"These photos of London's Portobello Road and Hyde Park Speakers' Corner from 1968 were taken with Pentax SLR 35mm, which usually accompanied me wherever I went in those days, sometimes with a 400mm telescopic lens," writes Barry Gonen. "My father was a semi-professional photographer before WW2, so I guess I inherited the bug."
First stop is Portobello Road, with its down-at-heel ambience, where the original white working class neighbourhood was having to uneasily mix with a burgeoning West Indian immigrant community who lived in overpriced and unequipped homes rented from the notorious and disreputable landlord Peter Rachman, and hippies, who hung around the 'head shops'. It was the perfect bohemian part of London in which the fictitious rock star Turner lived in the 1968 movie Performance.
Portobello Road – 1968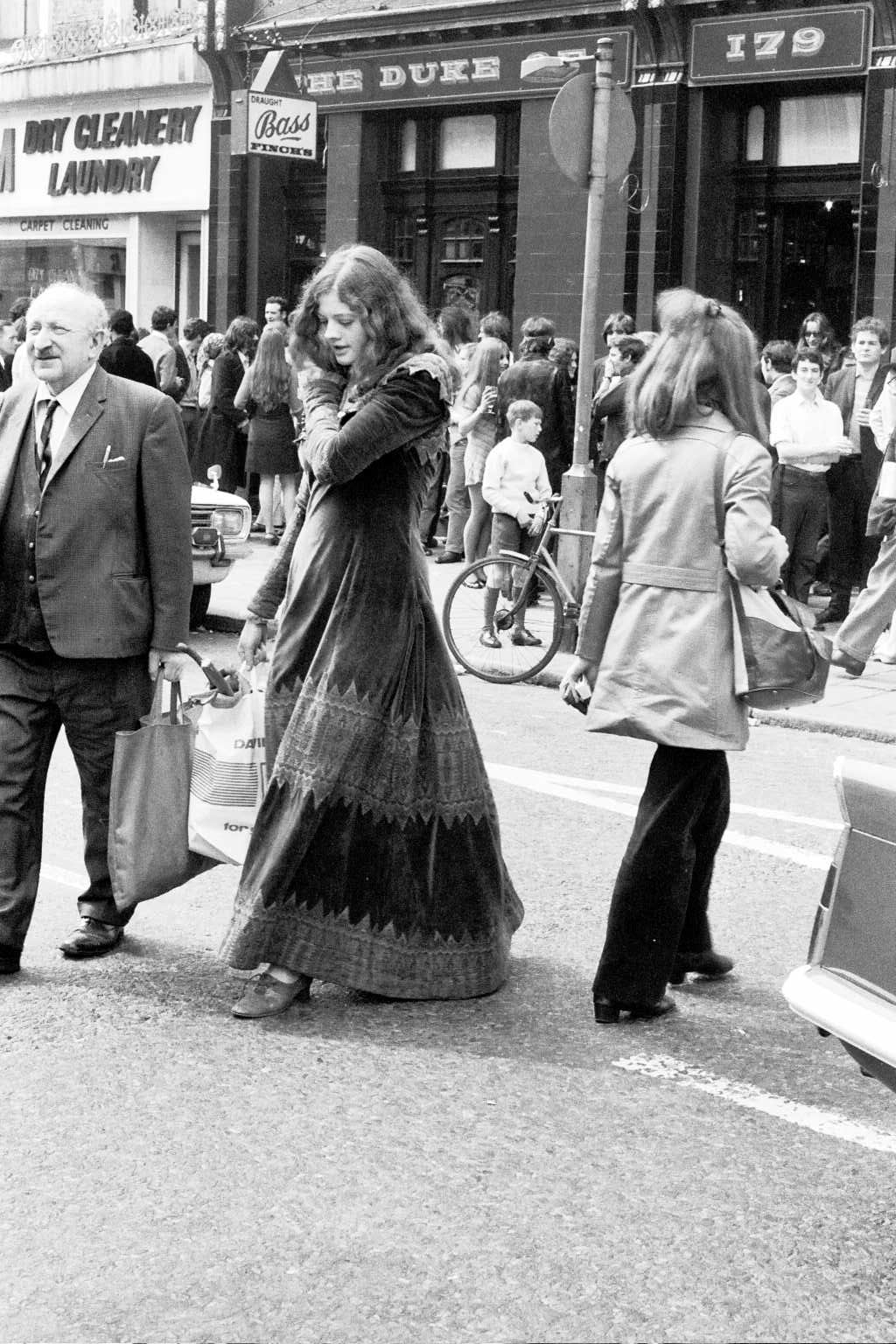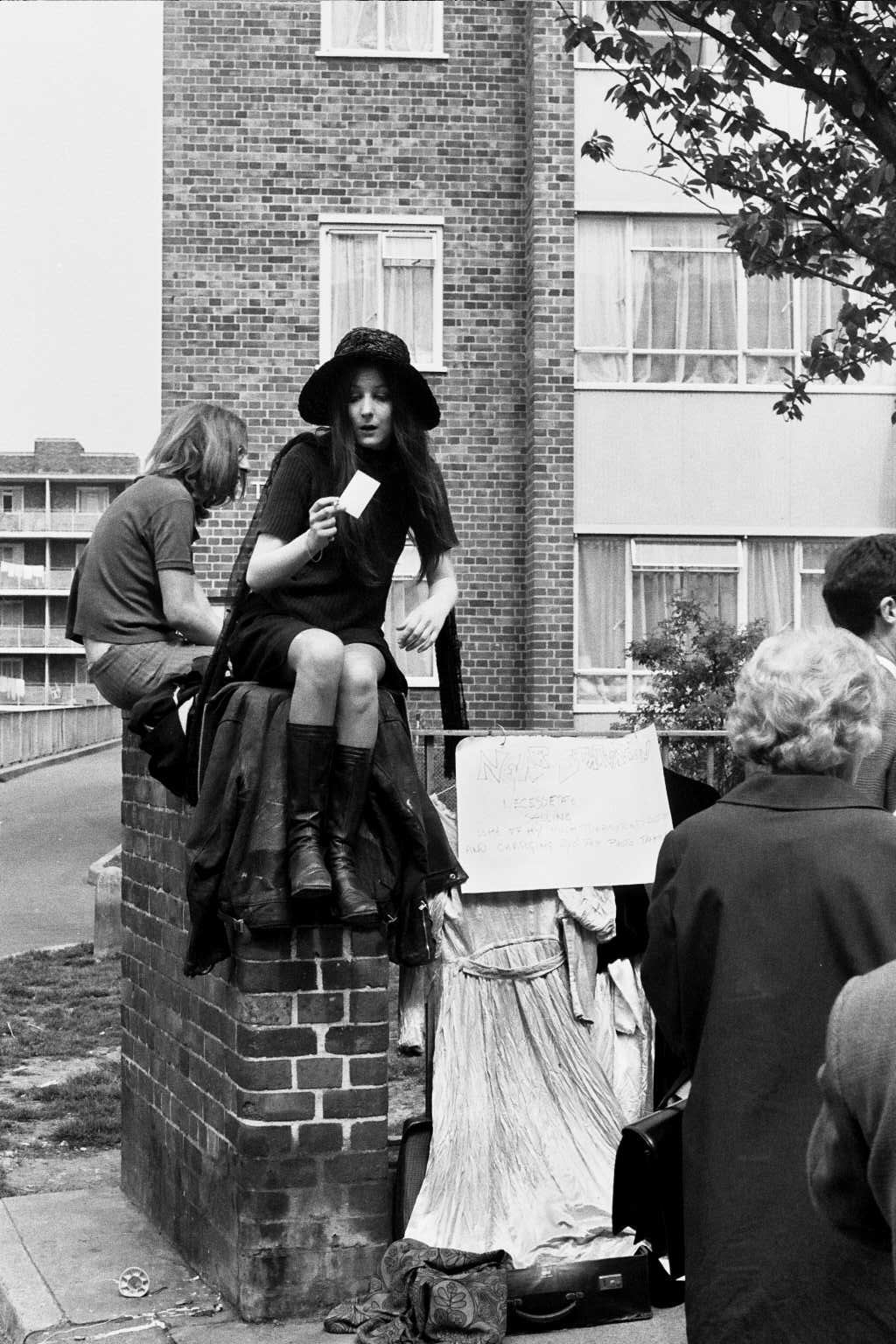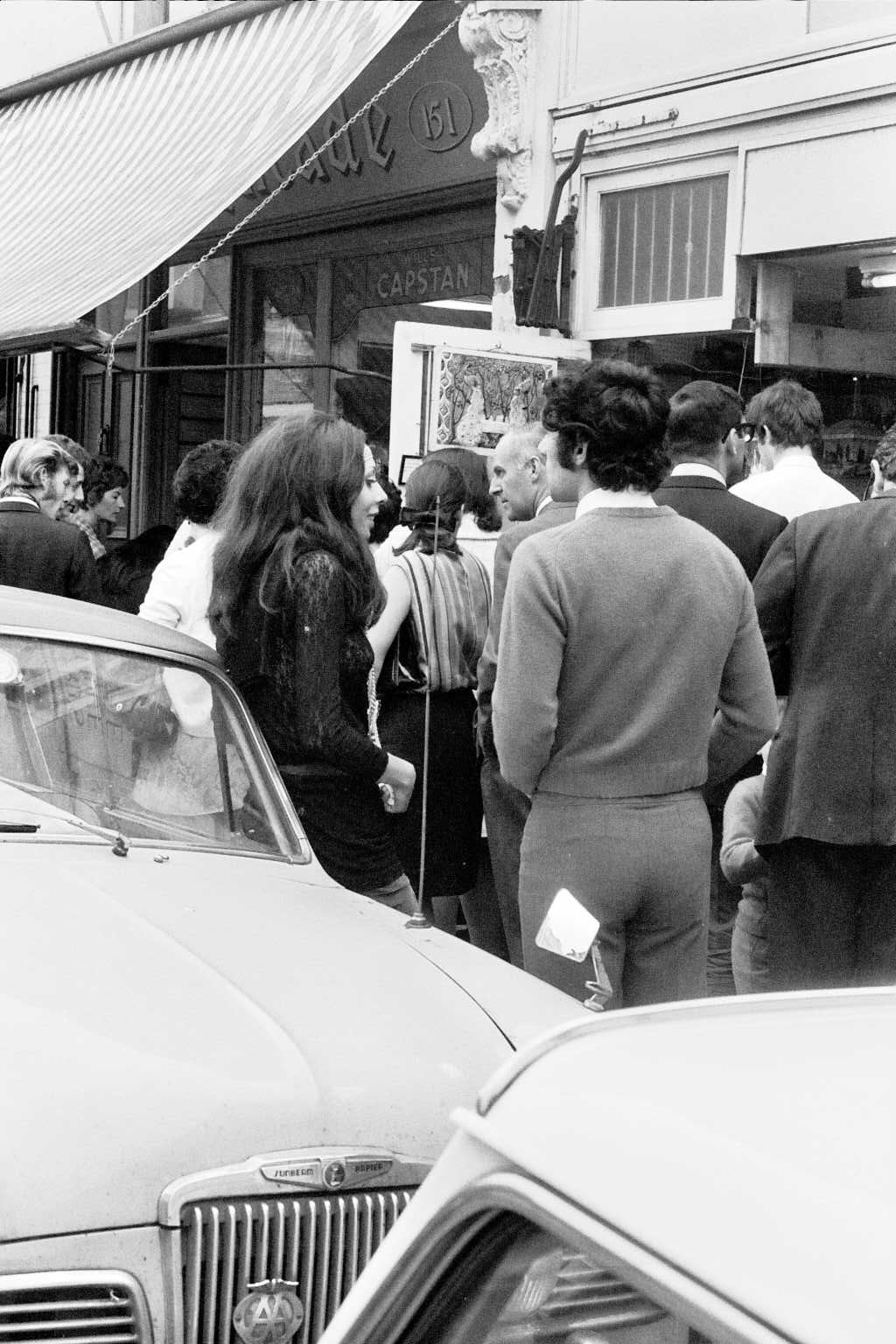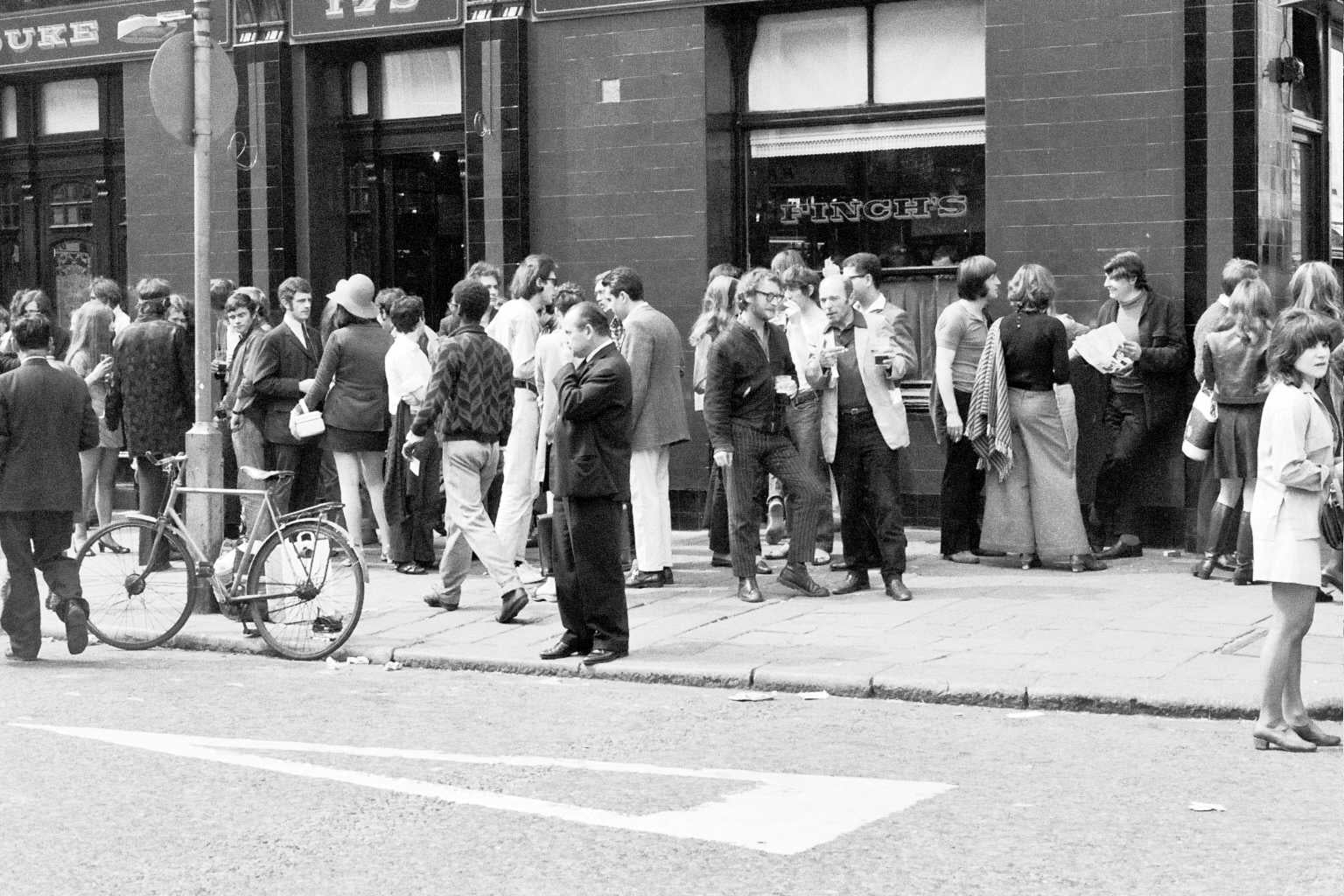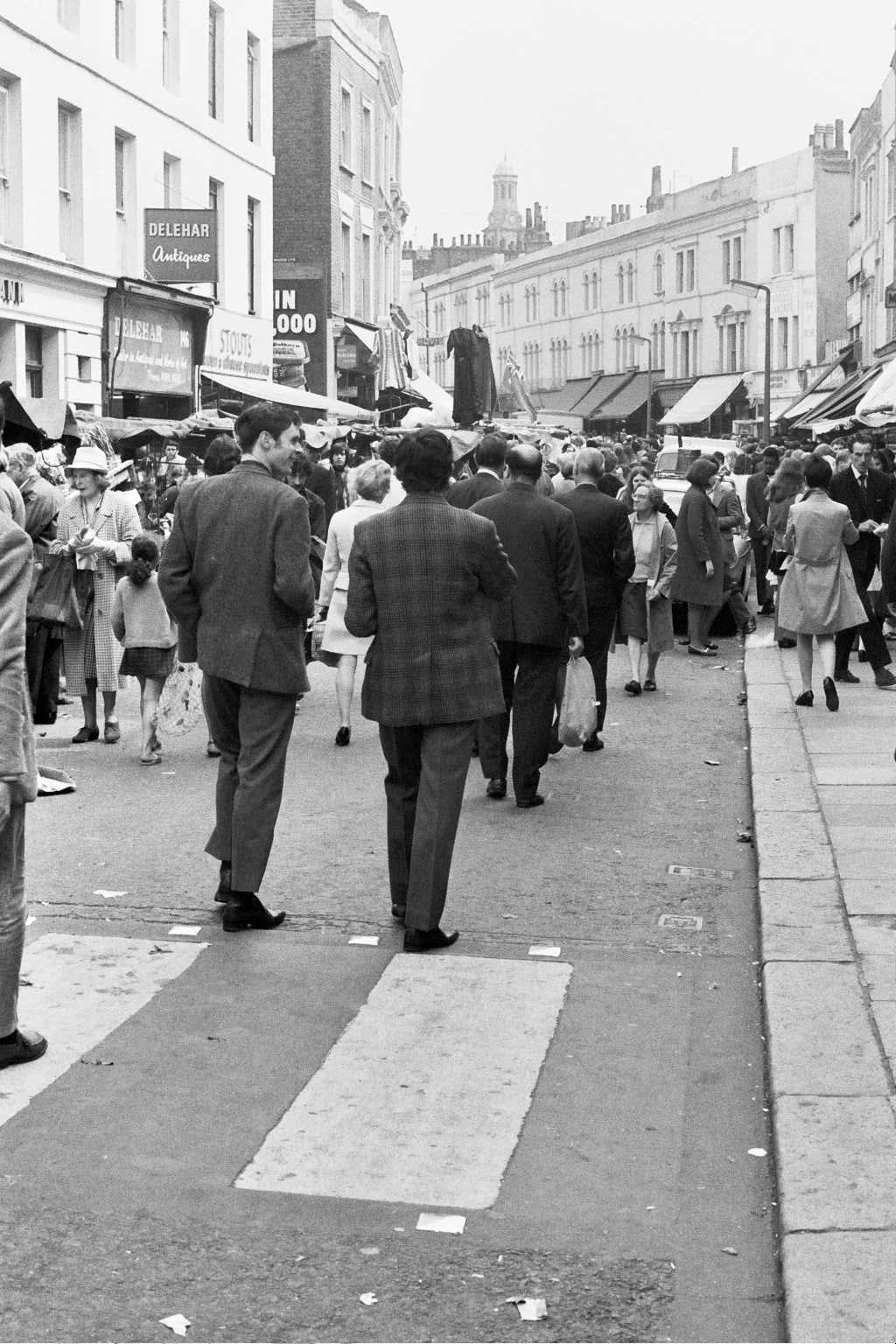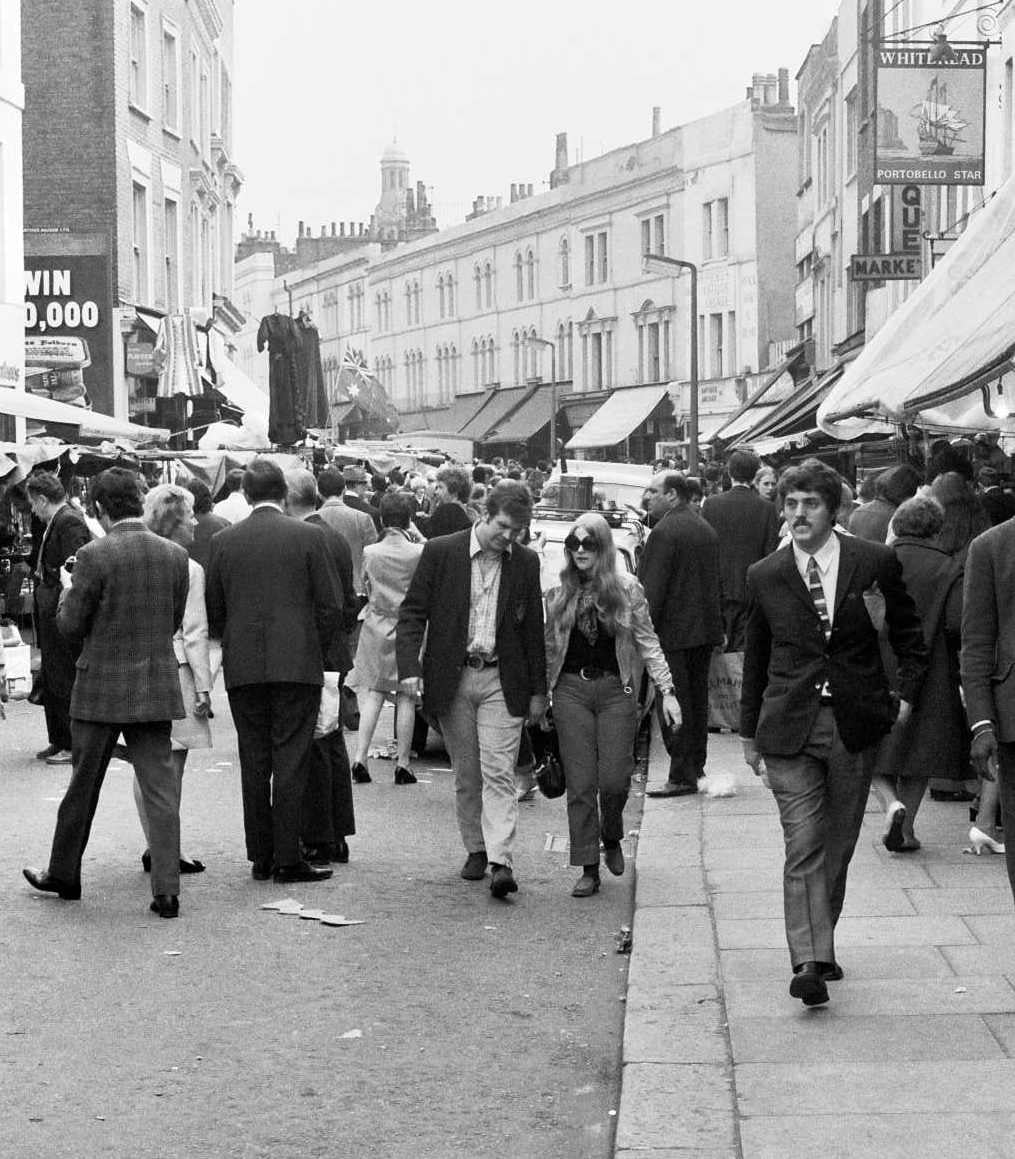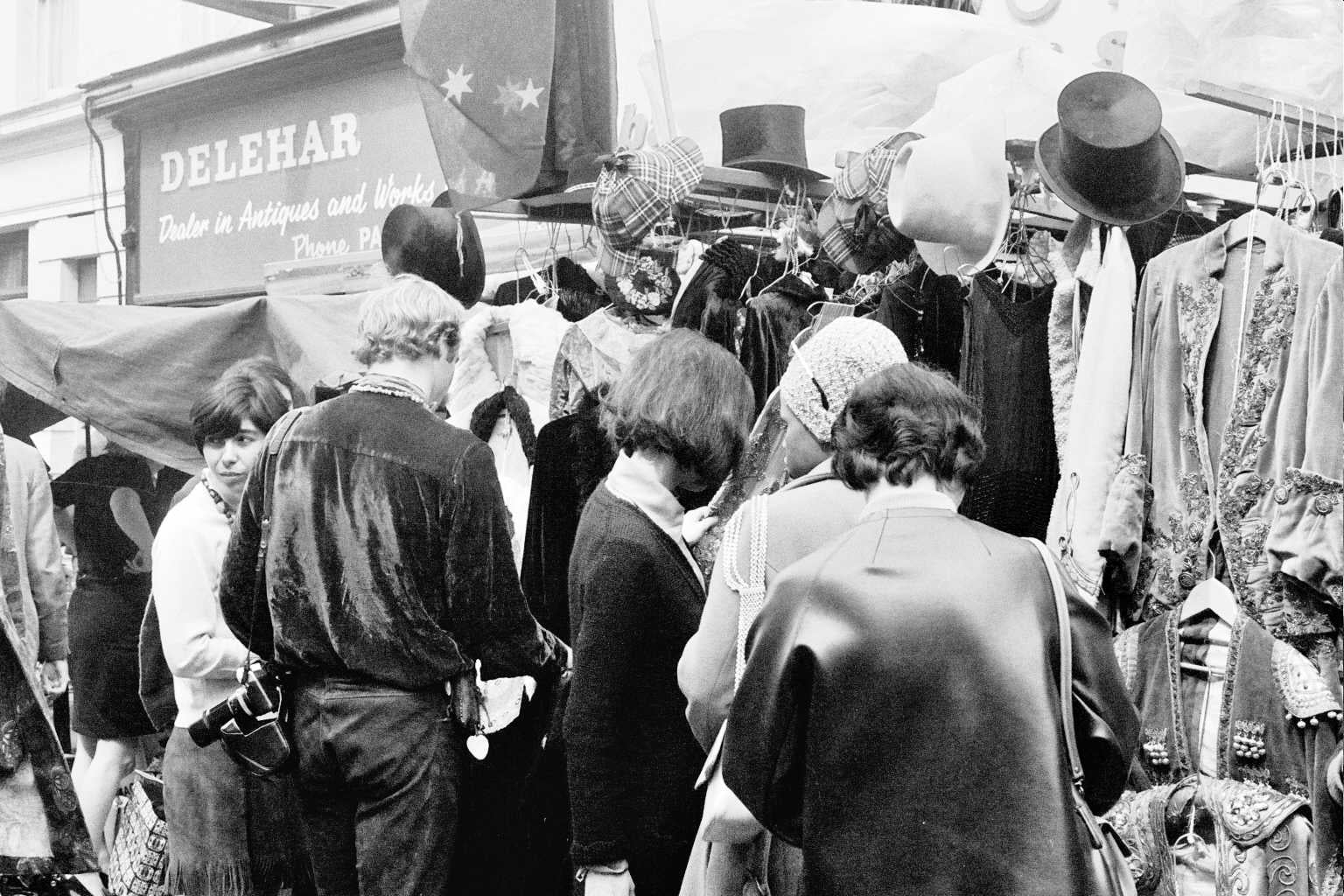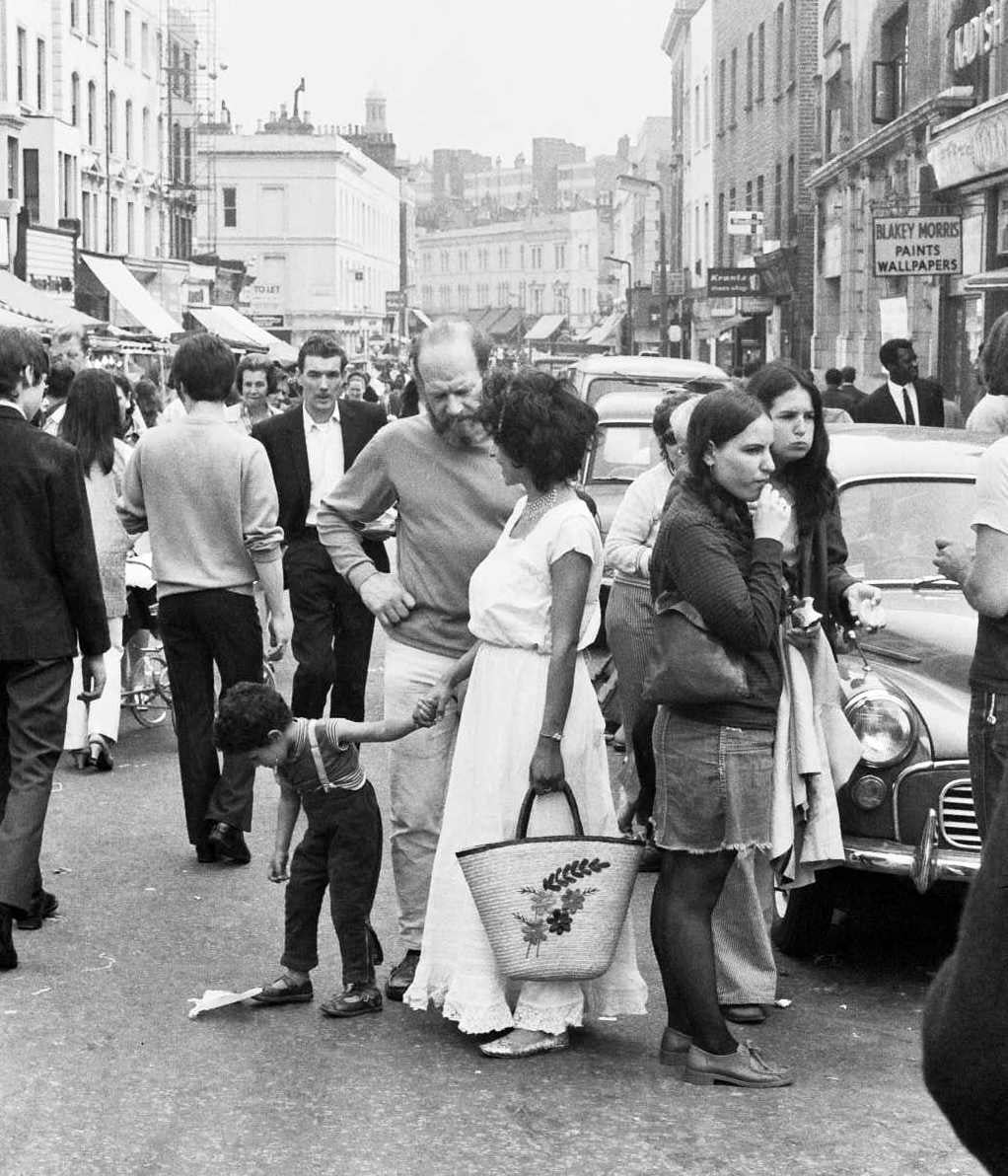 Let's now mooch up the through Notting Hill Gate to Bayswater Road, on to Hyde Park's Speakers' Corner, that bastion of free speech, where the likes of Karl Marx, Vladimir Lenin and George Orwell gave full throat to their beliefs. And where Jesus danced. In 1872, an act of parliament set aside this part of Hyde Park for public speaking.
Very close to the Corner, about 250 years ago, people were still being hanged at Tyburn Gallows, aka the Tyburn Tree. Between 1196 and 1783 more than 50, 000 people were executed on the site where Marble Arch now sits at the junction of two ancient Roman roads. Criminals, Catholics, seditionists, targets of the censorious Stationers' Company, which once regulated all books published in England, victims of the infamous Star Chamber and other poor souls were made examples of.
Everyone condemned to die at Tyburn could make a final speech. Some confessed; others protested their innocence or criticised the authorities. For onlookers, executions at Tyburn were big social events. Londoners could buy a ticket to watch executions from a seat on wooden platforms.
Speakers' Corner, 1968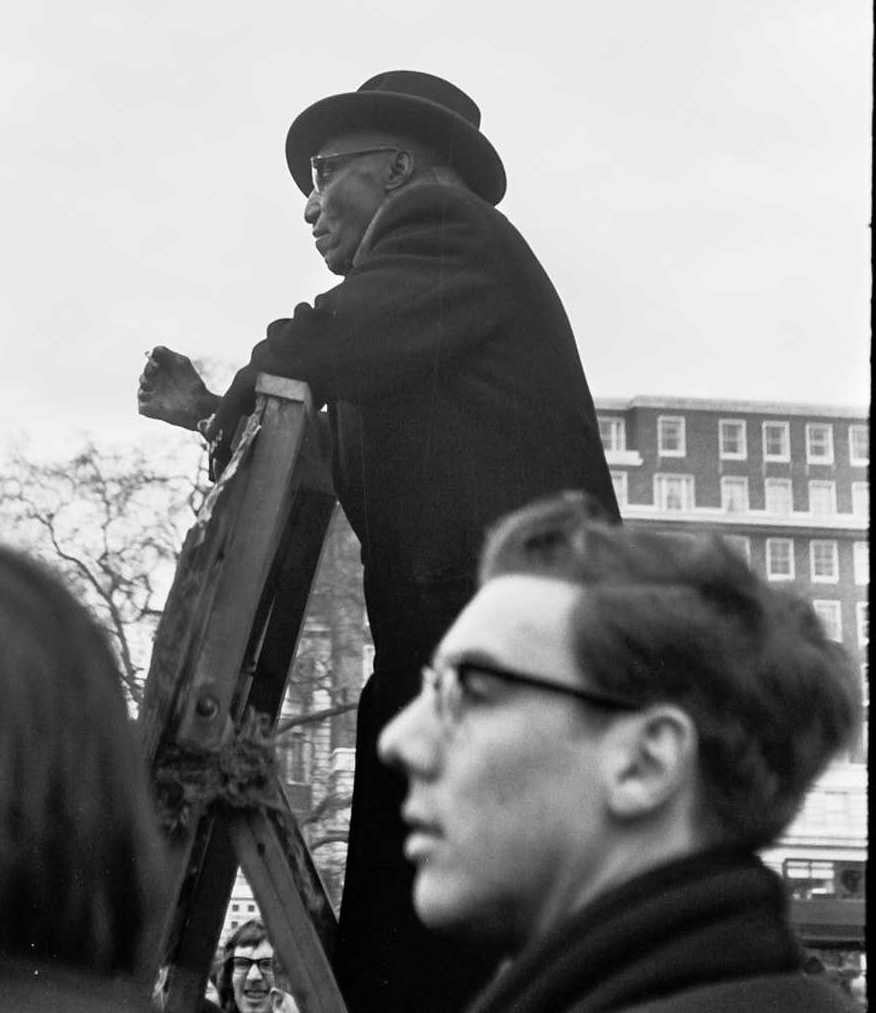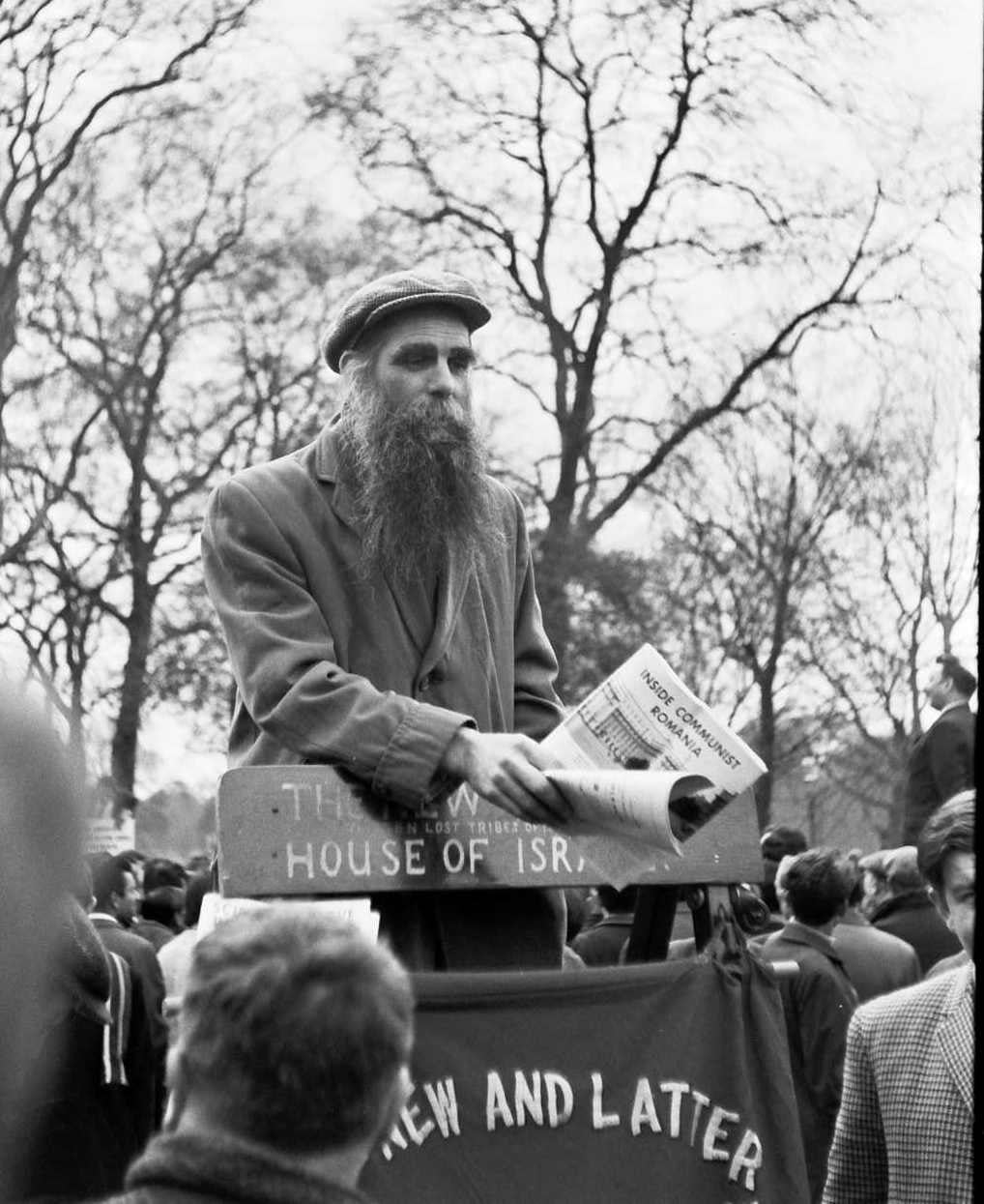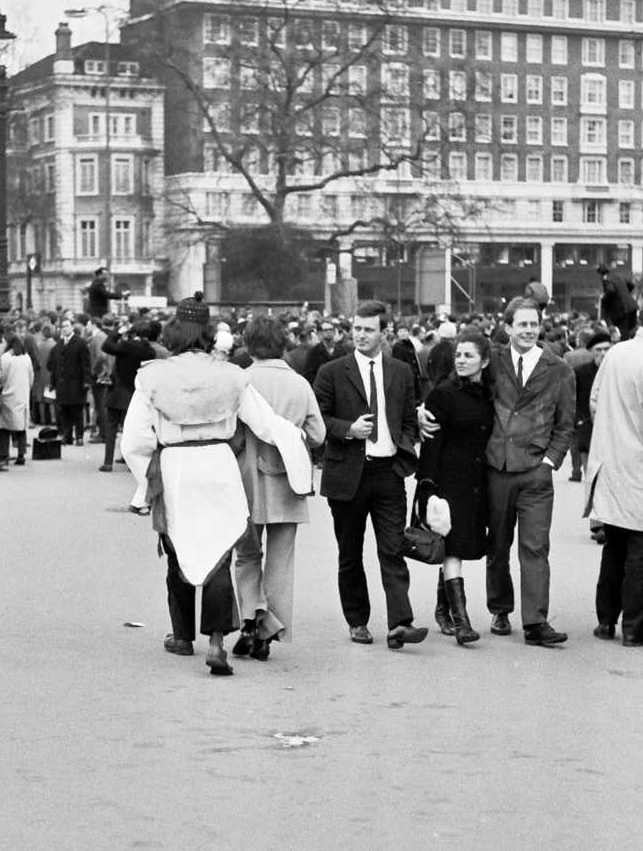 "Nothing is more difficult and nothing requires more character, than to find yourself in open contradiction to your time and loudly to say: No."

– German political essayist Kurt Tucholsky, 1921