Best known for a series of comedies made in the post world war years. Ealing Studios has been making films since 1902 when Will Barker bought the White Lodge on Ealing Green in 1902. The original stages were built with particularly high glass walls and roofs to take advantage of any available light while at the same time keeping out the typical English inclement weather. By 1912 this had become the largest film studio in Britain and possibly Europe and 110 years later it is the oldest continuously working studio facility for film production in the world.
From 1929 the studios were bought by theatre producer Basil Dean and within two years Ealing Studios had been built. Dean left in 1938 and was replaced by Michael Balcon who had been at MGM-British. Under Balcon's control, Ealing became the one of the most important British film studios of the day. In 1944, the company was taken over by the Rank Organisation.
In the 1930s and 1940s, the facility as ATP and then Ealing Studios produced many comedies with stars such as Gracie Fields, George Formby, Stanley Holloway and Will Hay, who had established their reputations in other spheres of entertainment. The company was also instrumental in the use of documentary film-makers to make more realistic war films which included the brilliant Went the Day Well? (1942), The Foreman Went to France (1942), Undercover (1943), and San Demetrio London (1943). In 1945, the studio made its chiller compendium Dead of Night.
In the post-war period, the company embarked on a series of comedies which became the studio's hallmark. These were often lightly satirical and were seen to reflect aspects of British character and society. The first was Hue and Cry (1947) and the last Barnacle Bill (1956). In 1955, financial pressures meant producer Sir Michael had to sell off the studios. He moved the operation to Borehamwood before finally closing it entirely.
The best remembered Ealing films were produced between 1948 and 1955: Whisky Galore! (1949), Passport to Pimlico (1949), Kind Hearts and Coronets (1949), The Lavender Hill Mob (1951), The Man in the White Suit (1951), The Titfield Thunderbolt (1953), The Cruel Sea (1953) and The Ladykillers (1955) – movies now seen as some of the best British cinema has ever produced.
We made films at Ealing that were good, bad and indifferent, but that were indisputably British. They were rooted in the soil of the country." – Michael Balcon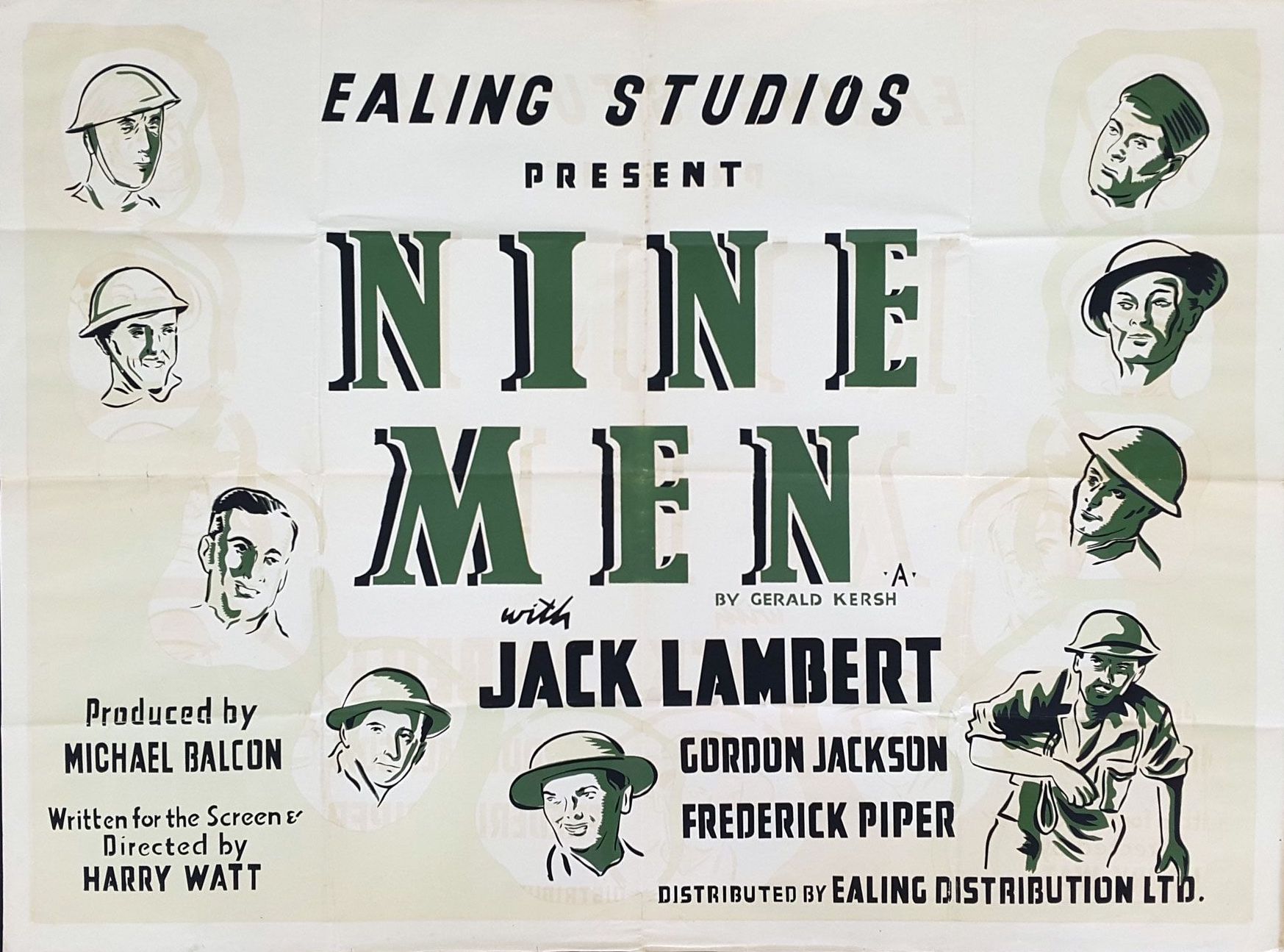 Movie information courtesy of wikipedia