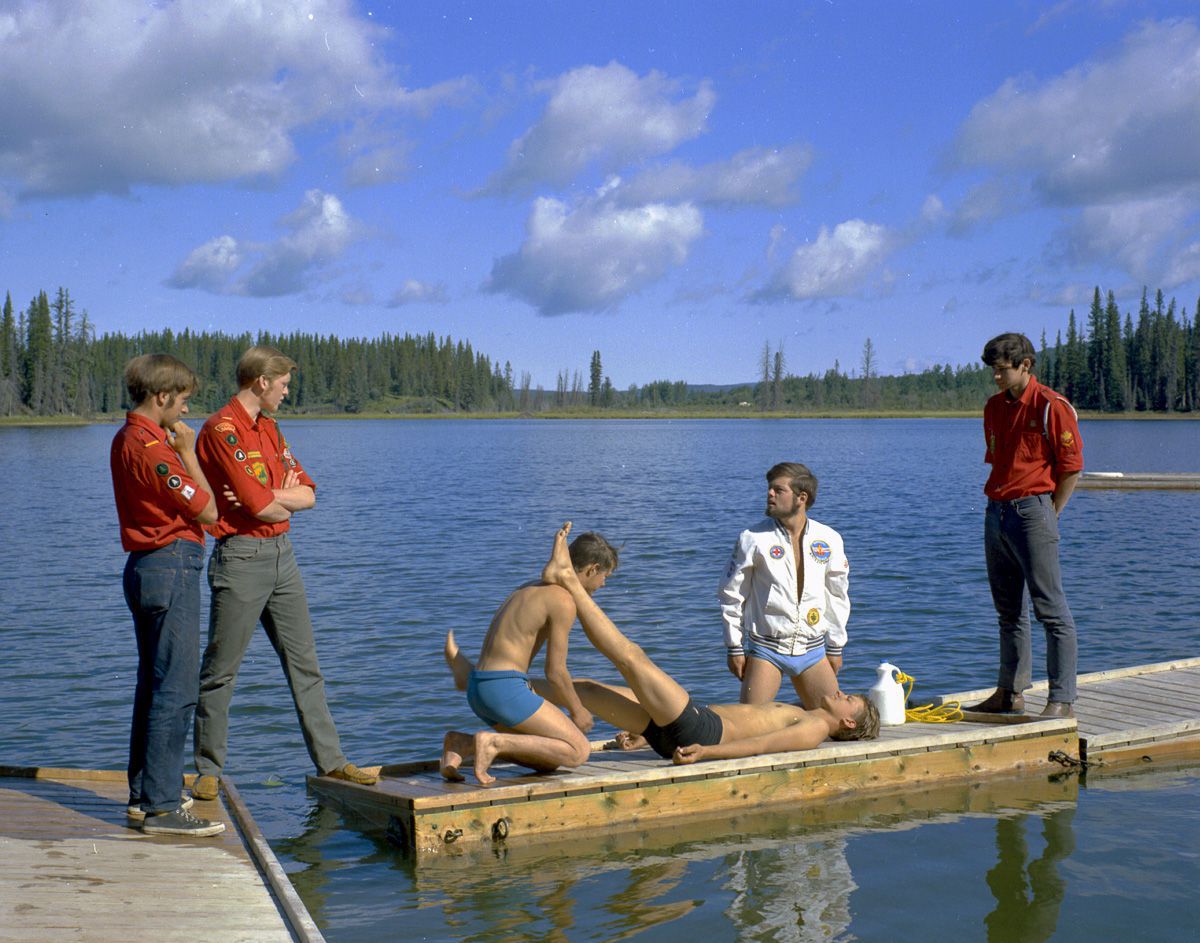 We're back in Canada. It's 1929. Forest and Outdoors magazine is telling readers the story of when two young boys spotted a fire at Snug Cover on British Columbia's Bowen Island and helped a forest ranger to put it out.
Published by the Canadian Forestry Association, the feature was apparently in response to boys who'd written in asking to recreate the drama and be like the young heroes.
In a neat tie-in, the story also promoted the organisation's Junior Fire Warden mission to teach volunteering youths about forest fire prevention in British Columbia, Alberta, Saskatchewan, and Newfoundland and Labrador.
The program saw hundreds of boys – all boys; only boys – between the ages of 6 and 18 learn not only about scouting for fires but leadership, survival and conservation in the great outdoors.
These photographs show us the young wardens training near Blue Lake, Alberta in August 1970.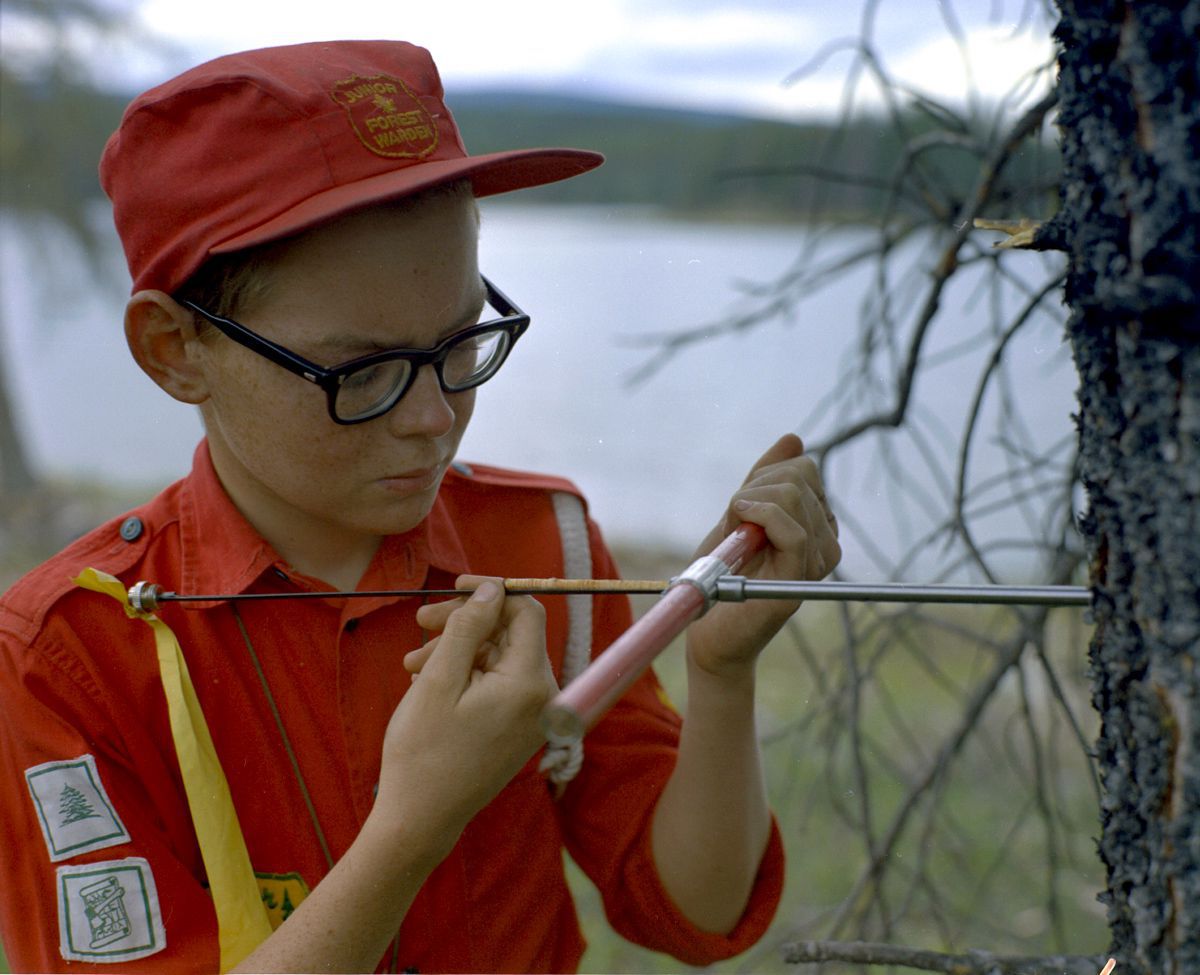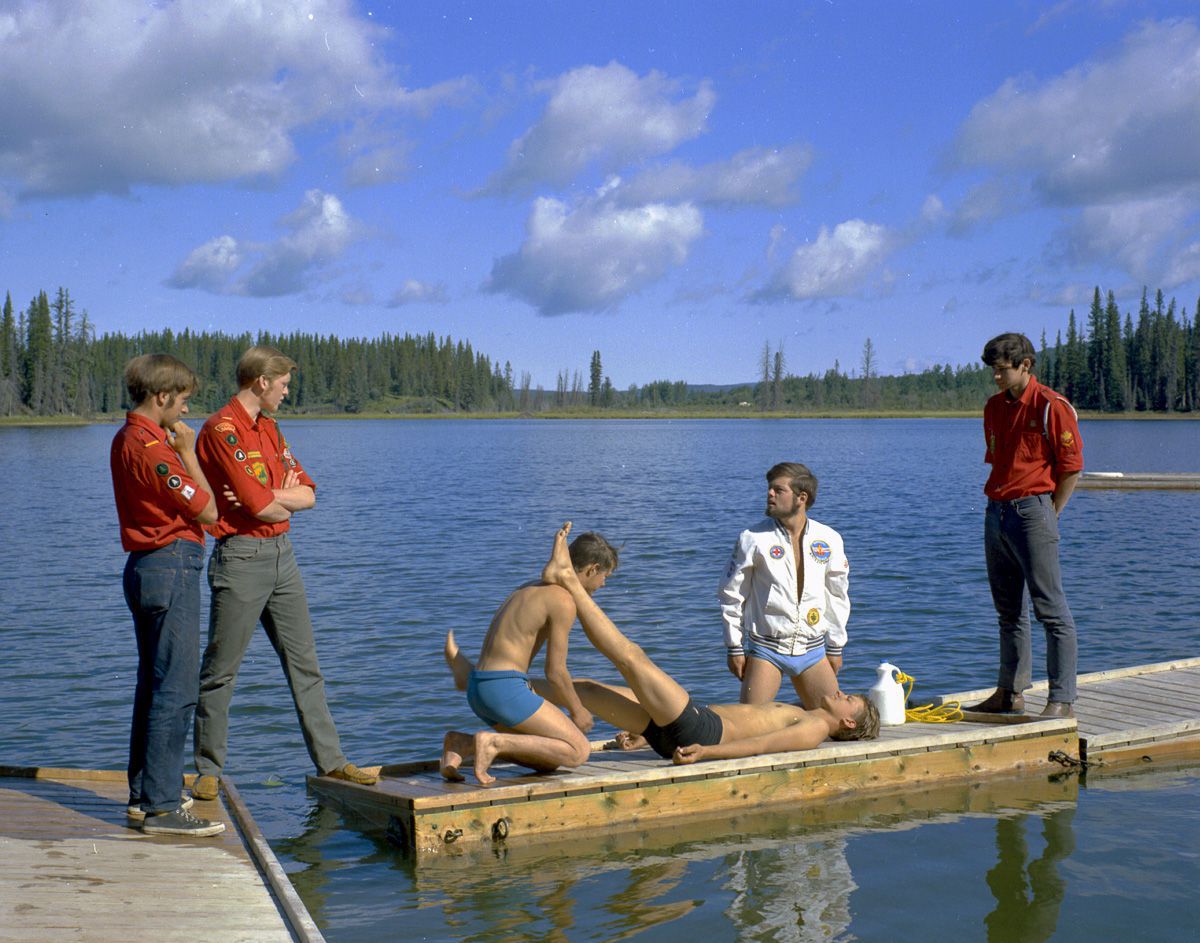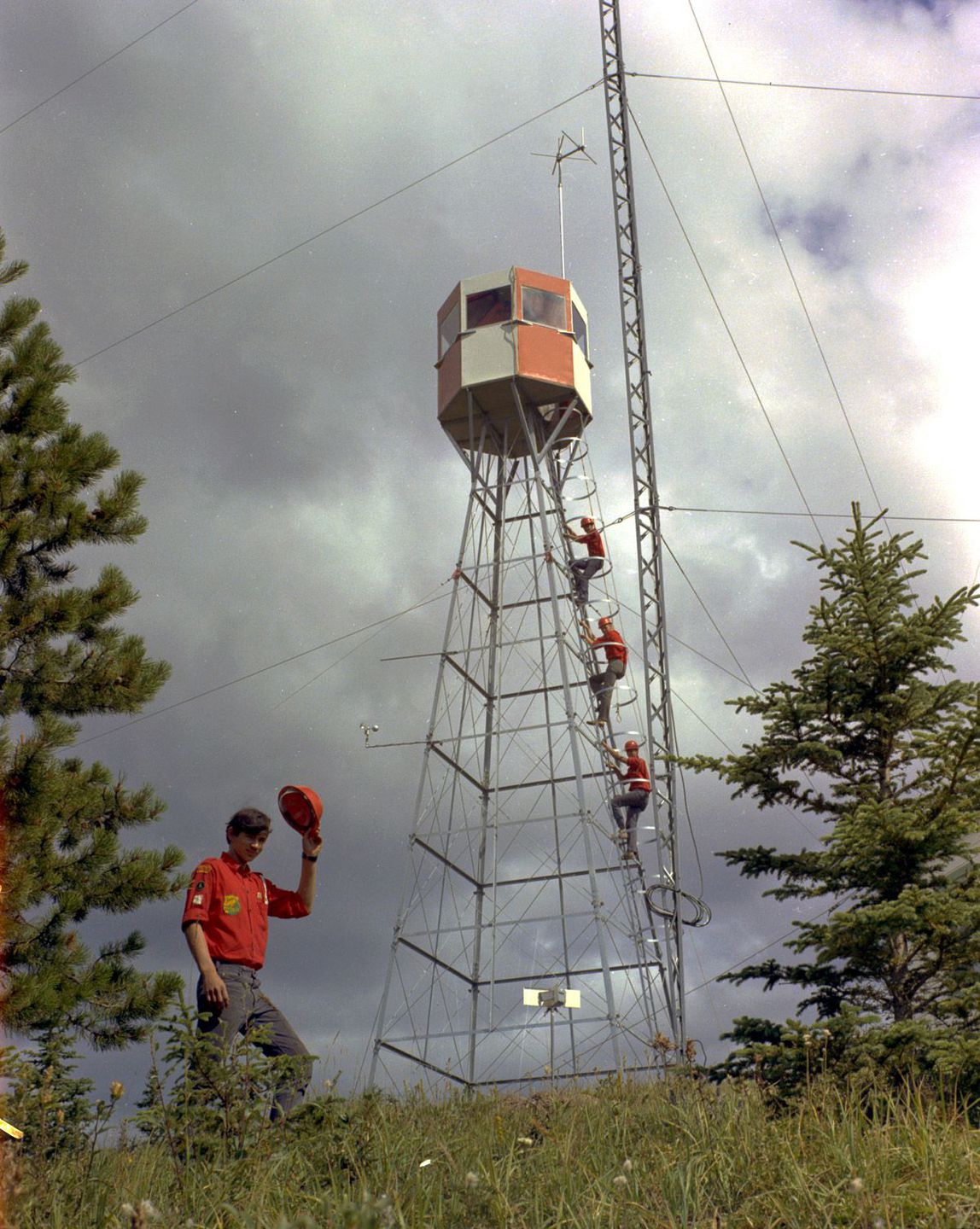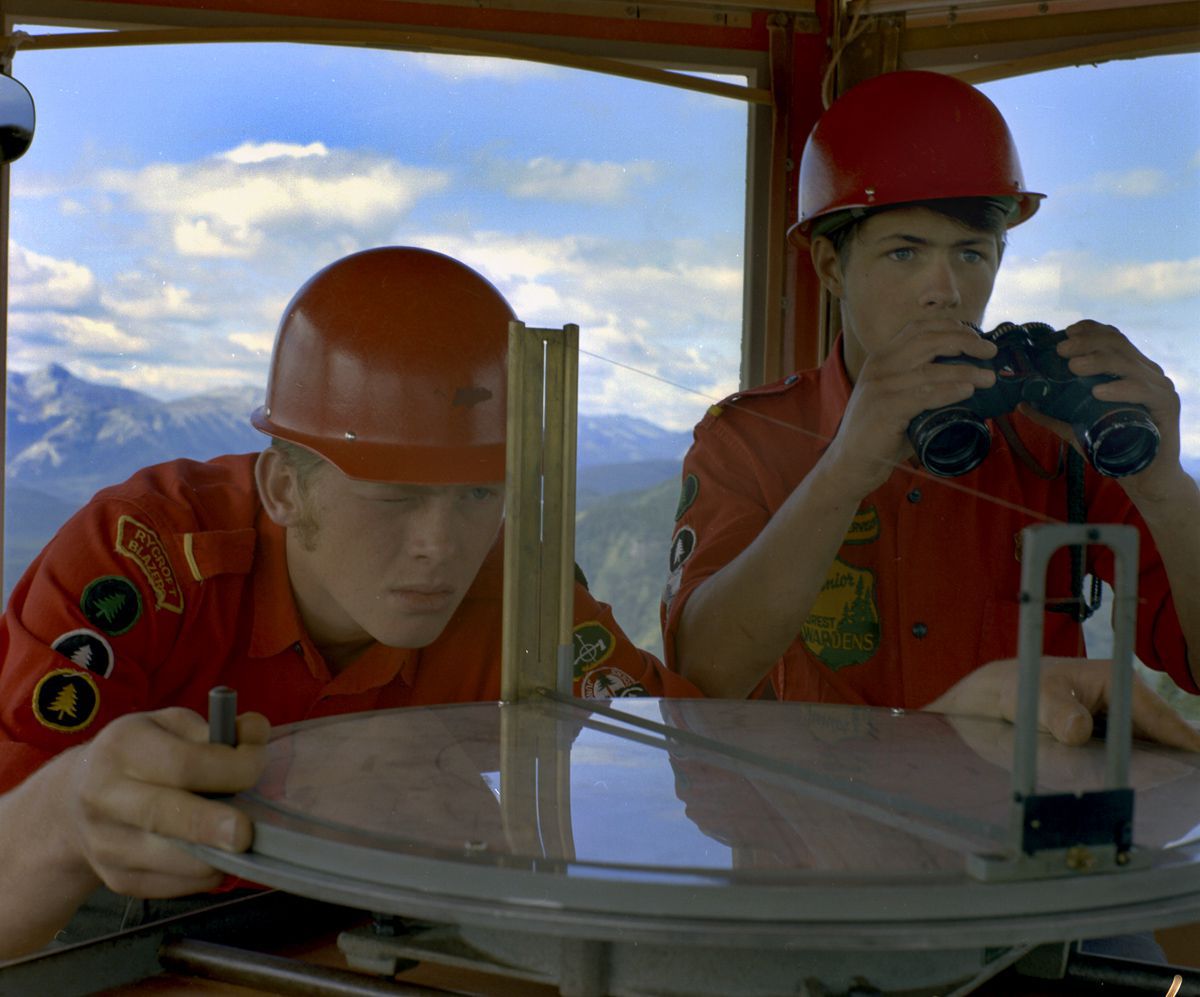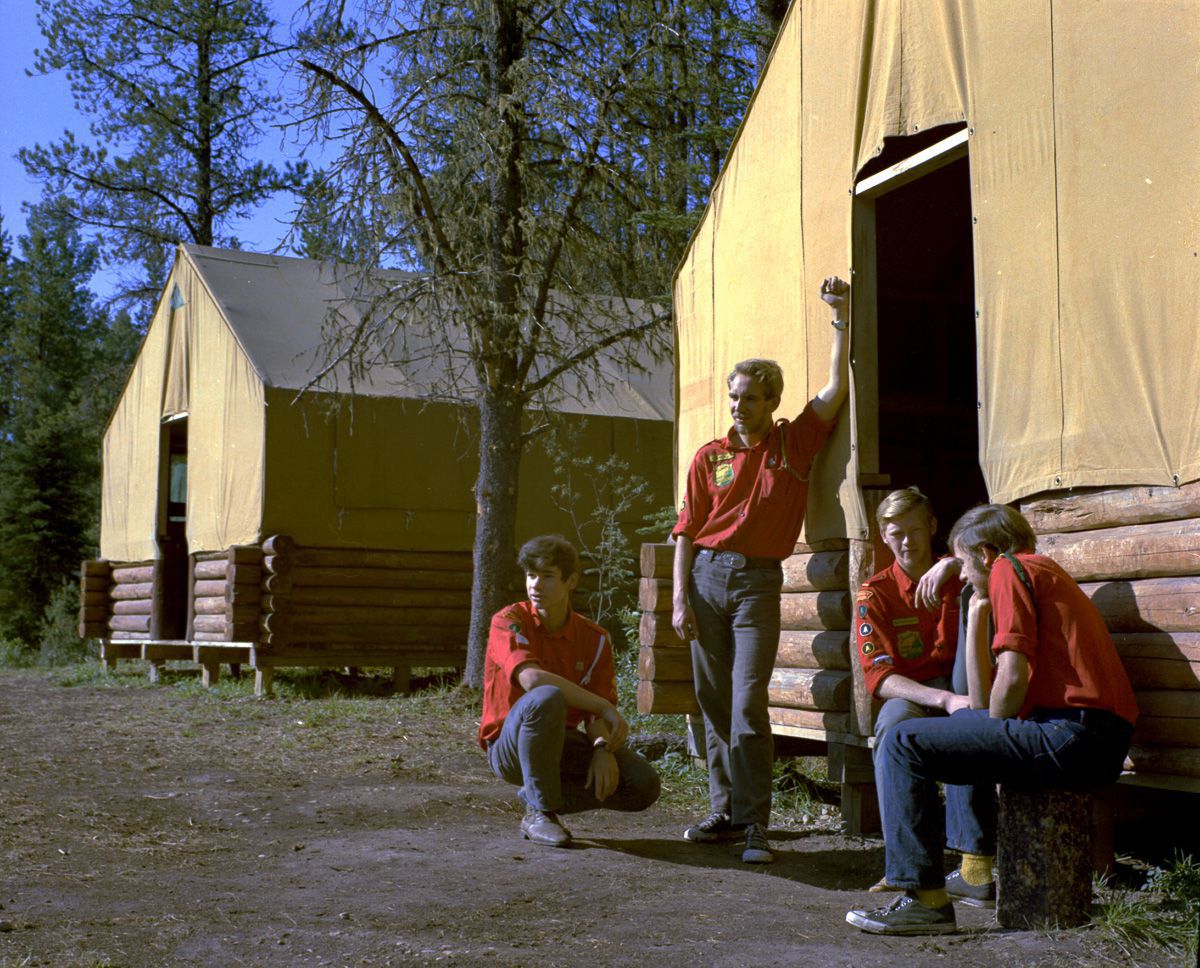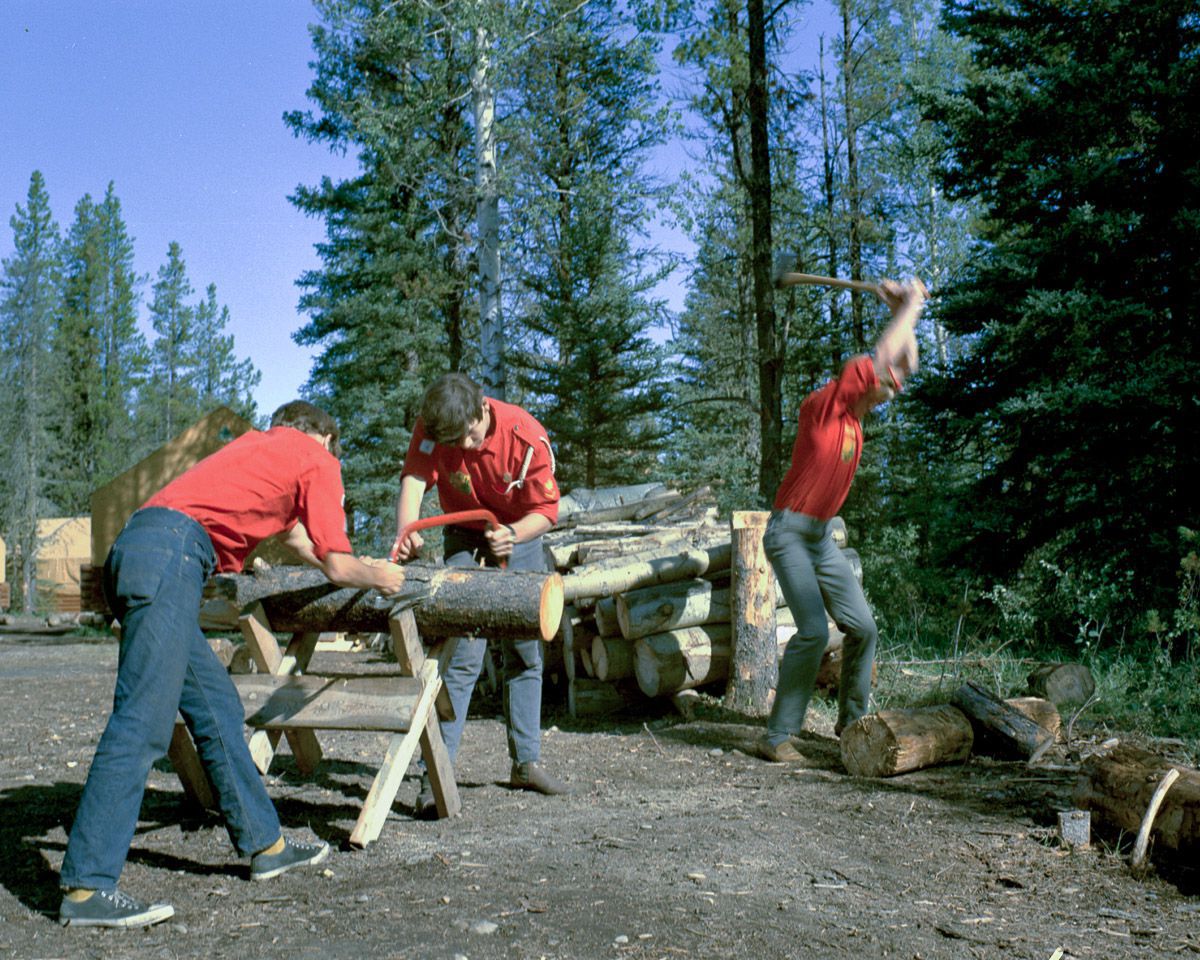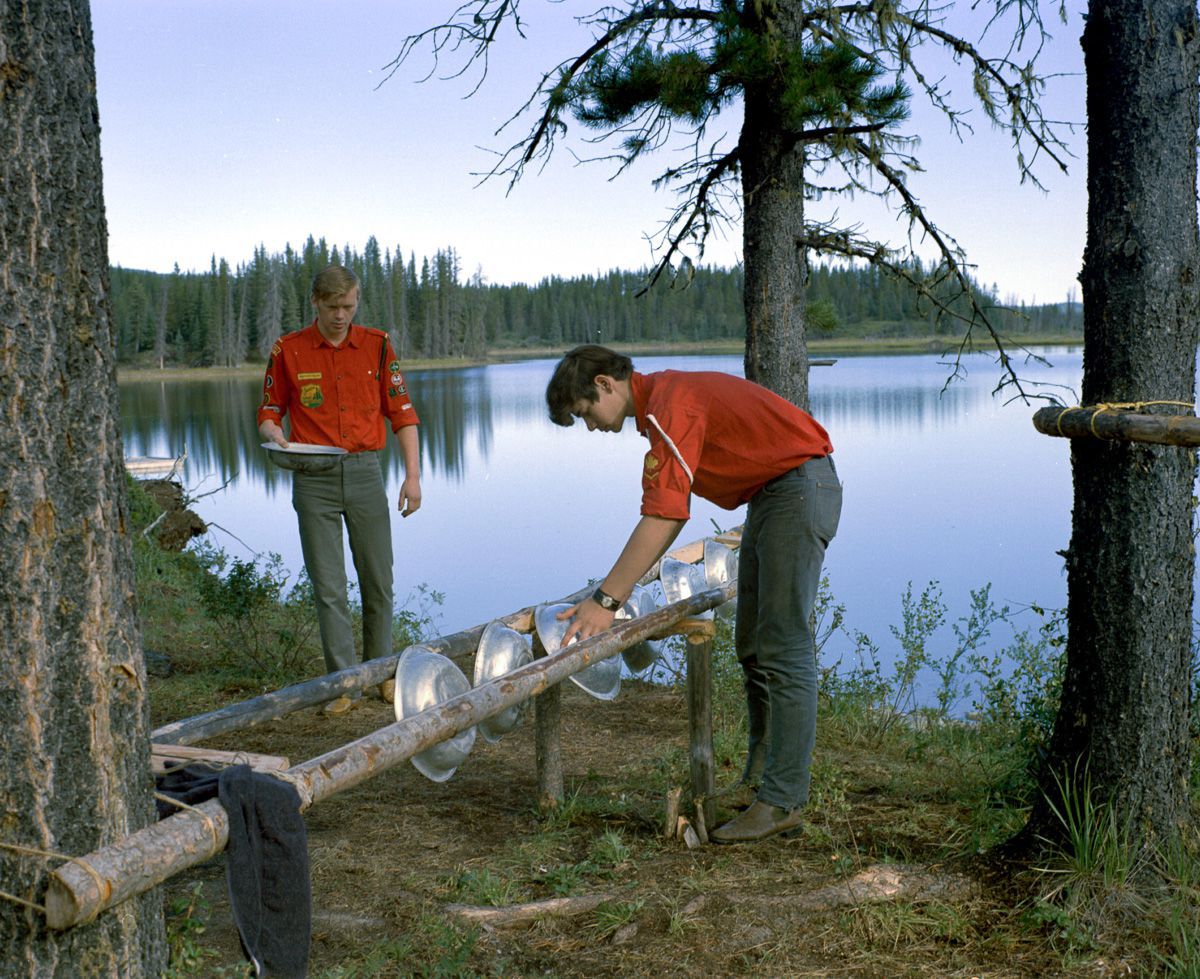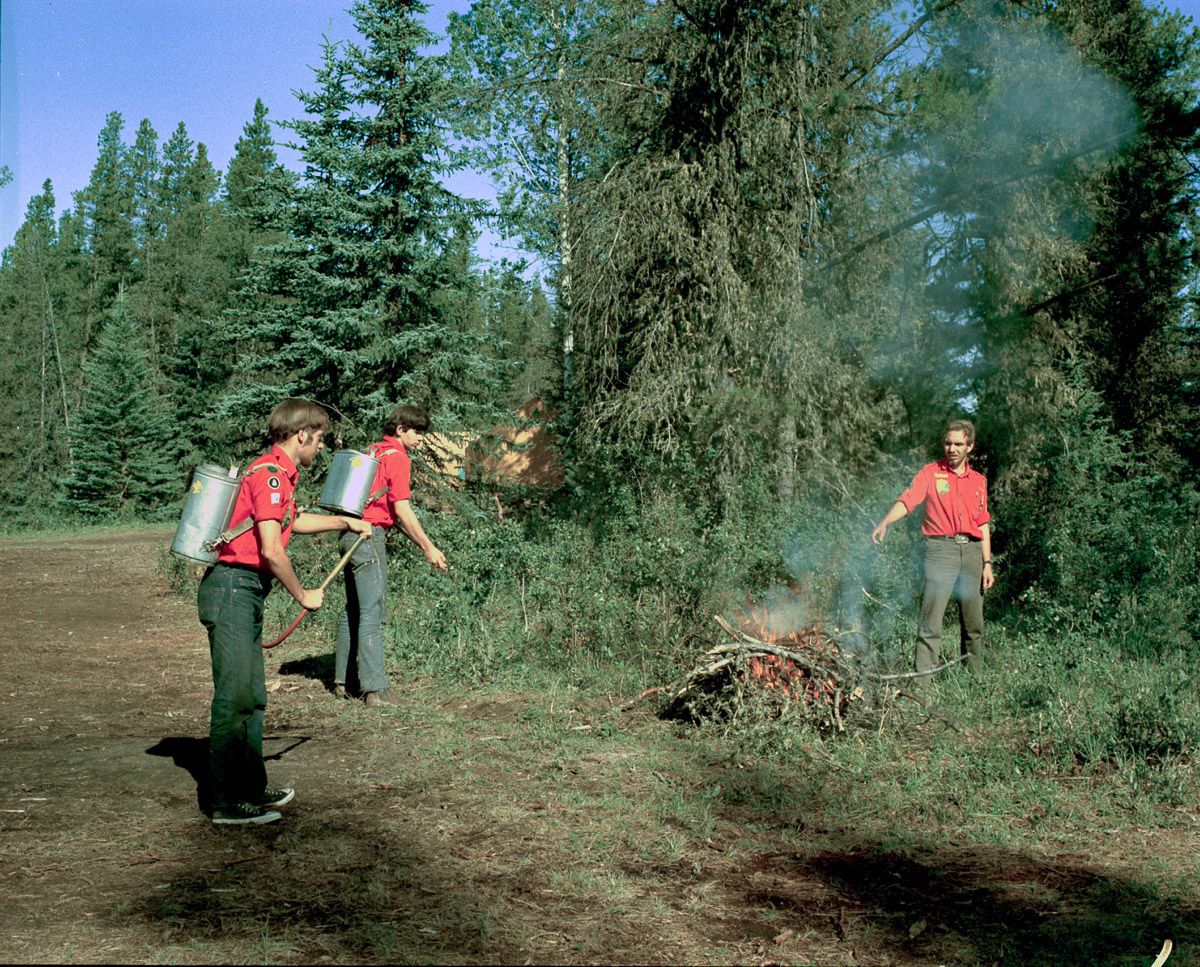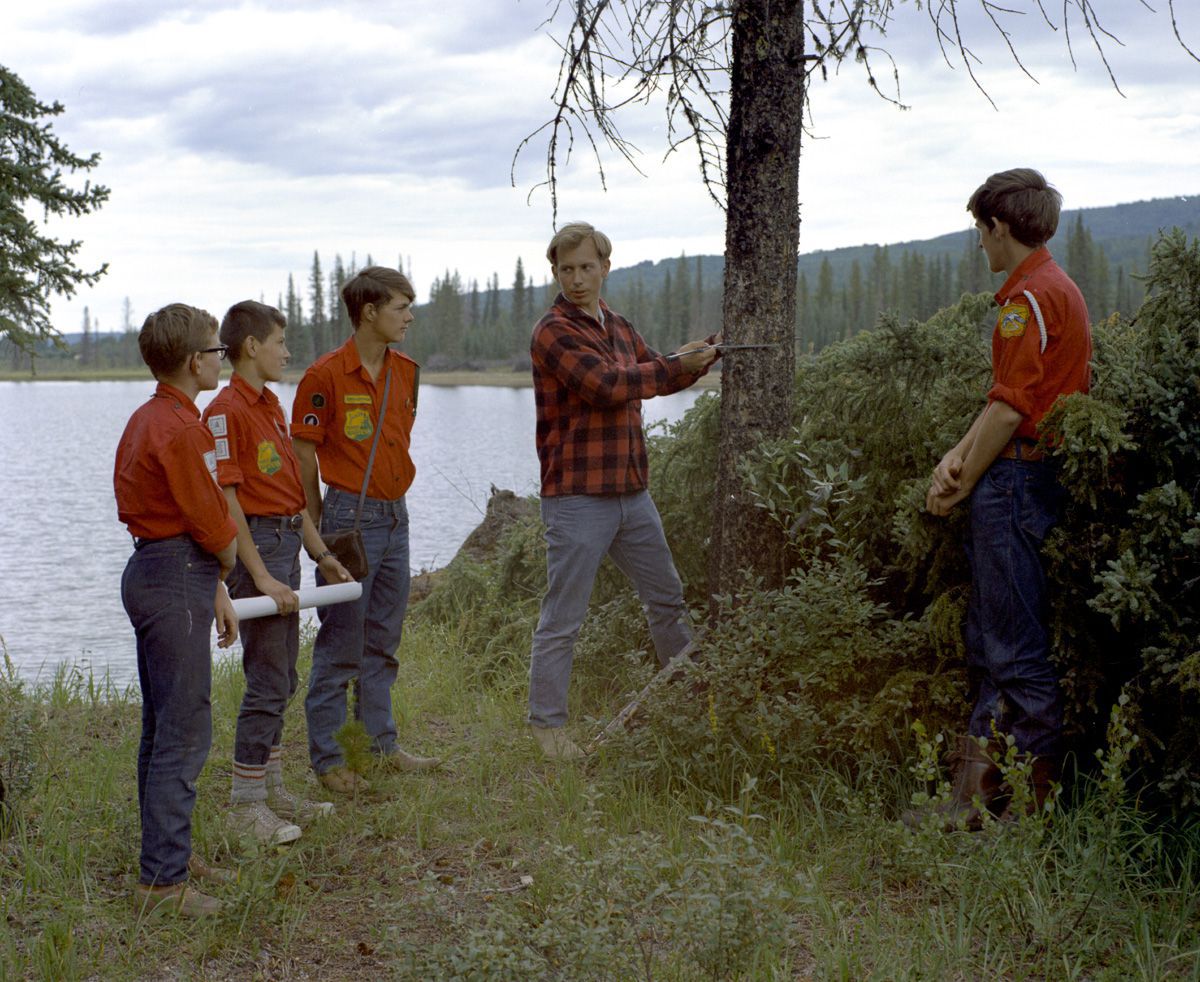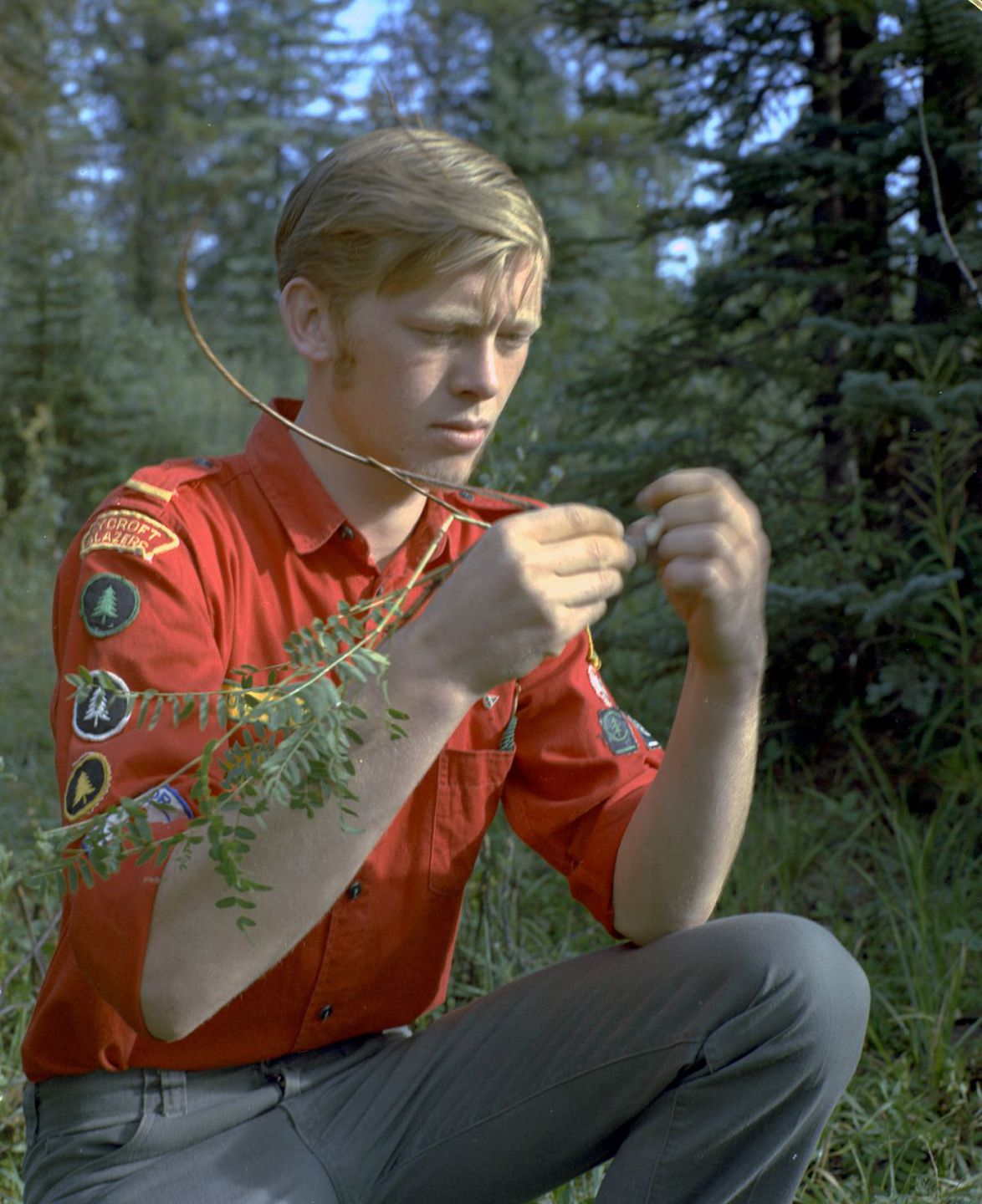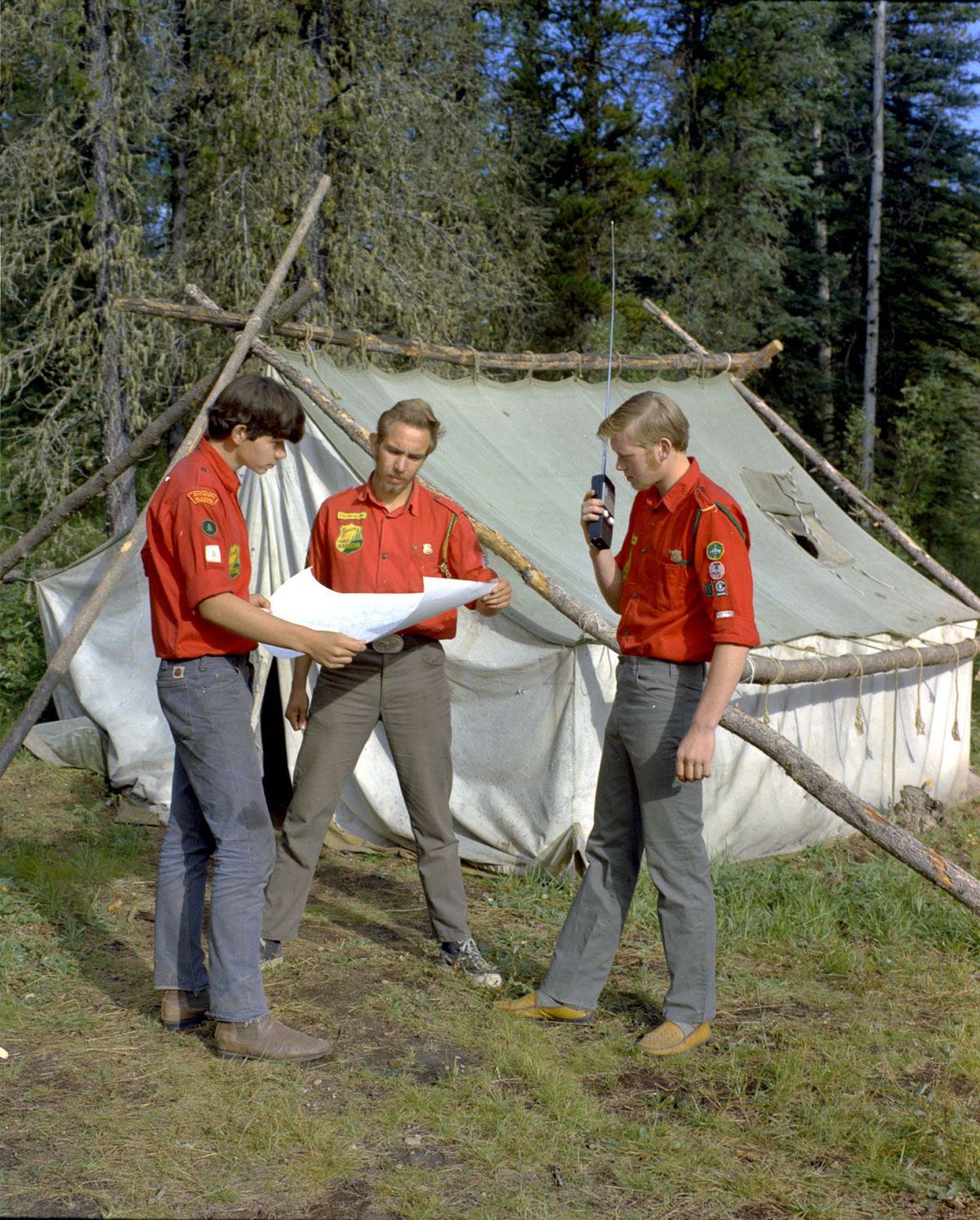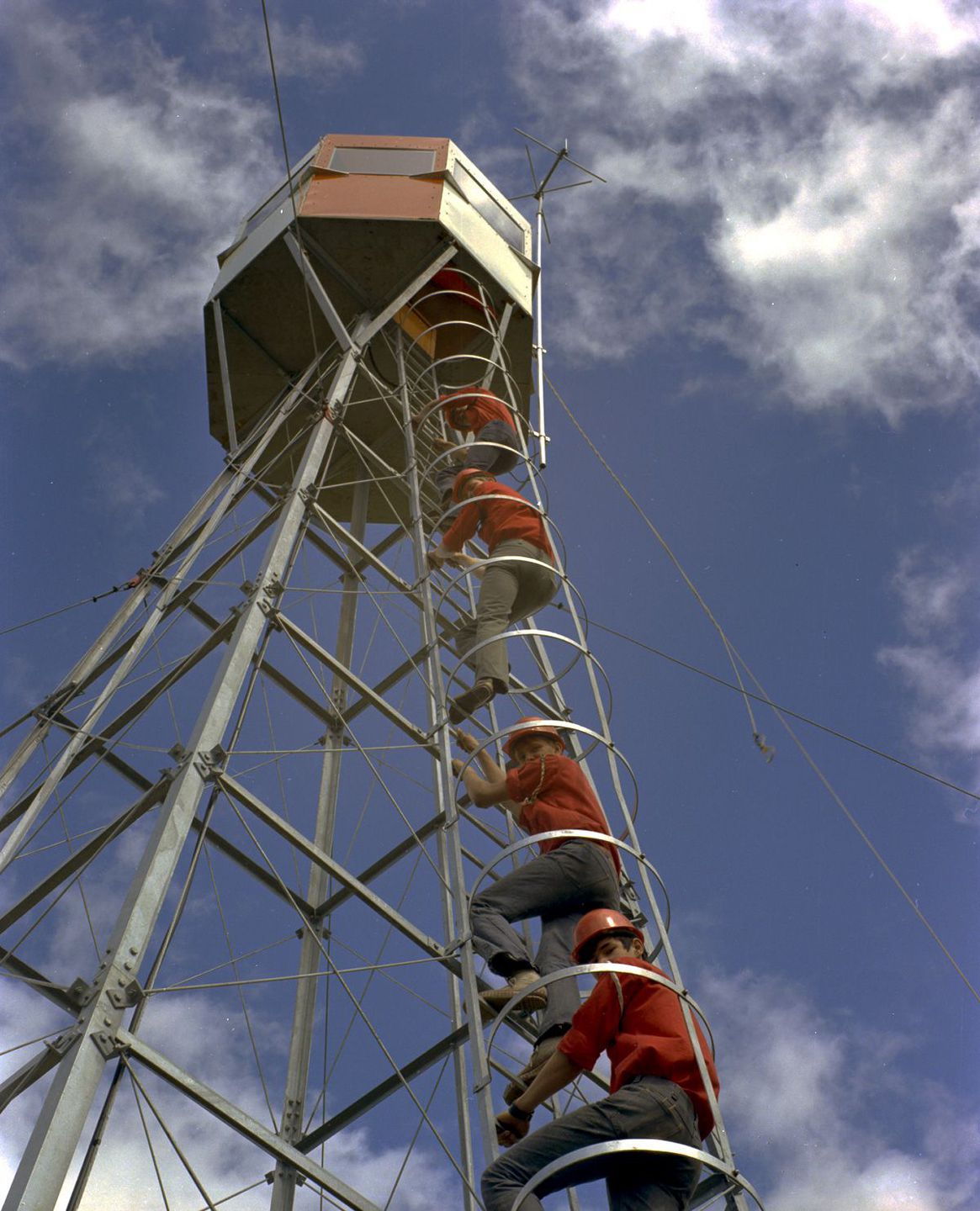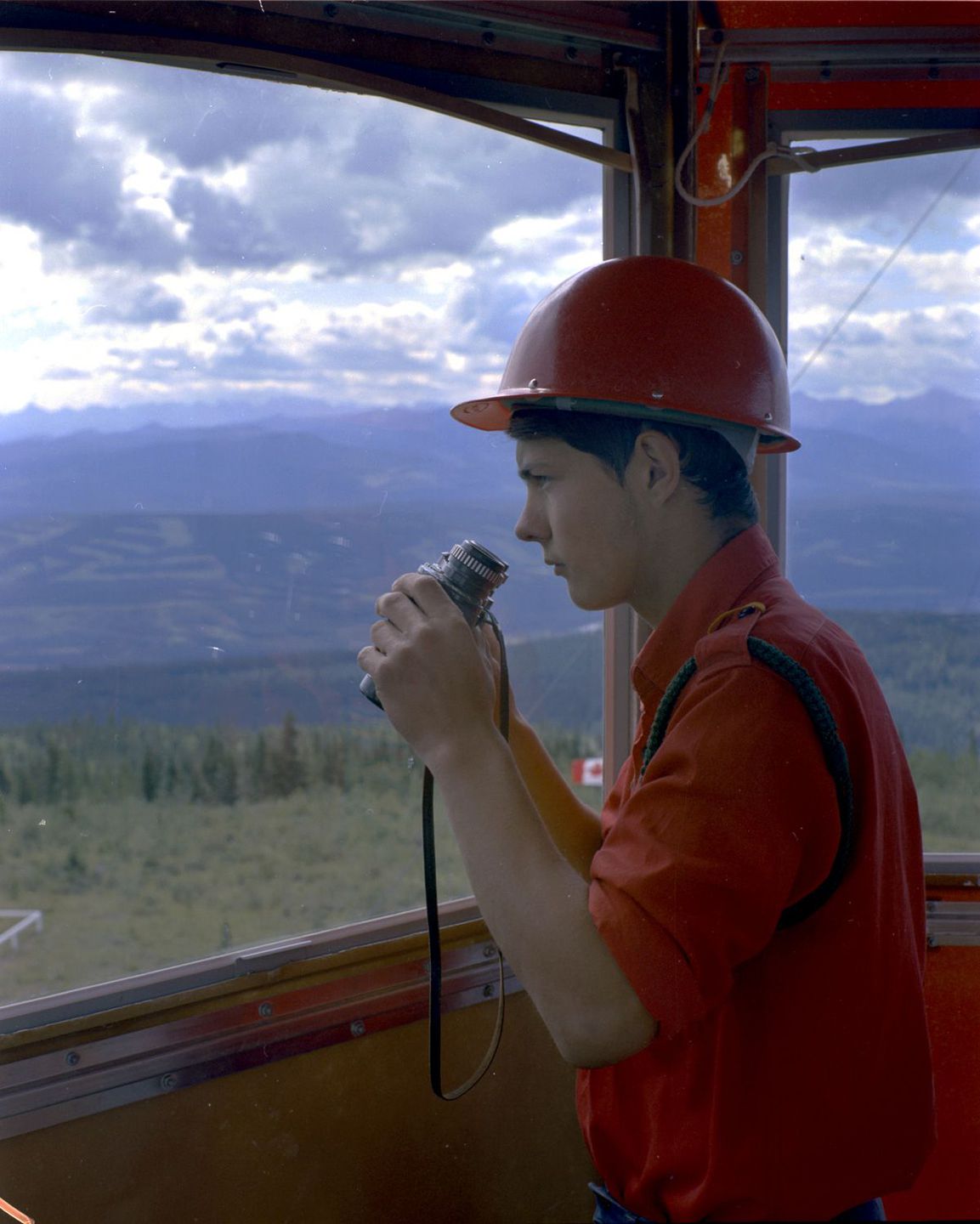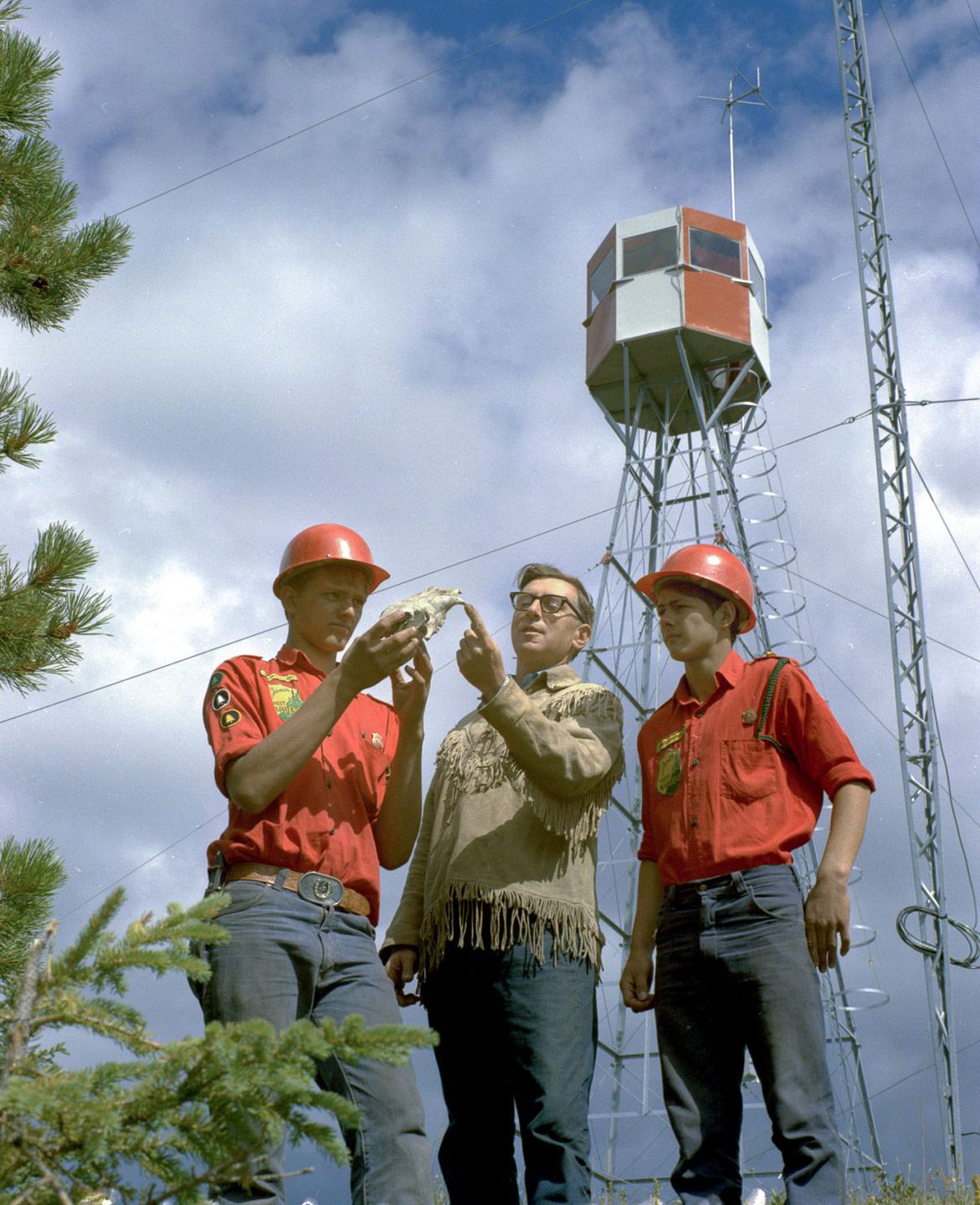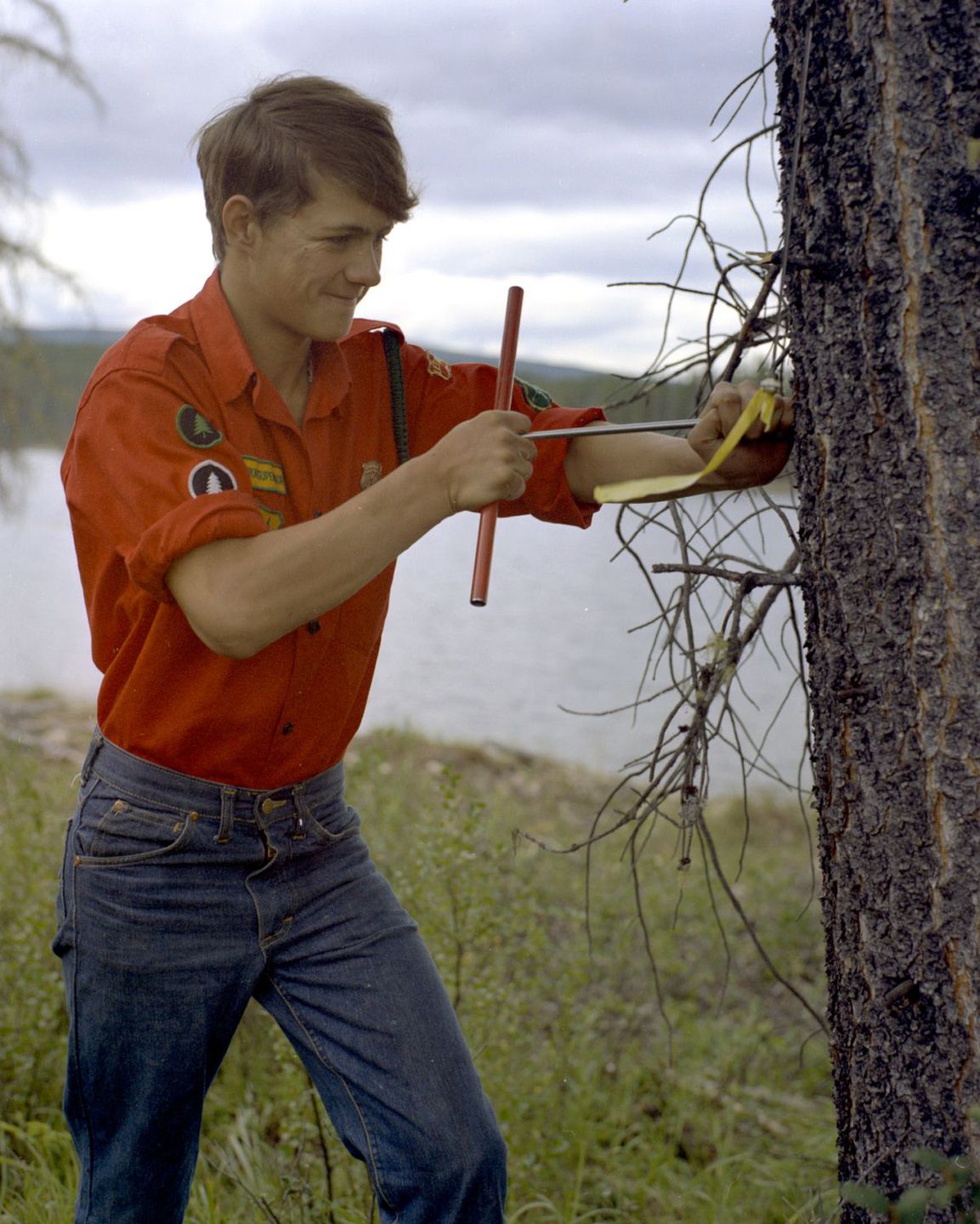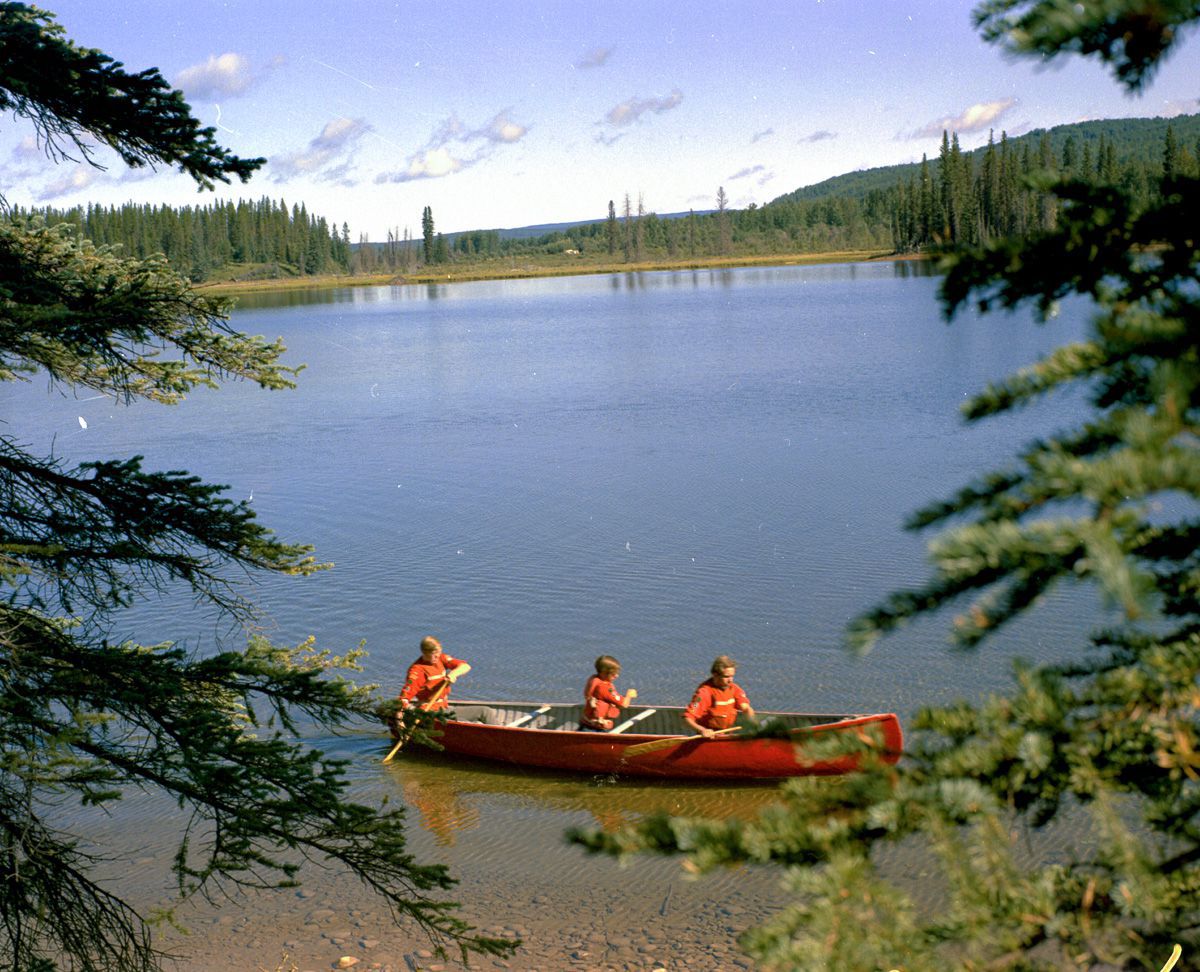 Via: Provincial Archives of Alberta