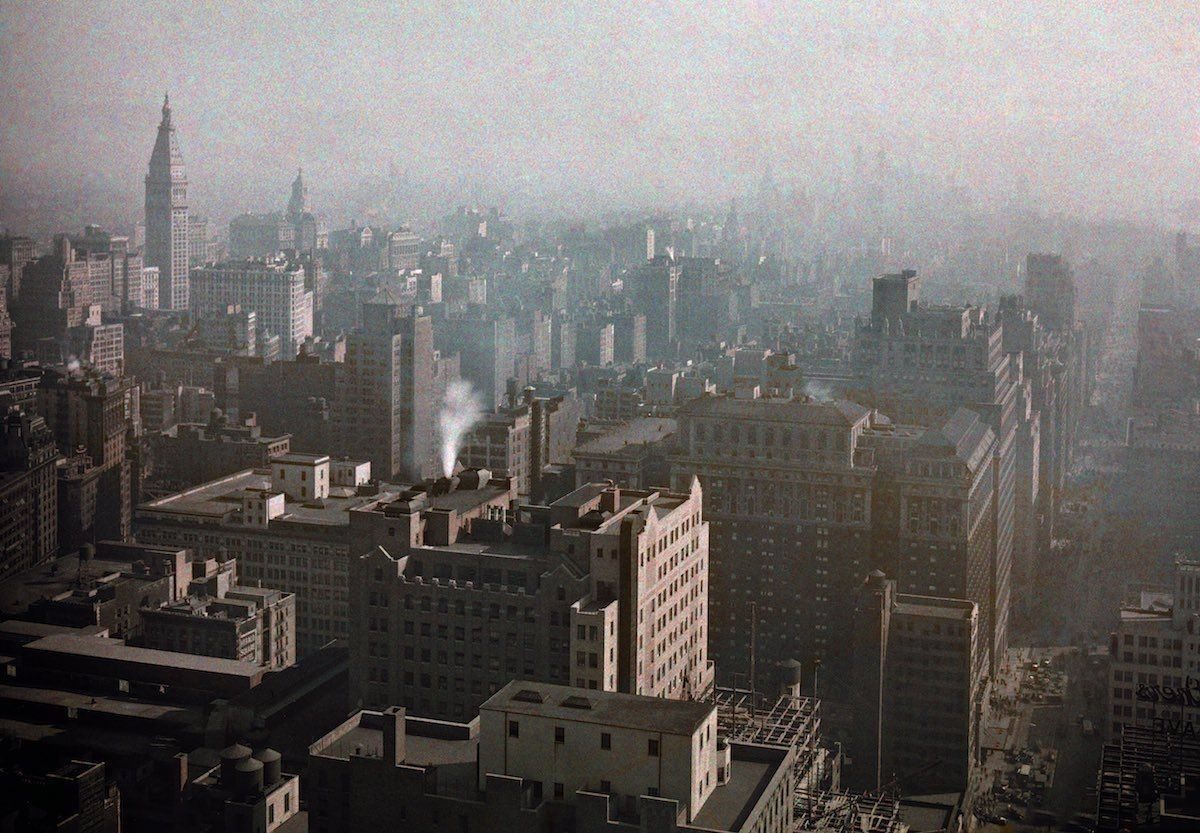 In today's recipe we are going to use a potato to make a colour photograph.
Strange but true. The Lumière brothers devised a system which used potatoes to create colour photographs or Autochromes.
Now take your potatoes and crush them into itsy-bitsy pieces. Take these potato grains and and divide them into three piles. You will dye these grains into different colours: red, blue, and green.
When photography began around the middle of the 19th-century, black & white imagery wasn't enough for some photographers. This started the search for a process by which colour photographs could be made.
Once you have your dyed your mixed potato grains, place them on a glass plate.
Various attempts at colour photography (including hand-painting images–see some below) eventually led to Auguste and Louis Lumière patenting their ingenious method called Autochrome.
Now use a roller to flatten the grains down until the whole glass plate is covered. This is the tricky part as you will need rollers which can apply a pressure of five tons per square centimetre. The end result will act as a colour filter. Next, use soot or charcoal to fill in any gaps, and for a topping liberally brush with light-sensitive silver bromide. Voila! Your Autochrome is ready to serve.
The development of the Autochrome led to a Colour Frenzy. Everyone who could afford a camera (expensive) and Autochrome plates (also expensive) started taking pictures. Many of these ended up as postcards, others were exhibited in galleries. These colour Autochromes are the closest we can come (visually) to the reality of life in the early 1900s.
The following selection of colour images of New York between 1900-30 include Autochromes, hand-painted images, and postcards.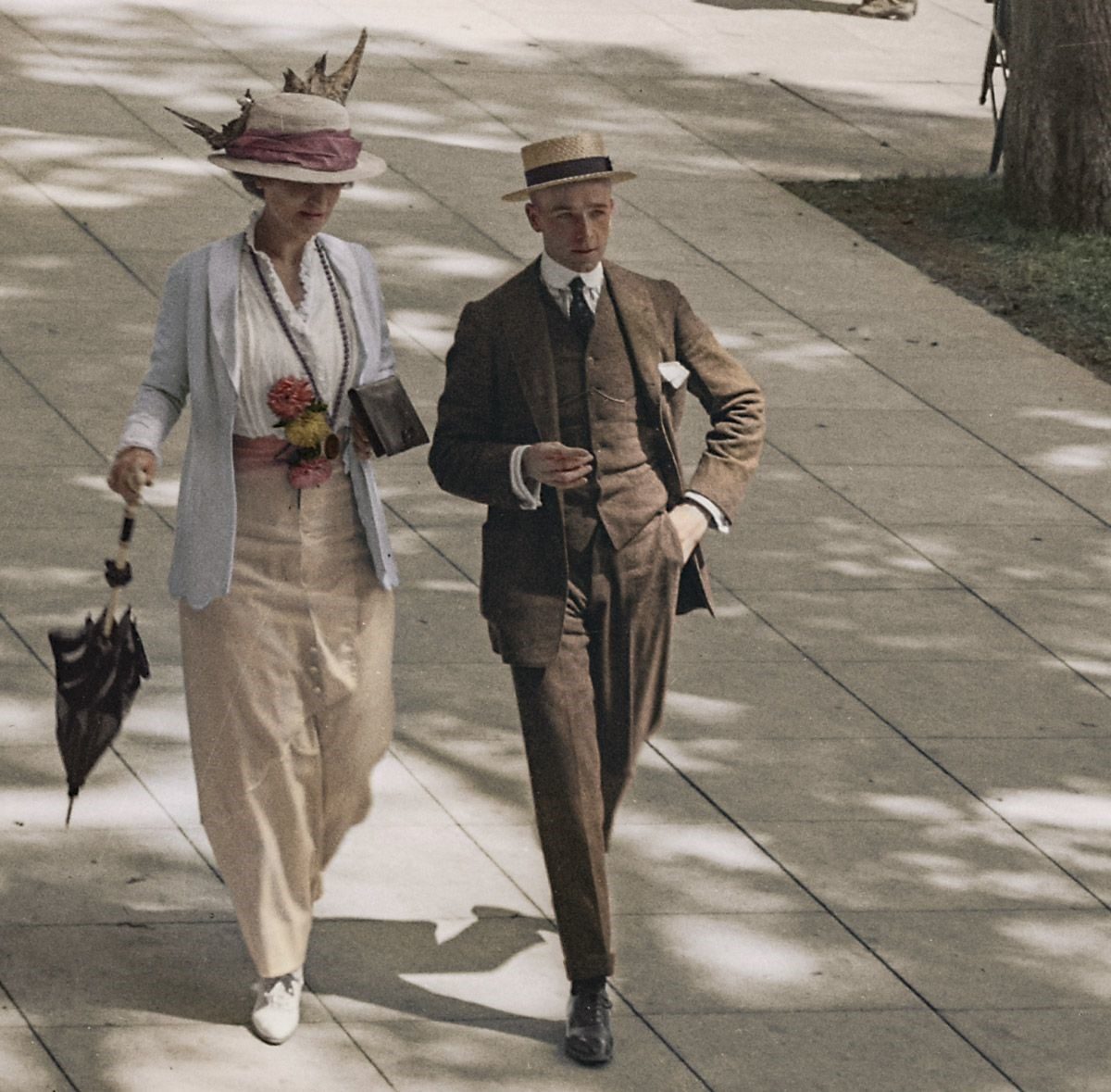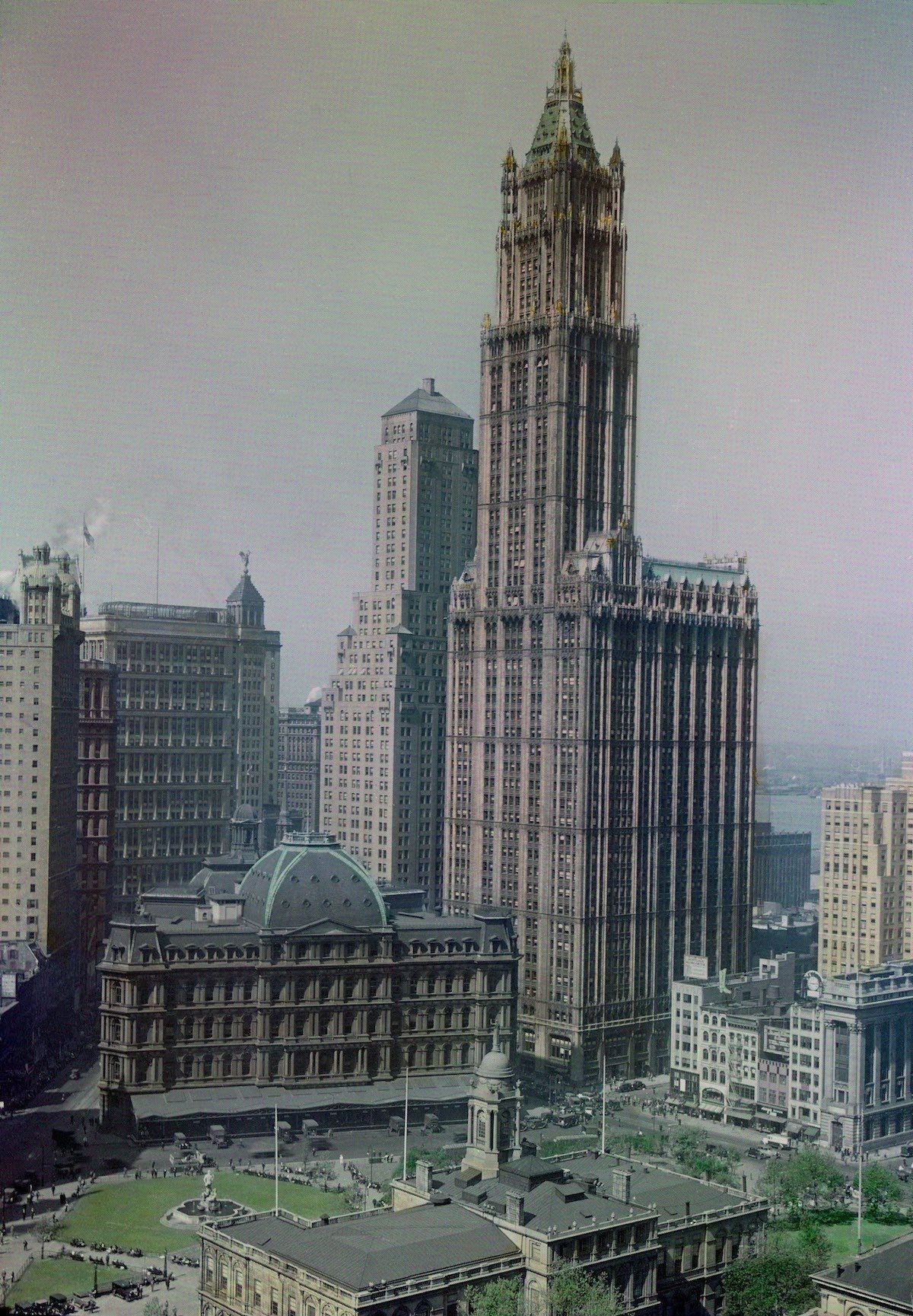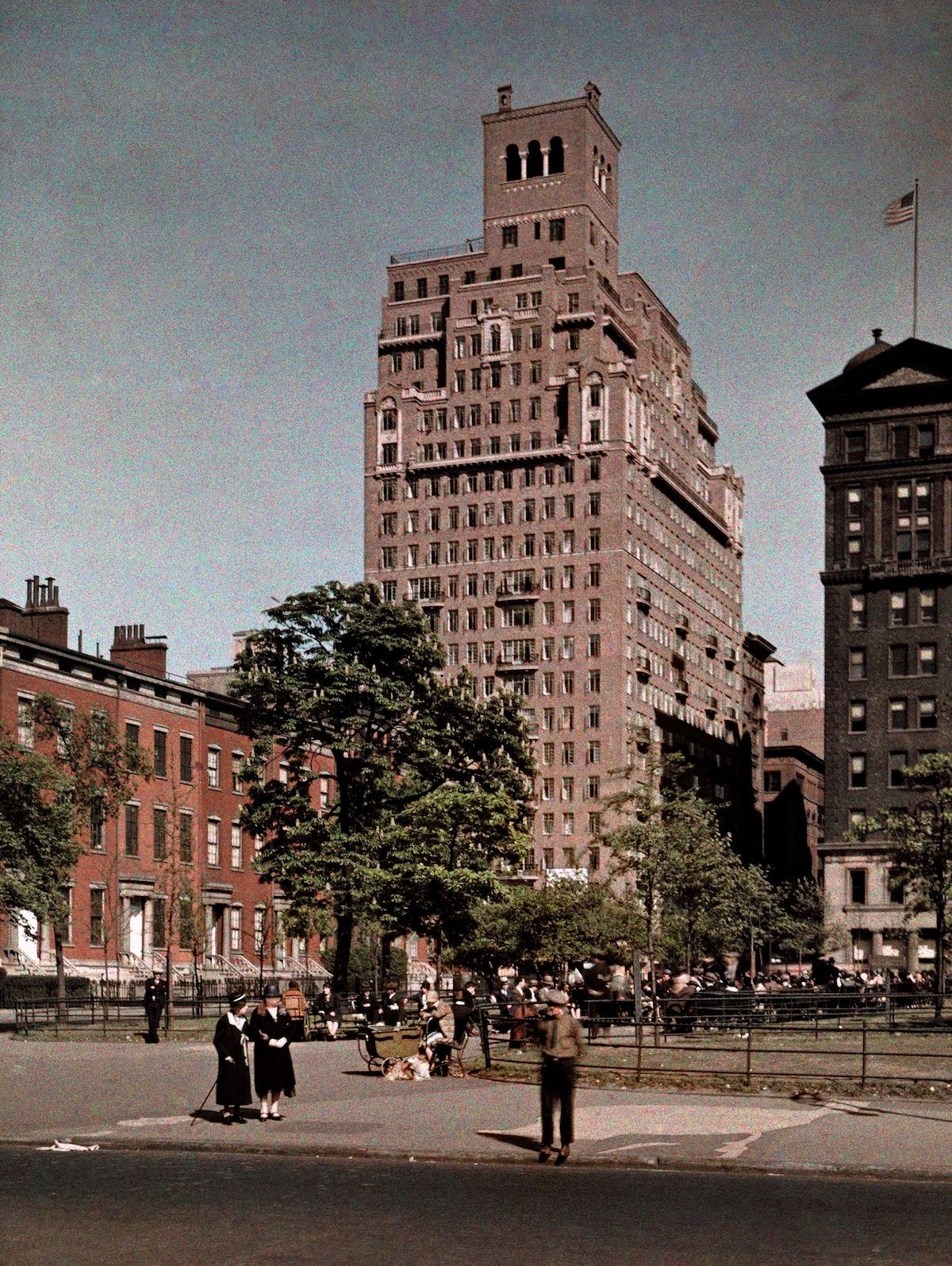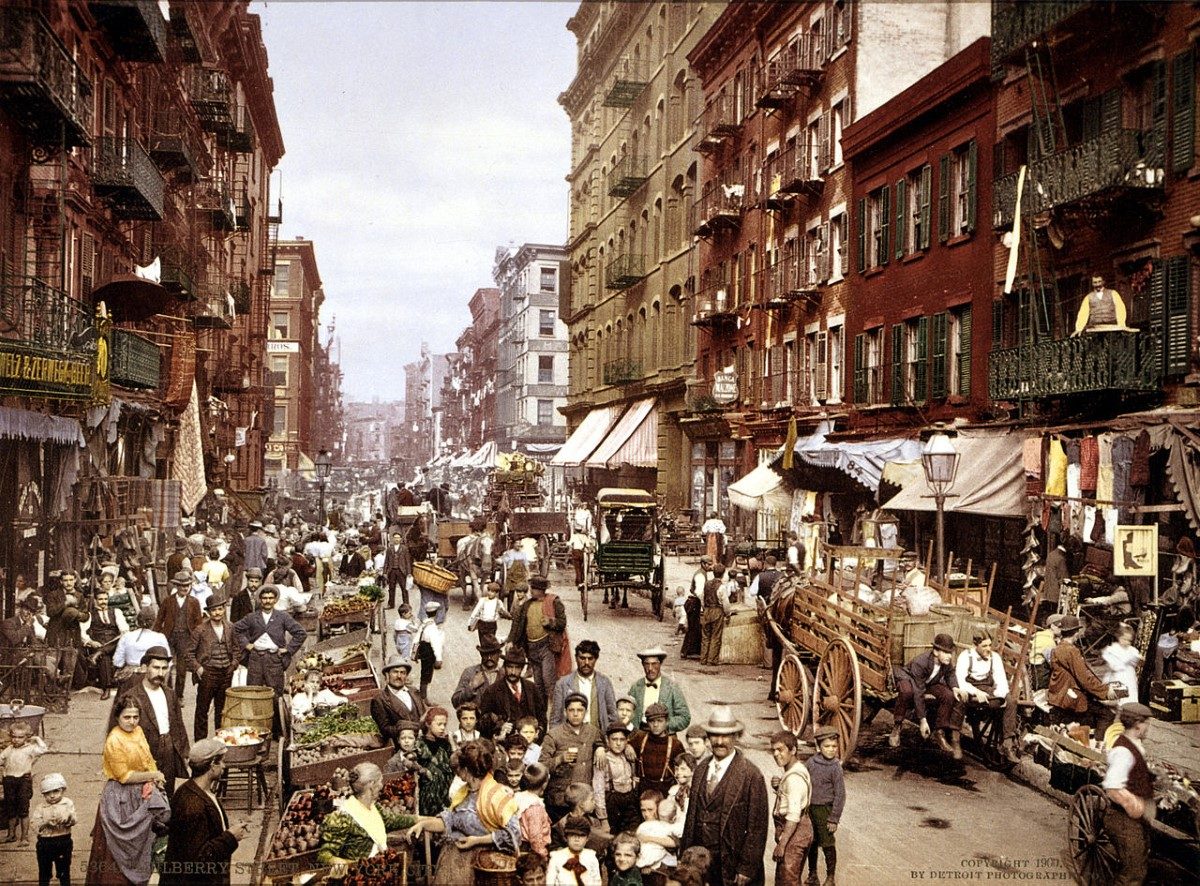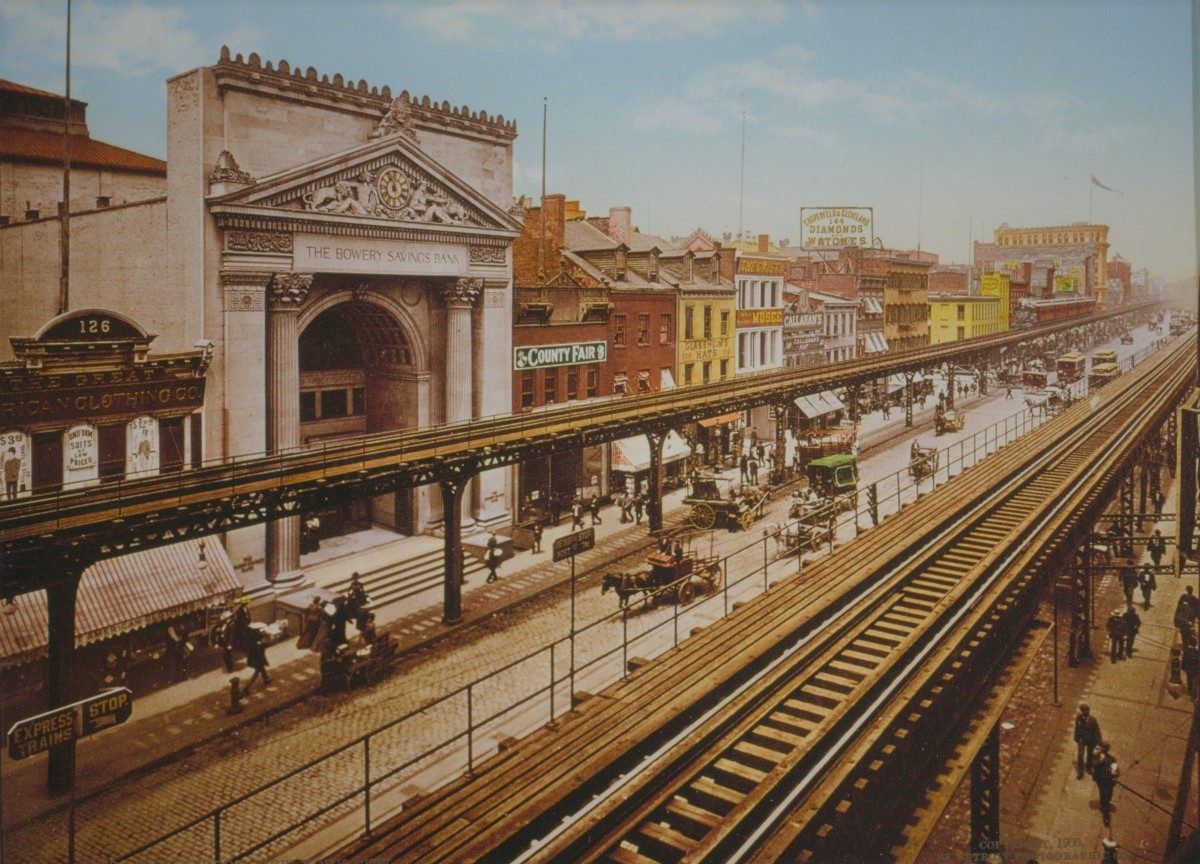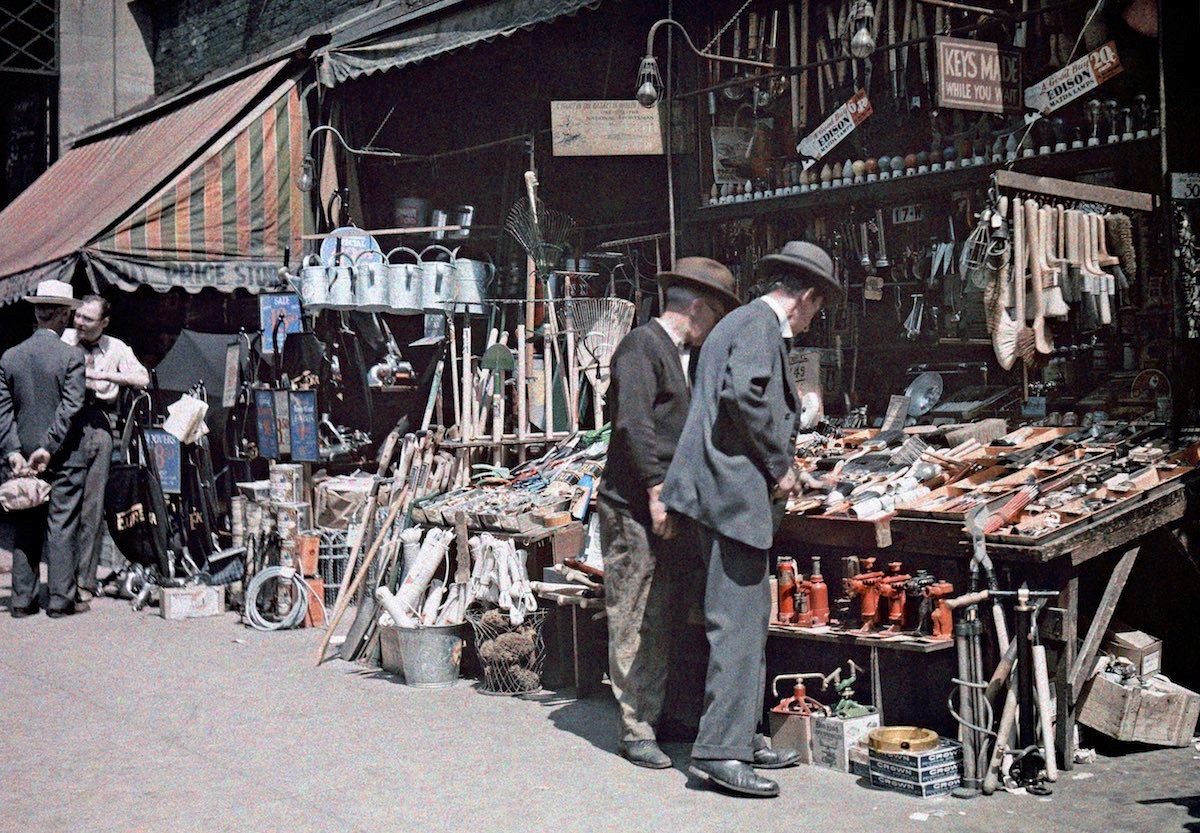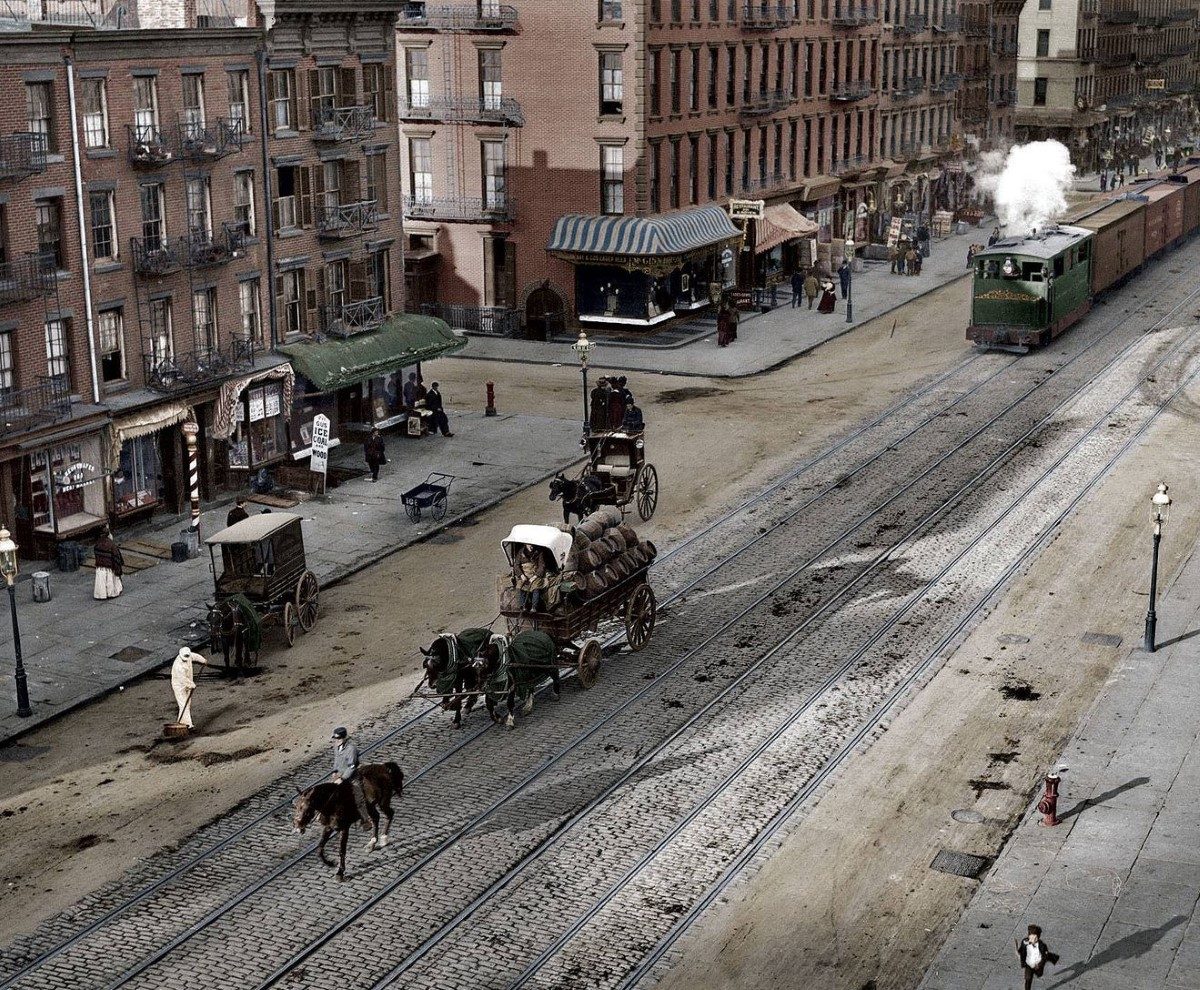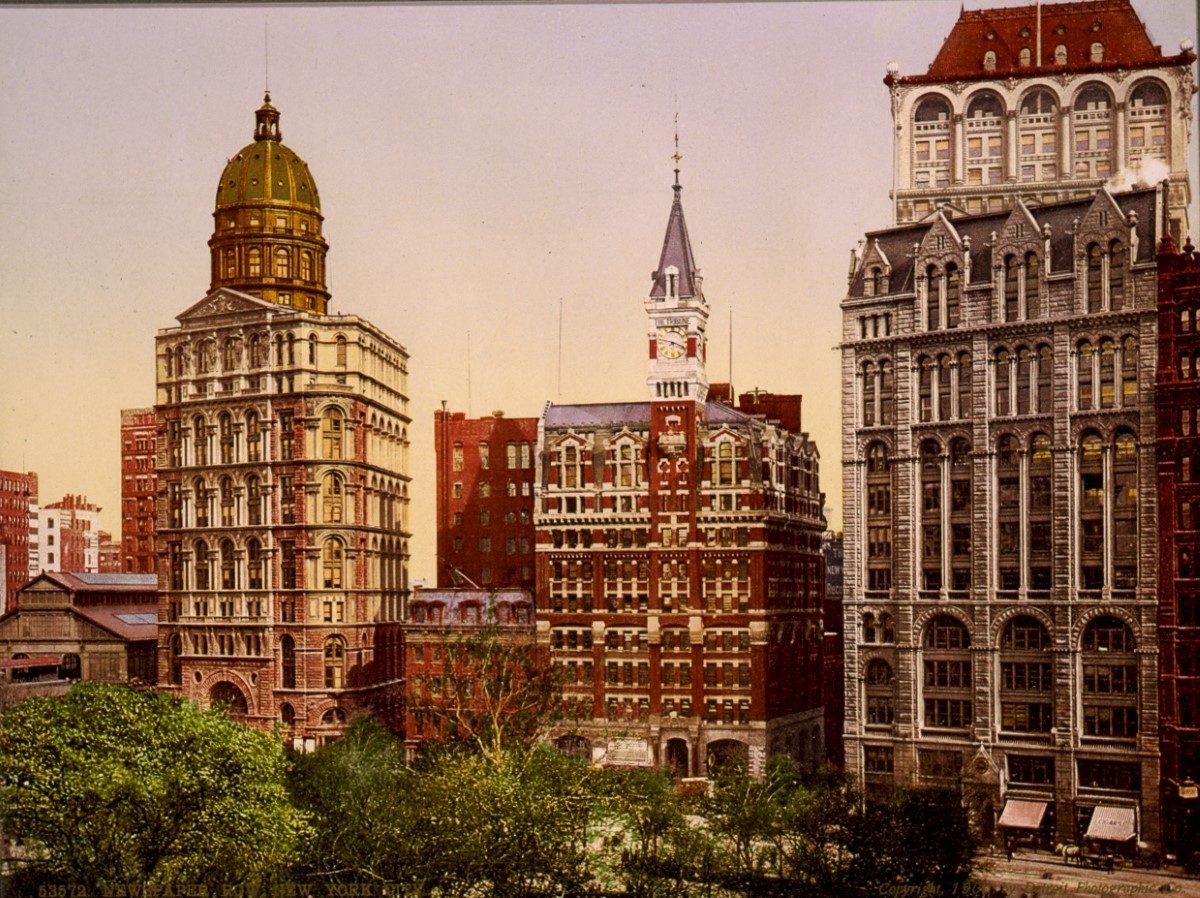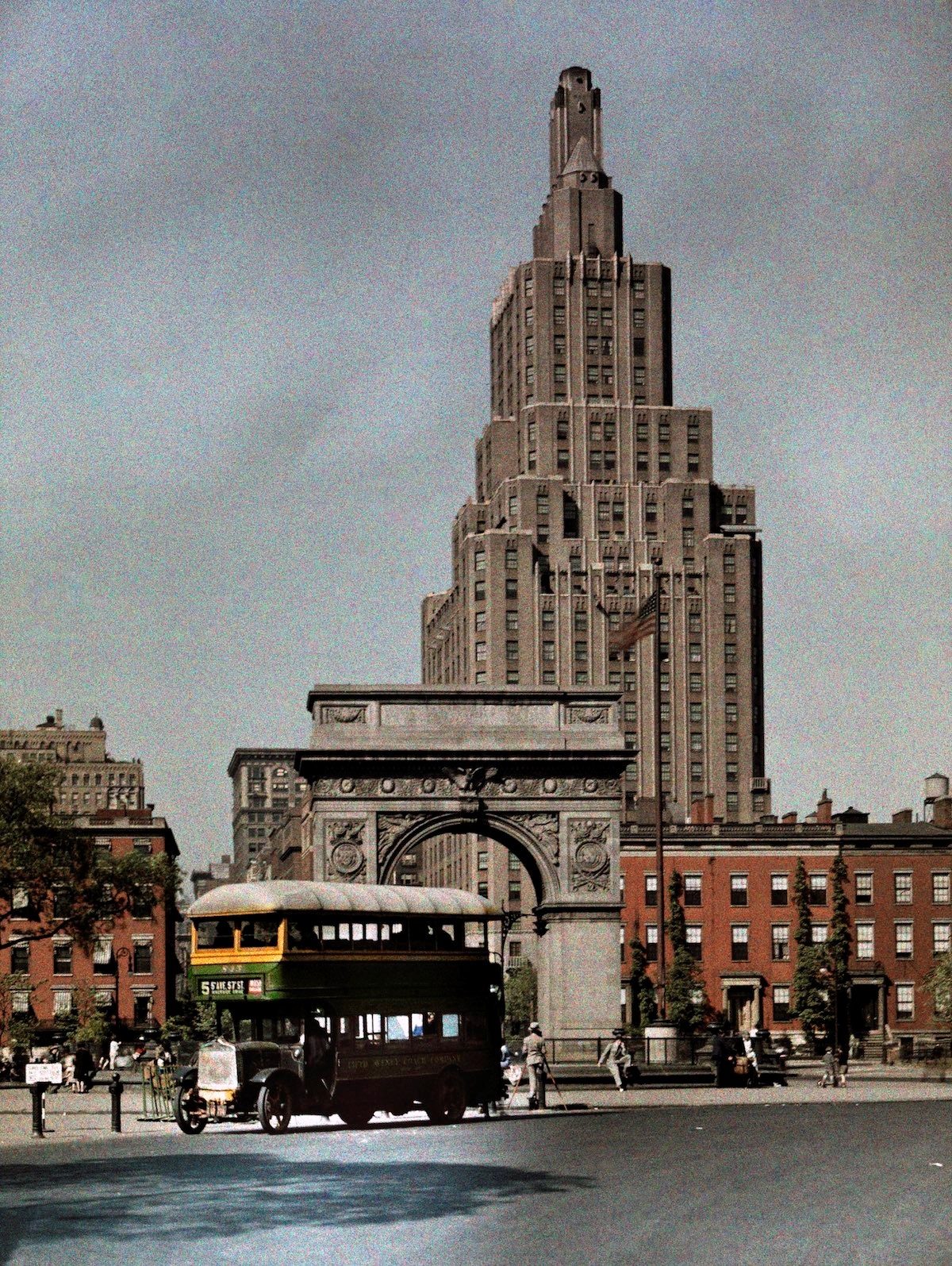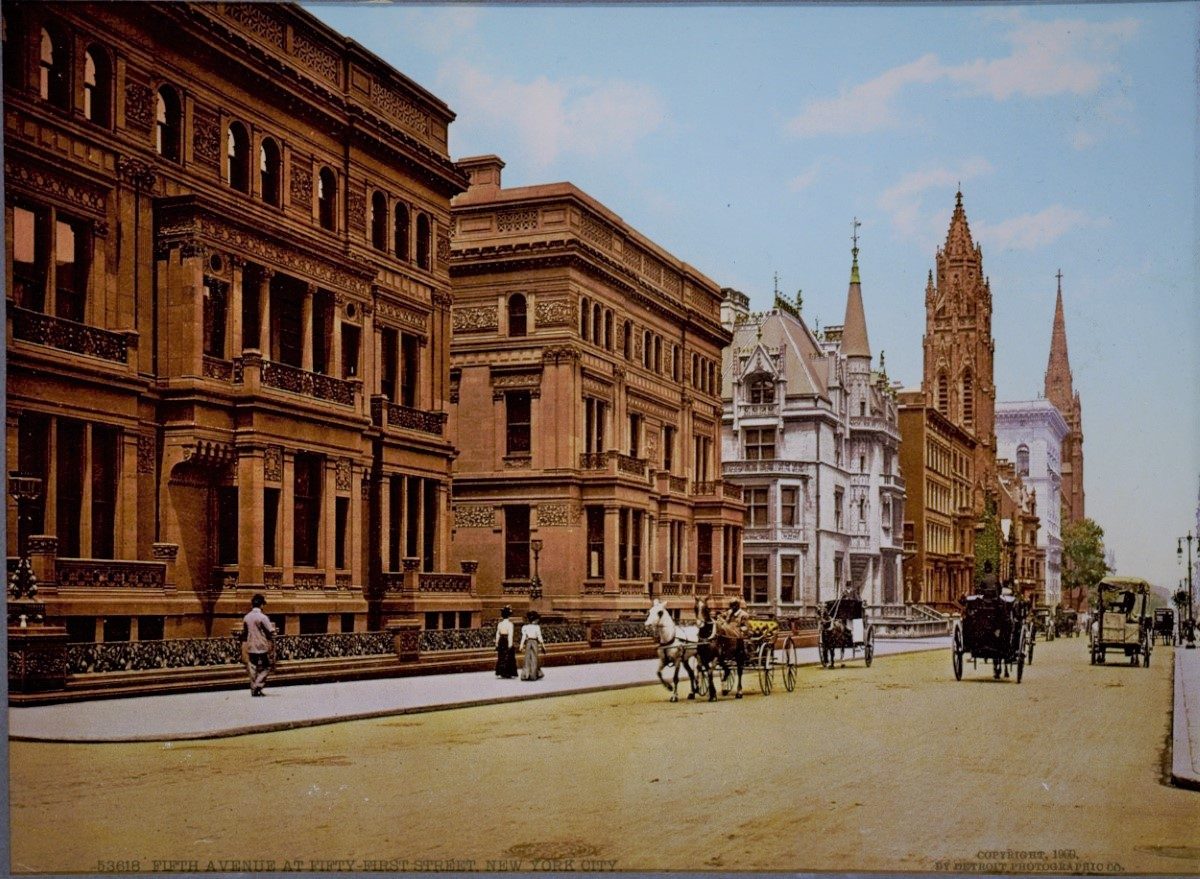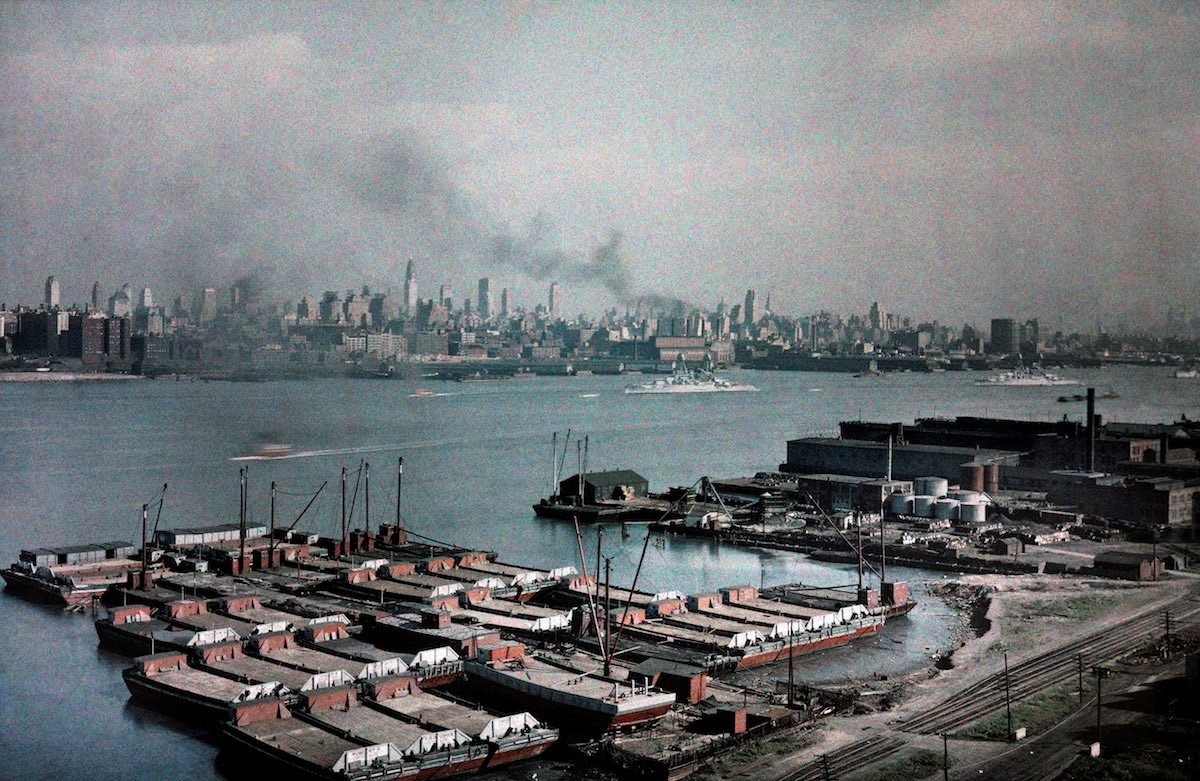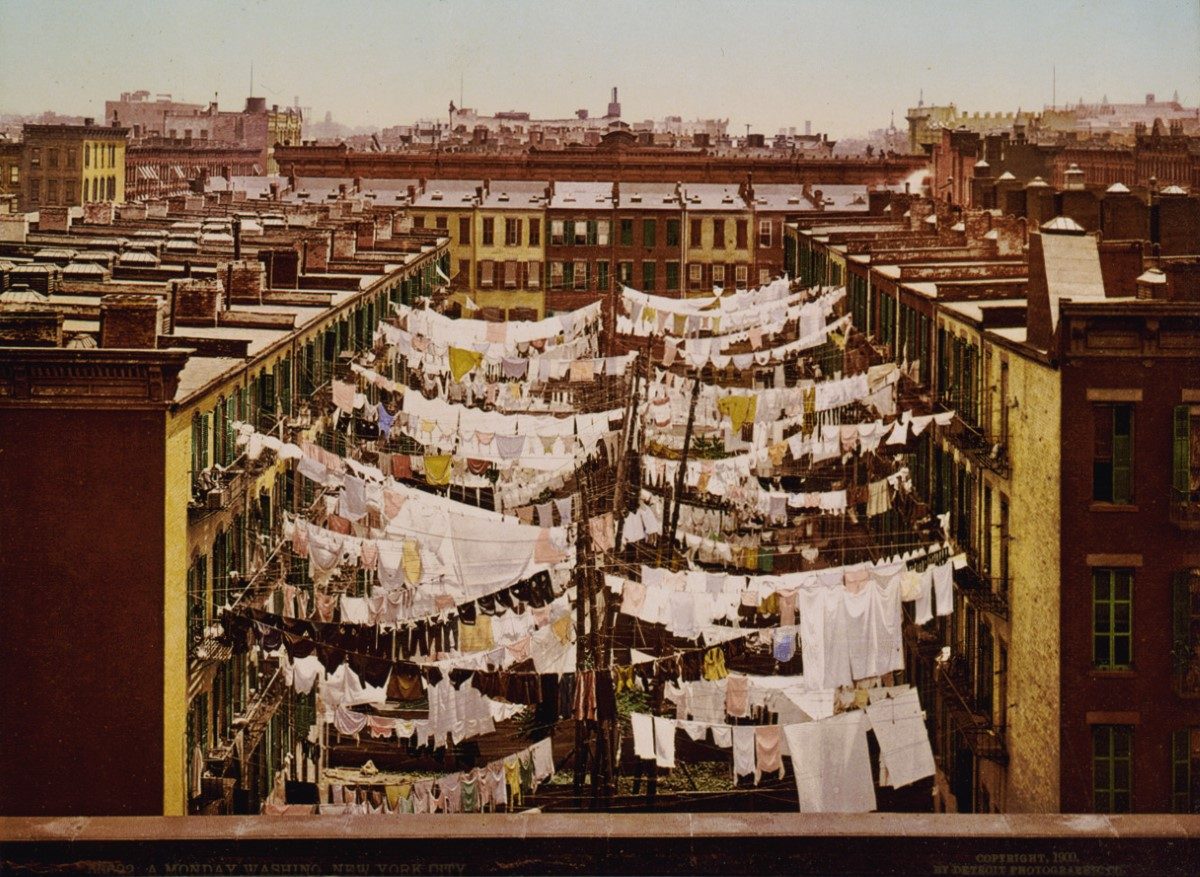 H/T Ephemeral New York & Stuff Nobody Cares About.