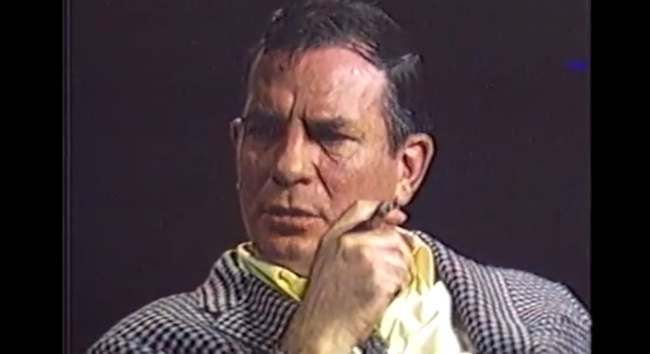 JACK Kerouac, author of the classic, On the Road liked a drink or three.
In this video, Kerouac talks with writer Fernanda Pivano. He is three sheets to the wind:
In 1965, Kerouac was on the magic box again. William F. Buckley was in the chair, whose pomposity and self-regard is hilarious.
Kerouac was debating the word "hippie" with Lewis Yablonsky, a professor of sociology and criminology at Cal State-Northridge and Ed Sanders, the activist poet who helped form The Fugs.
Spotter: Biblioklept