Before the dark web, 4Chan and sub-Reddits turned onanism into a popularity contest, voyeurs looking for thrills needed to leave the bedroom. And on the streets of early 1980s New York City, there was plenty to catch the eye. Miron Zownir's photographs show us the freaks and brutalised derelicts, the abused, self-abusers and all those other people who make us stop, stare and cross the road to avoid.
Reminiscent of Roger Ballen's captivating portraits of people on the edge and Christer Strömholm's fabulous photographs of transgender women on the streets of Paris in the 1950s and 1960s, we get to see society's outsiders.  Zownir shows us unsentimental views of New York City before things went corporate, when fear stalked, squatters restored purpose to disused buildings and creativity surged.
Zownir's black-and-white photographs seem dipped in grime and gasoline. You imagine collectors checking beneath their nails for dirt and toxins after touching one of them. Some photographers let us glimpse NYC's rich, dystopian and backroom underbelly, Zownir invites us to sniff its genitals and share a needle.
"A bum in a stained tuxedo is more to my liking than any model wearing an average looking fashion outfit, there are outsiders by choice and outsiders forced to the edge of society because they are unwanted, ill, and unable to keep up with the pace of the majority of functioning citizens, and so on. I could say my empathy for the down and out is endemic but I'm not a crusader. You can't change the world with your photos. Photography is becoming so inflationary it's losing its impact. There are enough photographers focusing on what's supposed to be beautiful, fashionable or sellable. I'm drawn to the underdogs even if it makes me an underdog in the phony world of commercial photography and pseudo art we're living in."
– Miron Zownir (Via Lens Culture)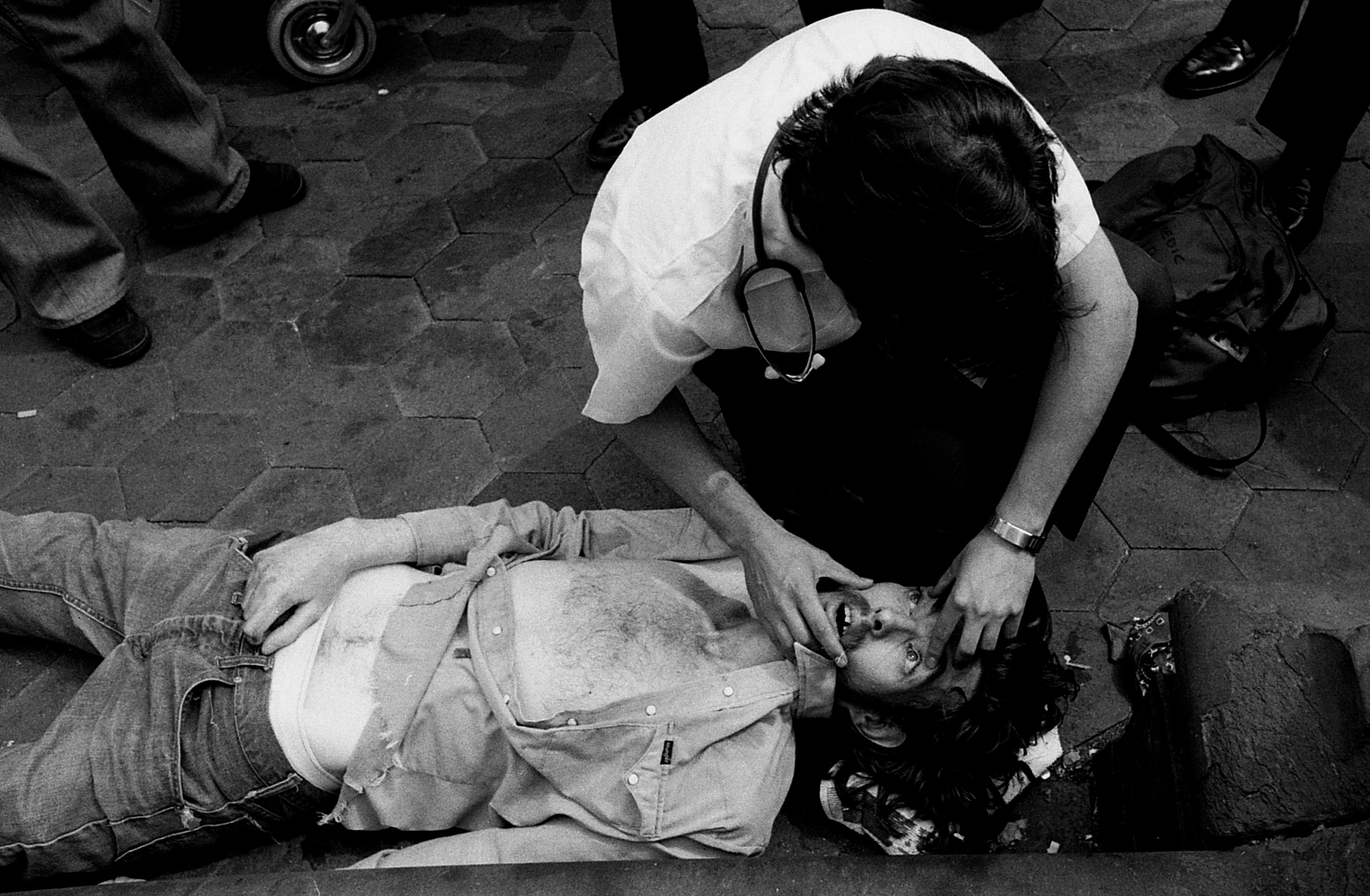 All image via NYC RIP by Miron Zownir.