DID Agent Orange hurt Americans who looked after  C-123 transport planes that spread the defoliant long after the Vietnam War ended? Yes.
The Washington Post:
And many of the troops who served in the conflict have been compensated for diseases associated with their exposure to the toxic defoliant.

But after the war, some of the planes were used on cargo missions in the United States. Now a bitter fight has sprung up over whether those in the military who worked, ate and slept in the planes after the war should also be compensated.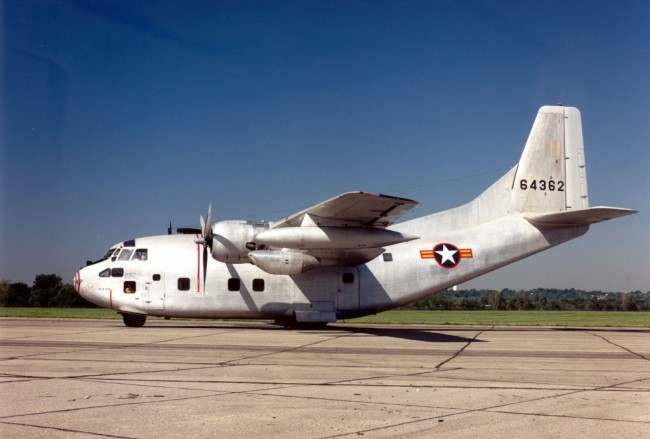 A new study published in the journal Environmental Research reveals that Air Force reservists were exposed to higher levels of the toxic chemical than previously known (or

admitted). Many of the same aircraft that dispersed Agent Orange during the war were later used as transport vehicles during (relative) peacetime, primarily between the years 1971 and 1982. And tests taken many years after those transports show the planes still contained dangerous levels of the chemical. Initial testing of the planes after the war and before peacetime service was nonexistent.

The US Air Force and Department of Veterans Affairs have previously denied benefits to those exposed to the chemical from these planes, claiming it wasn't a harmful level of exposure. Researchers have now proven this to be false. The study used the US Army's own algorithms and samples taken from the aircraft to estimate how much the post-war level of exposure would have affected the body, with the results demonstrating that the levels in those aircraft were unacceptable under USAF and VA policies.
Jim Stevenson talked with Peter Sills, author of Toxic War:
STEVENSON:  How were American veterans at that time being exposed [to Agent Orange] in harmful ways?
SILLS:  When you start spraying towns and villages, there are American soldiers there too. That is part of it. The food that people ate became poisoned, and the water that people drank. There is another surprising thing: herbicides came in 50-gallon barrels. When they were emptied, they were not really empty. There were two or three gallons of herbicide left in the barrels. Soldiers used them for showers, for bar-b-ques (grills for cooking). Vietnamese used them to hold gasoline and wound up spraying dioxin all over Vietnam. The cities became defoliated even though they were never sprayed (from U.S. planes). They were sprayed by Vietnamese automobiles and motorcycles. No one could figure it out for a while. So people were exposed in surprising and unexpected ways.STEVENSON:  How many U.S. veterans are we talking about looking for some sort of compensation because of exposure to Agent Orange?

SILLS:  Hundreds of thousands, possibly over a million. That is muddy unfortunately because there are so many people who are sick for reasons other than herbicide exposure. The symptoms of dioxin exposure, the poison in the herbicide, are not very different from what people get normally, heart attacks, diabetes, lung cancer, liver problems, neurological problems, things that people just get.