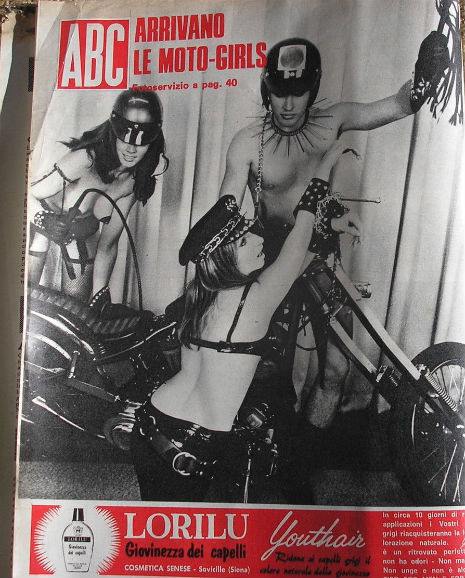 THESE photos from Italian magaine ABC were published in  1970, when Babs was plugging her latest movie The Owl and the Pussycat.
One of the film's scenes features Babs' character performing in a part a skin flick called Cycle Sluts.
The Owl and the Pussycat is a 1970 romantic comedy film directed by Herbert Ross and starring Barbra Streisand and George Segal. Streisand plays the role of a somewhat uneducated actress, model and part-time prostitute. She temporarily lives with an educated aspiring writer (Segal). Their differences are obvious, yet over time they begin to admire each other. Comedian/actor Robert Klein appears in a supporting role. Future adult film actress Marilyn Chambers (who was 17 at the time), in her film début (credited as "Evelyn Lang"), plays Klein's girlfriend.