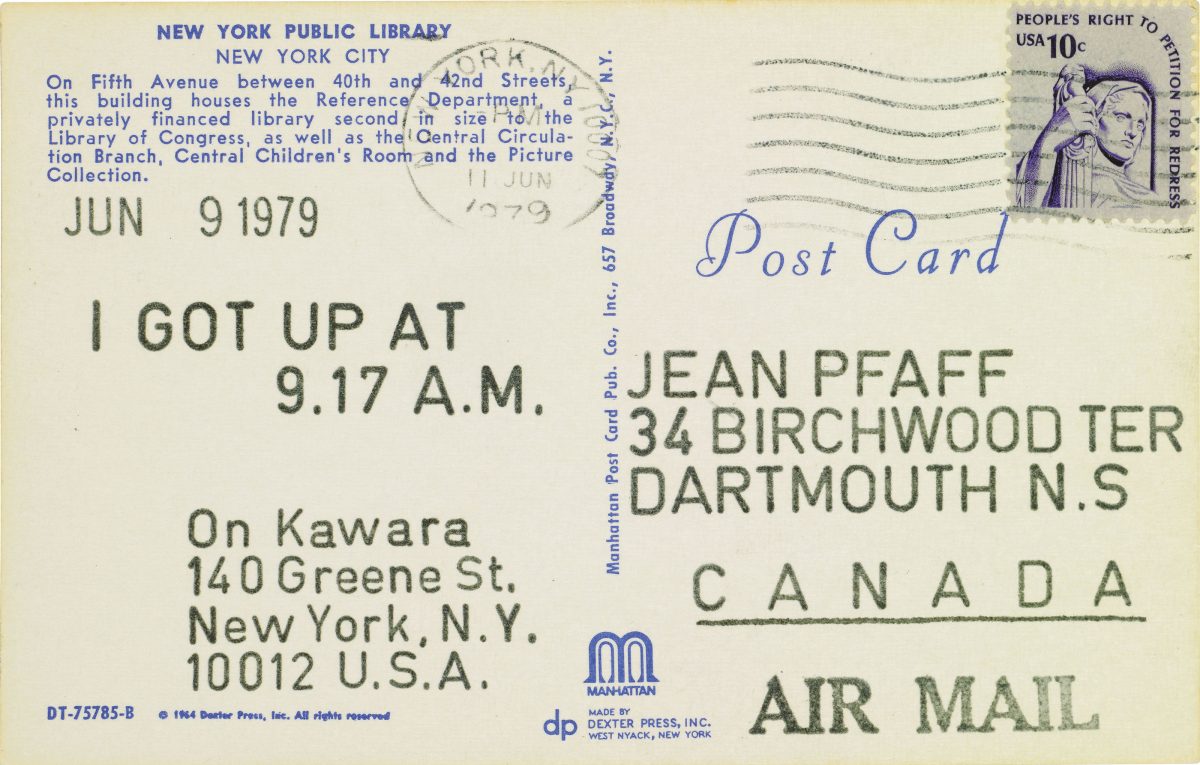 What do artists do all day? And is searching for the new and thrilling overrated? You betcha it is. Let's hear it for monotony and boredom, or more exactly, the solitary pursuit of alleviating it. Let's enjoy the work of On Kawara. But before him a few words on the pleasures of doing nothing special.
In The Conquest of Happiness, Bertrand Russell (May 18, 1872–February 2, 1970) offered: "We are less bored than our ancestors were, but we are more afraid of boredom. We have come to know, or rather to believe, that boredom is not part of the natural lot of man, but can be avoided by a sufficiently vigorous pursuit of excitement."
Extolling the powers of a "fruitful monotony", Russell warned that a "generation that cannot endure boredom will be a generation of little men, of men unduly divorced from the slow processes of nature, of men in whom every vital impulse slowly withers, as though they were cut flowers in a vase." He wrote that in 1930. Not much changes. "All of humanity's problems," wrote Blaise Pascal in 1654, "stem from man's inability to sit quietly in a room alone." Boredom is the is "the waste product of choice" noted AA Gill in 2012.
Which brings us to Japanese artist On Kawara (December 24, 1932 – July 10, 2014), whose work encompassed an obsession with time. Between 1968 and 1979, On Kawara created the series I Got Up, in which he sent picture postcards to friends and family, noting his time of getting up, the date, the place of residence and the name and address of the receiver. The ordinary, quotidian non-event of getting out of bed became something routine and meaningful. He'd travel widely  – in 1973, Kawara visited 28 cities. The postcards gave him a sense of constancy and purpose.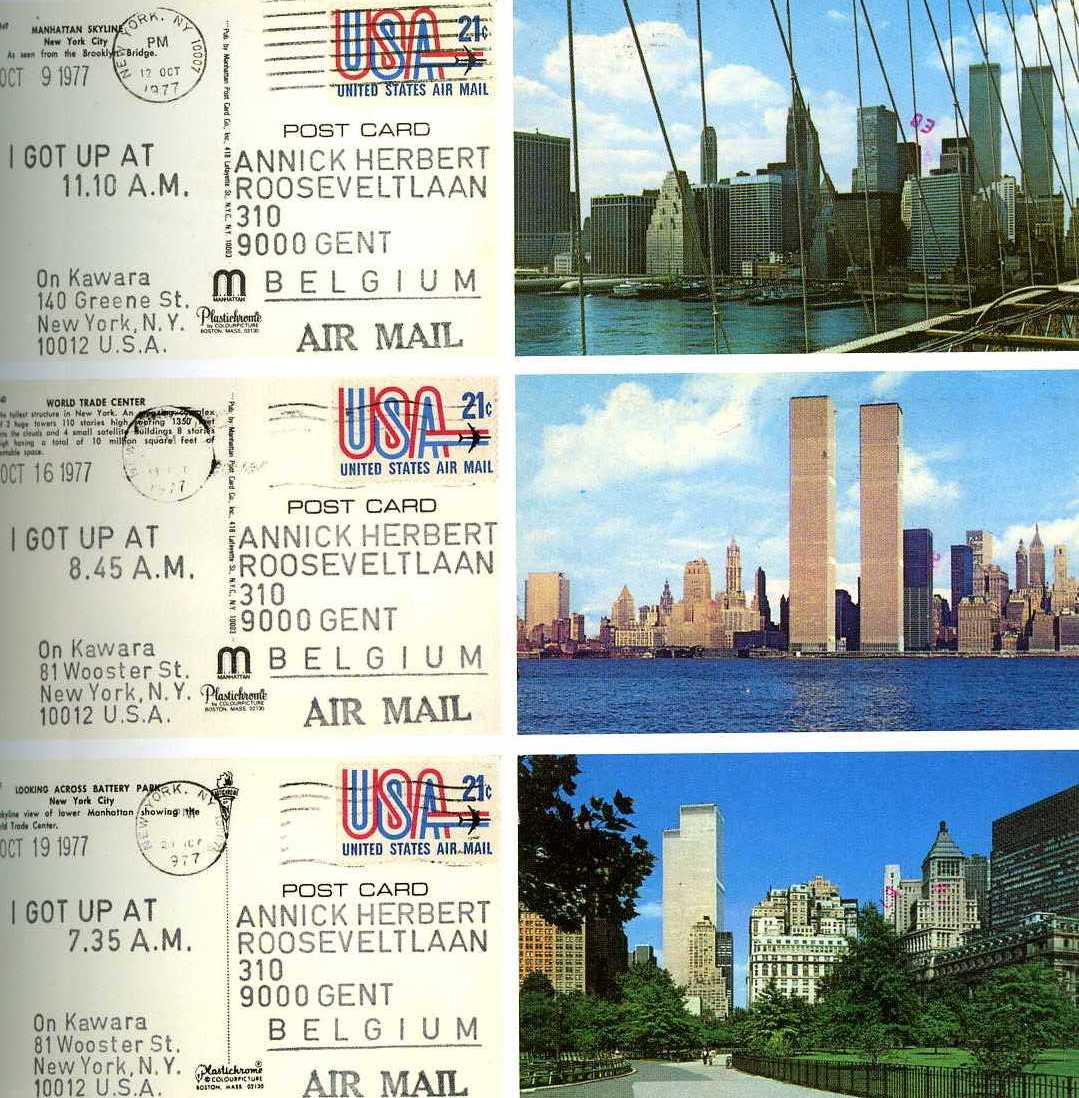 As Anne Lamott notes in Stitches: A Handbook on Meaning, Hope and Repair:
Here's the true secret of life: We mostly do everything over and over. In the morning, we let the dogs out, make coffee, read the paper, help whoever is around get ready for the day. We do our work. In the afternoon, if we have left, we come home, put down our keys and satchels, let the dogs out, take off constrictive clothing, make a drink or put water on for tea, toast the leftover bit of scone. I love ritual and repetition. Without them, I would be a balloon with a slow leak.

…

Daily rituals, especially walks, even forced marches around the neighborhood, and schedules, whether work or meals with non-awful people, can be the knots you hold on to when you've run out of rope.