Stories on English football in the 1970s focus on crowd violence. But for Iain S. P. Reid football match days were a carnival. Iain believed that photography could improve lives. He died in 2000, leaving his fabulous archive of hundreds of photographs filed away in boxes unseen. We've featured some of them on Flashbak before. You can buy his high-quality prints in the shop, as many of you already have. Thank you.
Iain took hundreds more fabulous pictures. And we've launched a Kickstarter to fund a book of his sensational work. Already Cool Cats & Red Devils has been picked up by the British Press and is one of Kickstarter' 'Projects We Love'.  We think you'll love it, too. With your help the book should be printed and ready for Christmas.
Iain's bother Doug, 69, now lives in Australia. "I only saw them after he died and was amazed by them," he tells us. "And I just thought these cannot stay in boxes. He was just such a loving, caring person and I think that comes through on the pictures, the way people warm to him.
"He also had an intense love of photography. You wouldn't really believe it but he struggled with his eyes and the only lenses he could really use were Leica ones because of their definition and depth.
"He loved Manchester, he was there for around five or six years in all. And he said in that time whilst going to City and United games he didn't see one bit of violence. I just know that knowing people were enjoying his photos would make him happy as well."
Anyone who recognises themselves in one of the pictures is asked to email info@flashbak.com putting the word 'fans' in the subject line
Copies and prints of the photos are available to view and buy here and you can pledge to the book's Kickstarter campaign here. Please do.
A total of 15 percent of all profits from both the book and prints will go the Melanoma UK charity.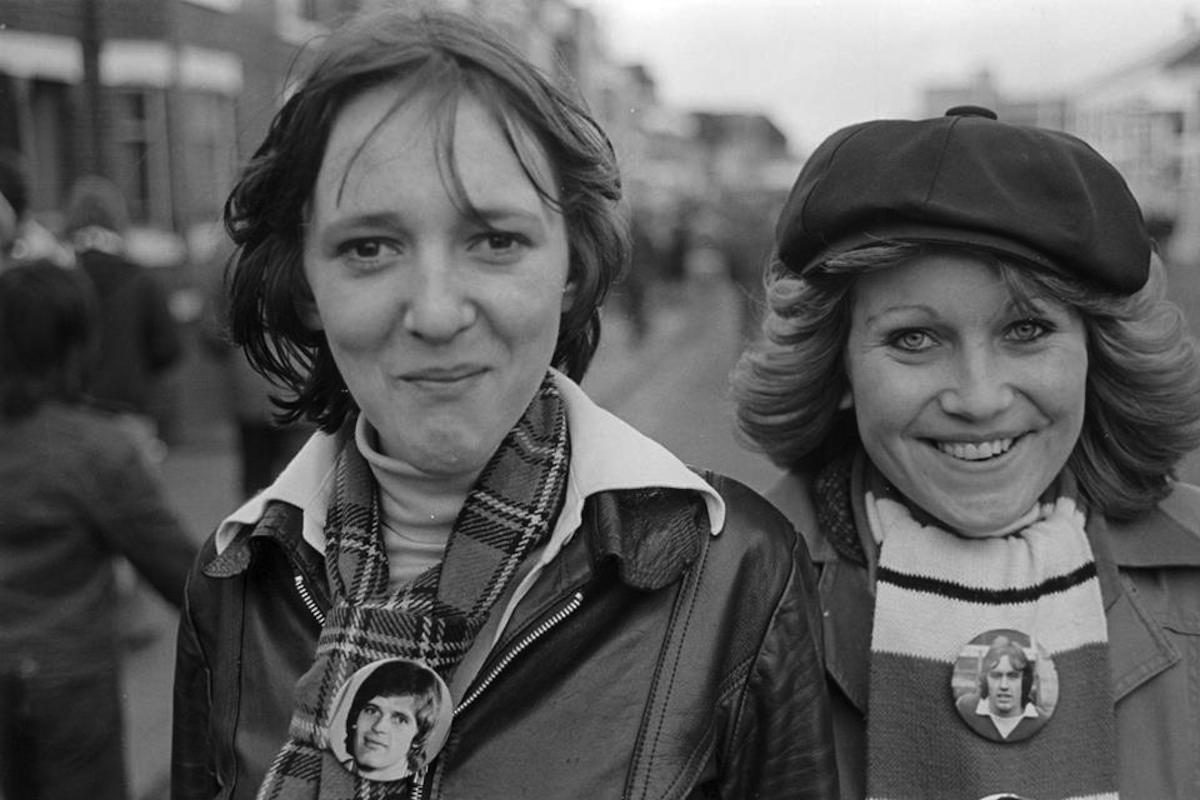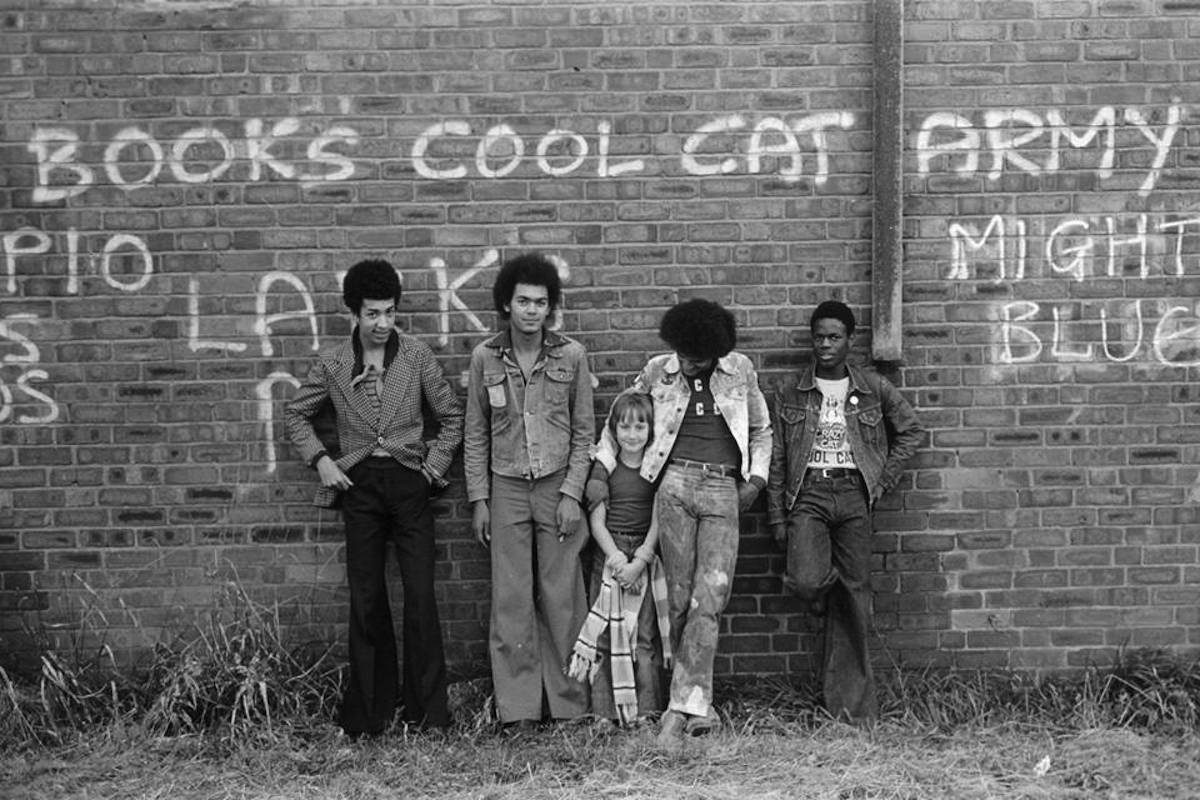 "The chief interest in the whole body of work was the way in which the football supporters of Manchester United and Manchester City used to dress and treat the whole match as if it were a carnival. Despite all press reports, there was very little violence, and the fans I found most helpful in assisting with the project. They were always aware of the angle I was taking with the work. I carried around copies of the photos I was going to be using to show them I was not exploiting them by misrepresenting them in any way."

– Iain S. P. Reid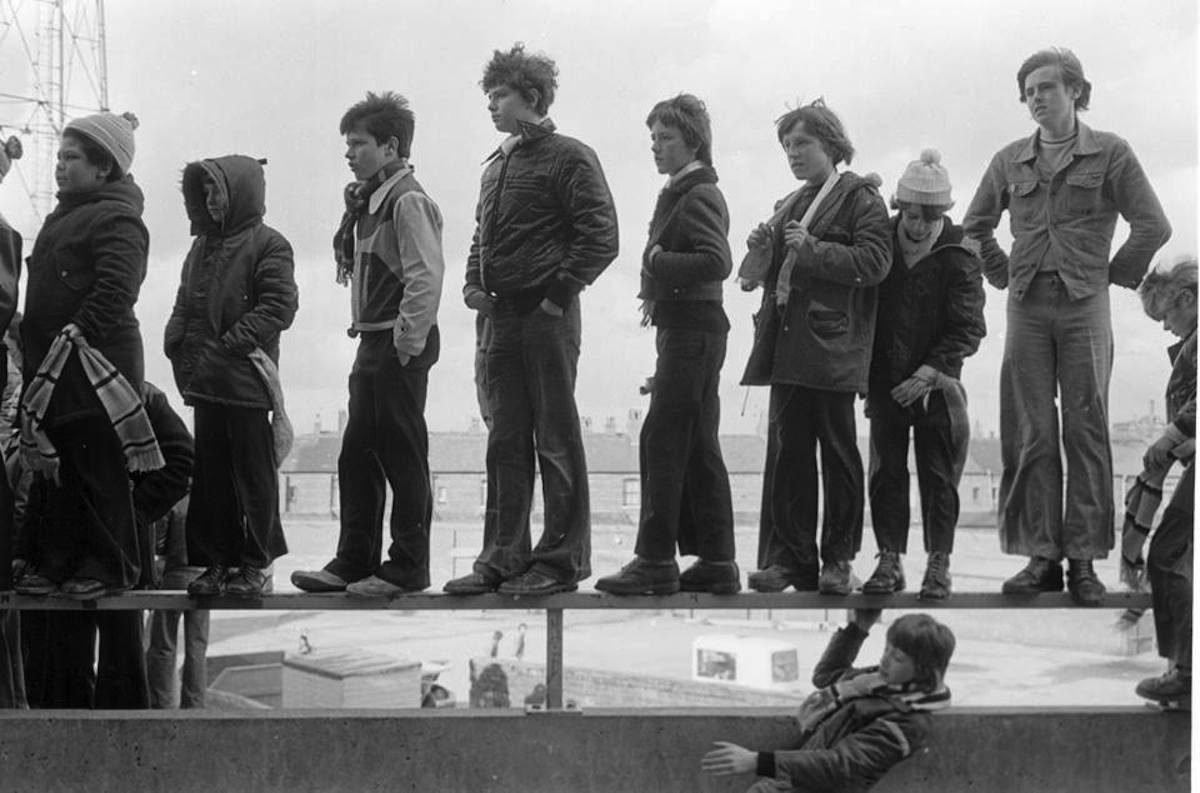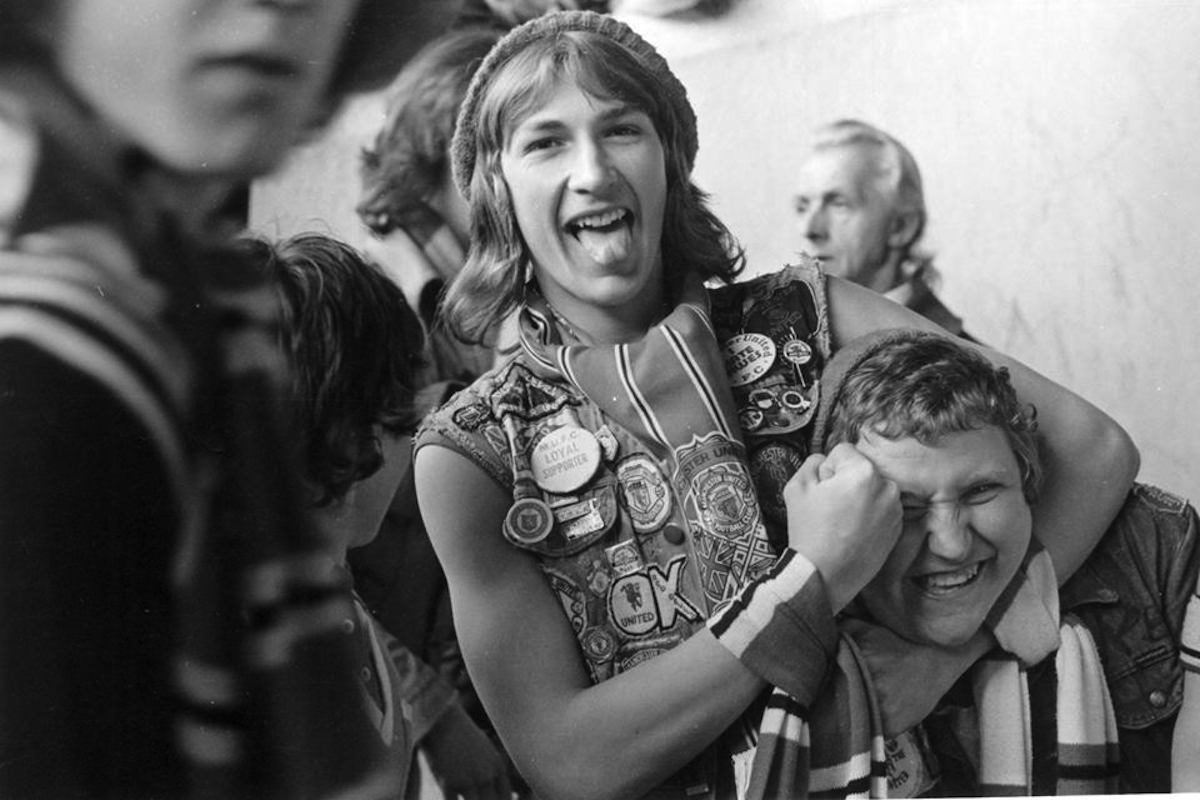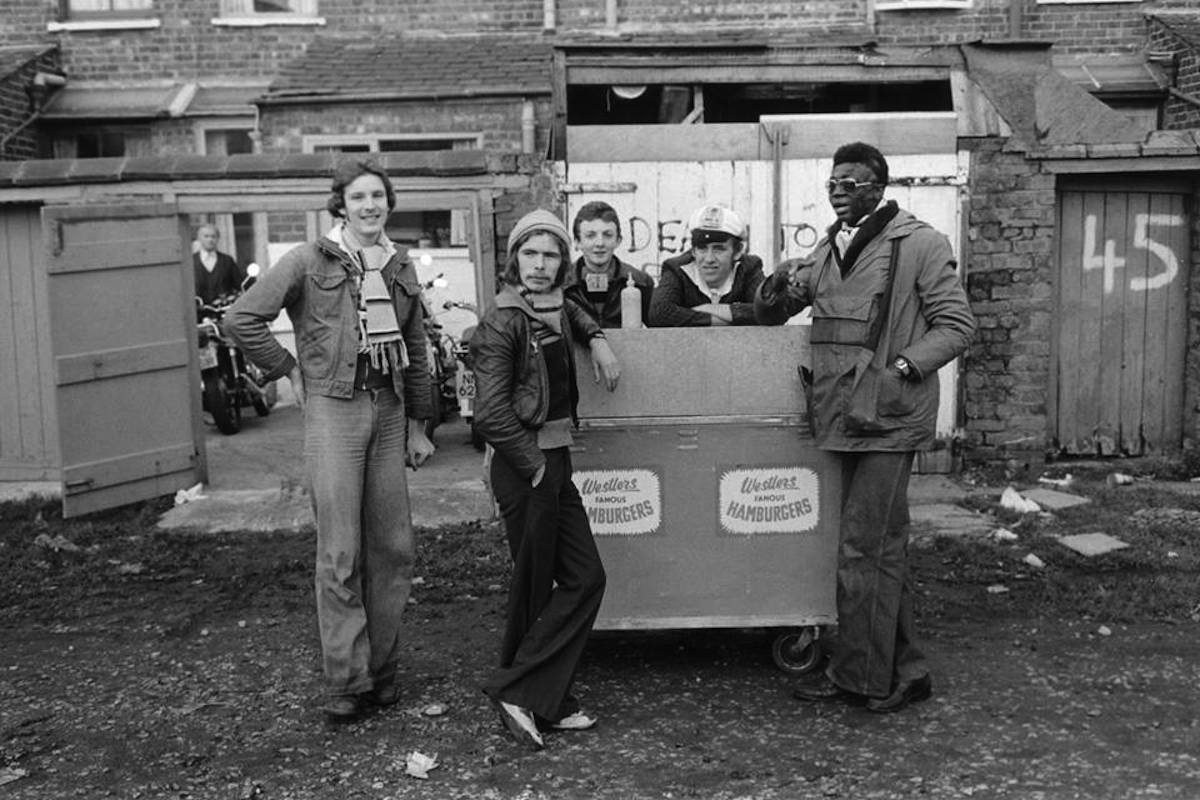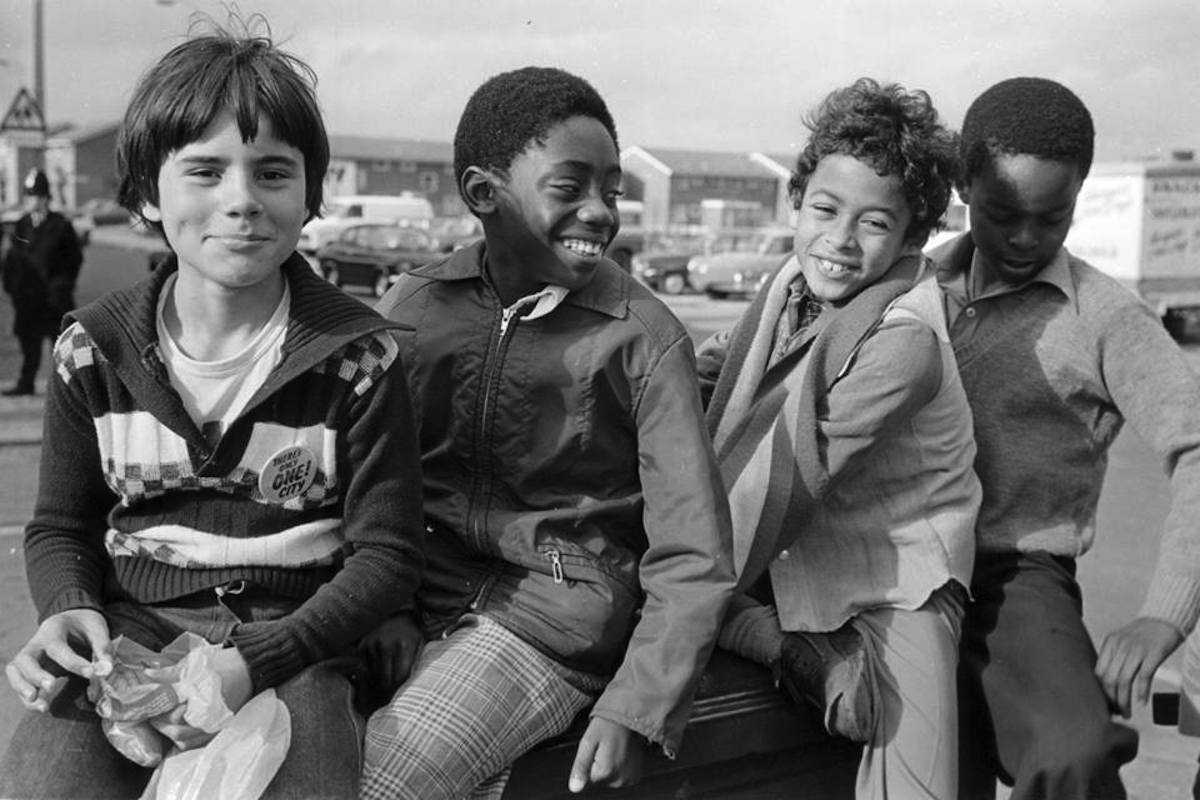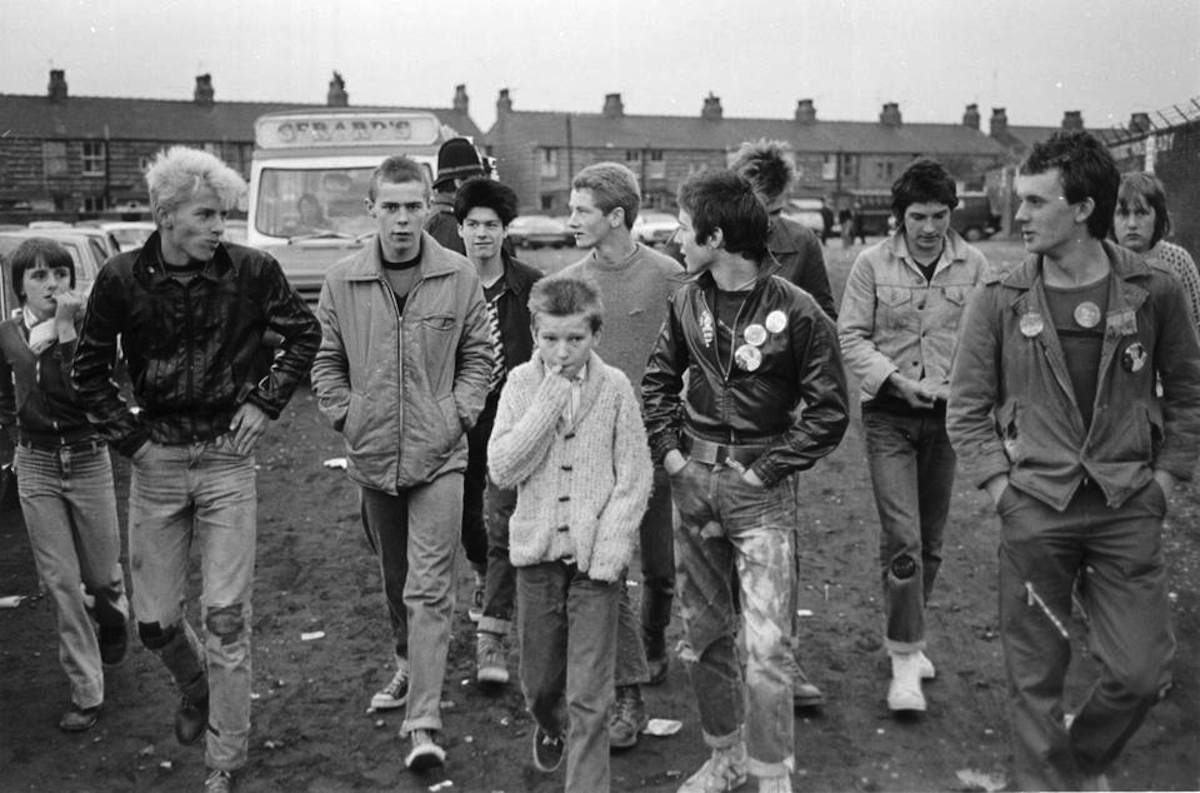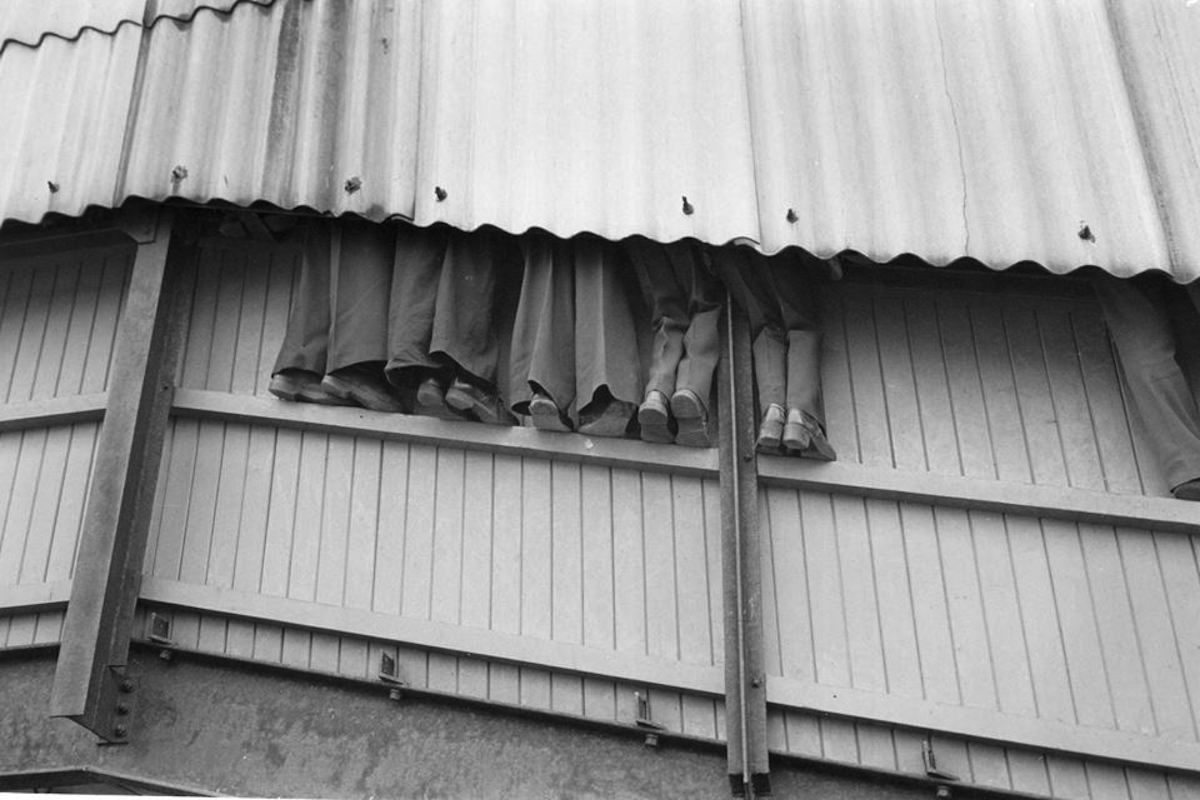 Please back our project and make a great book come alive. You can back it at Kickstarter.
All images copyright Estate of SP Reid and not to be used without permission.