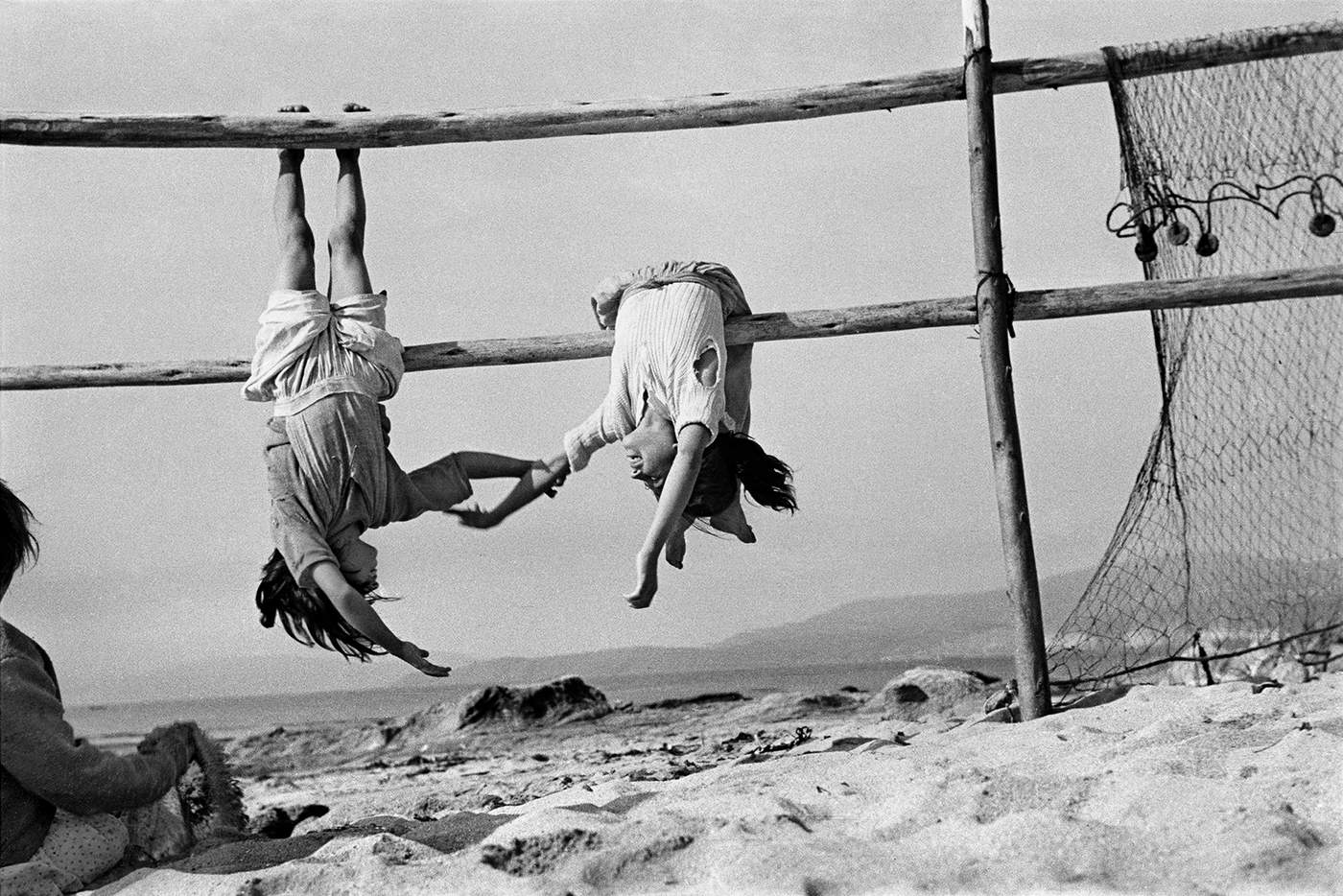 When esteemed Magnum photographer David Hurn asks you to swap prints – usually two – you know you take a good photograph. Since 1958, Hurn has been swapping images with other photographers.
The collection, some of which you can see here. comprises approximately 700 photographs by leading 20th and 21st century photographers such as Henri Cartier-Bresson, Eve Arnold, Sergio Larrain, Bill Brandt, Martine Franck, Bruce Davidson and Martin Parr, through to emerging photographers such as Bieke Depoorter, Clementine Schneidermann, and Newsha Tavakolian.
"I was at Trafalgar Square photographing pigeons, as people do, and I bumped into another photographer also taking pictures who turned out to be Sergio Larraín. In my opinion, he is one of the best photographers there's ever been…

"Sergio looked through my photographs and said, 'Look this is what you do best, ordinary life – you don't need to go into wars, you're not a politician or a world traveller. Your instinct is to observe and watch life as if falls i front of you'. It was very significant to me because he basically told me the sort of mundane pictures I was taking were really me. It was wonderful, because it gave one permission to do what one really wanted to do." – David Hurn
"I realised how much I enjoyed having his photos and the association they gave me with a real human being… As I myself got a bit established too, I realised I could expand my enjoyment of having these original works by people I admired by swapping pictures. I discovered they quite liked my work as well, and so it seemed a honorable thing to do the swap… the collection has very much an authorship to it – in other words, it's my choice, the sort of pictures I like." – David Hurn
"They're like my children, I began in a time before photo galleries or even colour supplements. It seemed the obvious thing, to try and collect great works, and I wish more young people did it. hey are photos I have been drawn to, in genres I like. That's all." – David Hurn
"I just don't understand why more people don't do it… if there's thirty of you on a photographic course and you're there for three years, if you each swap one print with each other a year which you really like, when you leave college you would have a set of a hundred pictures. Not only would you have this very nice set of pictures, but you would have a memory of the other people on the course as you looked at them. It just seems so positive and people don't do it. It's very strange." – David Hurn
In February 2017, David Hurn spoke with ffoton about his career.
All images with permission of National Museum of Wales in David Hurn's his native Cardiff. Via photolondon.org and magnumphotos.com.