Let's have a look through some vintage barbershop and hair salon guides and see how folks were sculpting their hair in decades past.  We'll start with the fellas…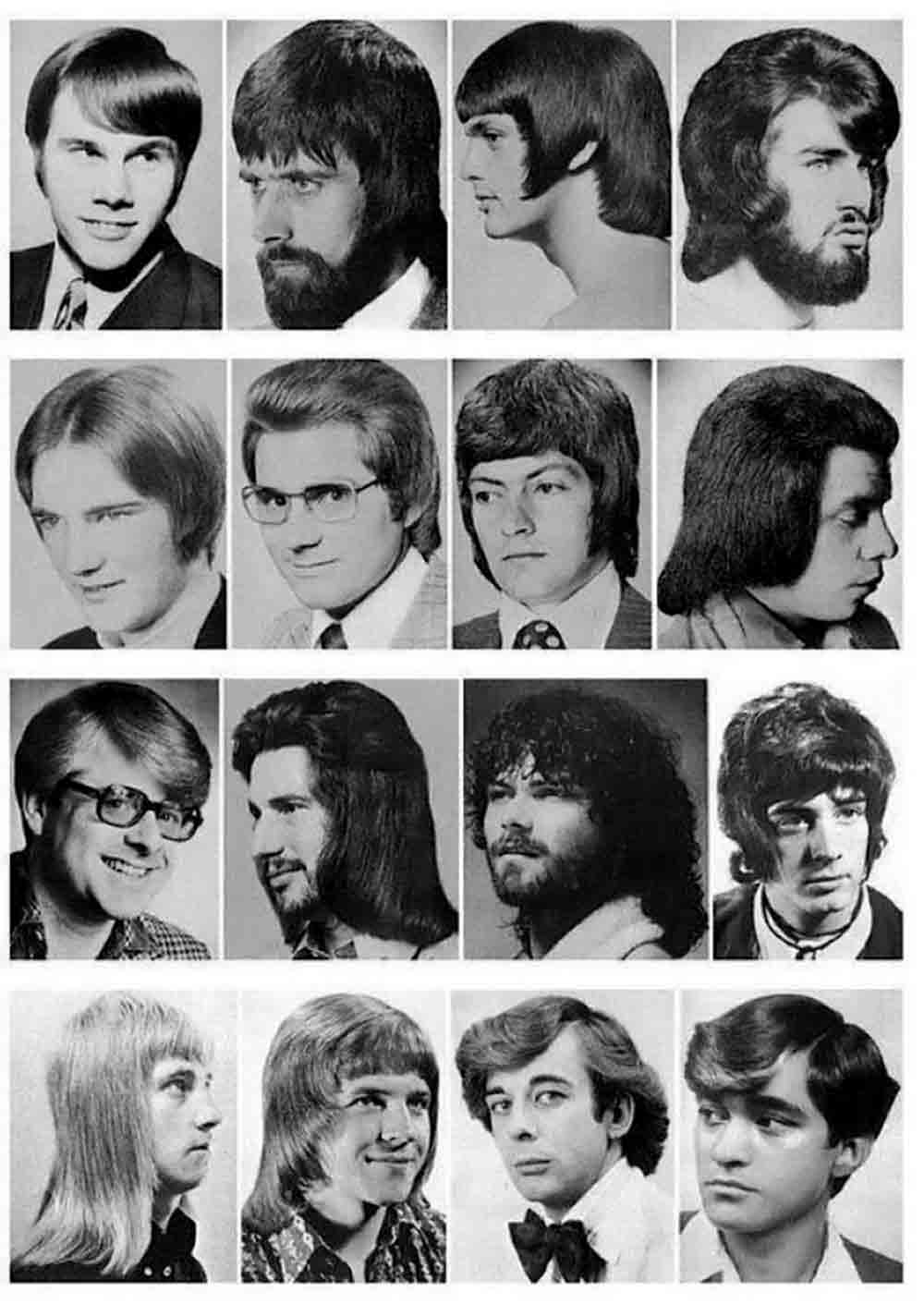 We can find a few early examples of the mullet in this 1970s barbershop guide.  A "proto mullet" if you will.  The guy in the third row, second from left, definitely wants more cowbell. Also, number 3 appears to be a Vulcan.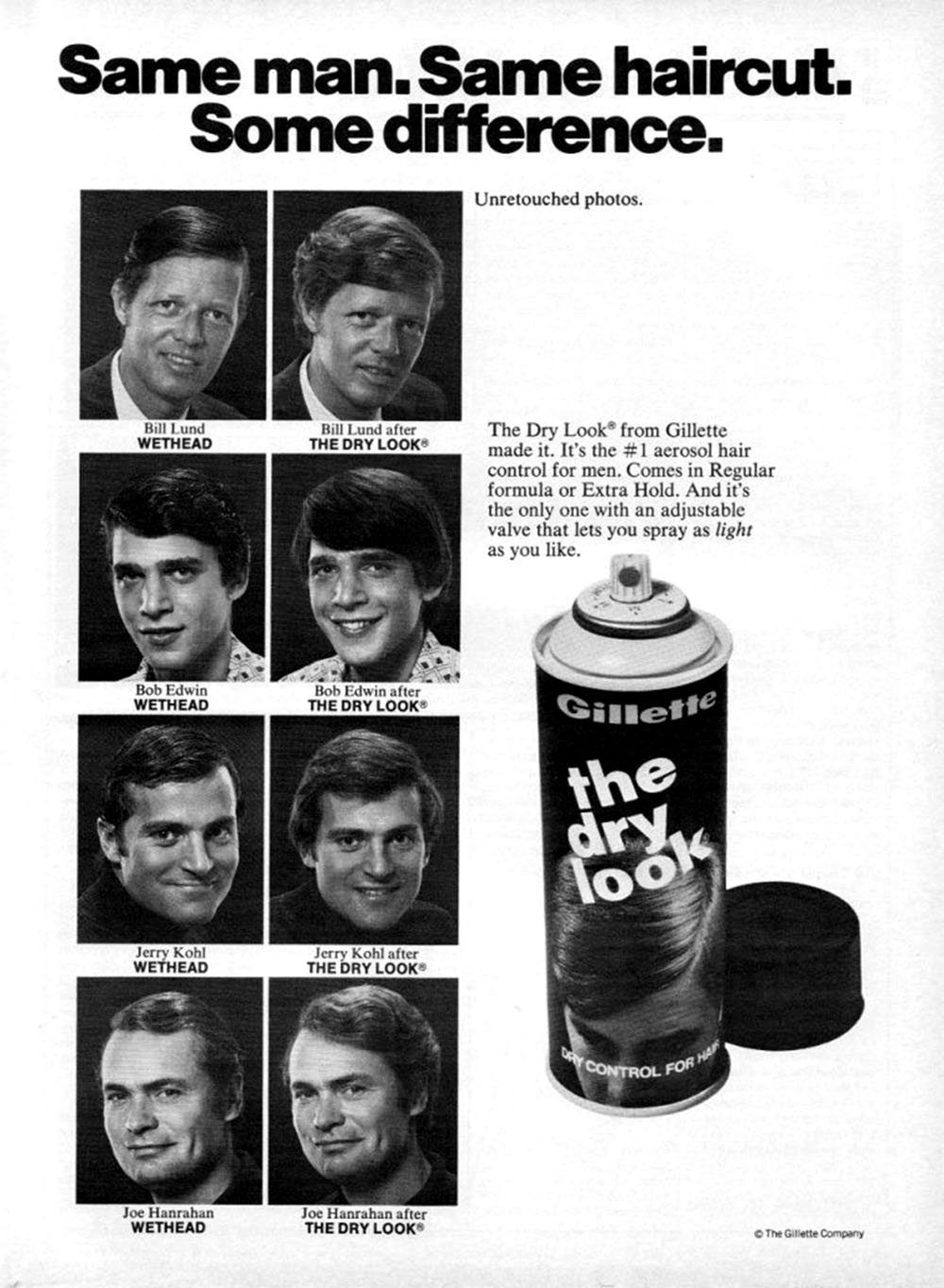 1973 – Am I crazy or does the "wethead" often look better than "the dry look" they're pushing?


THE WOMEN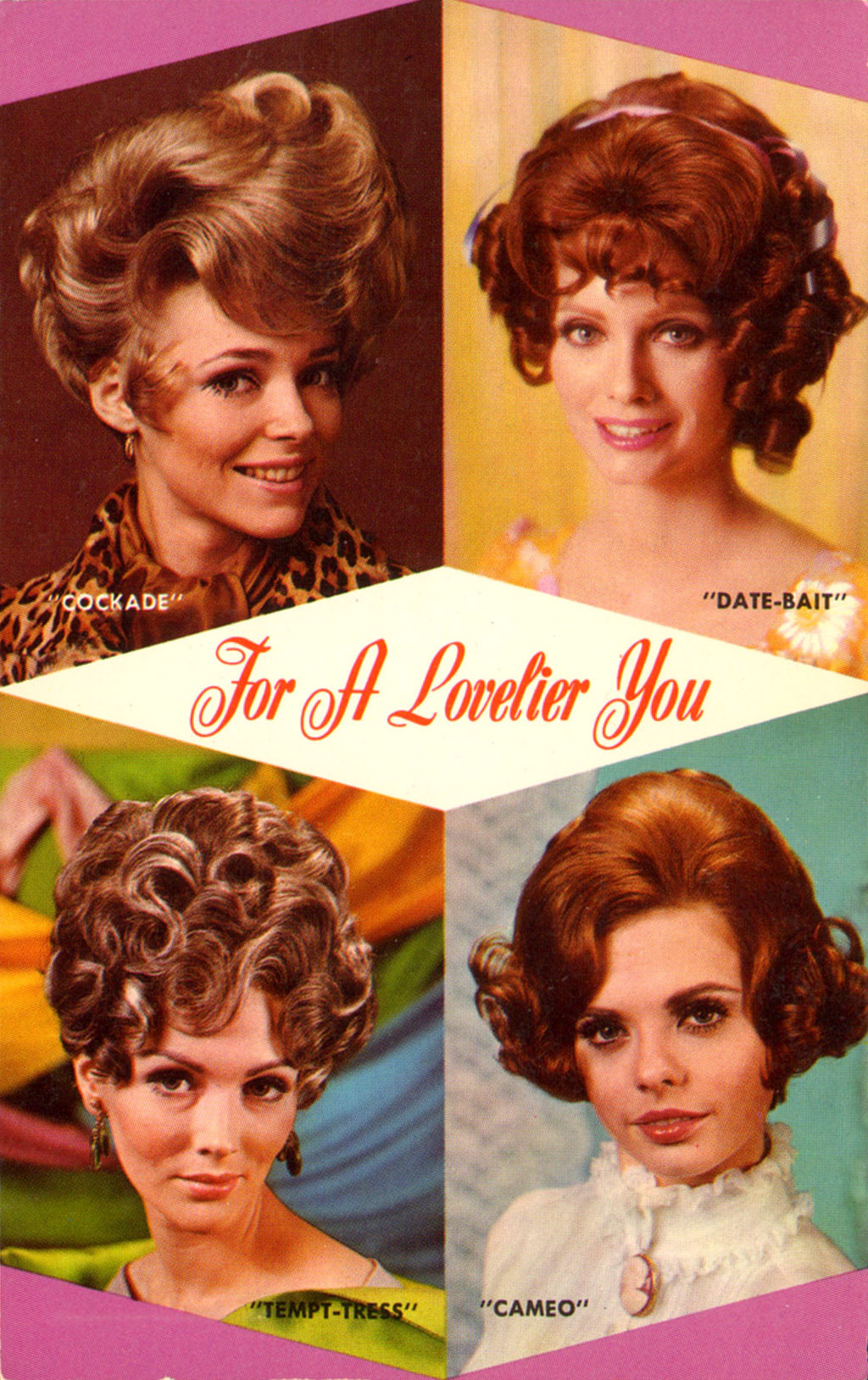 Cockade (!), Date-Bait, Temp-Tress, or Cameo.  Take your pick.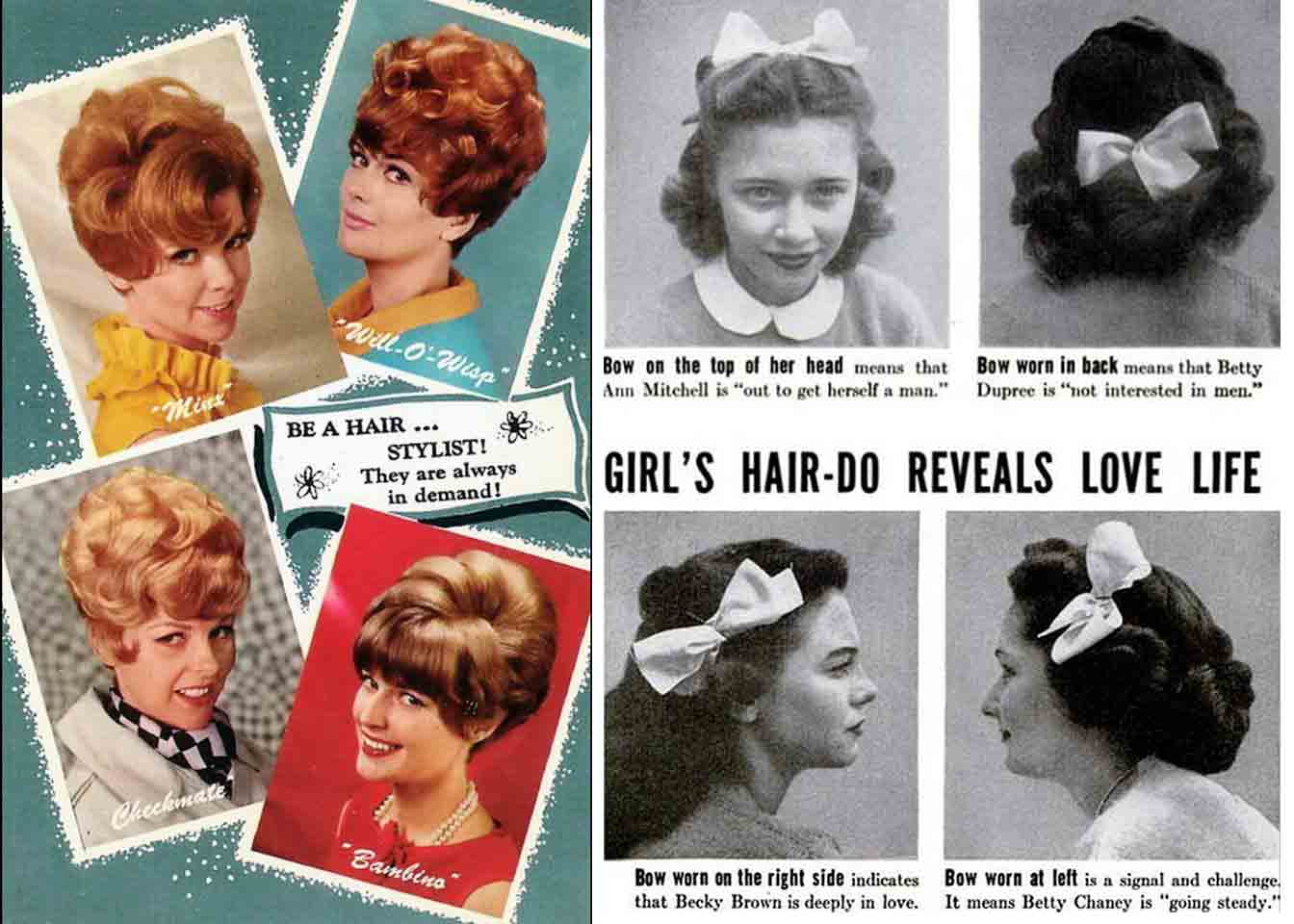 (L) So, what's it going to be –the Bambino, the Will-O'-Wisp?  Not exactly a variety as all are so-called "hair hoppers".  (R) So, I'll have three bows on the top of my head, please.
1968 Hair Style Options from Australian Women's Weekly…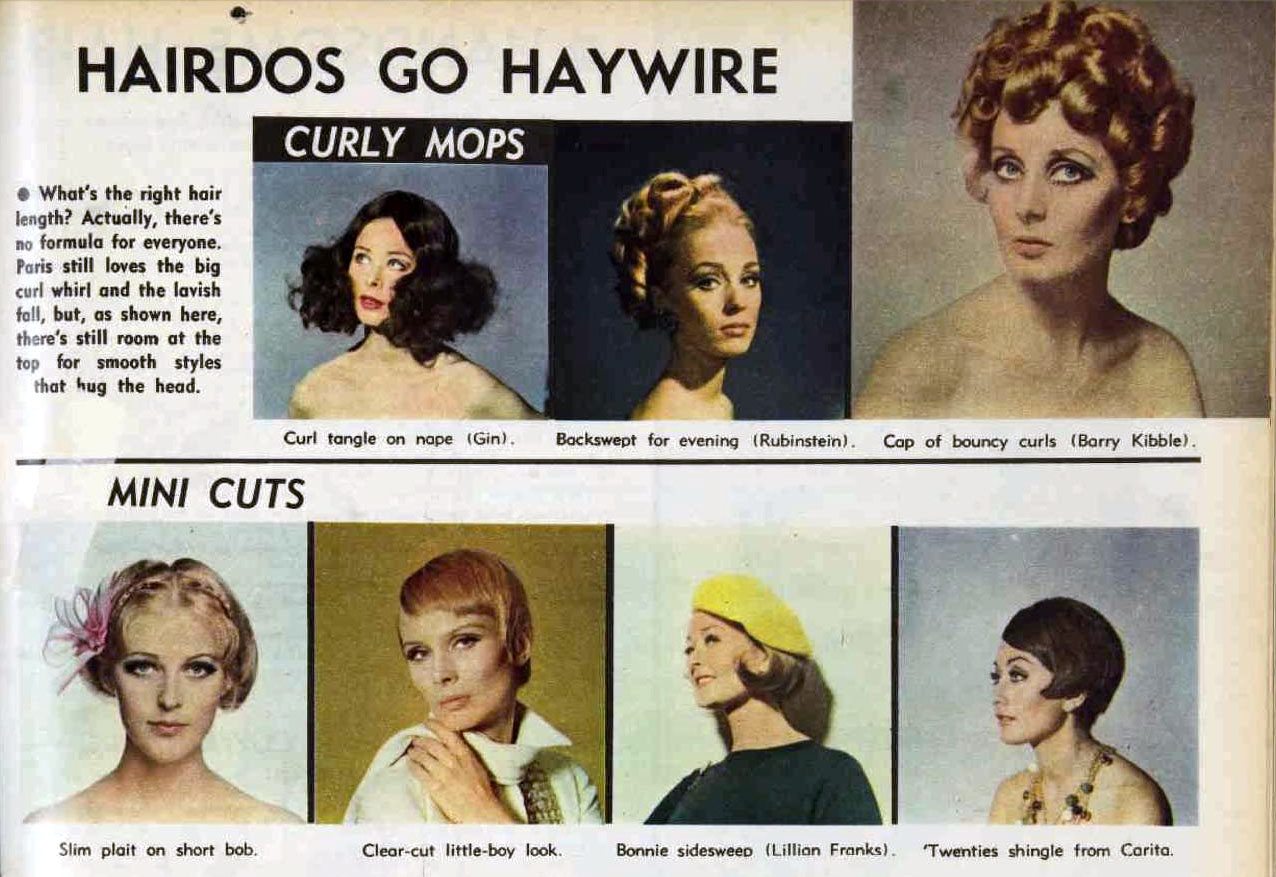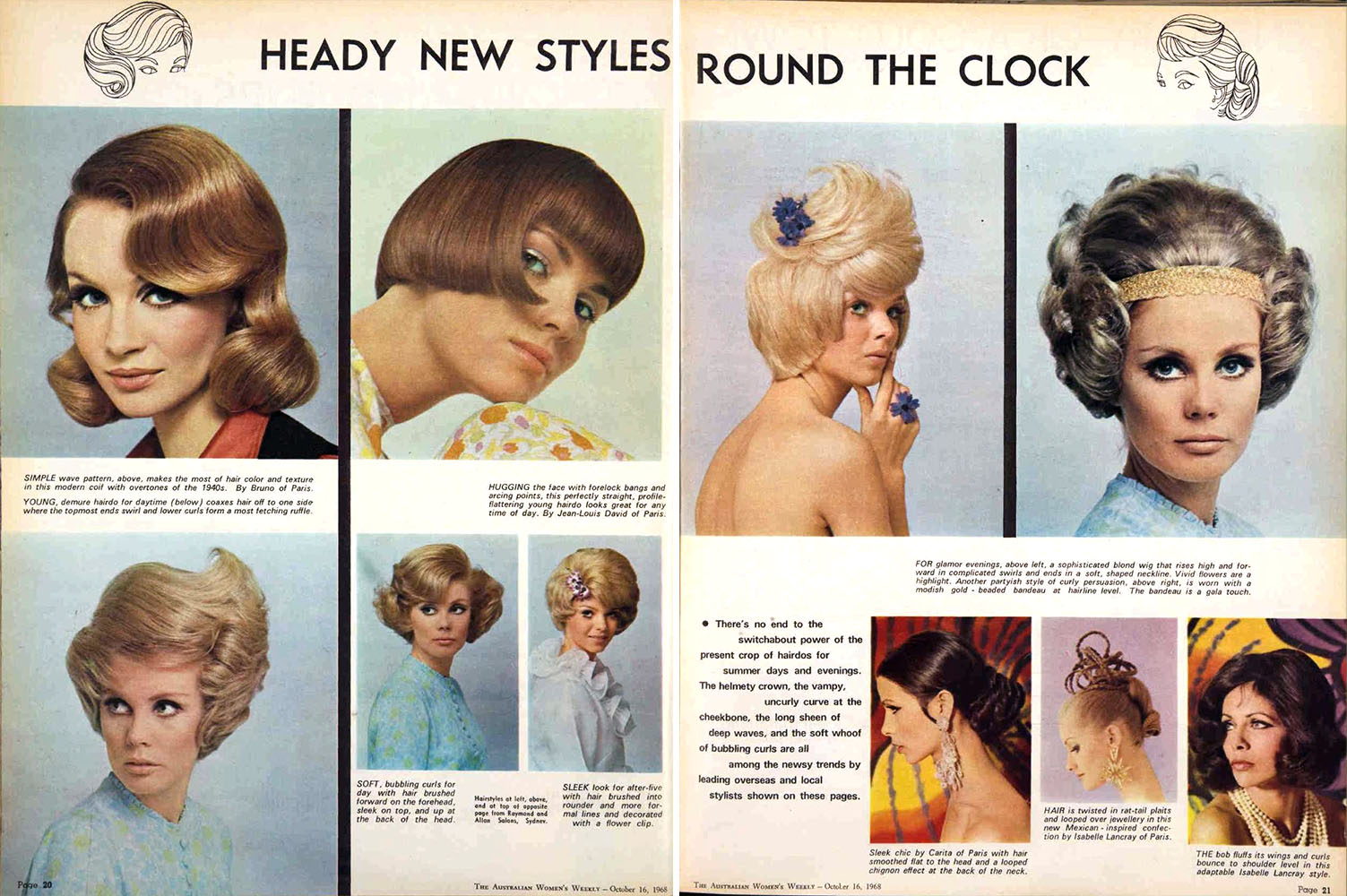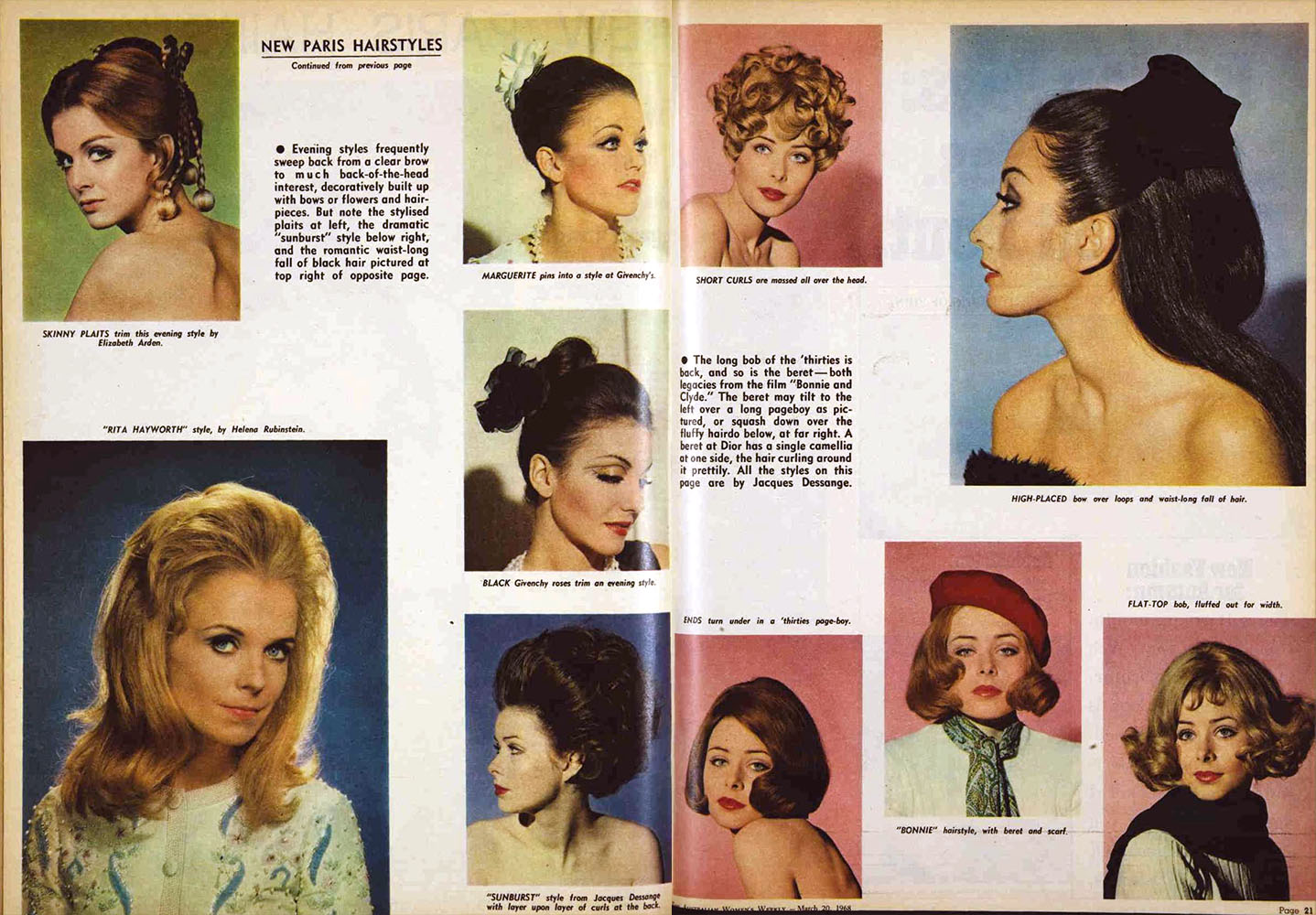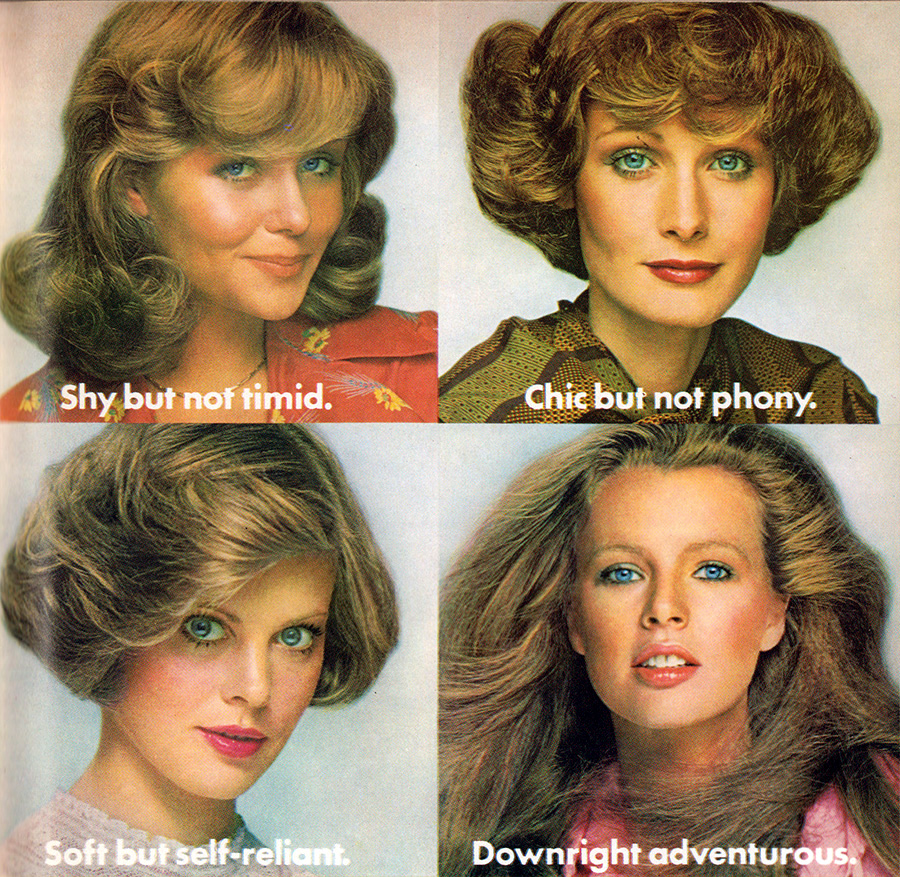 1974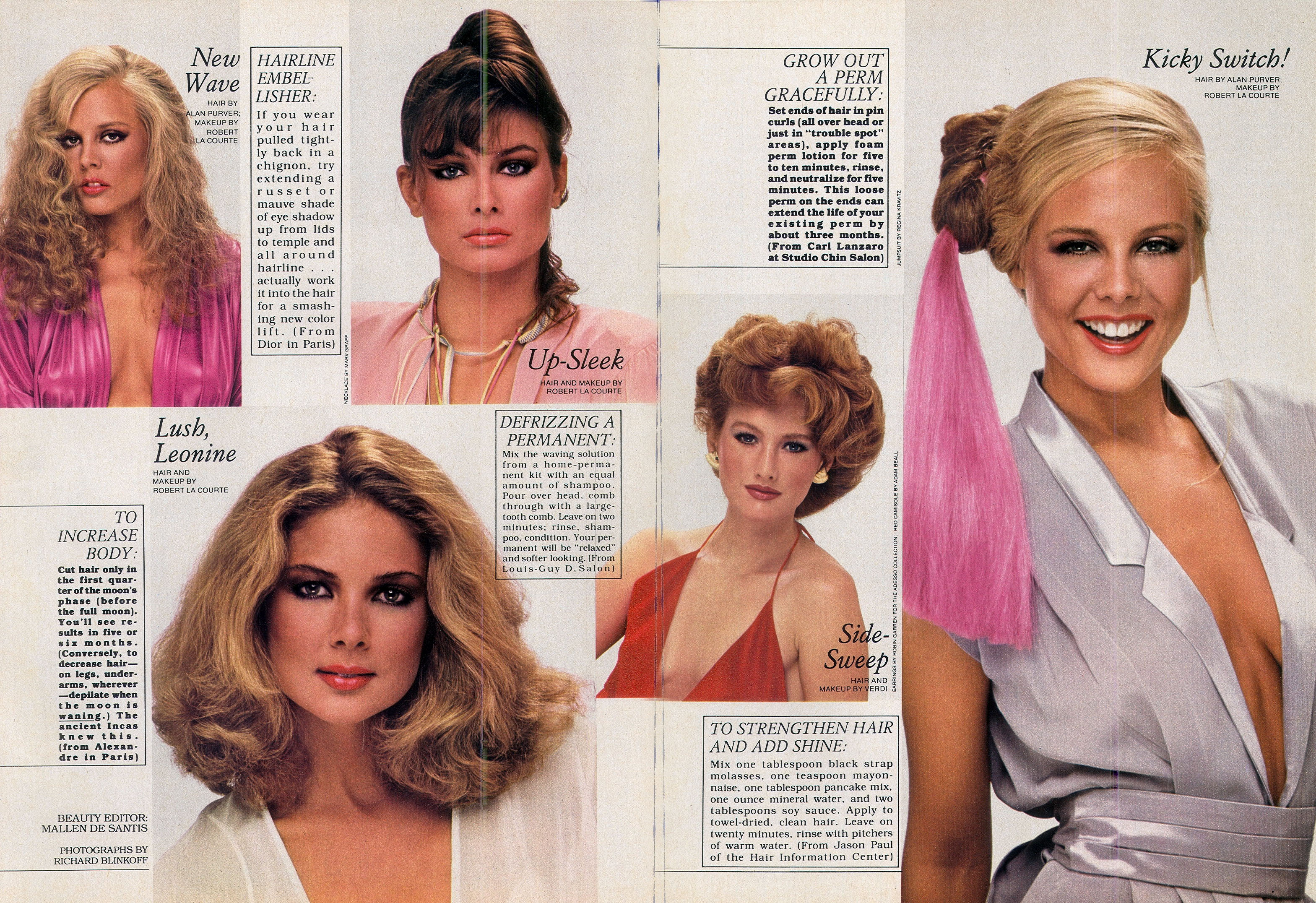 1980 Cosmopolitan magazine. Are you a Lush Leonine or a Kicky Switch kind of girl?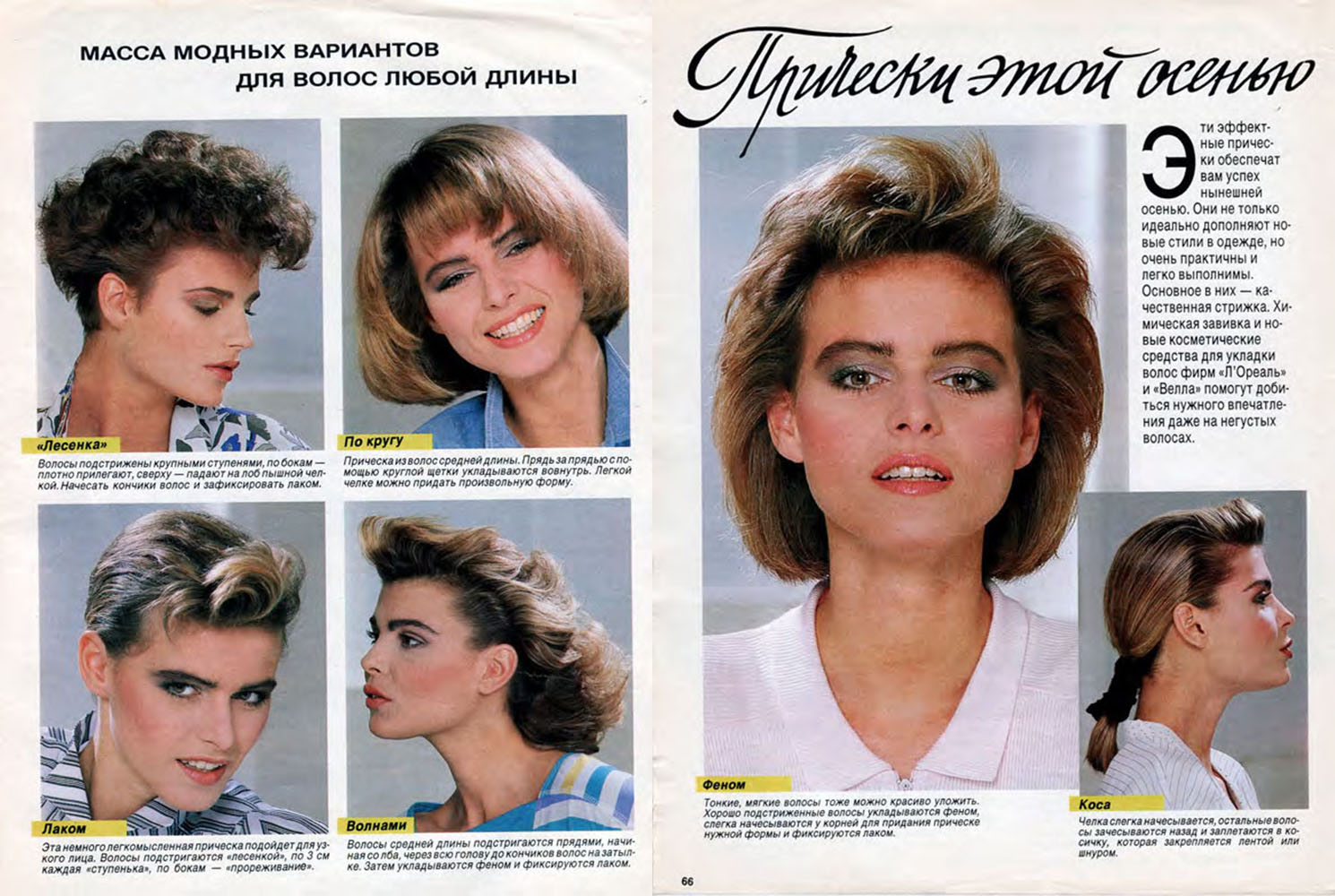 Soviet hair style guide from 1987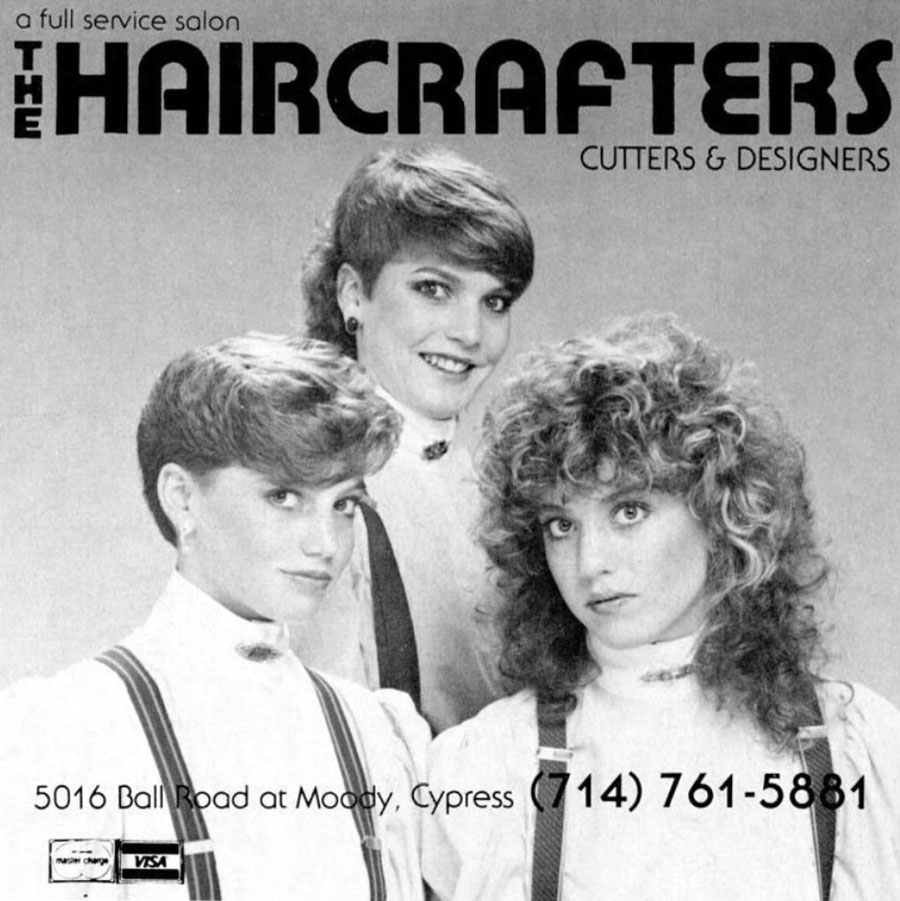 Orange Coast Magazine 1984 – Featuring our newest style "Possessive Crazy-Eyed Psycho Girlfriend" modeled by the girl in back (probably clutching a knife).