CHELSEA have played at Stamford Bridge ever since 1905, the year after  "Mr H A (Gus) Mears and his brother, Mr J T Mears, obtained the deeds, having previously acquired additional land (formerly a large market garden) with the aim of establishing a football team there on the now 12.5 acre site".
Right, you're in goal. 'Fatty'.
Before the football club moved in, The Bridge had ever since its birth on April 28 1877 been the home of the London Athletic Club.
The Bridge continued to stage athletics events for years.
Archibald Leitch's ground has one stand, a 120 yard long stand on the East side which could hold 5000 spectators. The rest was open. After the 100,000 capacity Crystal Palace ground, it was the second largest stadium in London.
Initially the stadium was offered to Fulham FC to play there, they turned down the chance and so instead a new side, Chelsea Football Club, was born in 1905 and moved into the new Stamford Bridge stadium.
The Brigde became an international venue.
It was good backdrop for the toffs.
It was fun for all the family.
The way in.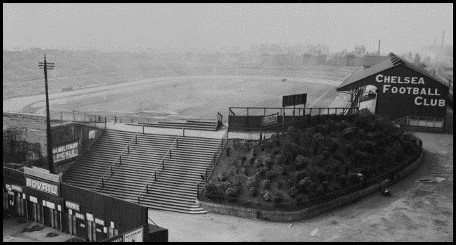 After the war, there was hunger for football.
Inside the tactics room.
That hunger waned.
But The Bridge remained a venue of choice for England.
Try and get on the pitch today. Dare you.
When you were stood on the huge earth bank, when it rained, you got wet.
That track kept the action at a distance.
Good pitch?
Plans were afoot. The ground was no longer fit for purpose.
It would be magnificent.
Were the changing rooms that bad?
Good facilities?
Building began.
Behold!
And yet the other sides were open to the elements – some challenging ones.
The Shed end remained in situ.
Before Henry and the banking crowd moved in, it was rough in there.
The place was a mess.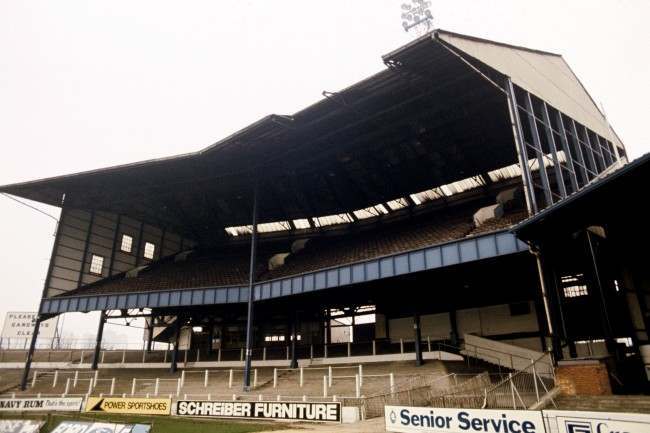 There was fisticuffs.
Anything was better than the football.
The fans were caged.
It got better. It had to.
In 1997, the once fearsome Shed looked like any other number of stands. It was now all seater.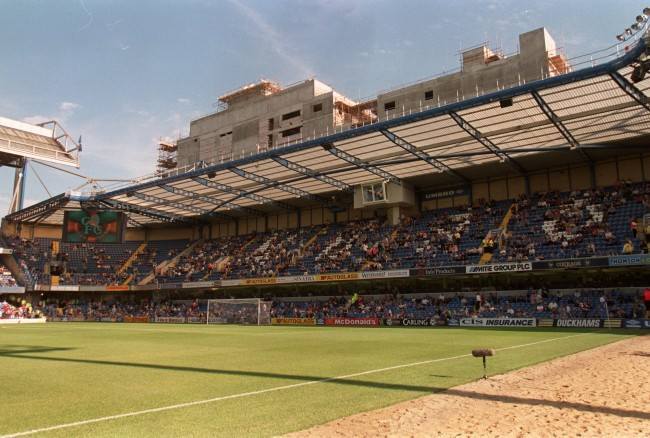 Money was spent on making a 'Village'.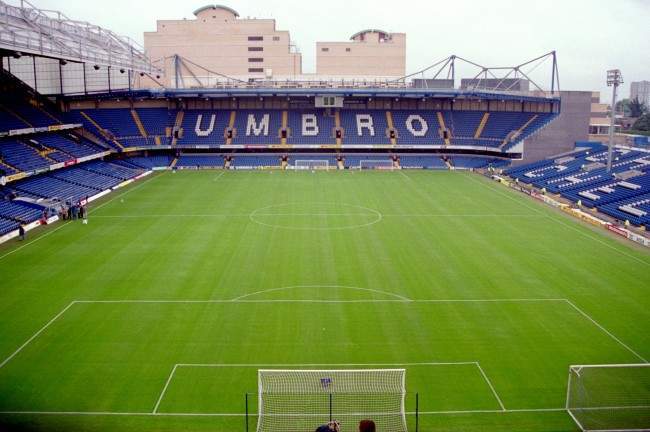 And then it went family friendly again.
And then the really big money arrived.