In 1949 Russian cinematographer and photographer Vladislav Mikosha (1909-2004) spent a day with fishermen looking for beluga sturgeon laden with black caviar roe in the Caspian Sea.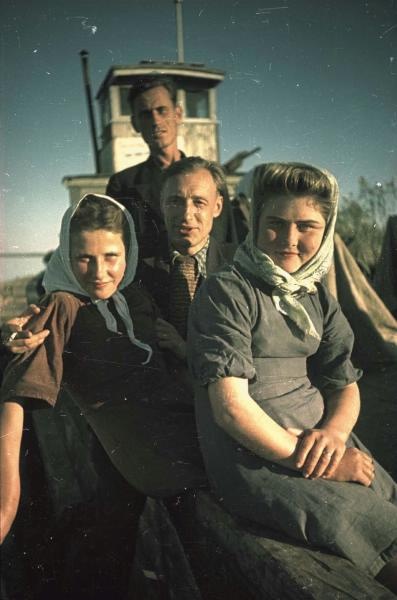 Considered a pioneer of the Soviet color photography, Mikosha was blooded in the Second World War. He filmed the bombing of Sebastopol and Odessa. Mikoska was horrified by what he witnessed. "The war in no way resembles tales of it," he wrote.
In late 1942, Mikosha and three others were attached to the Navy to film a convoy bringing munitions from the UK to the USSR. But heavy mining stopped the plan. The cameramen were ordered to return home – via the United States.
He returned home with stories. In 1943, Mikosha met Ingrid Bergman on the set of For Whom the Bell Tolls. He danced with Hedy Lamarr, who gave him a ring Mikosha never removed from his finger. He met Charlie Chaplin at his studio, where the four comrades watched The Circus and showed the star their war documentary Heroes of the Black Sea.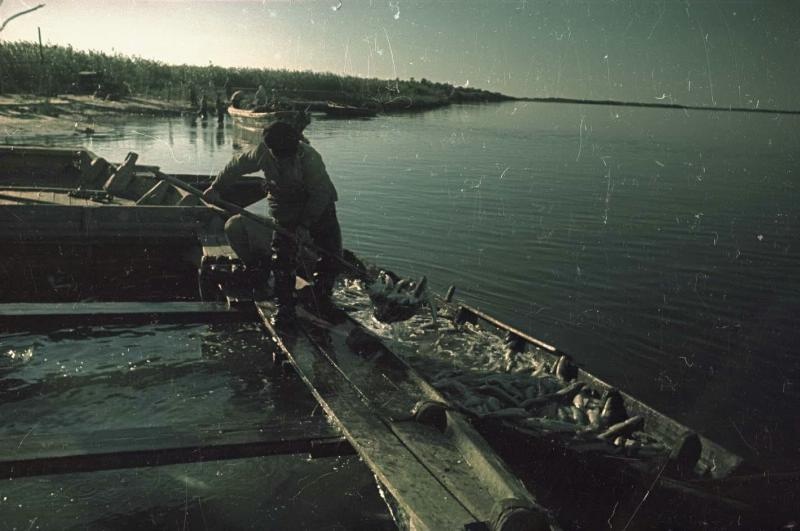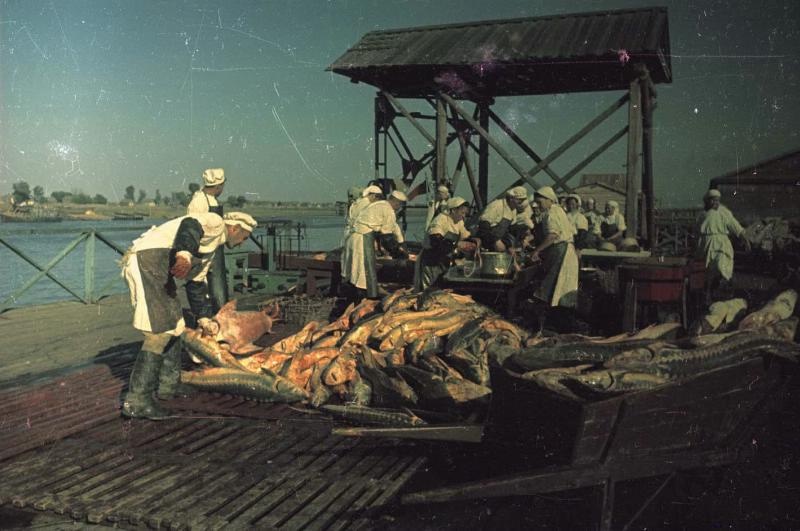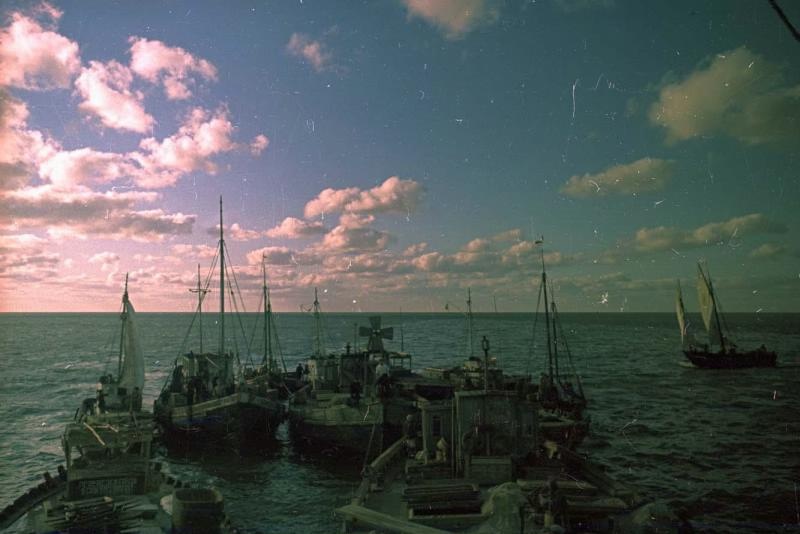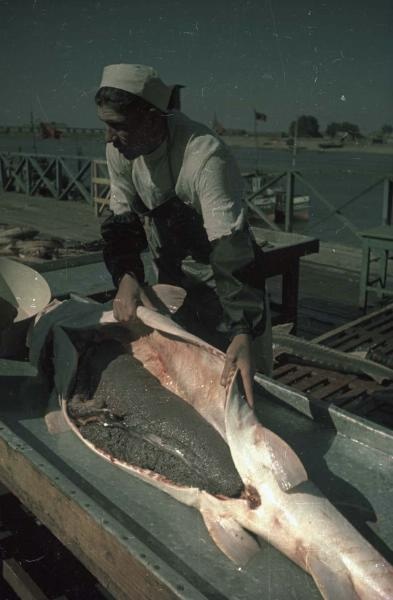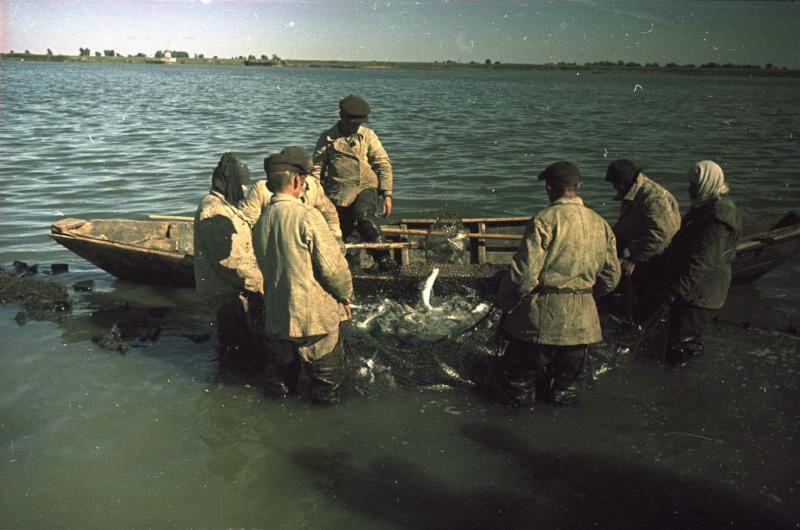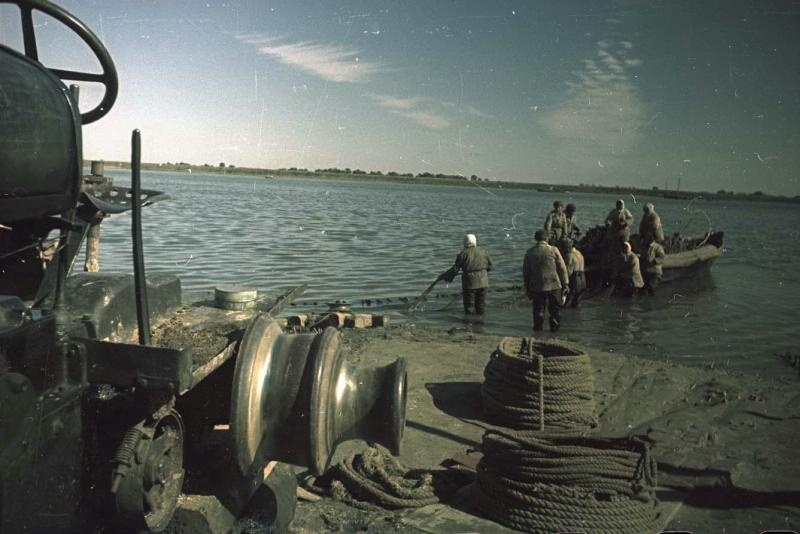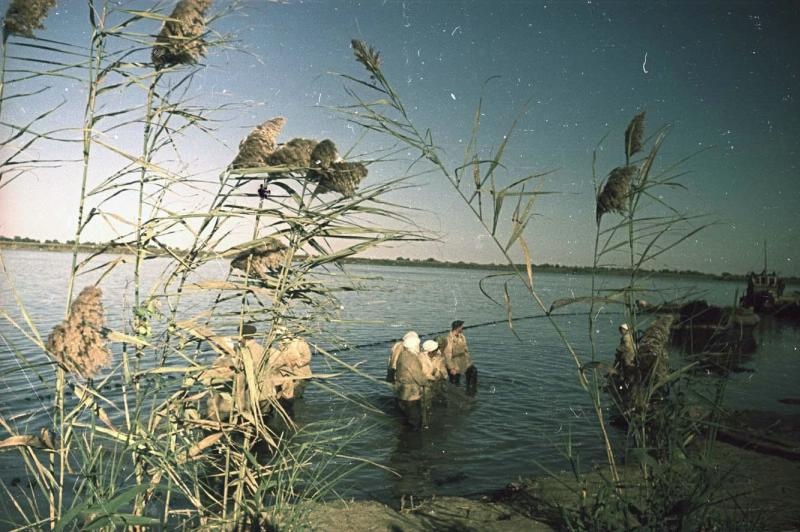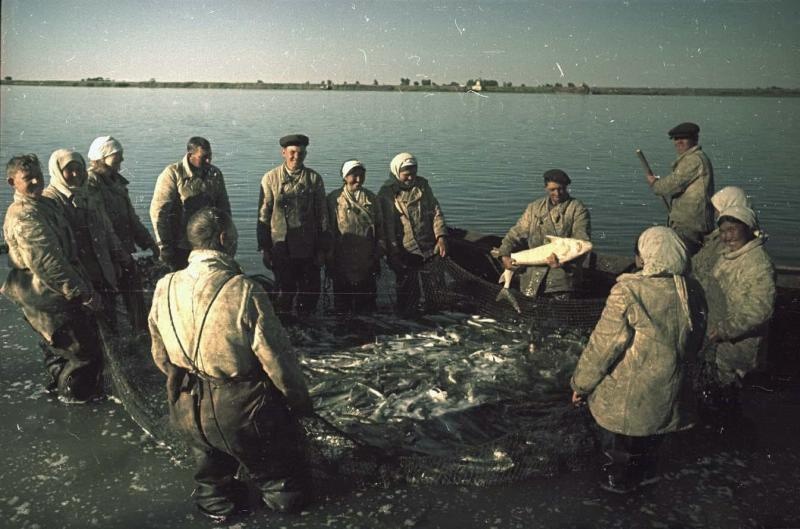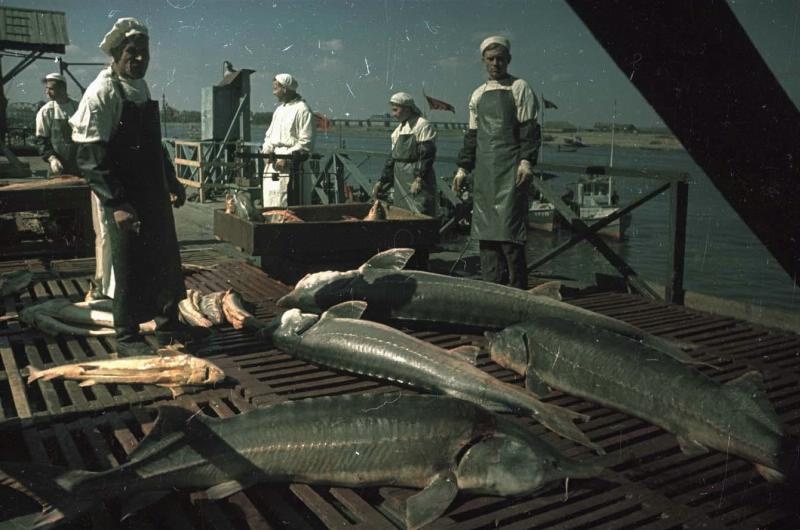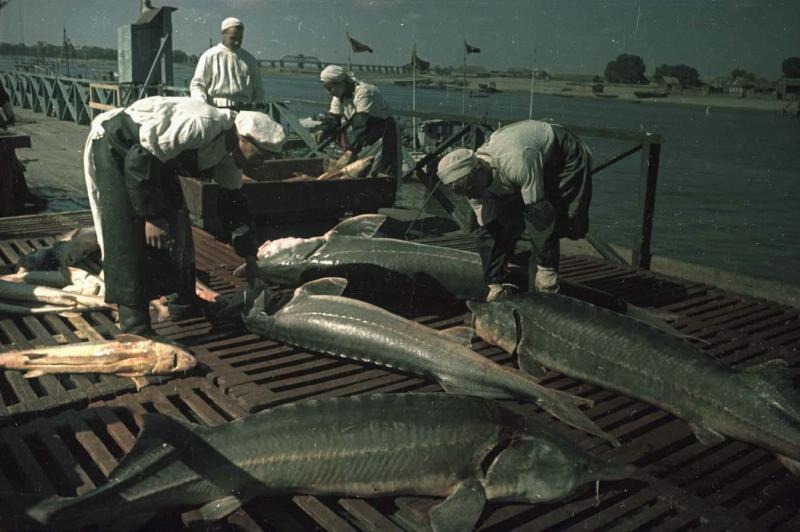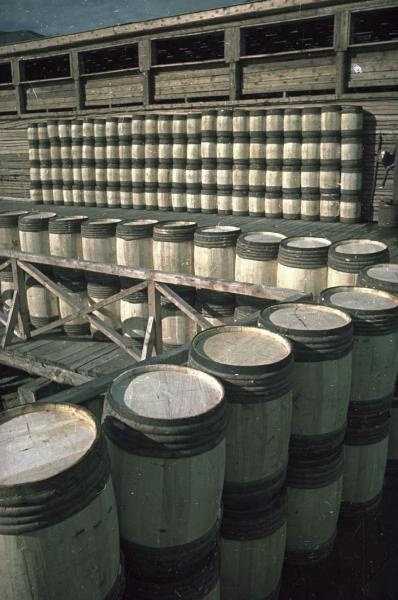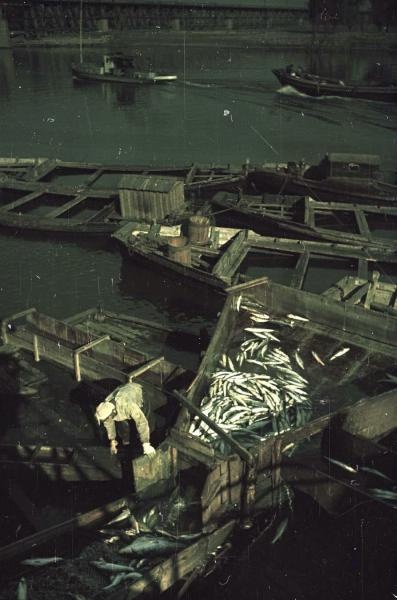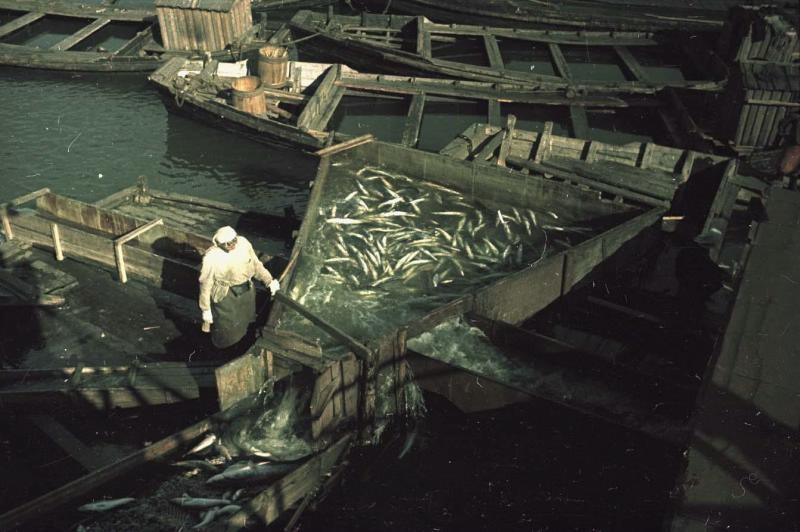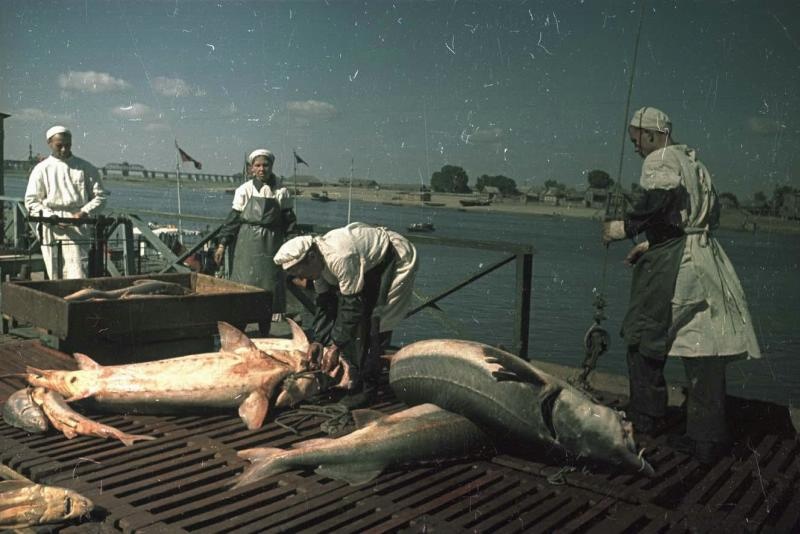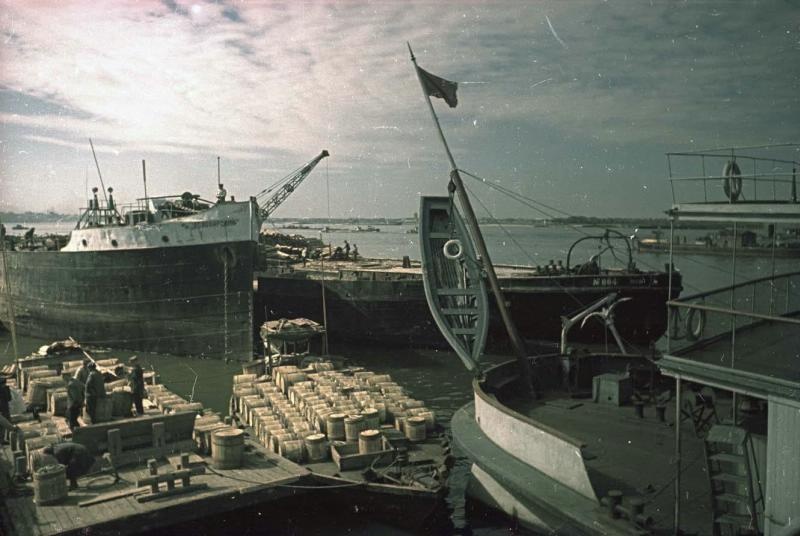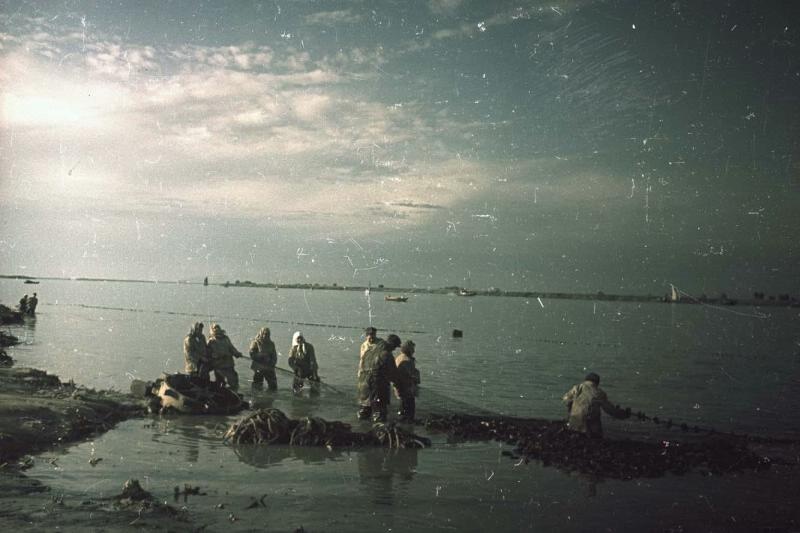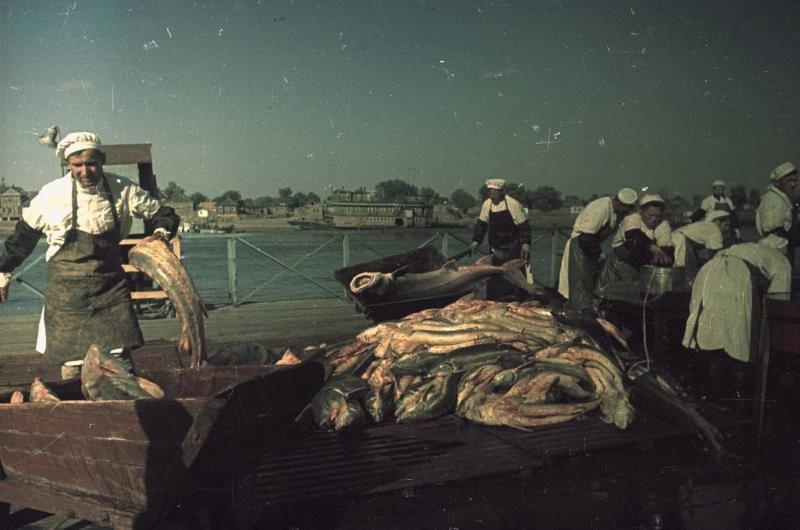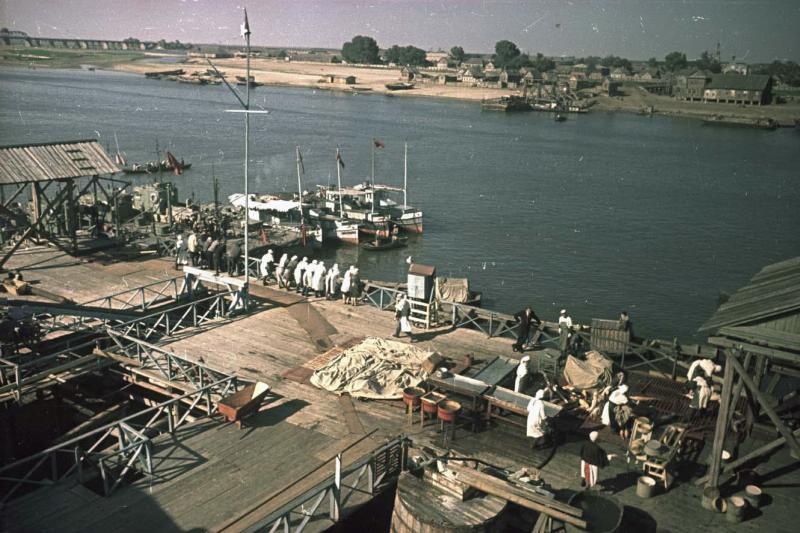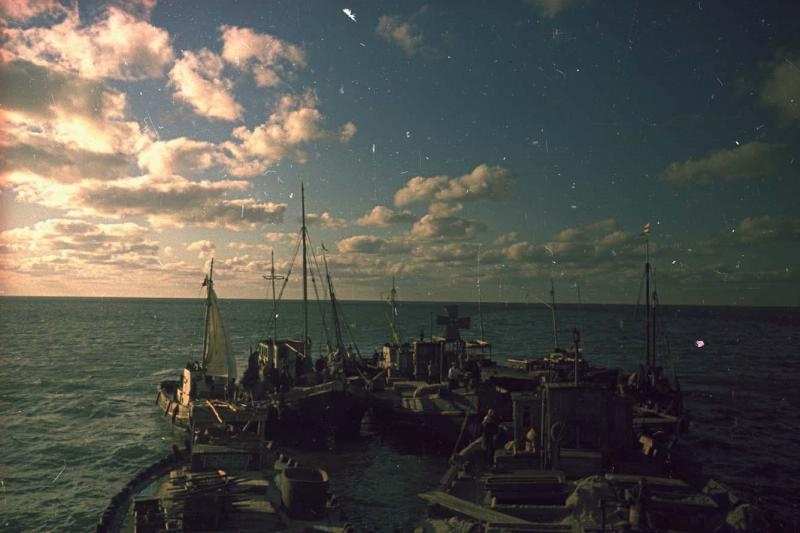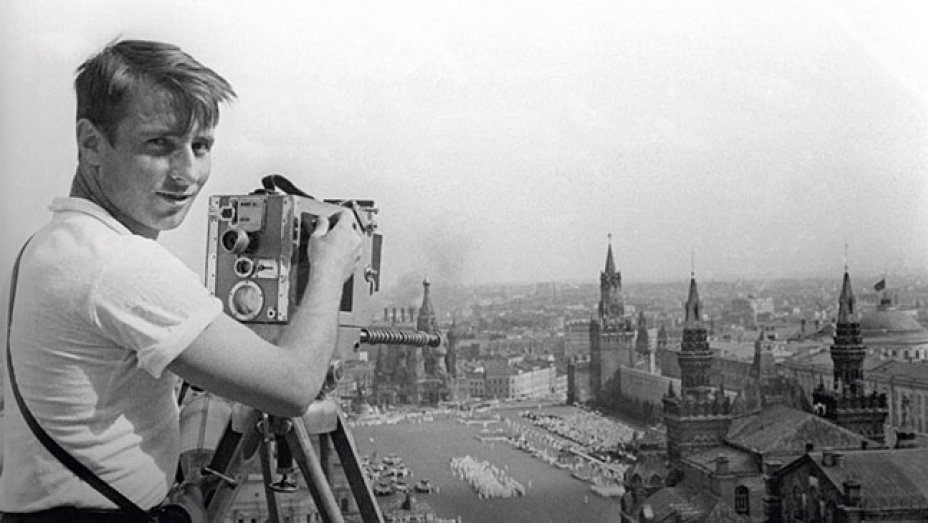 Via Natalia Gorlenko @ Russian Photo