Cats at War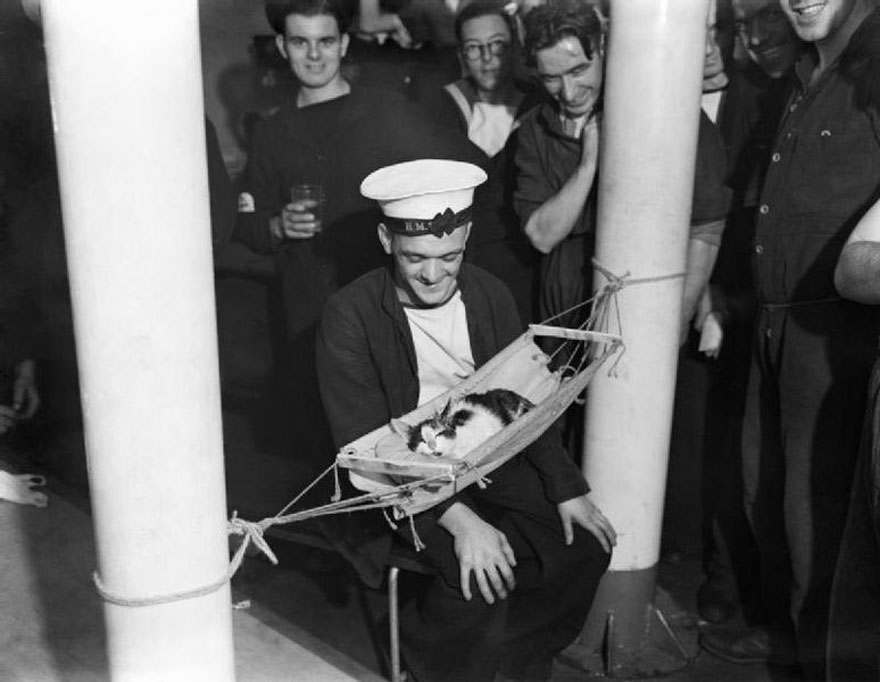 With war anniversaries coming thick and fast, a news story about Winston Churchill's cats reminds us that cats, like Churchill himself have a long and distinguished association with the armed forces.
Here he meets ship's cat Blackie, aboard HMS Prince of Wales in 1941. (Blackie was renamed Churchill afterwards.)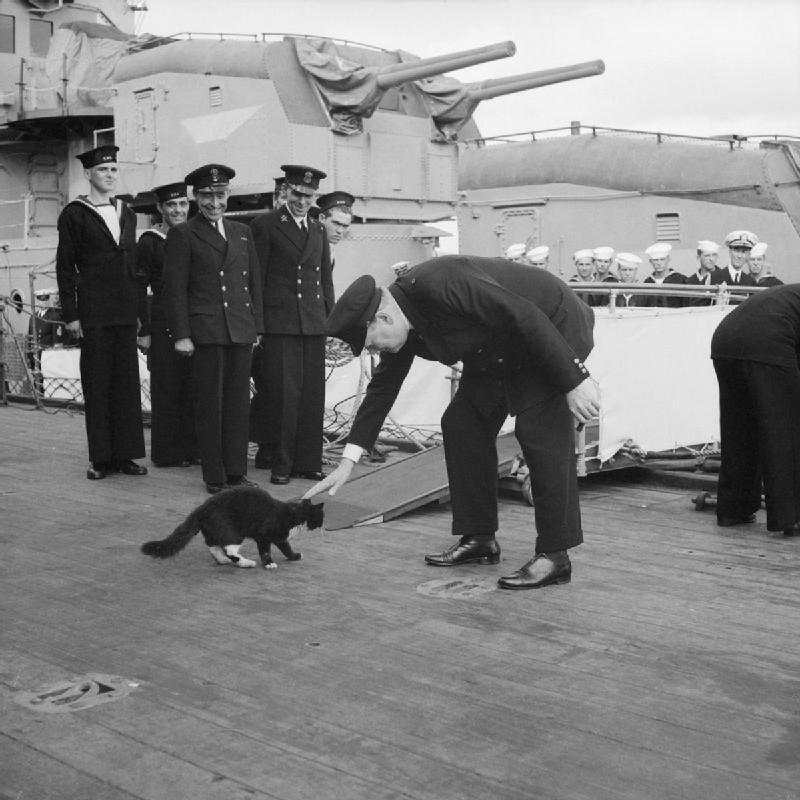 Churchill's love of cats is legendary, and he died with his beloved ginger cat Jock on his bed. His dying wish was that there should always be a ginger cat called Jock at his home, Chartwell. The current incumbent – Jock VI, a rescue cat from Croydon – has just been banned from certain parts of the house because of the damage he has done with his claws.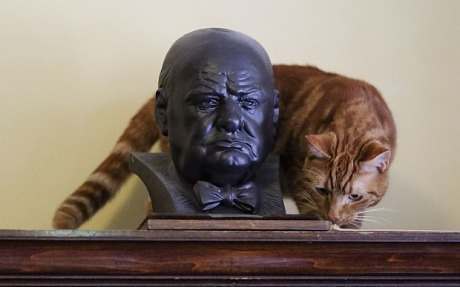 This is in stark contrast to the 'access all areas' attitudes to cats in the military, where they have had the run of ships, and privileged accommodation in officers' quarters on land.
One way or another, cats have been involved in war since time immemorial. One of the first celebrities of the modern era was Sevastopol Tom repeatedly led soldiers to hidden food supplies during the siege of the city – for which he was hailed as a hero, and allowed to eat and sleep in the officers' quarters.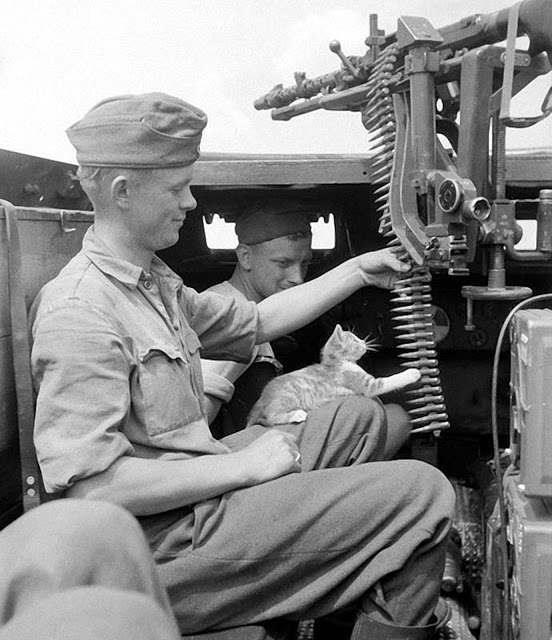 Not so quiet on the Eastern Front with the German infantry.
Oscar, AKA Unsinkable Sam, was a mascot on the German battleship Bismarck, but legend has it that when it sank in 1941 he was seen among the wreckage and taken aboard HMS Cossack. When this ship sank, he was transferred to the aircraft carrier Ark Royal. When Ark Royal was torpedoed he was rescued once again – and sent to a home for sailors to see out his days.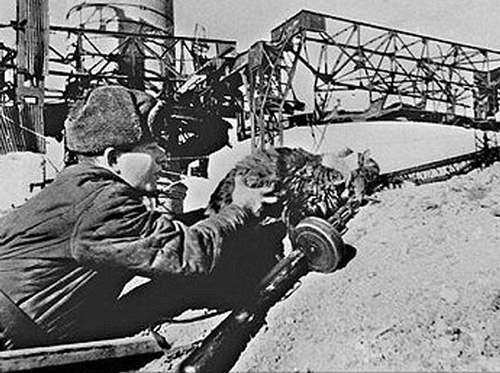 Mourka took messages to Soviet scouts during the epic Battle of Stalingrad.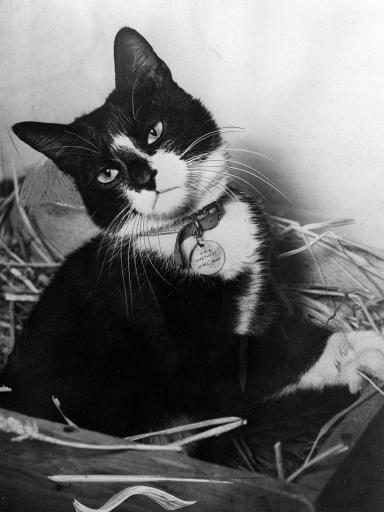 Simon of the Amethyst is the most famous ship's cat of all, and the only cat to be awarded the Dickin Medal – the 'animal VC'. Sadly, having survived injury and burns from enemy fire and shrapnel, he succumbed to illness back in Blighty and died before the medal ceremony. Time magazine carried a fulsome obituary.
And finally, Luftwaffe commander-in-chief Hermann Goering was never going to settle for a ginger tom. Here he is with his pet lion Mucki.