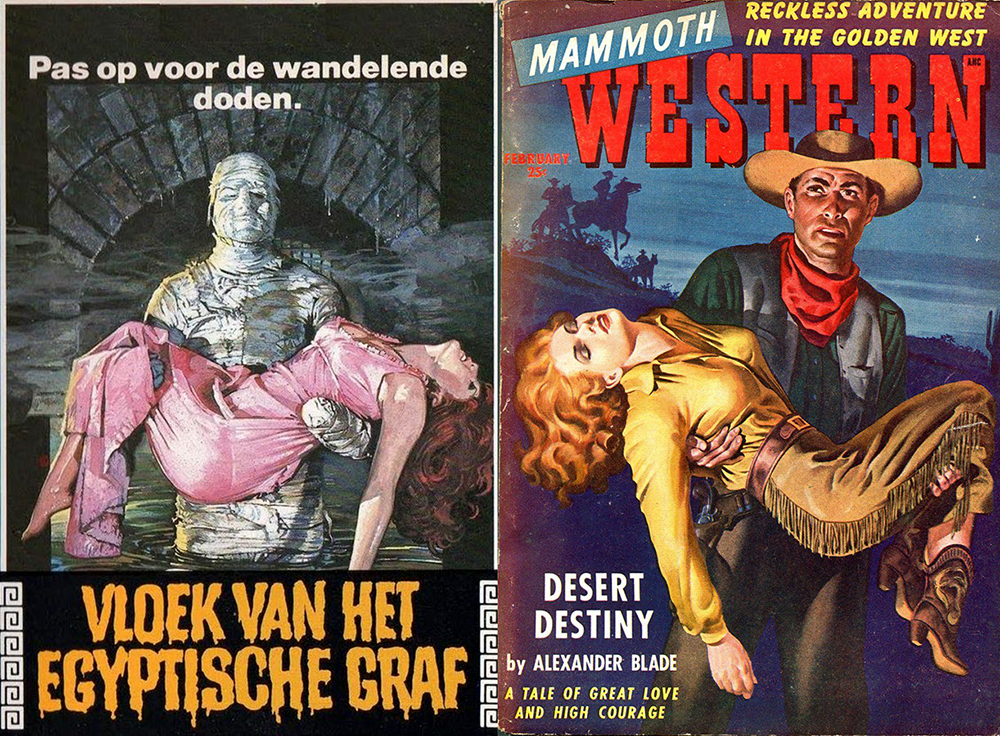 You know the image: A helpless lady is carried in the arms of a monster, robot, cowboy, etc.  The number of times this image has been repeated in pop art is simply beyond belief.  Let's look at 40 examples – the tip of the iceberg – and take note of how they are often strikingly similar.
3-4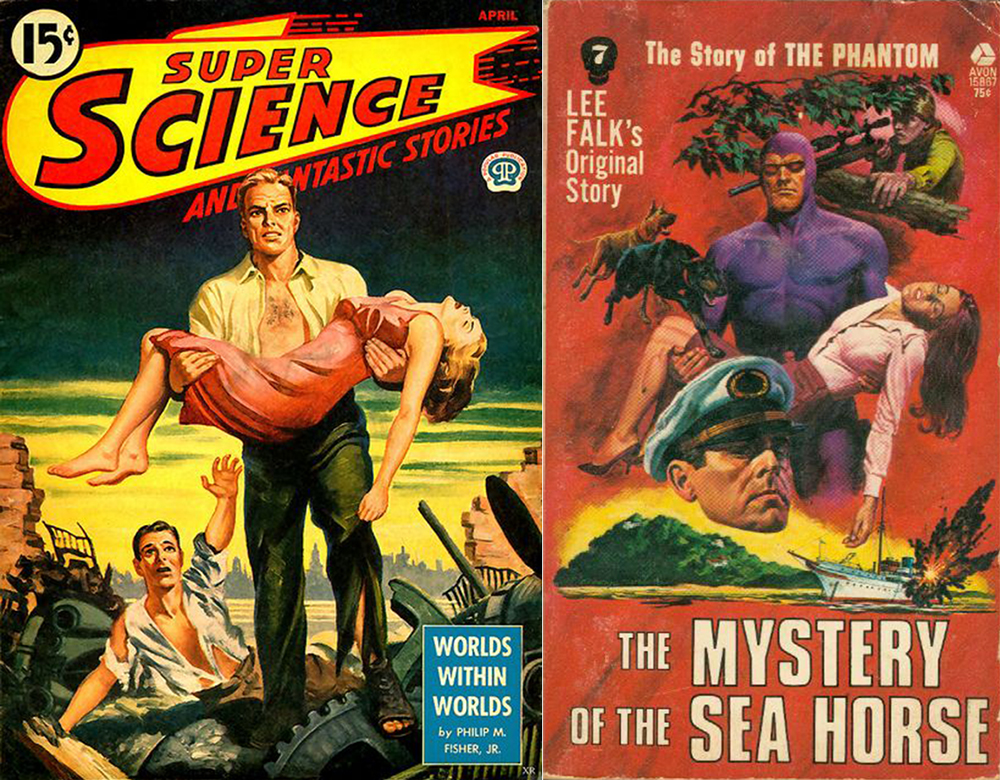 What's the reason for its prevalence on so many book covers, pulp illustrations and movie posters?  I suppose the explanation is very simple: the story of the damsel in distress is a common one, and makes for compelling art.  Any armchair sociologists out there have a better theory?
5-6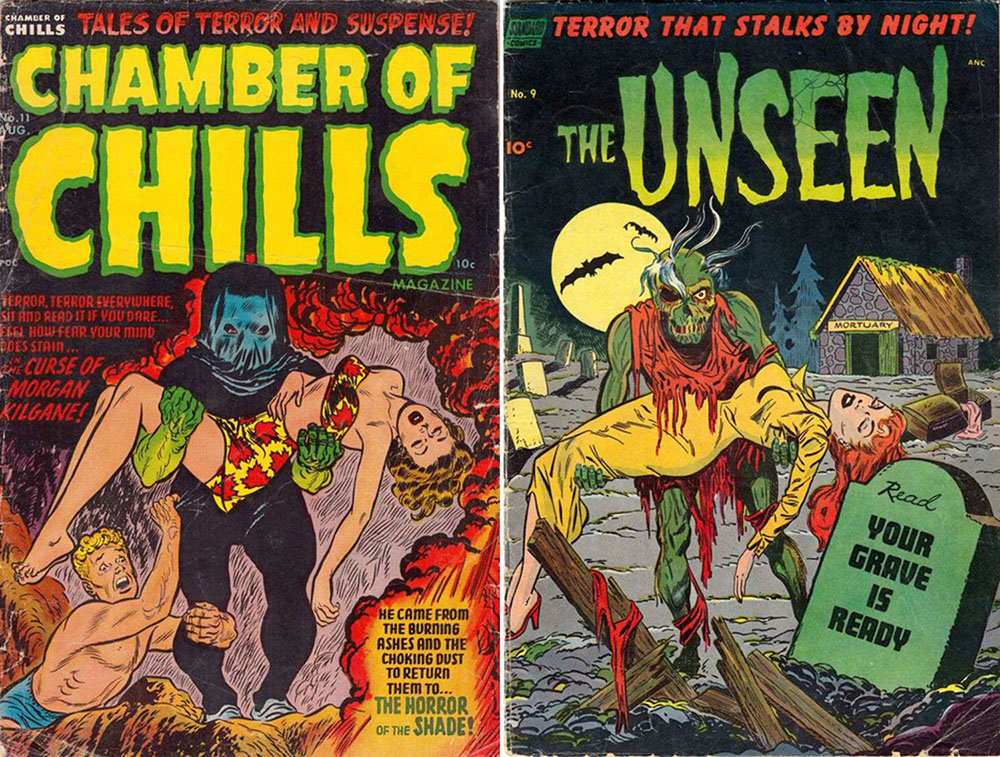 The image is most often found in horror art (via comic books and movie posters).
7-8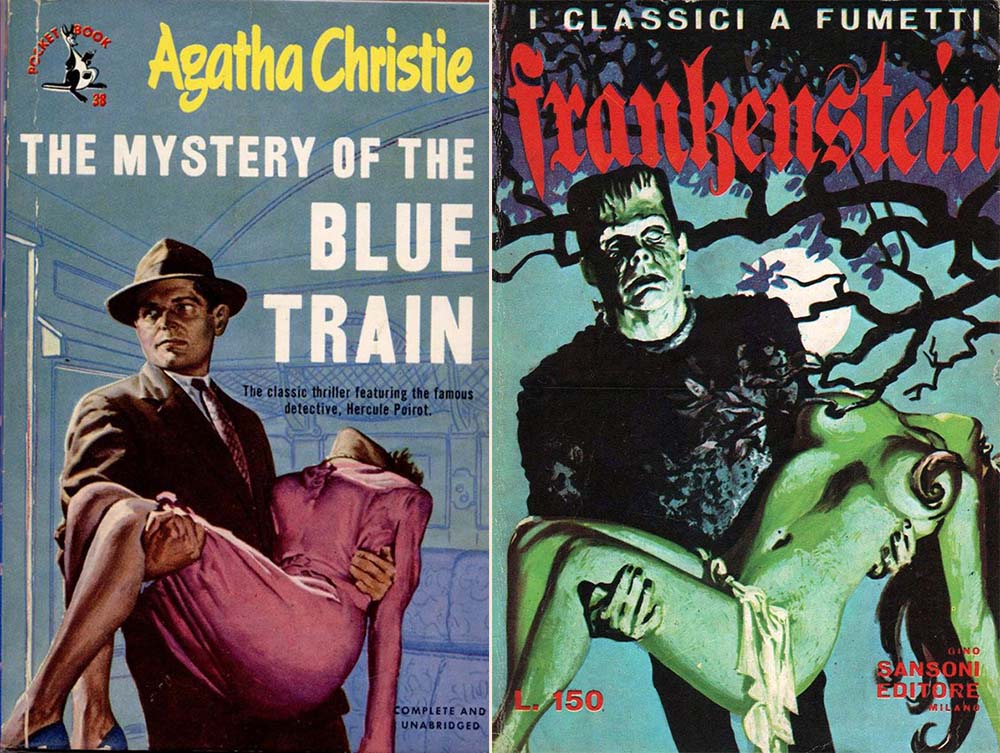 It's just fascinating to me – not only the prevalence, but the extreme similarities.
9-10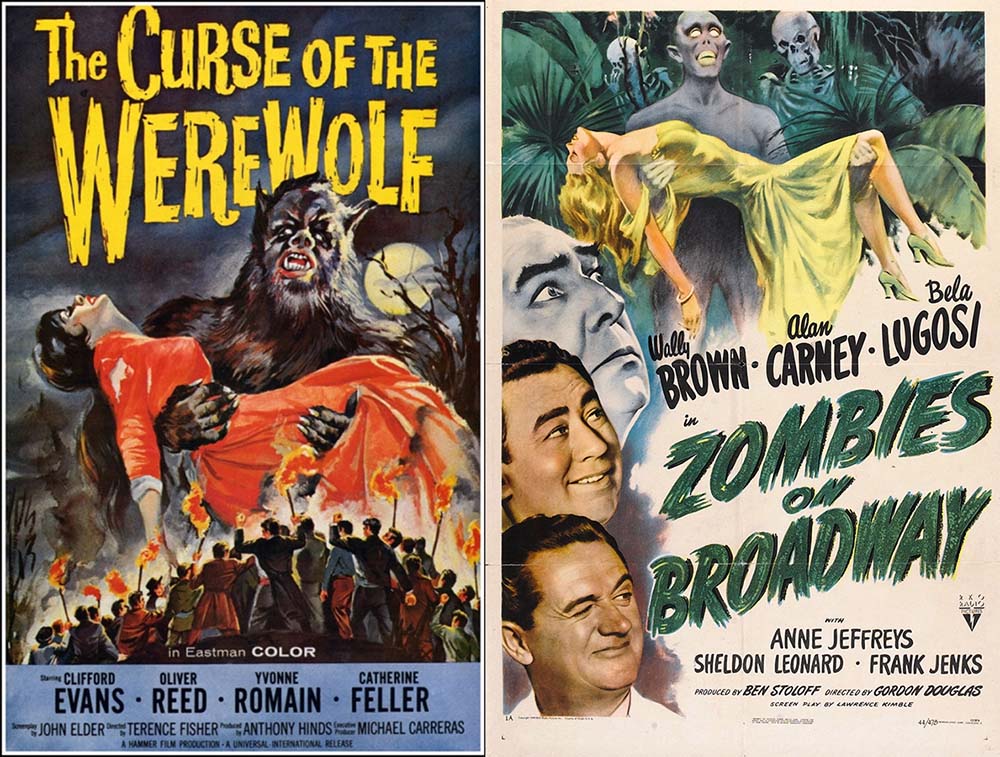 11-12
Note that I've brought this topic up before (see The Creature Wants Our Women! The Strange Libidos of Vintage Movie Monsters) but this theme is so unbelievably prevalent in our pop culture past, that I thought it deserved a more comprehensive look.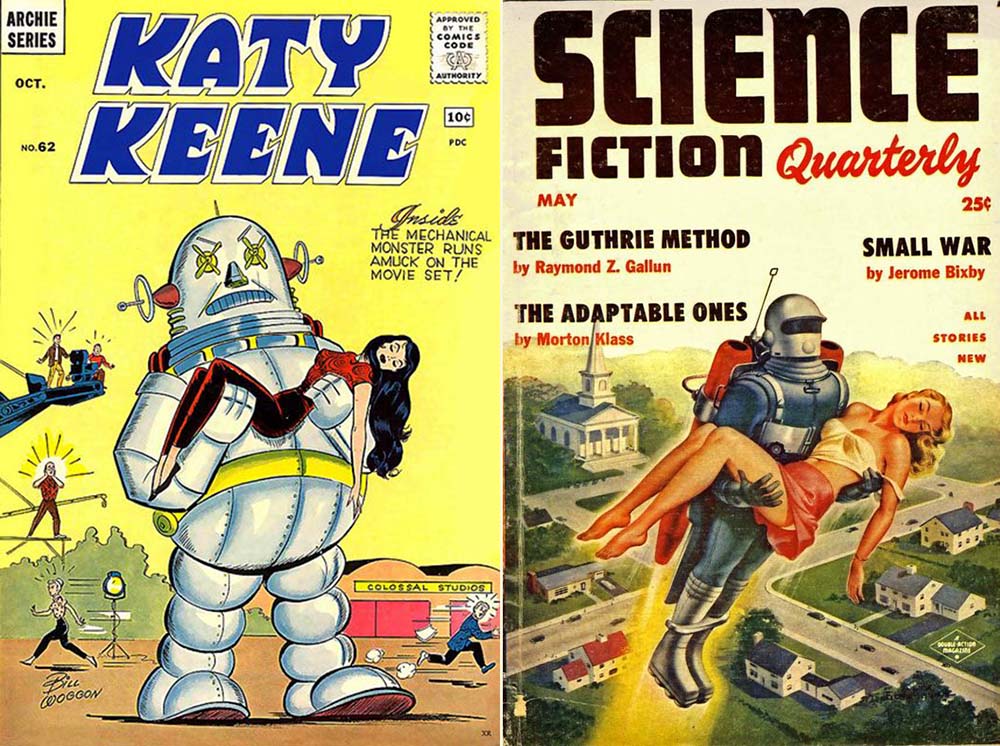 13-14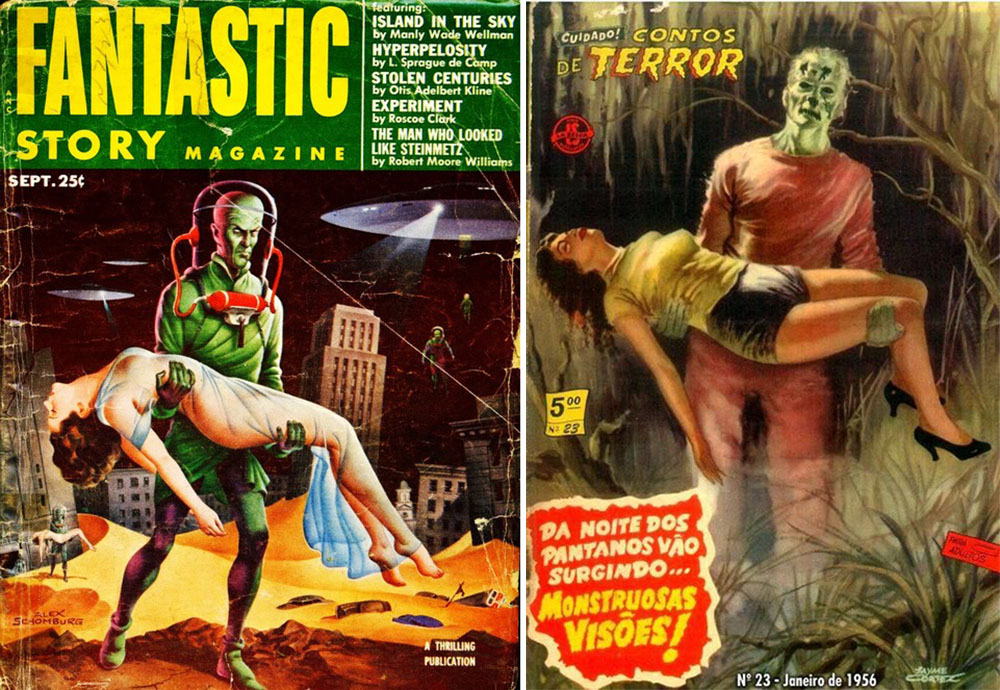 15-16
17-18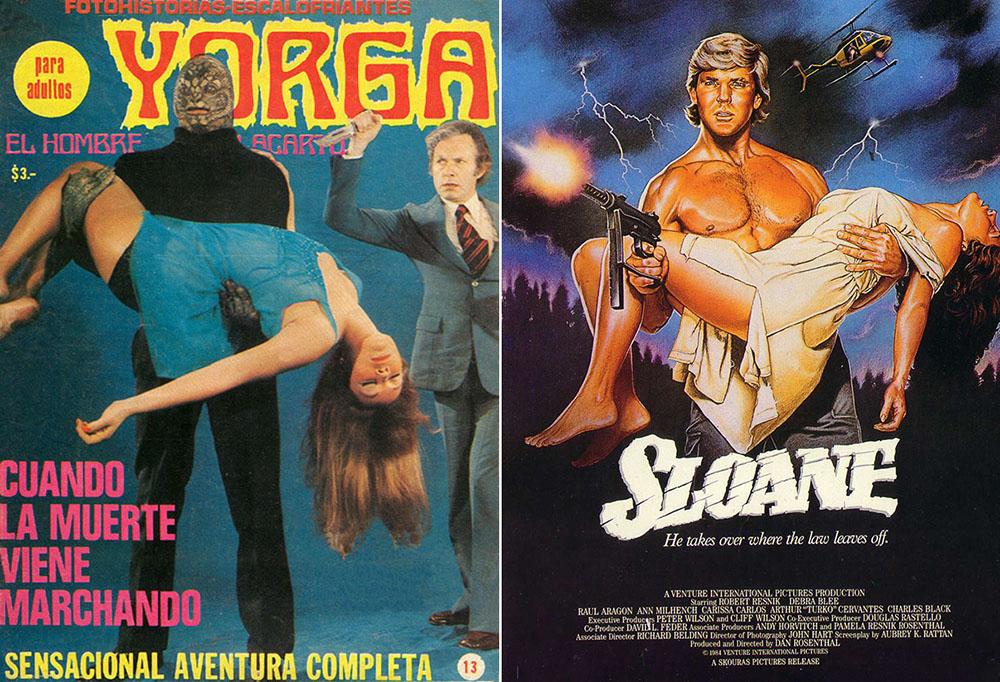 19-20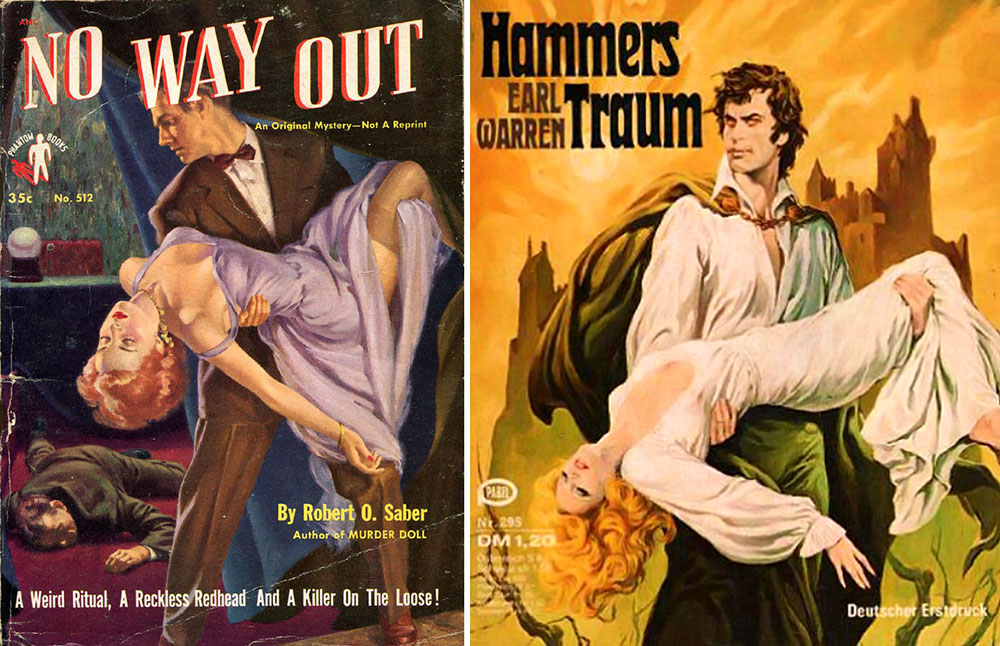 21-22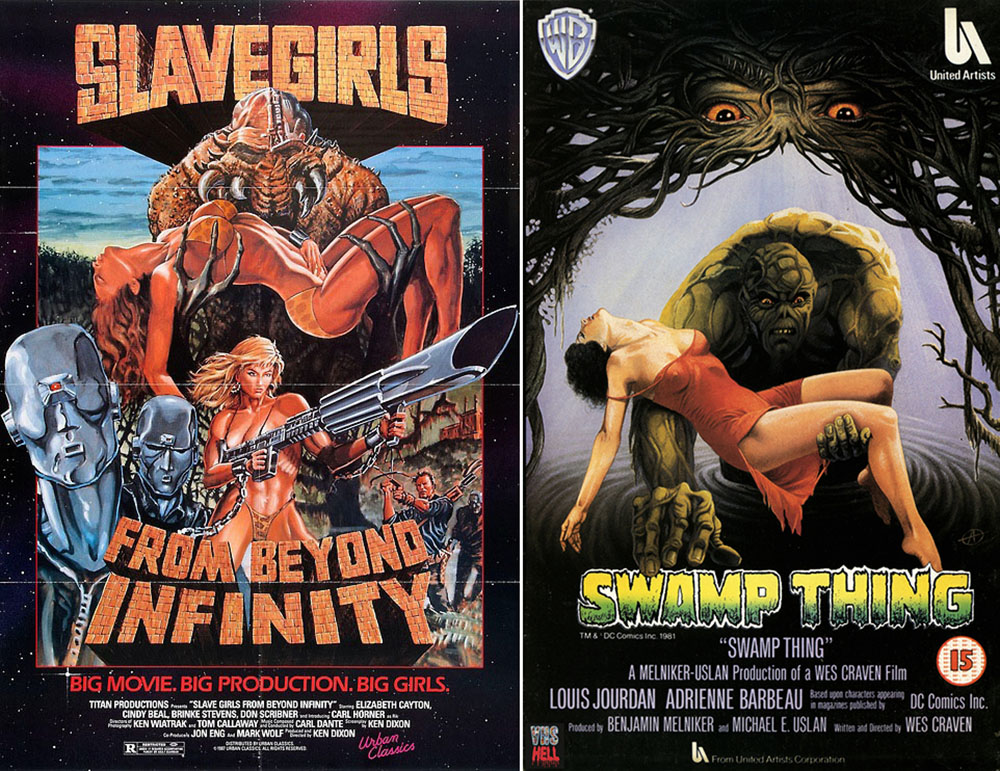 23-24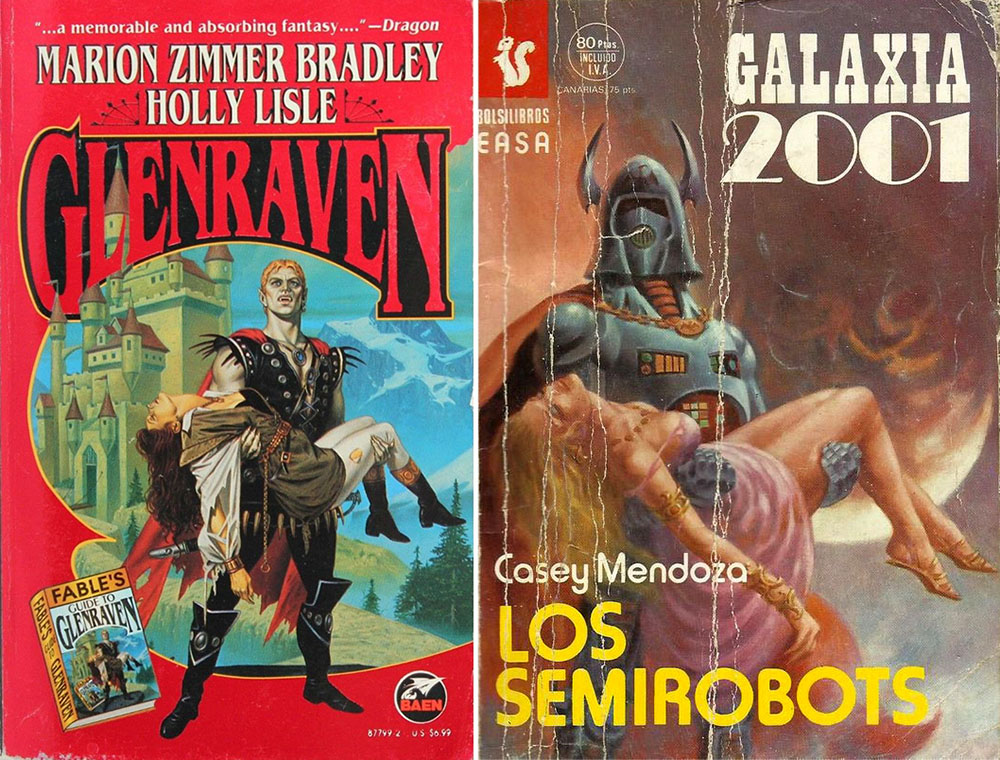 25-26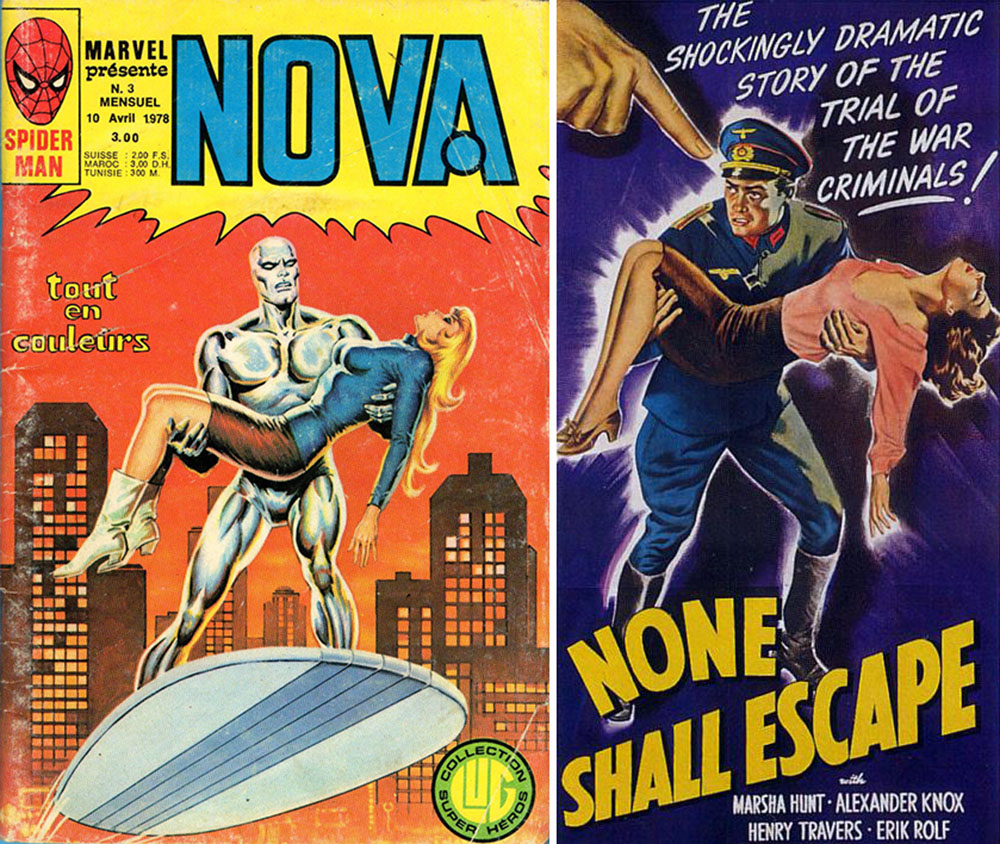 27-28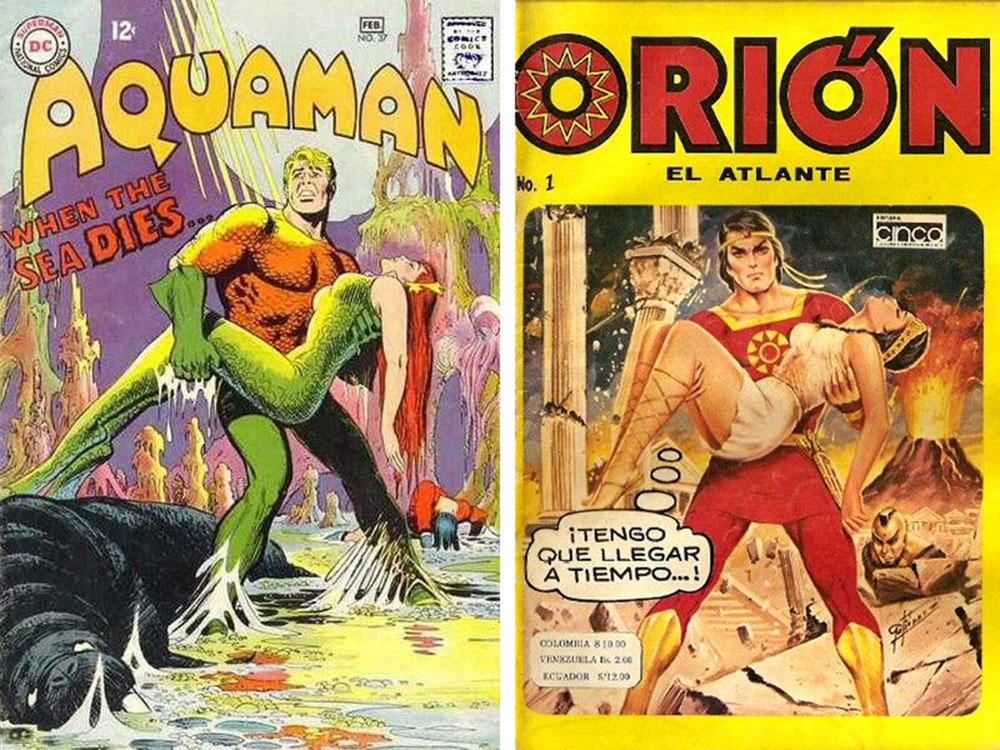 29-30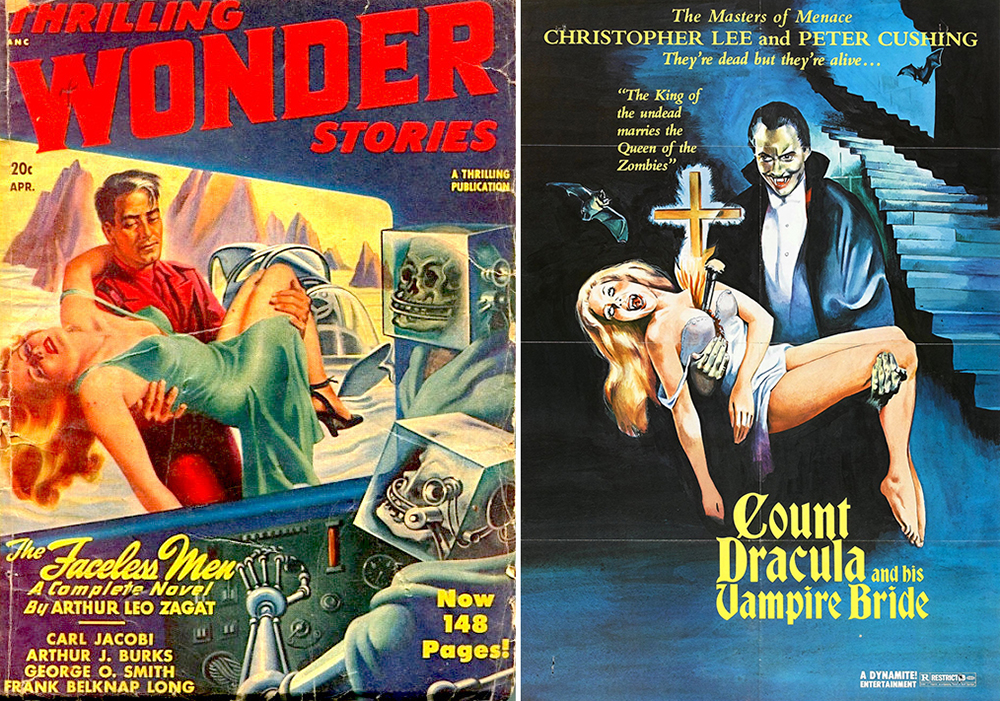 31-32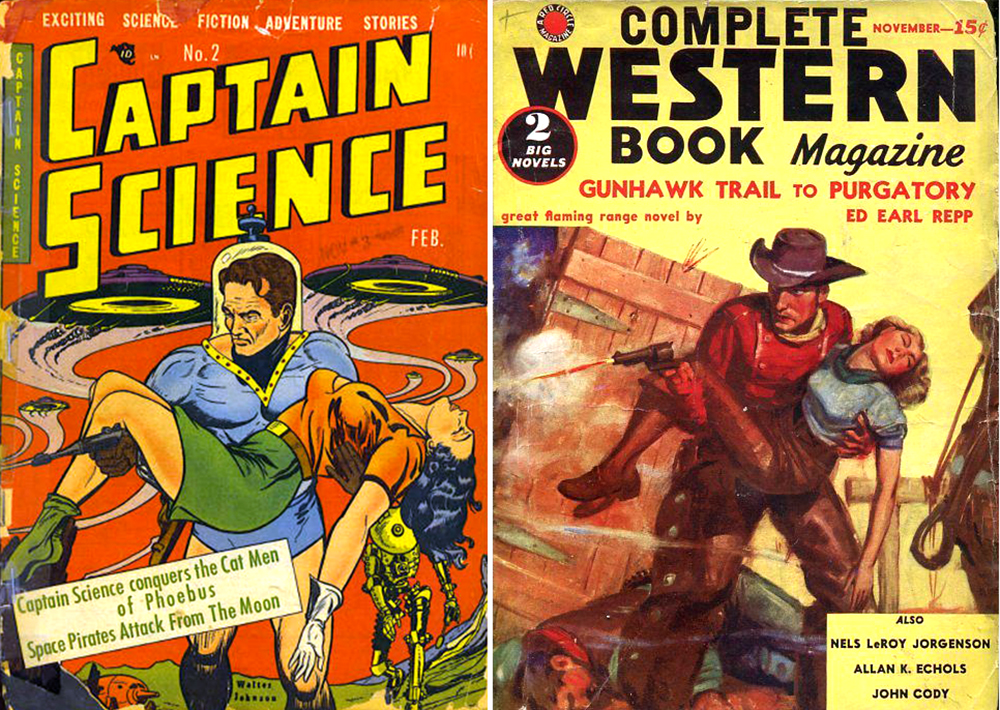 33-34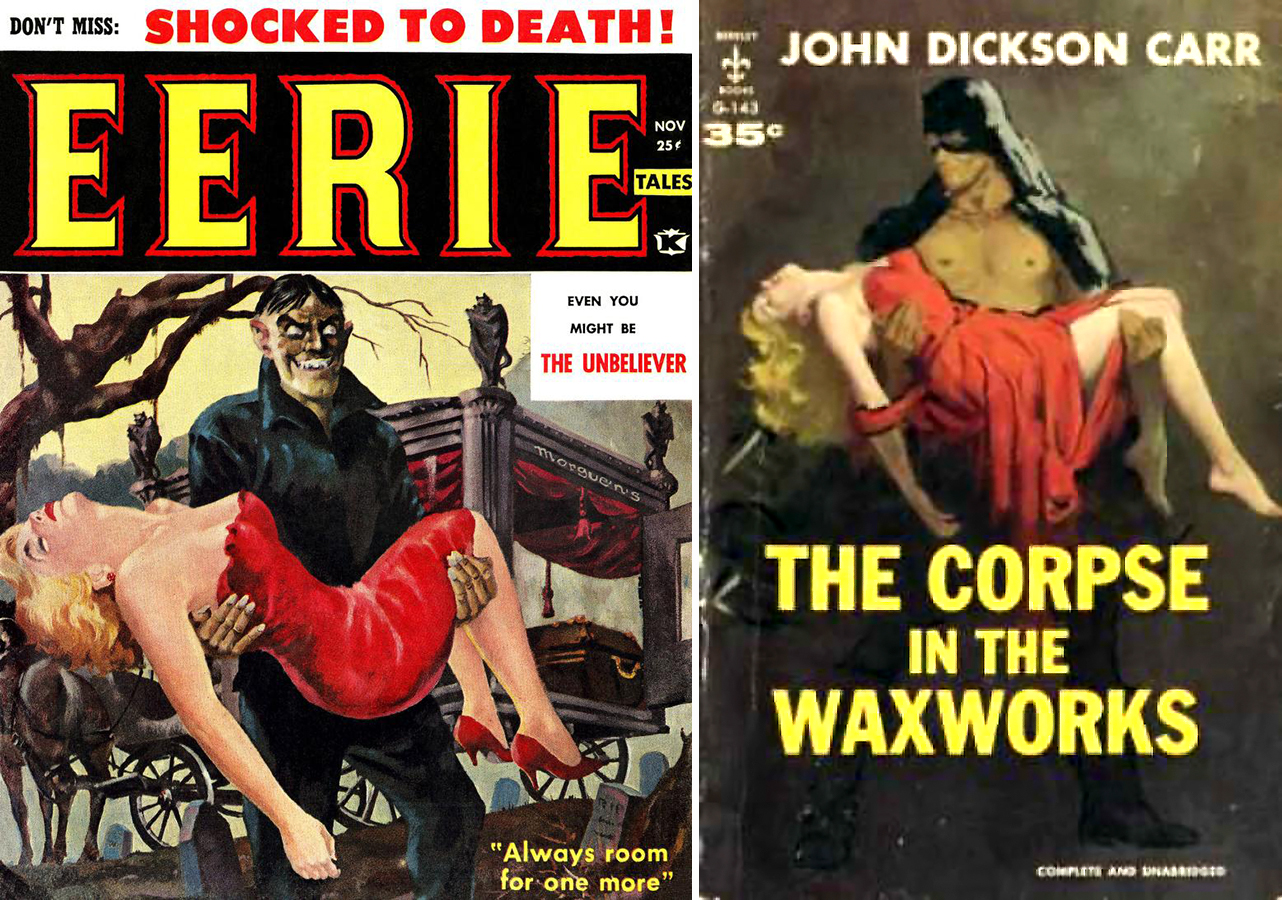 35-36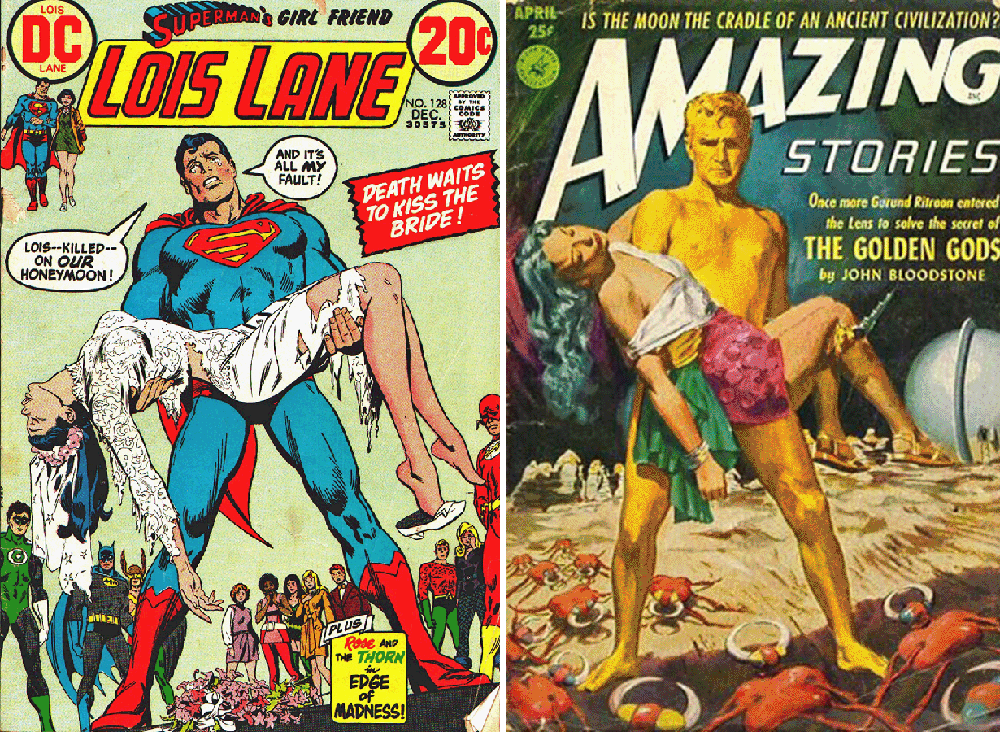 37-38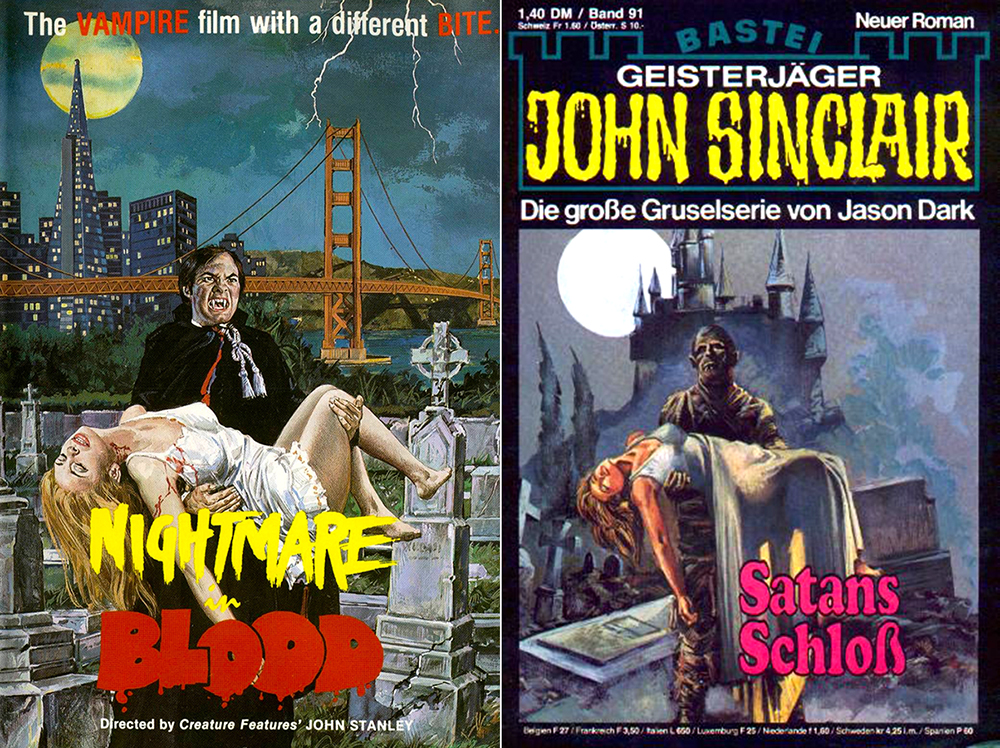 39-40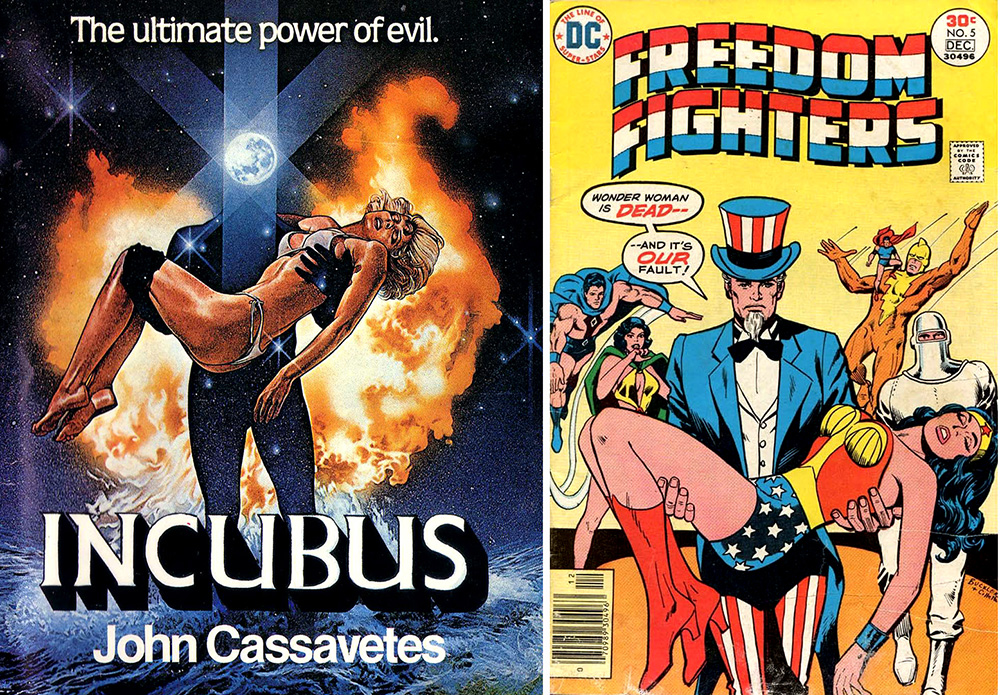 Well, I could easily lay down forty more, but I think you get the point.  This image was ubiquitous in popular illustrations from the 1930s through the 1980s… and then, it just faded out (for the most part).  Why'd it go away?  I'll leave that for you to ponder.  Cheers.