"My heart yearned to be there, in the boiling caldron of war, to be baptized in its fire and scorched in its lava" – Maria Bochkareva, commander of the Russian Women's death battalion in her 1919 autobiography Yashka, My Life as Peasant, Officer and Exile.
Color can bring the past to the present, giving black and white images a spritz of life. We've seen color photos of the Russian Empire in Sergei Mikhailovich Prokudin-Gorskii's gorgeous photos. But what would the goofy Romanovs looks like in color? Thanks to Olga Shirnina (aka Klimblim) we get a good idea. She colorizes black and white images of Russians in World War 1.
The lead photo show us Maria Leontievna Bochkareva (1889–1920), a Russian soldier who fought in World War I and formed the Women's Battalion of Death. She was the first Russian woman to command a military unit. She was executed by a Bolshevik firing squad. "Passing her on the street, you had to look three times to make sure she was not a man," Bessie Beatty  (January 27, 1886 – April 6, 1947), the American journalist, editor, playwright and radio host, wrote in The Red Heart of Russia. "After the first few days of grumbling protest, her comrades seldom remembered she was a woman."
"Sometimes a picture can say more than many words," says Olga, "and I'll be glad if people learn more about Russia and its people through my colourings, especially about our brave women … The most thrilling part of the coloring process," she adds, "is when suddenly the person looks back at you as if he's alive."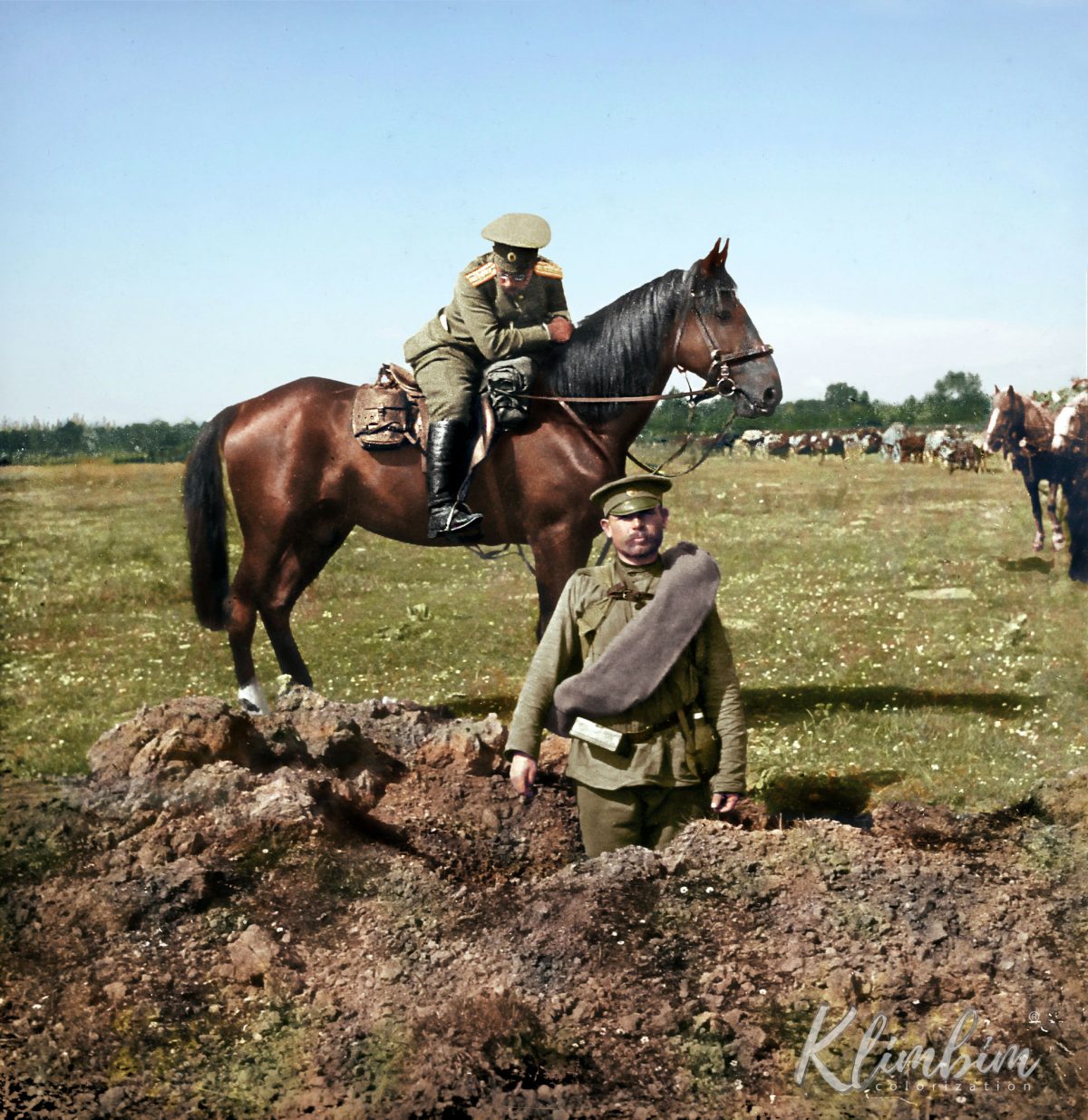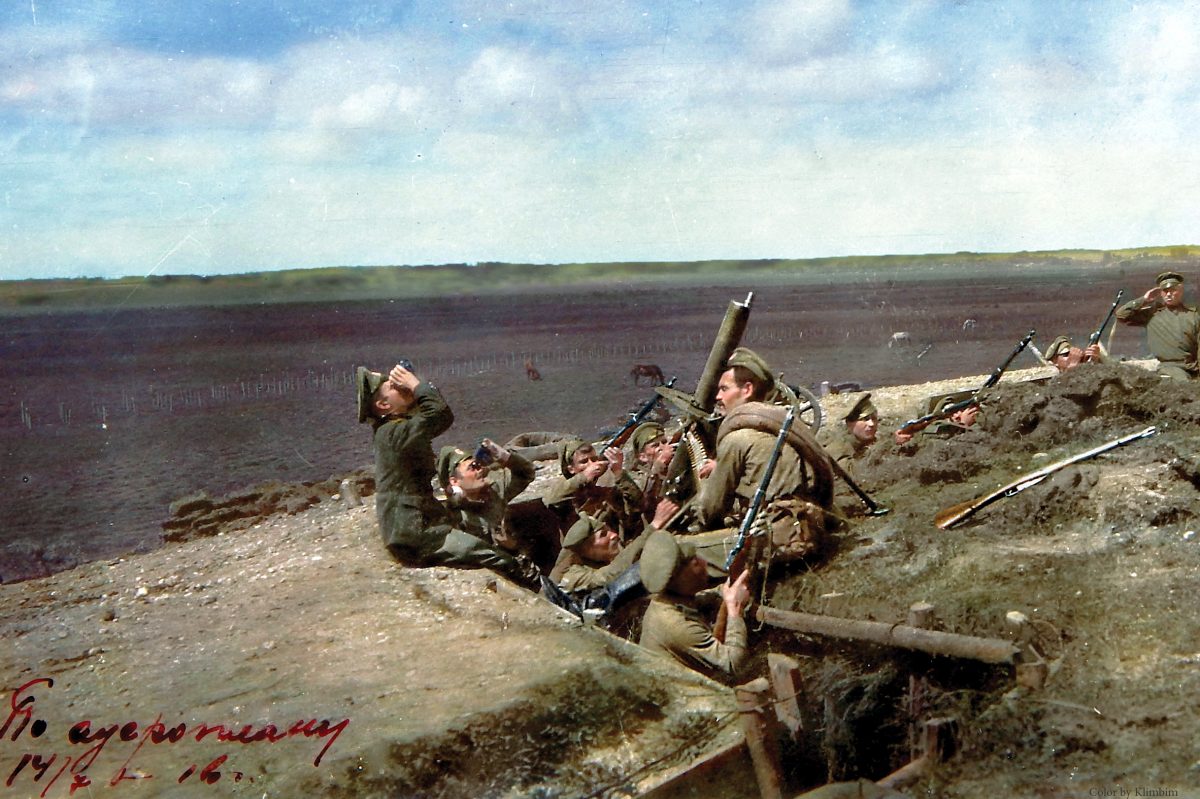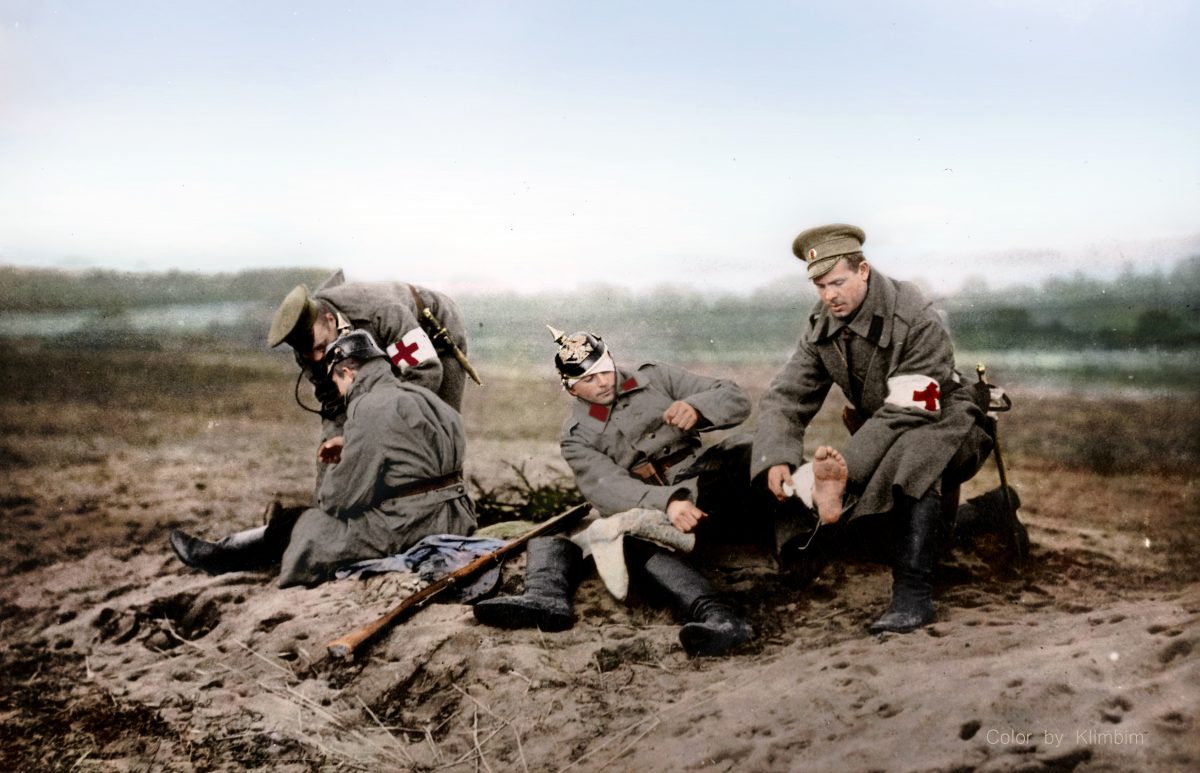 See more of Olga Shirnina's work on her website.