What did the Russian Empire look like between 1909 and 1915? Thanks to Sergei Mikhailovich Prokudin-Gorskii (1863-1944), we get some idea. Prokudin-Gorskii set out to record the Russian Empire's landscape and its people in color. He recored religious architecture, historic sites, industry, agriculture, public works construction, scenes along water and railway transportation routes, and views of villages and cities. In this gallery we look at his portraits of people.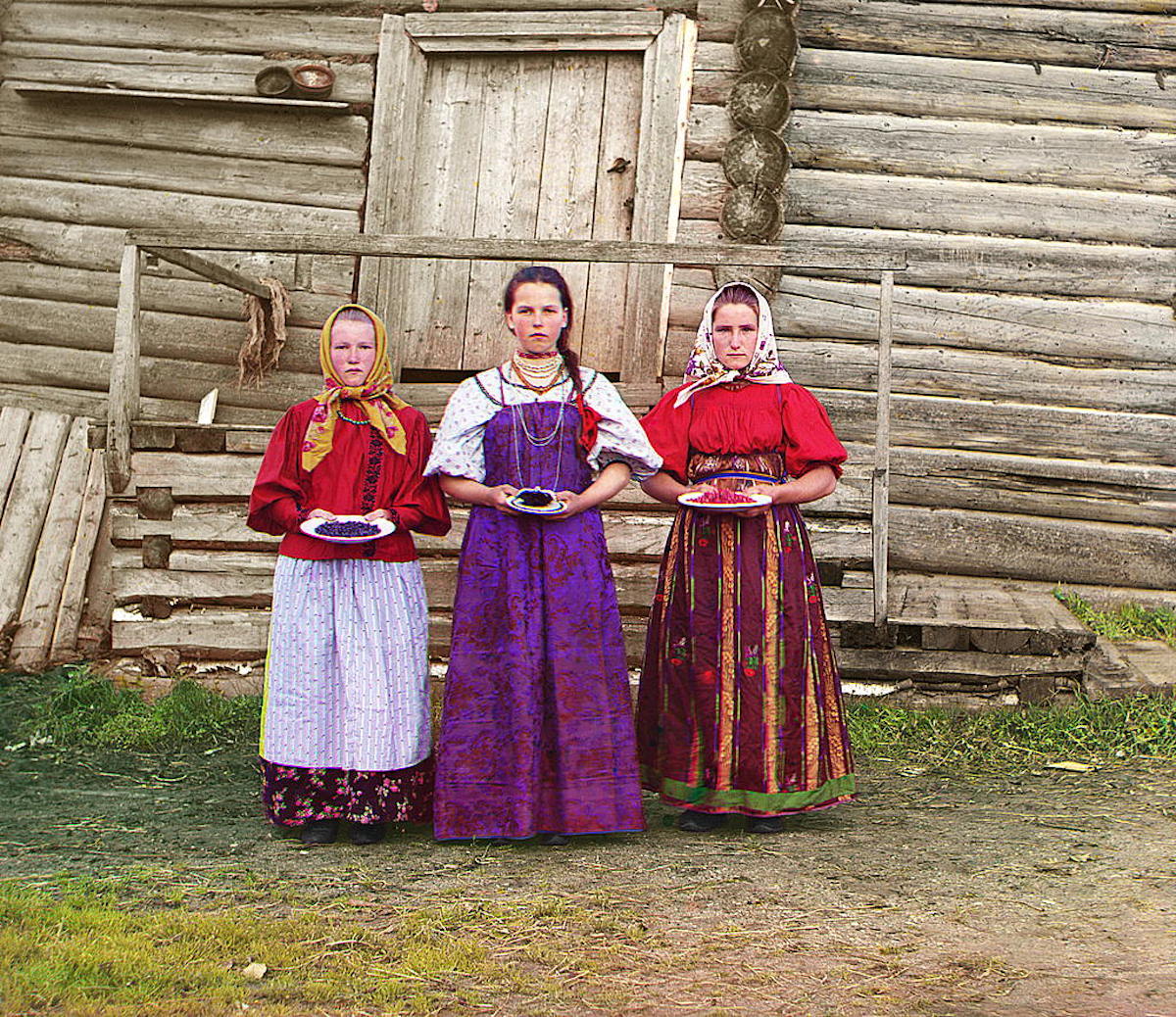 Born in Murom, Russia (near Moscow), in 1863 and educated as a chemist, Prokudin-Gorskii  tudied with renowned scientists in St. Petersburg, Berlin, and Paris. His own original research yielded patents for producing color film slides and for projecting color motion pictures.
He wanted his "optical color projections" to show Russian the Empire. Equipped with a special railroad car-darkroom provided by Tsar Nicholas II, and in possession of two permits that granted him cooperation from the Empire's bureaucracy and access to restricted areas, Prokudin-Gorskii documented the Russian Empire from 1909 through 1915.
Prokudin-Gorskii created his negatives by using a camera that exposed one oblong glass plate three times in rapid succession through three different color filters: blue, green, and red. For formal presentations, he printed positive glass slides of these negatives and projected them through a triple lens magic lantern. Prokudin-Gorskii would project the slide through the three lenses, and, with the use of color filters, superimpose the three exposures to form a full color image on a screen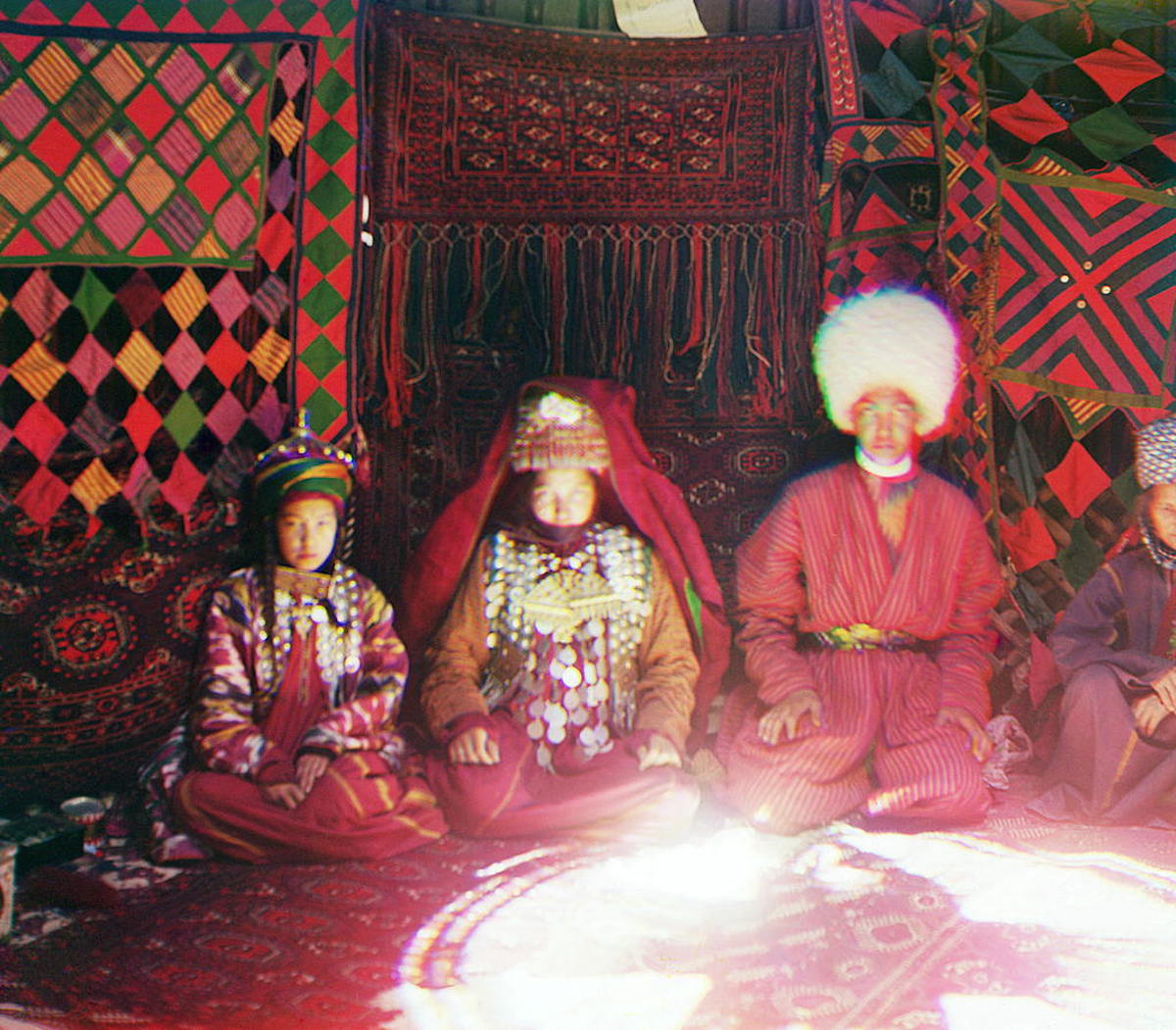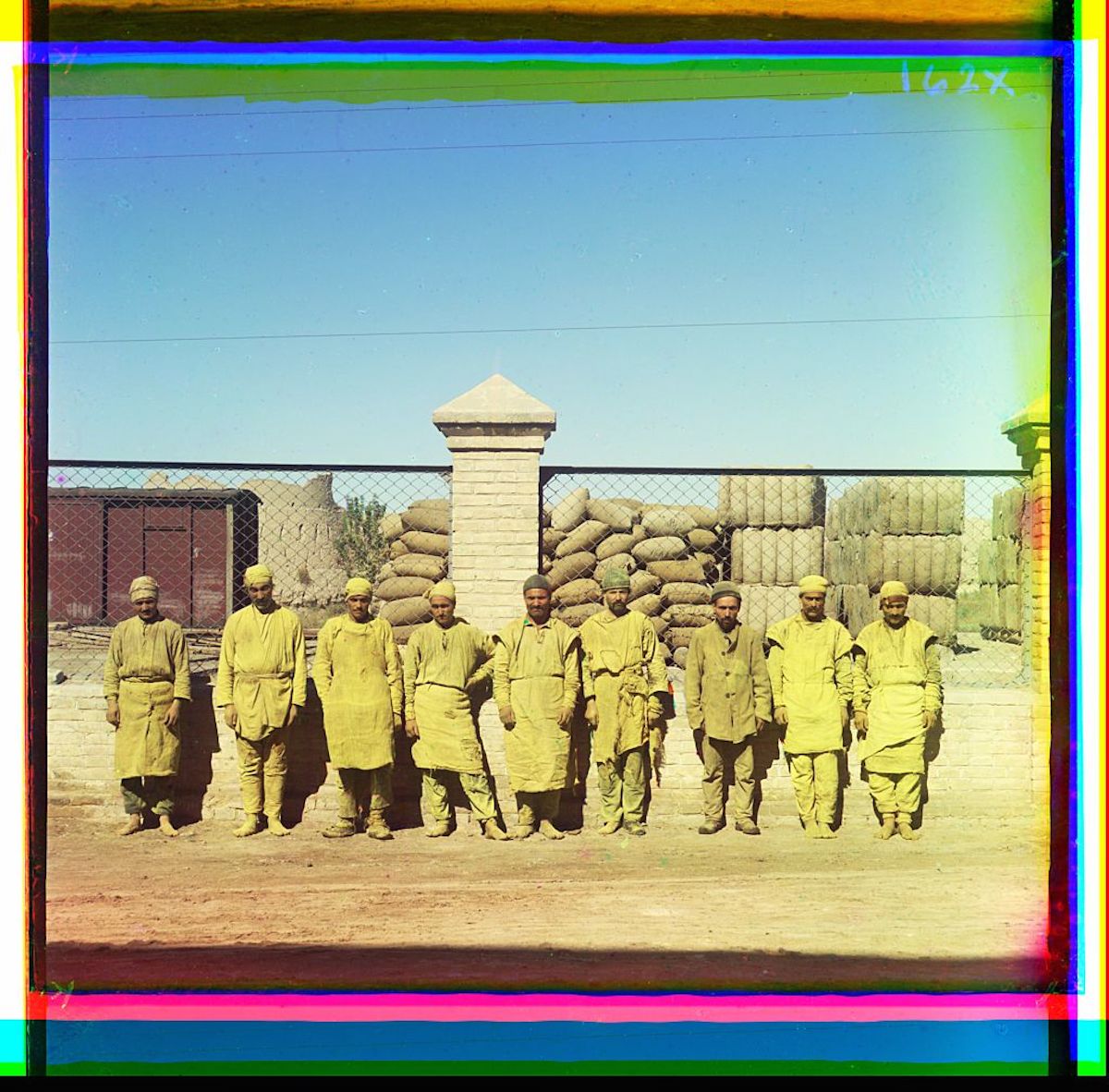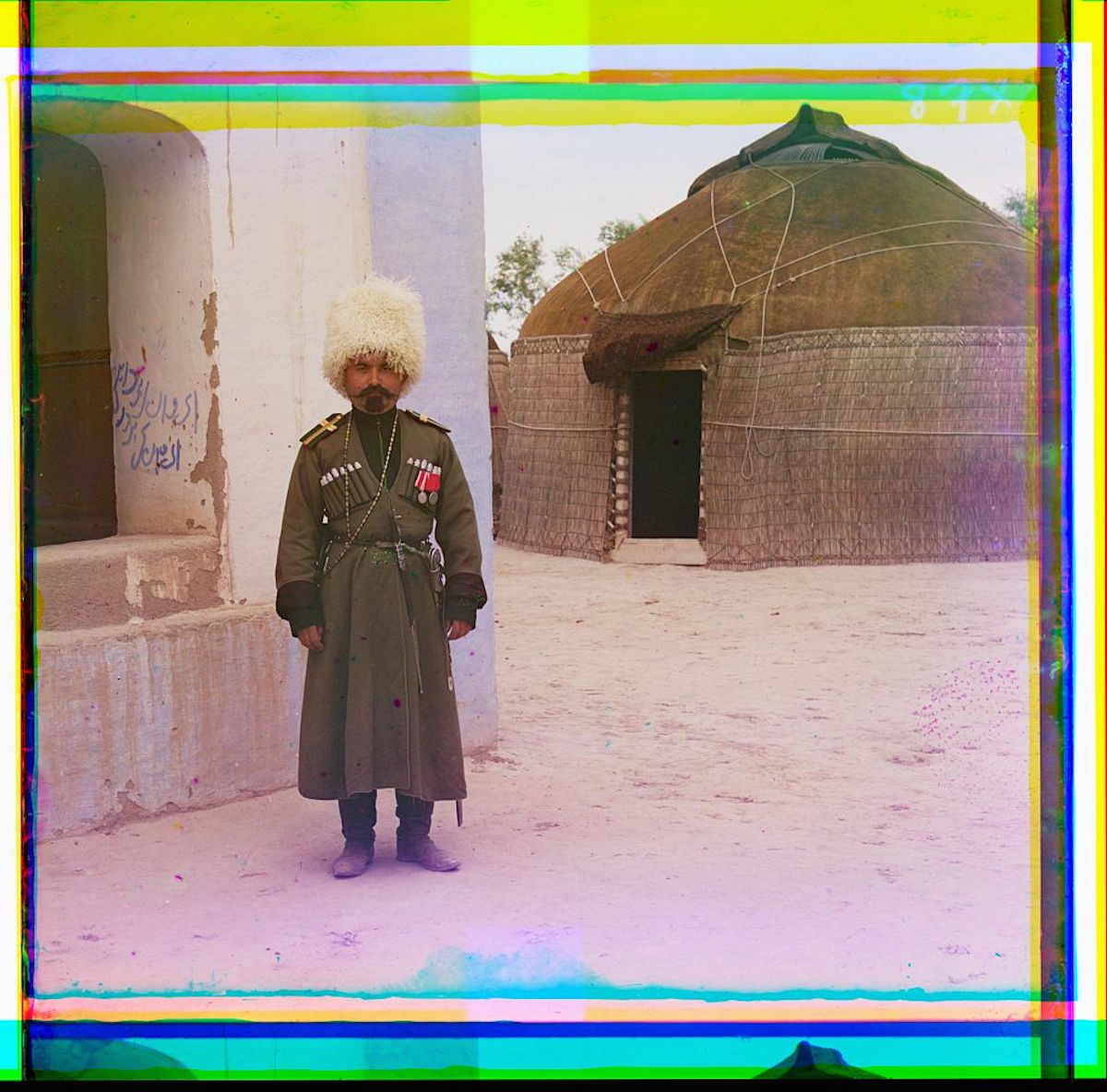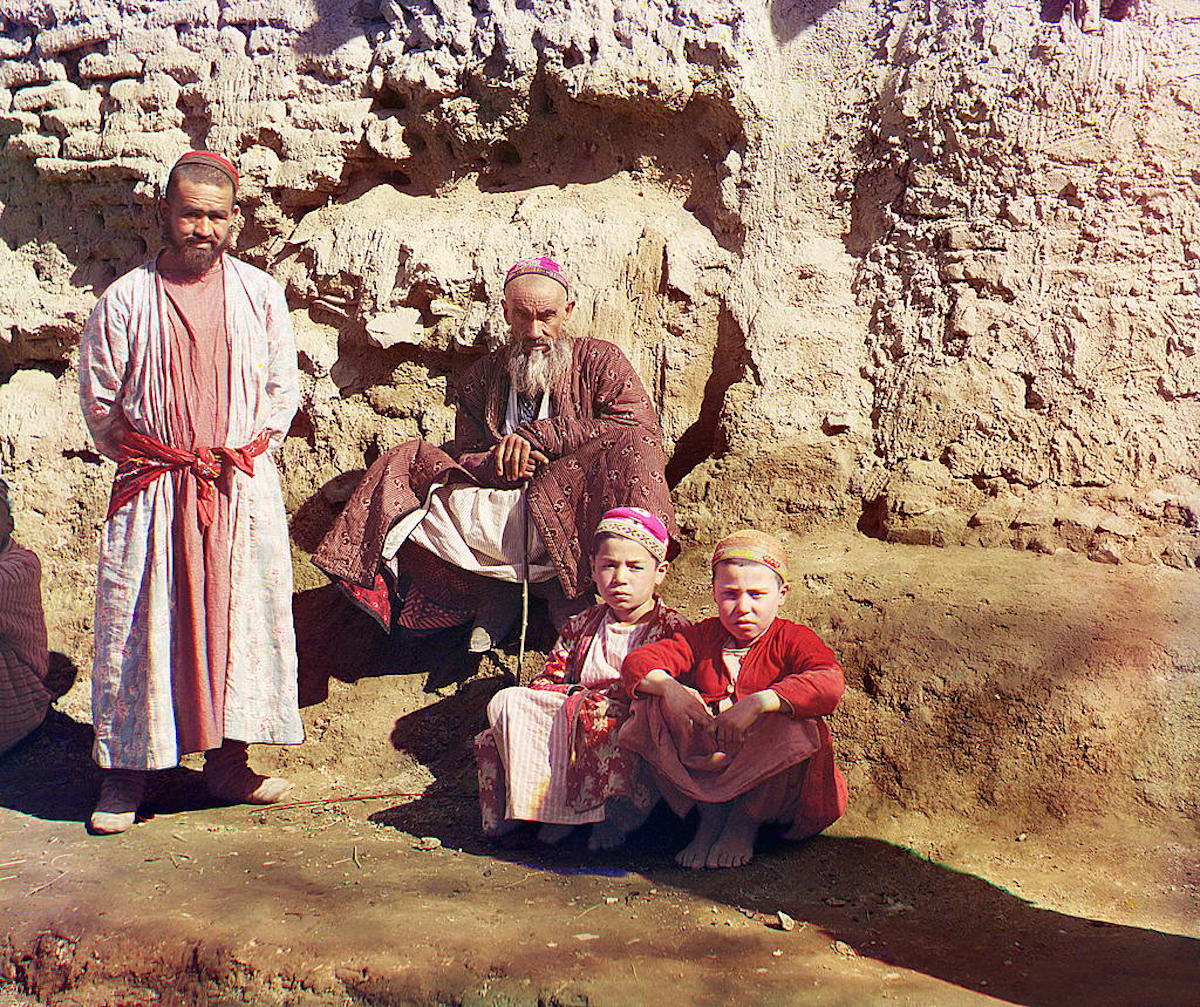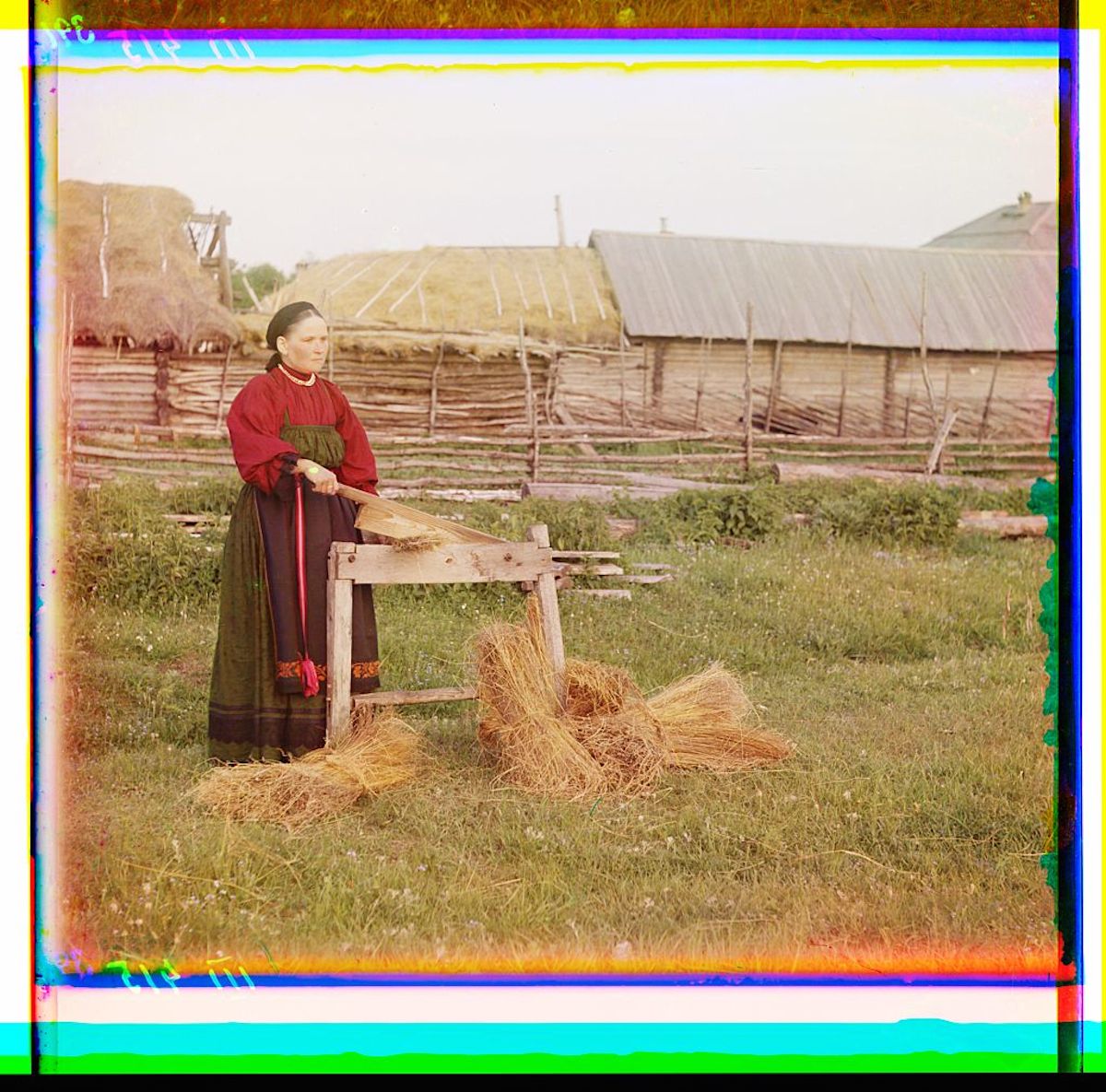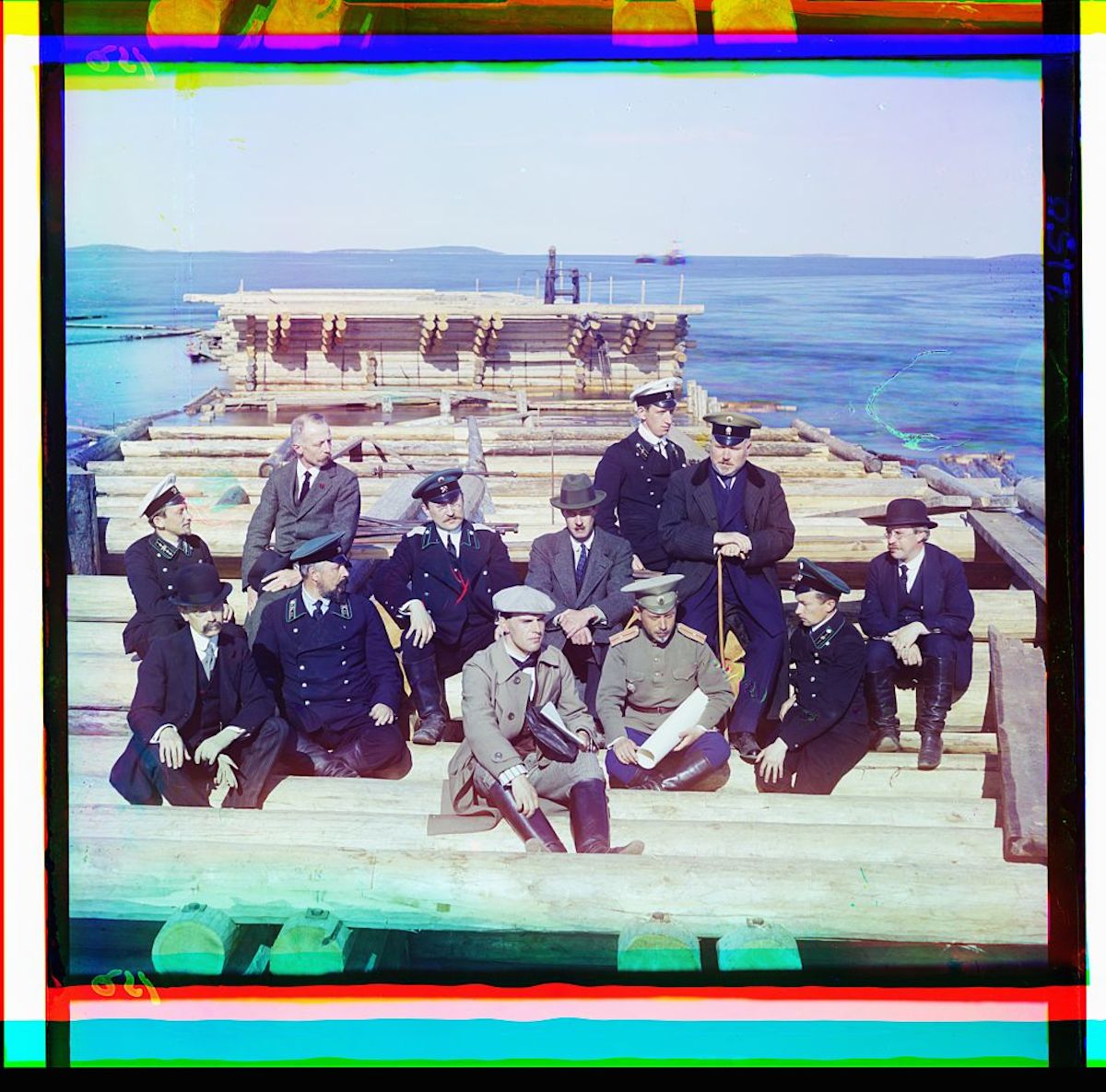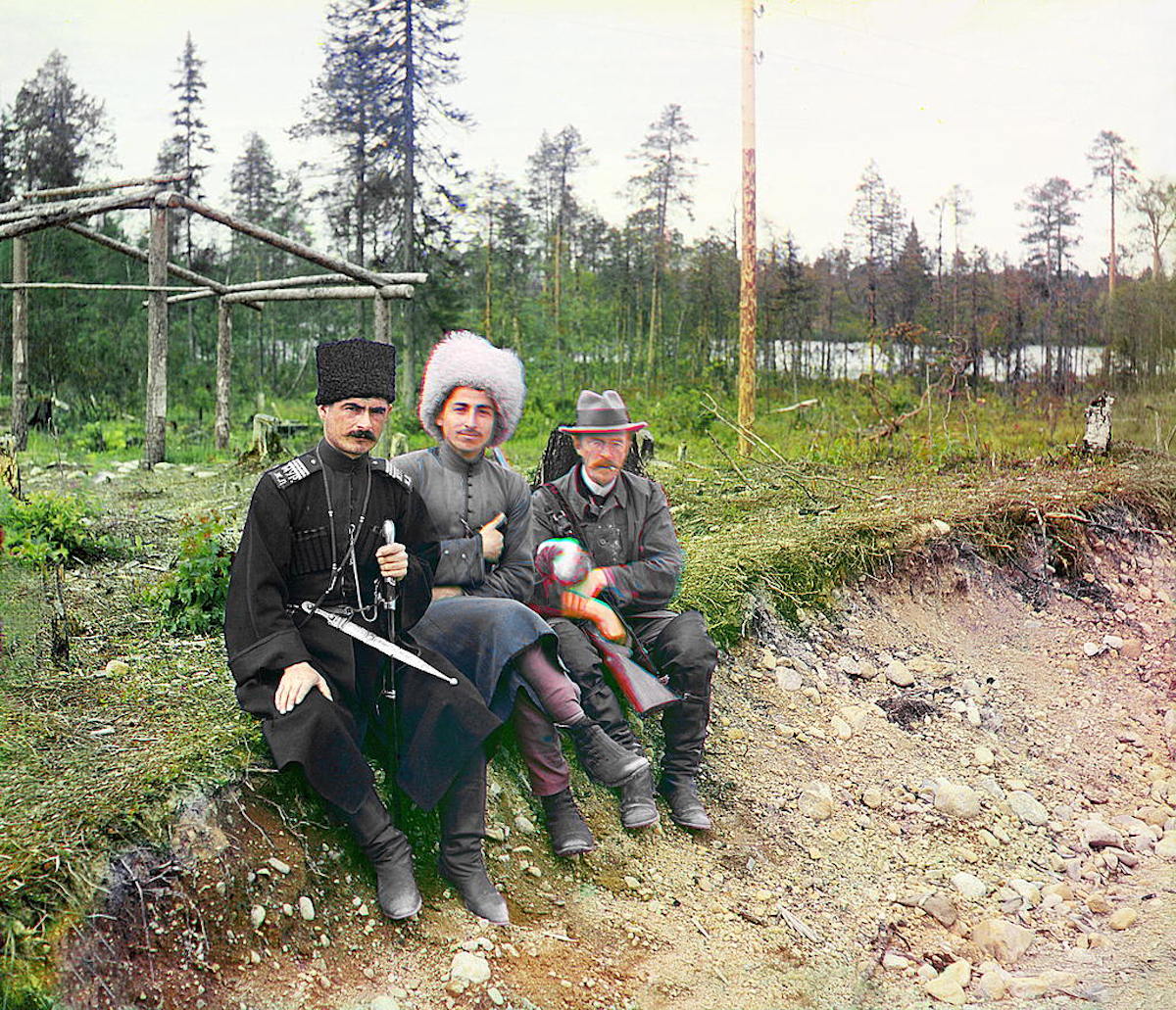 Via: Library of Congress