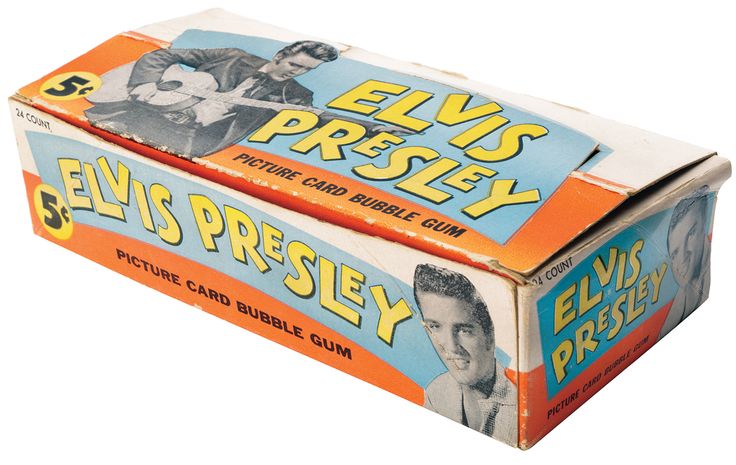 In 1956 Topps created 66 Elvis Presley bubble gum cards.
Cardboardconnection notes:
The first 46 cards center on his music. Card fronts have a full-color photo and a caption that is inside a red guitar. These cards are sometimes referred to as "Ask Elvis" cards because of the card backs. The top of the card has a blue banner that has the card number, an illustration of an operator and a question. The text below is meant to sound like Presley answering the fan's question.
Always looking to promote their product, the Elvis set is believed to have been issued in three ways. In 1¢ and 5¢ gum packs, in Hobby Card display boxes and in gumball machines.
Topps also created a three panel "Salesman's Sample" piece for their salespeople to distribute to promote the sale of the set. Many of these samples have been cut into three cards and an uncut version of this promo piece is quite rare.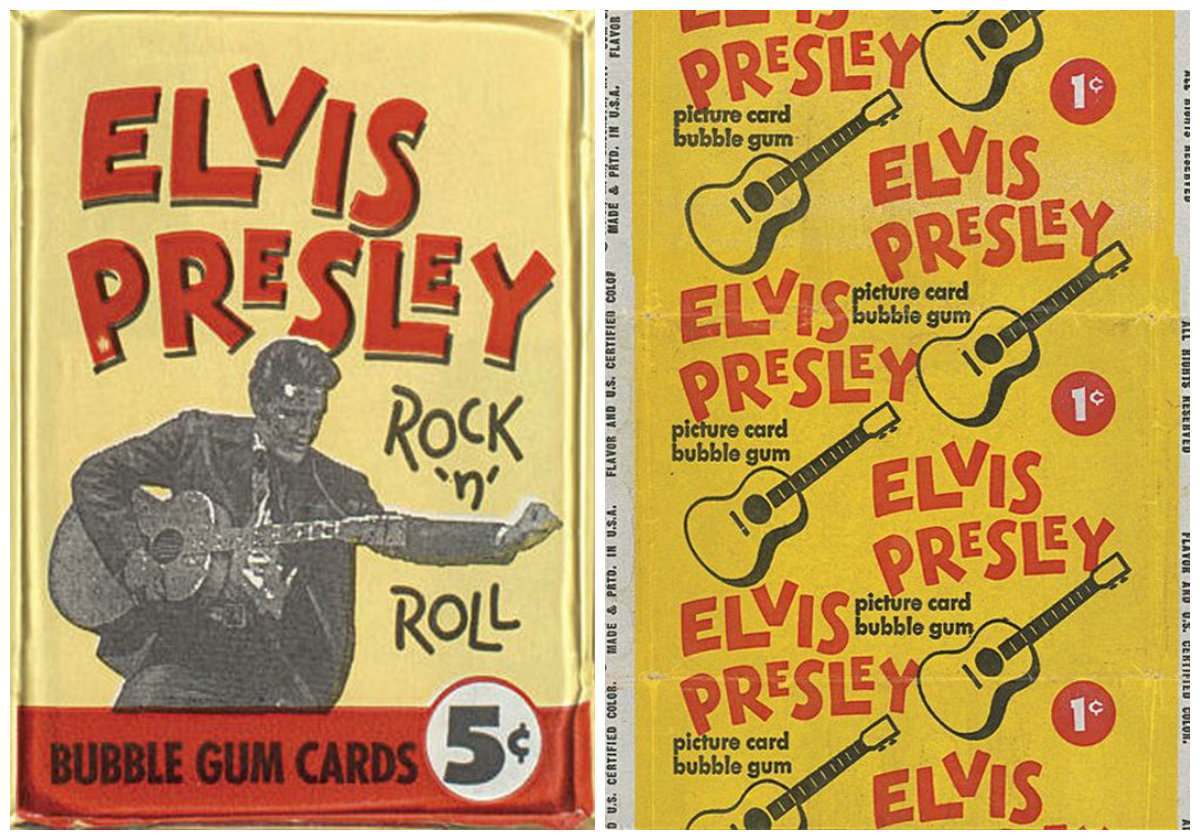 Topps also created an entity called the Trading Card Guild (TCG) as a way to further promote their cards.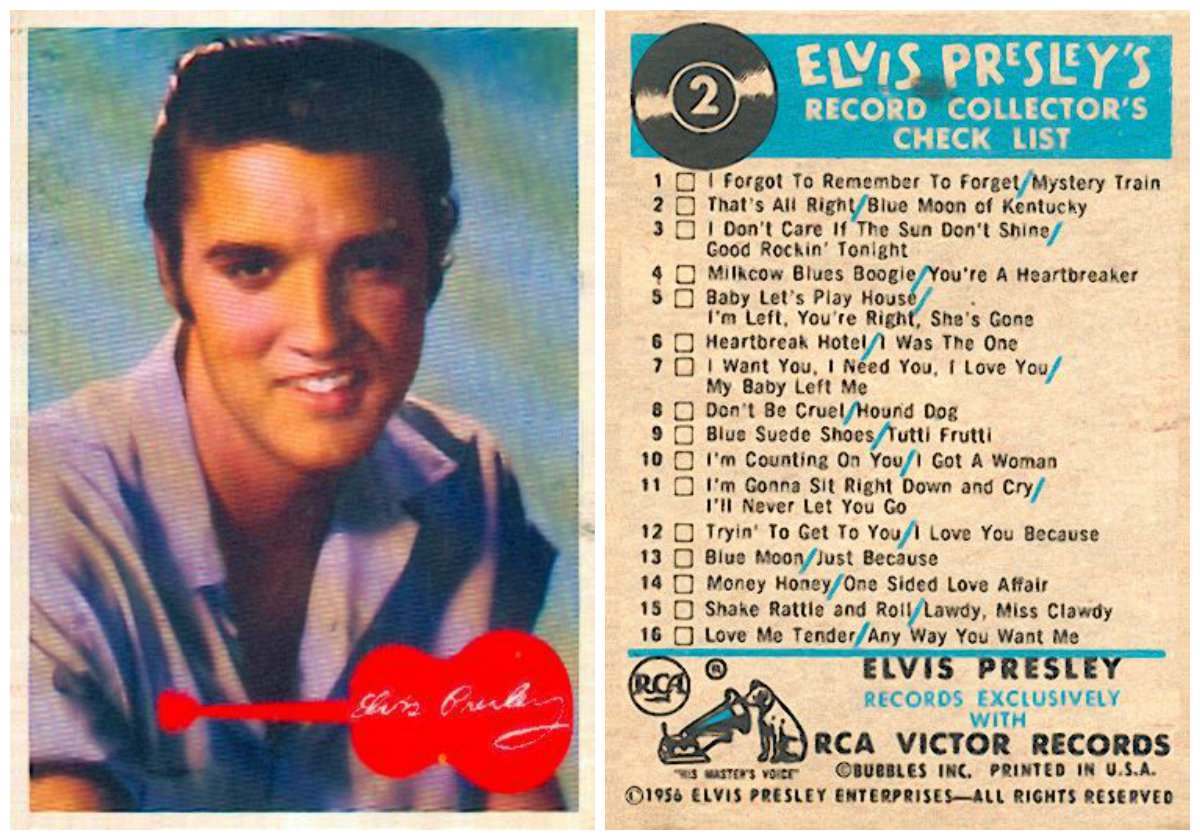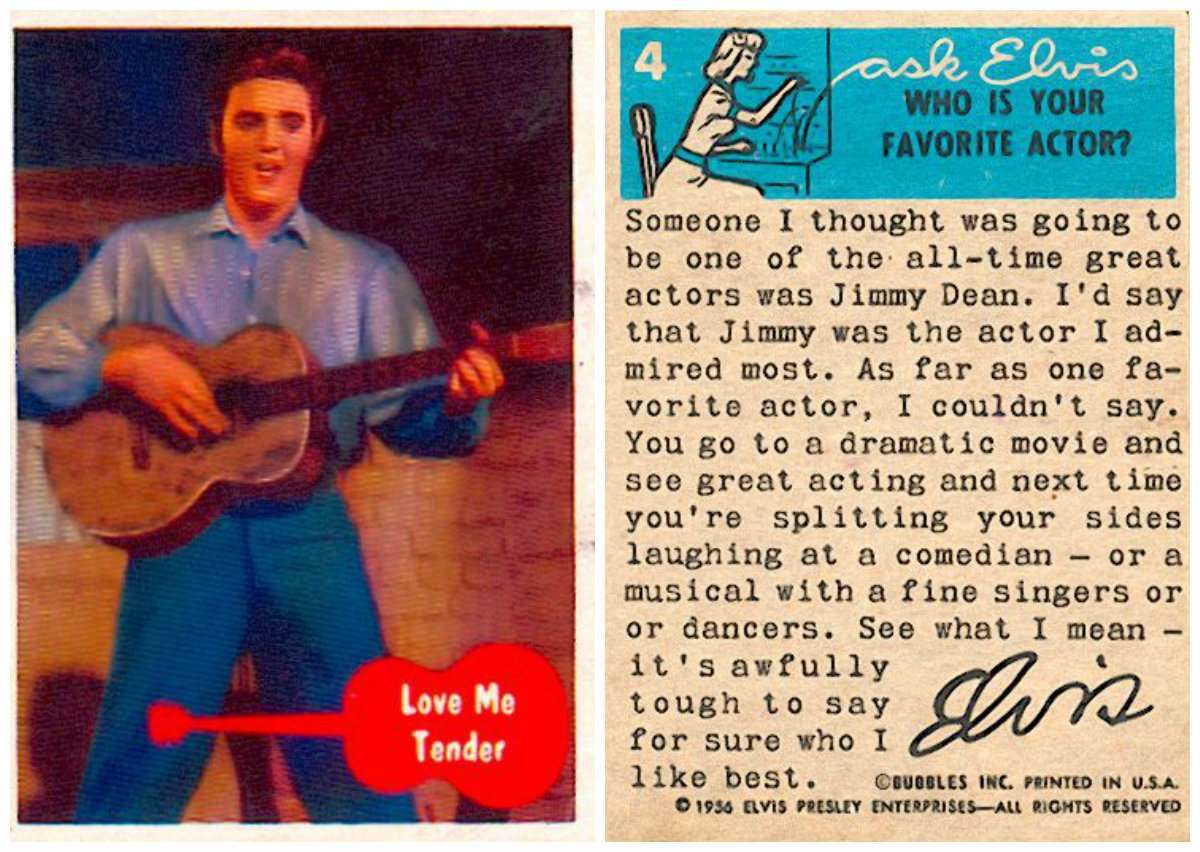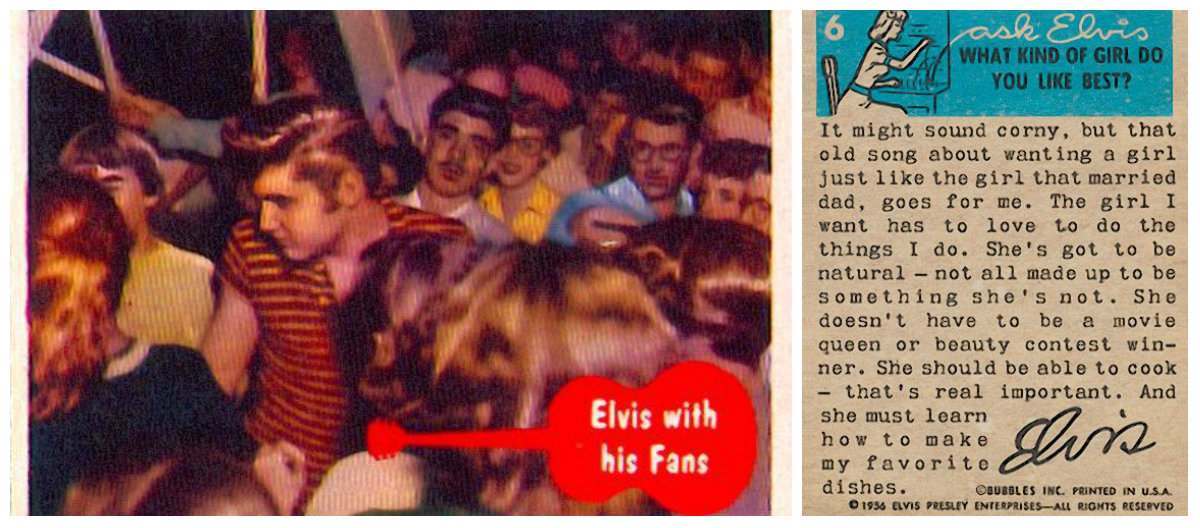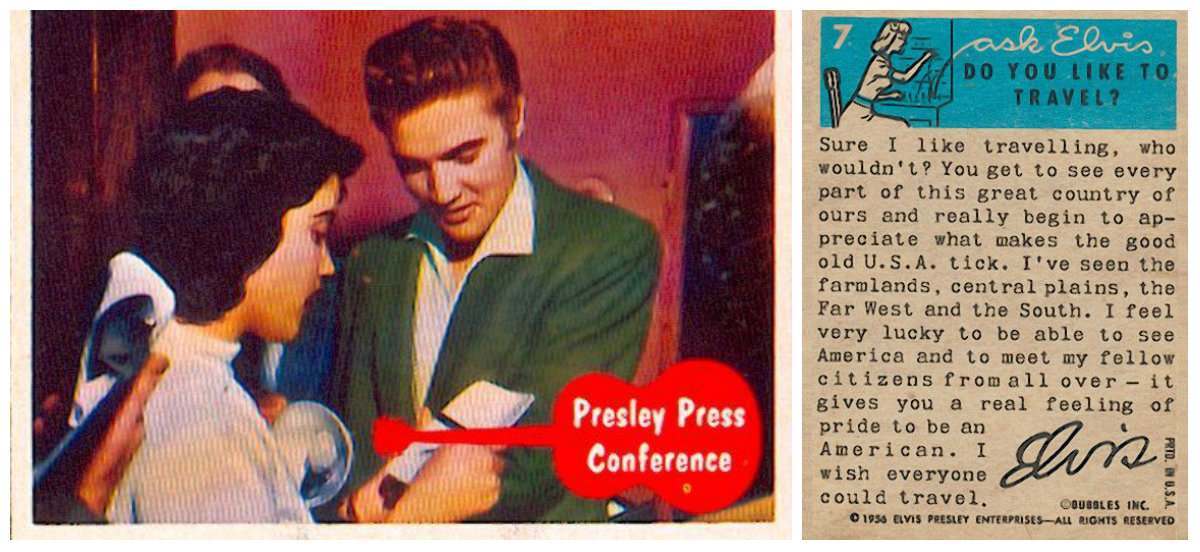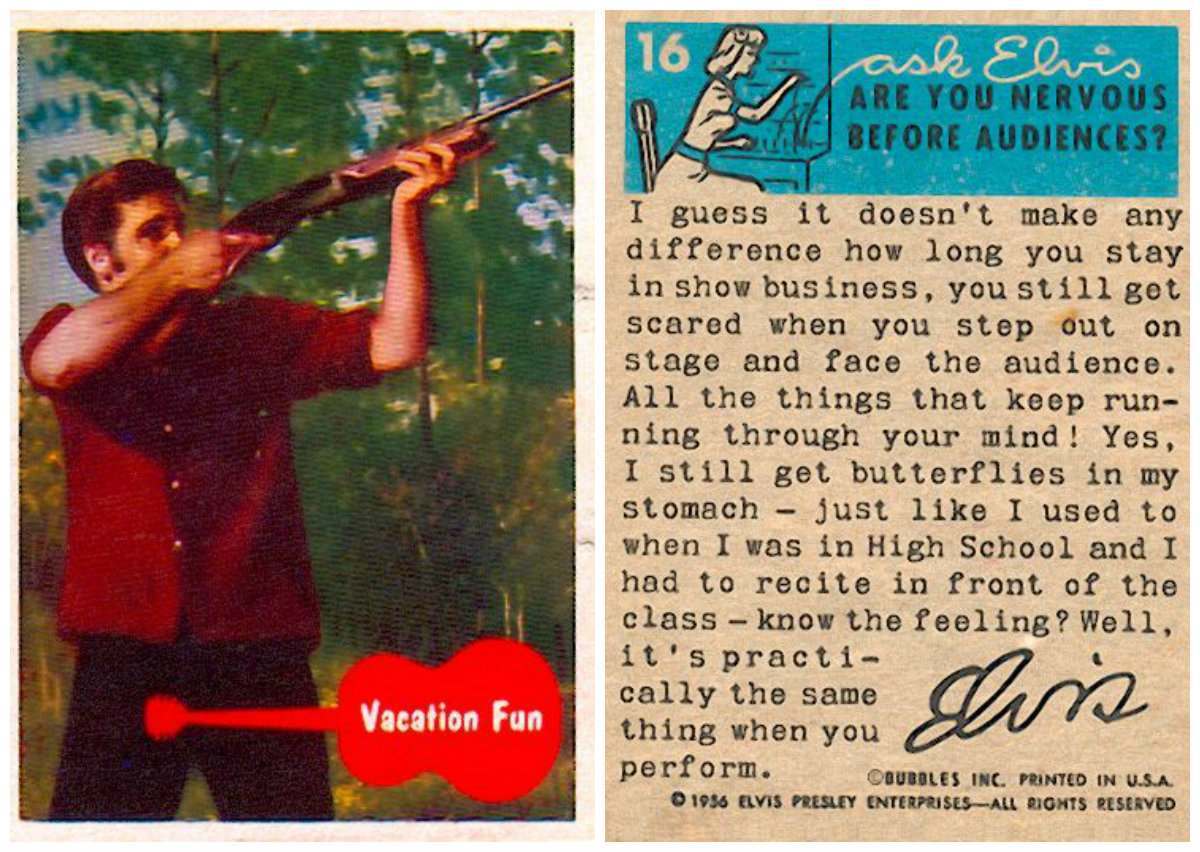 The final 20 cards in 1956 Topps Elvis Presley center on his feature film debut, Love Me Tender. Card fronts have a color picture from the film. The red guitar from the music cards is replaced by a clapboard.

Card backs recap the film's plot. The blue banner at the top includes a film strip graphic with the card number and a bold caption. The bottom of the card has another banner that lists the subset as a "series of 20 scenes," further separating the two sections of the set.