"He permitted closeness. Without that I wouldn't have gotten my intimate photographs. With Elvis, you could get within three feet. He really acted himself. He was the best director of his own life, and I couldn't have done better if I tried."

– Alfred Werthmeier (1929-2014) in a 2010 interview recalls photographing Elvis Presley in 1956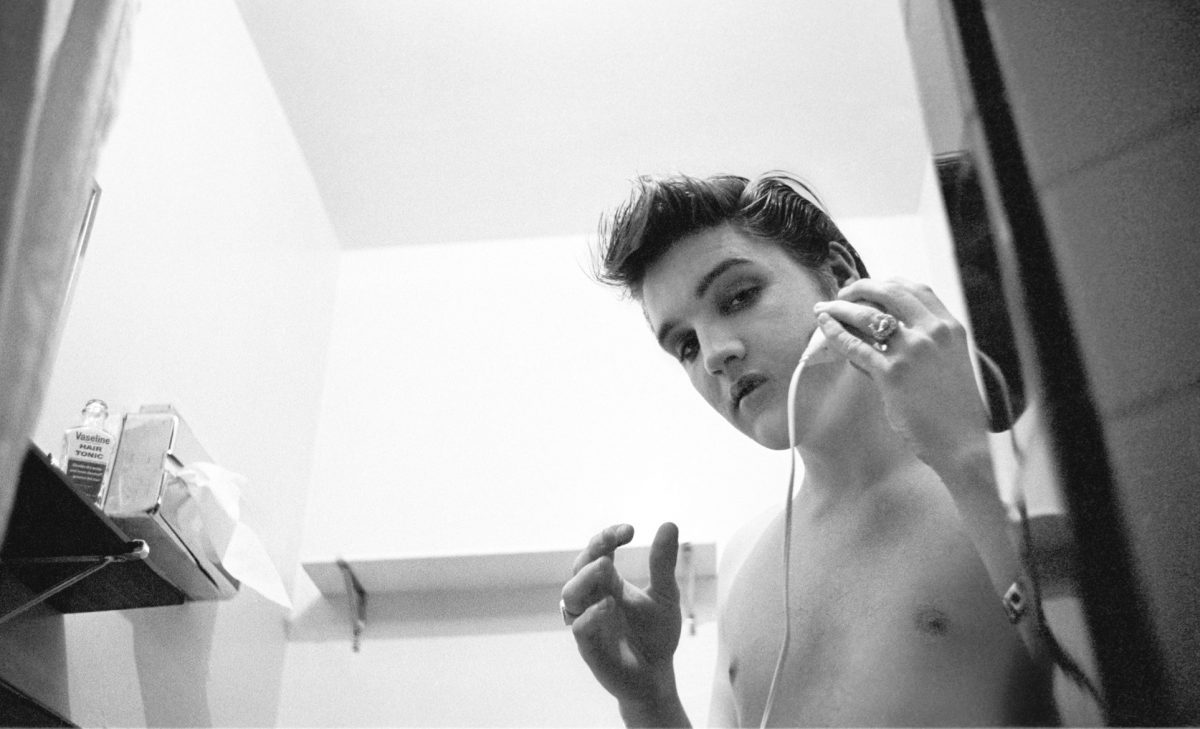 In March 1956, 26-year-old freelance photographer Alfred Wertheimer got lucky. RCA Victor Records hired Wertheimer, the son of immigrant Jews who'd fled Nazi Germany for New York in 1933, to photograph Elvis Presley. The label needed publicity photos of the 21-year-old singer with one hit record to his name (Heartbreak Hotel) and who was back then far from a household. Elvis was booked to appear on the Dorsey Brothers' Stage Show on CBS at New York City's Studio 50 (later renamed the Ed Sullivan Theater). "I had never heard the name Elvis Presley in my life, at that time," said Wertheimer in 2011. "He was basically a well-known regional singer in the South and now he was breaking in on the national scene."
Over the next two years, Wertheimer took over 2,500 photographs of the man who would be King.
Mr. Wertheimer's photographs of Presley smooching back stage with his "date of the day", in transit, shaving, on stage, listening to music, and eating alone went largely unrecognised until the 1990s when Chris Murray, owner of the Govinda Gallery in Washington DC, reached out. Many photographs had been lost. But enough survived to produce a compelling visual diary of Elvis on the cusp of stardom.
Mr. Murray worked with the Smithsonian on Elvis at 21, Photographs by Alfred Wertheimer, a traveling exhibition that opened at the Grammy Museum in Los Angeles in January 2010 in to coincide with what would have been the singer's 75th birthday. The show made more than a dozen stops, ending at Australia's National Portrait Gallery in Canberra.
"I learned that when somebody is doing something that is more important in his or her life than having their photograph taken, you're going to get great pictures."

– Alfred Wertheimer
Although flashbulbs were going off constantly during the performance, I knew they wouldn't affect my still shots. Except for one. …When I developed the film, I discovered a shot of Elvis with a magnificent spray of light in front of him. Not strong enough to reach the stage, the flash in the audience highlighted the back of about thirty rows of heads as well. That random flash was in perfect sync with my shutter opening…. When I saw that photograph, it represented for me this entire experience and was better than anything I had done previously or would do later. Instead of ruining the frame, this unexpected lucky moment game me "Starburst."

– Al Wertheimer
Via: The Smithsonian, Jewish Currents (lead photo), National Portrait Gallery, Australia,