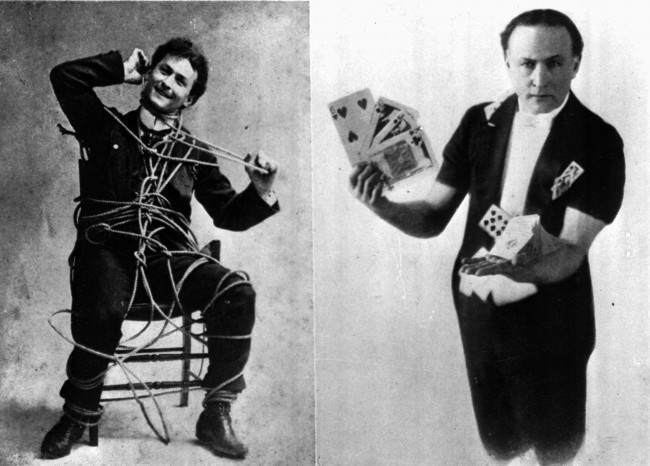 THANKS to the digitisation and Harry Ransom Center at the University of Texas at Austin, we can browse scrapbooks owned by the great Harry Houdini  (1891-1926). The University has had the archives in its possession since 1958. But only now are they on the web, and free to view.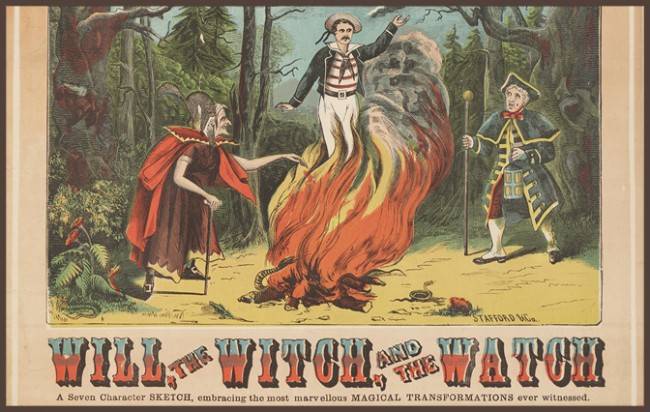 The scrapbooks are full of adverts, stories, and reviews on Houdini's twin passions: magic and spiritualism. It's great to think of Houdini and his peers selecting item for inclusion, then sticking them into place, editing the story of magic and live showbiz in the first two decades of the 20th Century.
Everyone should like collecting and sticking things in books with an artistic flourish. These books create wonderful memories of your life and your view of the world. They reveal what delighted you, what you did and what made you think.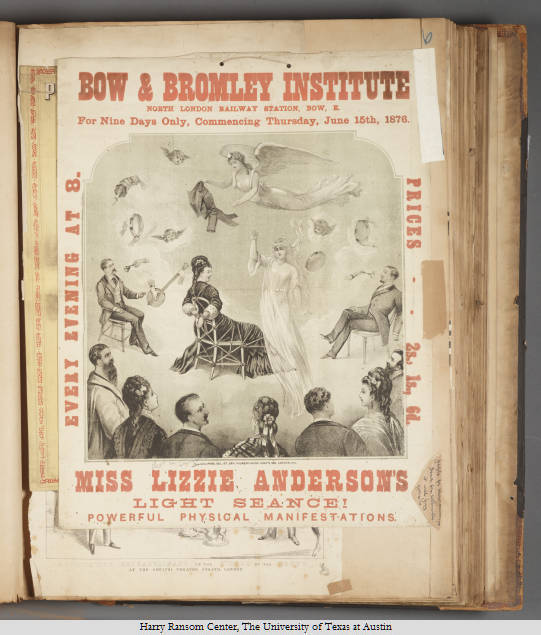 The magician owned the ten books at the time of his death, but he hadn't compiled them all.
Four of the scrapbooks are associated with working magicians who owned the finished object prior to its acquisition by Houdini, and who most likely personally compiled the material: Professor Harry Helms (American, born between 1865 and 1868, died 1924), Herr Jansen (born in Denmark, 1883-1955, also known as "Dante"), S. S. Baldwin (American, 1848-1924, also known as "The White Mahatma"), and Professeur Em. De Verli (probably Belgian, active 1866-1909)… A fifth scrapbook was owned by a Dr. Merlin, possibly also a professional entertainer, when it was given to Houdini by Merlin's sister prior to 1922. The other five scrapbooks are chiefly comprised of articles about spiritualism, magic tricks, and related subjects. Two of these thematic scrapbooks have evocative titles: "Snake Charmers and Other Conjurers" and "Magic Illusions: Spooks No. 1."
Nearly every scrapbook contains elements of both categories.
We've picked out a few of our favourite cuttings: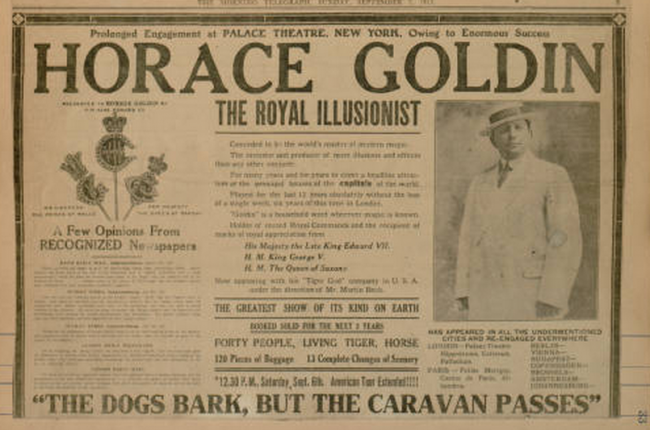 DOINGS. One of Anorak's favourite words, but rarely used nowadays.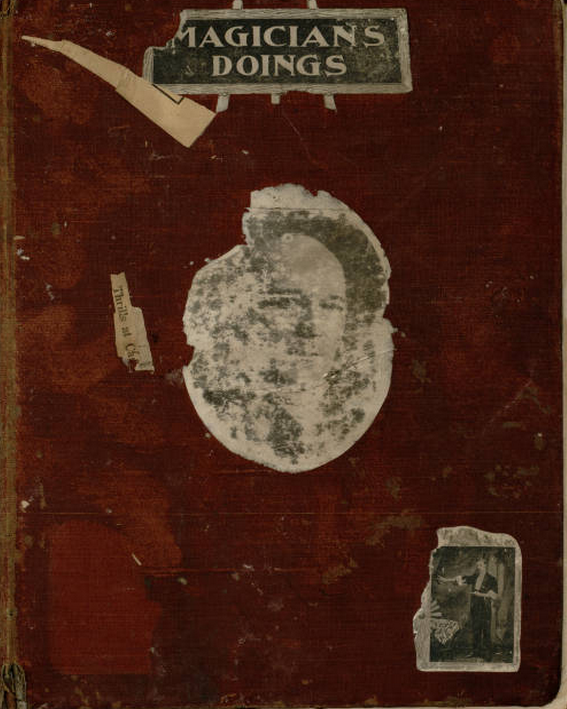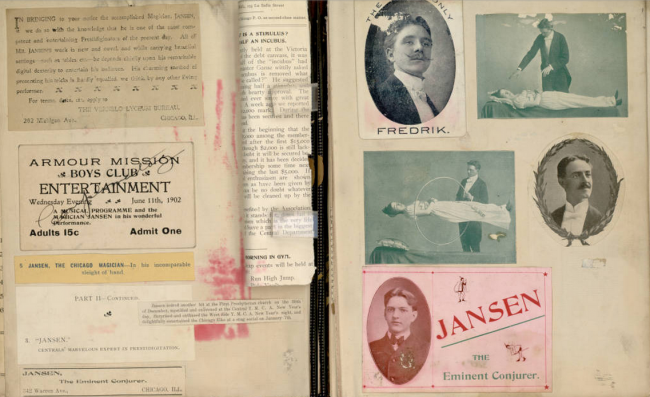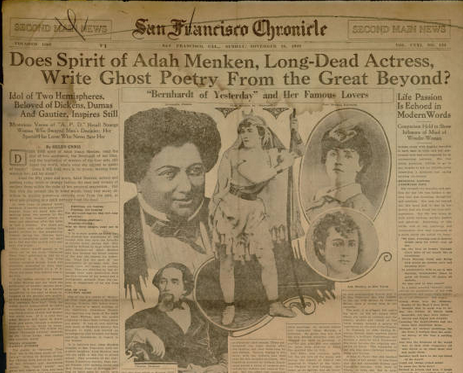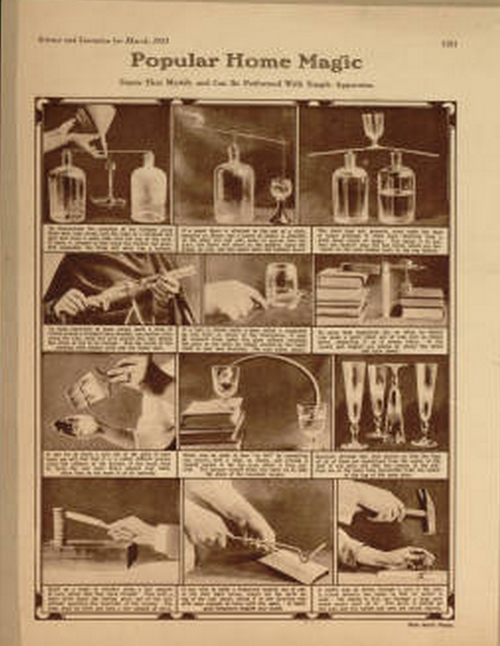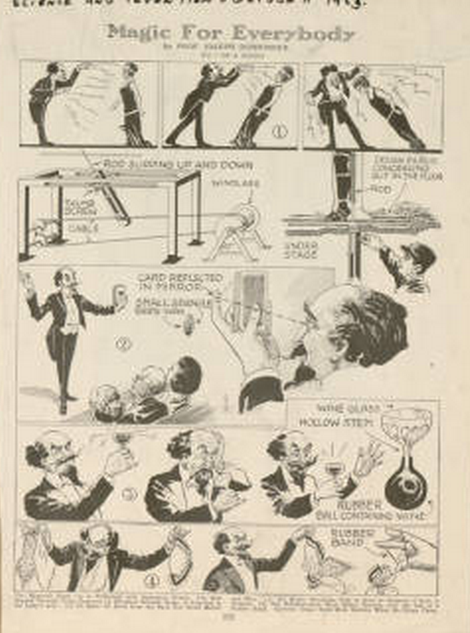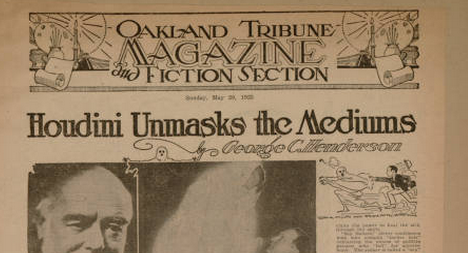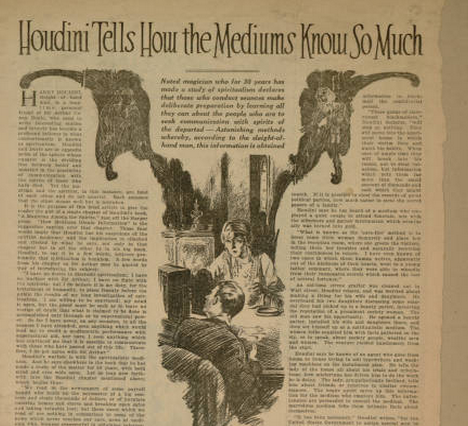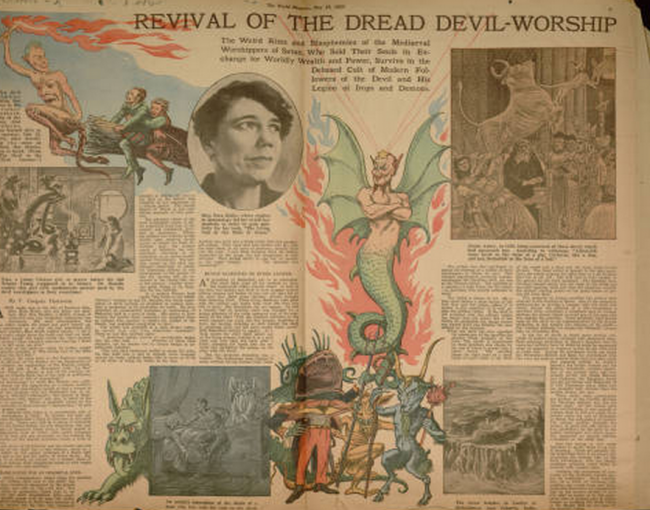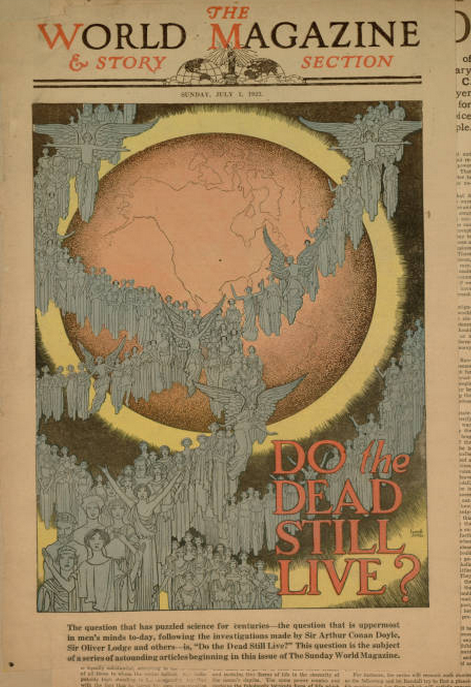 Spotter: Not Even Past