"The human race has been marching upward from the first ages of history. Under what law has that mighty procession of the ages taken place? Science and history both answer that man has advanced, step by step, from the ignorant and selfish rule of his lower brain organs uptoward the beneficent dominion of his higher faculties.

"The laws which have controlled that vast upward movement are still in force. They are fixed in the very constitution of man. And they are of supreme importance at the present time, for they determine what new institutions and what social changes are now required to meet that higher growth of man."

– Dr Alesha Sivartha, The Book of Life: The Spiritual and Physical Constitution of Man
In The Book of Life: The Spiritual and Physical Constitution of Man (1898), Dr Alesha Sivartha merges mind and body into demystifying brain maps, which he presents as graphics over 12 chapters, each dealing with a part of what makes us human. Study his 12 'Departments of Society' and you're head will be jam-packed with sausage-shaped pseudoscience goodness, and you will be on the way to becoming complete.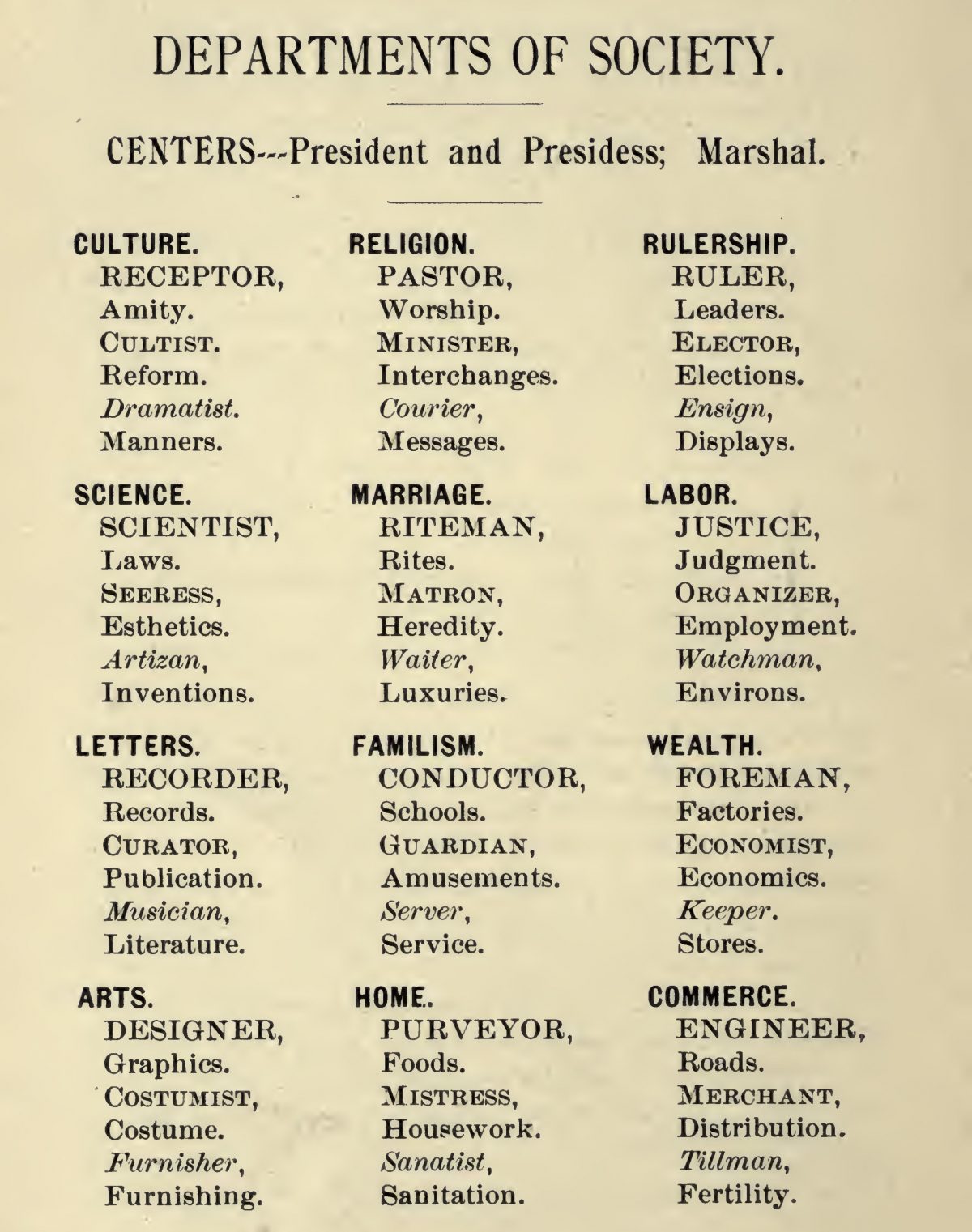 A medical doctor, artist, lecturer and a man vested in spiritualism, not much more is known about Dr. Sivartha. Rumours are that he was really one Dr Arthur Merton (1834-1915).
His great grandson Don Ross has some info:
The Book of Life is at once Scientific and Biblical: Evolutionist, Creationist, Messianic, and Spiritualist. All woven together to create a fascinating mixture of ancient and modern points of view. His father was a Hindu, his mother a Unitarian, and Sivartha believed that Science could finally answer the Deepest Mysteries to prove Religion. The Book of Life is Dr. Alesha Sivartha's record of such Discoveries from 1859 to 1878. Some might call it Biblical Humanism with a Judaic twist; others call it Theosophy.

"Whispers With Sivartha is the dream child of one of Sivartha's rare non-Christian descendants, his great-great-grandson, a California Buddhist with Spiritualist tendencies. Even so, I hope to distill practical ways for people of all faiths to live The Book of Life in this modern day."
Interesting stuff. But if you've not the time nor the inclination to read the book, Dr Sivartha has produced an album of fabulous illustrations. The one of the hand can be bought as a T-Shirt in the shop.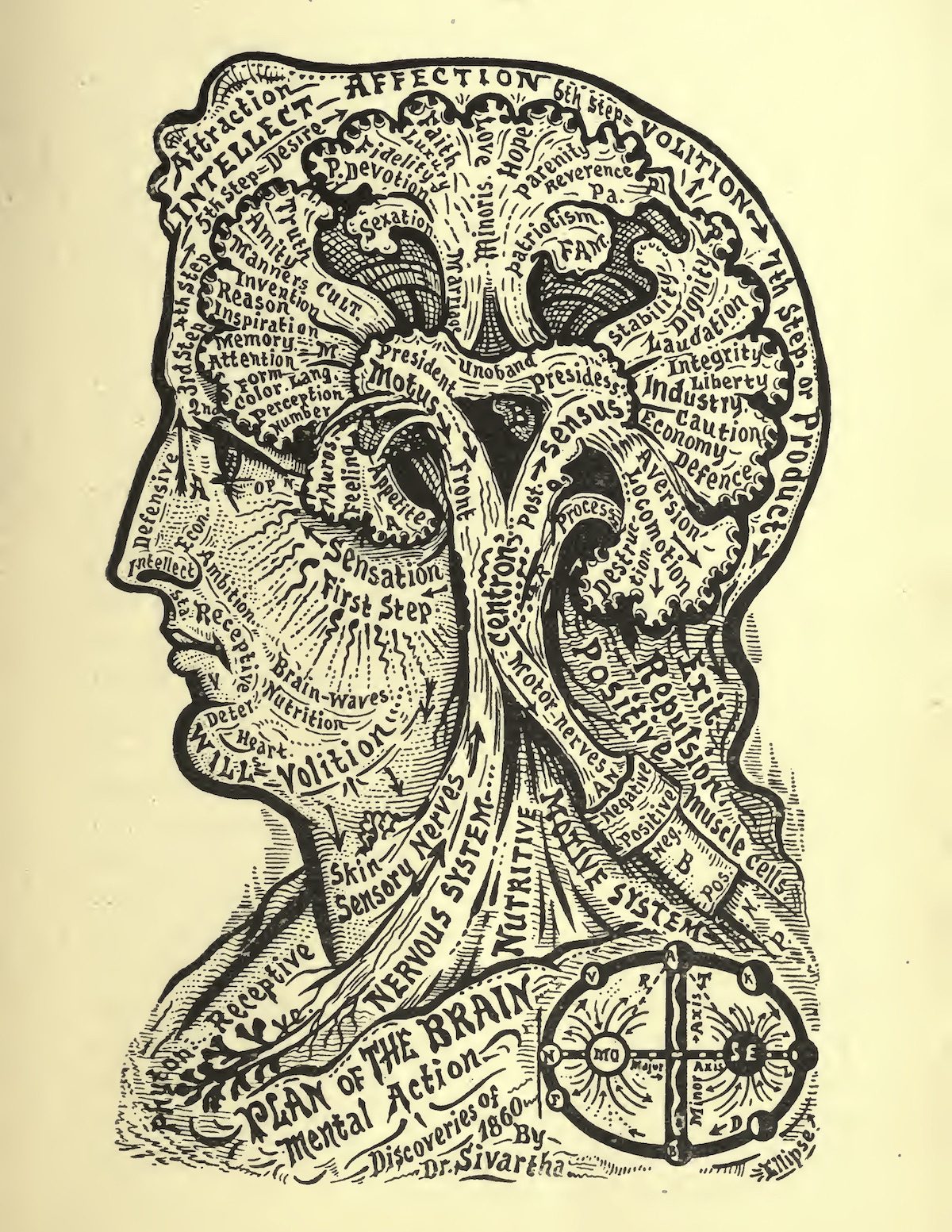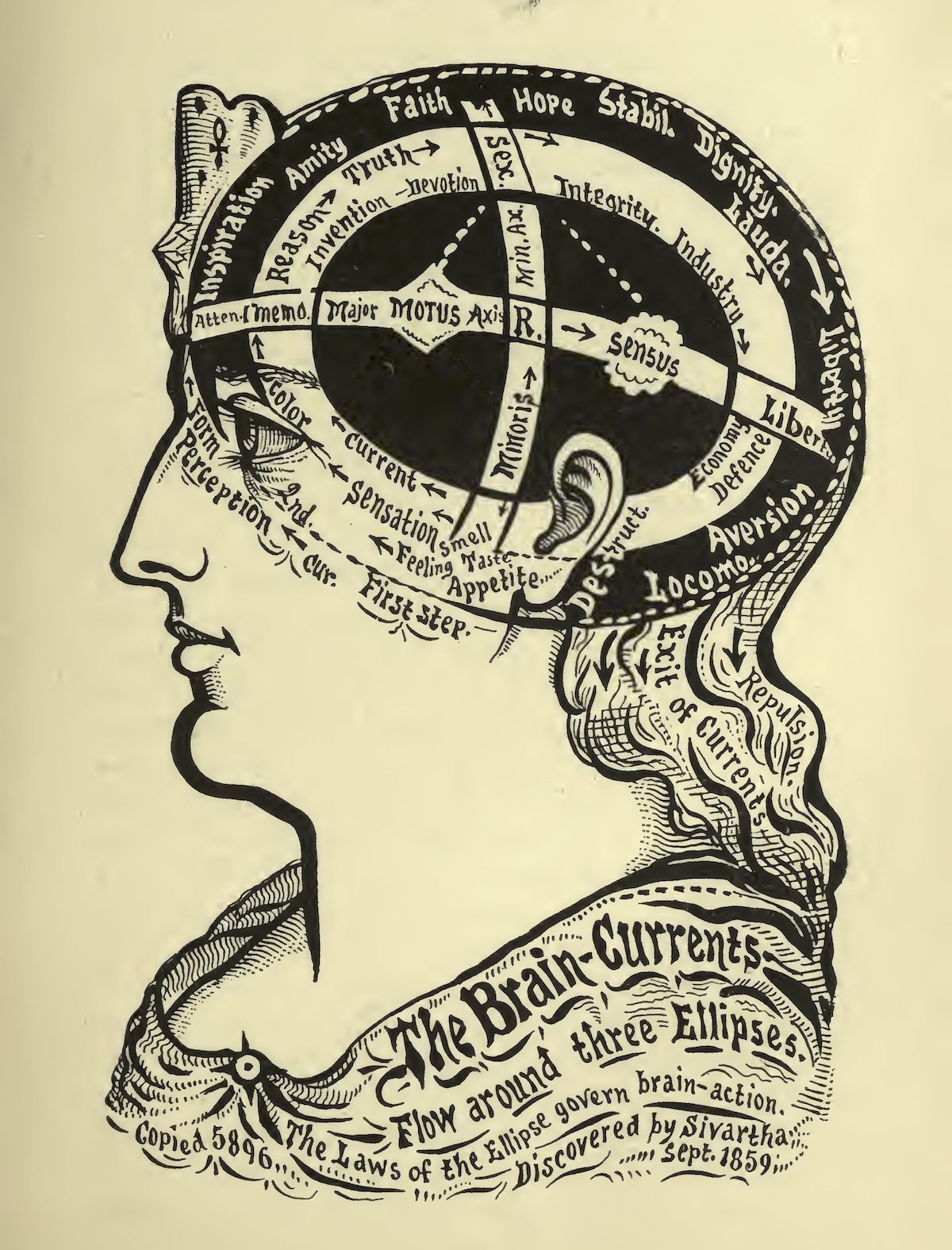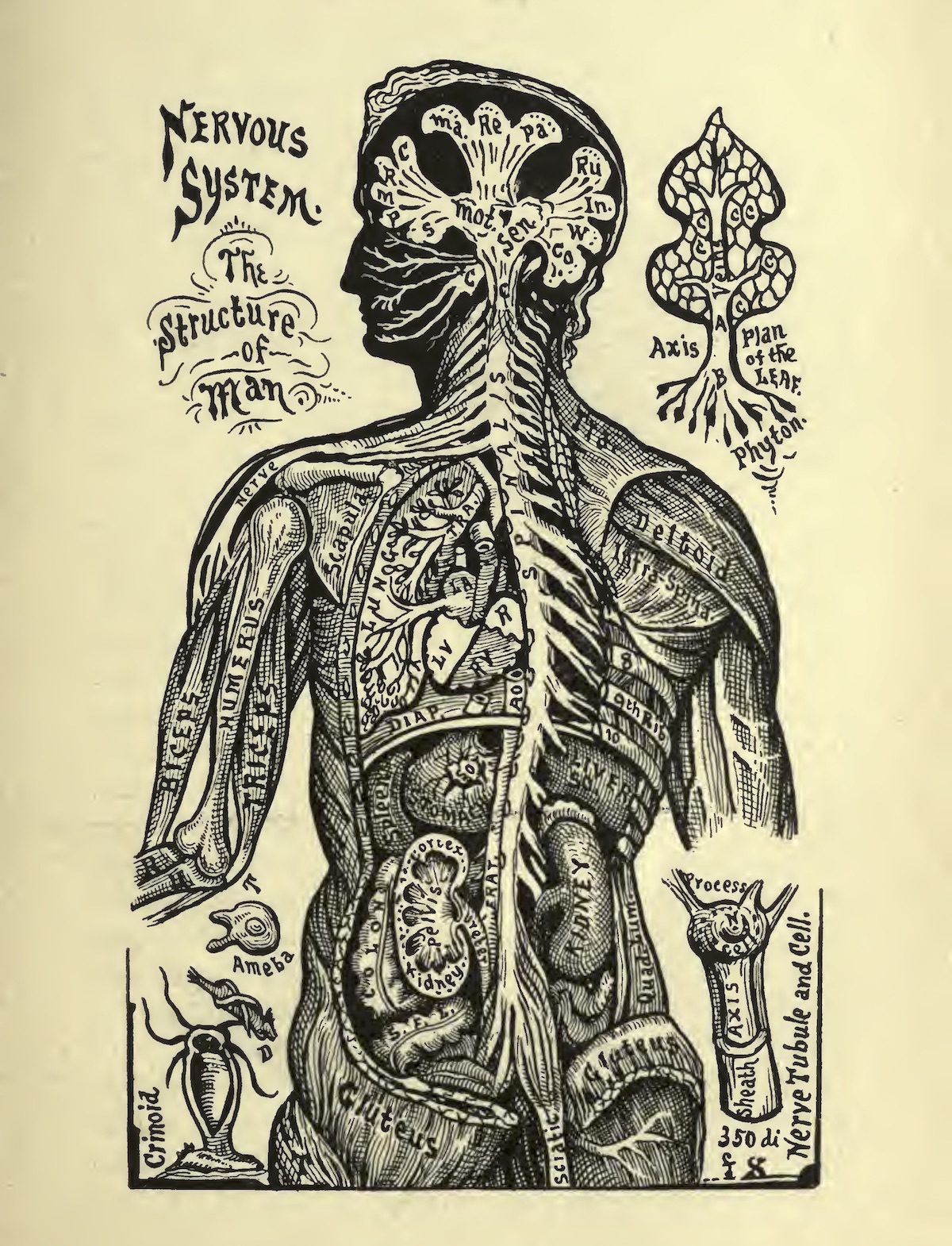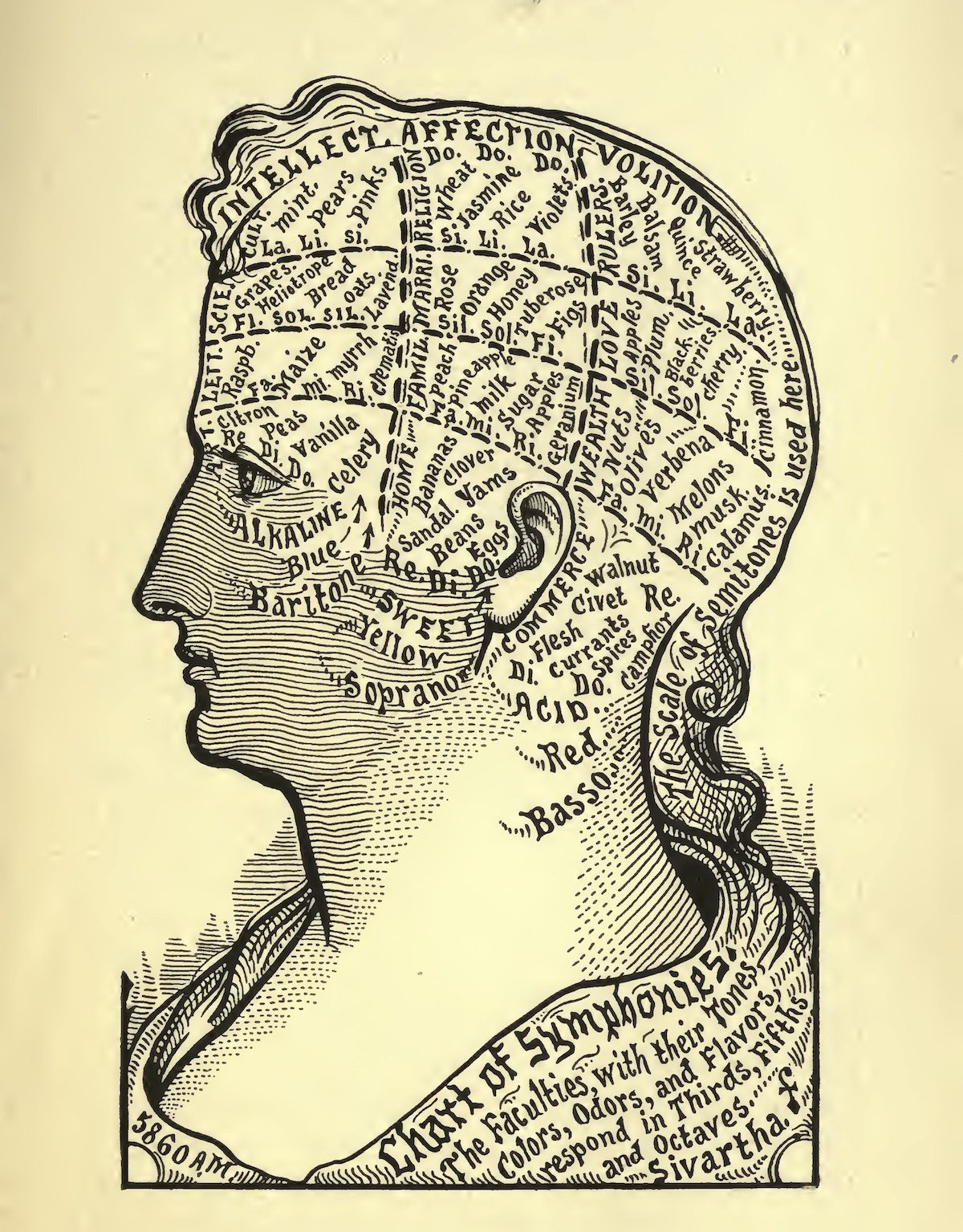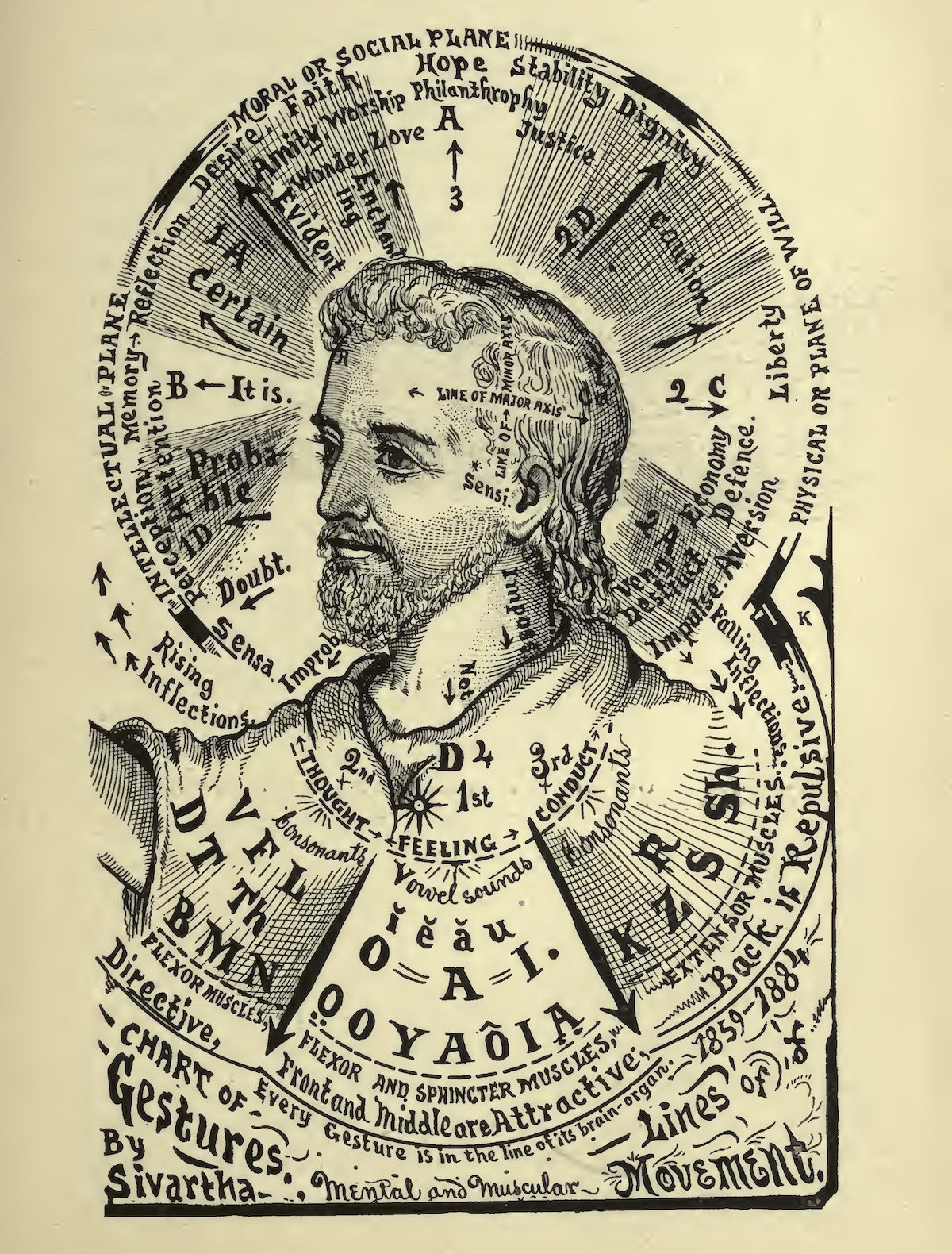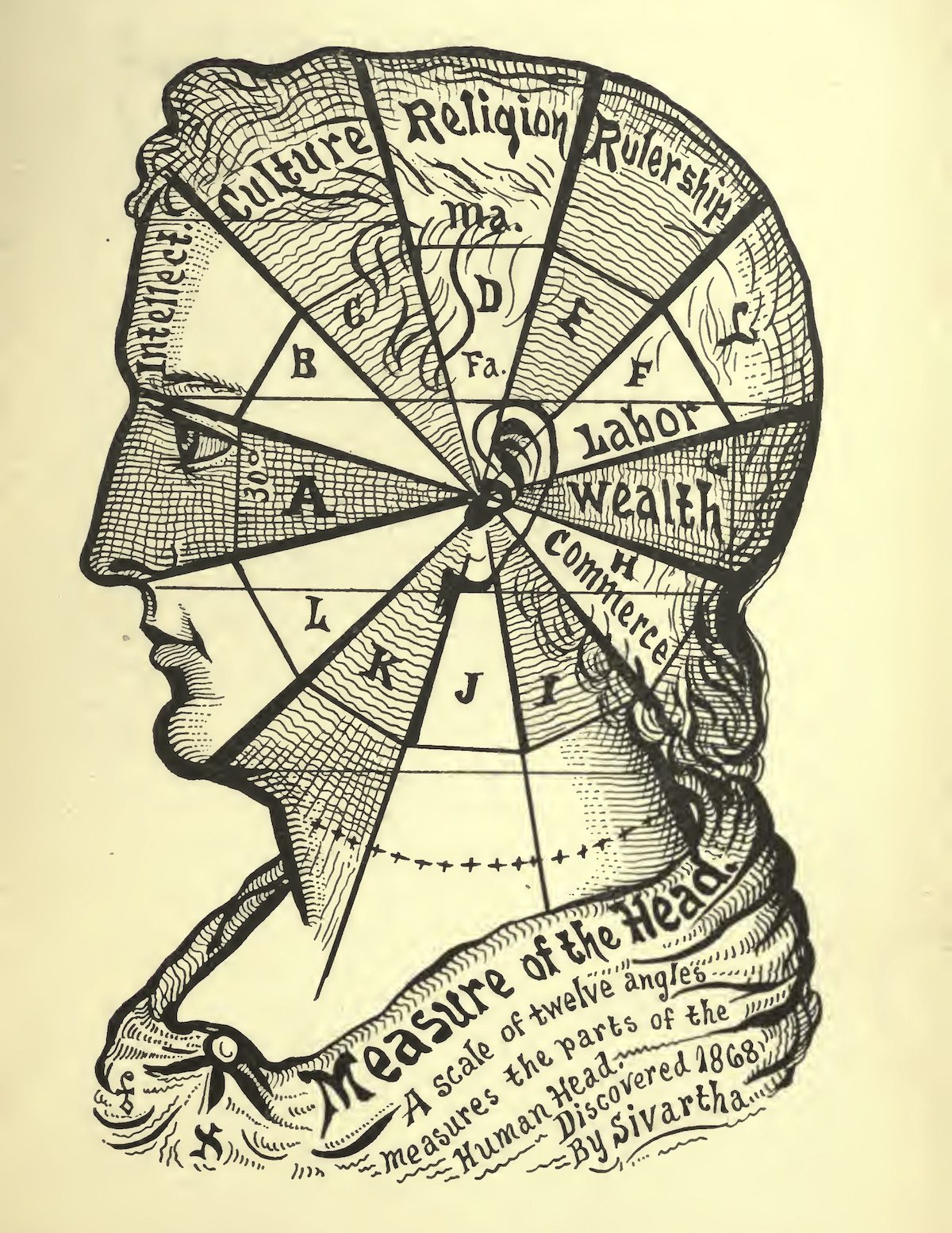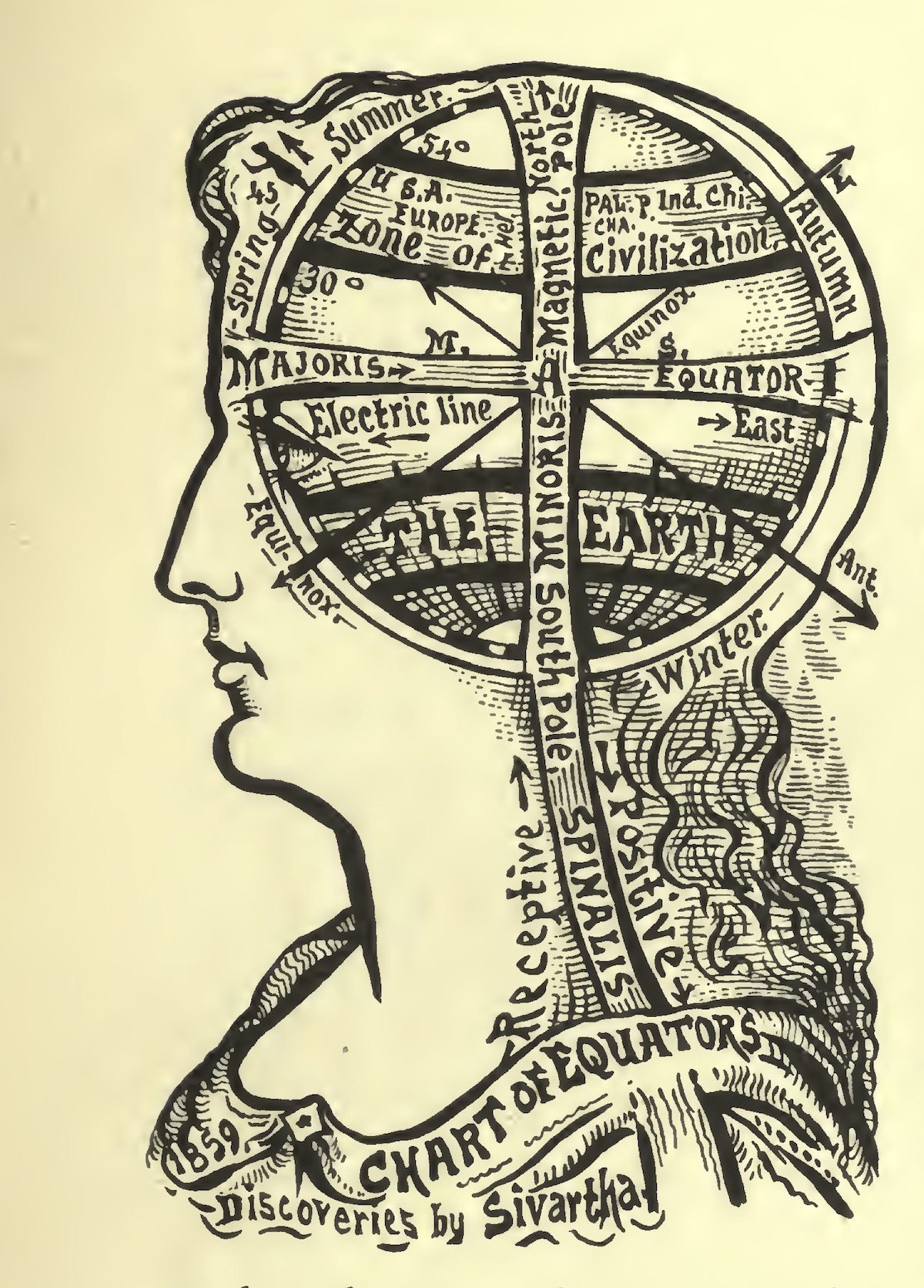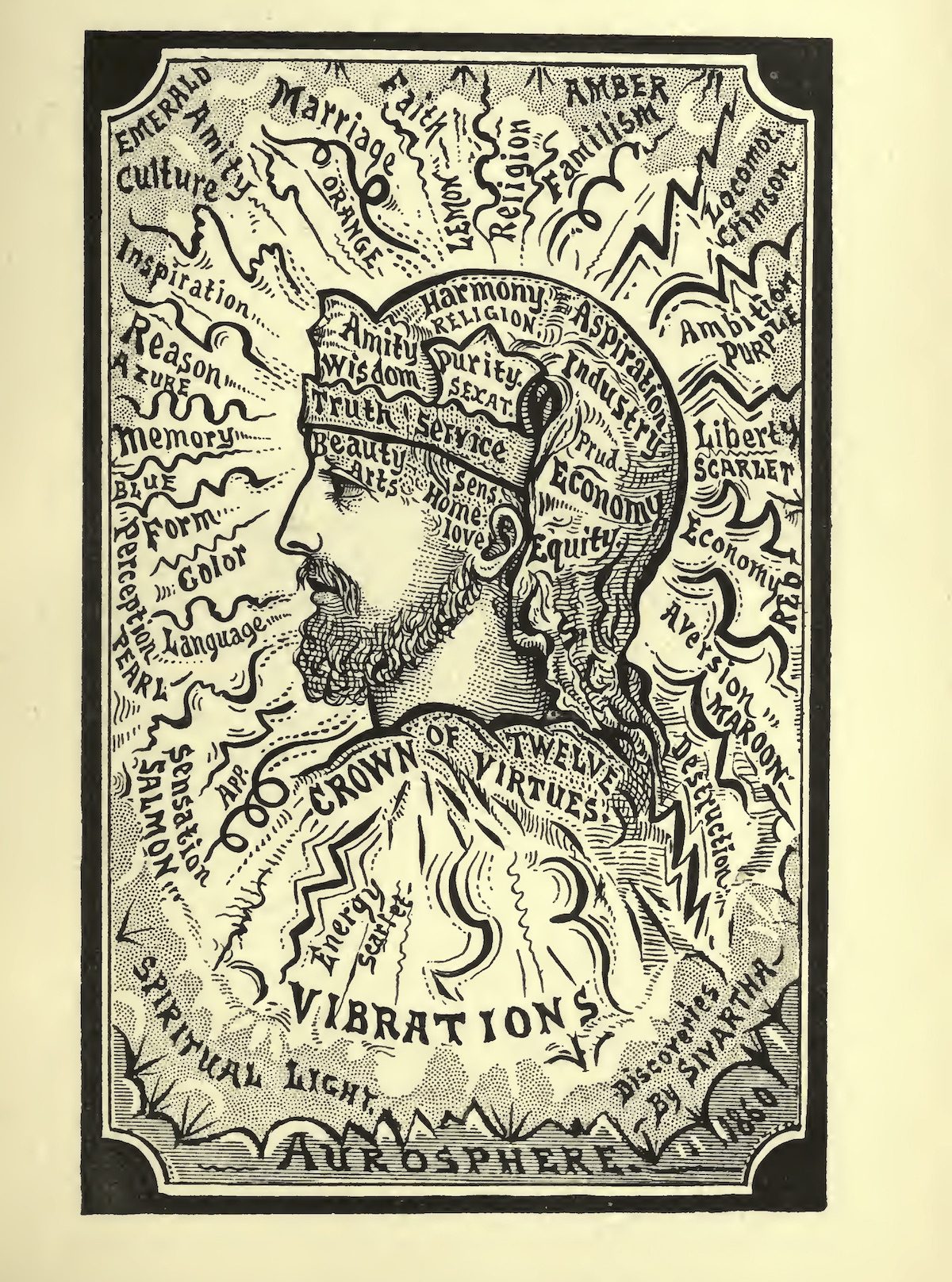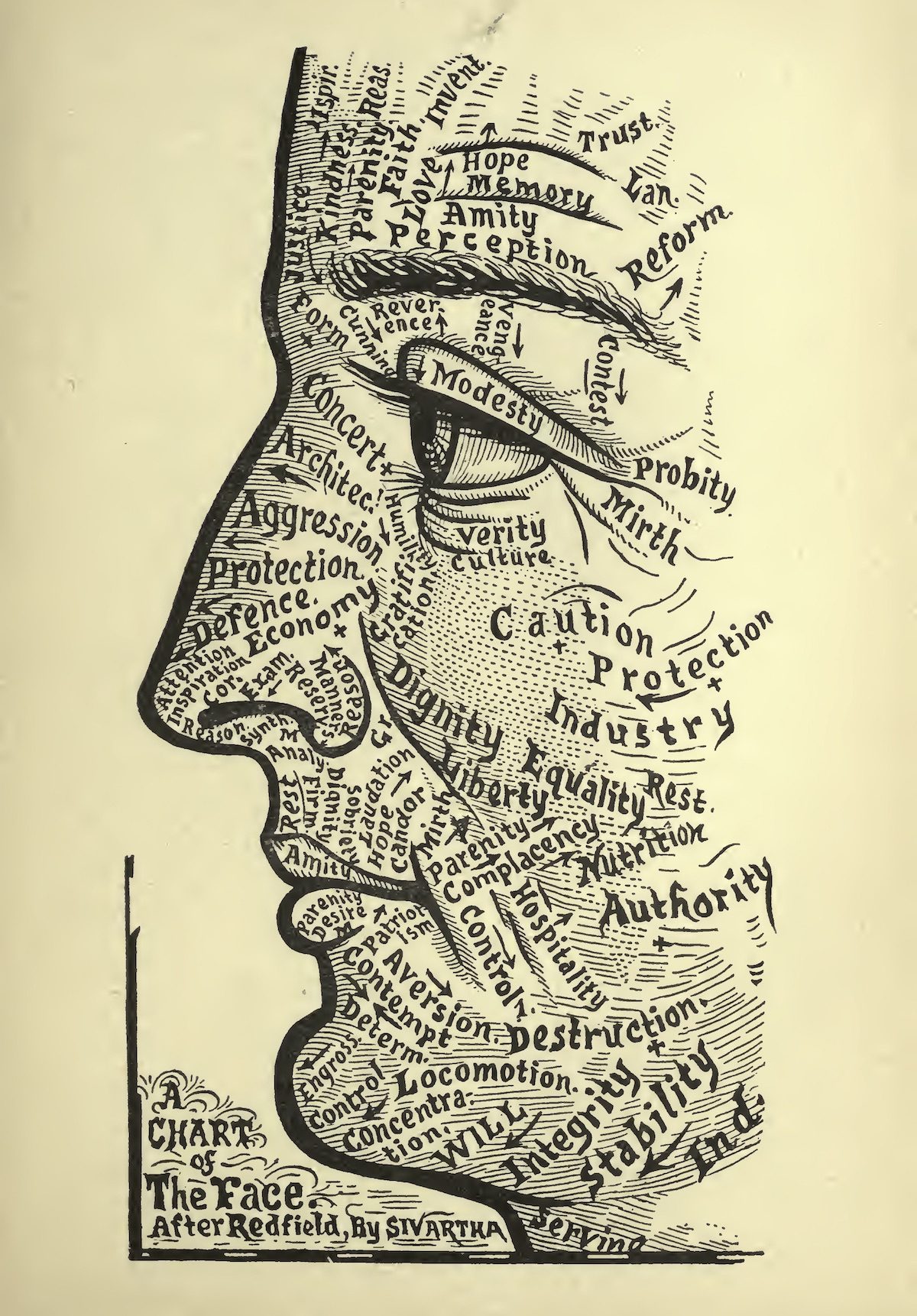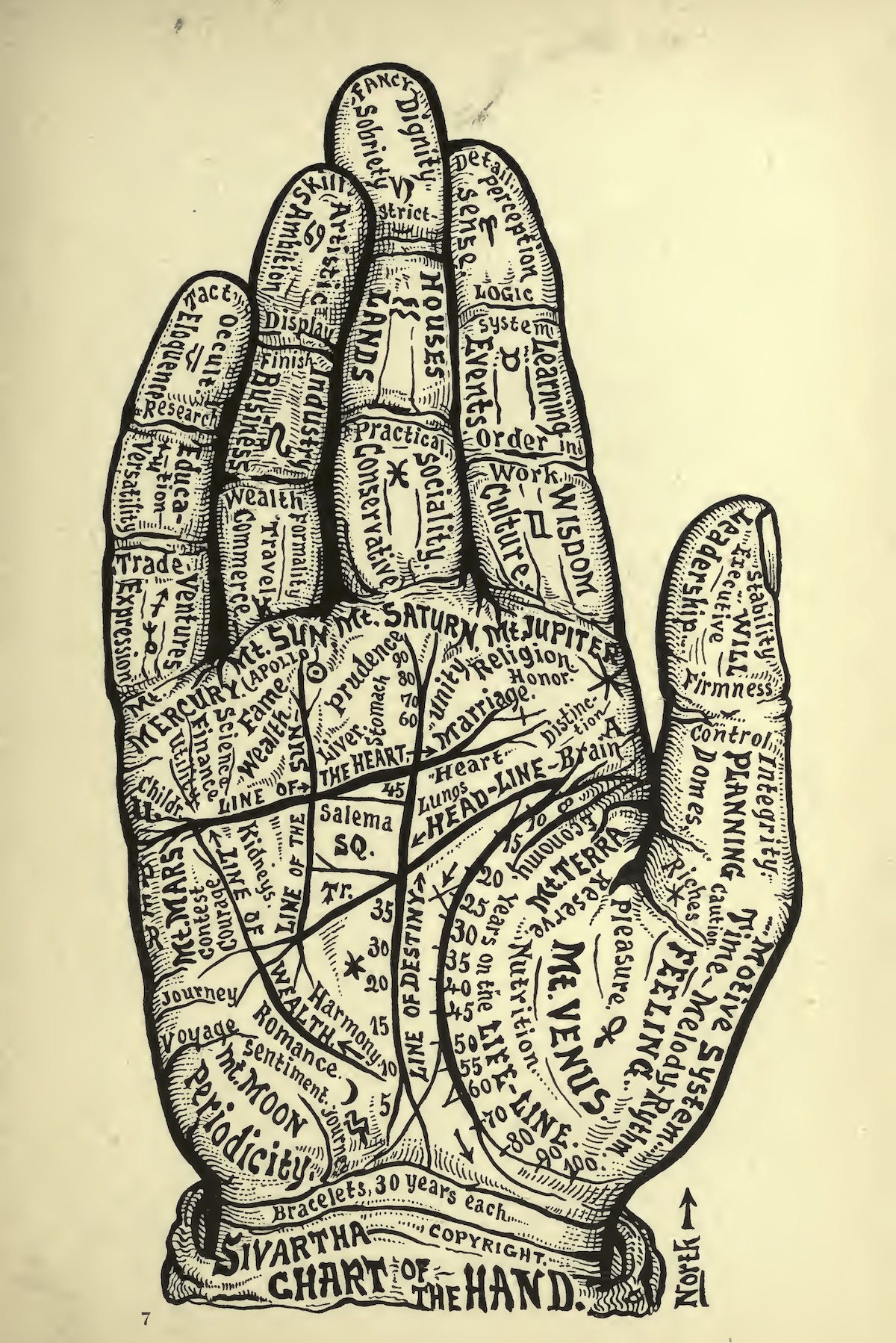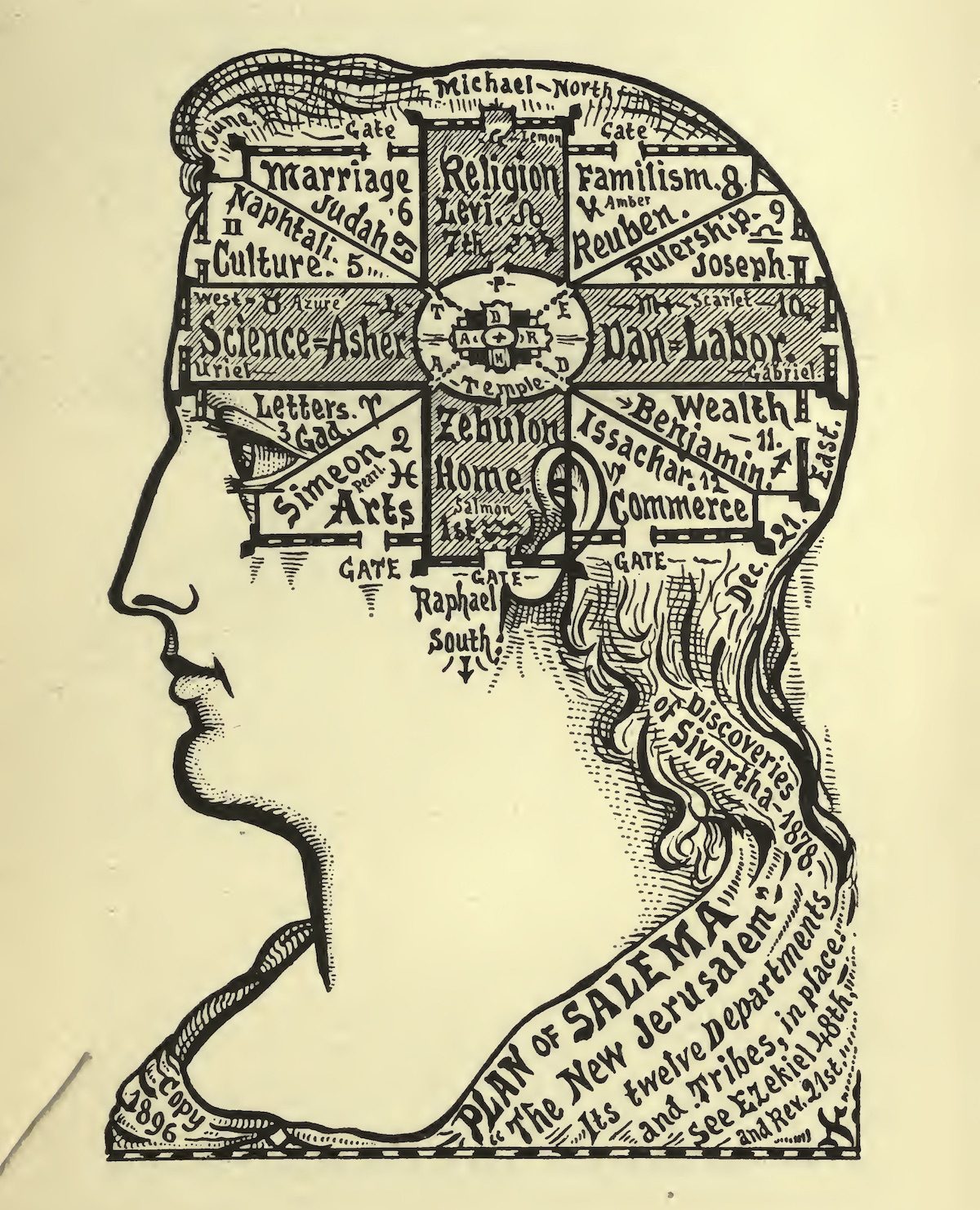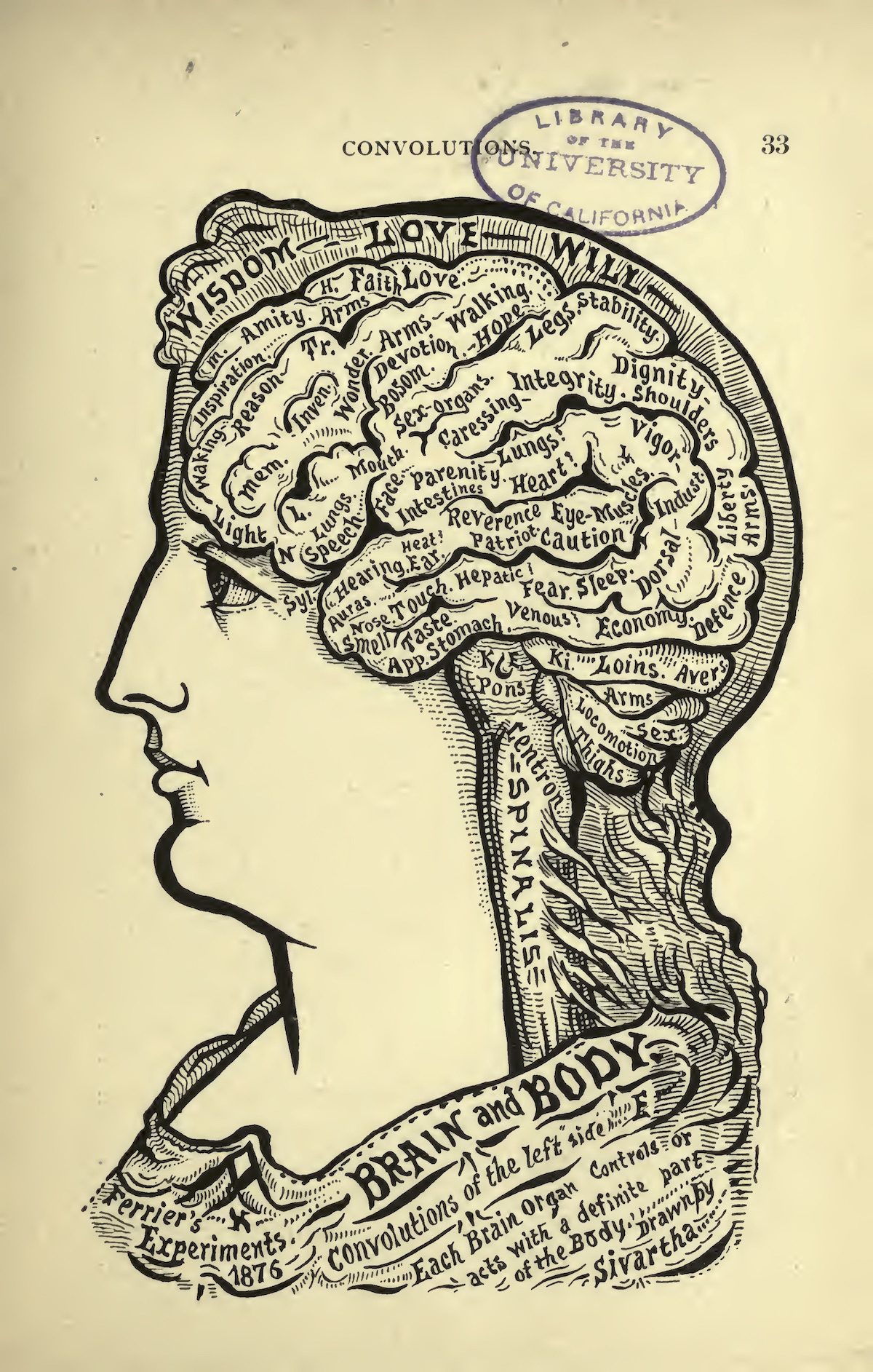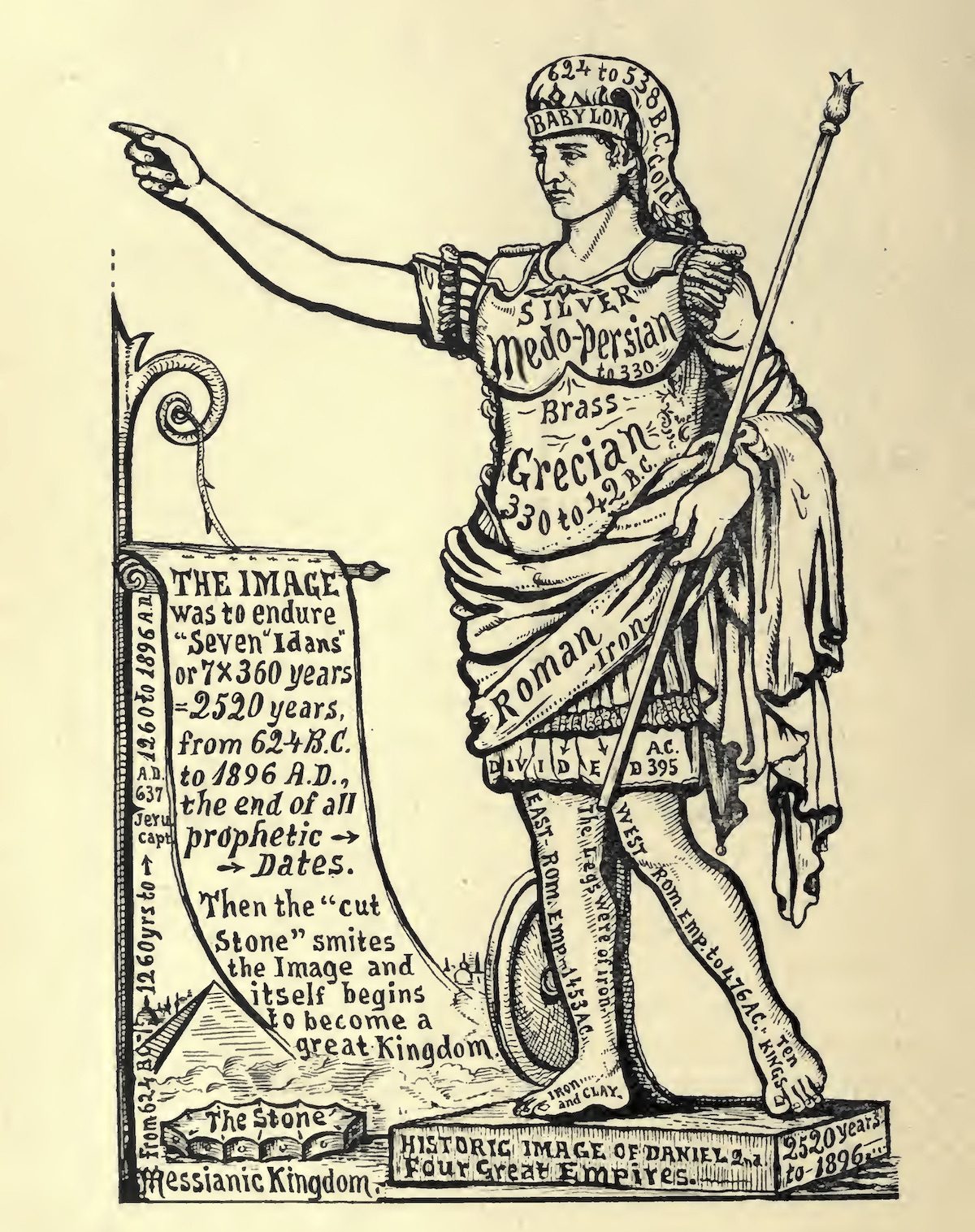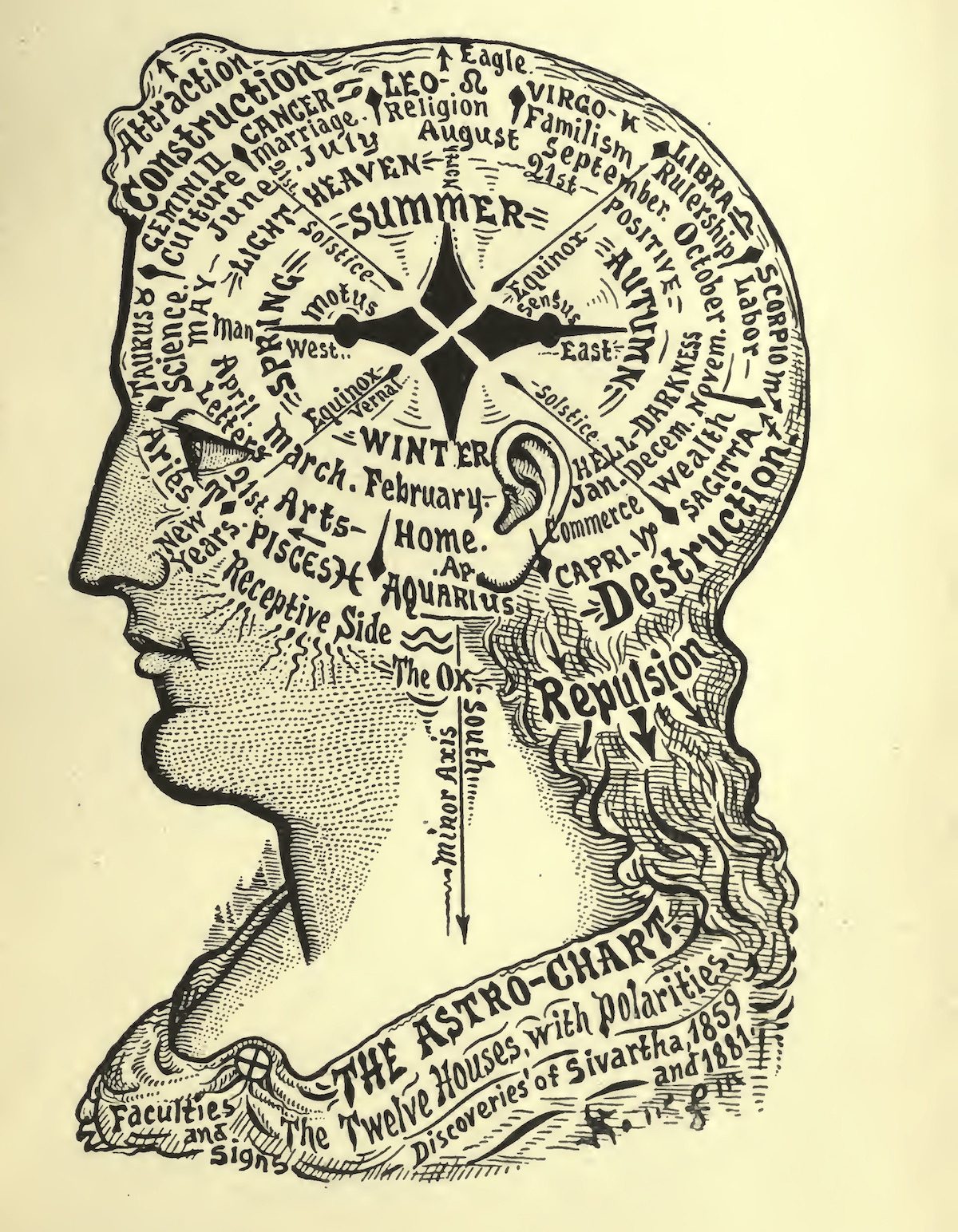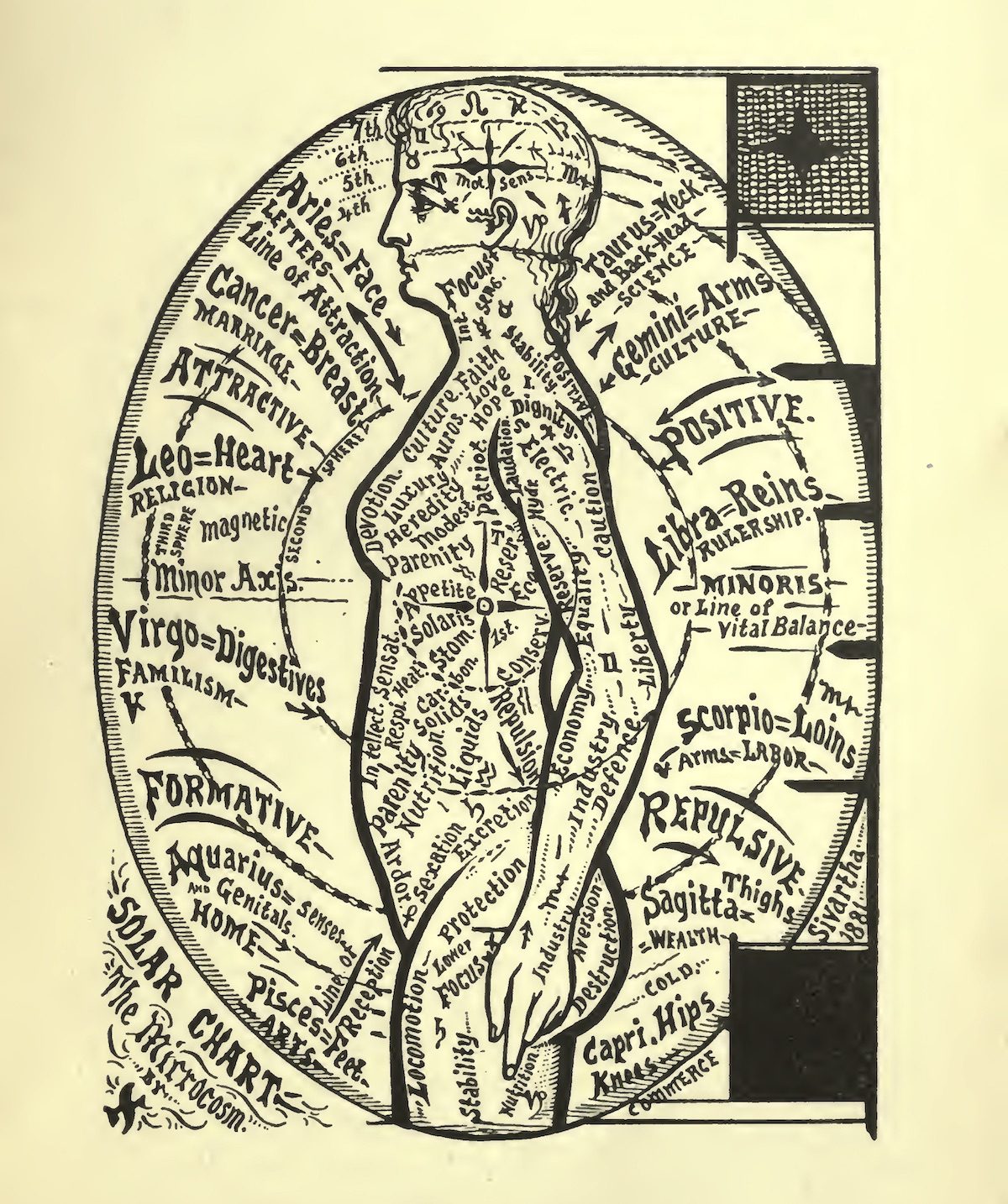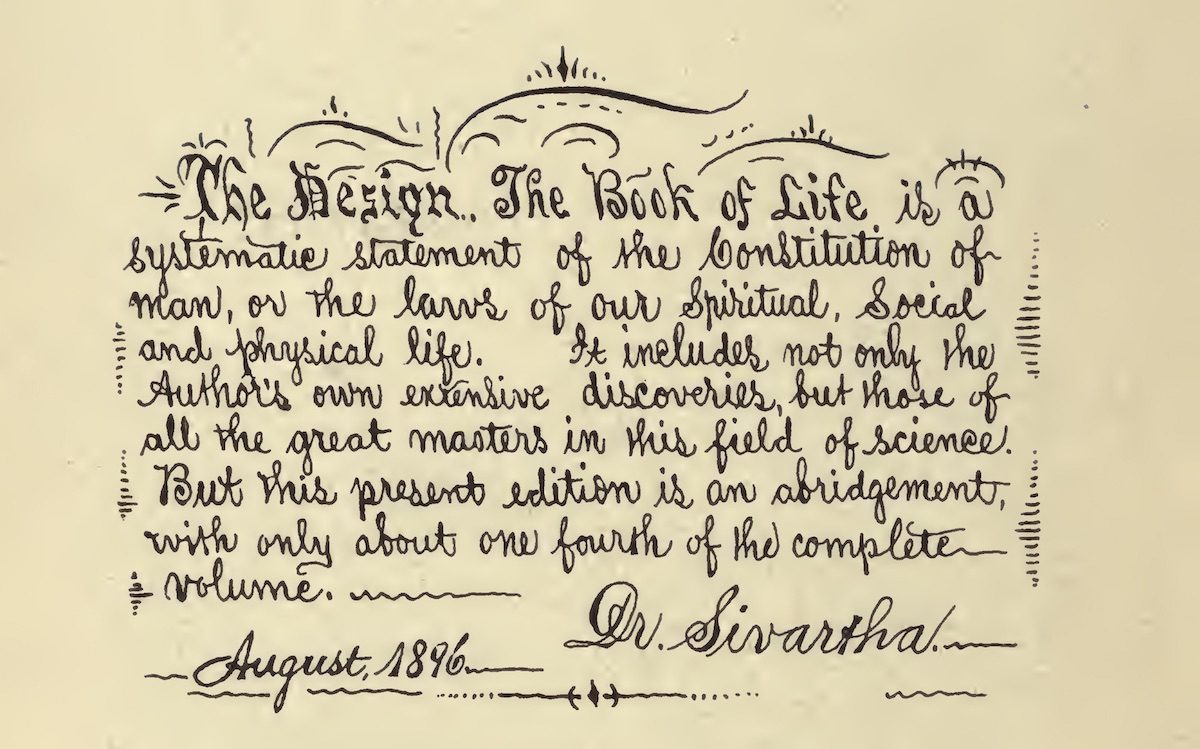 Via: LoC.