In 1981, Australian photographer Simon Nowicki was in London. That year he was also in Germany, The Netherlands and France.
In London, 1981 had seen riots in Brixton, the marriage of Prince Charles and Lady Diana Spencer, John McEnroe defeating Björn Borg at Wimbledon, the film Chariots of Fire released a day after the first London Marathon and the city's top pop star, Stuart Leslie Goddard, aka Adam Ant, who at the behest of fellow Londoner and impresario Malcolm McLaren adopted the mien of a dandy post-punk highway pirate and commanded us to Stand And Deliver.
In London even the cutting-edge hits are about the past seeping into the now. London is all about ghosts and thinking of the layers of human dreams that lie beneath your feet.
Simon takes us to a time when some stiff-faced men still wore bowler hats on their heads and mutton chops on their cheeks,  Speakers' Corner was as boisterous as ever and being a Londoner was about birth not choice. Things have changed. But London remains beyond the ken of tourists in search of Dickens, swing and teatime. It's a collection of hamlets and towns joined by roads, Tube and irritation, a city possessed of a deep, spiritual past sensed in blue plaques, cemeteries and an antipathy to change.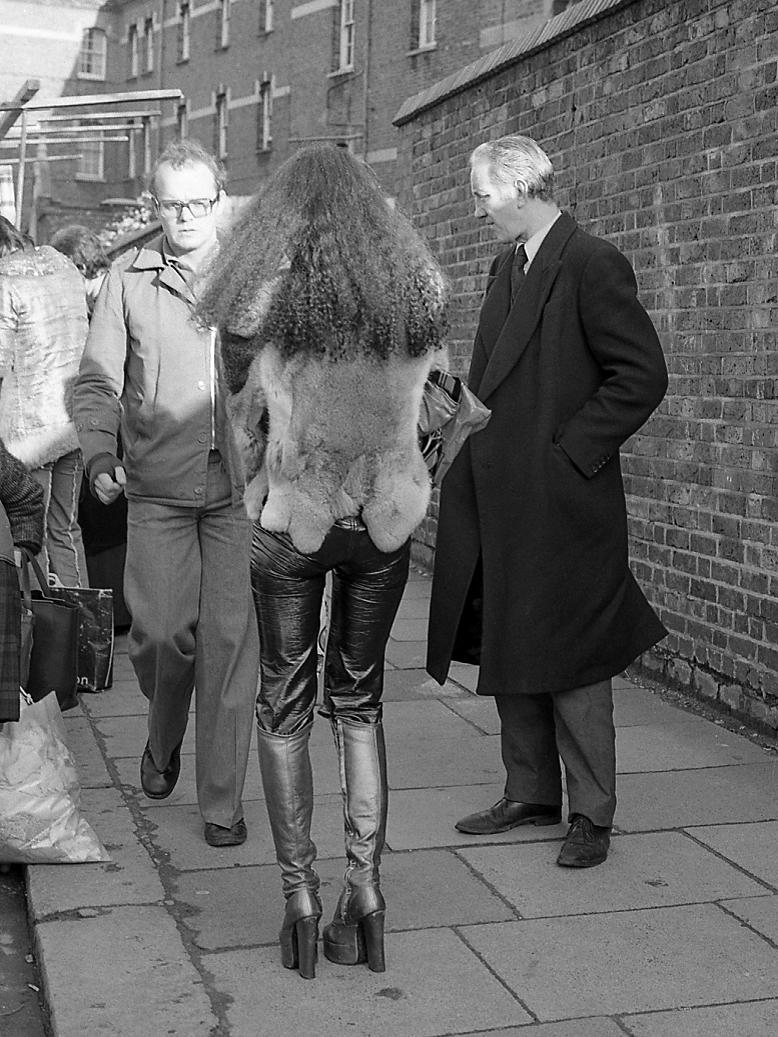 I have practiced the art of photography for over 35 years and have always been interested in street photography, documenting people going about their daily lives. As a photographer I want to record real events rather than stage or create an illusion. I aim to portray the idiosyncrasies of human behaviour in a gentle and compassionate way. For me it is important that my photographs convey the truth about the real world and secondly to communicate my comment on that truth. Photographers that have influenced my work include Henry Cartier-Bresson, Paul Strand, Robert Frank, Lee Friedlander and the Melbourne photographer Rennie Ellis, all of whom perfectly captured the "decisive moment".

– Simon Nowicki