"I try to shake this thought off: It may be that a healthy planet should have no more life upon it than a well-kept dog has fleas; but what possesses the flea to concoct its own flea powder?"

– Boris Artzybasheff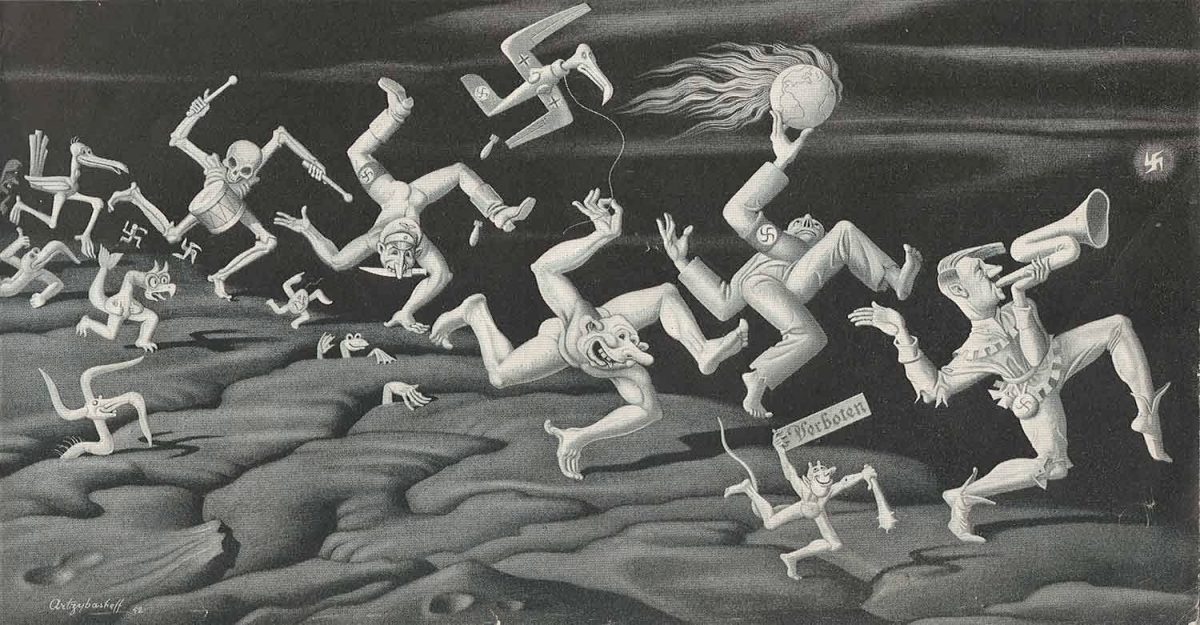 Boris Artzybasheff (25 May 1899 – 16 July 1965) created many of these abstract anti-Axis illustrations for America's Wickwire Spencer Steel Company (1901 – 1963) in World War 2. We've seen Artzybasheff's fabulous designs of humanoid machines. And now we see his visions of Nazis and their partners in World War 2, most notably humans morphed into Swastikas – in a similar vein to how John Heartfield (19 June 1891 – 26 April 1968), the German visual artist who pioneered the use of art, notably photomontages, a political weapon, showed us the Nazi Christmas.
Born in Kharkiv, Ukraine, Boris Artzybasheff was the son of noted Russian writer, Mikhail Artsybashev, who told him shortly before the outbreak of the First World War, "Get out of Russia, don't sponge on my reputation, and change your name."
In 1920, he arrived in New York City and began work as an engraver. As Lusher Gallery notes, in an autobiographical article entitled The Purgatory, he recalled: "A year hence, when the Communists would be eradicated and Russia returned to normalcy, I would return and resume the life of culture, the United States having little to offer in the way of arts and music."
Artzybasheff became a prolific illustrator for magazines such as Life, Fortune and Time, for which he produced scores of covers. He illustrated around 50 books, including his own work As I See, and ads for, among many, Xerox, Shell, Pan Am, Casco Power Tools and Scotch Tape.  And these for the Wickwire Spencer Steele are choice.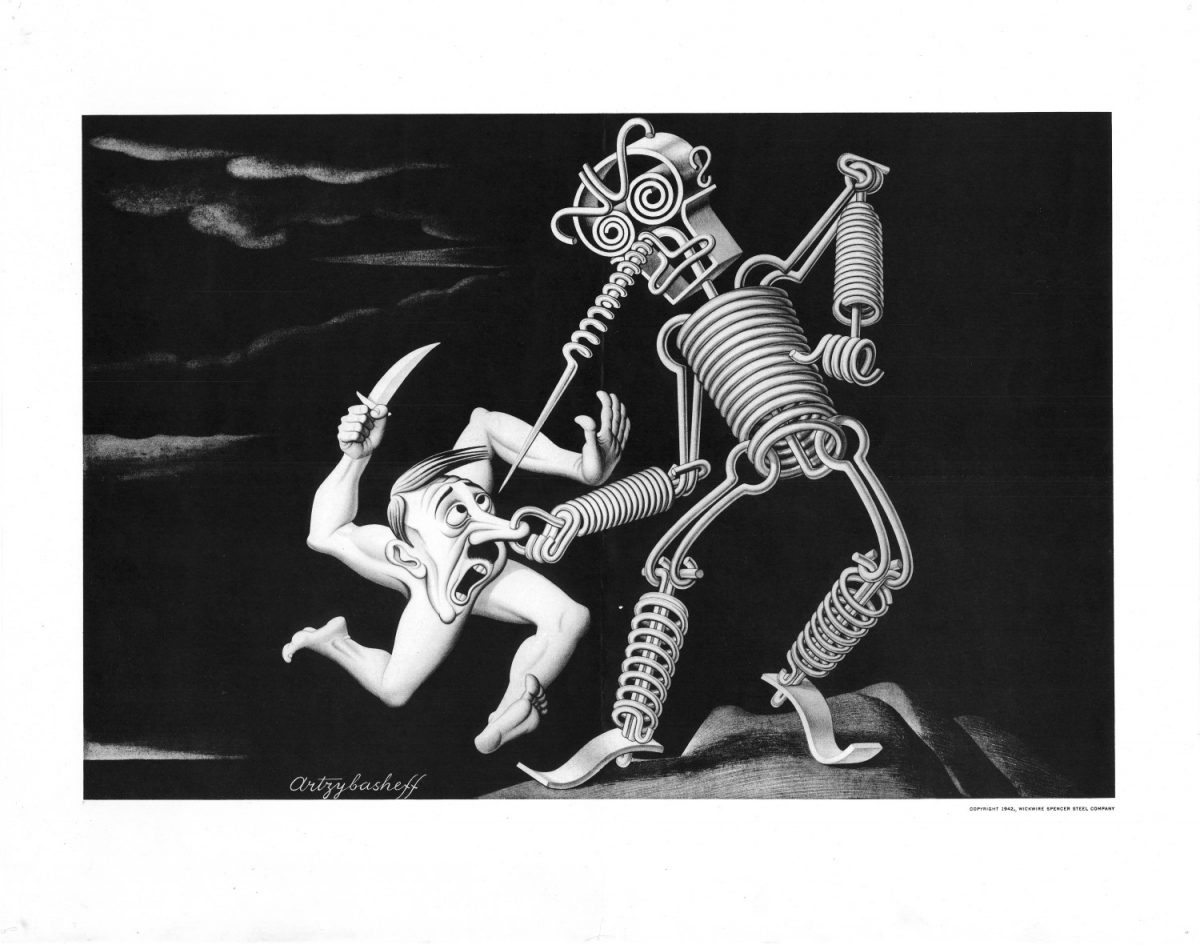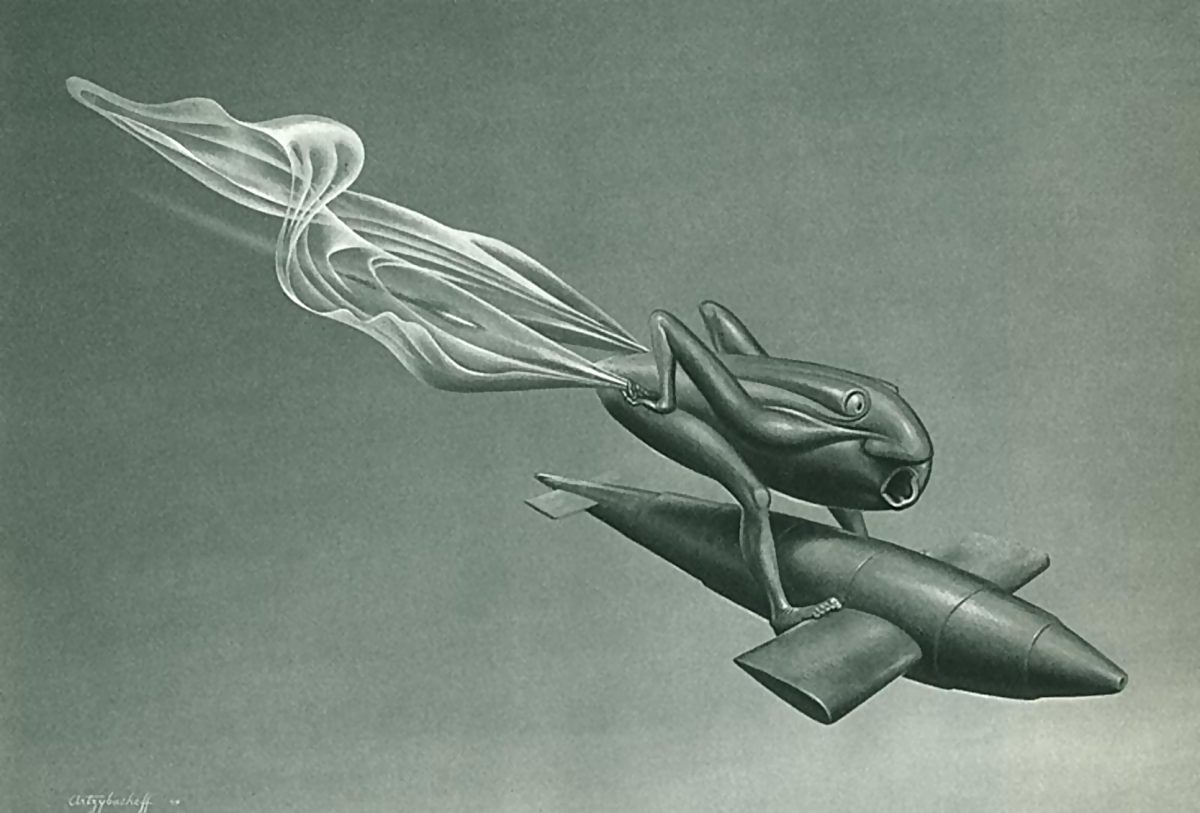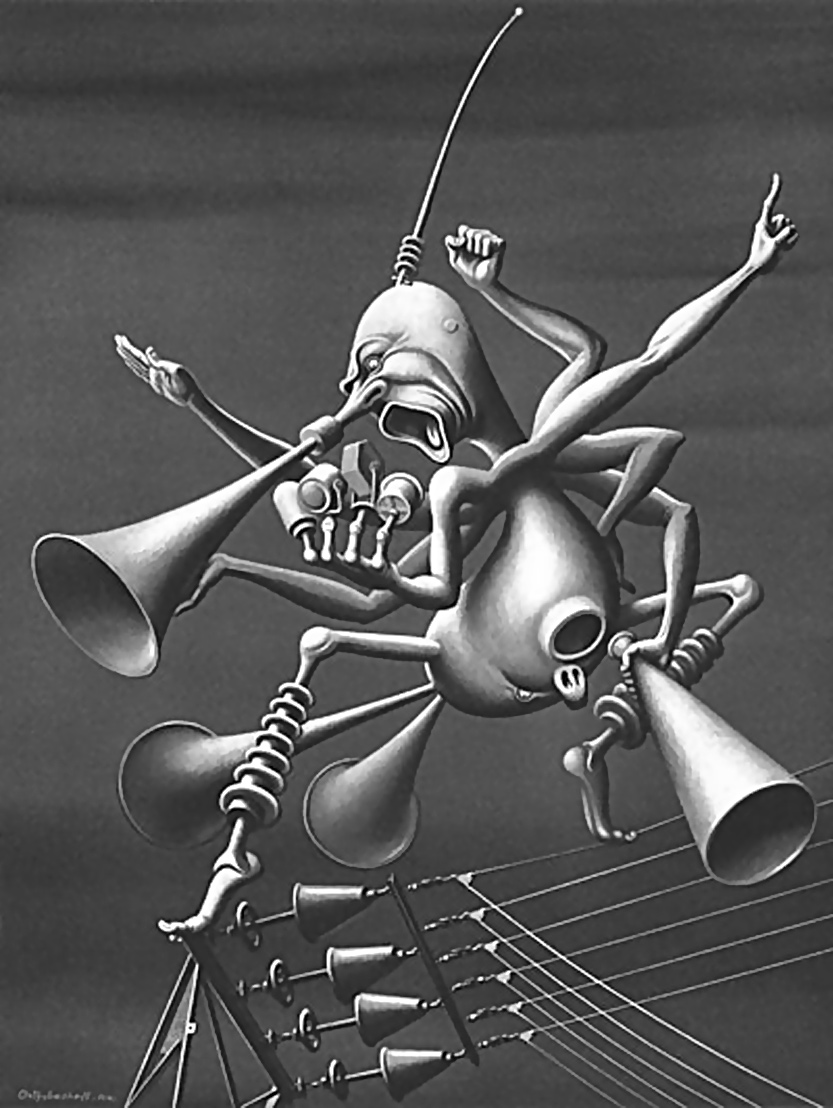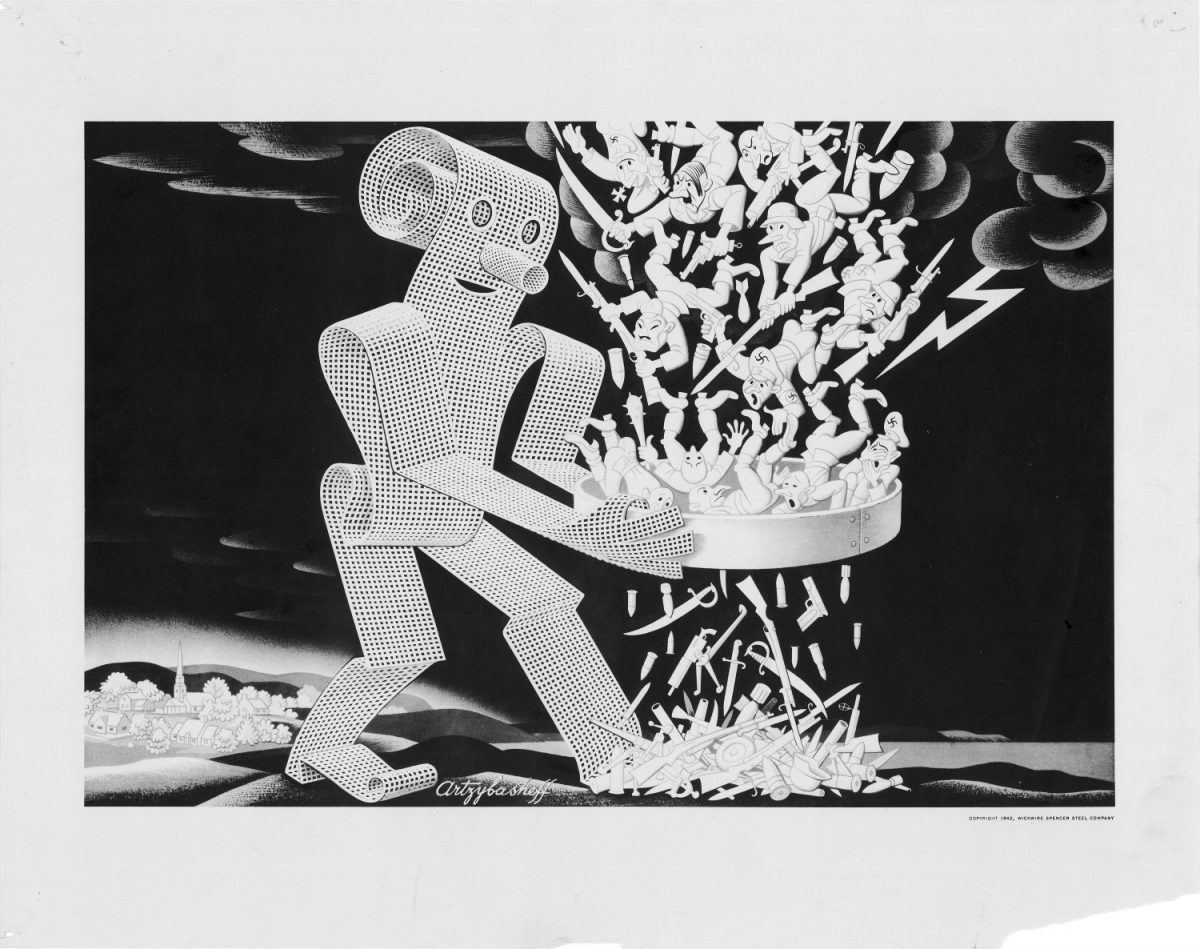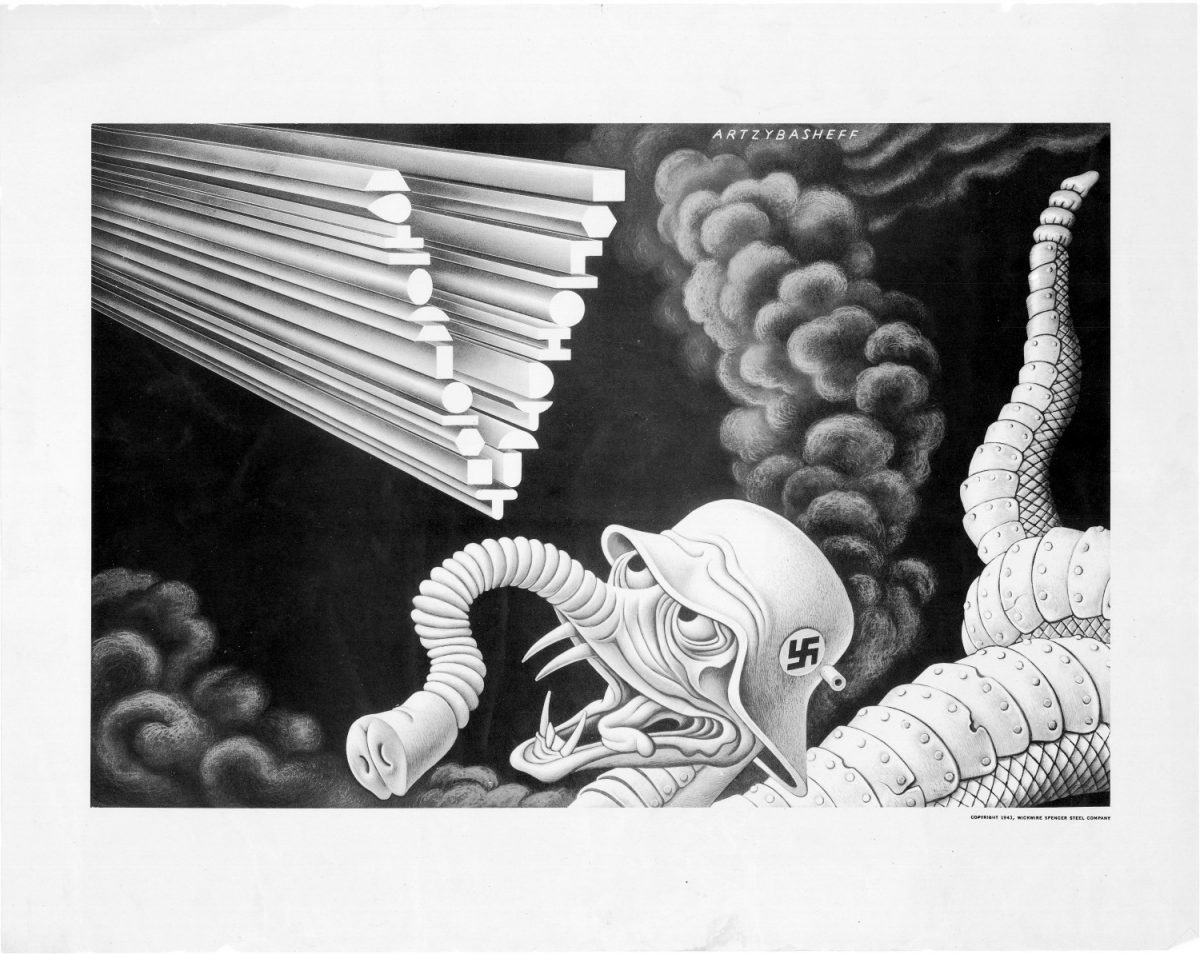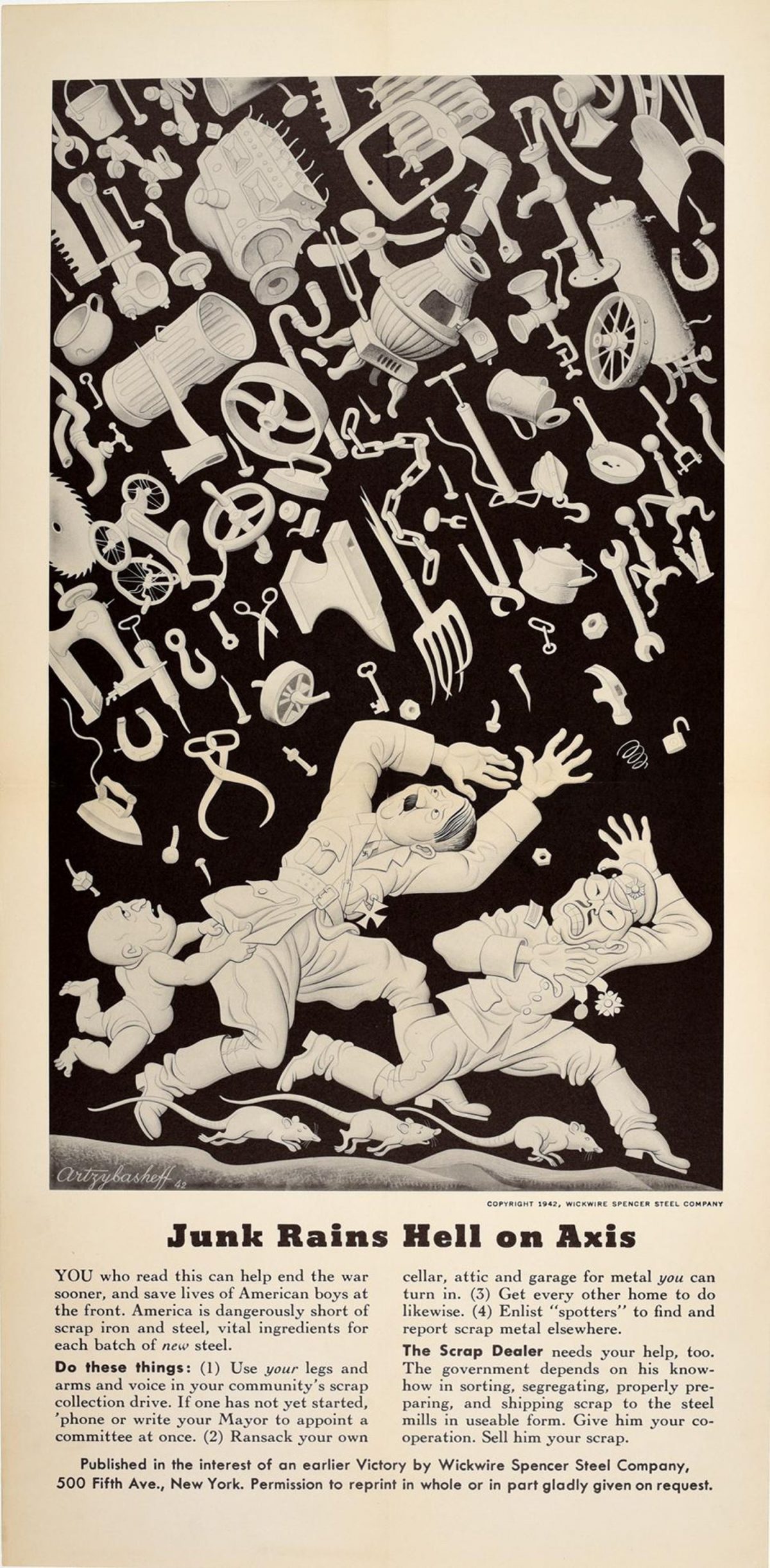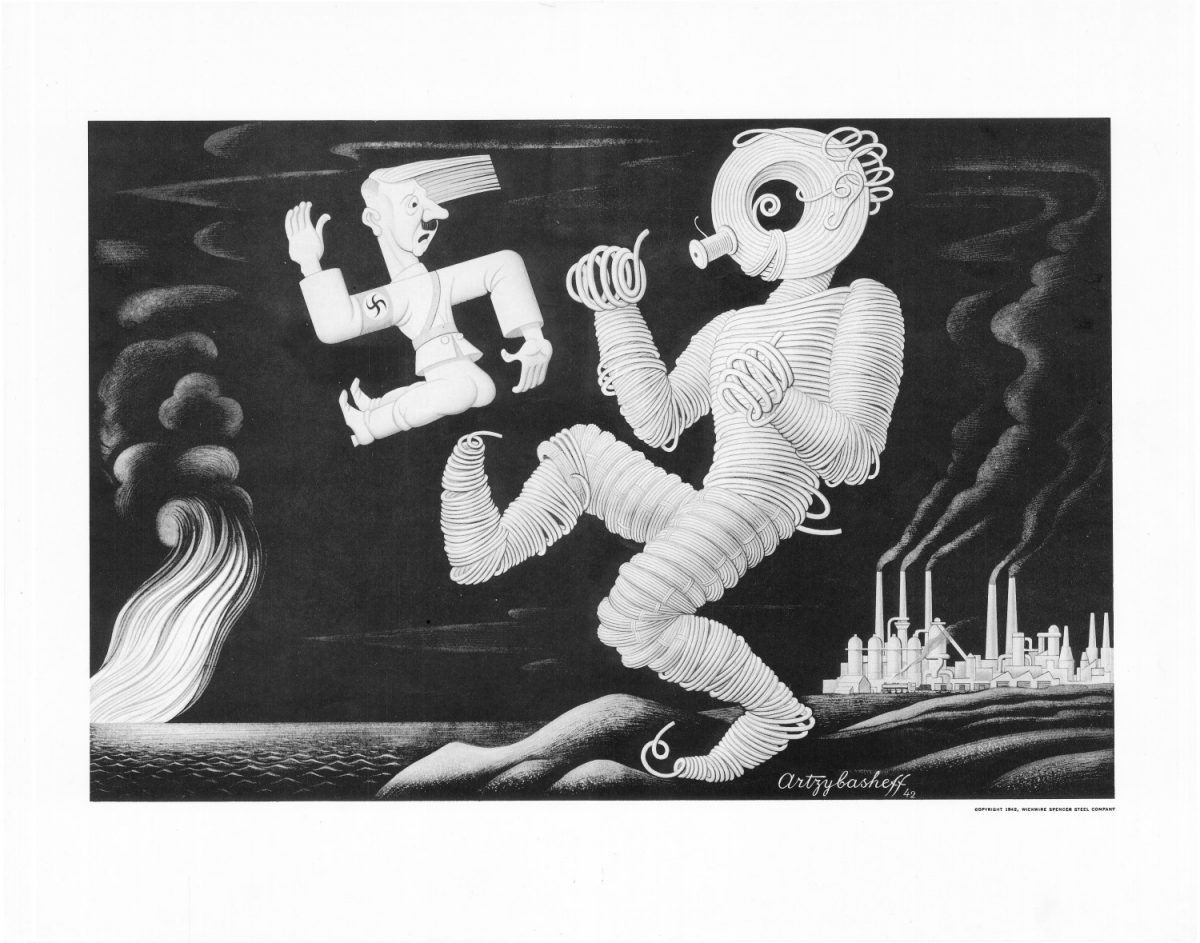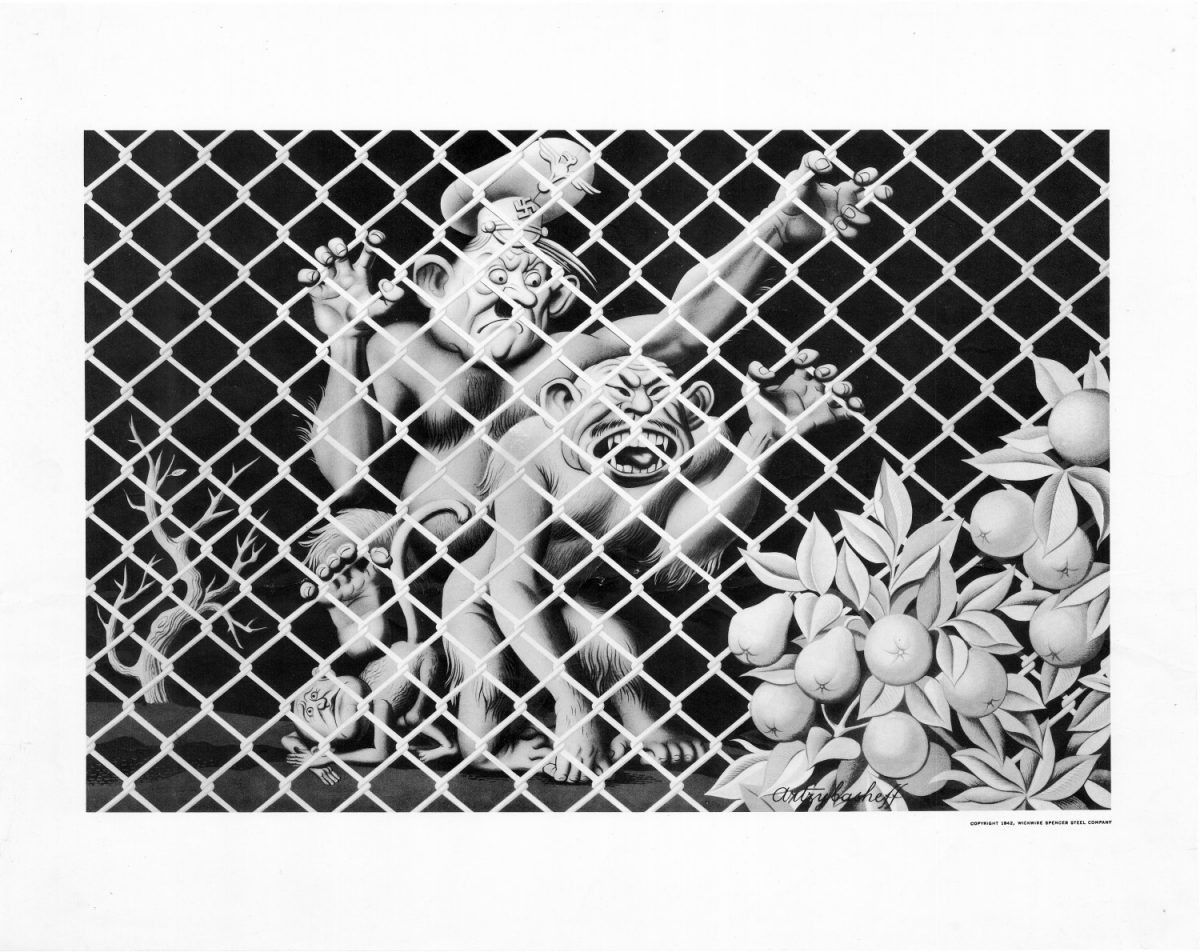 And to finish : 'Ready for The Next War' – 1946.