"I am thrilled by machinery's force, precision and willingness to work at any task, no matter how arduous or monotonous it may be. I would rather watch a thousand ton dredge dig a canal than see it done by a thousand spent slaves lashed into submission. I like machines"

– As I See by Boris Artzybasheff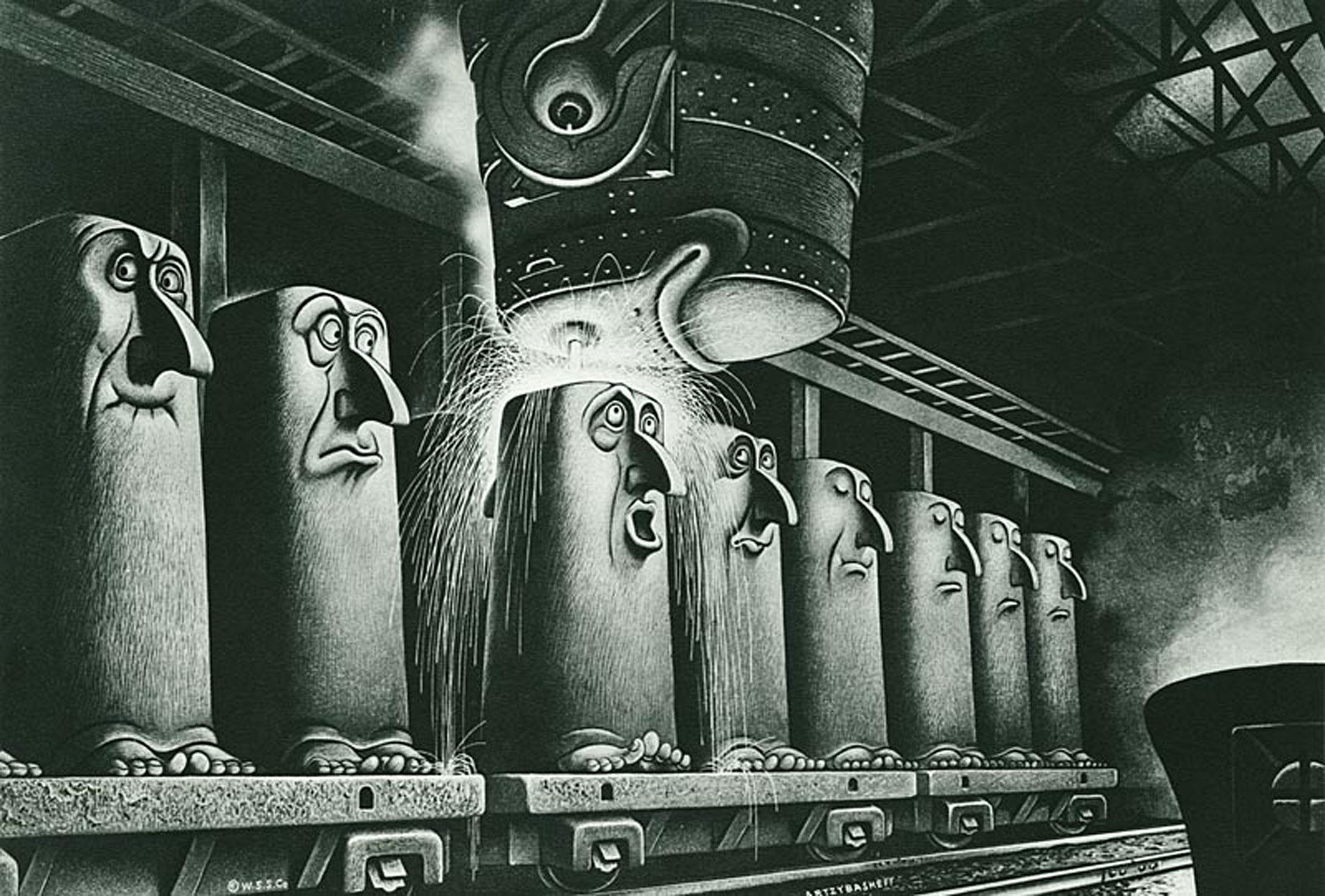 Boris Artzybasheff (25 May 1899 – 16 July 1965) was born in Kharkiv, Ukraine. In 1919 he arrived in New York City and began work as an engraver. His illustrations appeared first in the the 1922 edition of Verotchka's Tales by Dmitry Mamin-Sibiryak and The Undertaker's Garland by John Peale Bishop. In 1928, Artzybasheff illustrated Gay Neck, the Story of a Pigeon by Dhan Gopal Mukerji, a work awarded the Newbery Medal, a prize named in honour of 18th-century British bookseller John Newbery and awarded annually by the Association for Library Service to the author of the most distinguished contribution to American literature for children.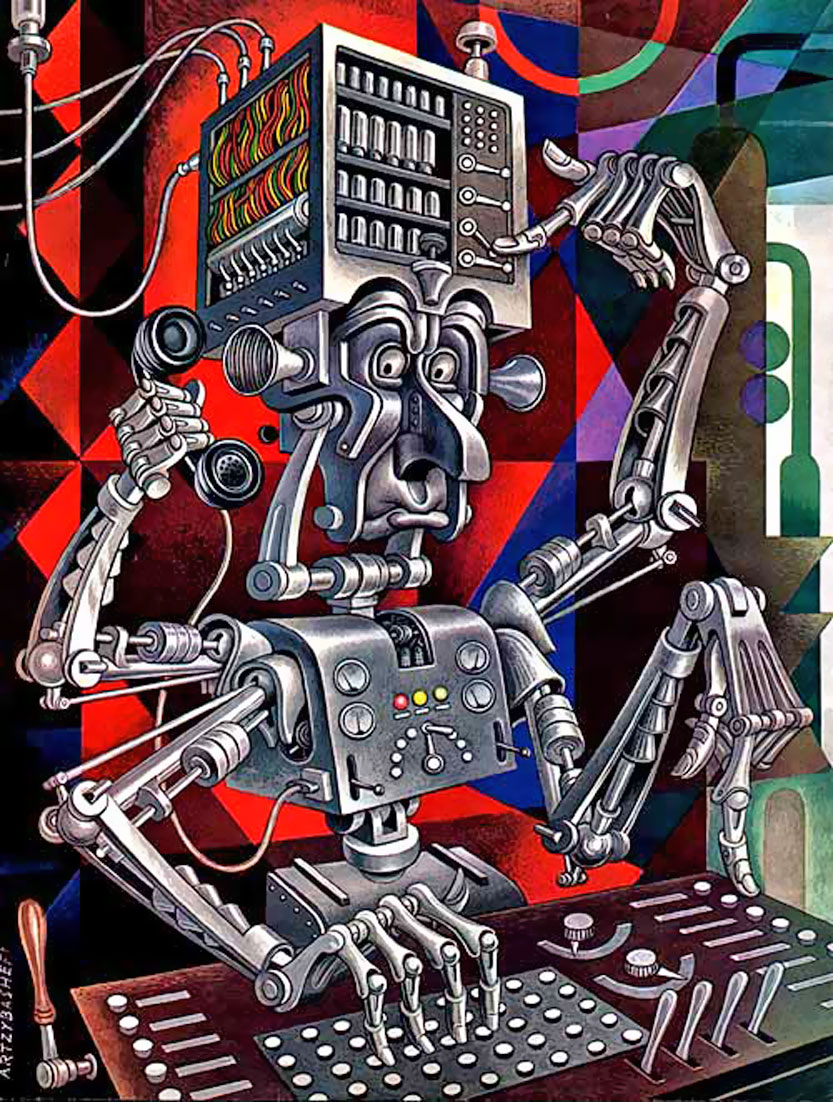 Boris Artzybasheff illustrated 50 books, many of which he wrote, and scores of magazines, including Life, Fortune, and more than 200 covers for Time.
After 1940, he devoted himself to commercial art, including advertisements for Xerox, Shell Oil, Pan Am, Casco Power Tools, Alcoa Steamship lines, Parke-Davis, Avco Manufacturing, Scotch Tape, Wickwire Spencer Steele, Vultee Aircraft, World Airways, and Parker Pens.
In commercial work he explored anthropomorphism, where machines displayed human attributes, the so-called Machinalia.
Included here are some of Artzybasheff's adverts for the Wickwire Spencer Steel Company of New York City. Published in 1942, the adverts called on readers to "help end the war" by collecting scrap iron.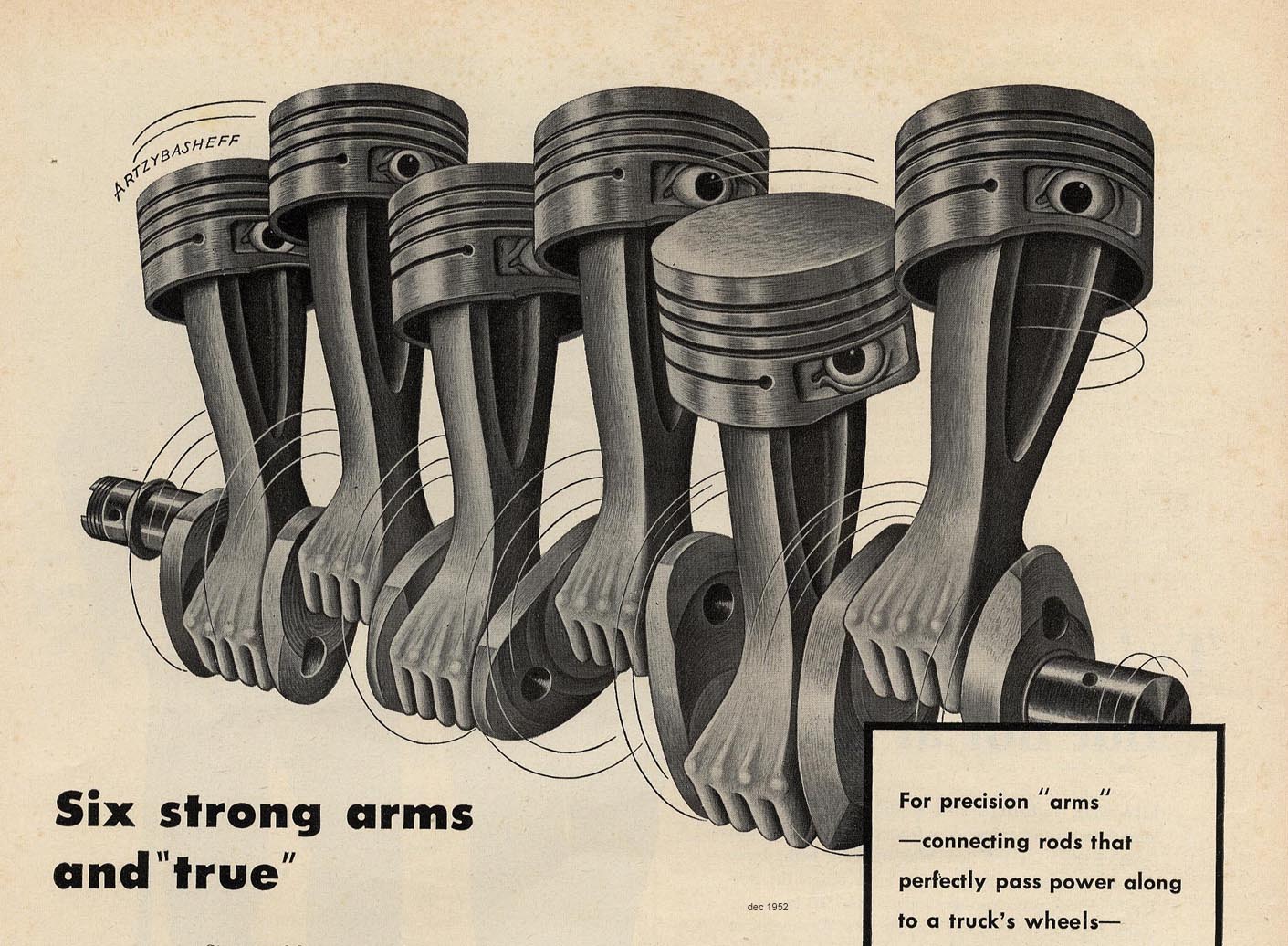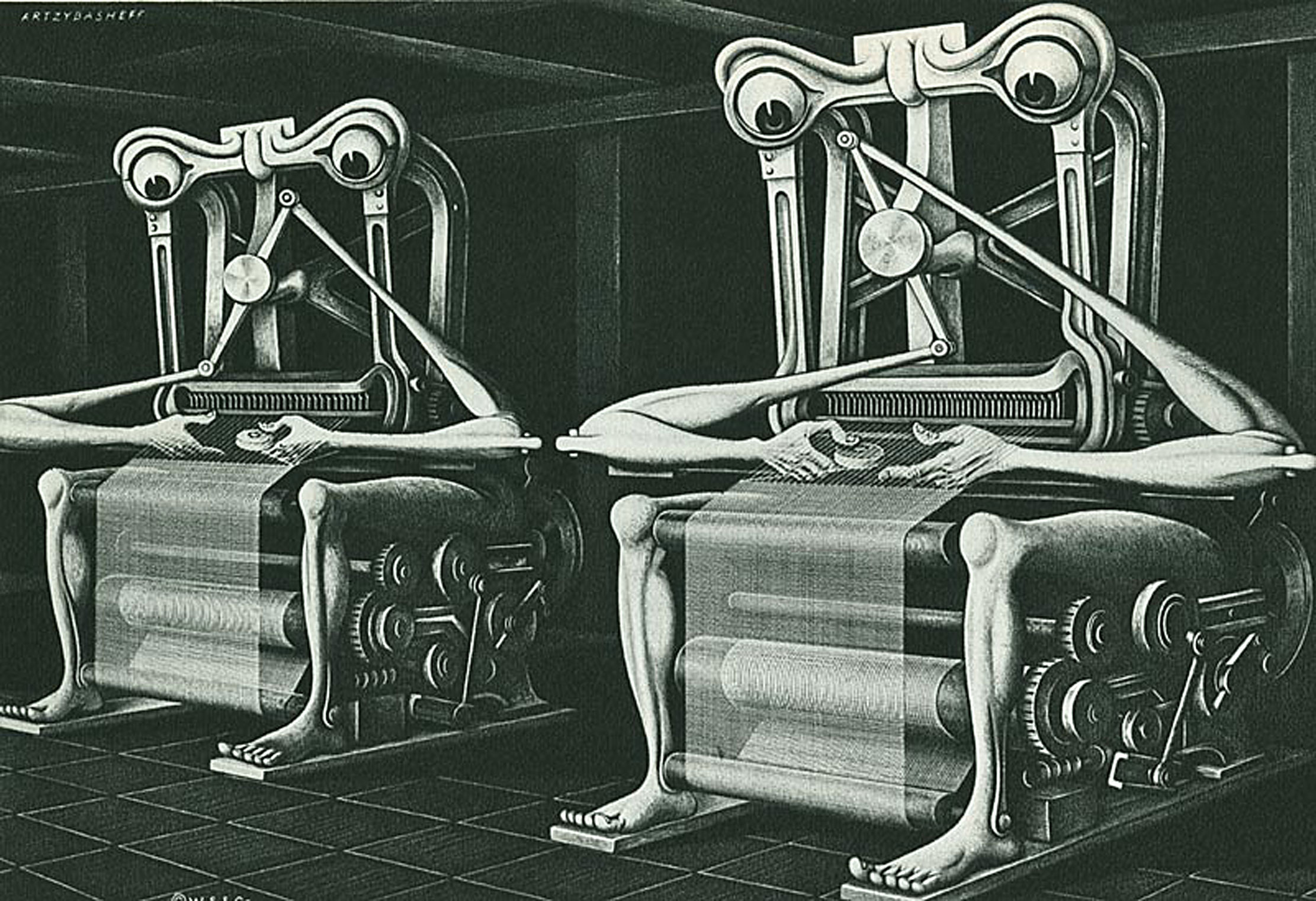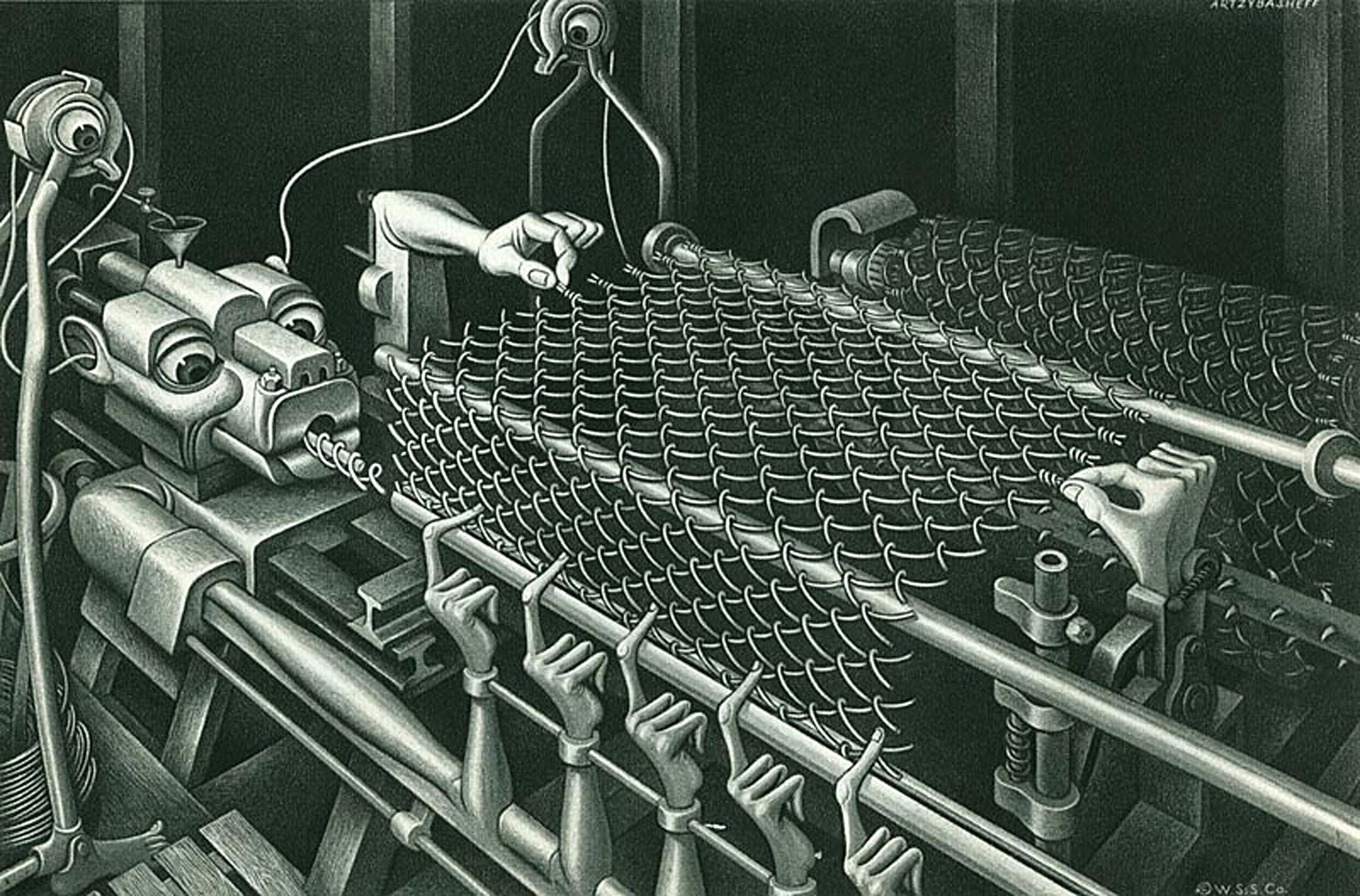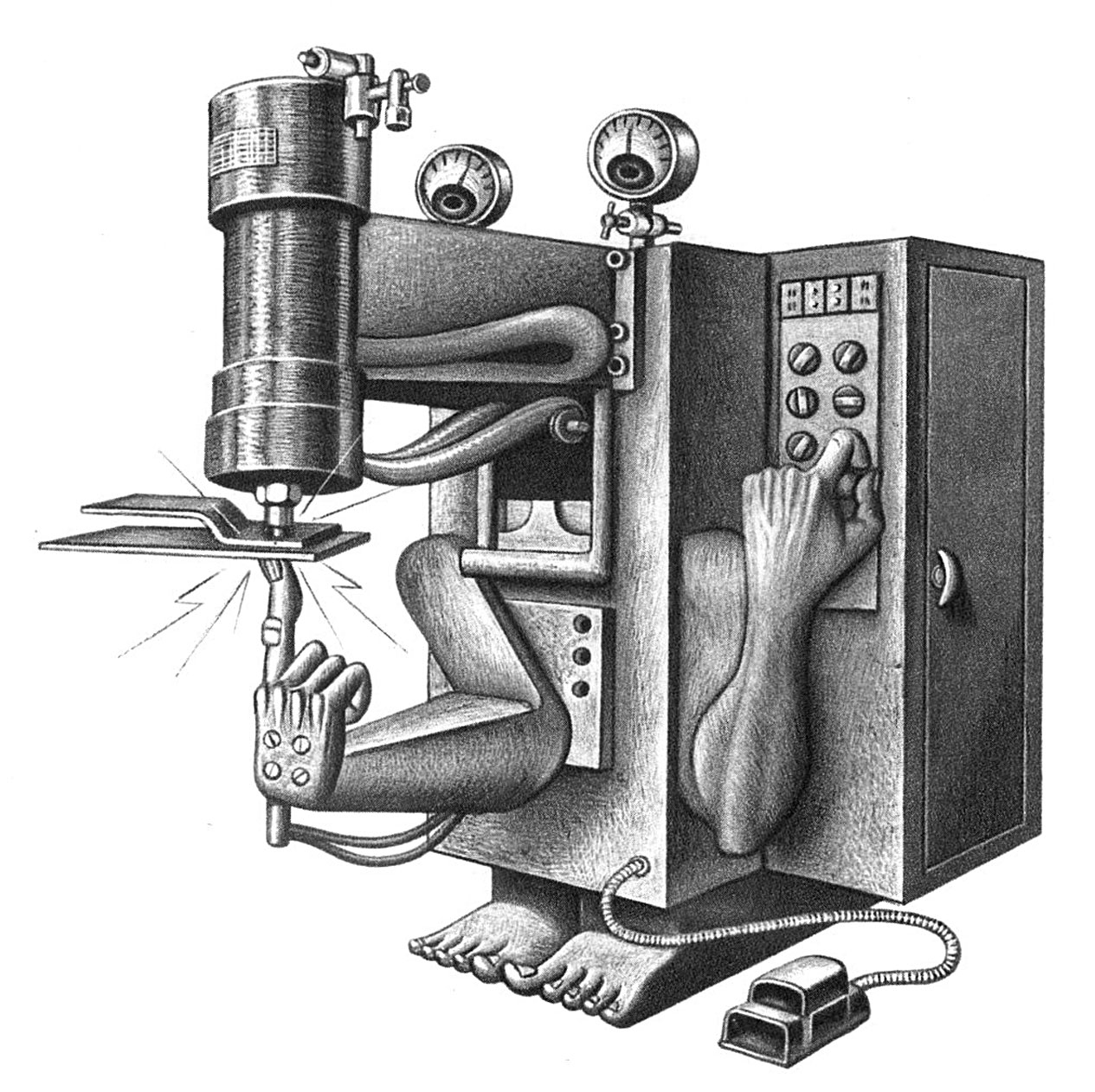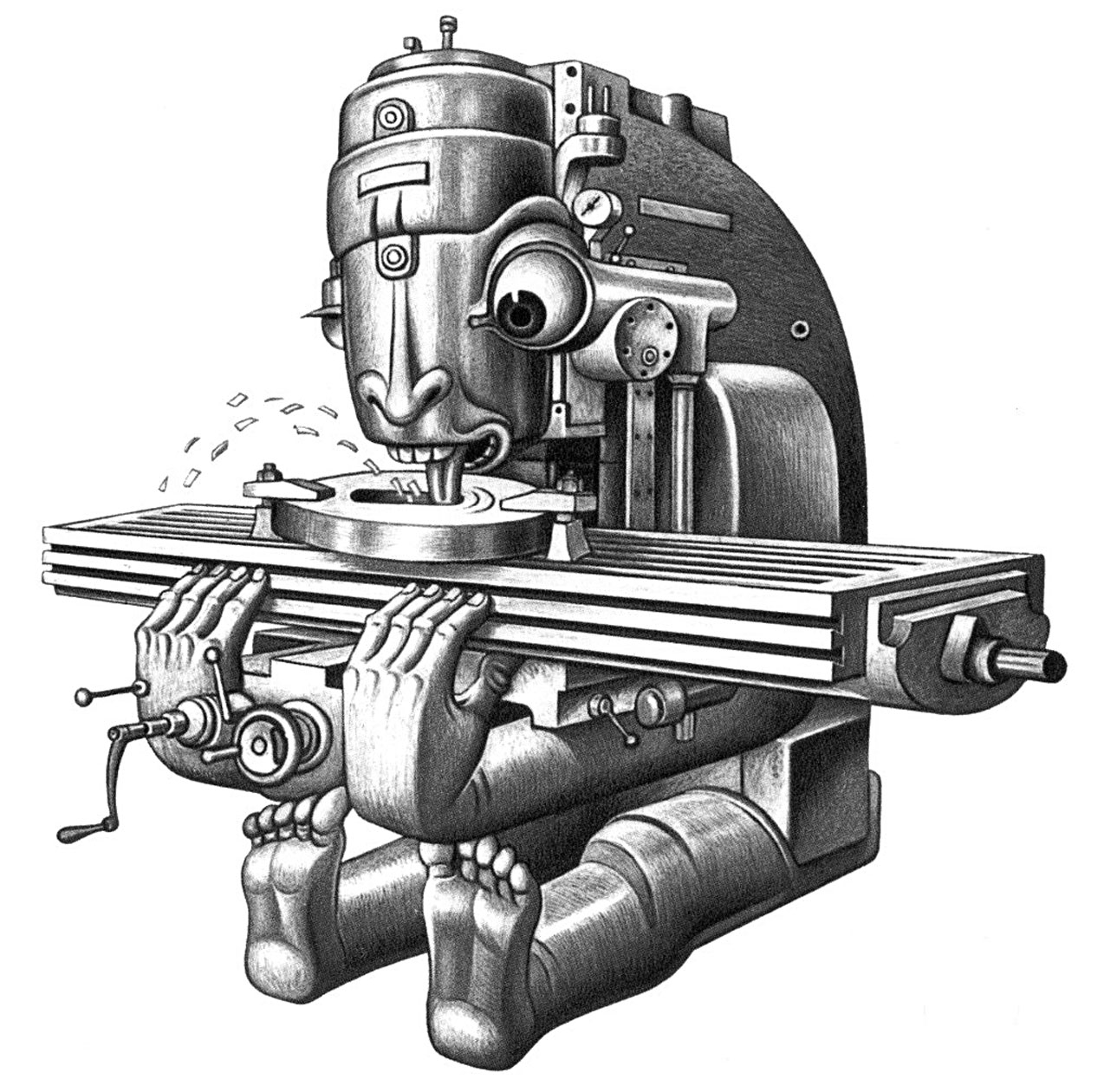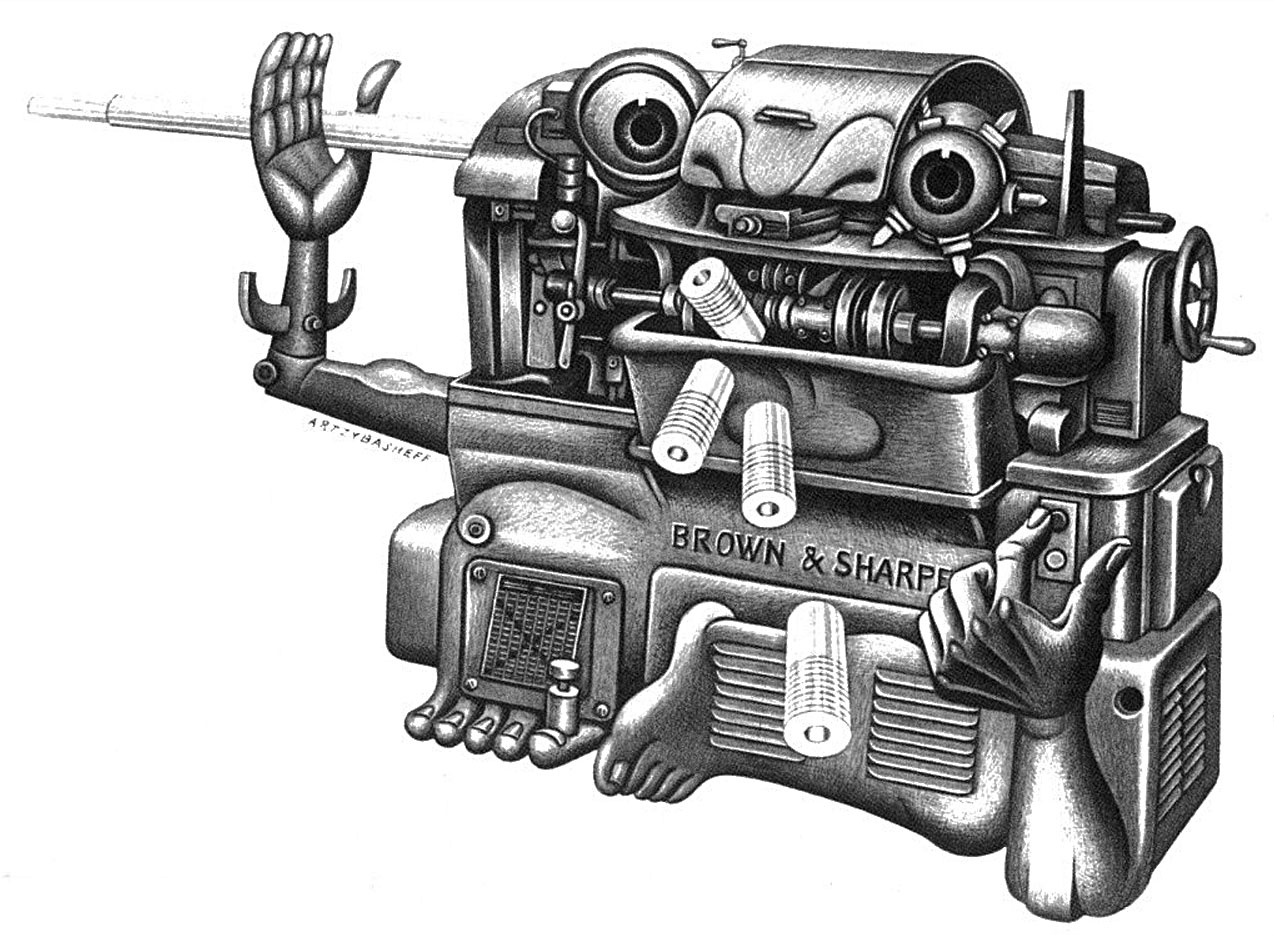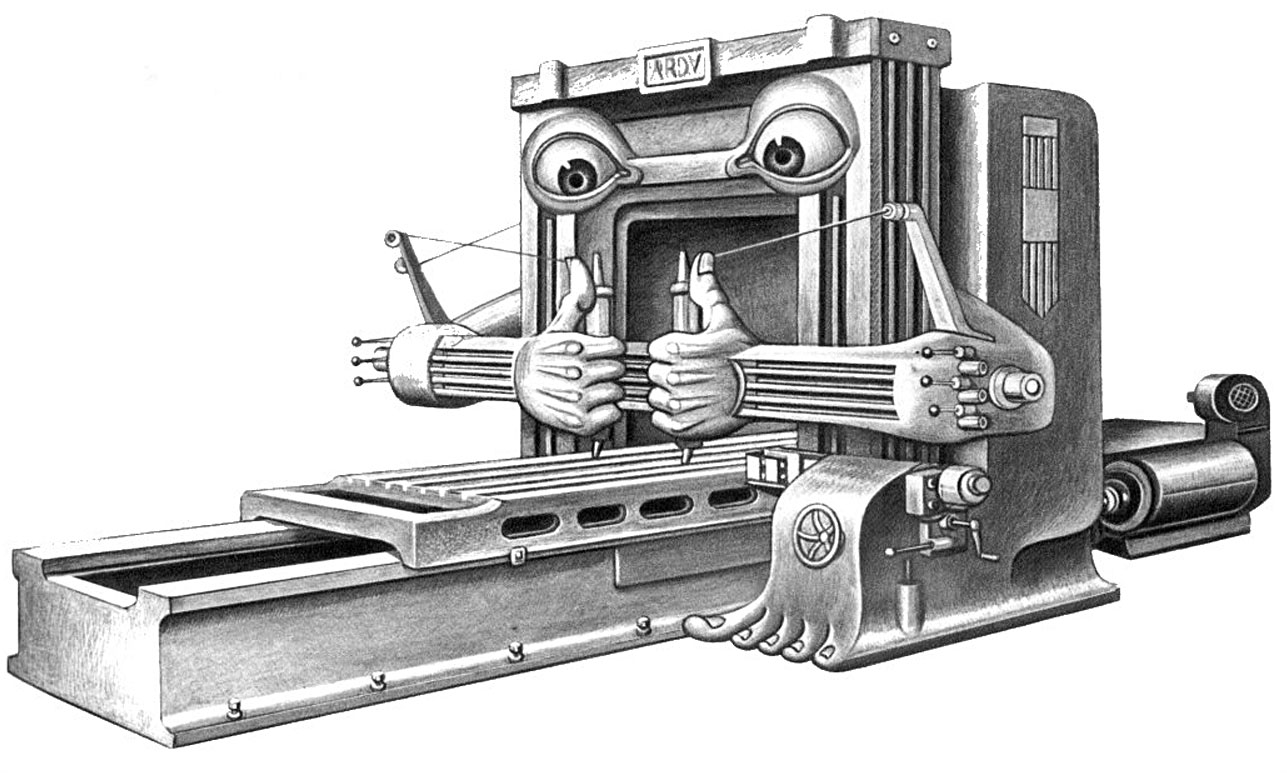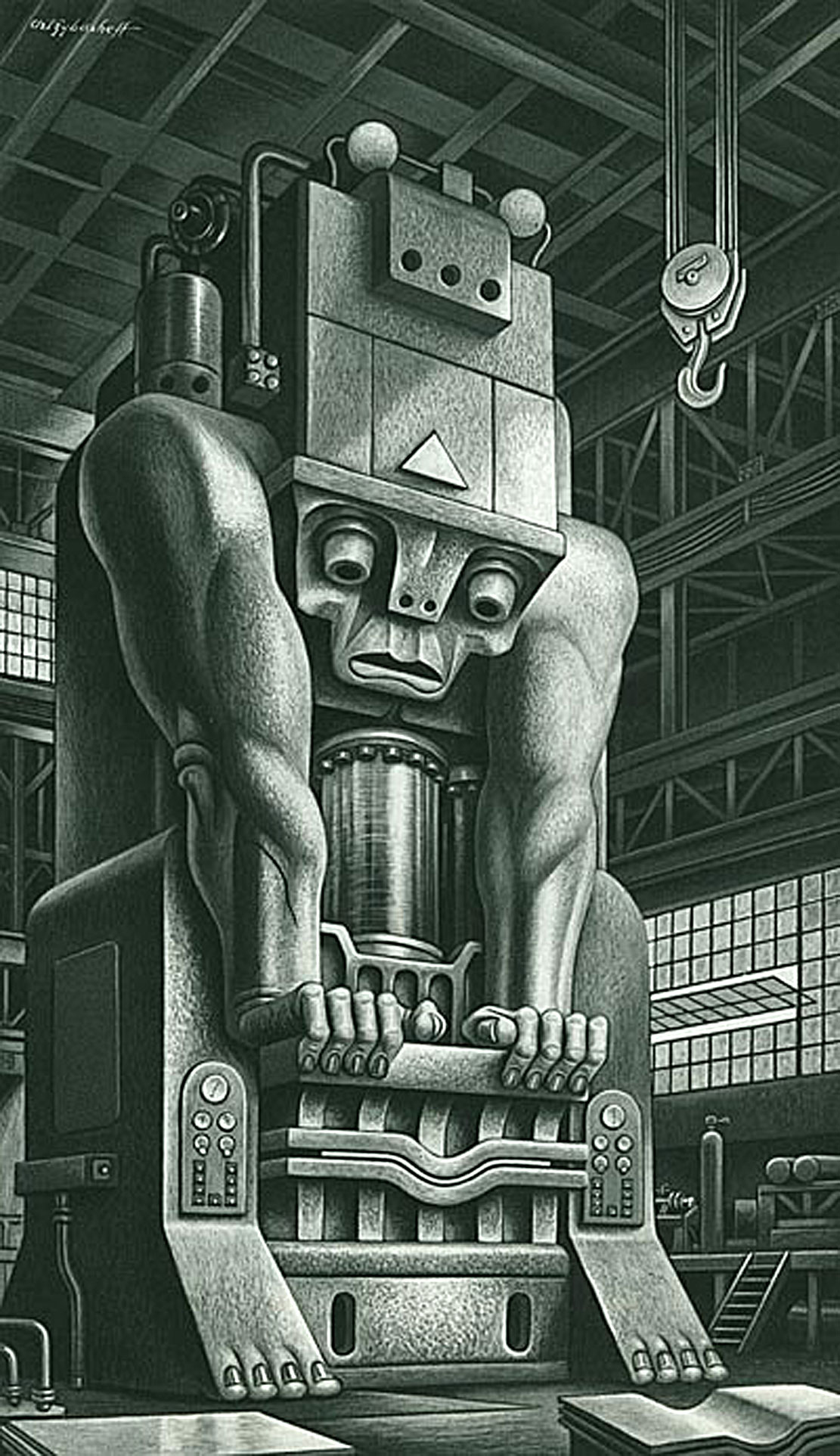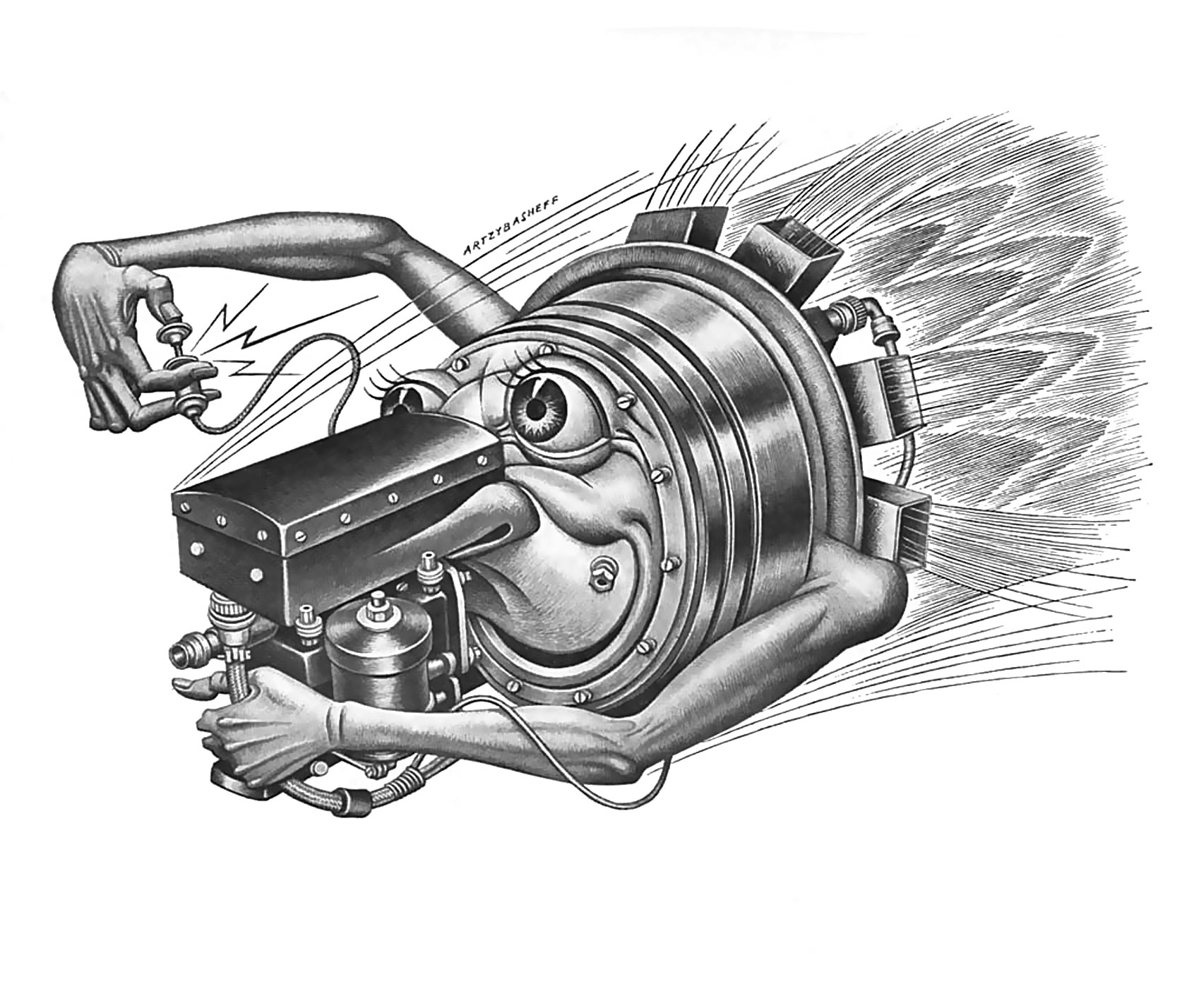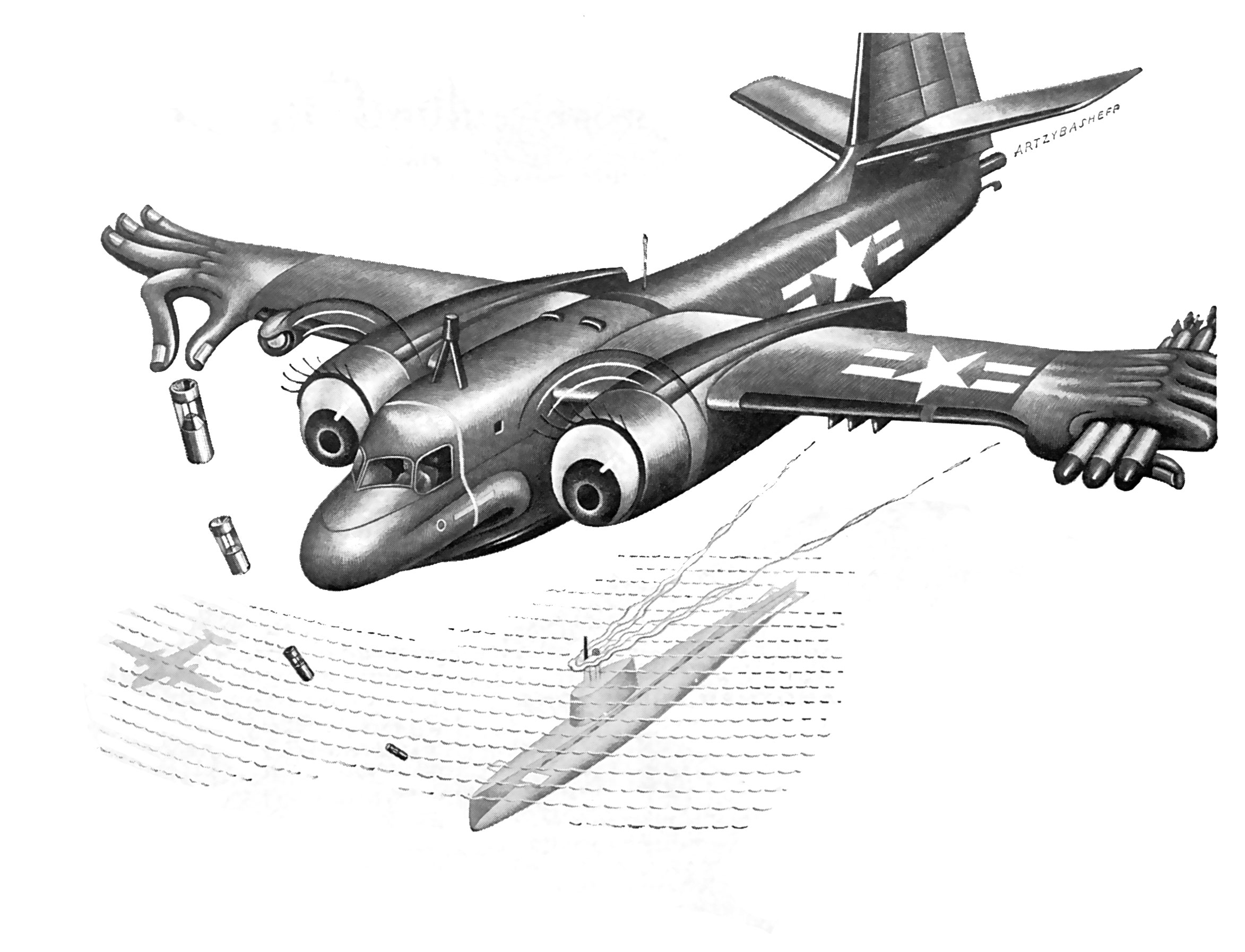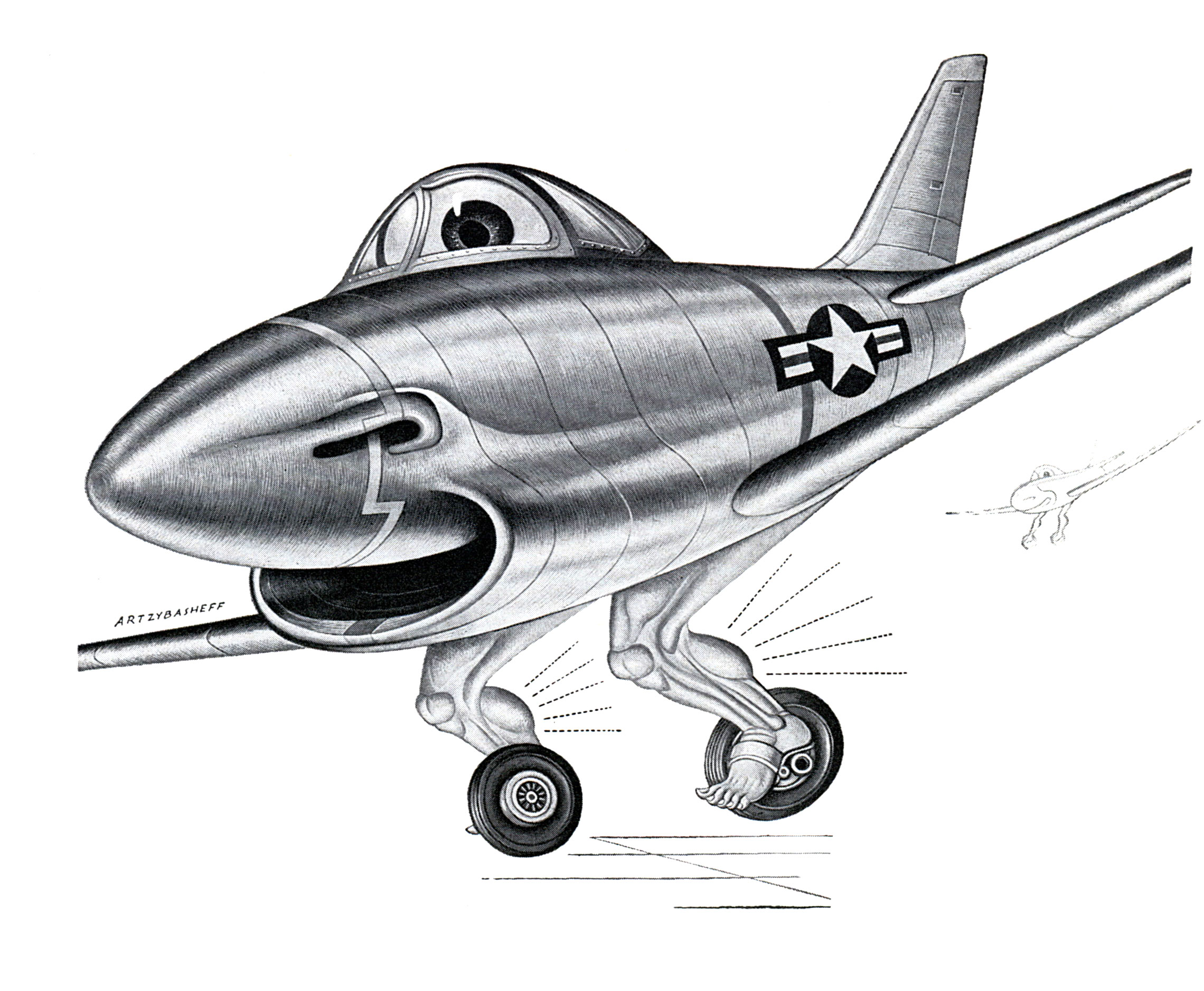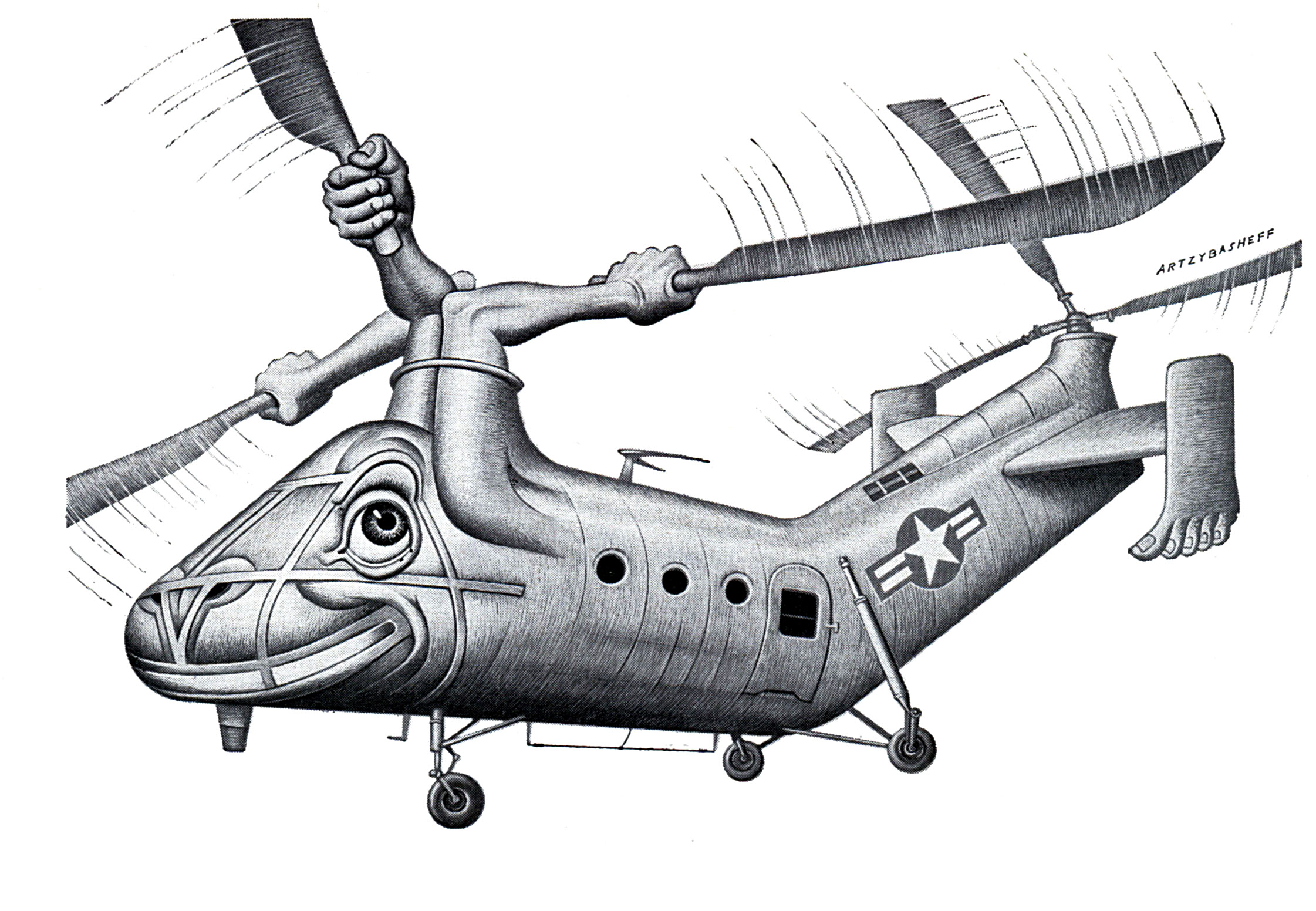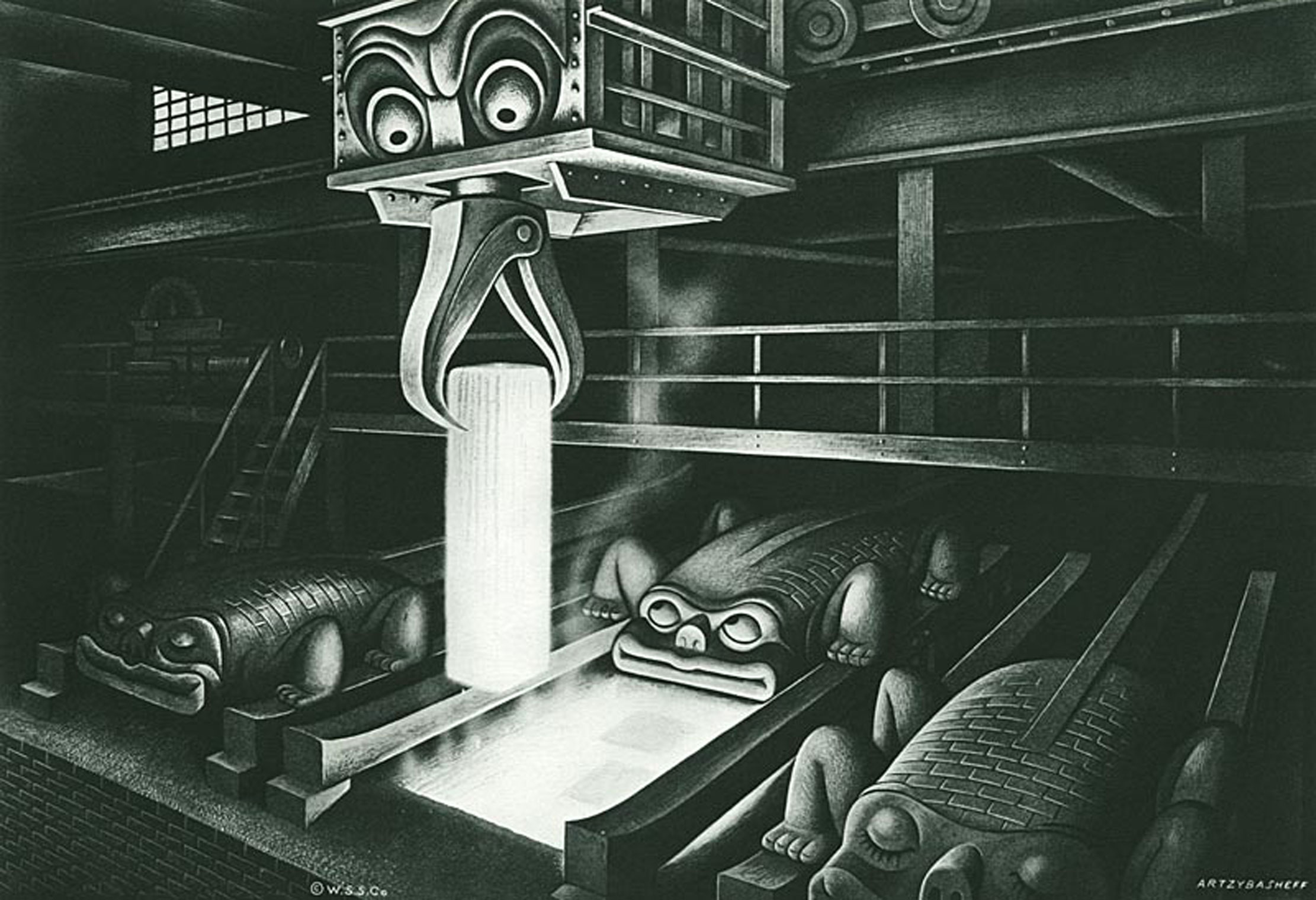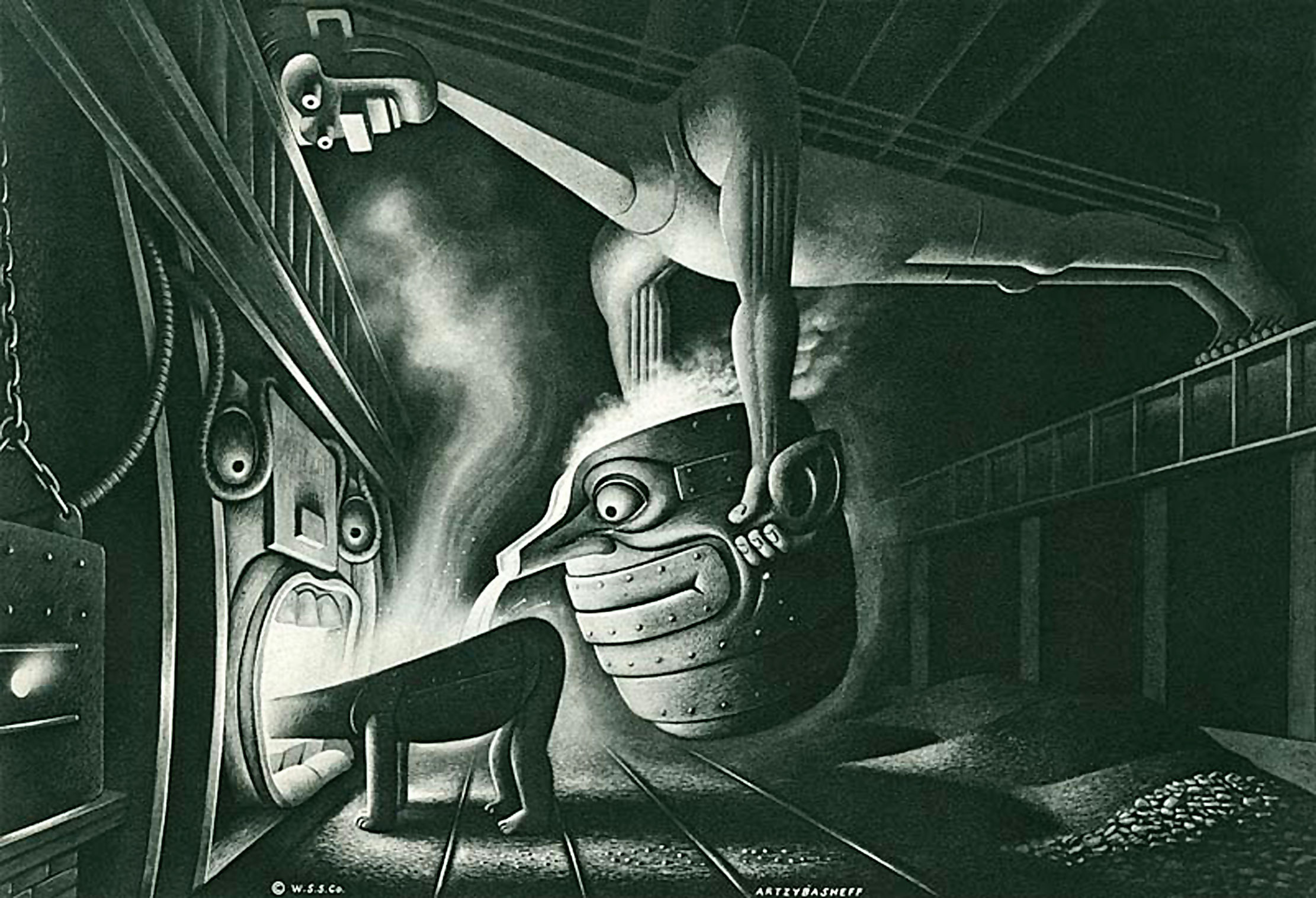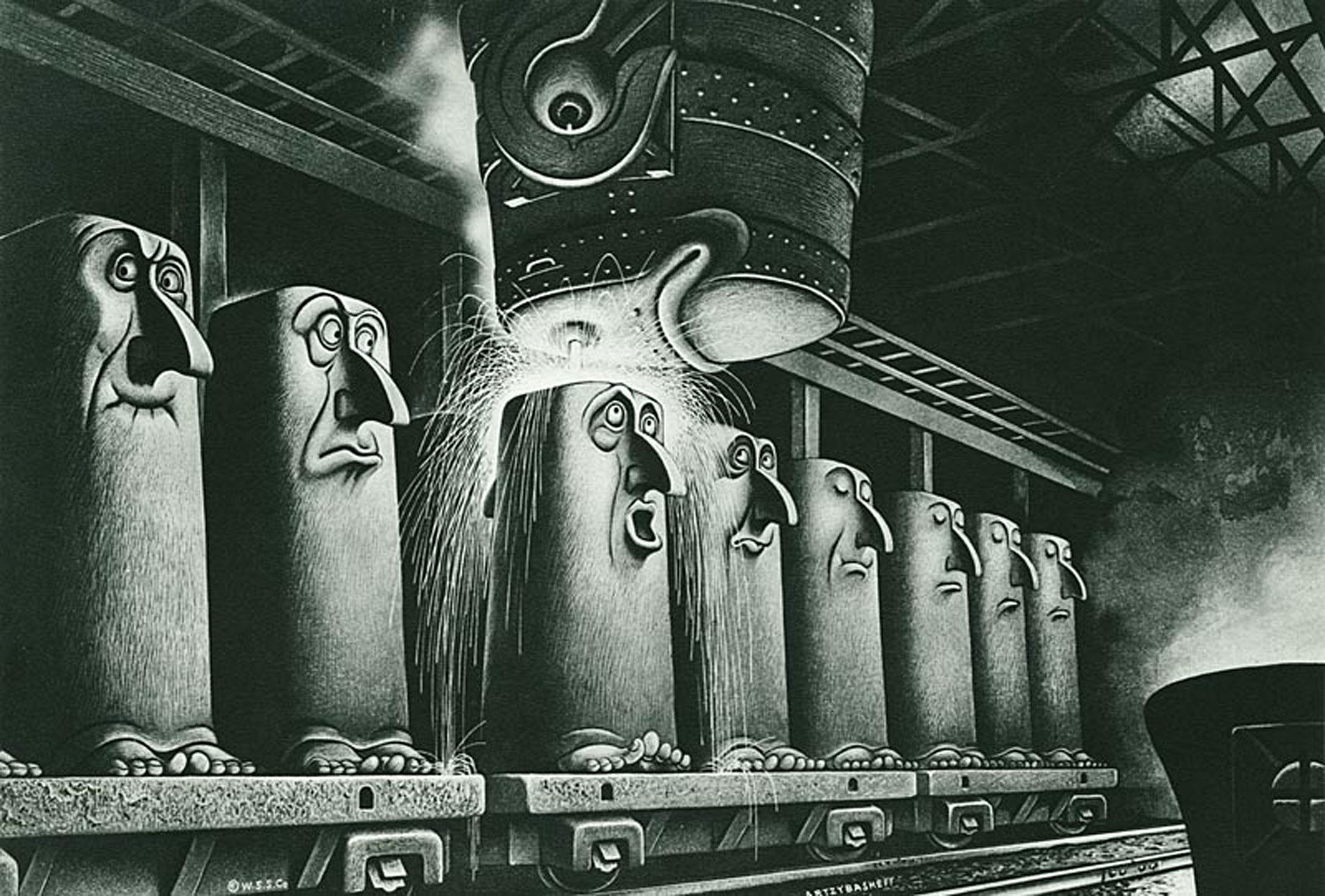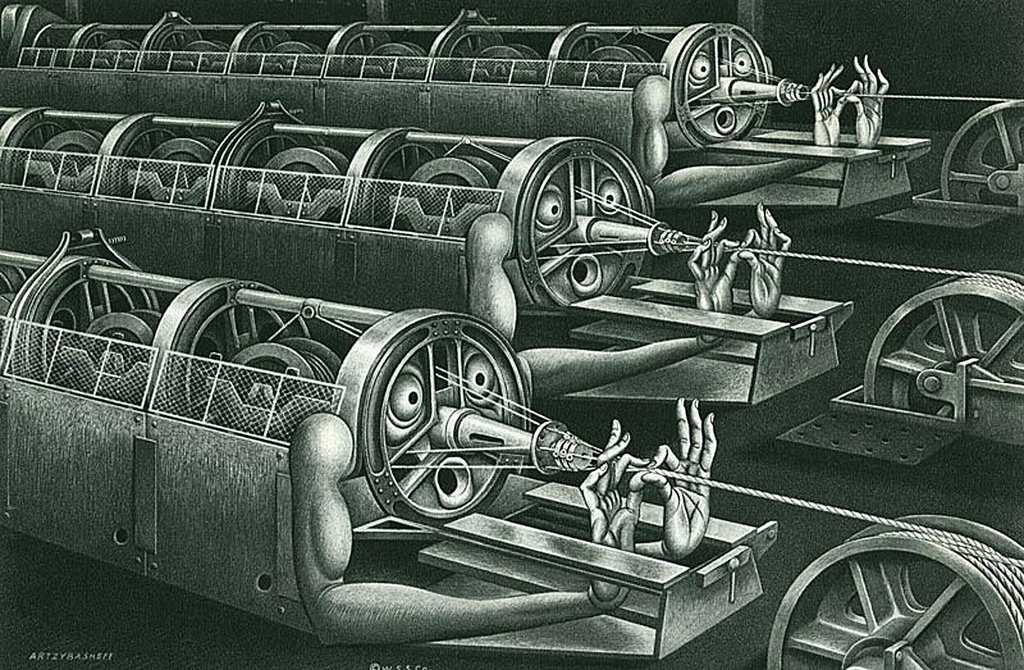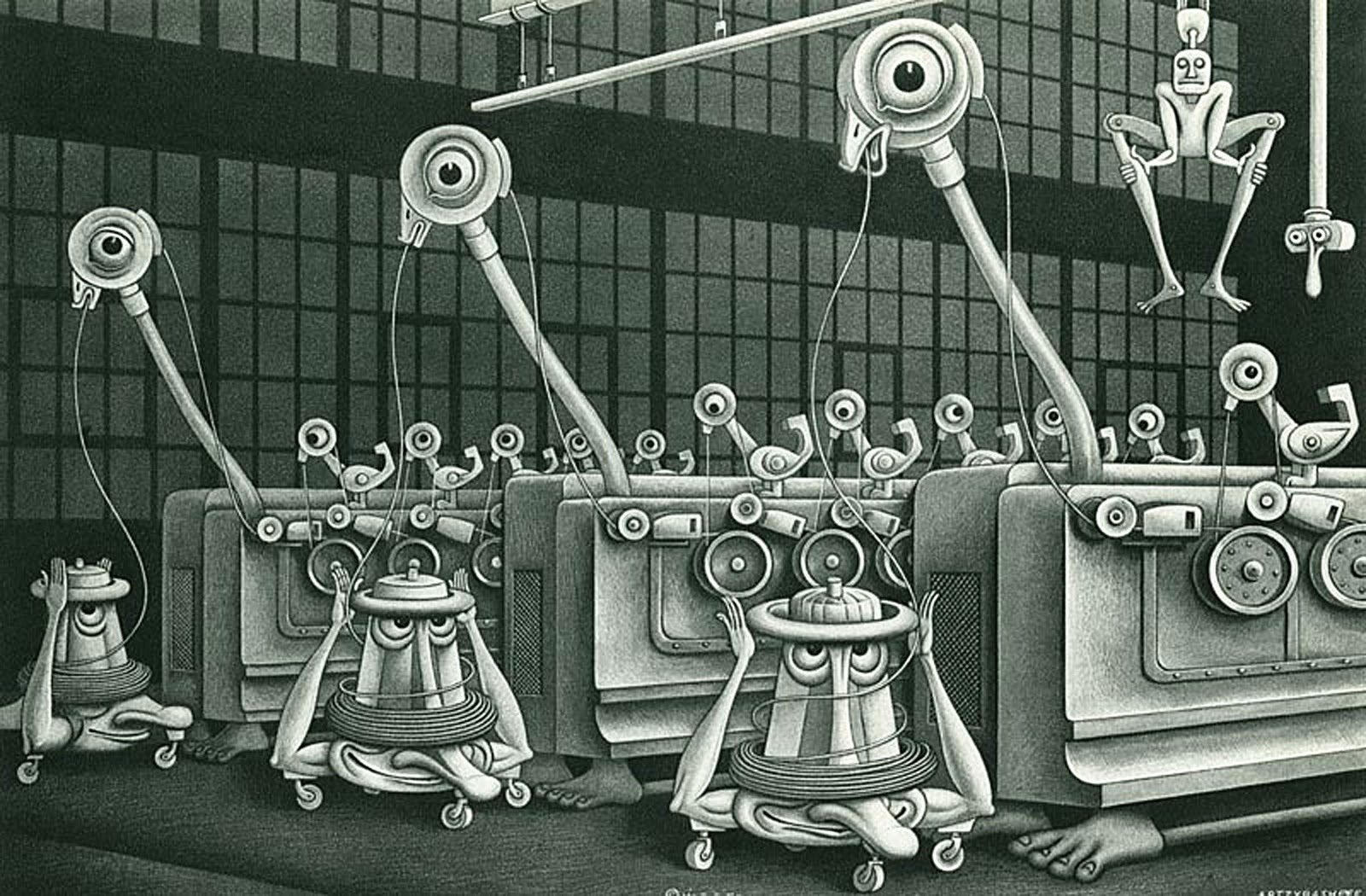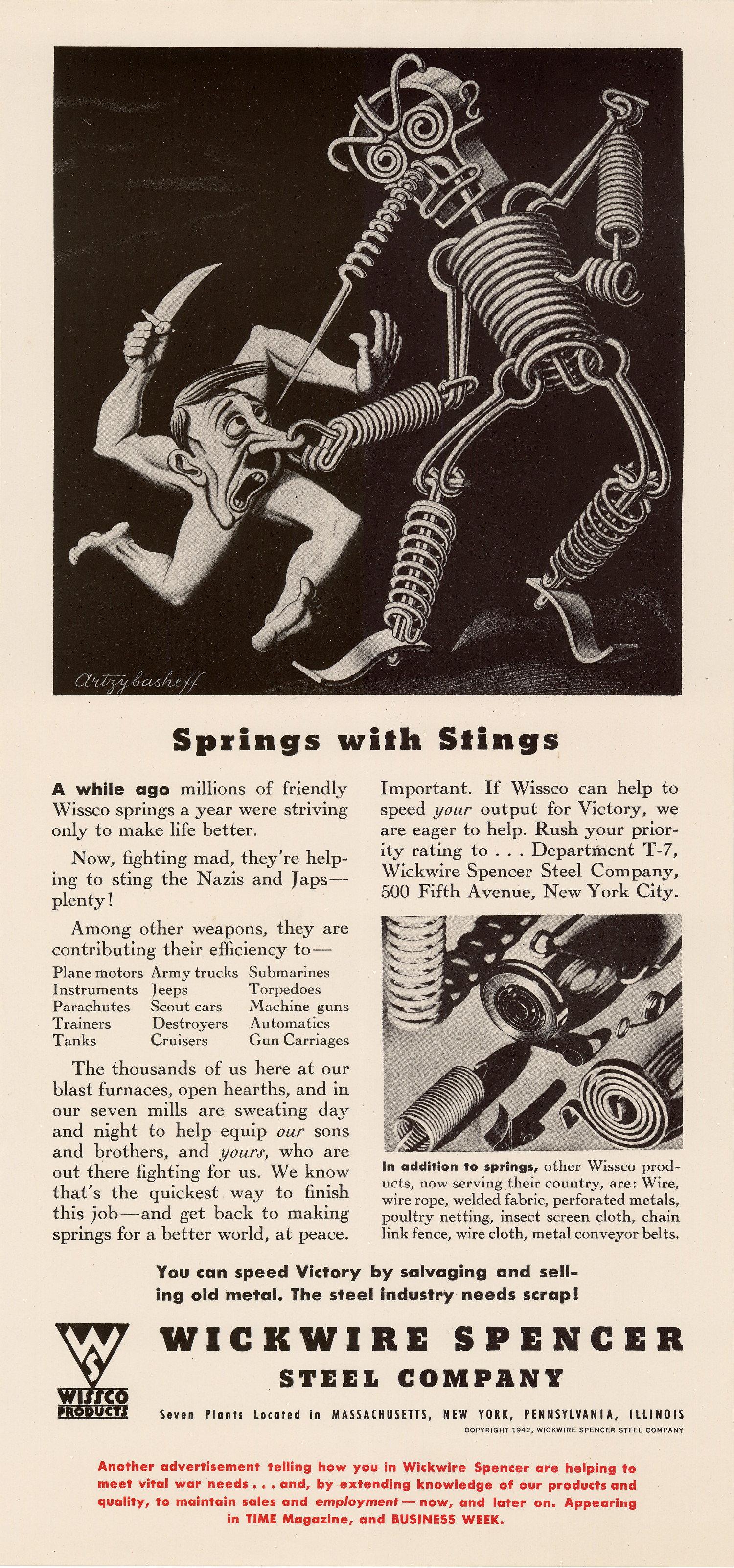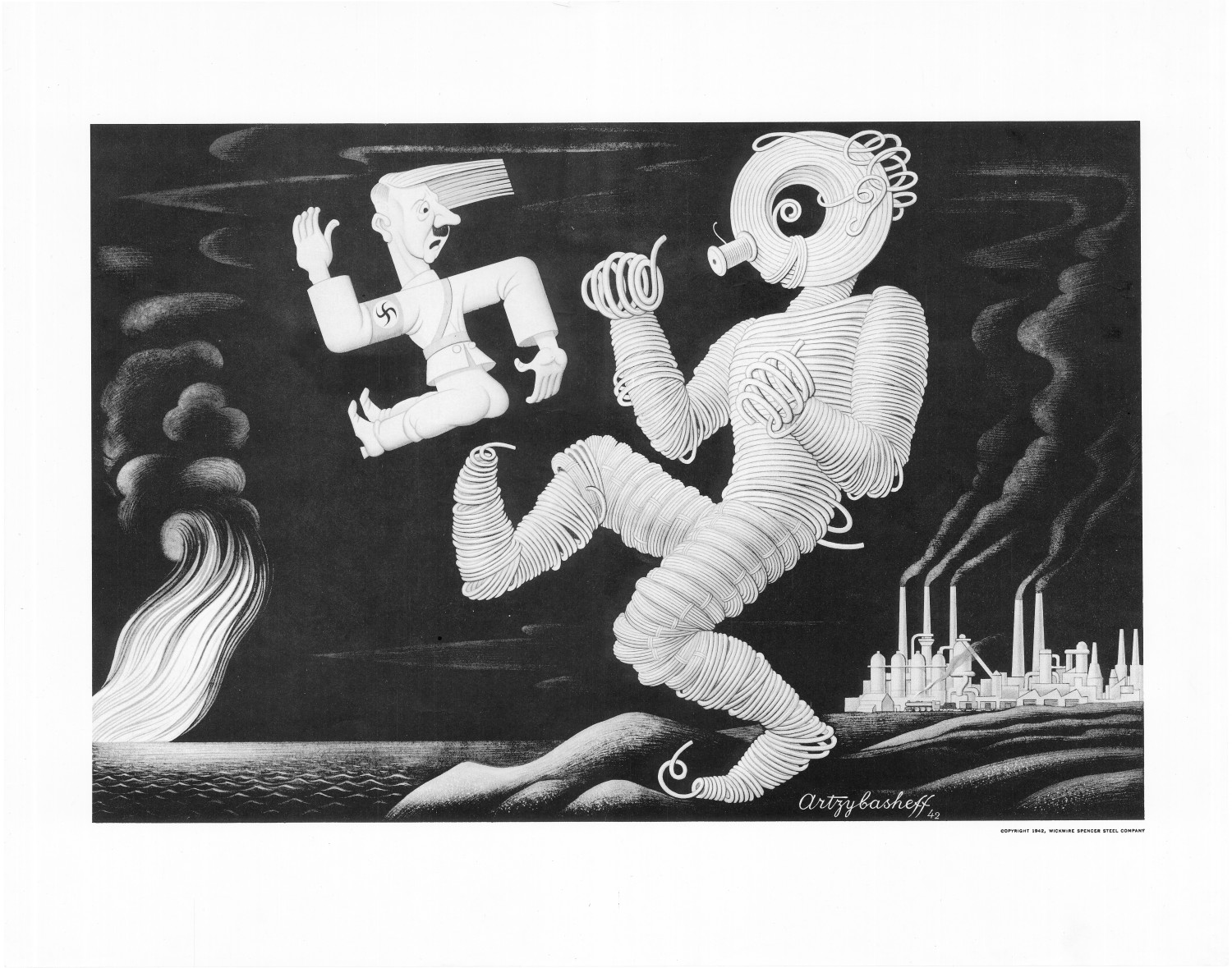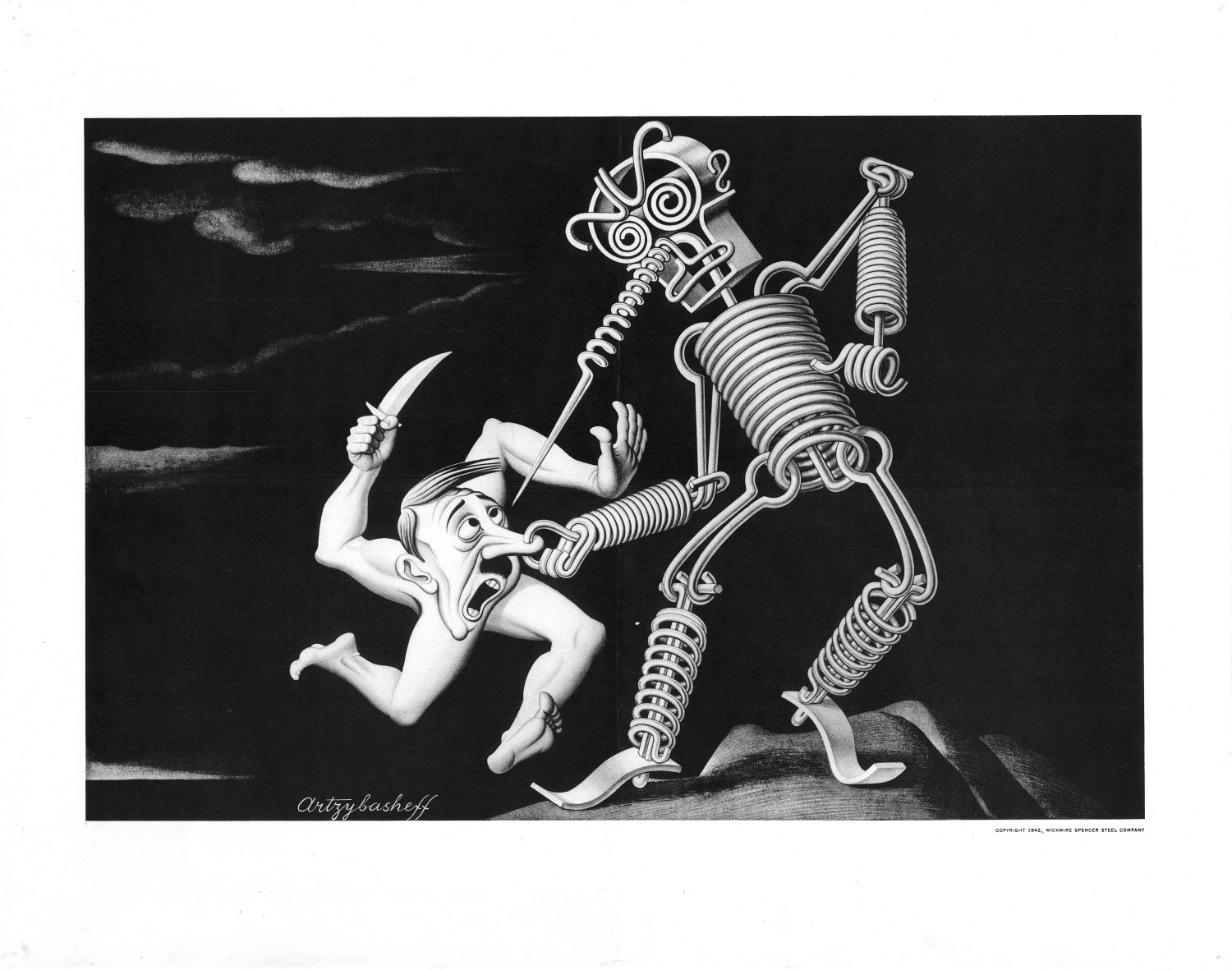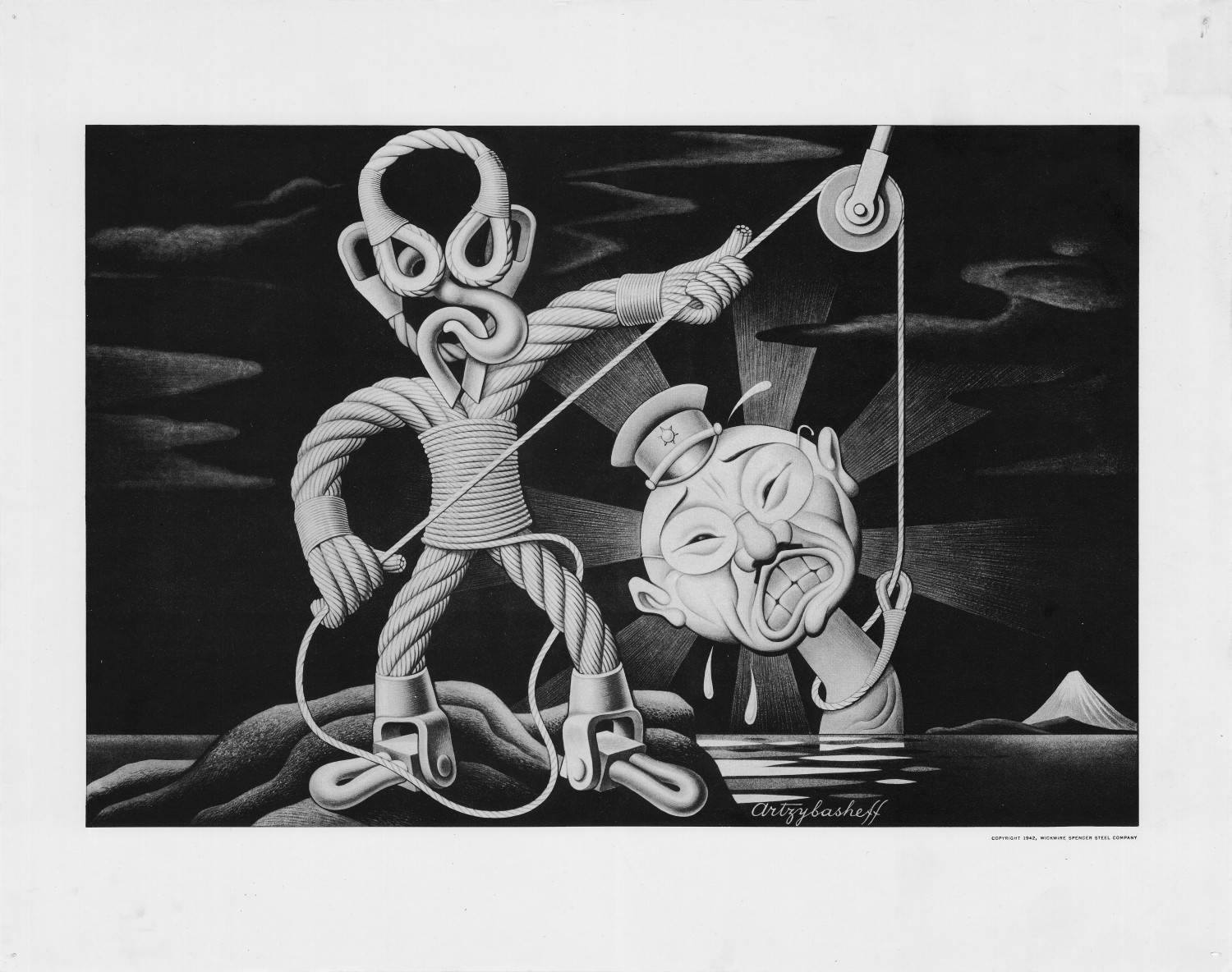 Via: University of Texas