In the spring of 1966, British photographer John d Green created Birds of Britain, a celebration of the UK's 58 most fanciable and recognisable female stars, debs faces and 'daughters of…'. Published in 1967, Birds of Britain sold well: 60,000 copies, 20 times the original print run. A US tour for John d Green and a selection of the 'birds' followed, with an appearance on the Ed Sullivan Show.
Birds of Britain stars Julie Christie, Dusty Springfield, Suzannah York, Mary Quant, Charlotte Rampling, Mary Gaye Curzon, Marianne Faithfull, Jane Barry (Birkin) and Viviane Ventura. It features Sandra Paul, stylish model who later became wife of Michael Howard, Jane Asher, then girlfriend of Paul McCartney, Martine Bestwick star of two James Bond movies, Hayley Mills child star, actress & daughter of the late Sir John Mills. Fans of The Smiths will recognize the image of The Champions actress Alexandra Bastedo, which appeared on the cover of their album Rank. Pattie Boyd, former wife of George Harrison and Eric Clapton was the cover star of the original book.
The jacket copy introduces the book's first run:
"Miniskirts and the Rolling Stones, the Beatles and now the Birds. That means girls – feathery and soft, swinging and defiantly independent… Who is the London girl? John d Green and his associates went through the agonies of choice, and here are fifty-five, not one of which is the typical girl. The beauty of this incandescent maelstrom is that each bird is pretty in her own individual way… Julie Christie, Susannah York and Hayley Mills; singers Dusty Springfield and Marianne Faithfull; designer Mary Quant … Many represent the bewildering and fast-changing world of media: films, records, fashion photography, television, and theatre."
"I was more nervous than she was. I opened the door and there she stood looking like everyone's idea of an aristocratic English beauty. She was dressed in a mini bunny coat over a micro-mini skirt. Three hours later she was standing in my studio, covered in more than half a gallon of filthy sump oil.

"I knew that her grandfather was one of the best known racing drivers to drive on the old Brooklands track. He had been one of my childhood heroes and I was anxious to photograph her against a background to do with motor cars. But what? It all started off simply enough. We toured London doing pictures with old crocks of motor cars, but by the time we got back to the studio I knew it wasn't what I wanted.

"A can of oil from my own car caught my eye. Let's do some close-ups of your head with a streak of oil on your forehead. It will look great. It was done in a flash. 'More oil.' There wasn't any – so while Mary-Gaye had a cigarette and a drink, David Tree went to the garage next door and brought back a gallon of sump oil that had just been drained out of a 10-year-old Austin Cambridge. I was getting really excited. So was Mary-Gaye. Another cigarette. More talk. Her shoulders were soon completely covered with thick slimy oil. After the session she went to the bathroom, where it took here more than an hour to get herself remotely clean. Even when she had finished she was unrecognisable from the girl who had rung the doorbell three hours earlier. Mary-Gaye told me later that it took her more than two weeks, washing every day, to get all the oil out, but I have a feeling that she thought it was worth it. She does not look anything like a conventional English debutante in my photos, but she does look really fabulous, and that is the highest compliment that my camera and I can pay her." – John D Green
"I wasn't stripped as the picture may suggest–it was as decent as High Tea–but an aunt of mine was so appalled by Birds of Britain that she put herself to bed for a week. I had to write apology letters to lots of members of the family, saying I didn't realise what I was getting myself into. " – Mary-Gaye Curzon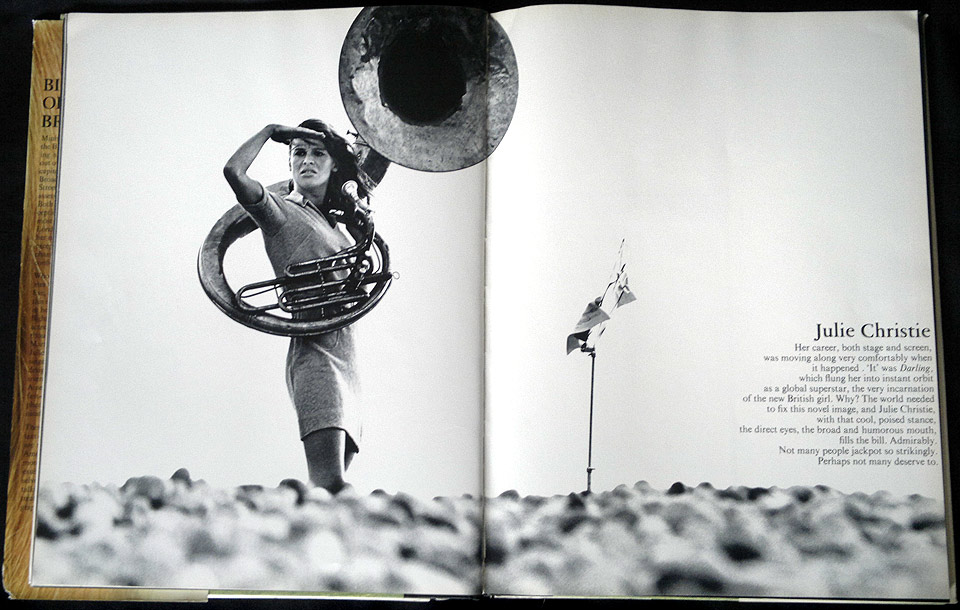 Victoria was the daughter of Lord Hillingdon, who ran Glyn, Mills and Co, a long established private bank founded in 1753. Blood didn't come much bluer.
His Lordship was reportedly spitting feathers to find a photograph of his curvaceous daughter sitting at the card table, wearing a poker dealer's visor, and apparently, not very much else. Hillingdon, a former Life Guards officer, went over the top. He instructed his solicitors to investigate. A spokesman at the time declared, in a suitably understated tone "It is an unfortunate book – and the fact that her picture is in it is undesireable."
John recalled the session: "Victoria had long fair hair and a body of Amazonian magnificence – just the kind of looks that I imagined drove men mad in the gambling saloons of the American west. So that was how I photographed her. She really entered into the spirit of the thing. She sat down, a green eye-shade keeping her hair from her face, holding a full poker hand. Having set the scene up, I decided to experiment with a single precarious overhead lamp. She was being really co-operative, and I could feel we were producing exciting pictures, when – CRASH – the whole studio plunged into darkness and my camera plunged to the floor. It took a few minutes of groping around to find the light switch, but when the lights came back on Victoria was still sitting there holding the cards in her hands. She hadn't moved an inch. It just goes to show that if you are a lady you can take anything in your stride." – John d Green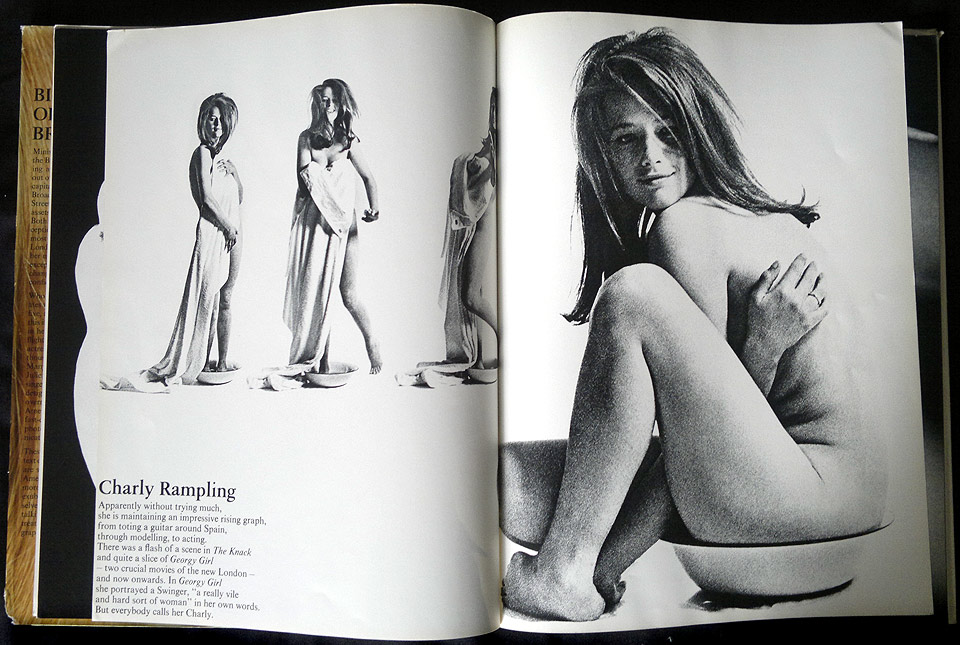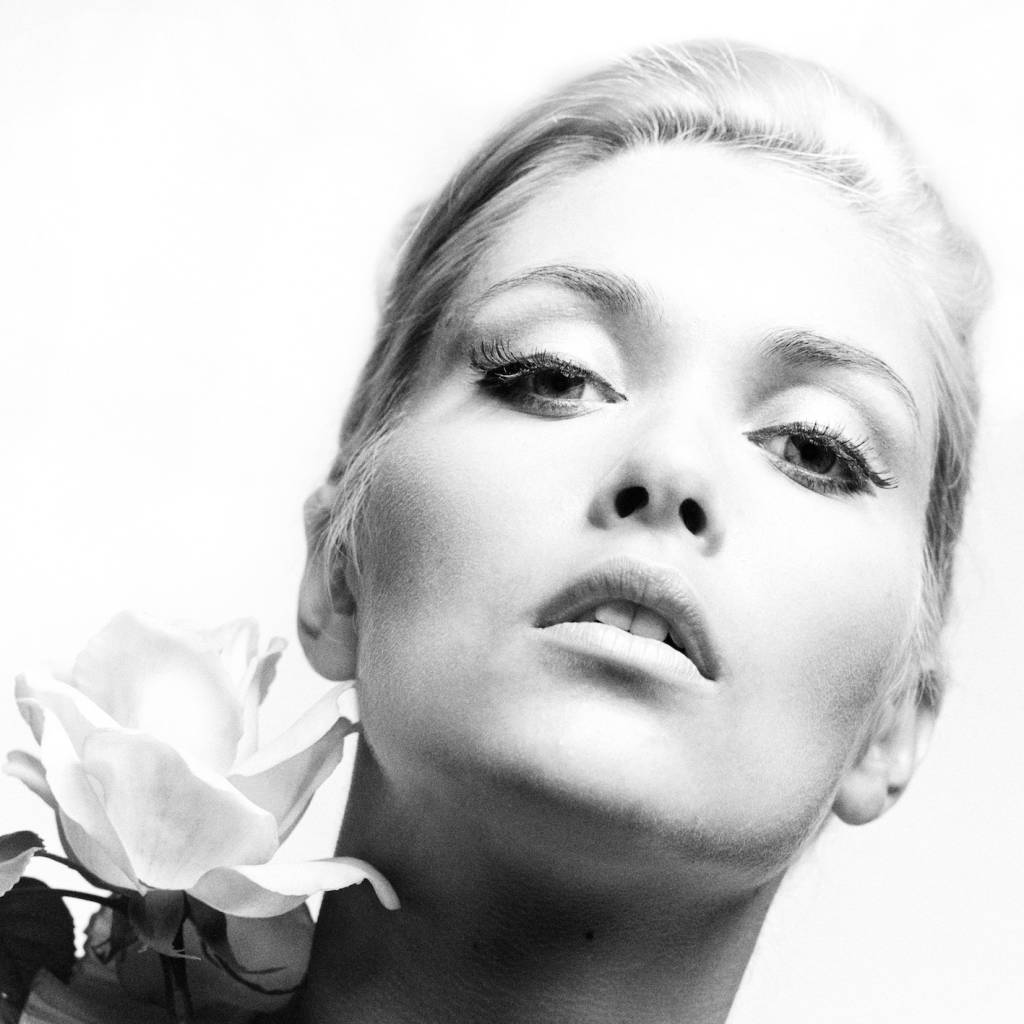 John d Green's Birds of Britain is at Snap Galleries. 1 October – 26 November, Snap Galleries, 12 Piccadilly Arcade London SW1Y 6NH. All pictures copyright Snap Galleries.