MUSICIANS like Billy Joel and Elton John didn't start out as solo acts. Like nearly all solo pop stars, they began as just another member of a band. I thought it would be interesting to take a look at musicians who we primarily identify as being solo acts and see what bands they were in before venturing out on their own and making it big.
I'll try to avoid the obvious. Most everyone knows Rod Stewart was with the Faces, Peter Frampton with Humble Pie and Peter Gabriel with Genesis. But did you know Alice Cooper was in a band called The Earwigs? If not, read on, my friend. Cocktail party trivia awaits.
1. Billy Joel
After seeing The Beatles on The Ed Sullivan Show, Joel decided on a career in music and formed a British Invasion cover band called The Echoes. After that, it was on to a band called The Hassles and then a heavy metal duo Attila. The musical duo ended when Joel ran off with his partner's wife. Among Attila's grand metal tracks: "Amplifier Fire (Part I: Godzilla/Part II: March of the Hun", and instrumental consisting of pretentious noodling. Here's another track from their album called "Wonder Woman":
2. James Taylor
After being released from the mental hospital, Taylor formed the band The Flying Machine. They recorded an album, which incidentally was produced by Jon Voight's brother, but James' heroin addiction contributed to the band's quick dissolution. Afterwards, Taylor became the first non UK musician to be signed to Apple Records (McCartney was sufficiently impressed by his solo demos).
Here's a pretty decent little song, "Night Owl" recorded by The Flying Machine and produced by Angelina Jolie's uncle.
3. Elton John
Starting as a pub pianist, Reginald Dwight moved on to The Corvettes and Bluesology. The latter became Long John Baldry's backup band (and where Elton John acquired the "John"); but never went anywhere. Poor Reggie tried out for King Crimson and Gentle Giant, but was denied. Things didn't take off until he and Bernie Taupin independently answered an ad posted in the New Musical Express and became staff songwriters.
4. Carly Simon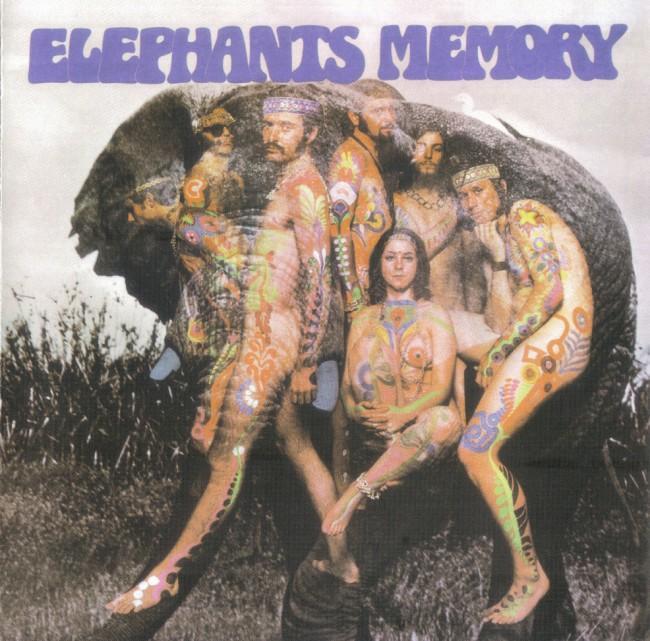 Simon recorded three albums with her sister as The Simon Sisters before sis went off to have a family. Carly then became vocalist for The Elephant's Memory who are primarily remembered as being Yoko Ono and John Lennon's backup band (often called the Plastic Ono Elephant's Memory Band). In a thoroughly wise decision, she split and went solo.
5. Alice Cooper
In high school, Cooper (then Vincent Furnier) played in a Beatles rip-off band called The Earwigs, later renamed The Spiders. In '68 the lads graduated, moved to Los Angeles, changed the lineup a bit and renamed themselves The Nazz. Unfortunately, Todd Rundgren already had a band with that name, so they went with Alice Cooper (allegedly derived from a Ouija board session).
Take a listen to "Wonder Who's Loving Her Now?" (1967) by Cooper's group The Nazz.
6. Prince
Prince Rogers Nelson initially began with the Minneapolis funk group 94 East. They achieved precious little success, and Prince sent out a demo tape. Remarkably, Prince was signed at the age of 17, and 94 East quickly disappeared.  Here's "I Will Always Love You" by 94 East:
7. David Bowie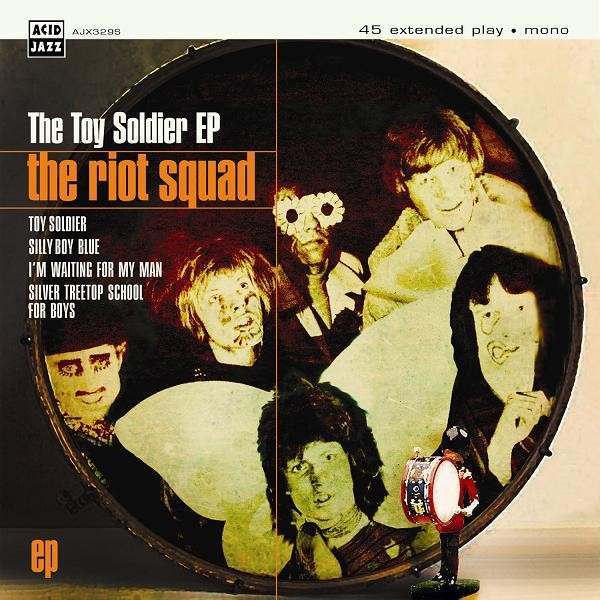 Bowie hopped from one band to another in the '60s, always dissatisfied with the talent and aspirations of his good-for-nothing bandmates. He began with The Konrads, then went to the King Bees. "Liza Jane" was a minor hit credited to Davy Jones and The King Bees. Then it was on to a band called The Lower Third, then the Buzz, and finally Riot Squad before going solo.
Listen to "I'm Waiting For My Man" by Riot Squad:
8. Madonna
After working as a waitress at Dunkin' Donuts, Madonna played drums for her boyfriend's band The Breakfast Club. Then, she aligned with another boyfriend, Stephen Bray, and formed Emmy and the Emmys. Their material got the attention of Sire records, and Madonna was signed a solo contract (with Bray continuing as a writing partner).
Listen to "Bell's Ringing" by Emmy and the Emmys:
9. Jimi Hendrix

After being discharged from the army, Hendrix formed a Tennessee R&B band called the King Kasuals. Frustrated and going nowhere, Hendrix quit and moved to Harlem where he won first prize at the Apollo theater – which gave him an opportunity to play backup for the Isley Brothers. After a while, Hendrix grew tired of playing the same songs every night and joined Little Richard's band The Upsetters. Unfortunately, Richard and Hendrix didn't mix well, and Hendrix was fired. From there, Hendrix joined Curtis Knight and the Squires, toured with The Isley Brothers some more, floated from band to band, and even formed his own group the Blue Flame.
His big break finally came when Keith Richards' girlfriend watched him play with Curtis Knight and the Squires. She was smitten and sung his praises to Keith who got him off to the races.
Here's Jimi's first TV appearance, playing in Buddy and Stacy's backup band. You see him primarily at the beginning of the video, so look quick.
10. Kenny Rogers

Rogers was a member of The Scholars and The Bobby Doyle Trio before singing and playing bass for The New Christy Minstrels. Rogers felt he could do better and formed The First Edition, later becoming Kenny Rogers and The First Edition…. and then, of course, the king of rotisserie chickens.
A far cry from his easy-going country hits a decade later, here is Kenny's psychedelic opus "Just Dropped In".
11. Tom Petty

Although generally affiliated with The Heartbreakers, it's hard to imagine Petty in a band that doesn't bear his name. Like everyone else, Petty had to make his way up through the ranks. Also like so many other musicians, Petty was inspired to pursue a music career after The Beatles appearance on Ed Sullivan. He initially formed The Epics, but then changed it to Mudcrutch. The band lasted for five years, but after a string of failures, the record company waved goodbye and the band split up.
Here's "Long Way from Home" by Mudcrutch:
12. Joe Jackson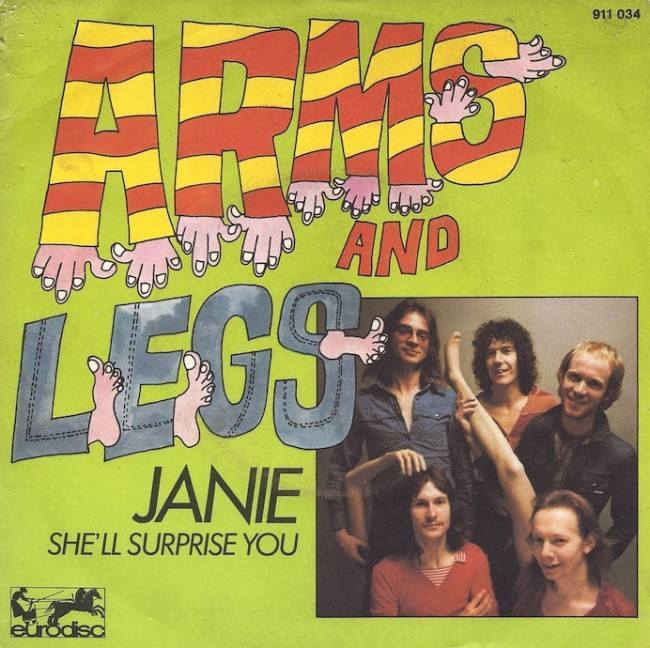 David Jackson was nicknamed "Joe" due to his resemblance to the creepy super-marionette Joe 90. He began with a band called Edward Bear which was renamed Arms & Legs. But after a couple miserably unsuccessful singles, "Joe" went solo.
Here's a damn good song by Arms and Legs called "She'll Surprise You" featuring that distinctive Joe Jackson, post-punk Sinatra style we all know and love.
Well, we could certainly go on all day. Here's a few more from the road, and I'd love to hear some of your own not included in this list. Cheers.
Jackson Brown – Nitty Gritty Dirt Band
Jim Croce – The Coventry Lads
Ray Parker, Jr. – Raydio
Gary Wright – Spooky Tooth
Daryl Hall – The Temptones
Vince Gill – Pure Prairie League