Stored at the Mary Ann Beinecke Decorative Art Collection at the Clark Institute, Massachusetts, is this sample boom of silk swatches.  Produced in France some time at the fin de siècle, the book was most likely used by designers and sales people to let customers feel the fabric's texture and weight.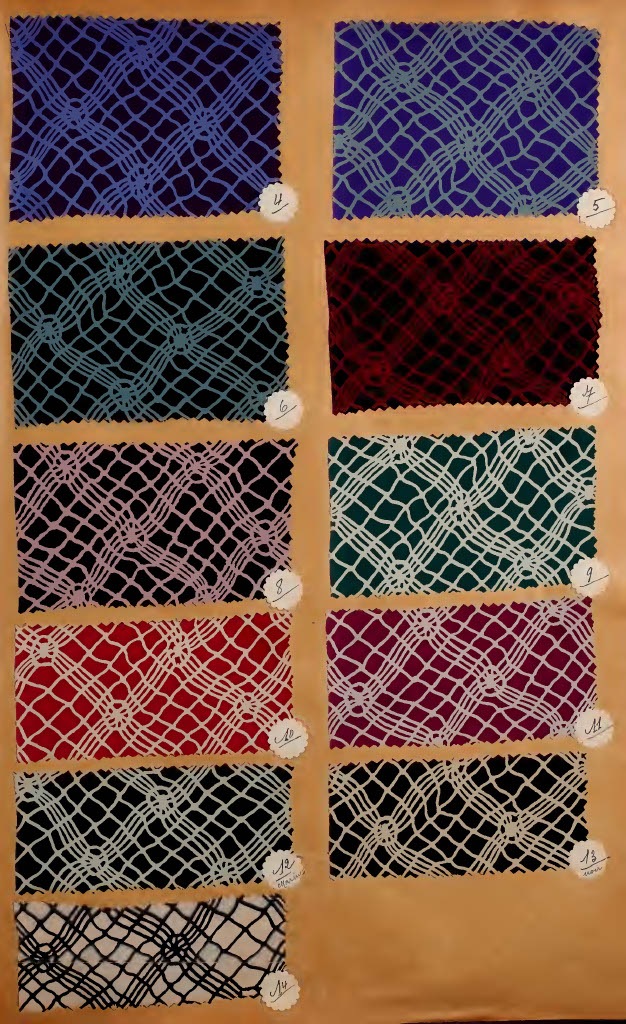 It's pretty safe to assume the silk in this book was harvested from silk fibres produced by silkworms when they spin themselves into a cocoon on their way to becoming a silkmoth. These fibres are harvested from the cocoon in their raw state by being boiled in hot water (still containing the live silkworms) and stirred until the cocoons unravel. It takes roughly 2,500 silkworms to produce one pound of raw silk.
Less likely is it that the fabric was made from sider silk. The silk of orb web spiders is incredible. Able to absorb more energy than bulletproof Kevlar, it regains its shape without losing its elasticity. It is the strongest material made by any living thing. Silk from silkworms is pretty tough, too – one filament of silk is stronger than a comparable filament of steel.
And it makes beautiful fabric. Viewed n cross section silk thread is more triangular than round, meaning that any colour added to it takes on an intensity. And because every single fibre is different,  it can be made gossamer thin for clothing or into a thick upholstery weight.