It's the Fall of 1989 in America, and, from the looks of things, television has gone to hell. It would be a good while before Netflix and cable would breathe new life into the medium (via Mad Men, Breaking Bad, Game of Thrones, True Detective, The Sopranos, etc.). With precious few exceptions, the TV lineup is an undifferentiated heap of garbage. Let's have a look at the coming attractions for Fall of '89 and see for yourself…
TOTALLY HIDDEN VIDEO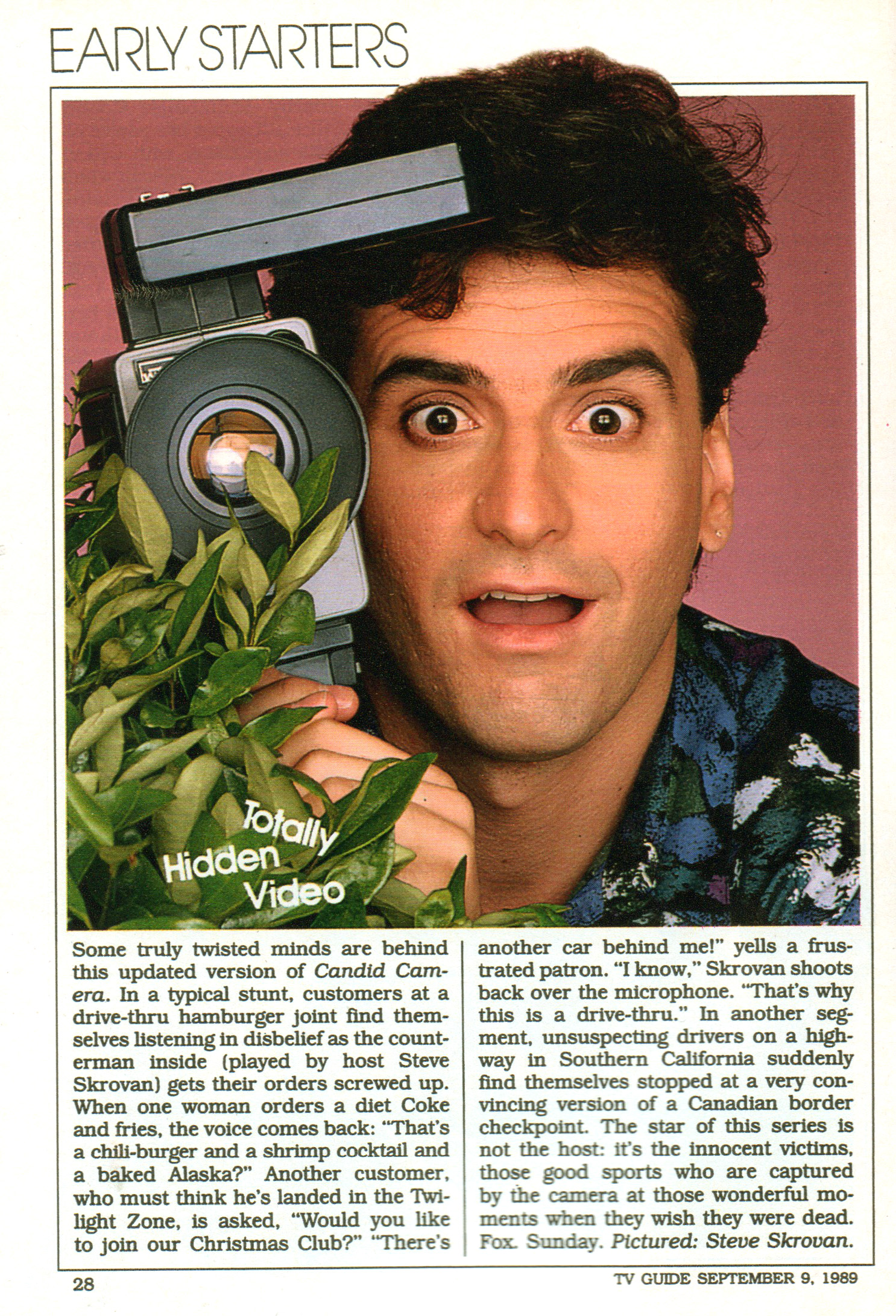 Basically a rip-off of Candid Camera, but without the charm… and without my favorite pervert, Alan Funt.
COPS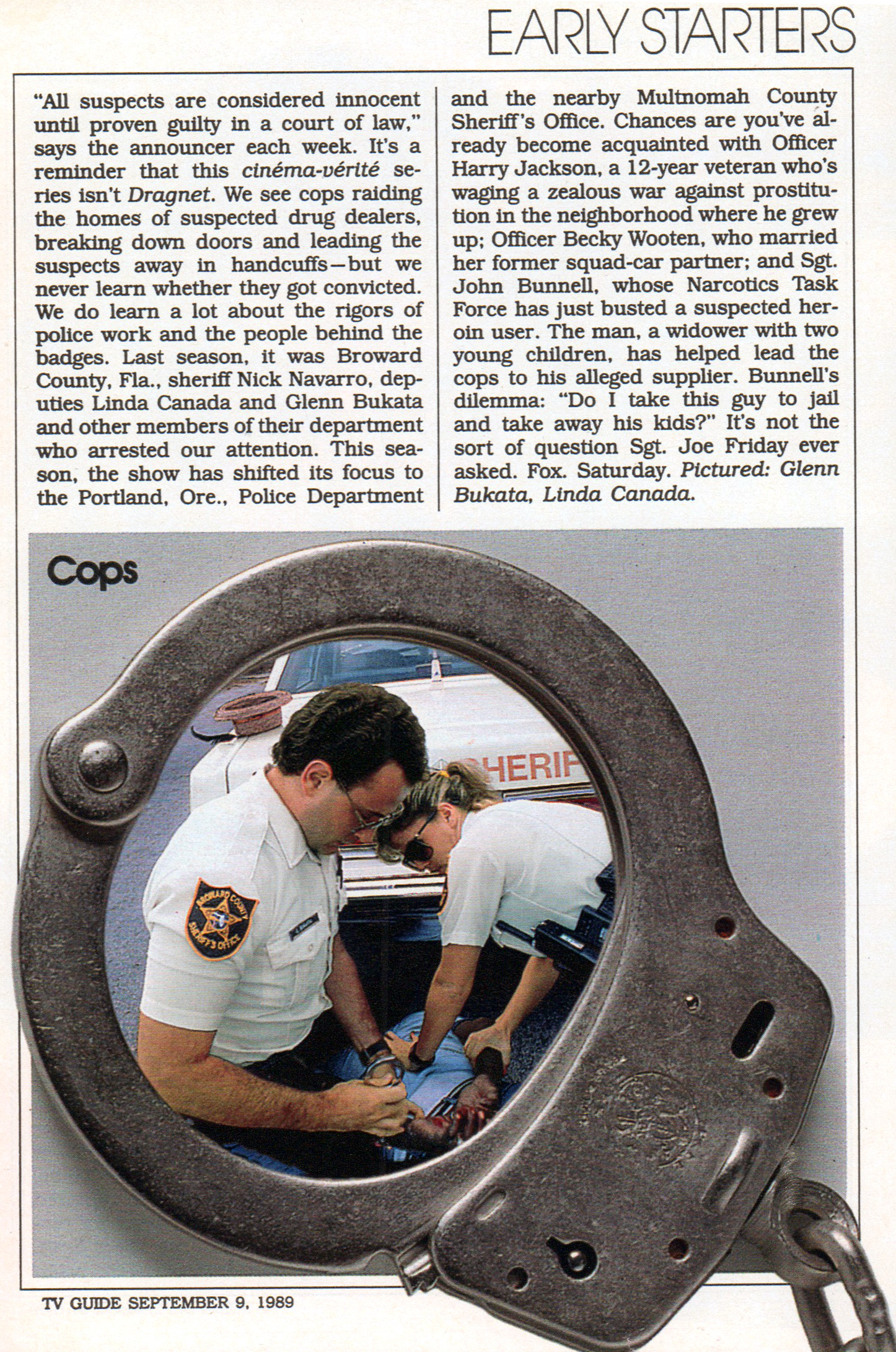 Yes, this is where COPS began, and I believe it's still kickin' today. The novelty of seeing dirty crackheads getting chased by out-of-shape officers just never gets old.
OPEN HOUSE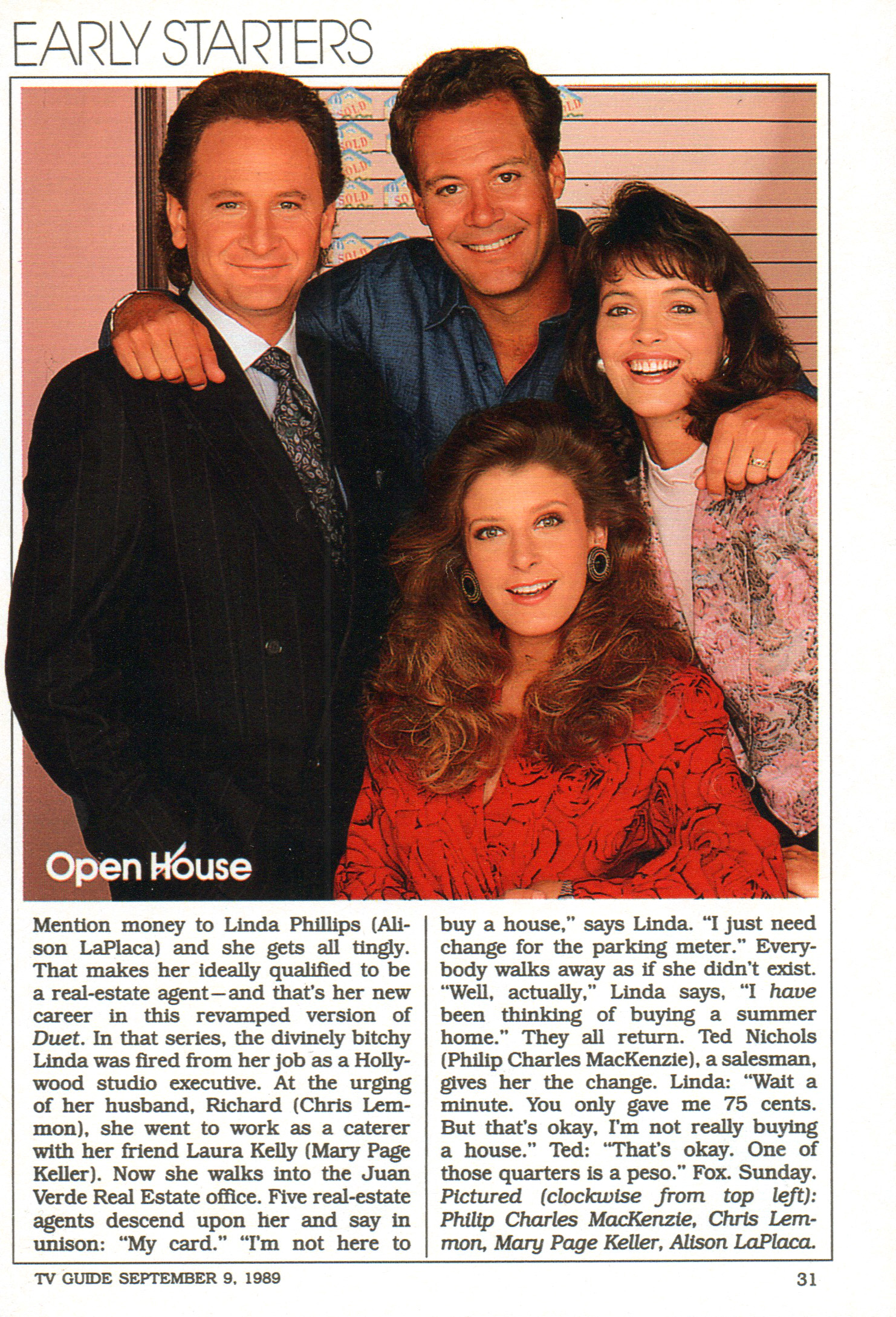 I'd forgotten about this drivel. Apparently, it was a revamp of an equally awful sitcom, Duet. Say what you will about the preachy Norman Lear sitcoms of the seventies, they at least had substance.
ANYTHING BUT LOVE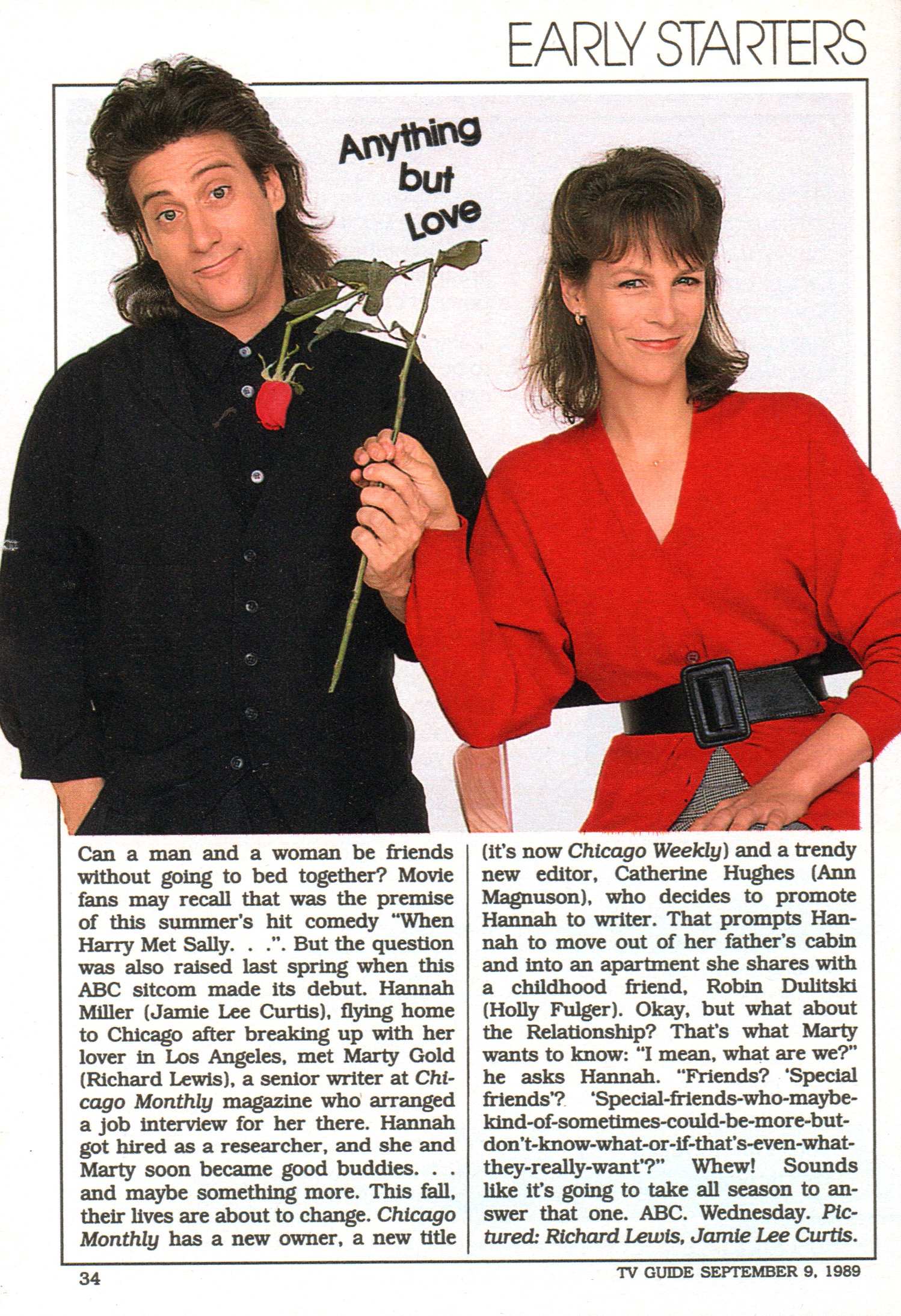 Yeesh. I actually watched this stuff. What was wrong with me? Surely there was something better to do than watch Anything but Love? I had friends, I was in college, I lived in Southern California…. yet, there I sat, watching this garbage. Go figure.
QUANTUM LEAP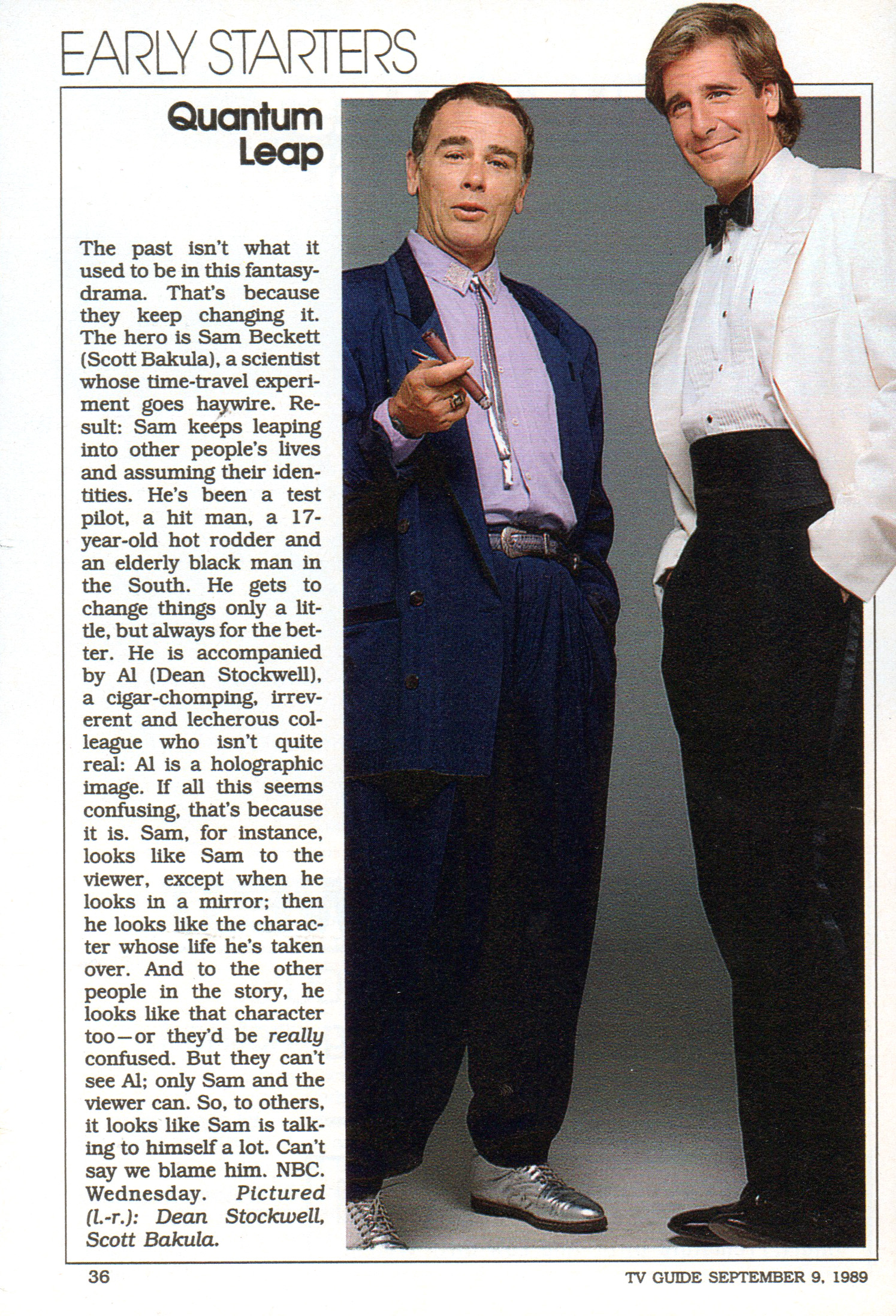 I completely understand why people like this show; however, I just was never able to get into it. It wasn't for lack of trying; it just didn't do it for me. But I concede it was a quality program.
PRIME TIME LIVE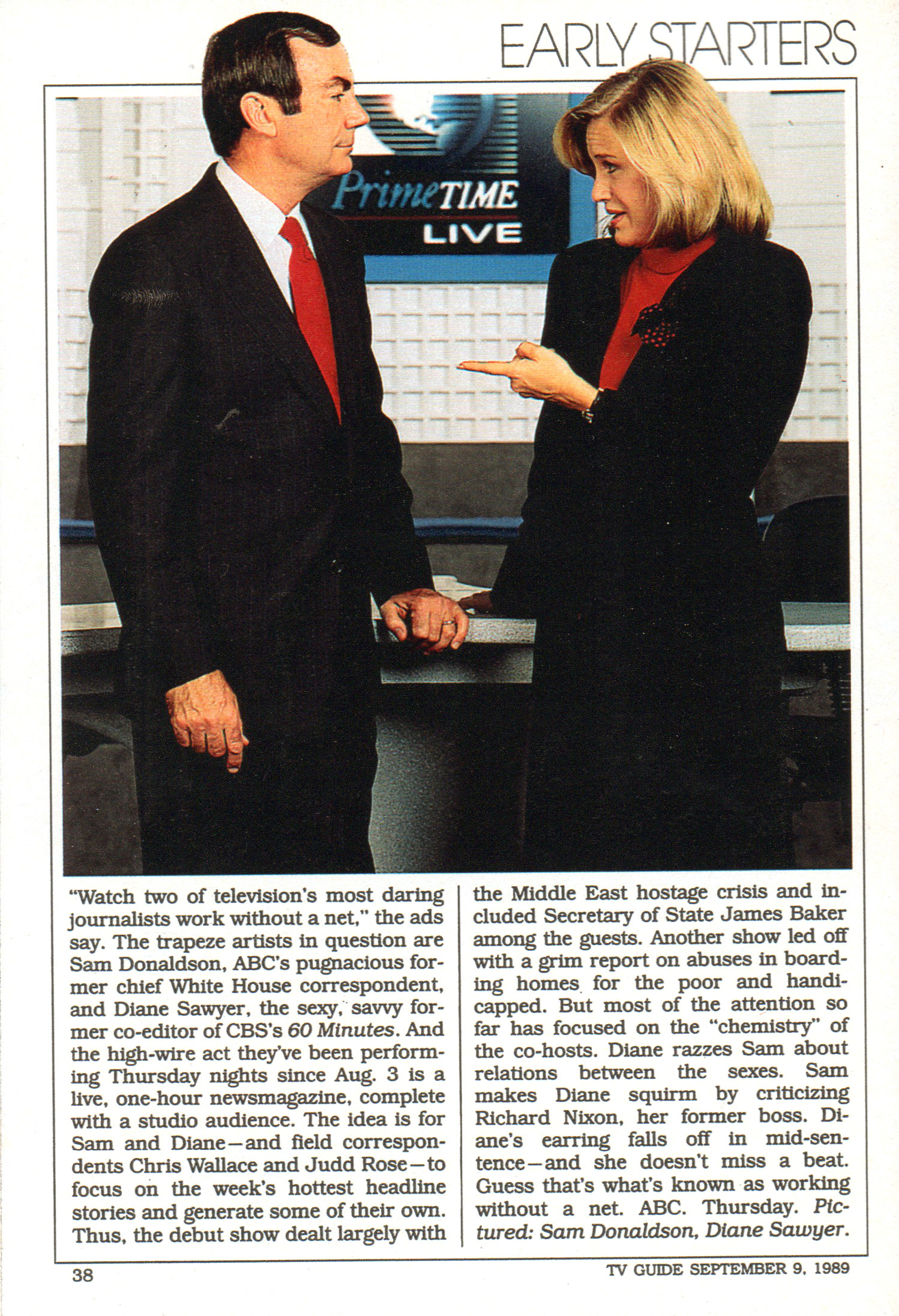 Diane Sawyer the "sexy, savvy former co-editor of 60 Minutes." Sexy?
LIVING DOLLS/LIFE GOES ON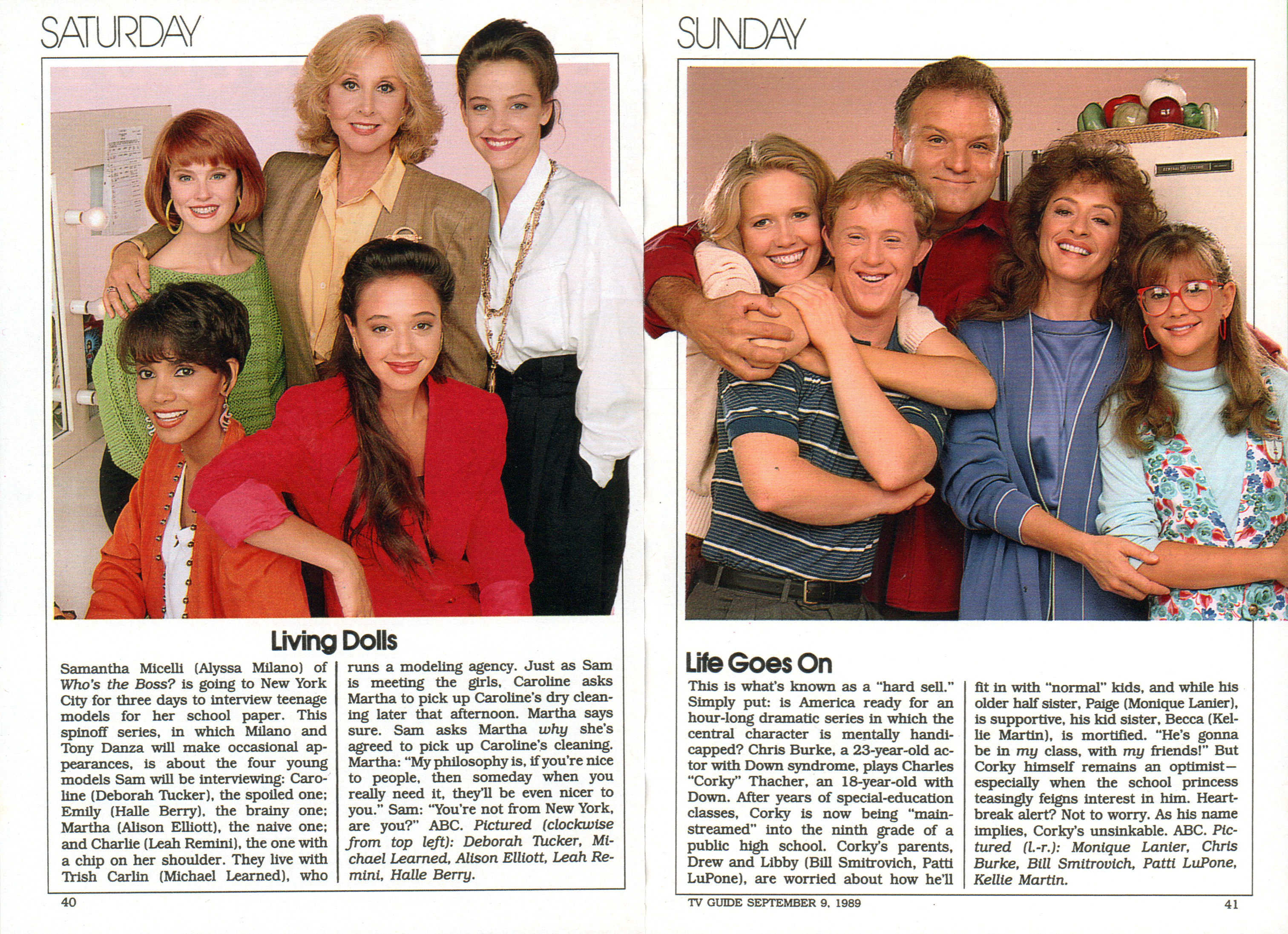 Living Dolls – Funny, I don't remember there being a spinoff of Who's the Boss…  and it starred Halle Berry.
Life Goes On – Who doesn't love the affable Corky Romano, the Down's Syndrome kid who brings such wisdom and joy to his family and high school classmates?…. Me, that's who.
BOOKER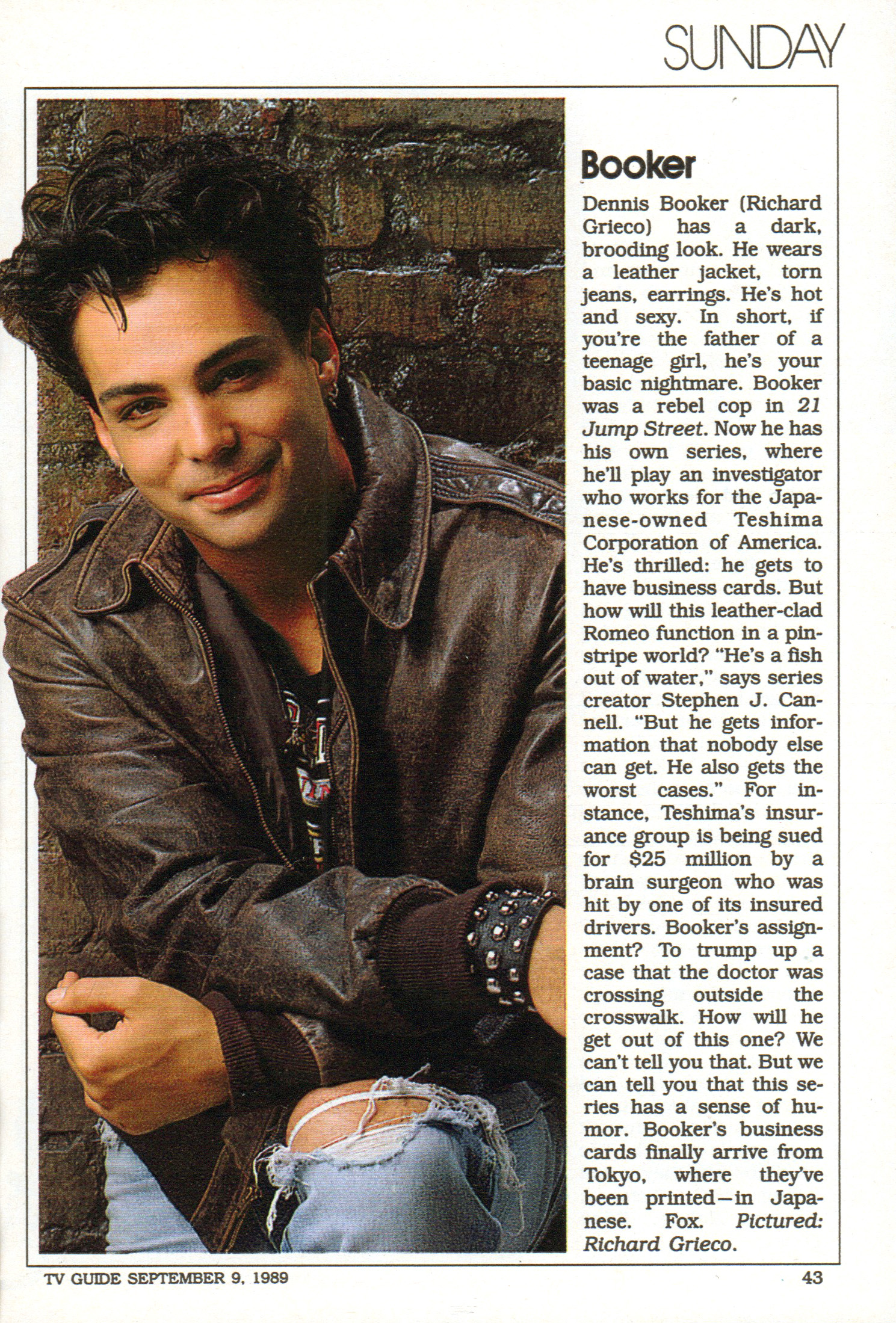 Grieco was Johnny Depp's replacement on 21 Jump Street as I recall…. and as I also recall, I couldn't stand this SOB.  He was supposed to be tough because he had holes in his jeans, but he looked and acted like Zoolander.
FREE SPIRIT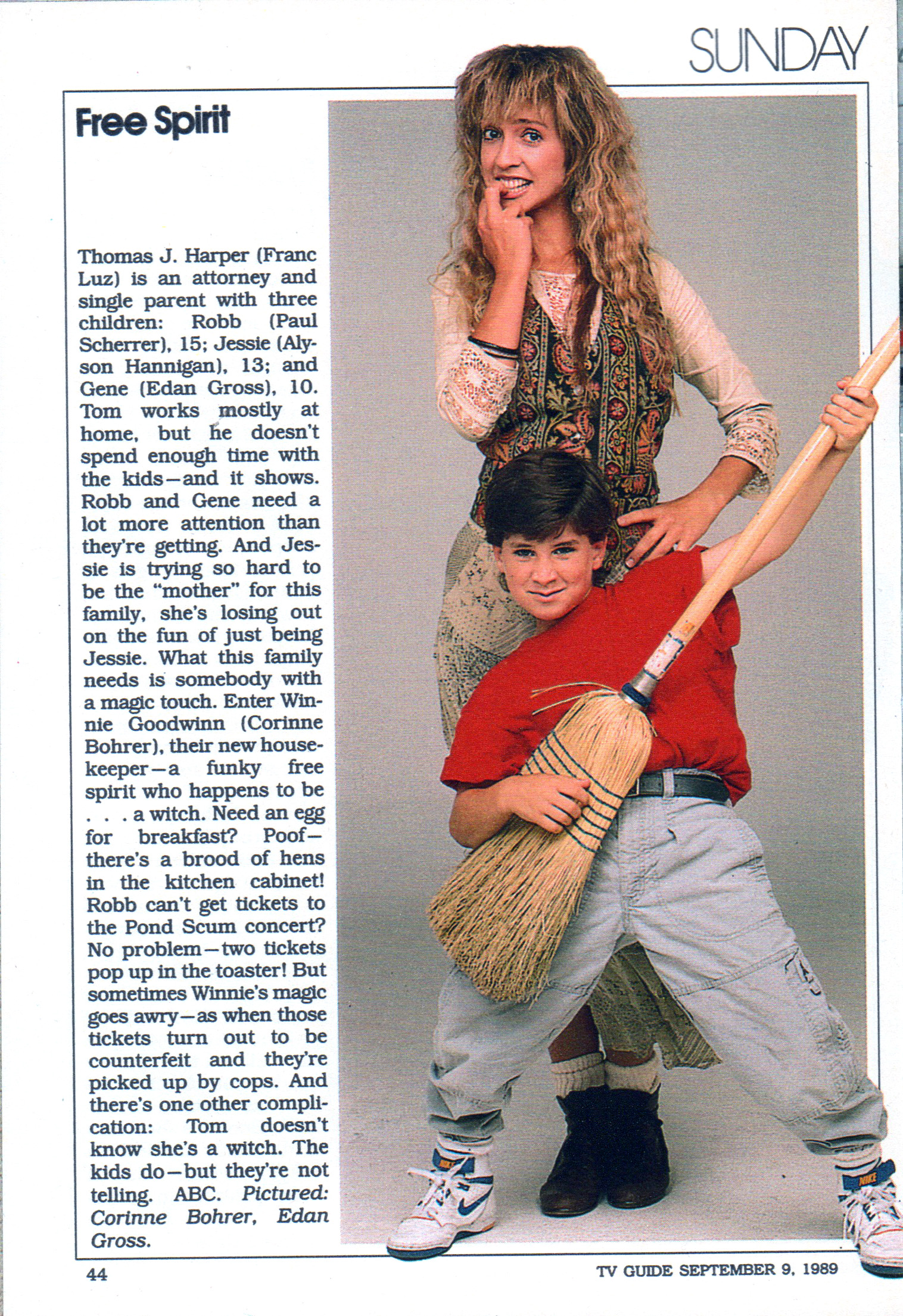 So, they hire a witch for a housekeeper…. and the yawnfest begins. Not edgy, not intelligent, not funny, not original, not well acted, and not… renewed for a second season. But it did have Alyson Hannigan.
SISTER KATE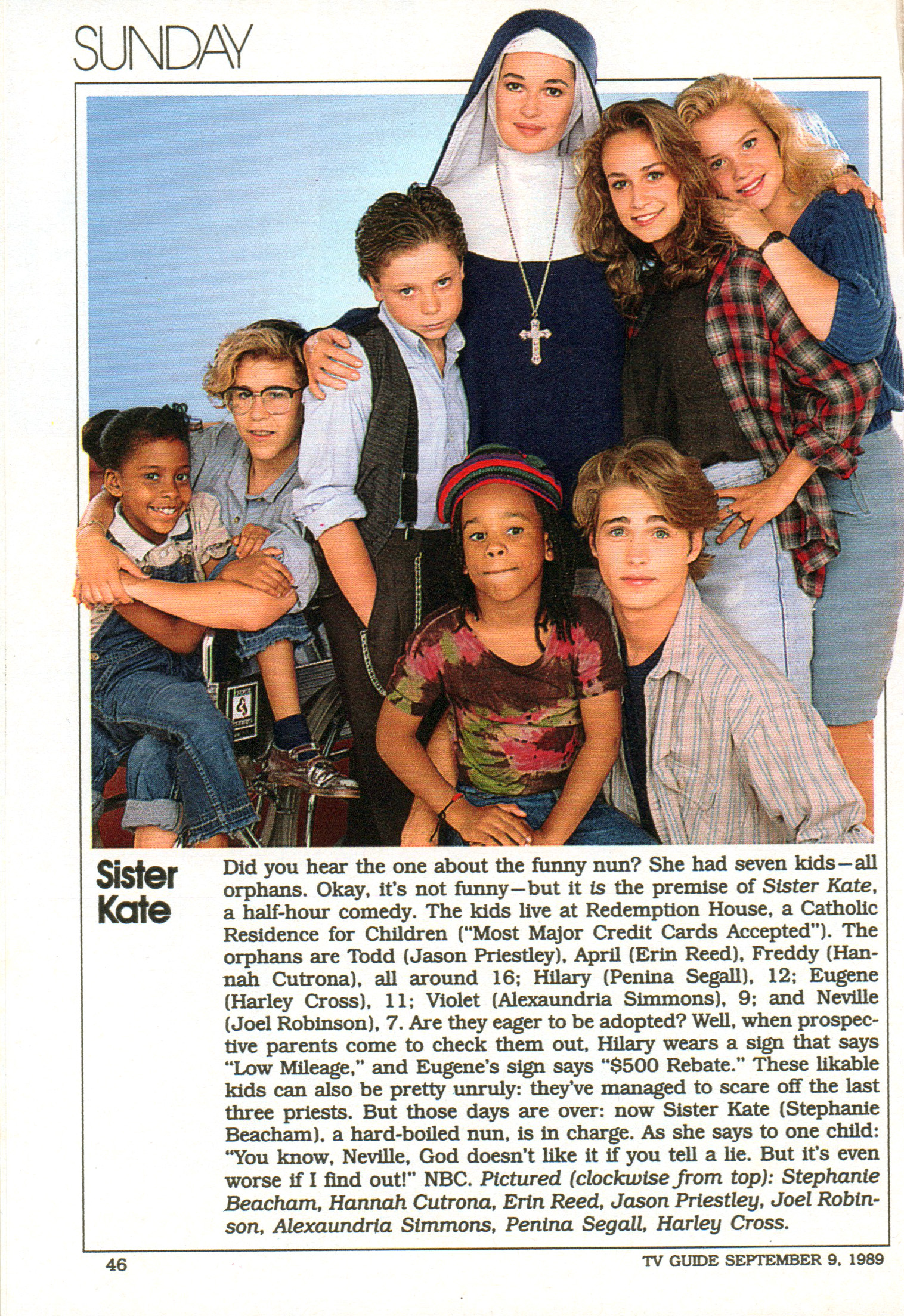 Just kill me now.
HOMEROOM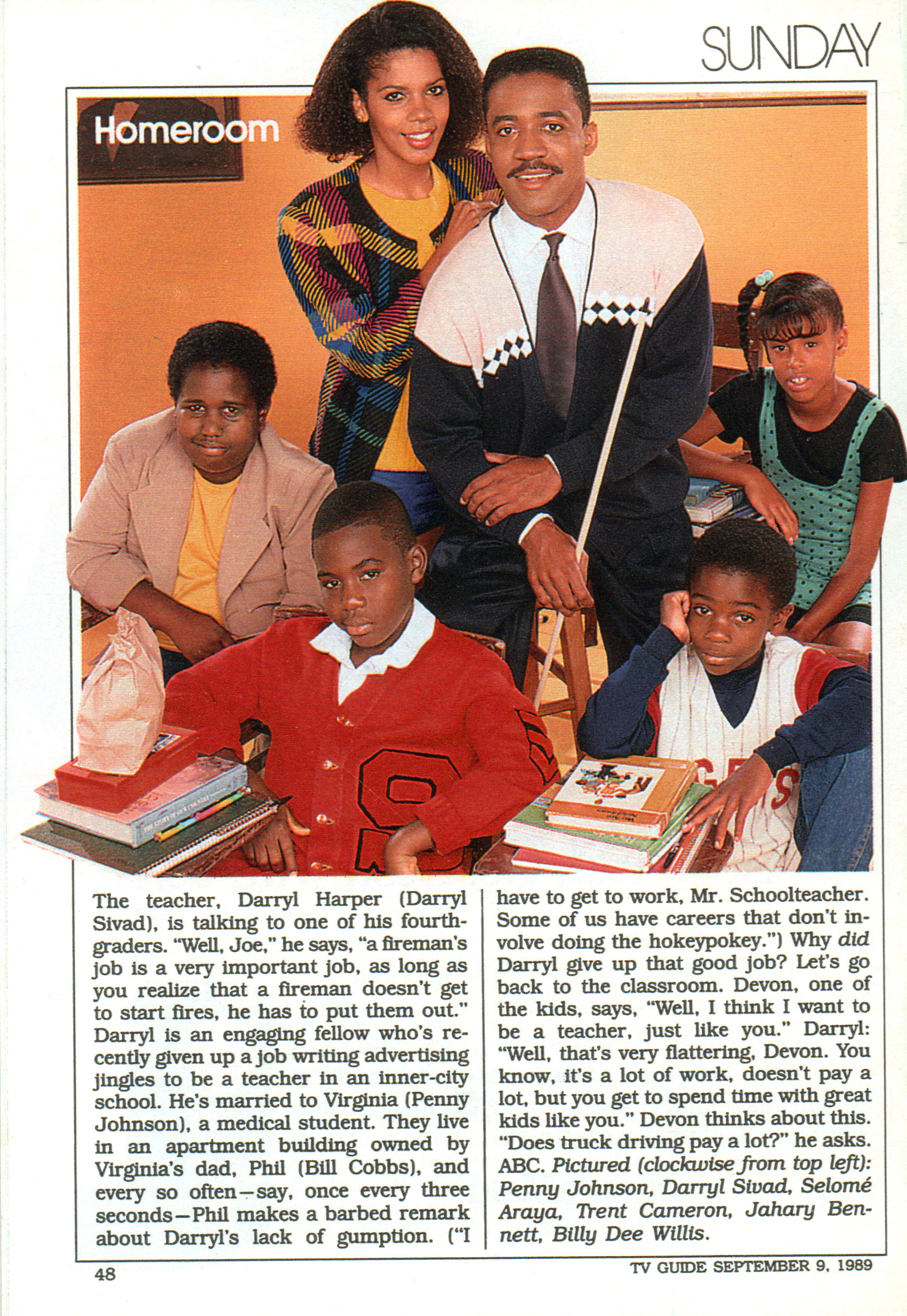 I have no memories of this show whatsoever.  It could have been underappreciated genius – I'll never know.
MAJOR DAD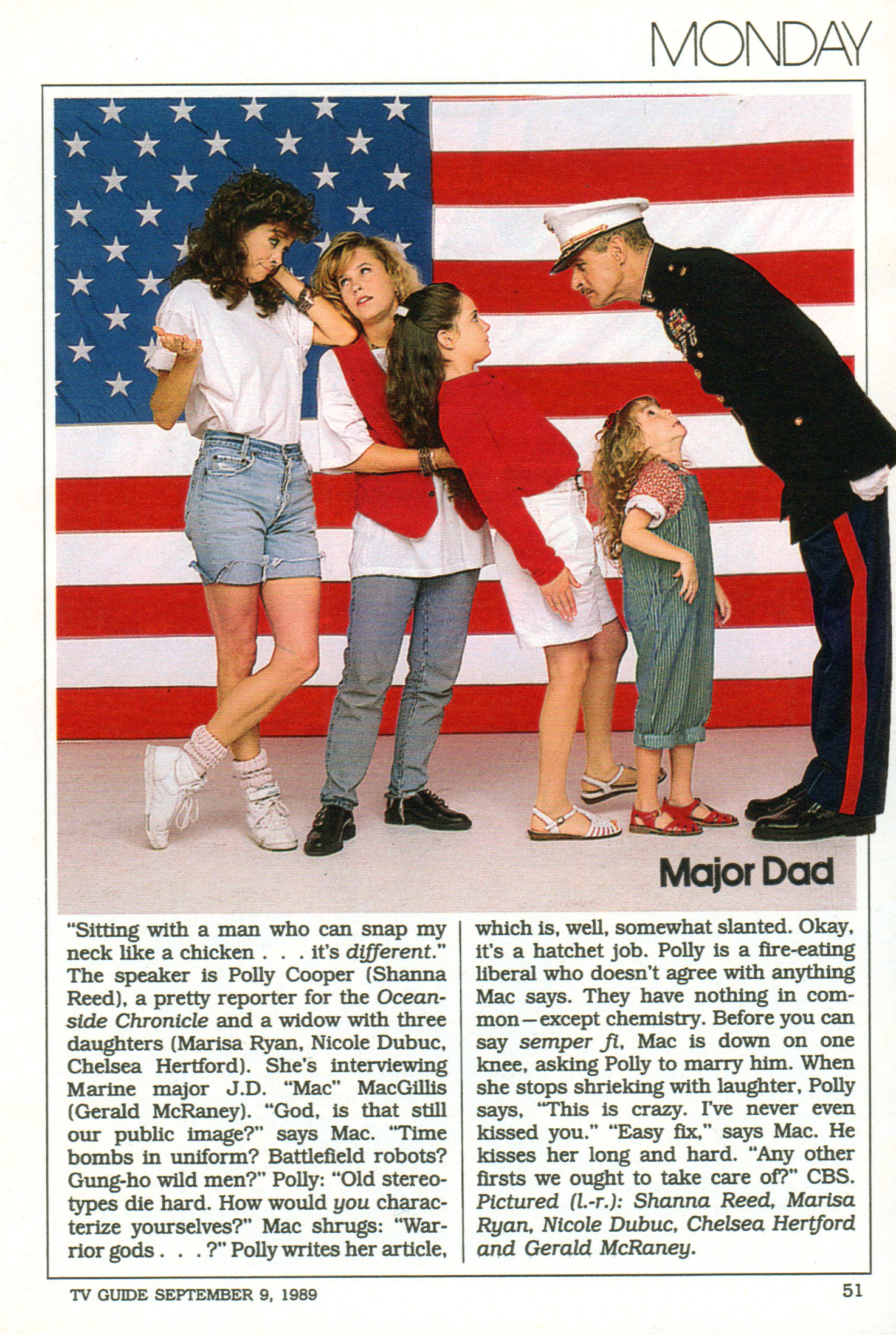 Another piece of garbage.  I know I sound overly critical and curmudgeony; but I've been known to positively gush over programming from the seventies and early eighties.   For me, the networks were really laying turds by the end of the eighties…. which is why, I believe, Seinfeld caught on- it was so different from this mess.
THE PEOPLE NEXT DOOR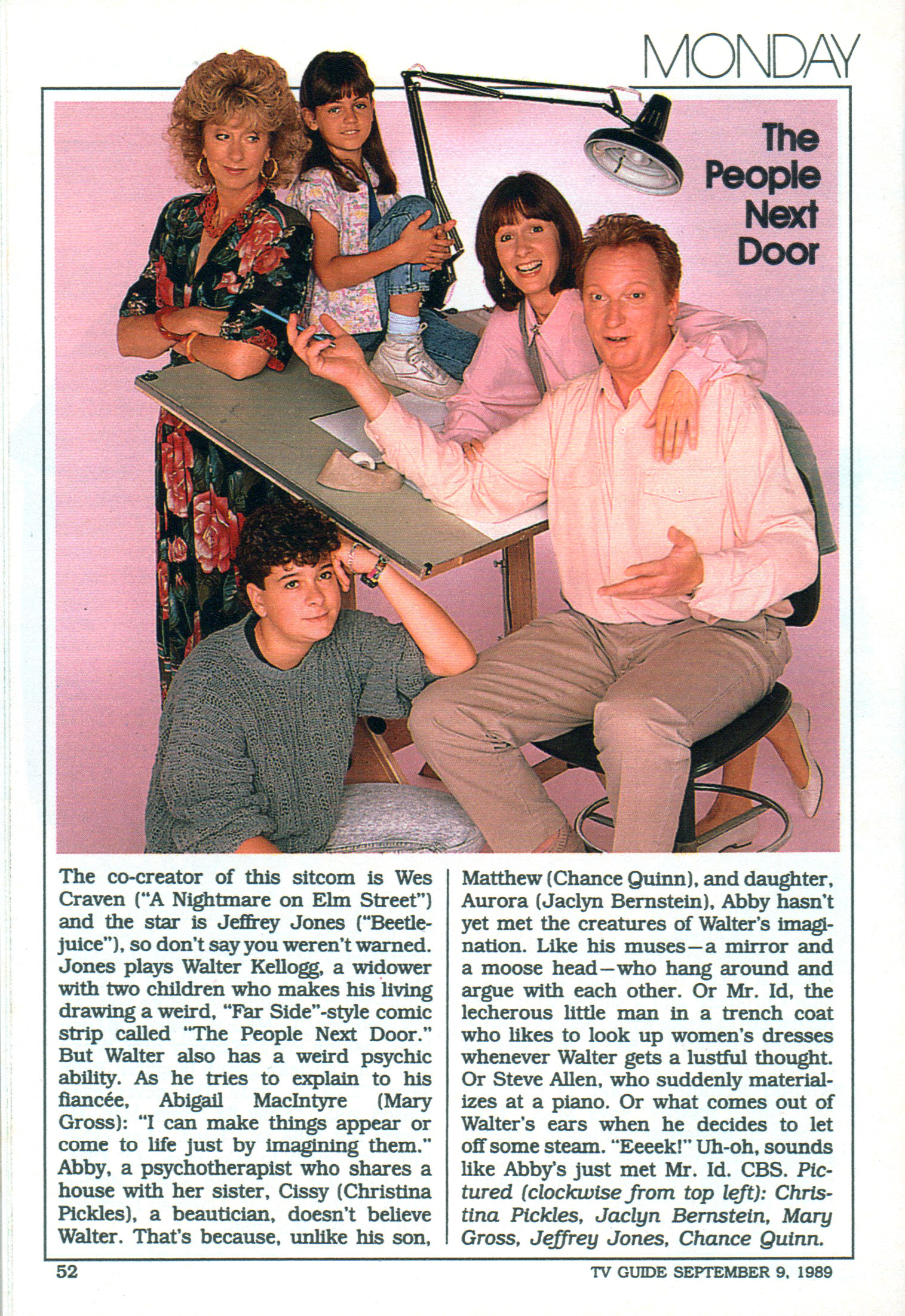 Whoah!  A sitcom directed by Wes Craven?  I had no idea this existed.  Starring pedophile Jeffery Jones as well!
ALIEN NATION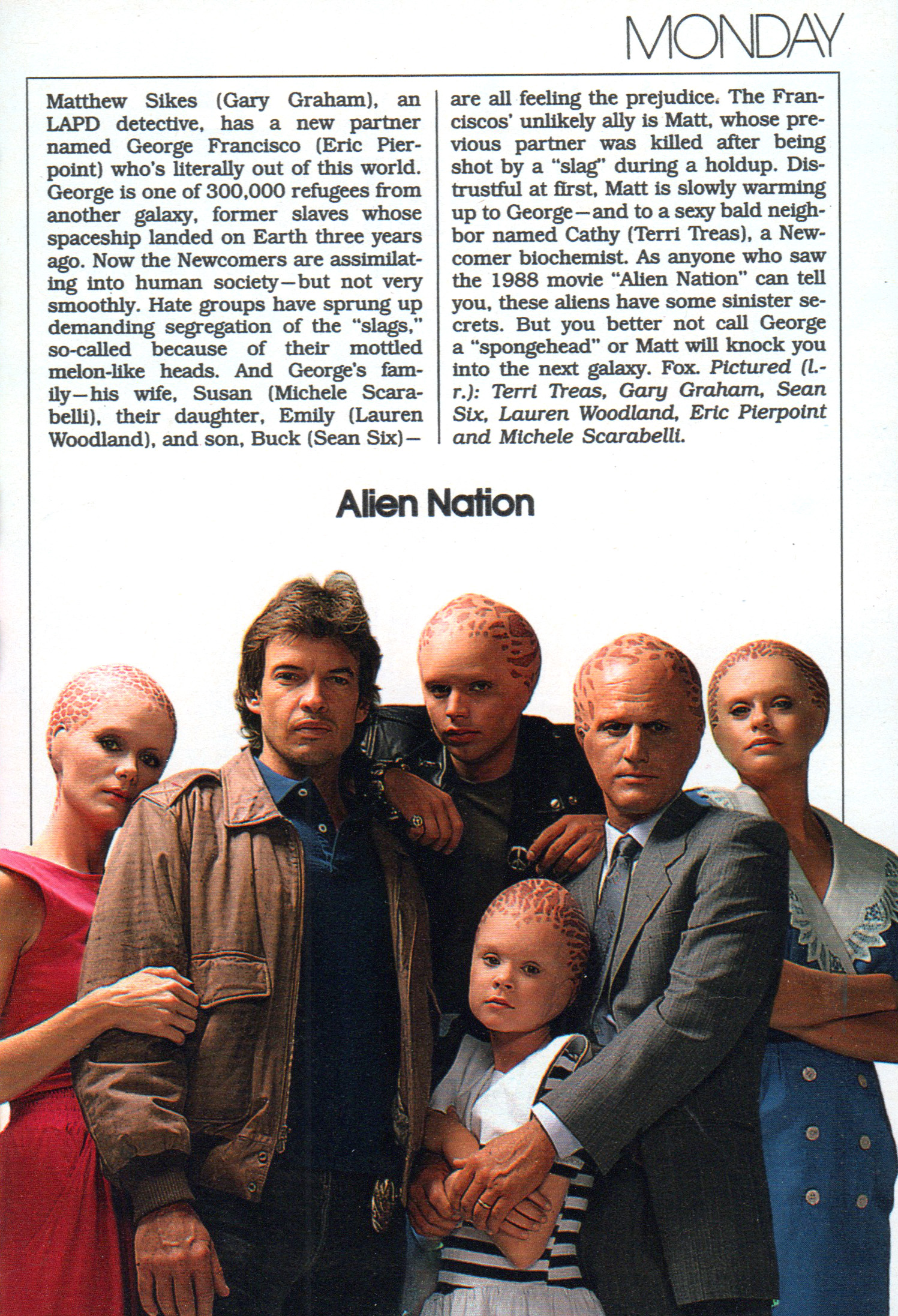 Social commentary disguised as sci-fi.  Sometimes that's a good thing… and, in this case, not so much.
THE FAMOUS TEDDY Z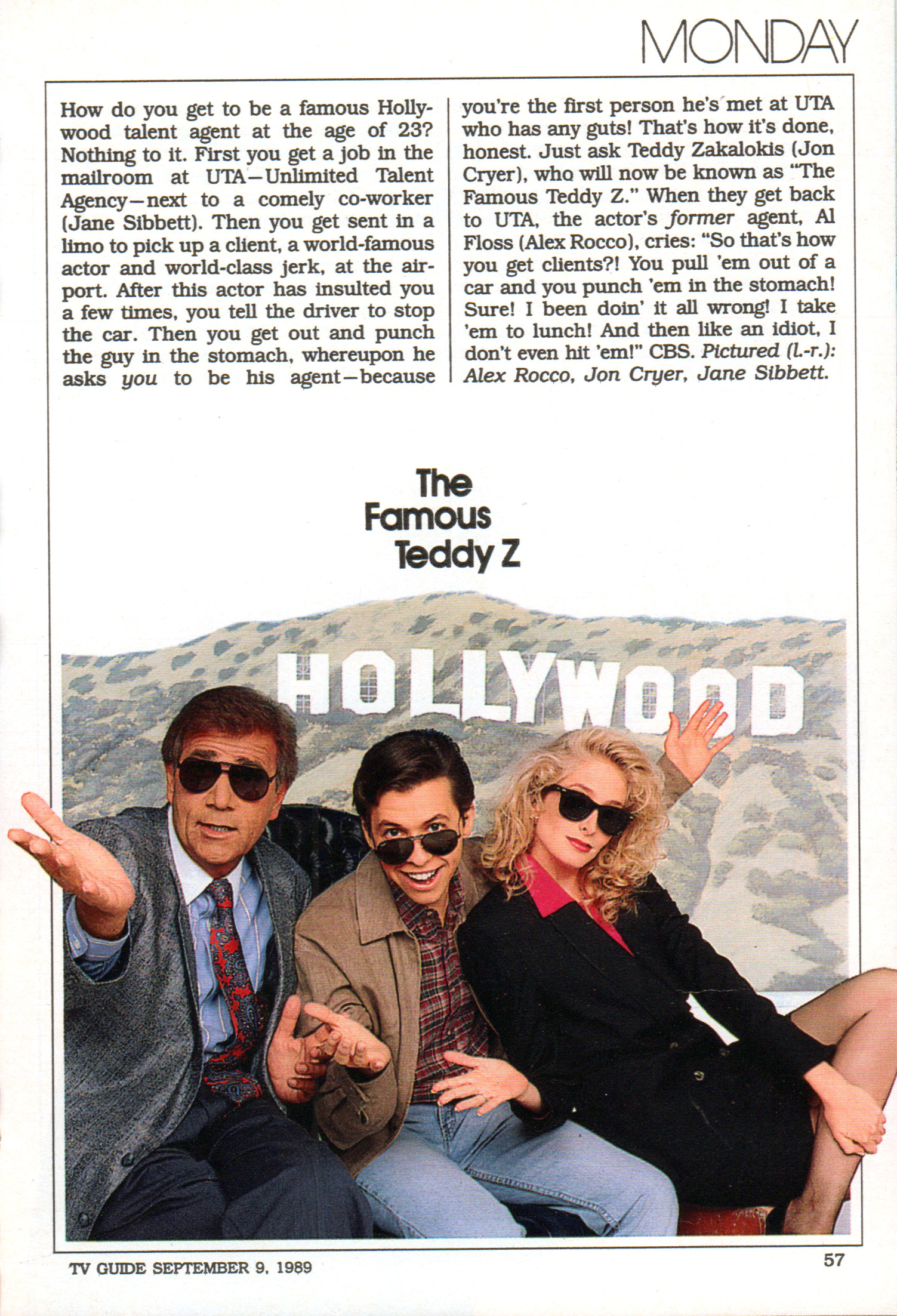 I don't remember this show, but I understand it wasn't so bad.  The pilot is supposed to be hilarious, and it won a few Emmys.  But, unfortunately, no one watched and it was cancelled after 20 episodes.
RESCUE: 911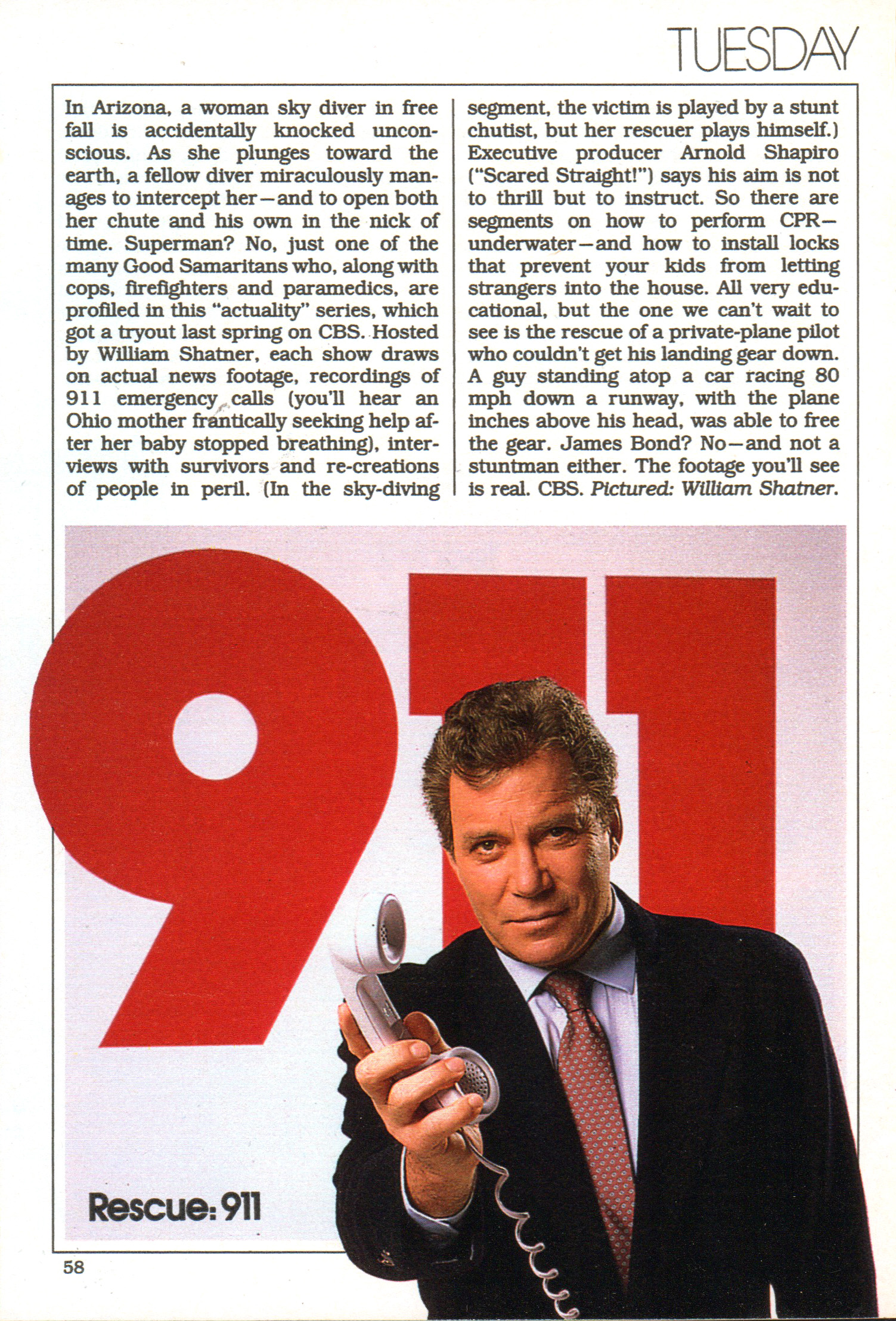 Anything with The Shat is cool in my book. It's another show from this lineup that  routinely watched. It wasn't so bad, but pretty standard fare. Unsolved Mysteries was much better.
WOLF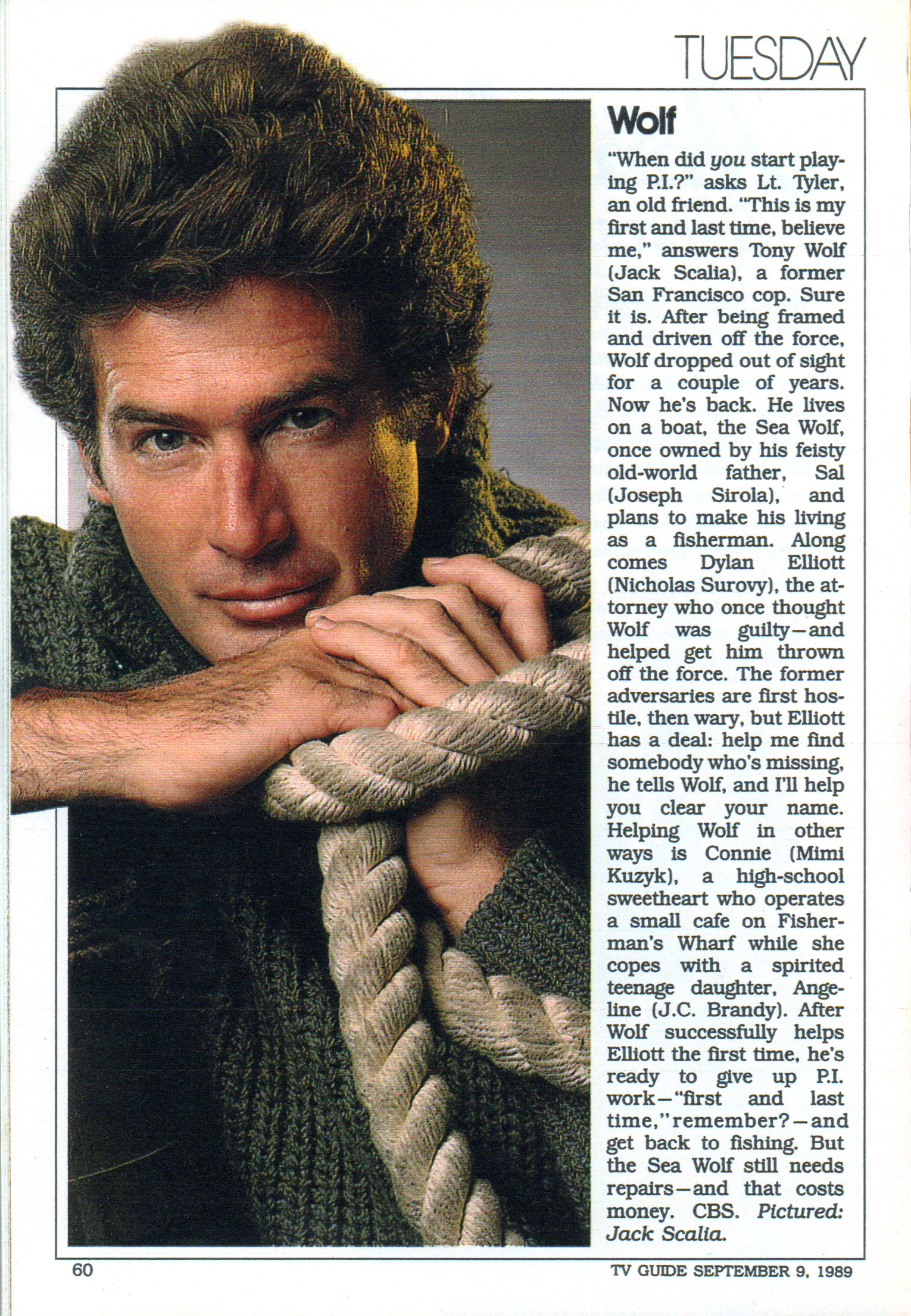 Reading this description, I'm amazed at the sheer number of cliches.  It's an impressive feat to pack that many overused tropes into a single blurb.  Well done.
CHICKEN SOUP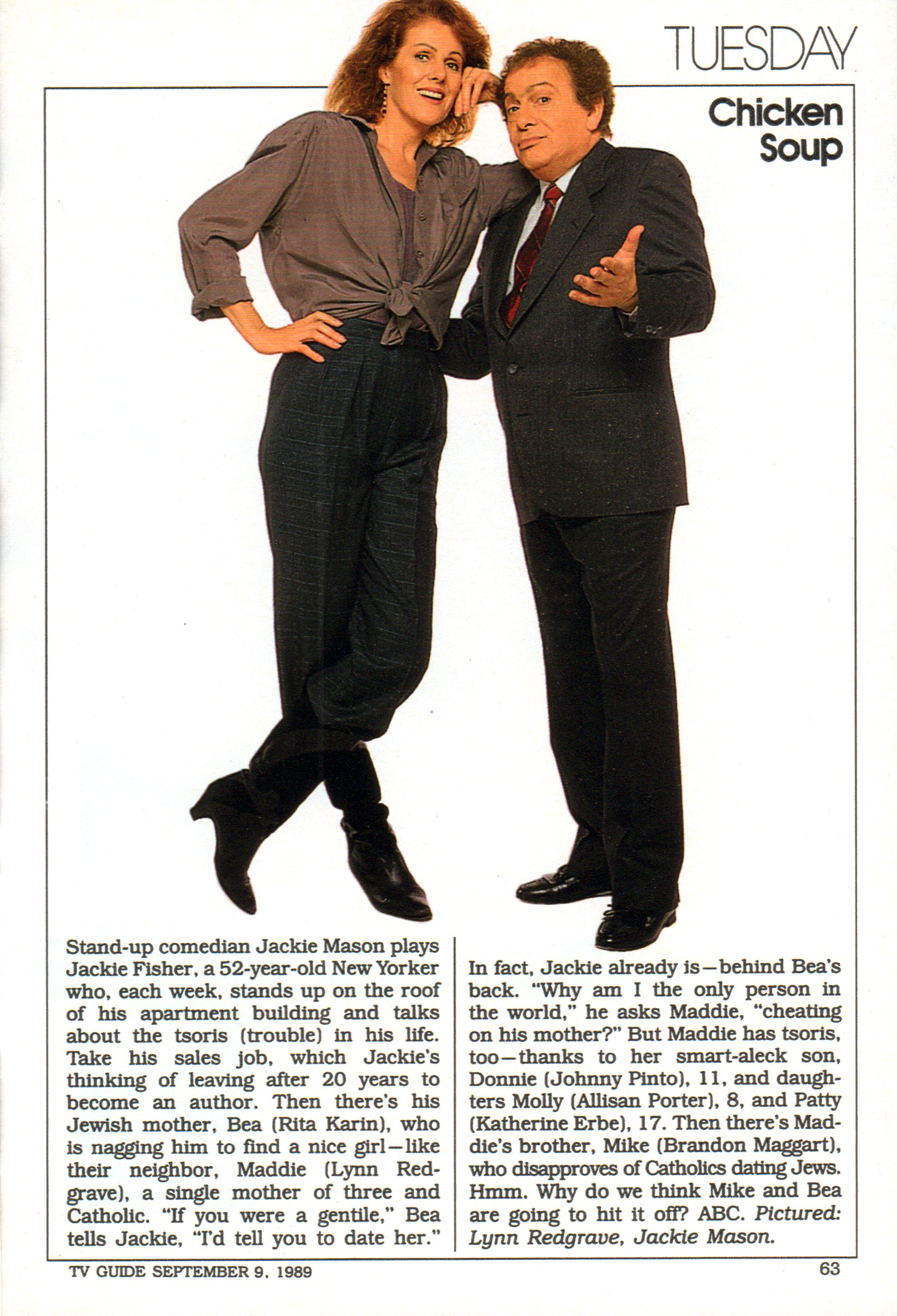 Lynn Redgrave and Jackie Mason – possibly television's all time worst couple.
PEACEABLE KINGDOM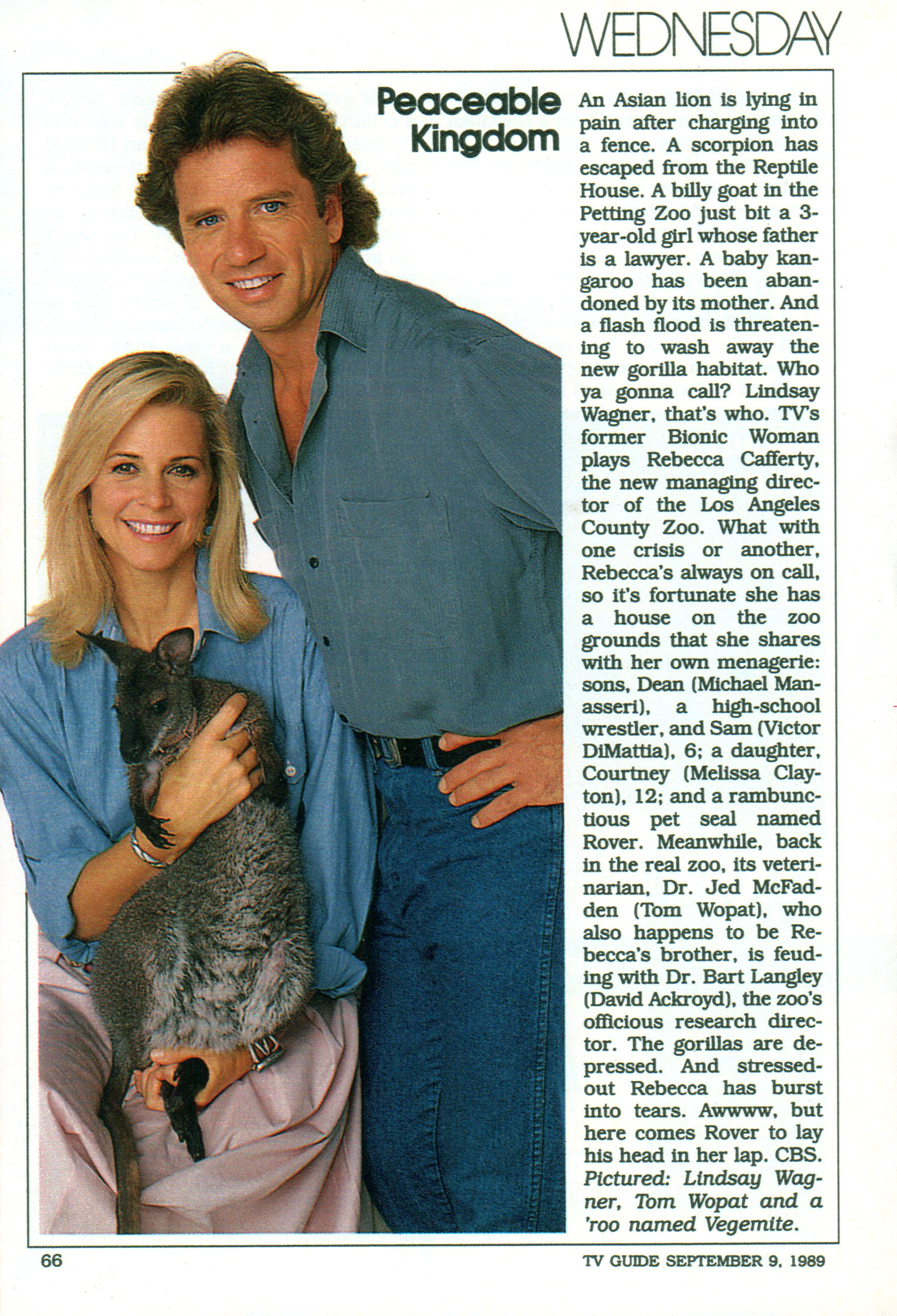 Just read this description.  Nothing I can say will do it justice.  This is what the bottom of the barrel looks like, folks.
DOOGIE HOWSER, M.D./ THE NUTT HOUSE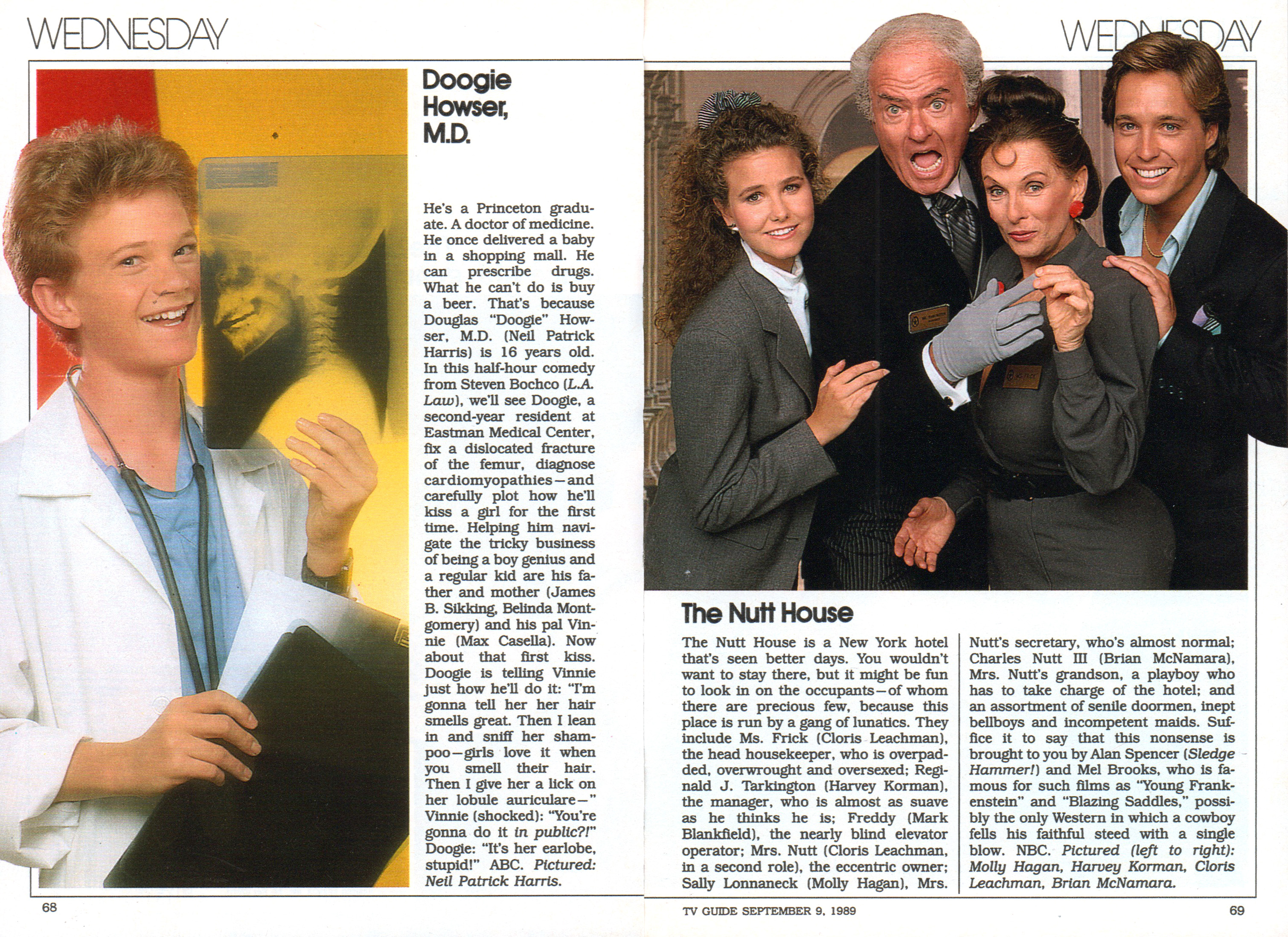 I understand there are a lot of folks that like Doogie, so I won't knock it. It certainly wasn't in the same league as the rest of this mess.   And The Nutt House – how was this not amazing? It's the work of Mel Brooks and the mastermind behind Sledgehammer, and it stars comic legends Korman and Leachman….. this should have been incredible!
THE YOUNG RIDERS/ SNOOPS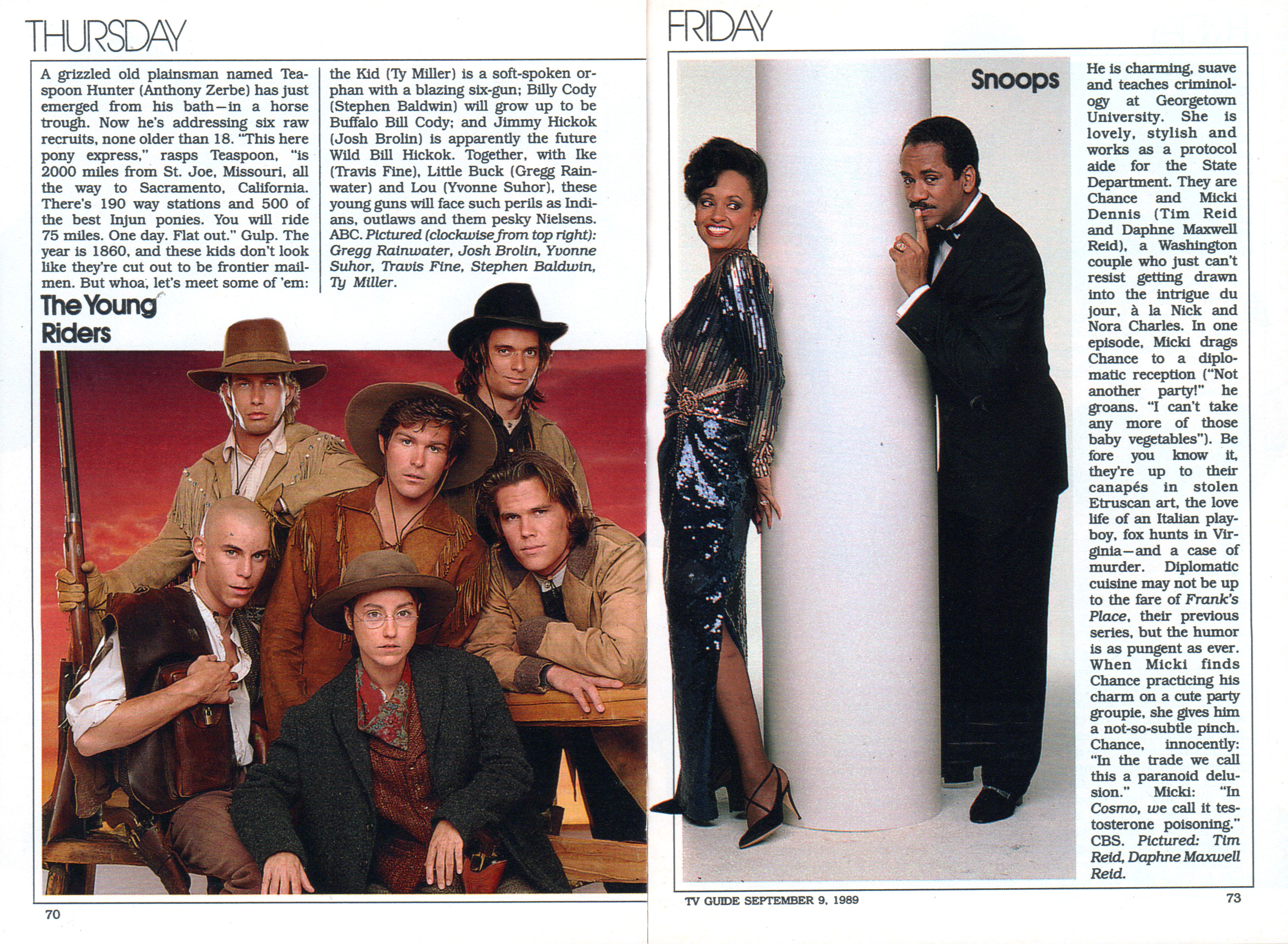 Nope and Nope.
BAYWATCH/ FAMILY MATTERS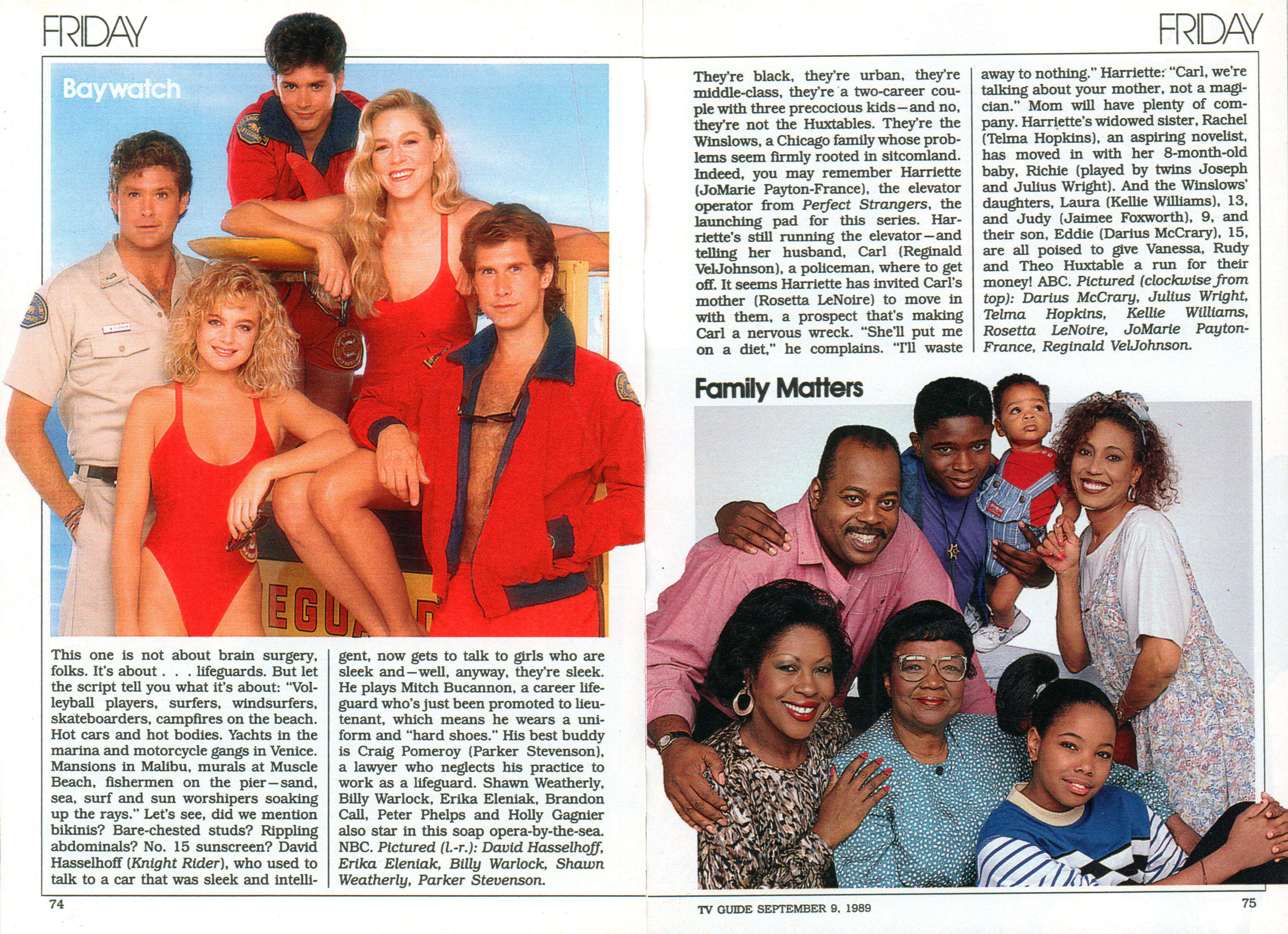 Two shows that need no introduction: one with The Hoff, the other with Urkel. Both stupid as the day is long, and both wildly popular.
HARDBALL/ MANCUSO F.B.I.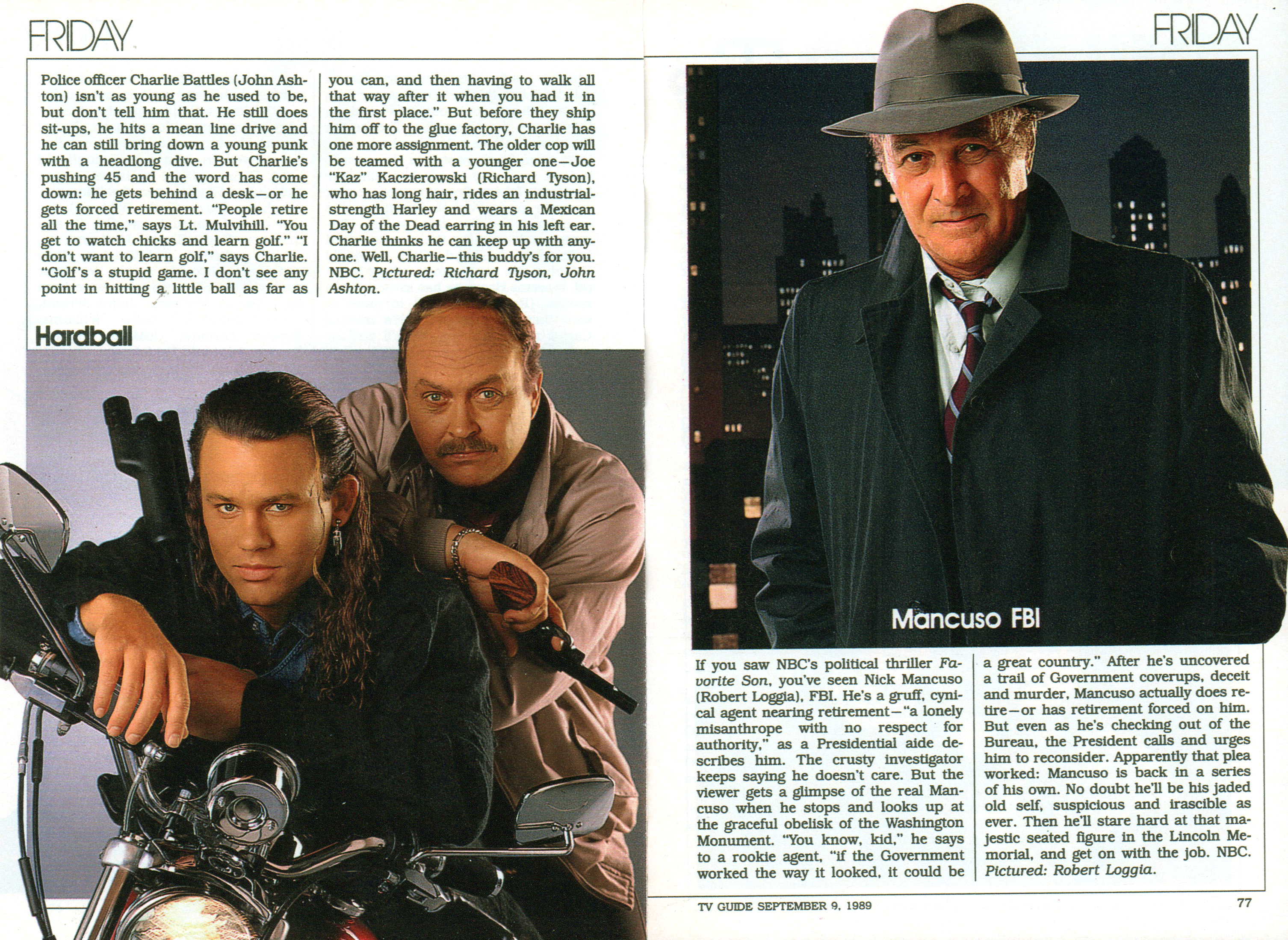 YAWN.
Well, that's it for what's coming in Fall of '89.  As you can see, the world was in desperate need of Seinfeld and Sopranos (and Twin Peaks was just around the corner in 1990). The big guns of the 80s were over or on their last leg, namely Cheers and Cosby… and this was their replacement?  When the best in the batch may be Doogie Howser, you know there's a problem.