Minnesota-based photographer Thomas Allen turns vintage pulp fiction into pop-up books by cutting images from the covers and pages, and placing the figures into three-dimensional scenes.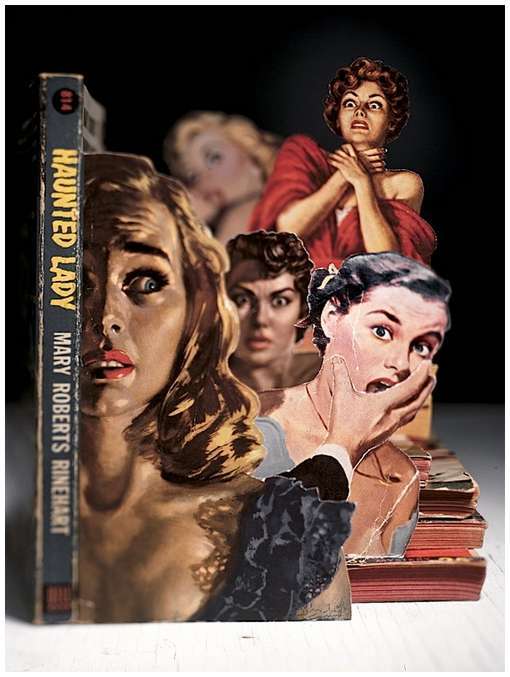 The figures are never totally free from the book, popping out to study and react to other figures from their literary worlds. In changing the illustrations from static and bound to active and sprung, Allen brings an old book's characters to life. Readers have one question: 'What happens next?'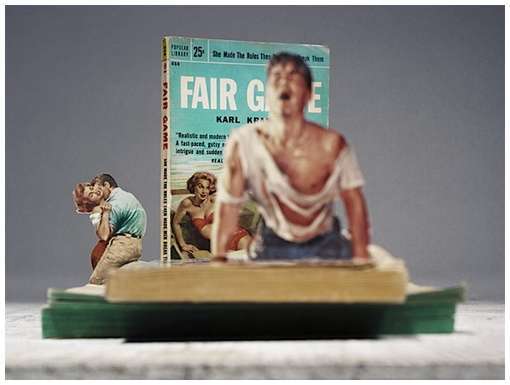 Says Allen:
"In addition to being a photographer, I play talent scout, casting director, stage manager, lighting supervisor, and film editor."
Photographed in stagey lighting and in the style of the blurred View-Master stereoscopic toy that also inspired him, Allen turns tingling trash fiction into happening dioramas.
Images courtesy of  Thomas Allen and the Foley Gallery. Buy his book Uncovered here.