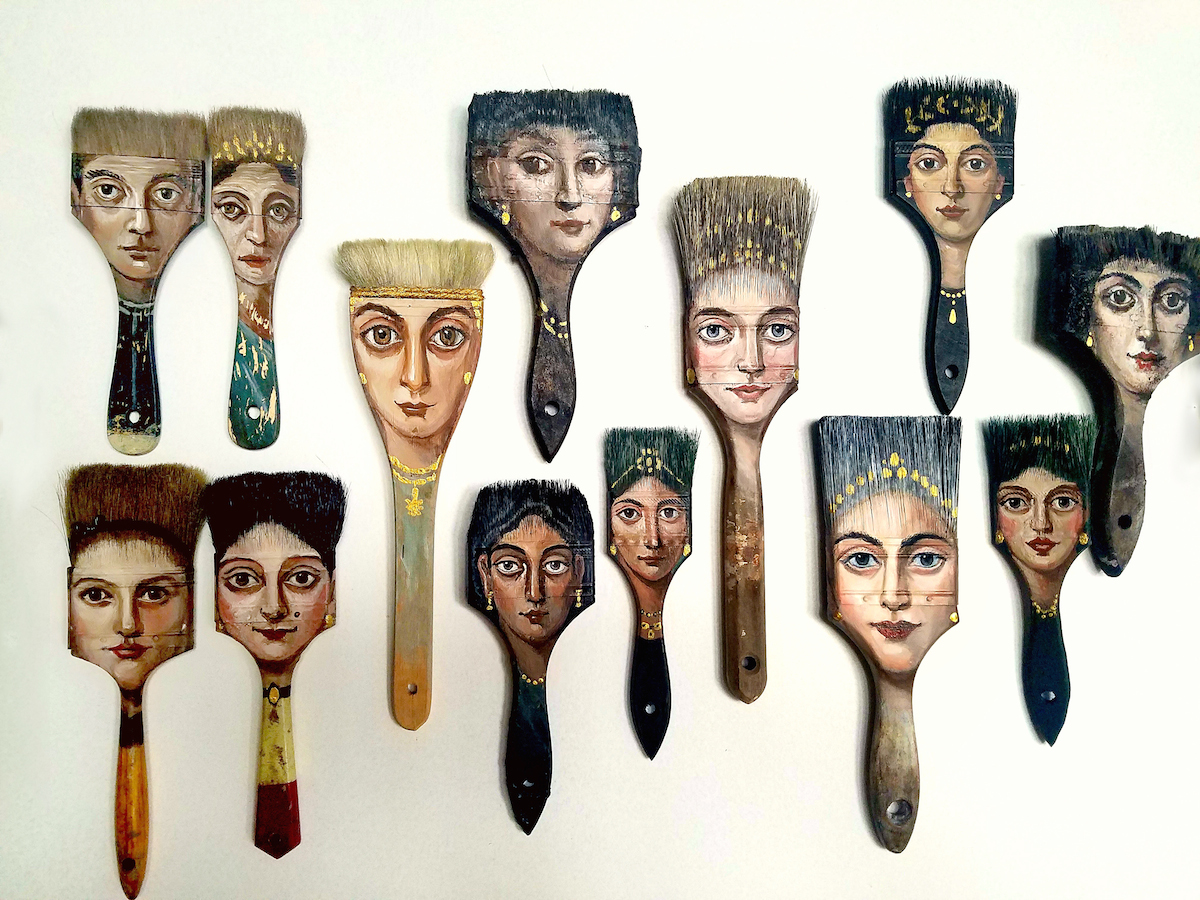 Los Angeles-based artist Alexandra Dillon paints on found objects – stuff that passes for the fabric of the modern world. Alexandra's pictures look like details from Old Master paintings, you know, those atomically-expensive classic works hedge fund managers who value art for its exponentially growing price lend to the museum for a ticket-holders only exhibition. You can only see so much of old art's mainstays because a finite amount of it exists. Dillon's talent, canniness and wit is in taking those objects of study and turning them into something contemporary. Dillon takes the old and gives it a enlivening, satirical tweak.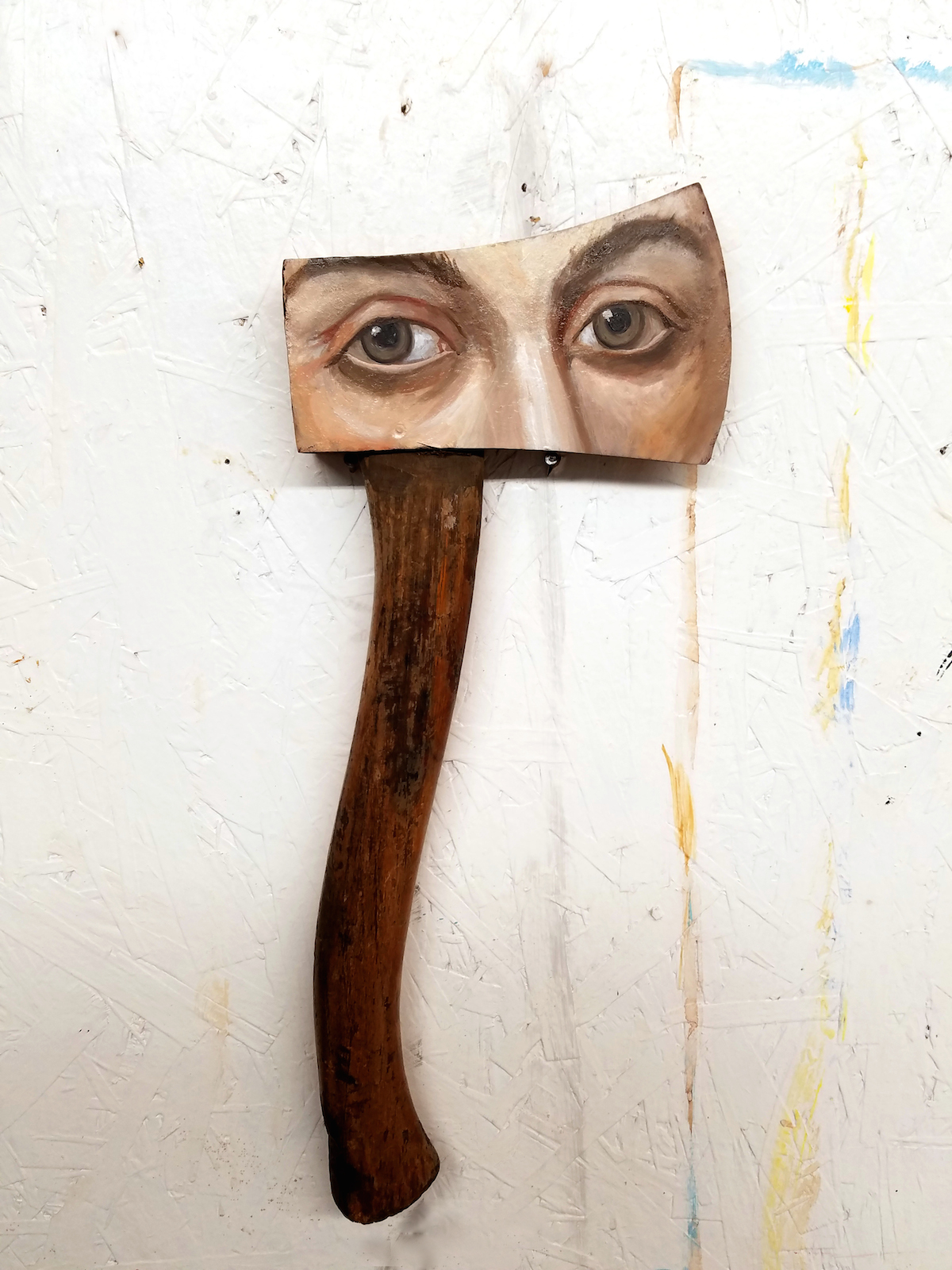 "In my current work, I paint on worn paintbrushes, many which have been donated by other artists," she tells us. "The faces are inspired by Roman mummy portraits, Old Master paintings, and any other source that speaks to me. Each face is unique and not a copy."
Thanks to Dillon, the Old Masters and ancient faces preserved in galleries and on Pompeii fridge magnets survive trial by auction house to become relevant. (If you want to make something irrelevant put it in a text book and call it 'important'.)
"Painting soft faces on the hard tools, like axes and cleavers, underscores our humanity," she continues. "The intended purpose of each tool, juxtaposed with the portrait, alludes to inner motivations and social roles, The "old souls" on shovels, remind us of mortality and resurrection. Each of my personae has a set of dreams, disappointments, psychology and baggage. In other words, they are us."
Great face, you've got there. And interesting hair.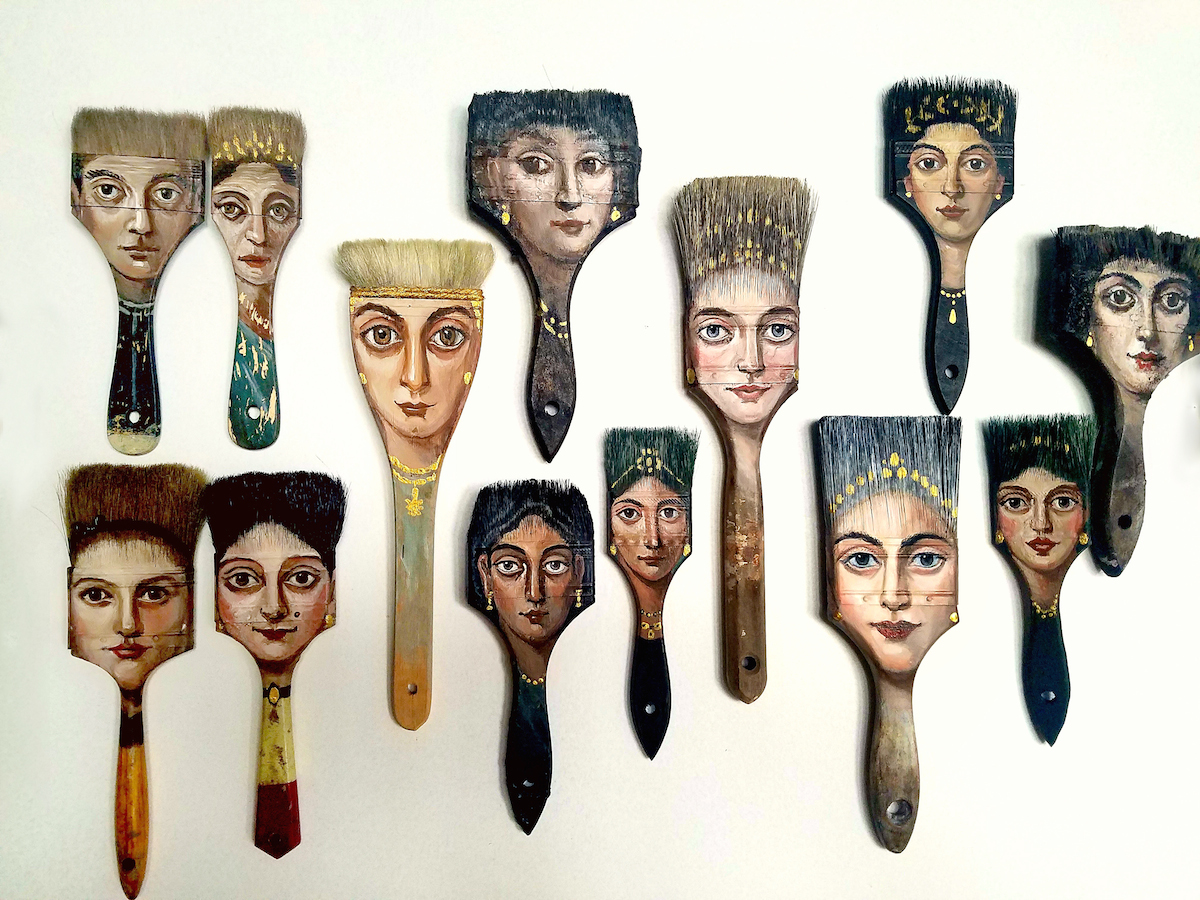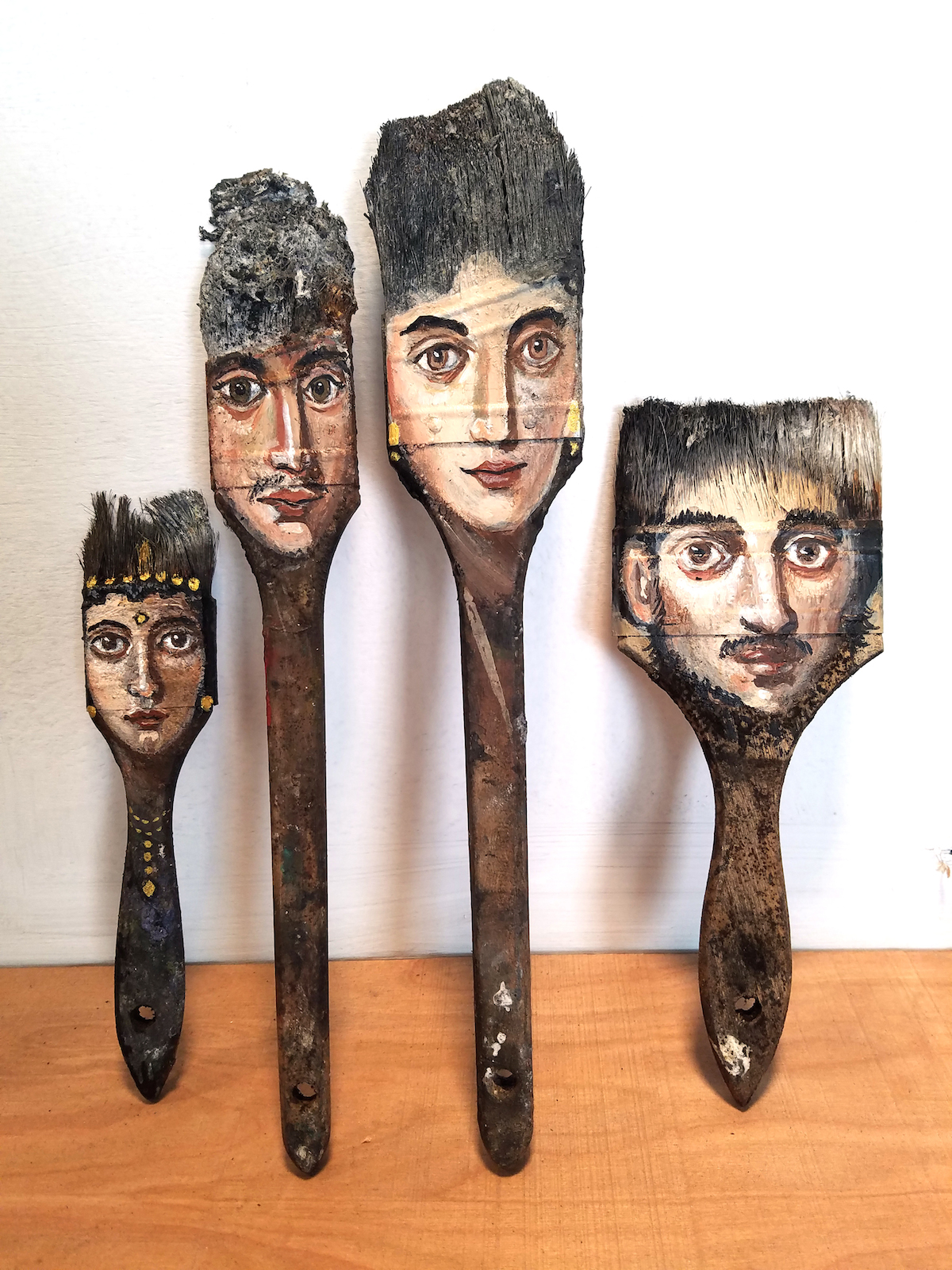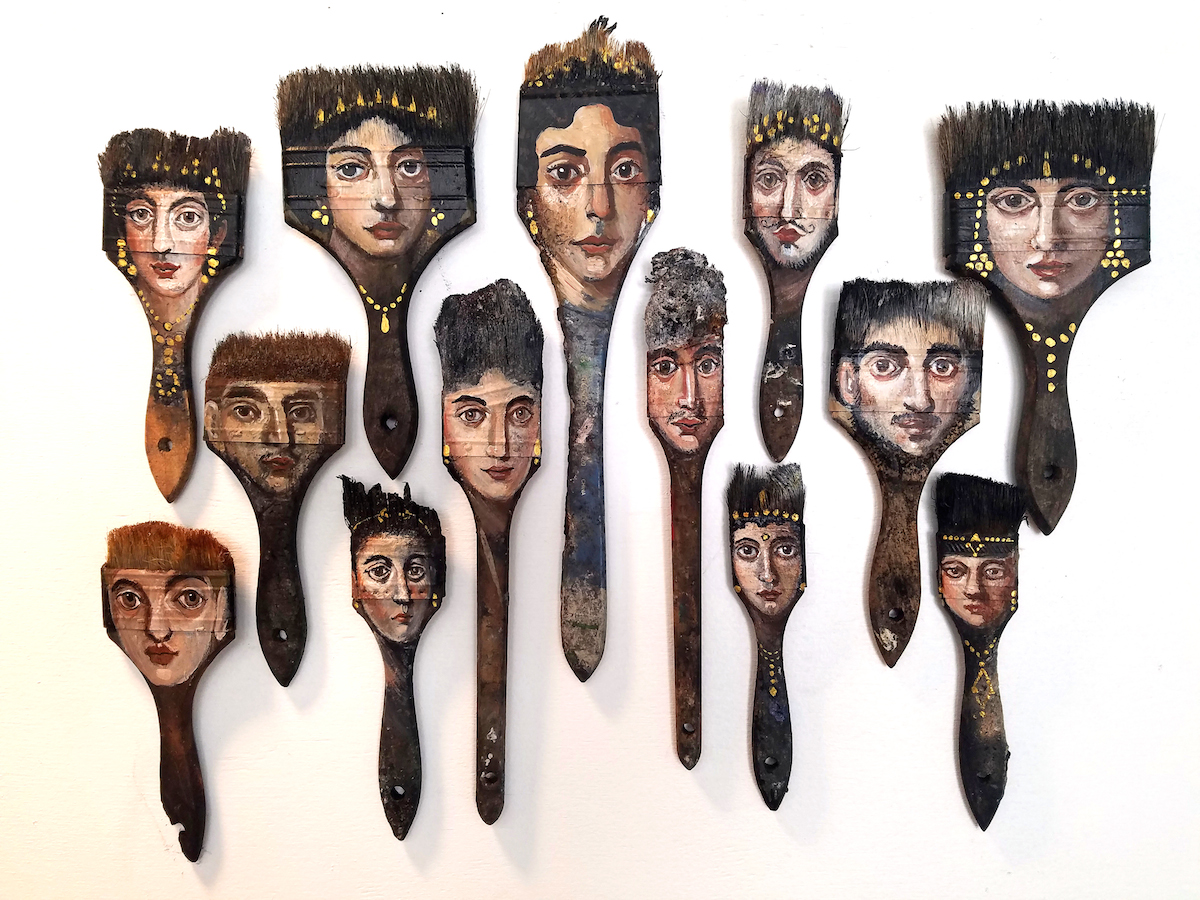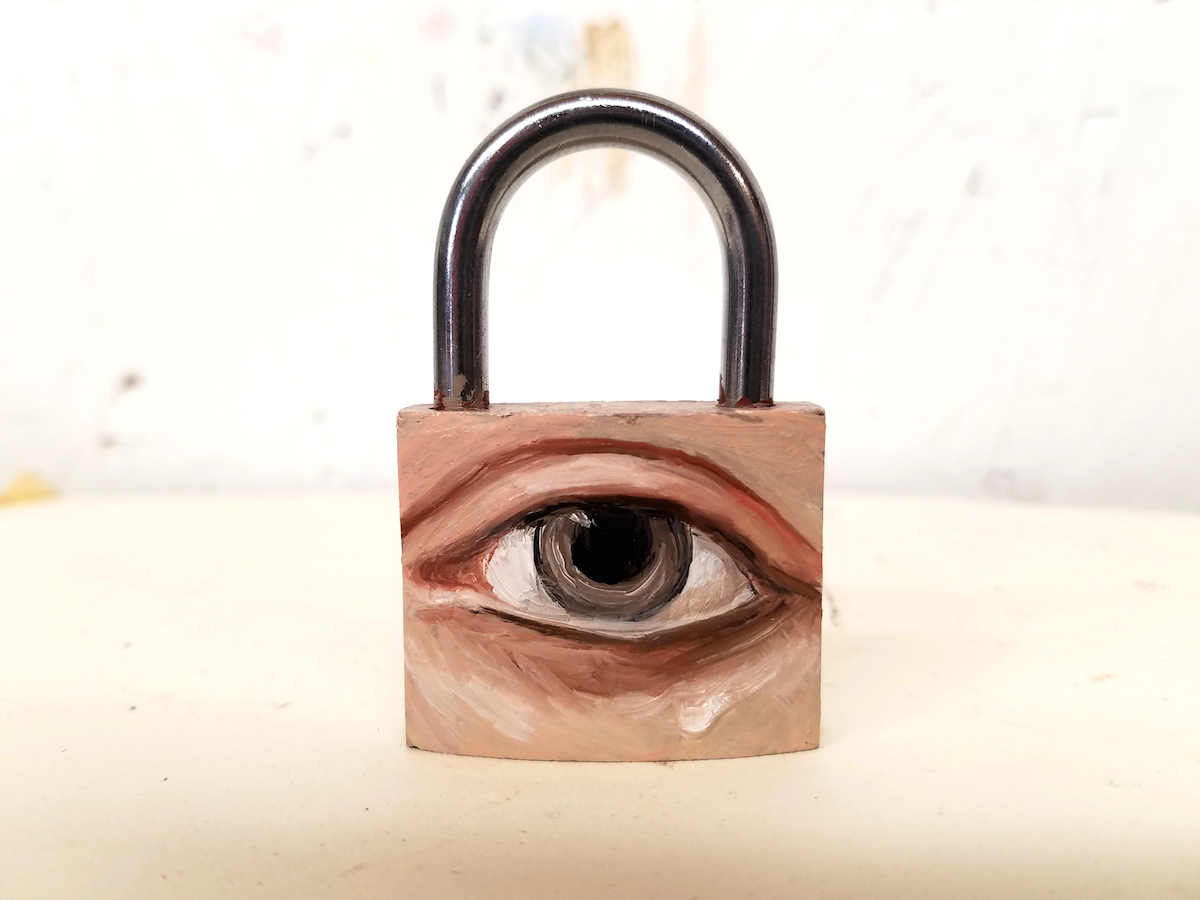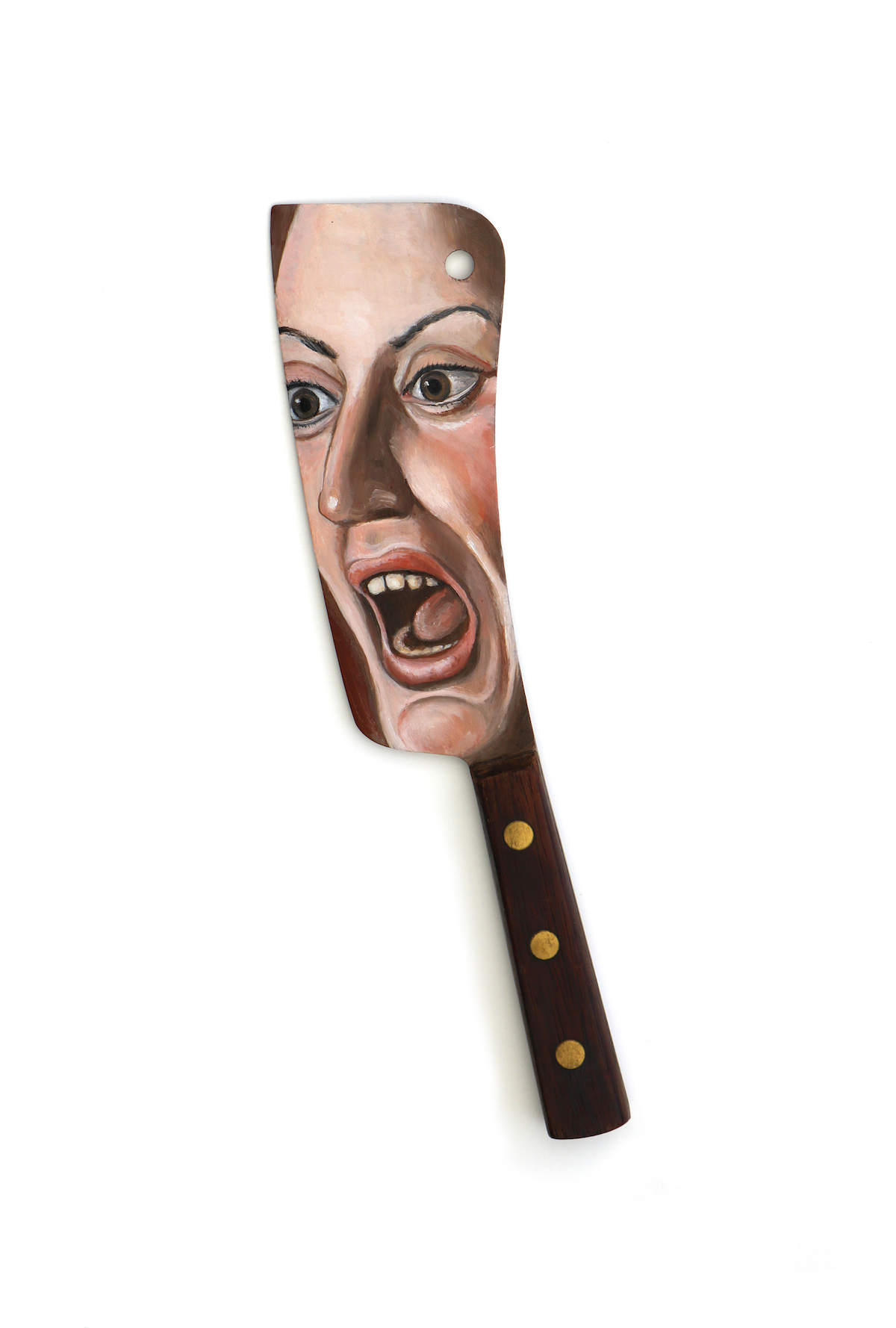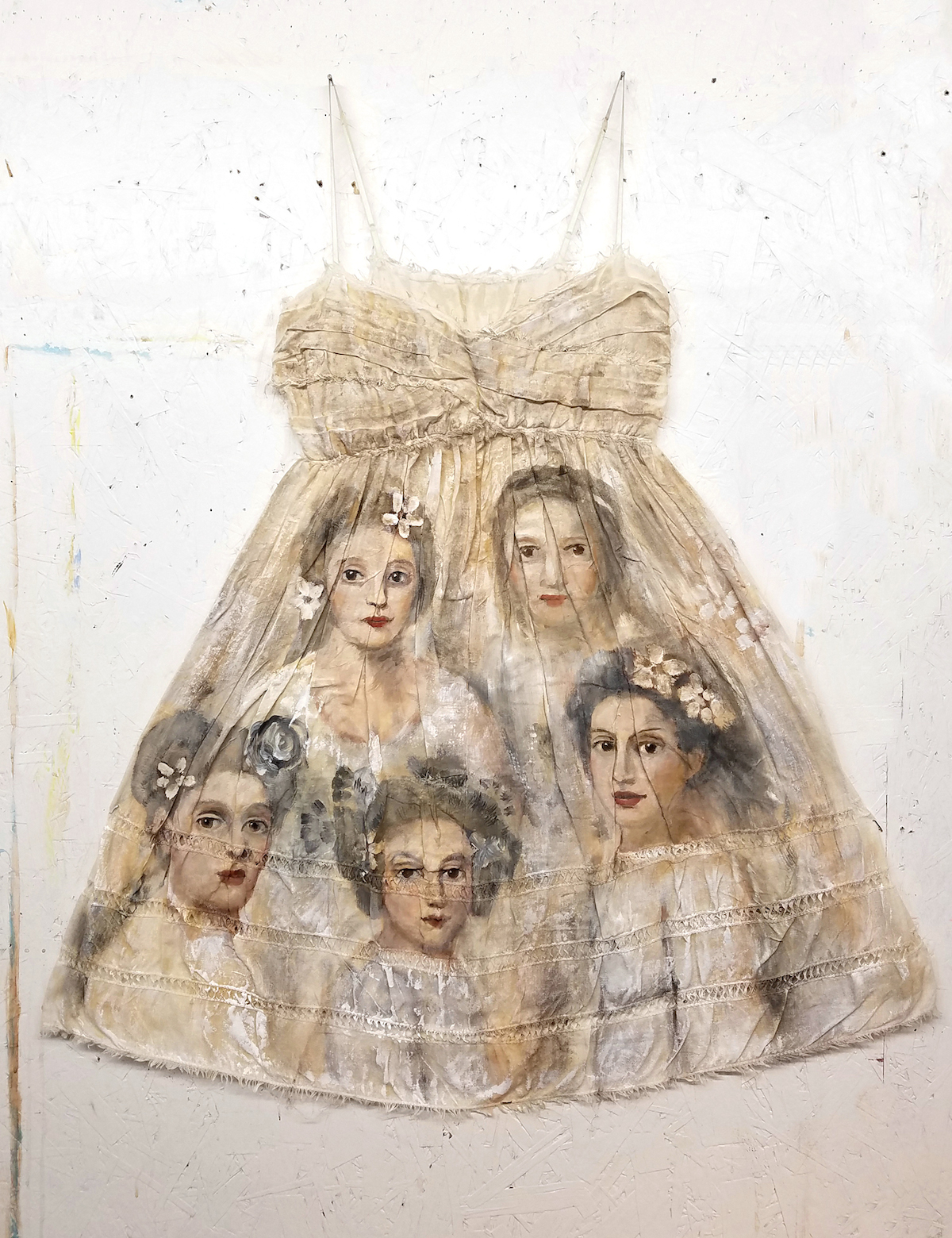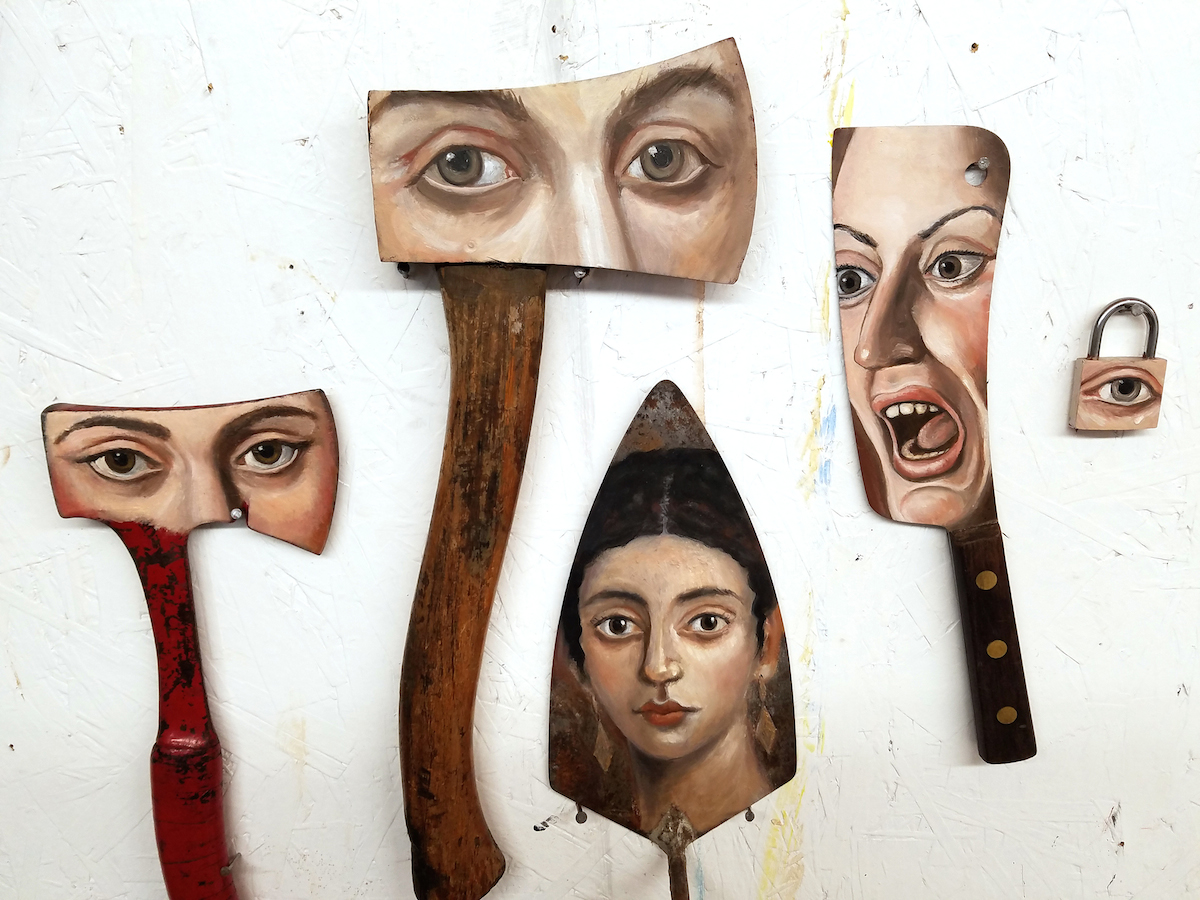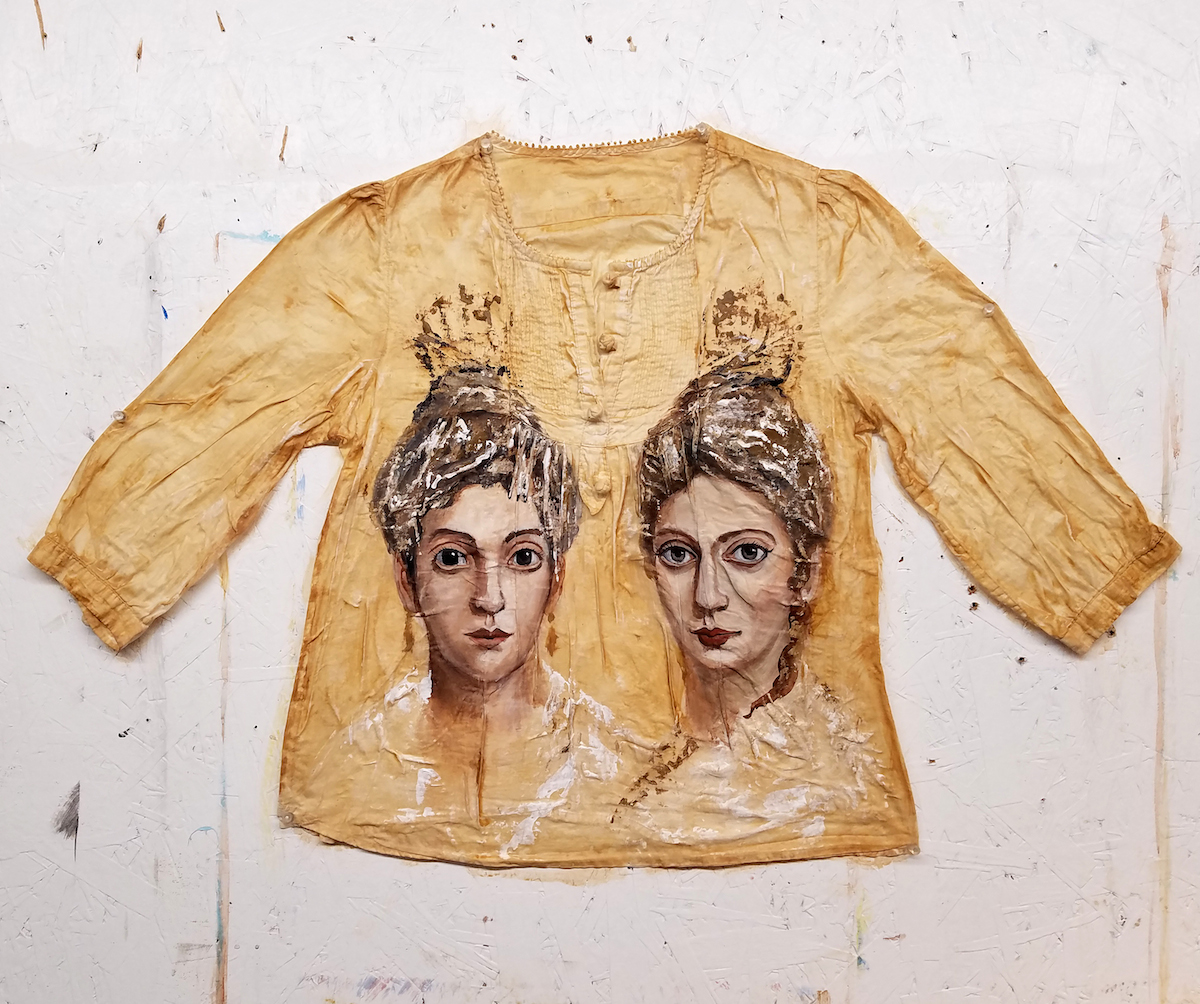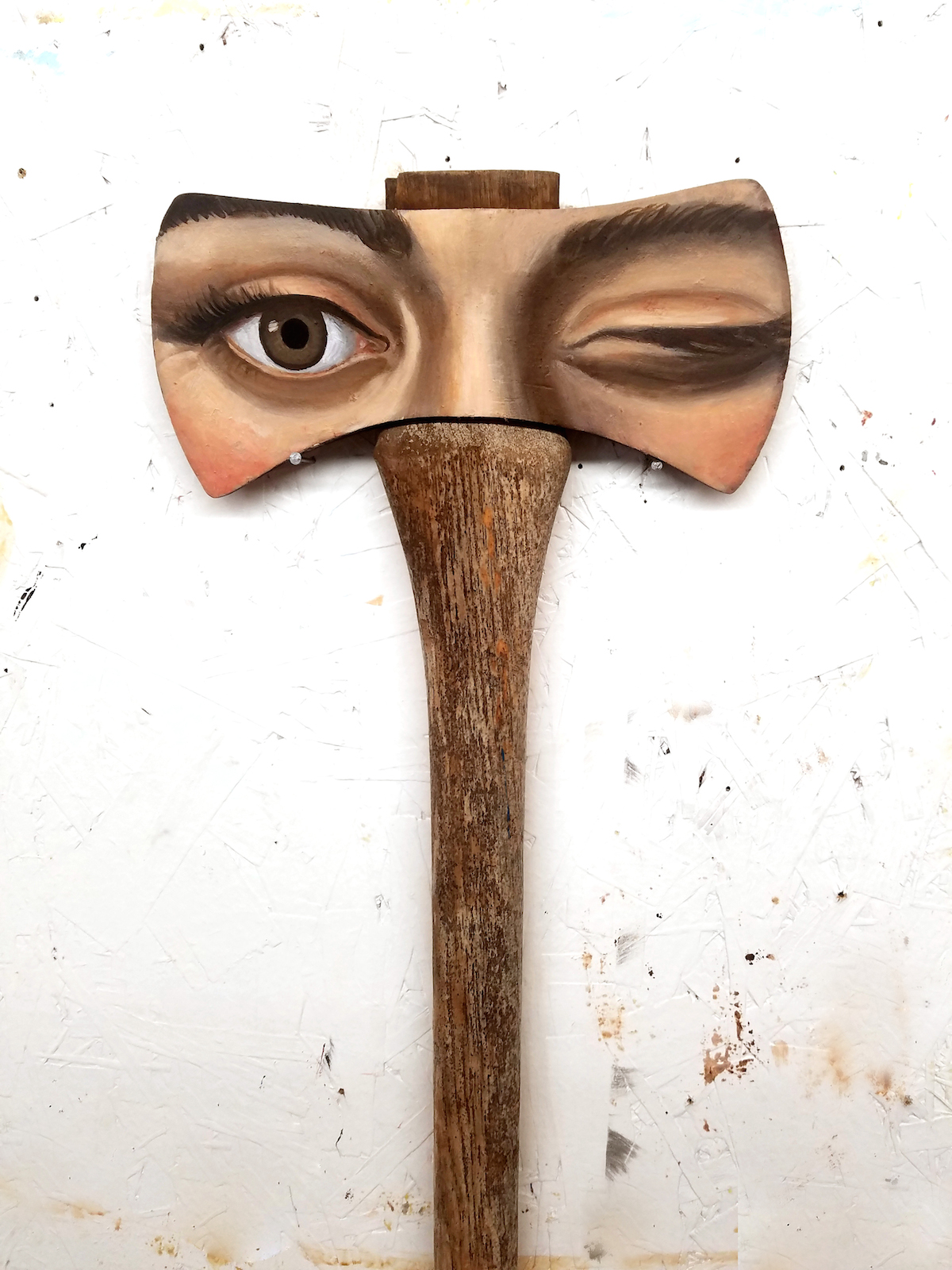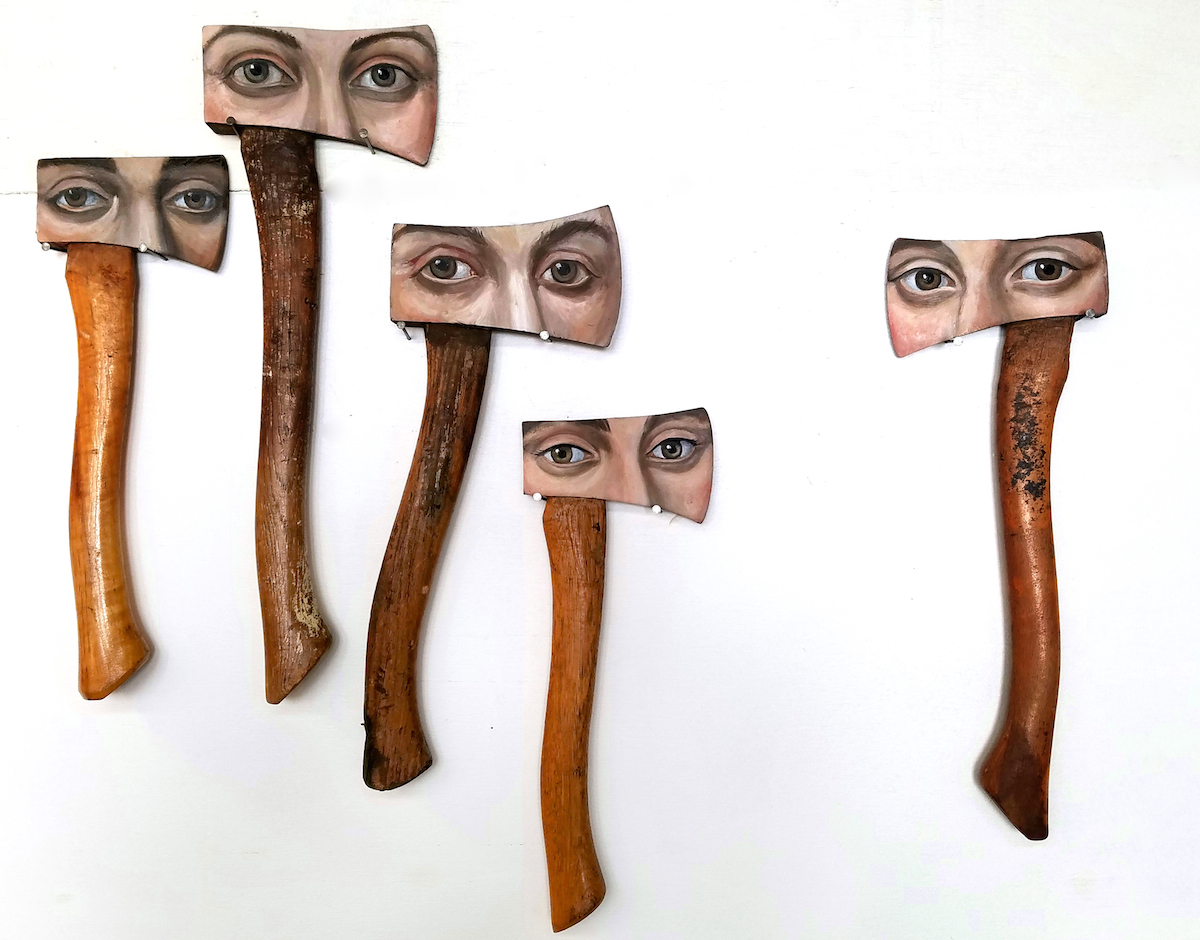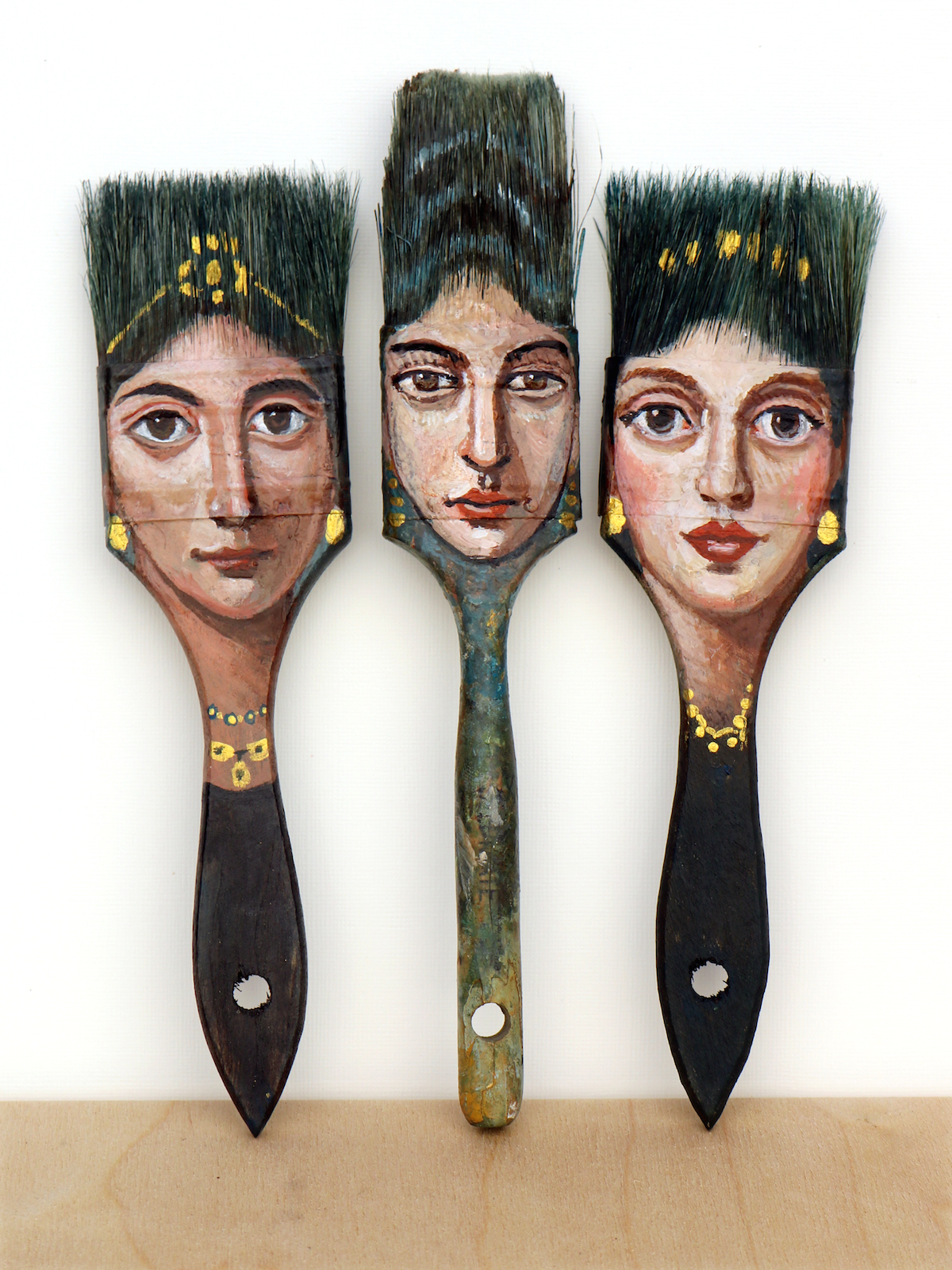 See more of Alexandra's work at her website.