Embellished with fragments of poetry and luscious illustrations, polymath Thomas Wright's book of 1750, An Original Theory or New Hypothesis of the Universe, was a hit. Wright, the English astronomer, mathematician, clock and instrument maker, architect and garden designer, was the first to describe the shape of the Milky Way and to speculate that faint nebulae were distant galaxies.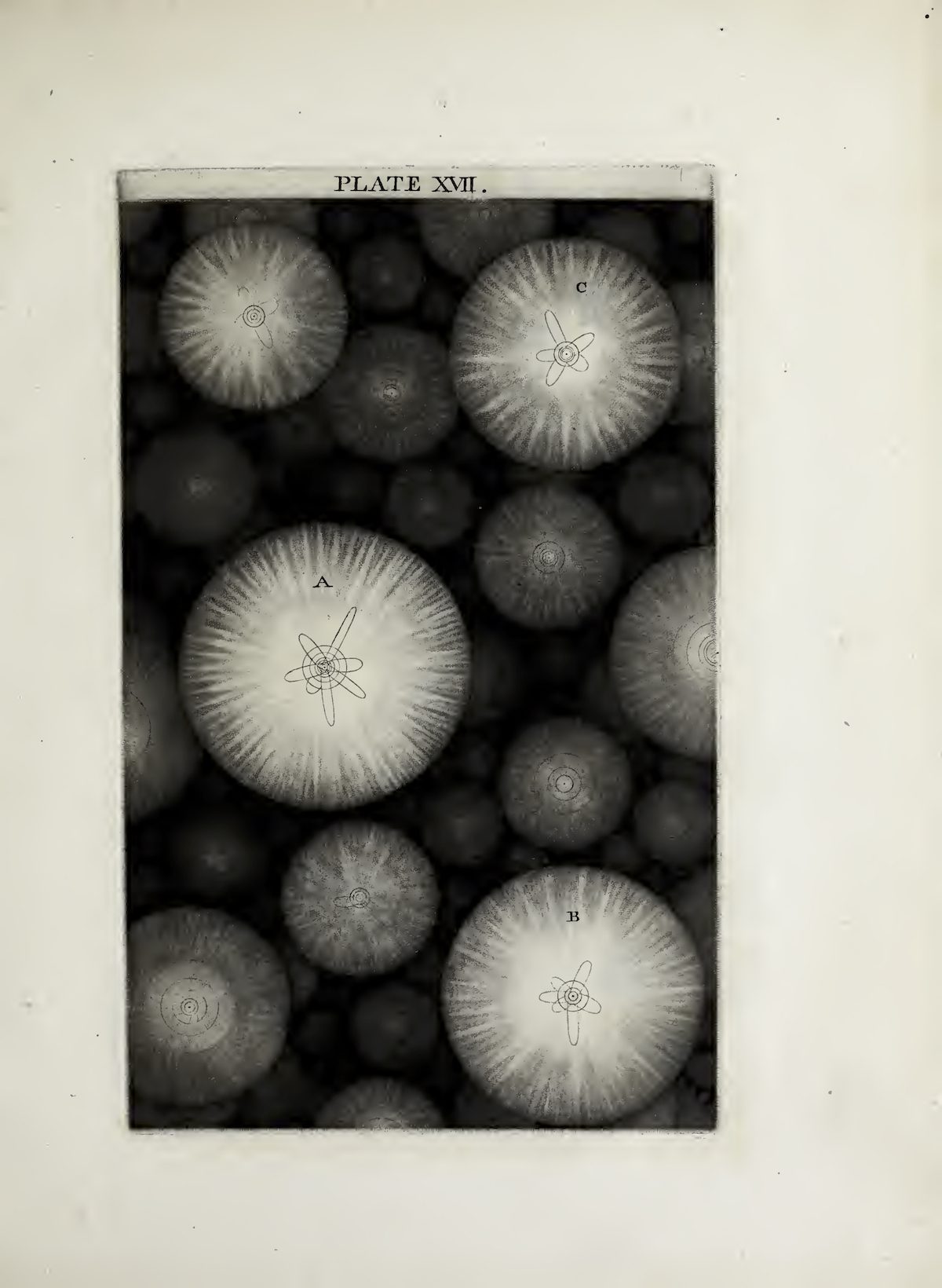 The title and sub-title of his most revered work is long – deep breath: An original theory or new hypothesis of the universe : founded upon the laws of nature, and solving by mathematical principles the general phaenomena of the visible creation, and particularly the Via Lactea : compris'd in nine familiar letters from the author to his friend, and illustrated with upwards of thirty graven and mezzotinto plates, by the best masters.
Thomas Wright was born on 22 September 1711 in Byers Green, county Durham, England. Due to a speech impediment, his early education focused in mathematics, rather than languages. Under the patronage of Richard Lumley, second earl of Scarborough. Wright found work as
a tutor and later as a landscape gardener until his retirement 1763. Wright died at home on February 22, 1786.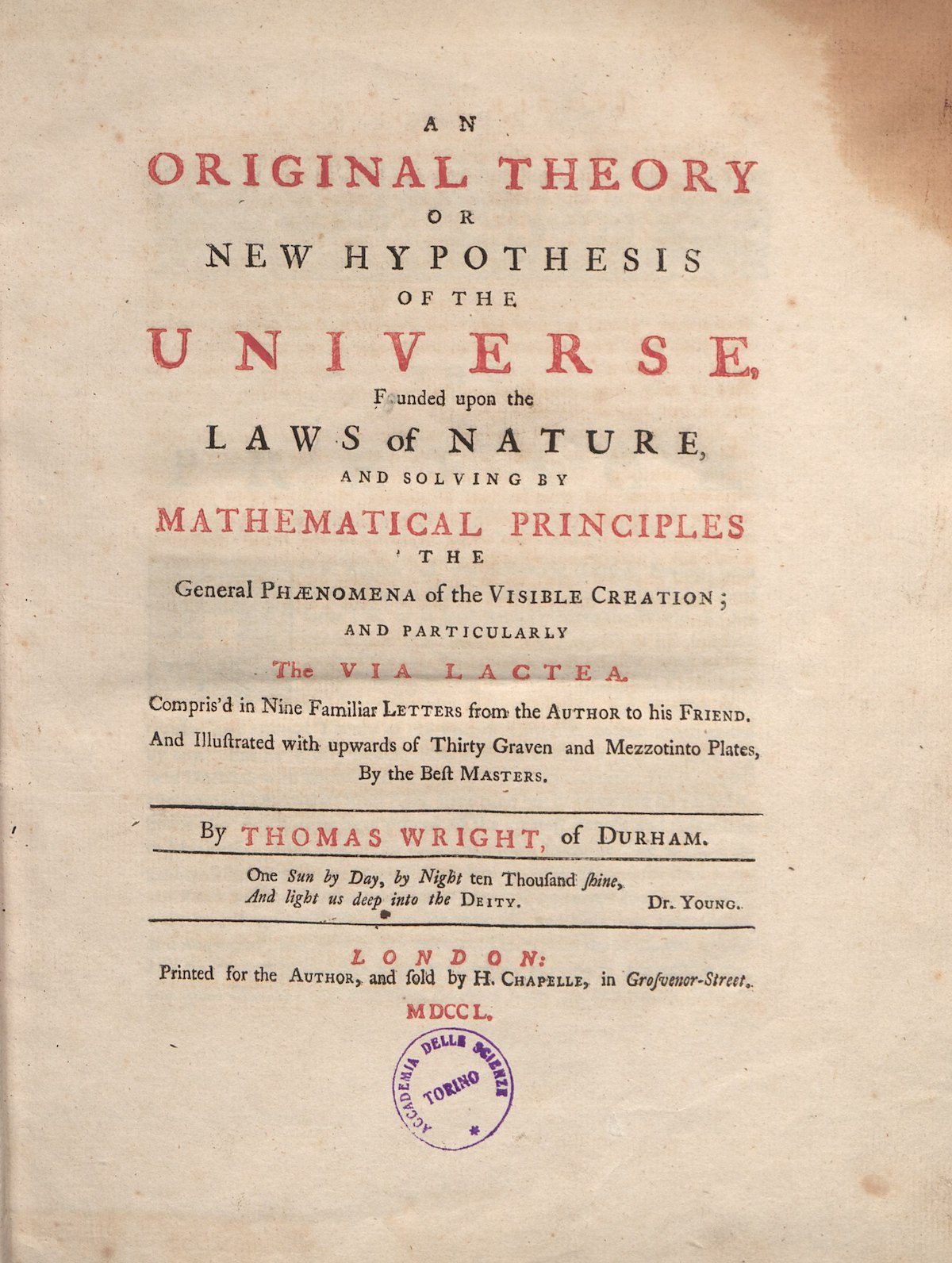 In 1750, Wright published the book for which he is most famous,An Original Theory of the Universe. In it he explained the appearance of the Milky Way as "an optical effect due to our immersion in what locally approximates to a flat layer of stars" with the sun at its middle. Wright's hypothesis anticipated Sir William Herschel's view that the solar system is immersed in a disc-like system of stars, that is called the Galaxy.
Of those faint nebuae in far away distant galaxies. Wright wrote:
…the many cloudy spots, just perceivable by us, as far without our Starry regions, in which tho' visibly luminous spaces, no one star or particular constituent body can possibly be distinguished; those in all likelihood may be external creation, bordering upon the known one, too remote for even our telescopes to reach.
Was Wright always prescient? Wright wrote of the divine nature of visible creation. Notes on a collection of work house at Durham University tells us:
A summary of Wright's Original Theory appeared in a Hamburg periodical in 1751 and was read by Immanuel Kant, which stimulated him to propose that our Galaxy is a rotating disc-shaped aggregate of stars, and to acknowledge Wright in his book Universal natural history and theory of the heavens (1755).

Wright's publications revealed some bizarre views: for example in The Use of Globes (1740) he stated that the "stars are so many suns, that each of these stars or suns is attended, (as ours is), by a proper number of planets and comets; and that each hath a gravitating power independent of each other… (so that) these several systems cannot interfere with one another". Each star system, he depicted with its own deity at the centre, shown as the "eye of providence" (Paneth 1950a). Amongst the manuscripts in Durham University Library is a sequel to An Original Theory in which Wright expressed the belief that the sky was solid and studied with inward-pointing volcanoes down whose shafts we see the stars.
Thomas Wright's Illustrations for An Original Theory or New Hypothesis of the Universe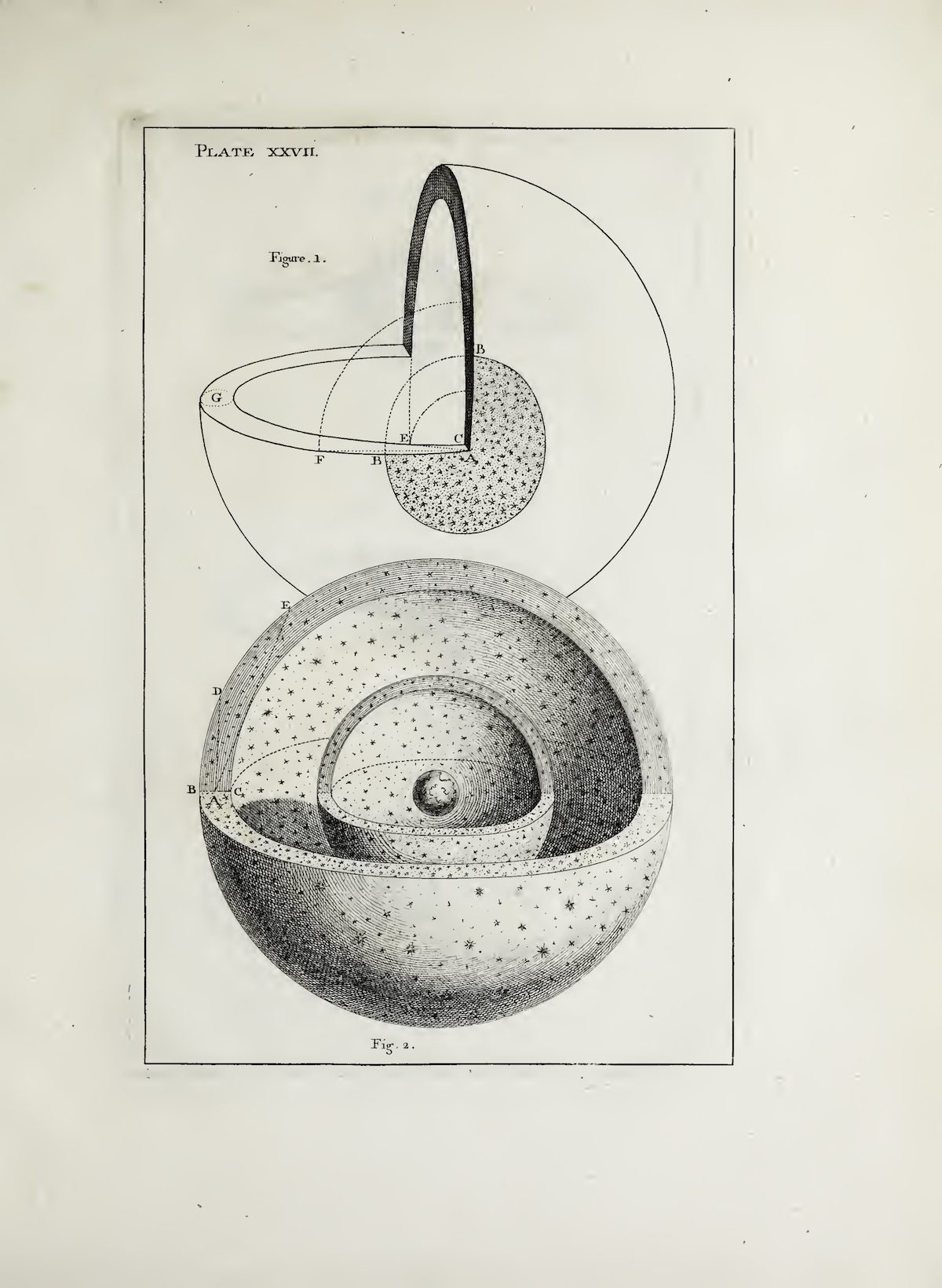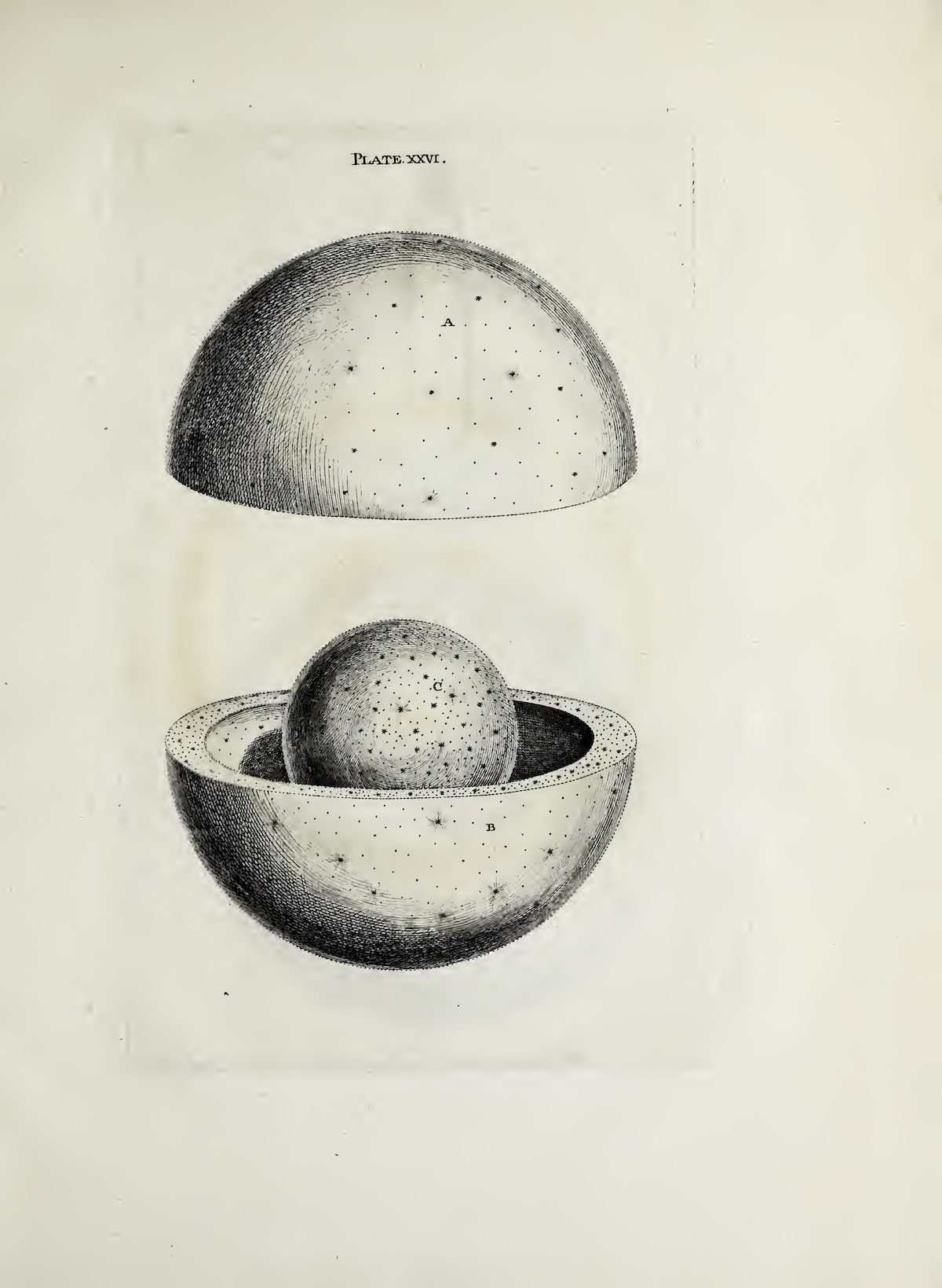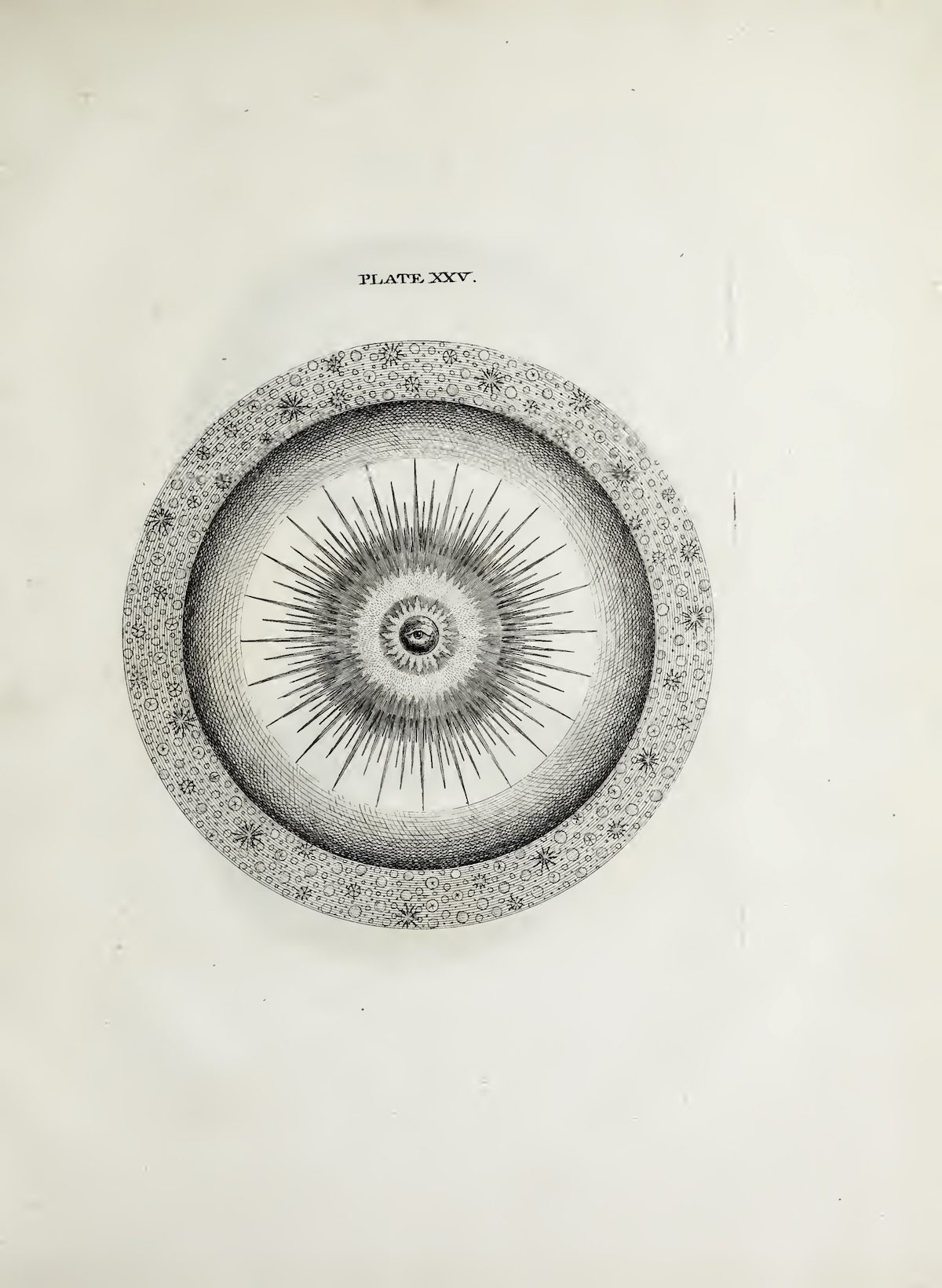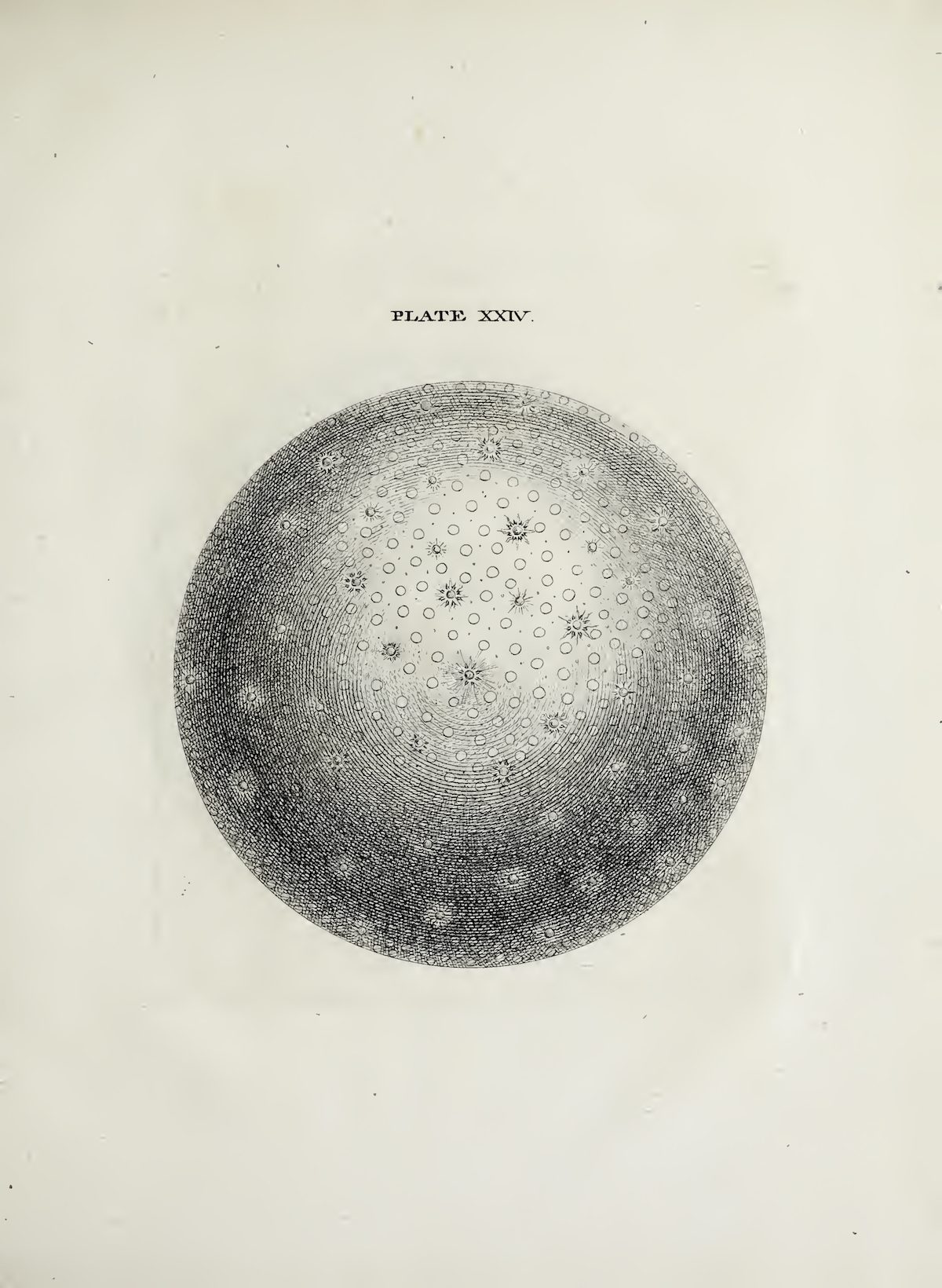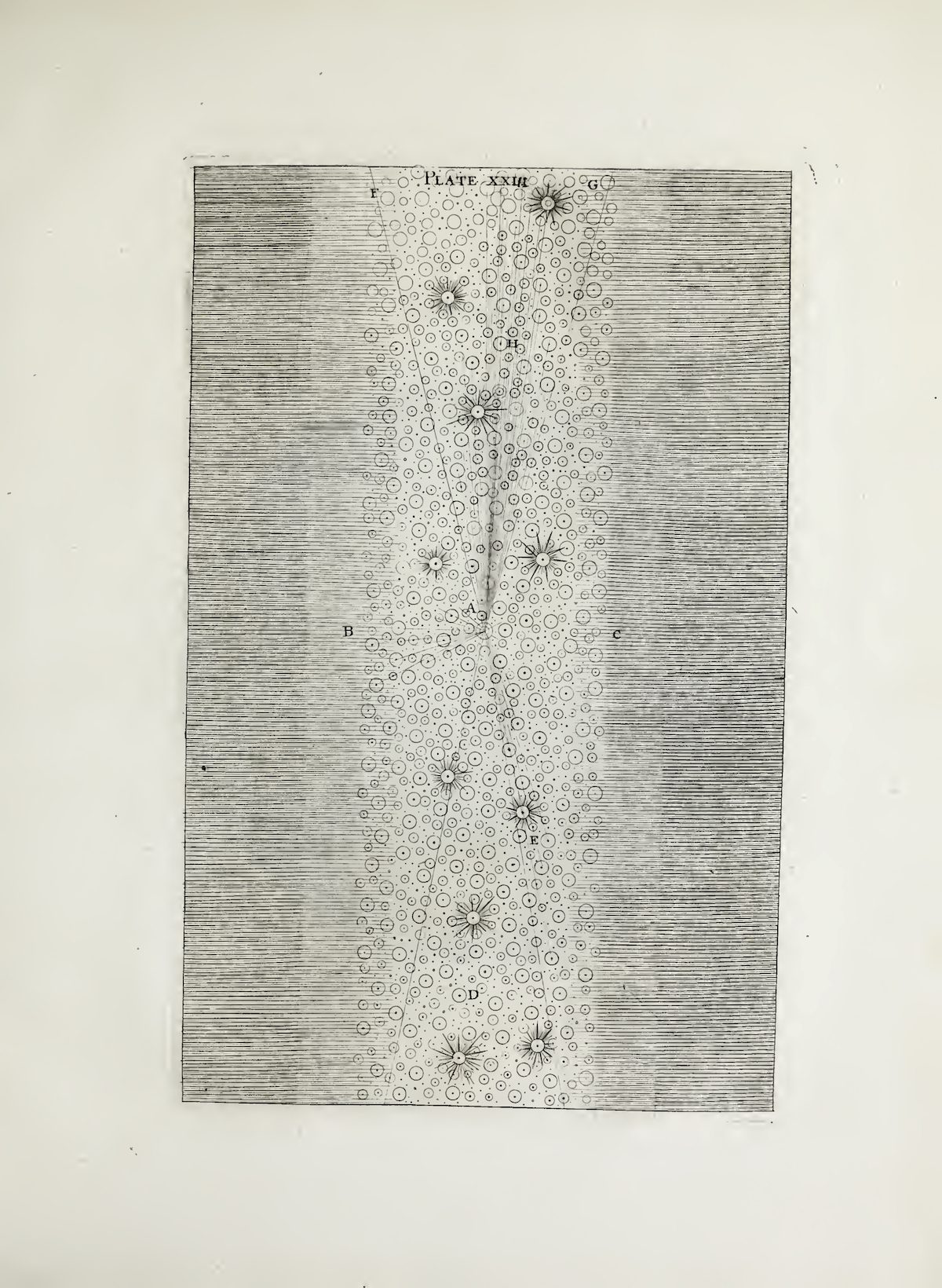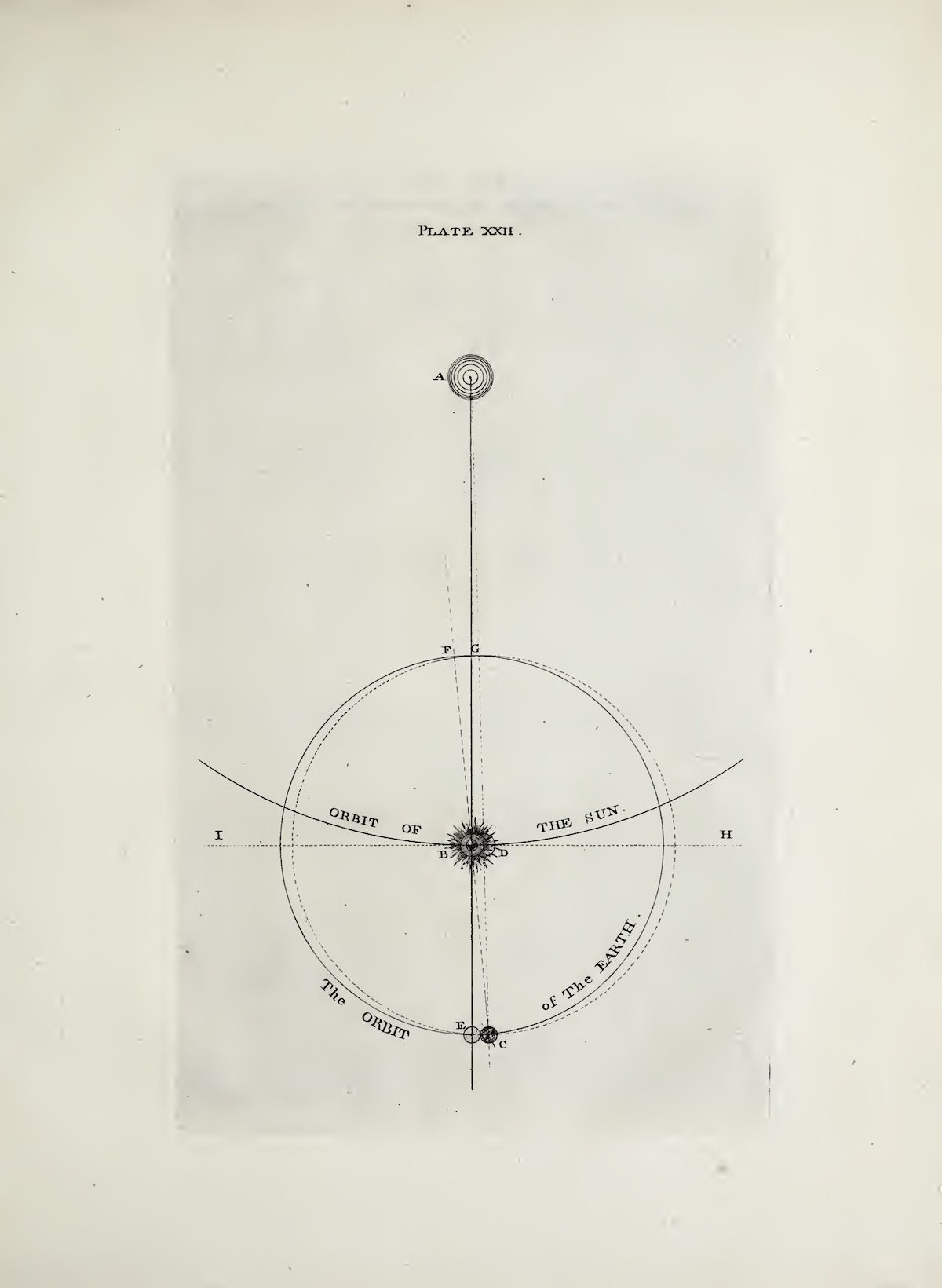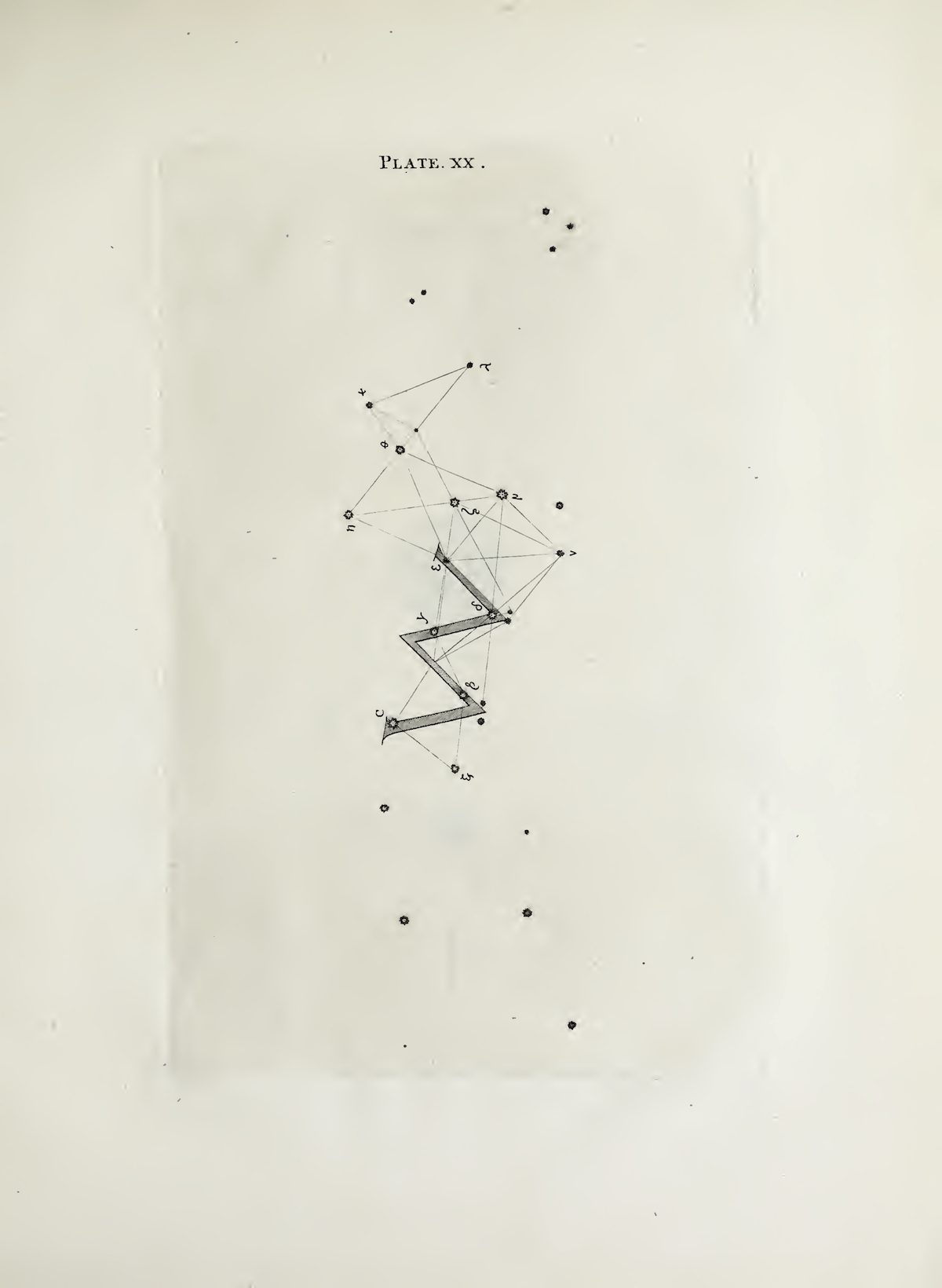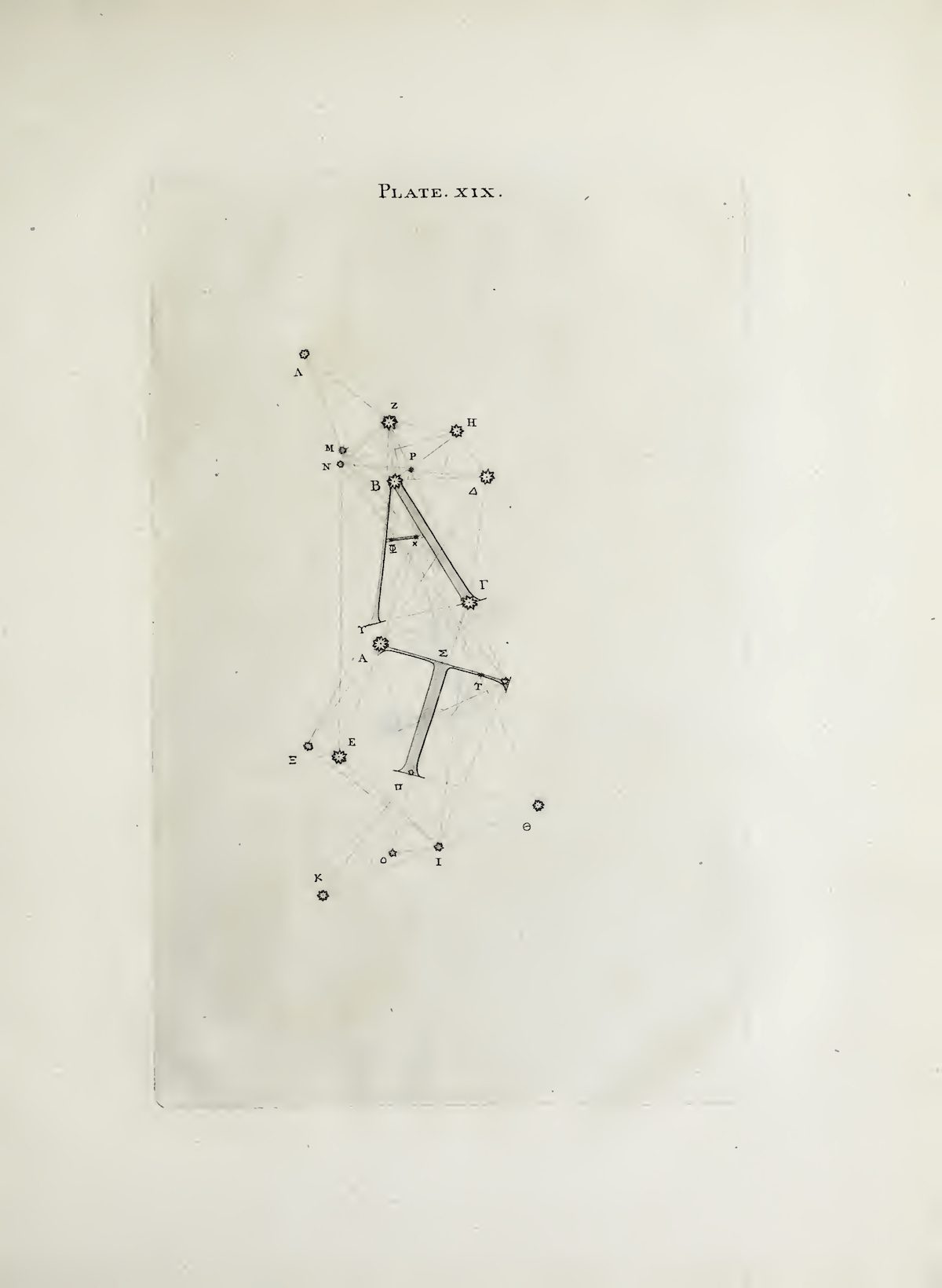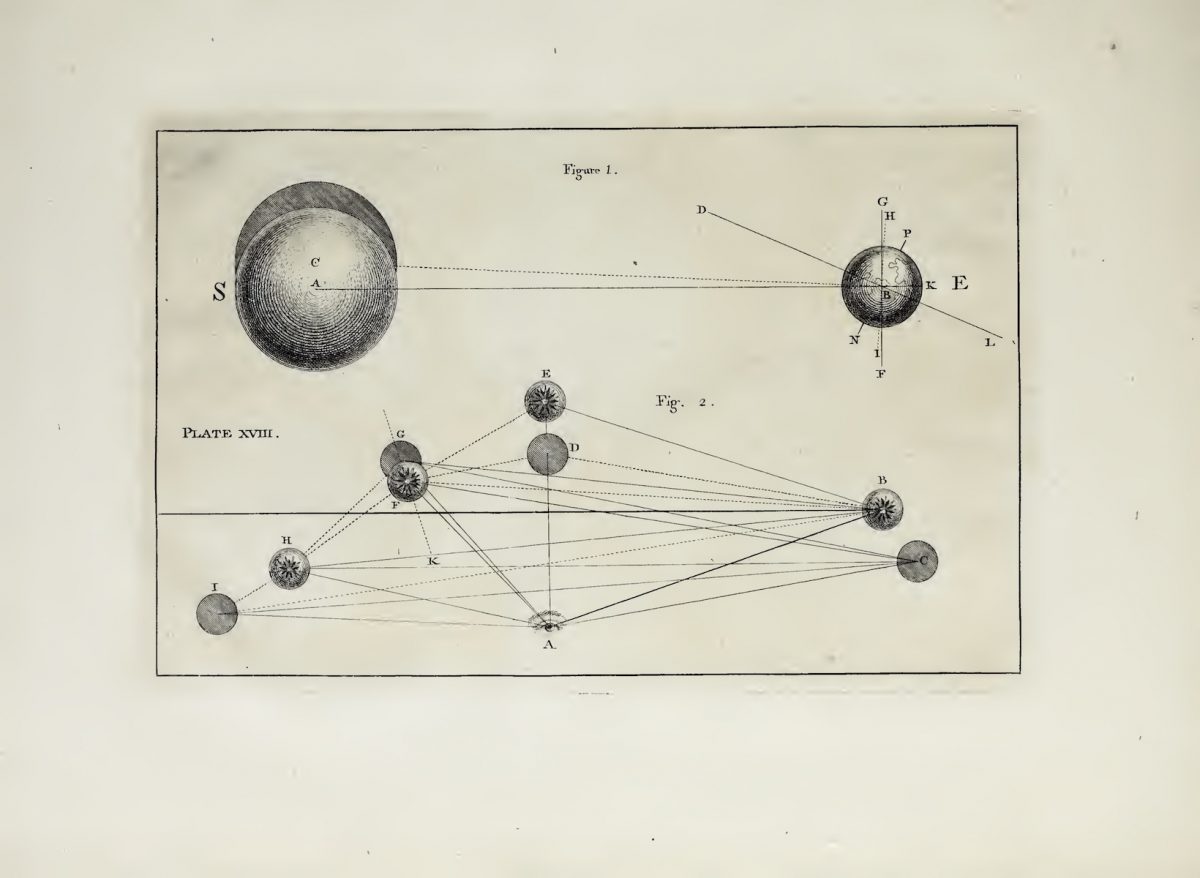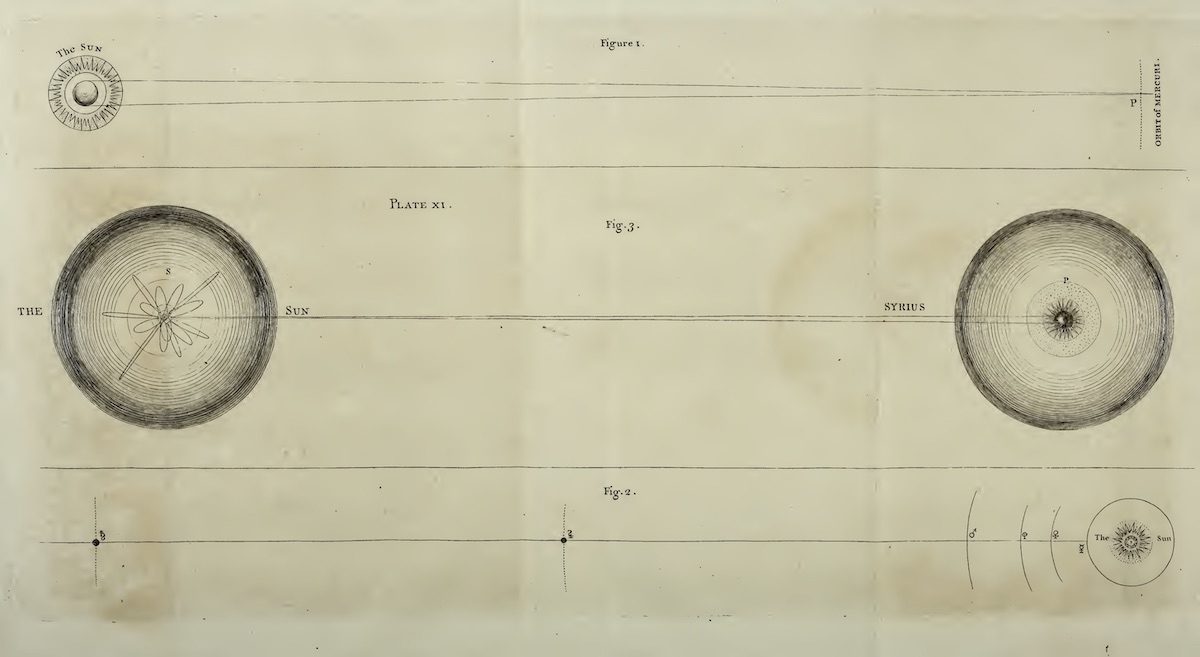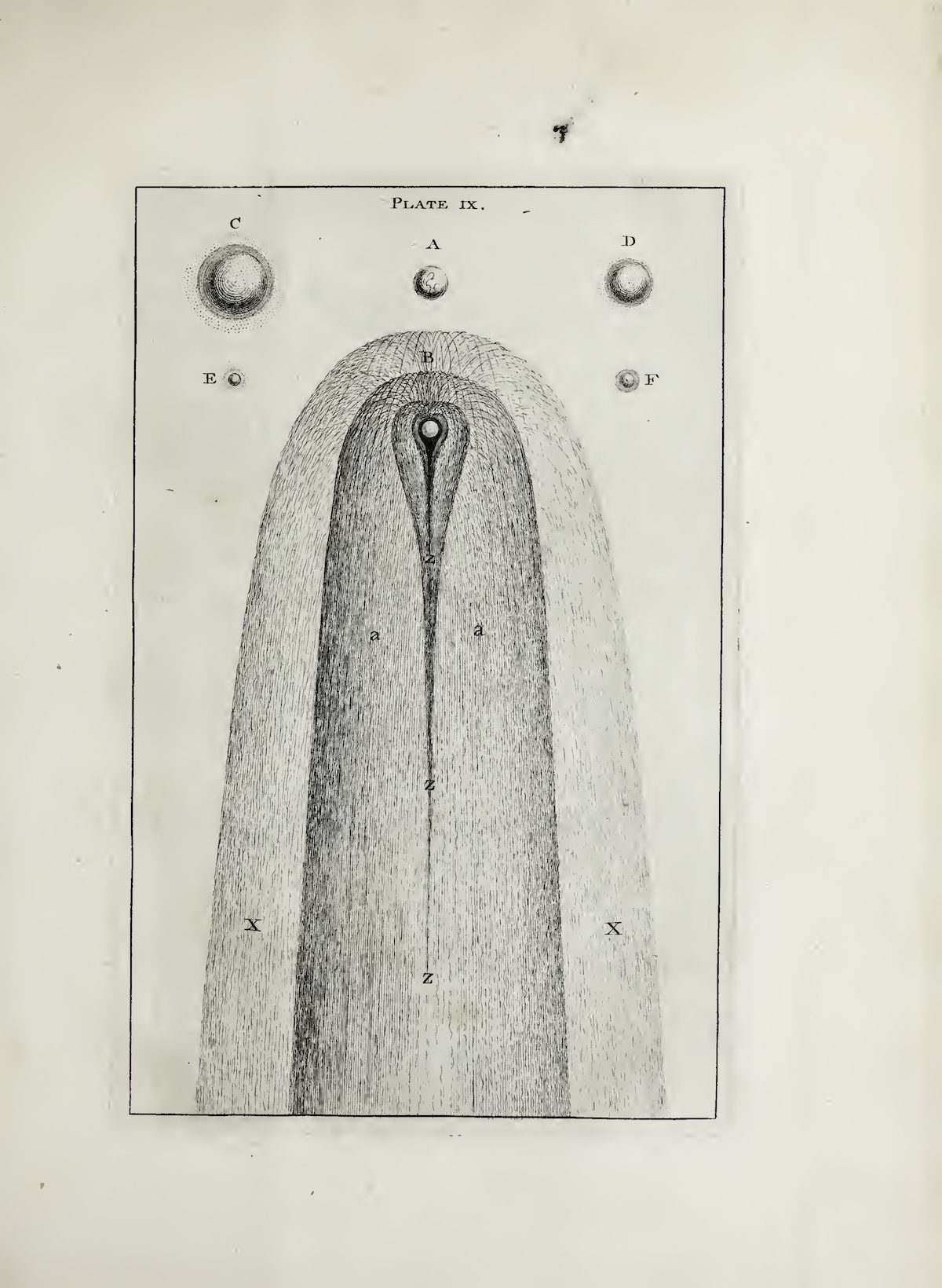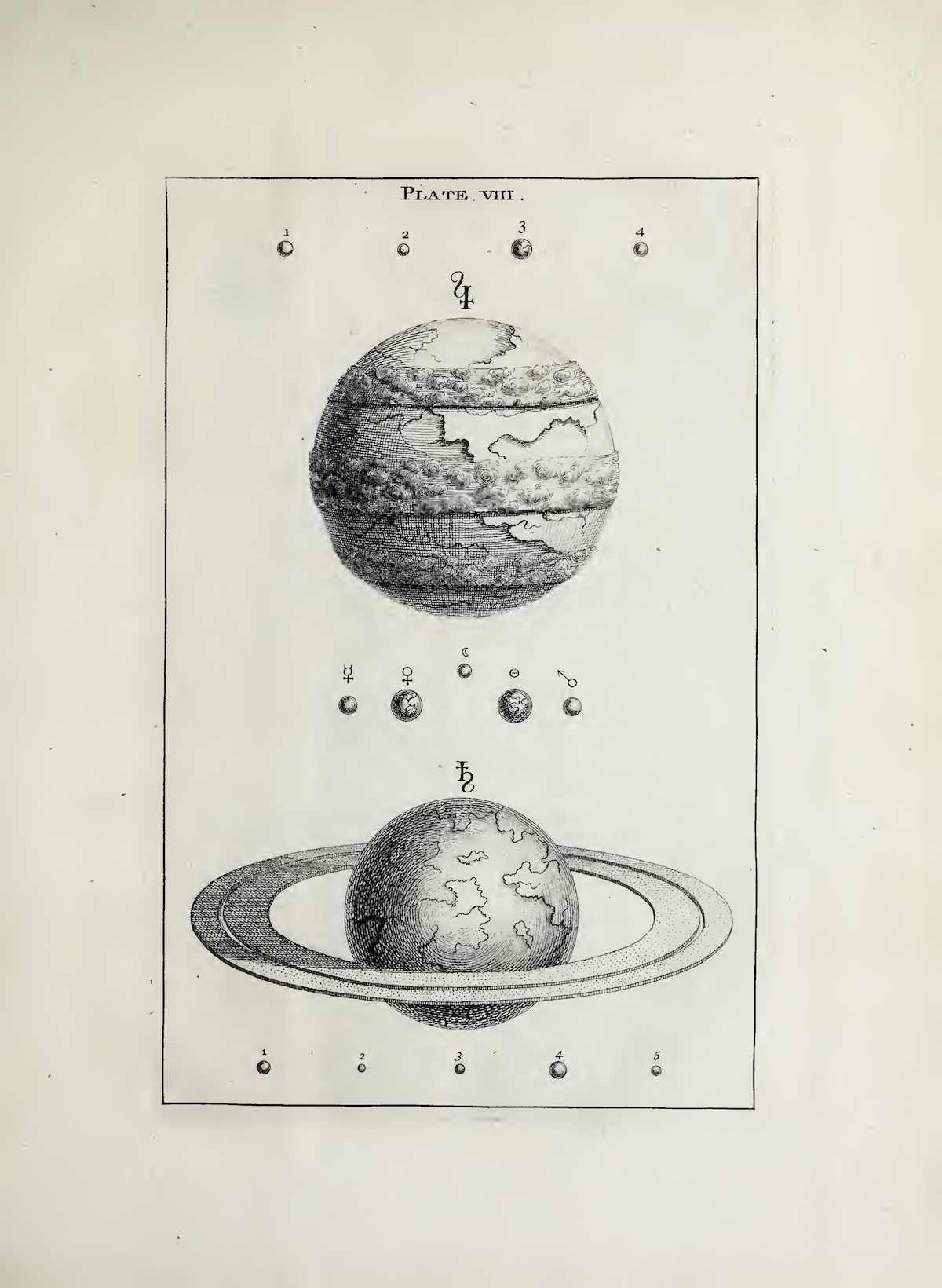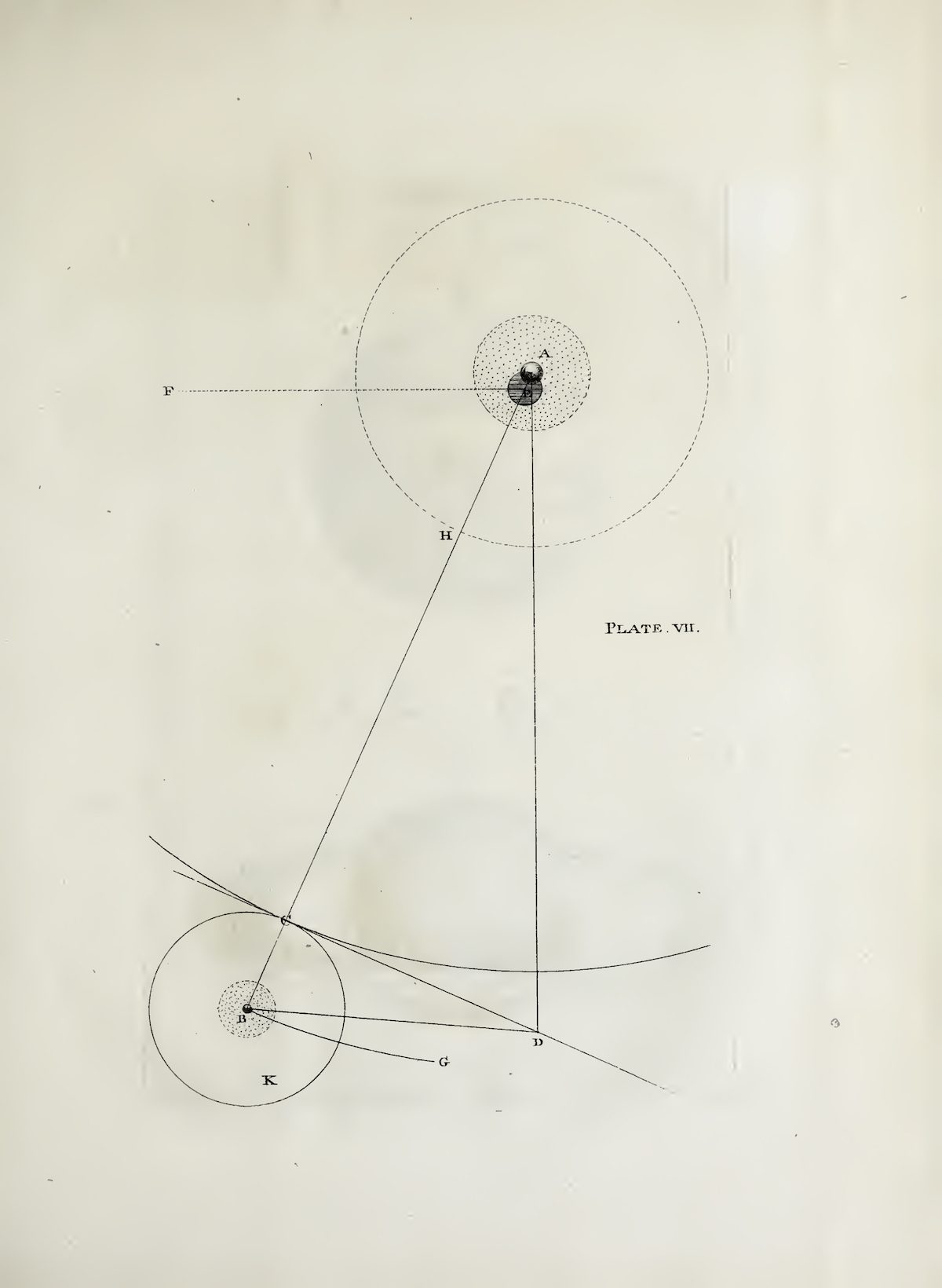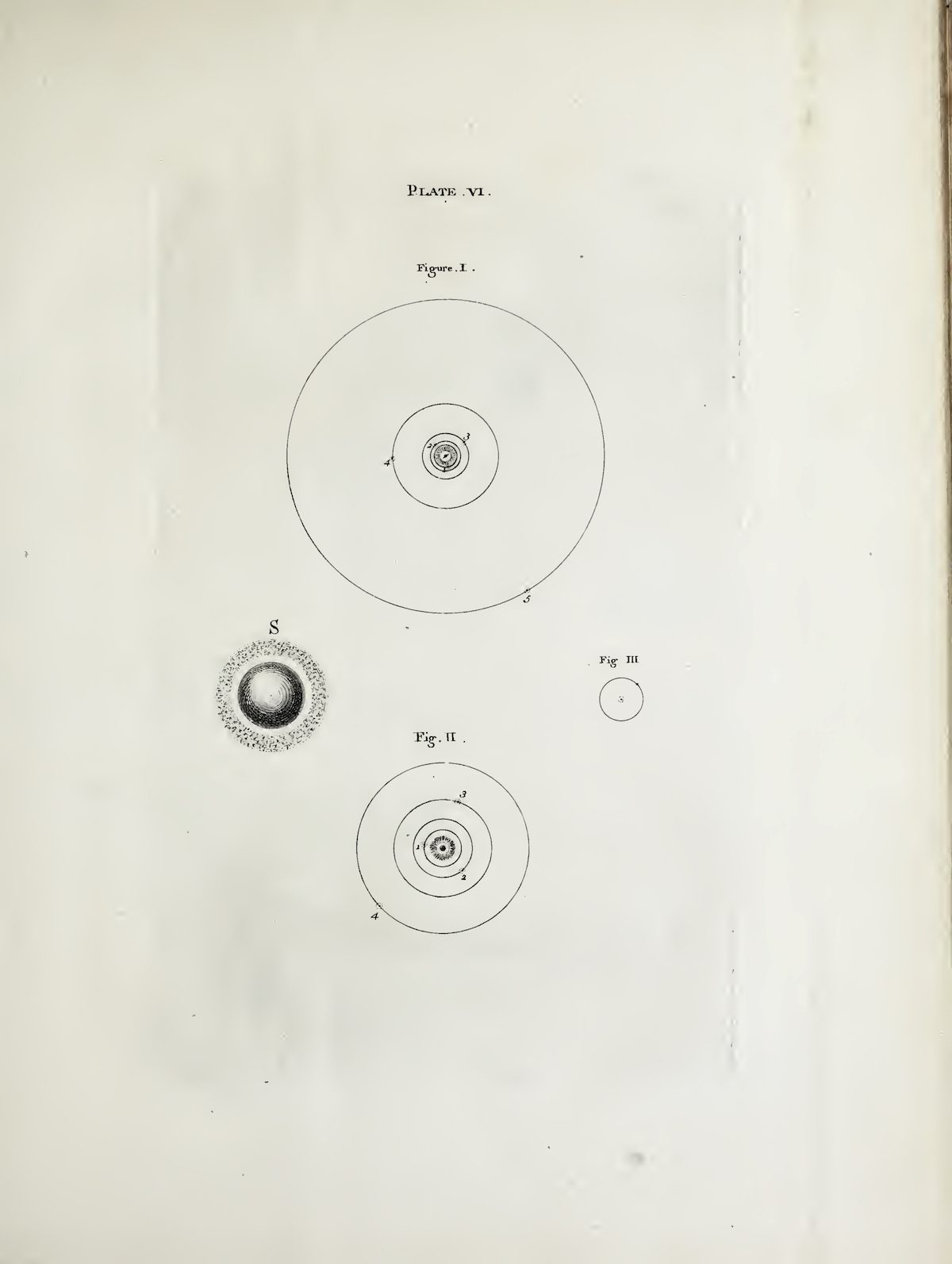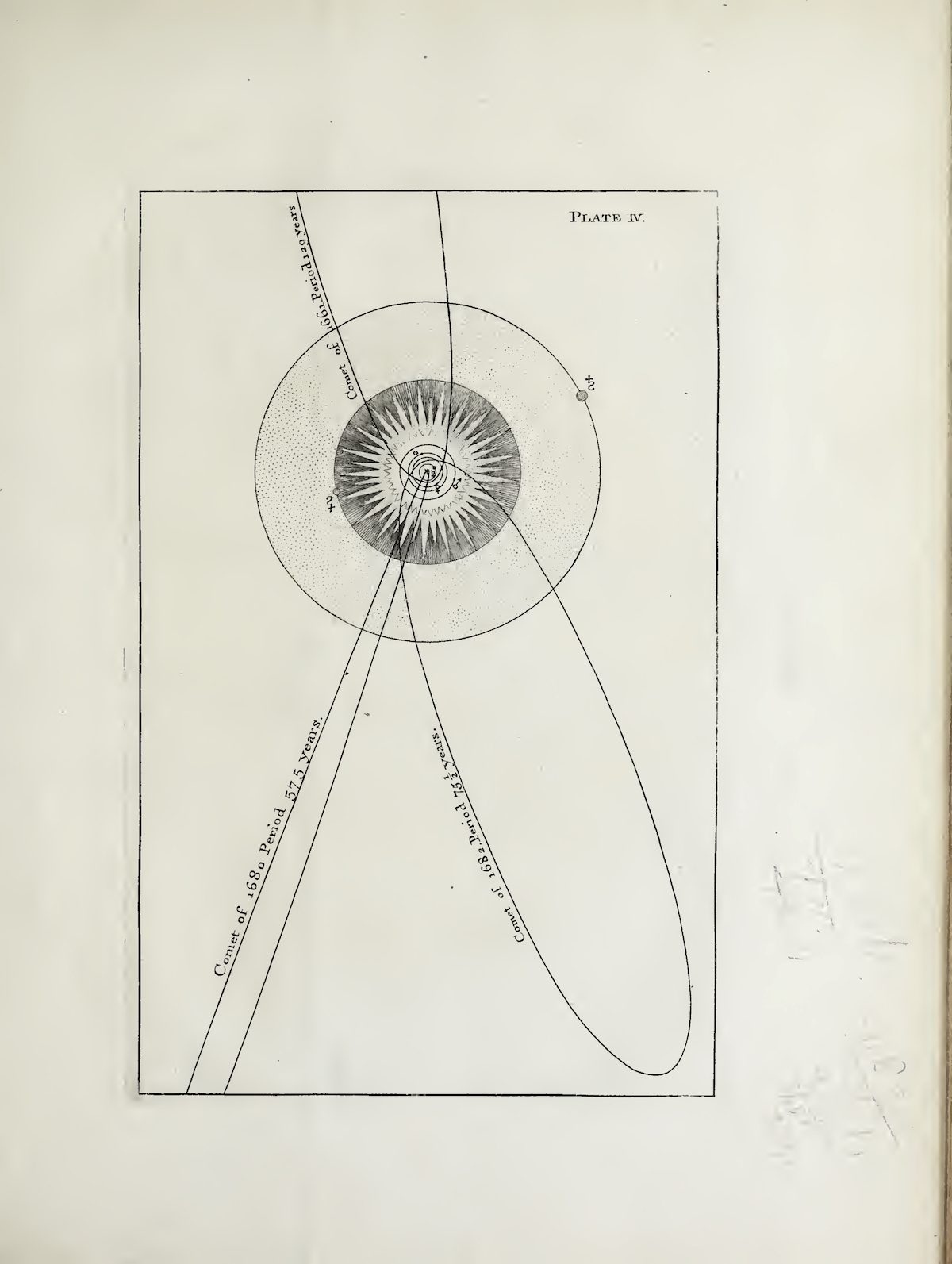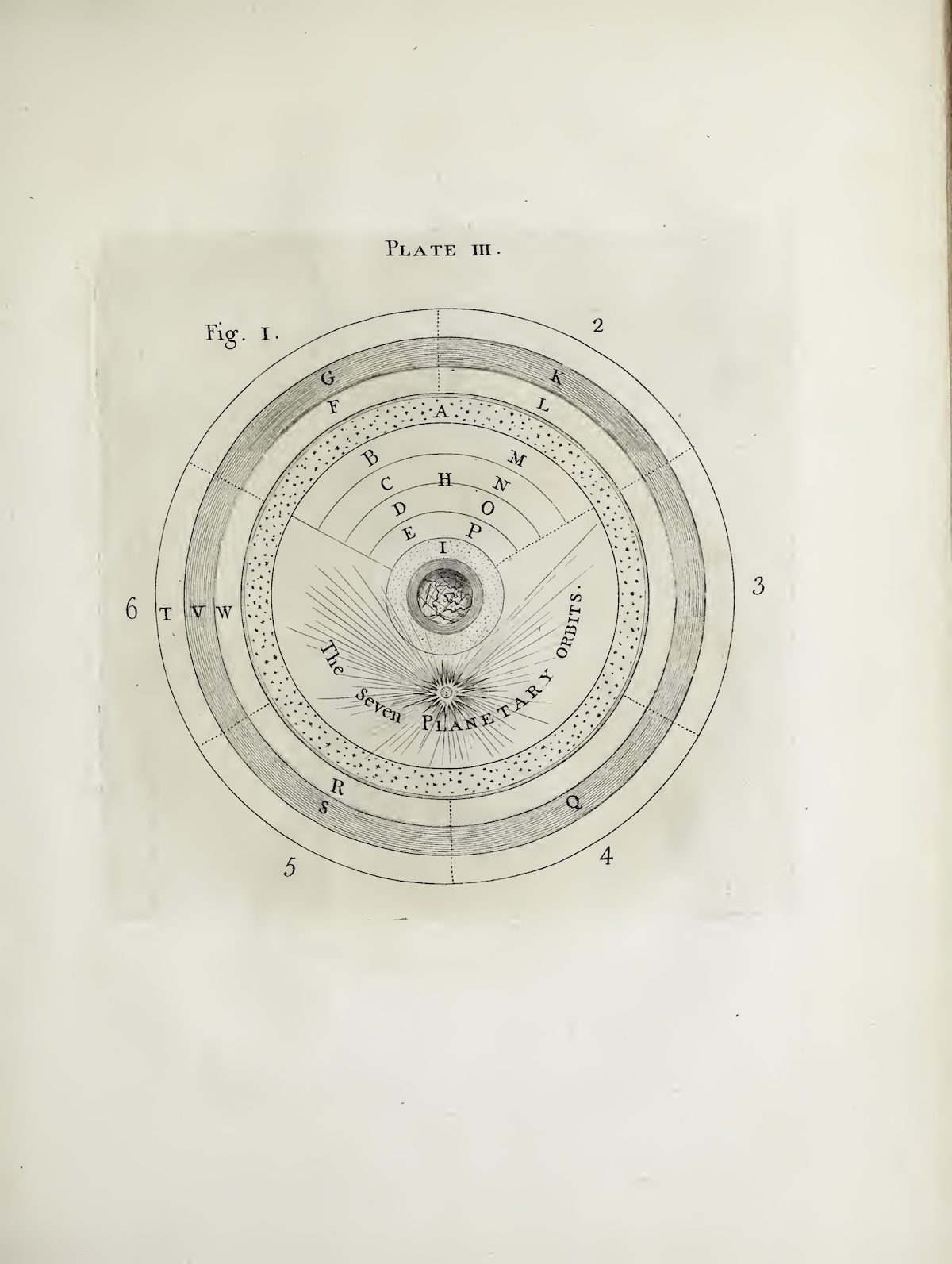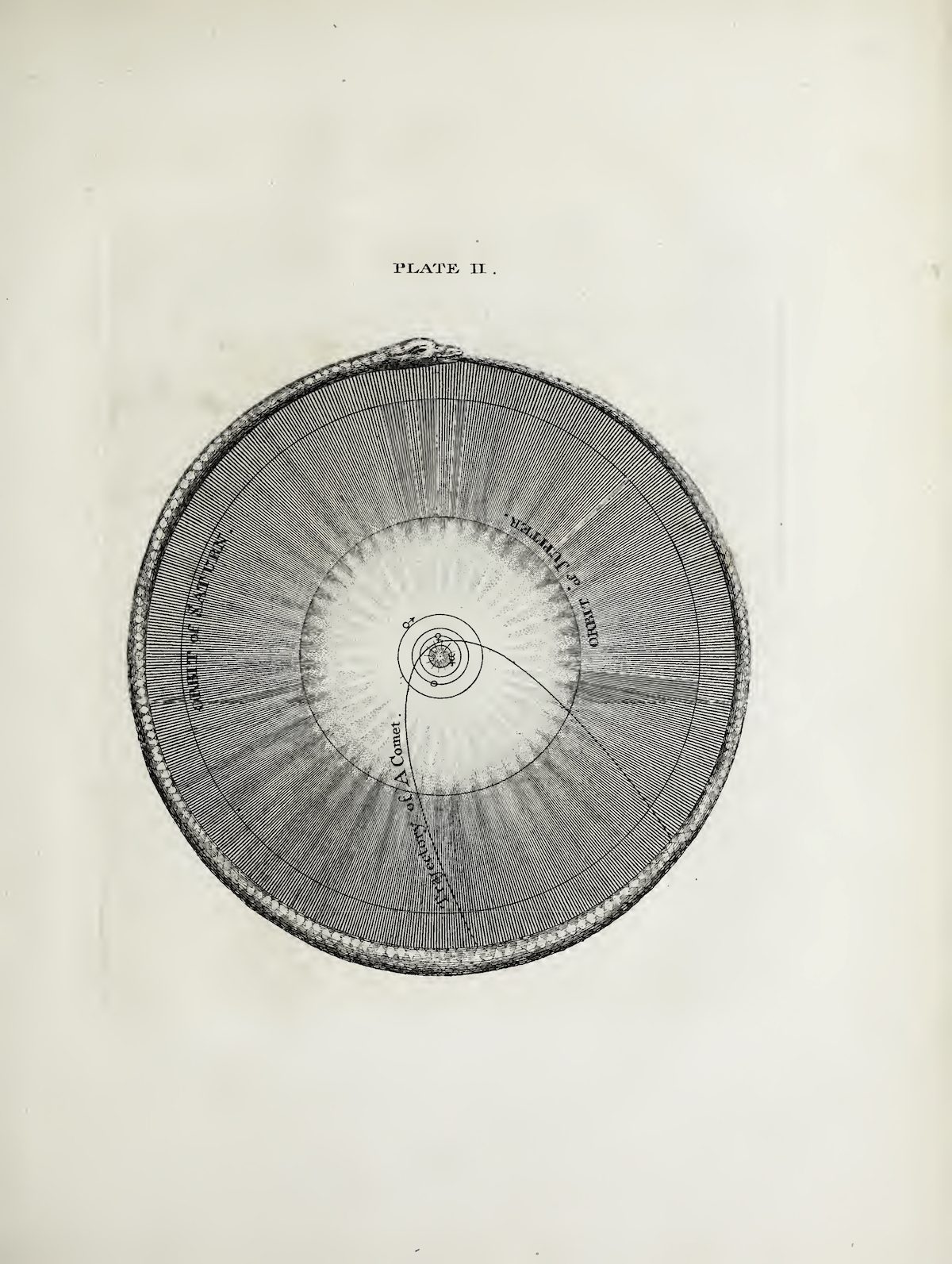 Via: Internet Archive, University of Durham,