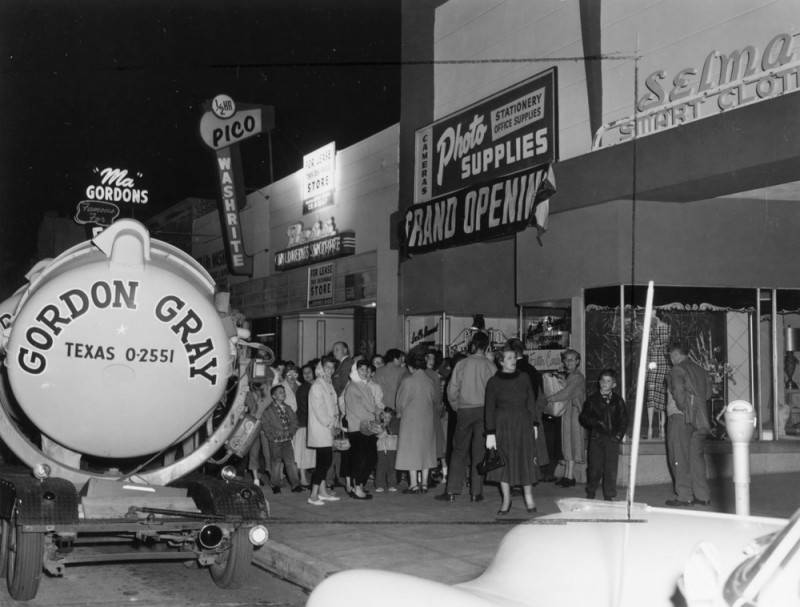 On April 18, 1957, a crowd gathered outside the Lucille Stewart Stationery & Camera Shop, located at 8838 W. Pico Boulevard in Los Angeles, to celebrate the store's grand opening. The throng included staff and owners from neighboring businesses, including Selma's Smart Clothes, Pico Washrite  and "Ma" Gordons. Lucille Stewart was a keen photographer and in this post we'll concern ourselves with her pictures of Currie's Ice Cream parlor at 1521 West Whittier Boulevard, Montebello, where she worked for a time. Some of these images appeared in the ice-cream company's newsletter.
If someone you know is seen in the images – perhaps they were an ice-cream 'nippy' – or ate at the store, please let us know. And did you ever hire Lucille to take your portrait?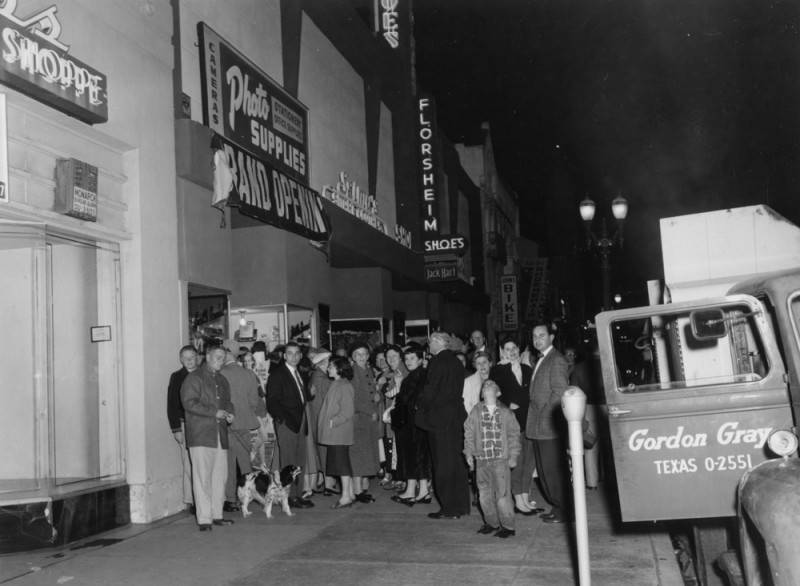 The photographer:
Lucille Stewart was a photographer who worked for Mayor Fletcher Bowron (Mayor of Los Angeles from 1938 to 1953) and also for Currie's Ice Cream, an ice cream parlor with locations throughout Southern California that dished up mile high cones, cherry phosphates, and other cool confections from the 1930s through the late 1960s. Her photos captured civic events, elections, parades, and folks enjoying a treat. Stewart also opened a stationery and camera shop on Pico Boulevard in 1957. She was awarded the Hall of Fame Award from Professional Photographers of California in 1992.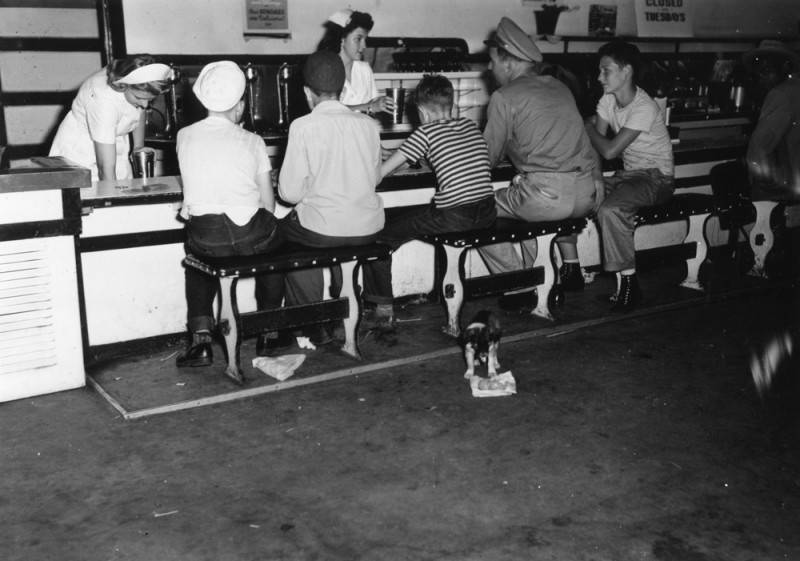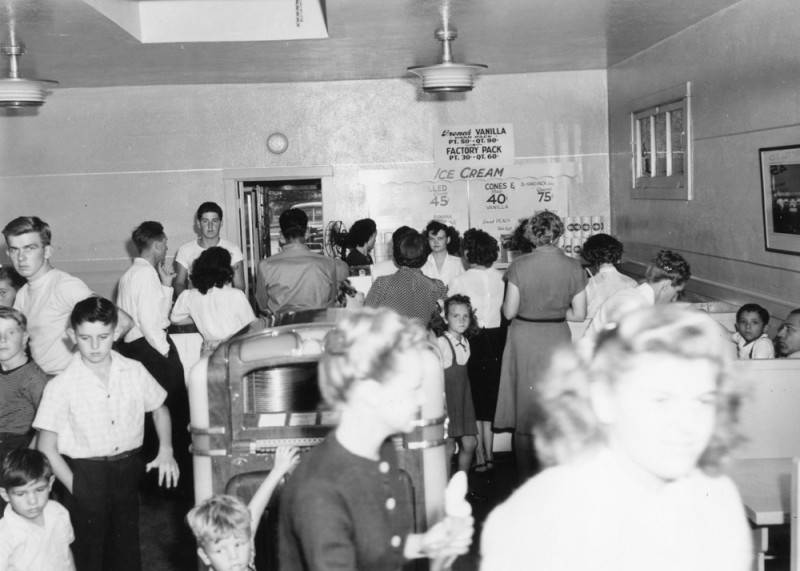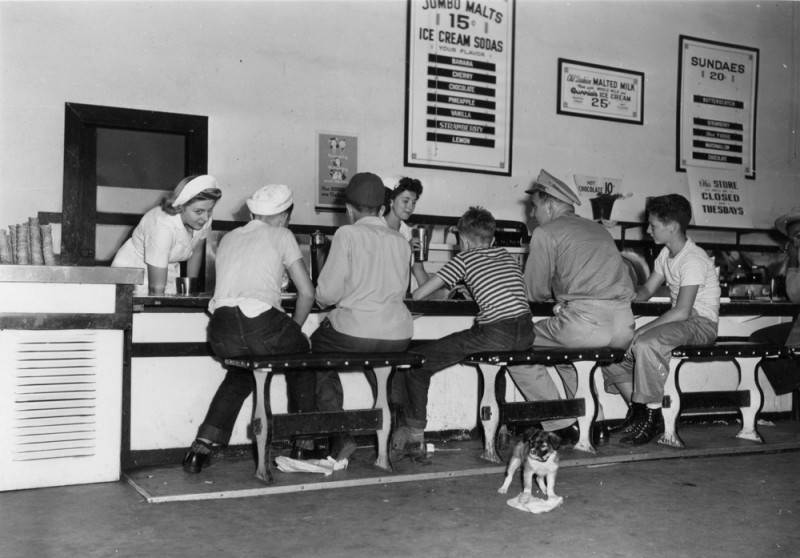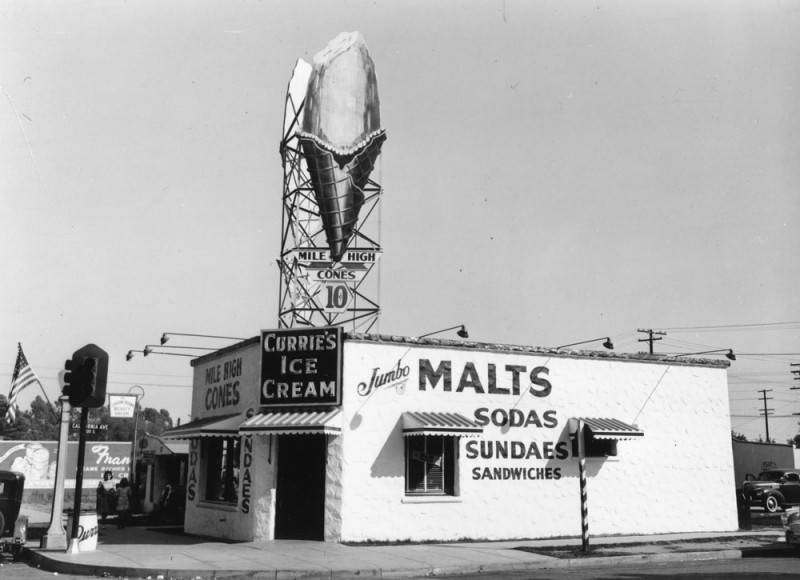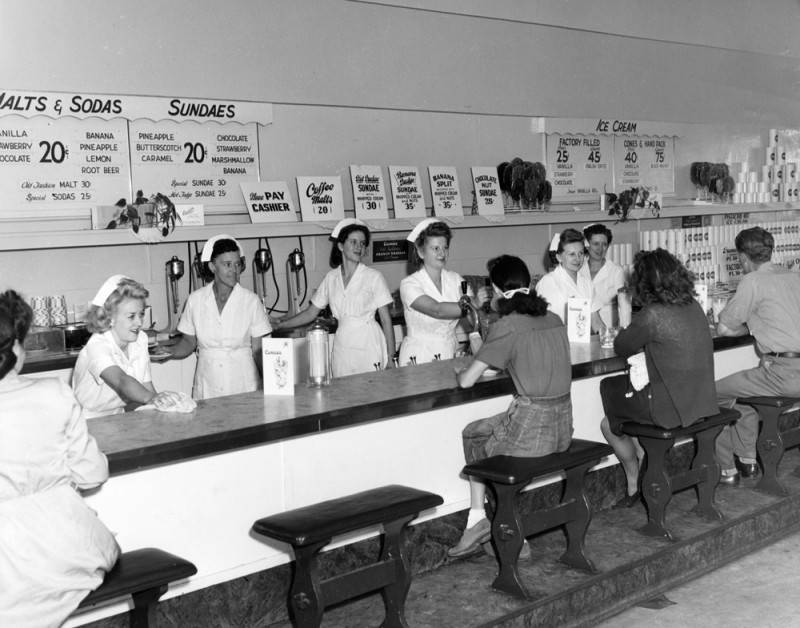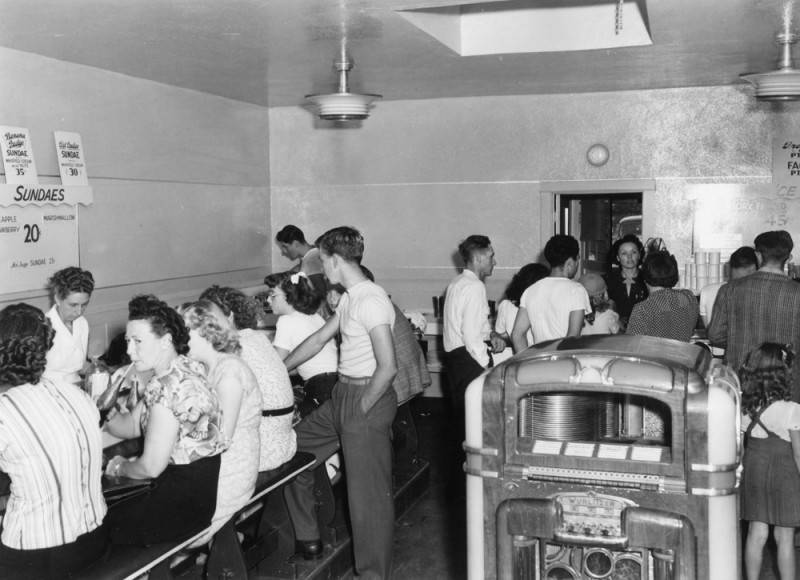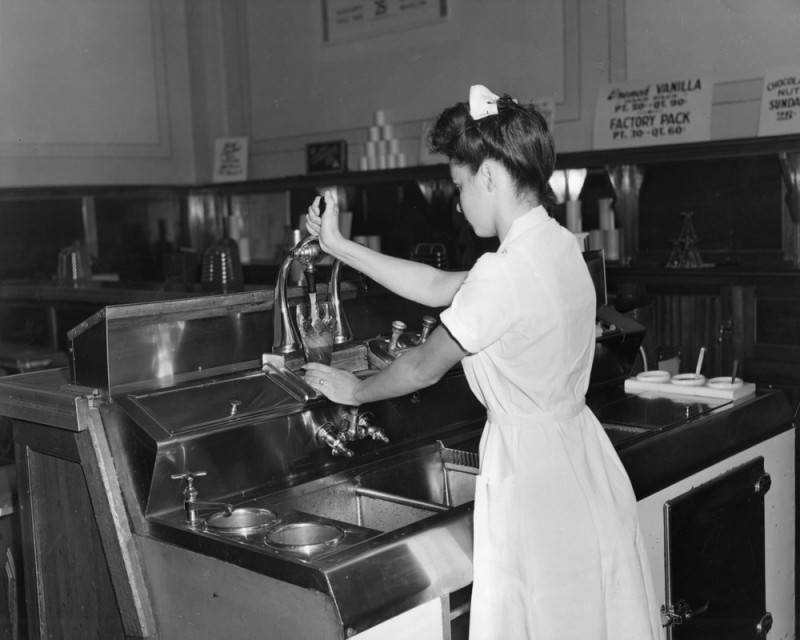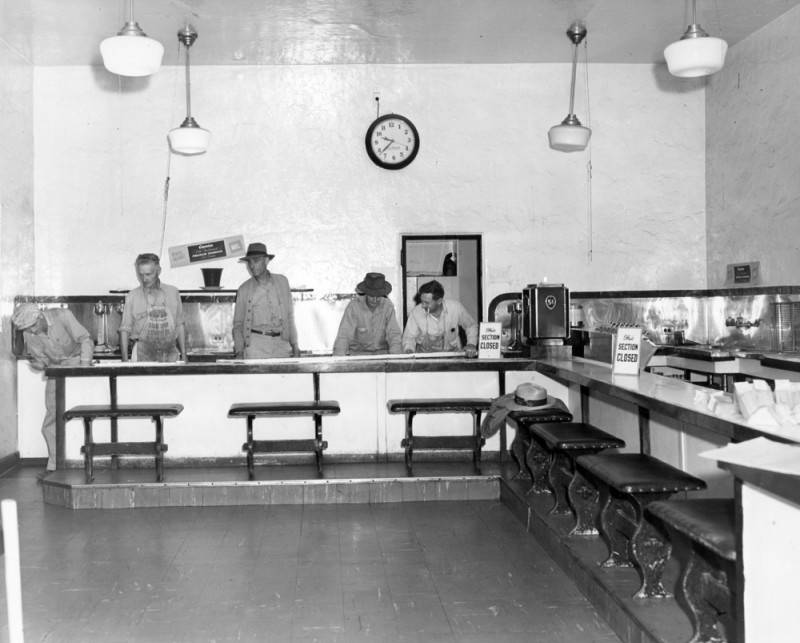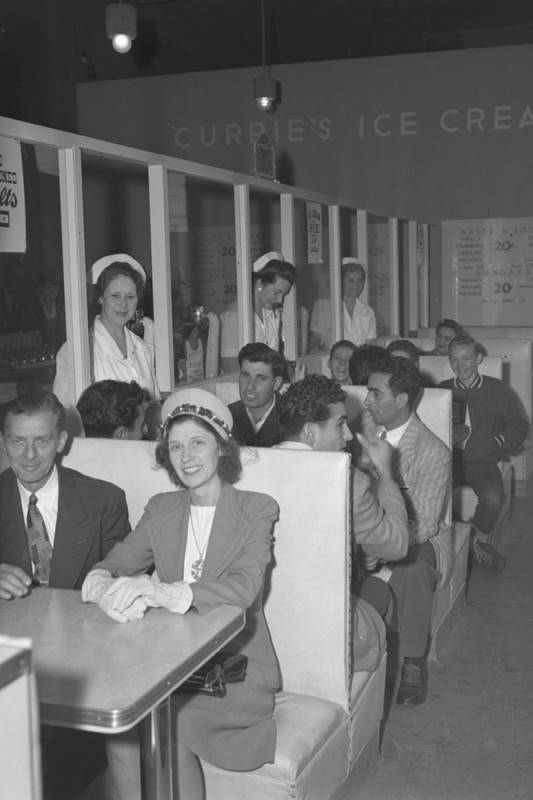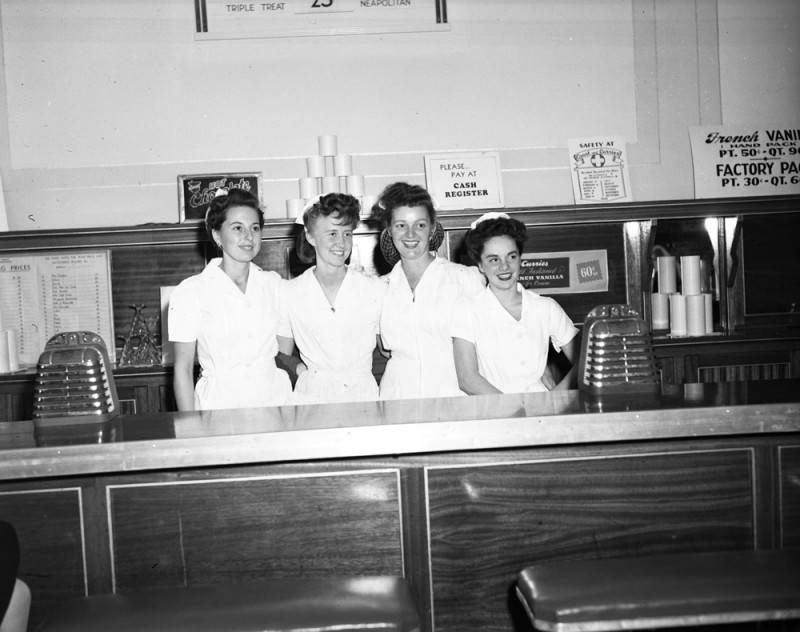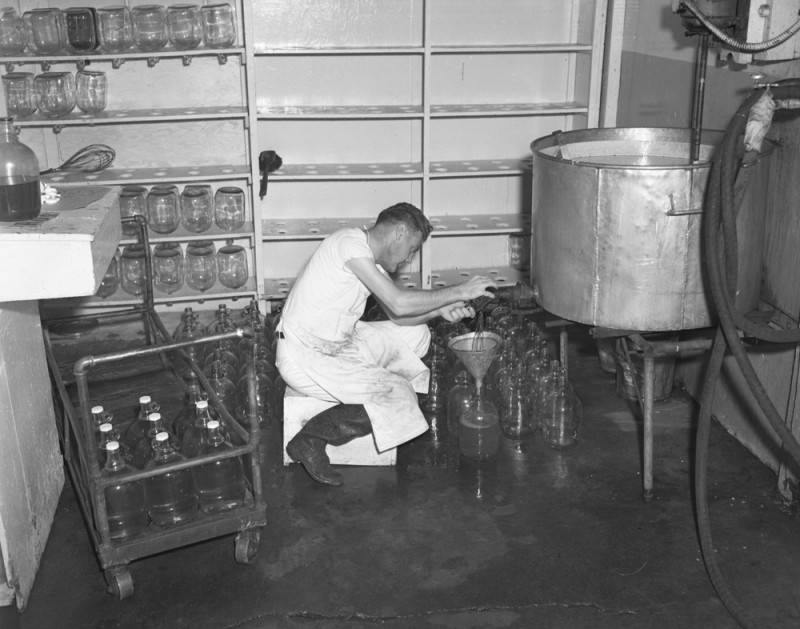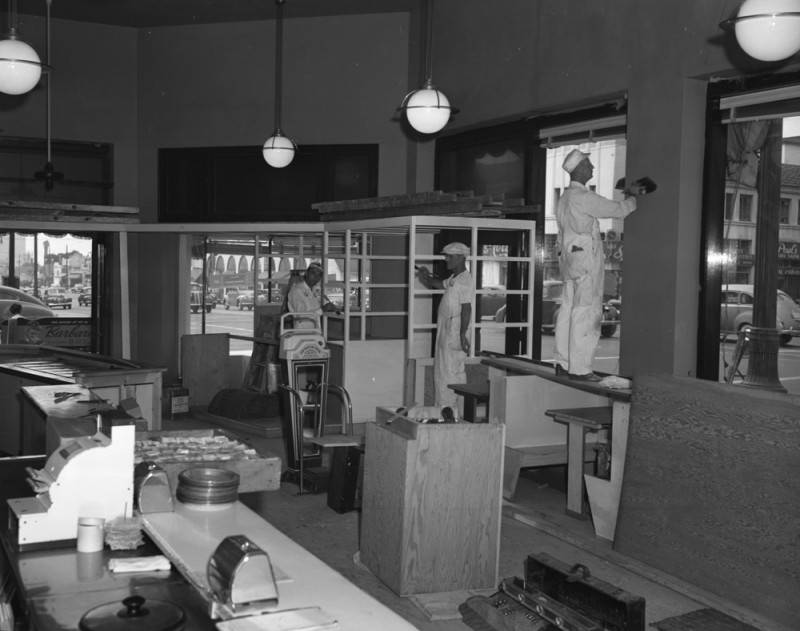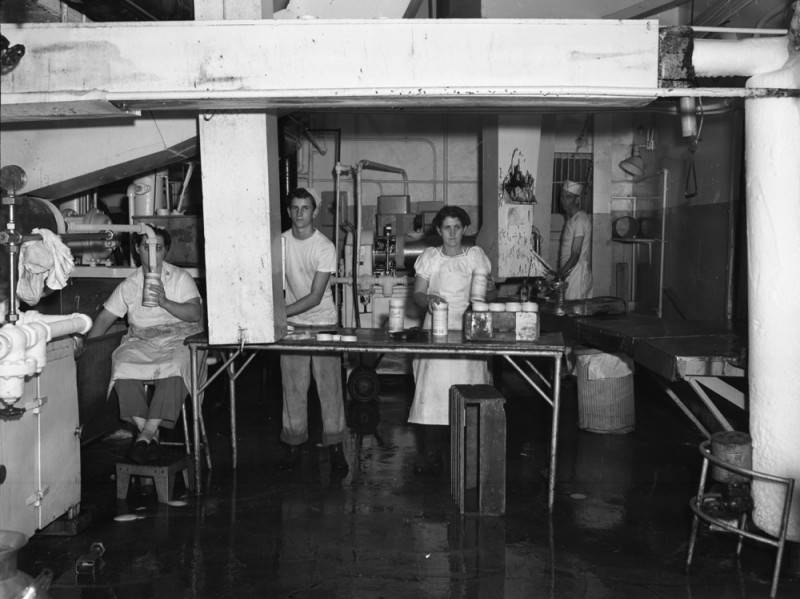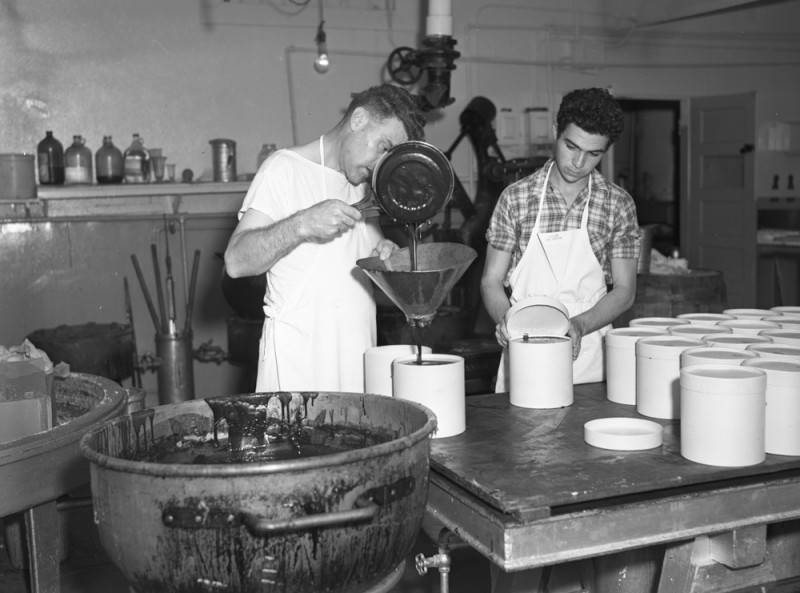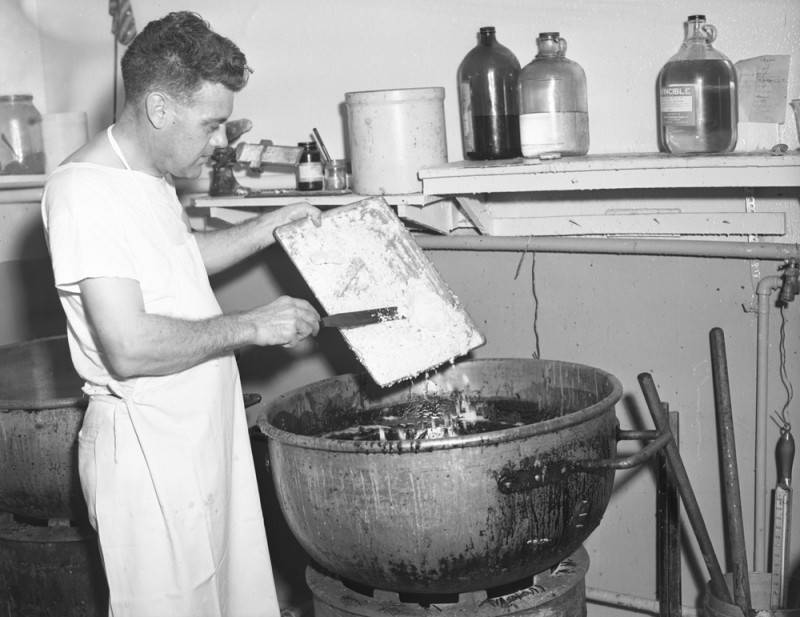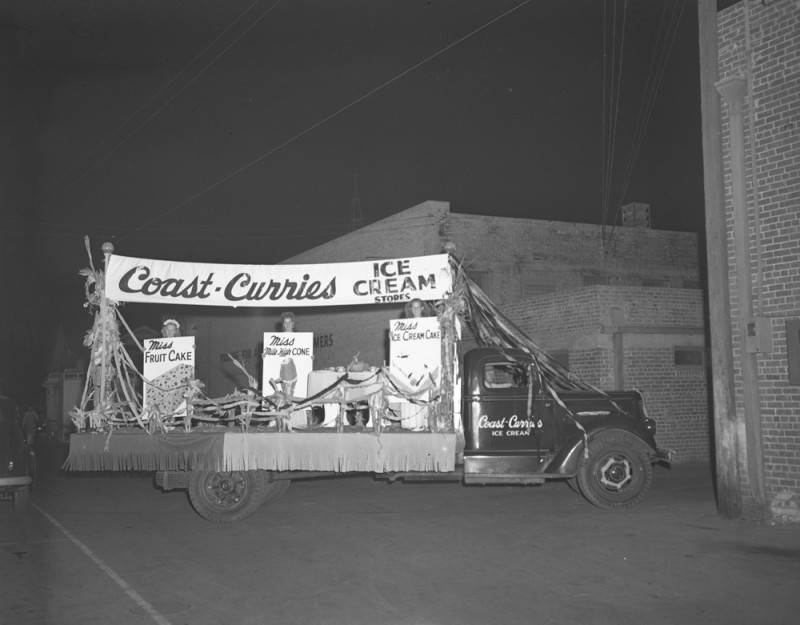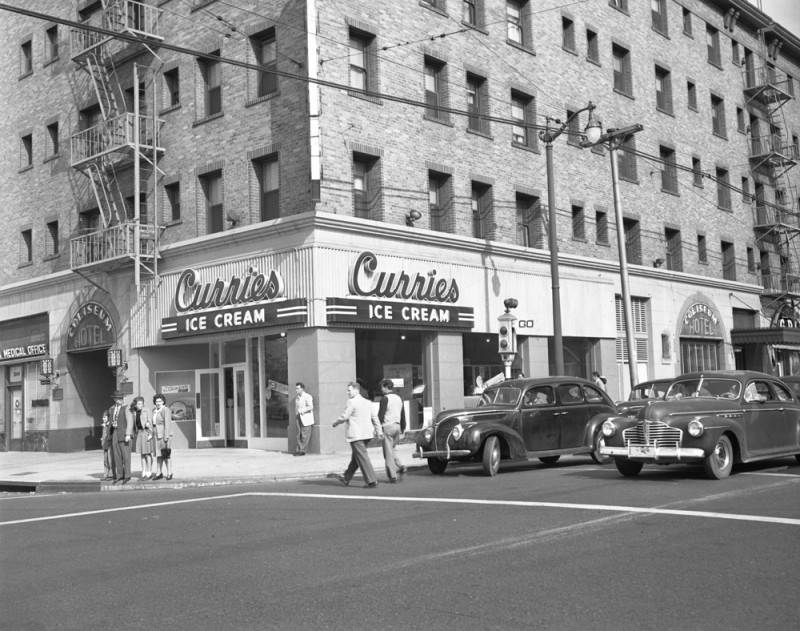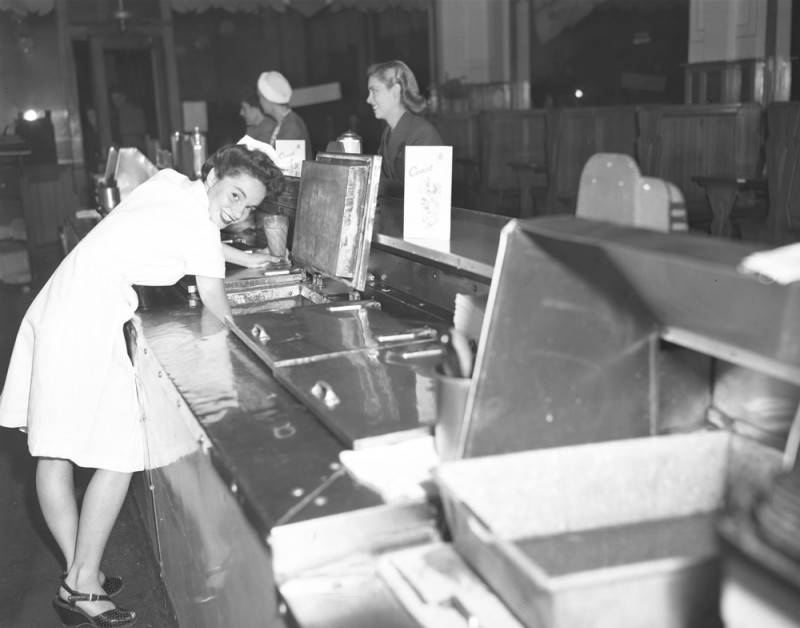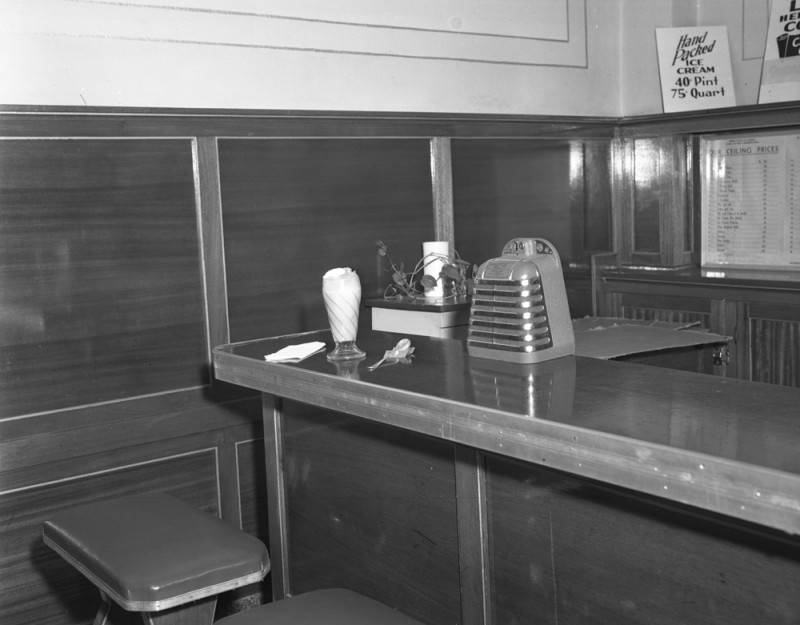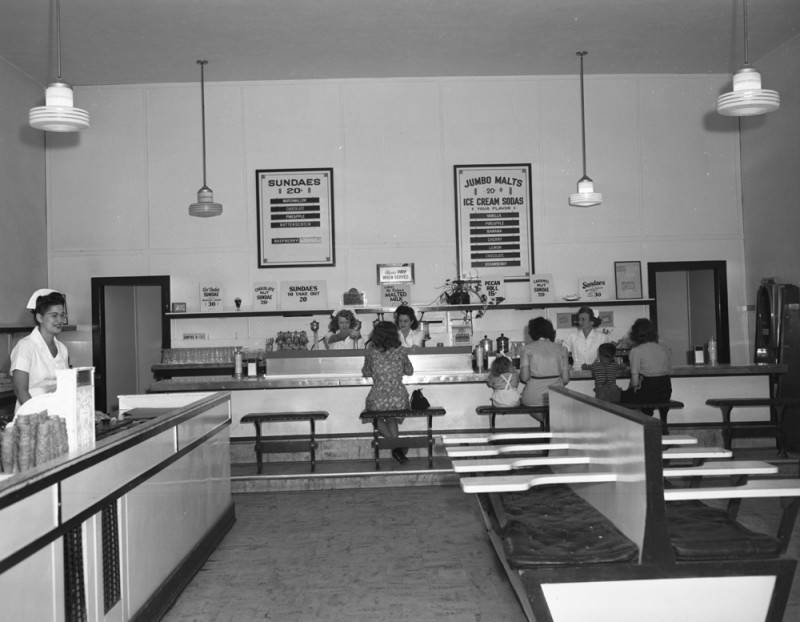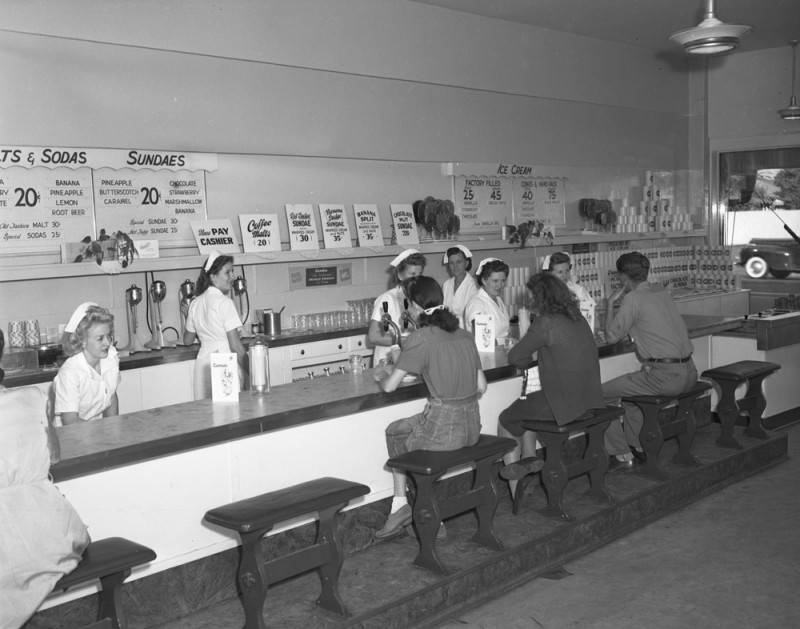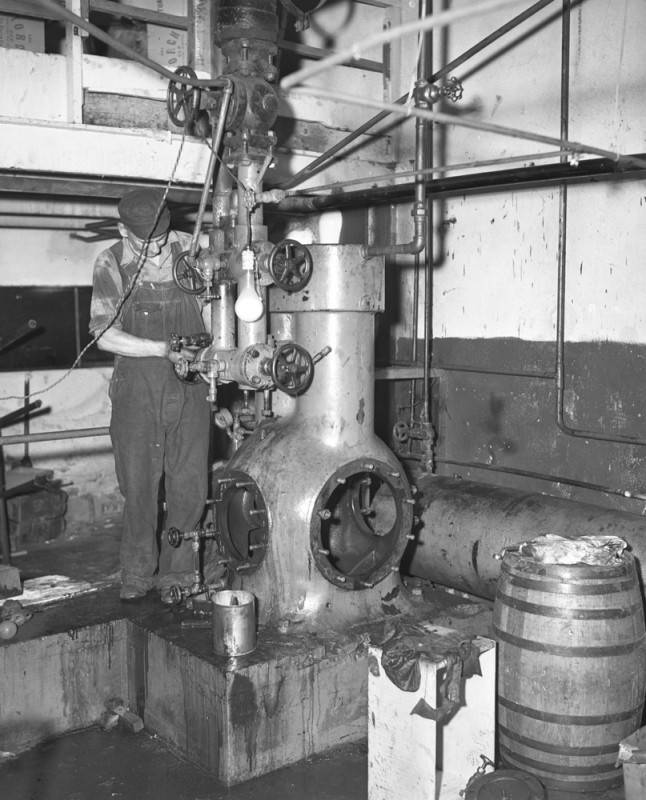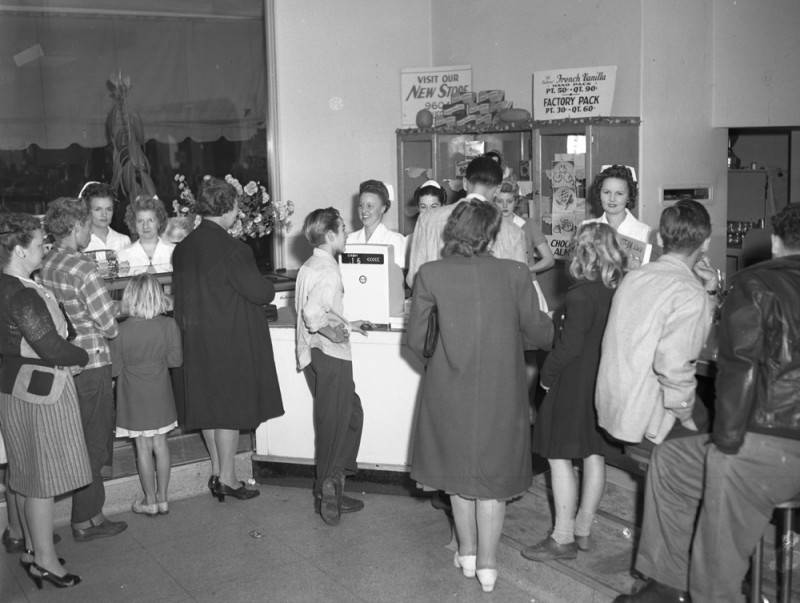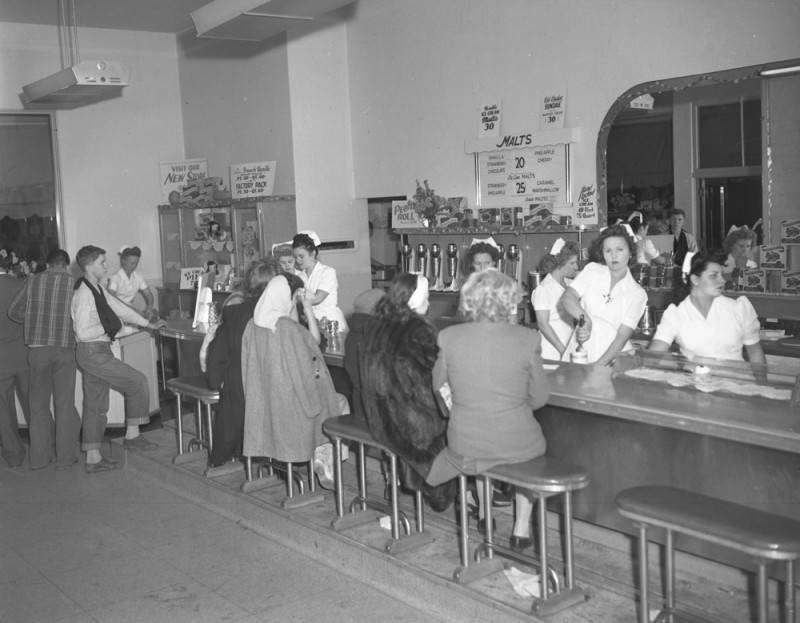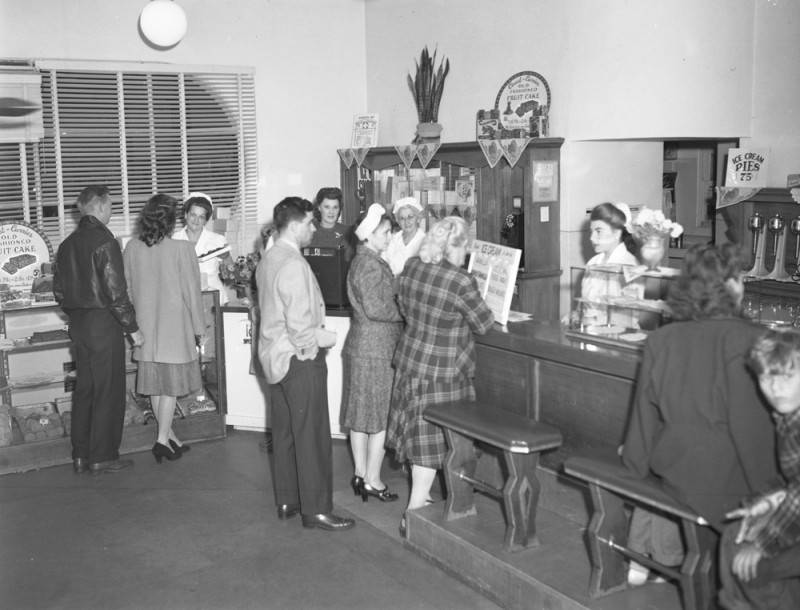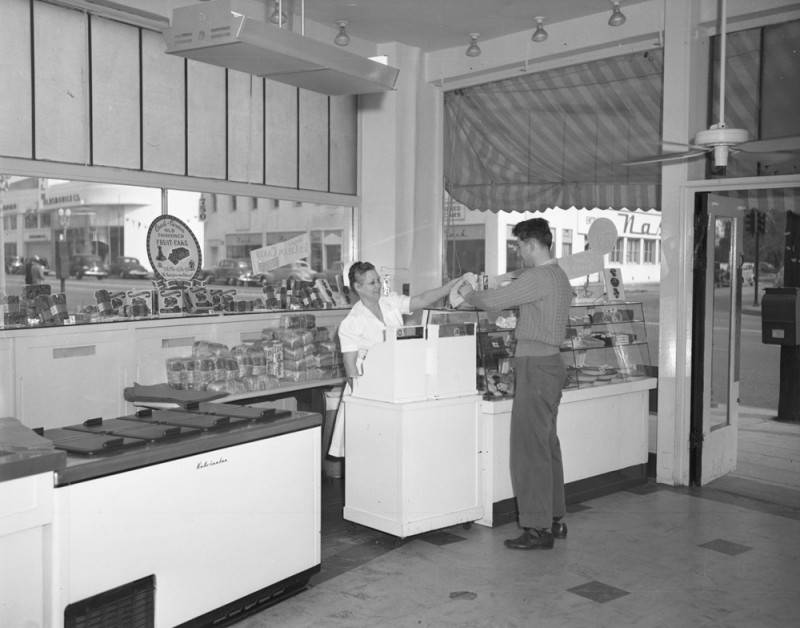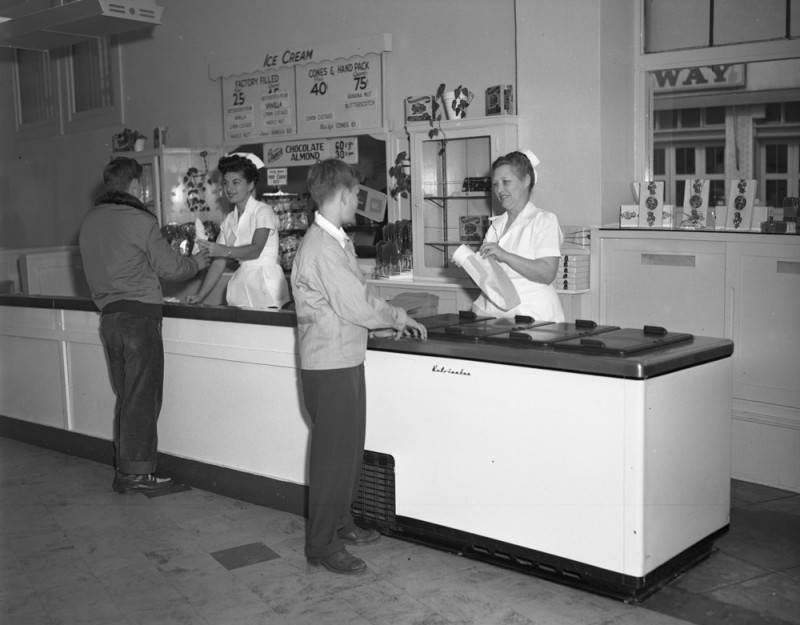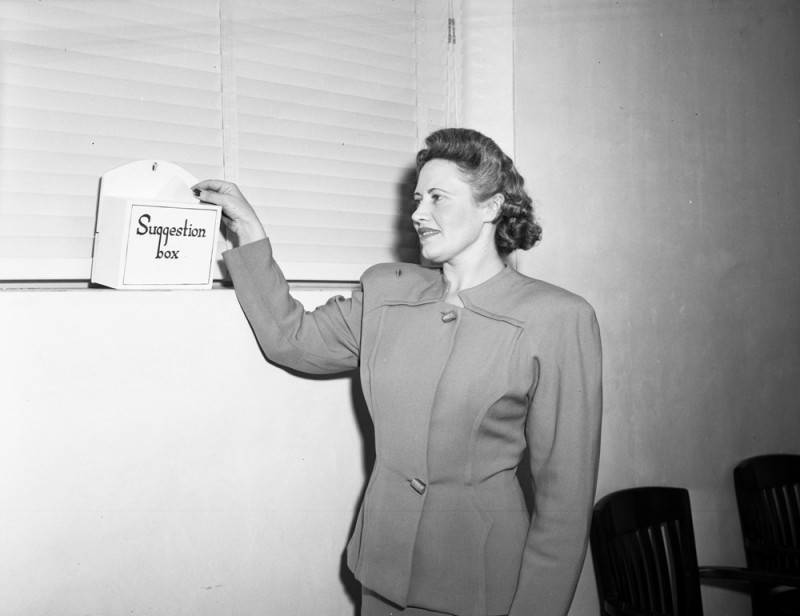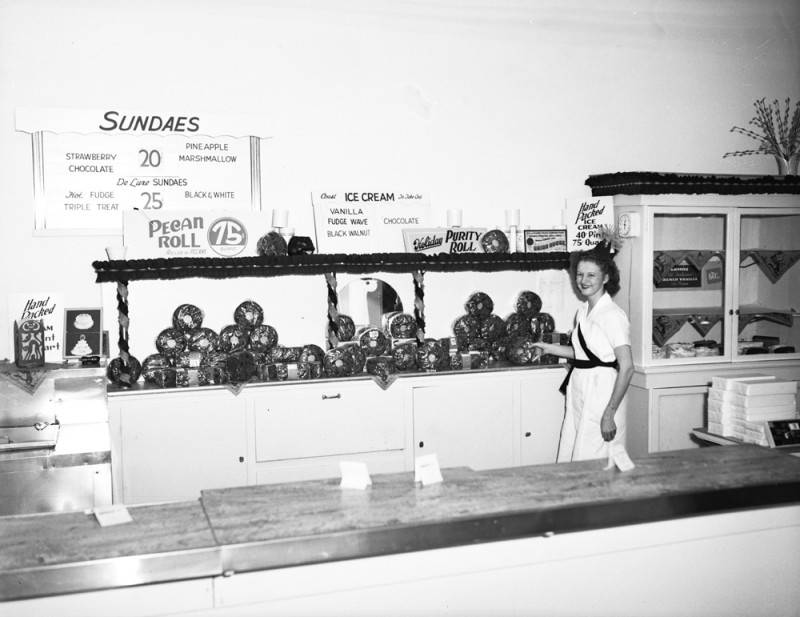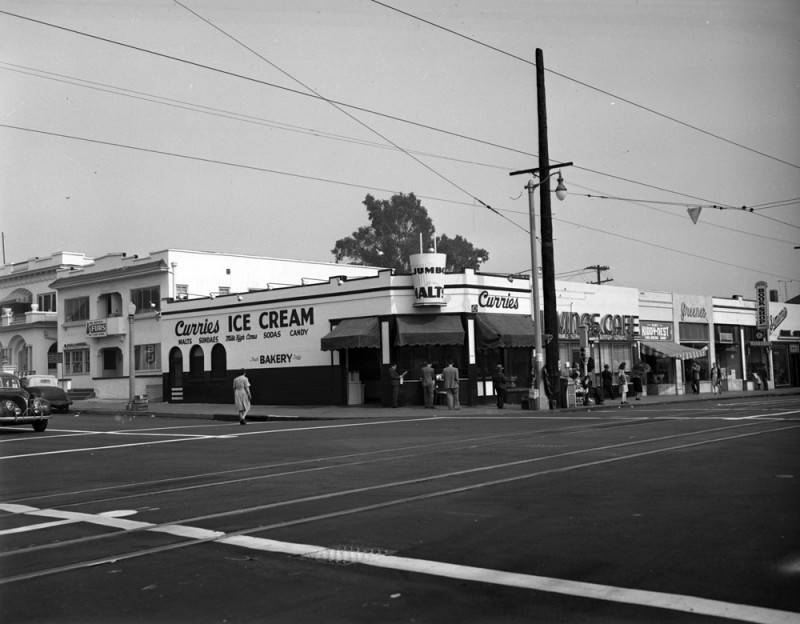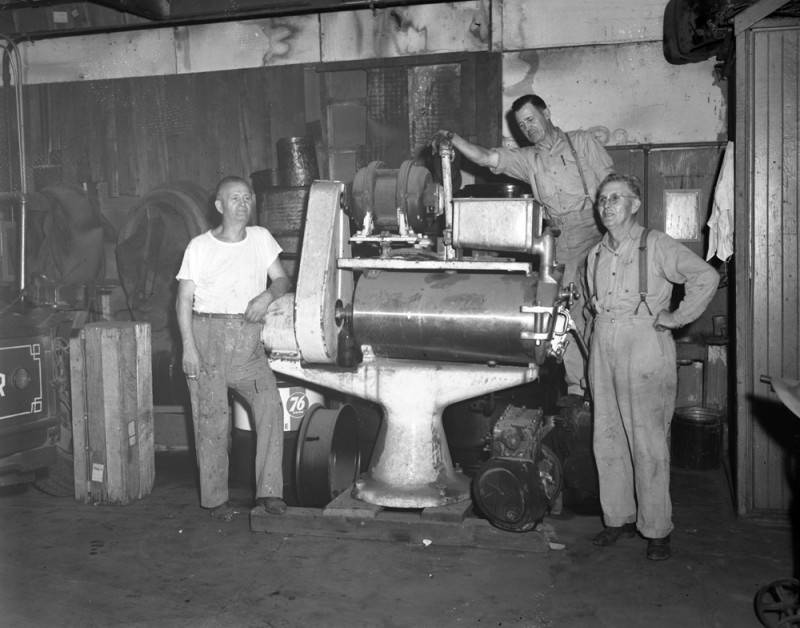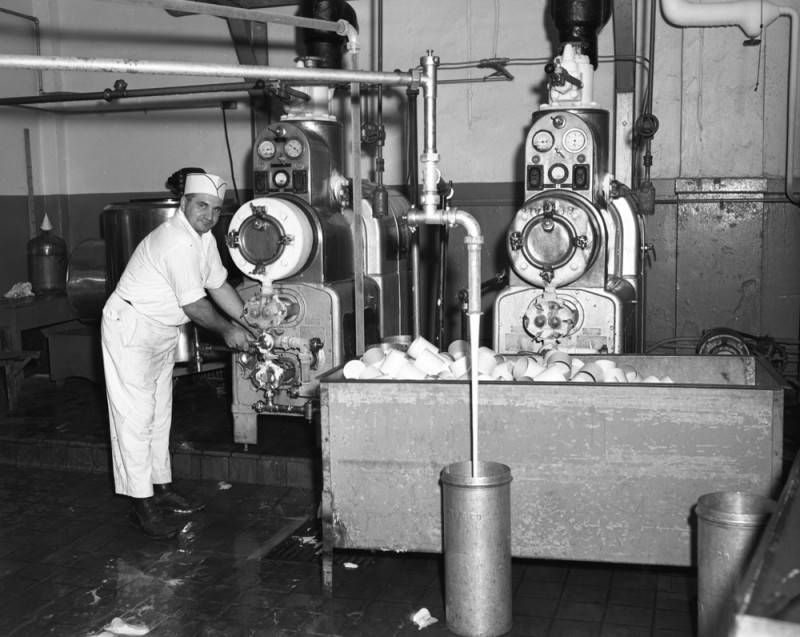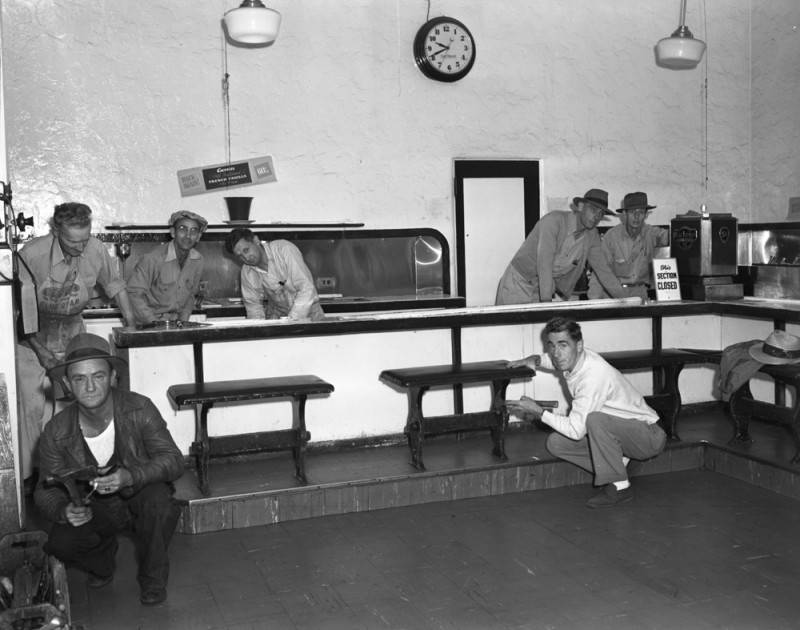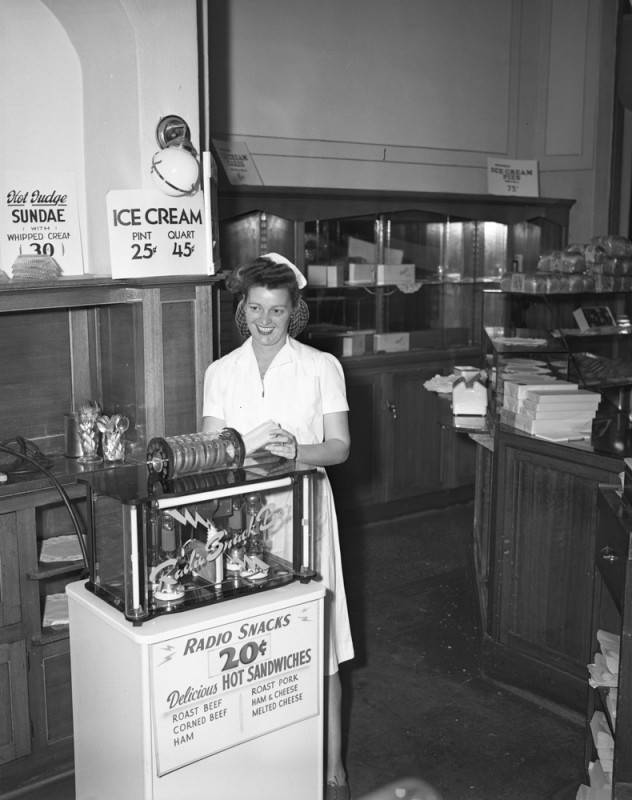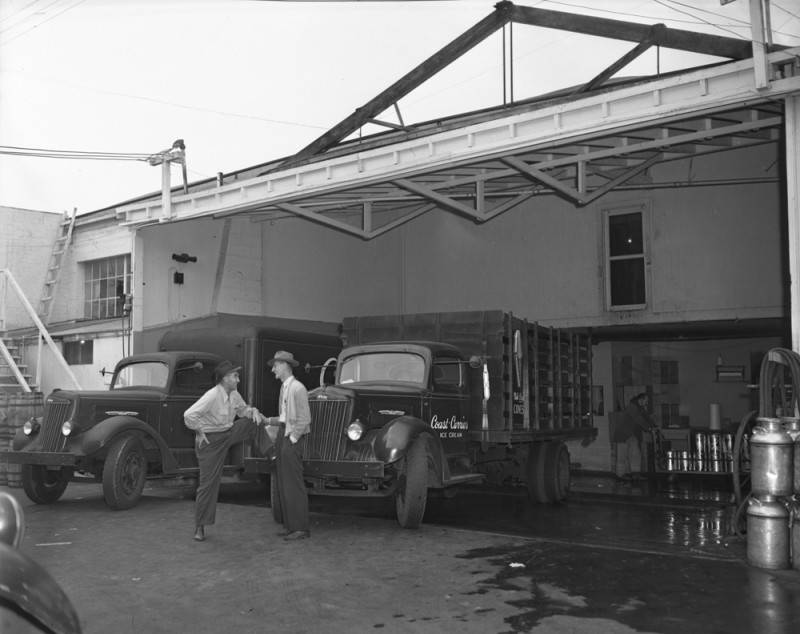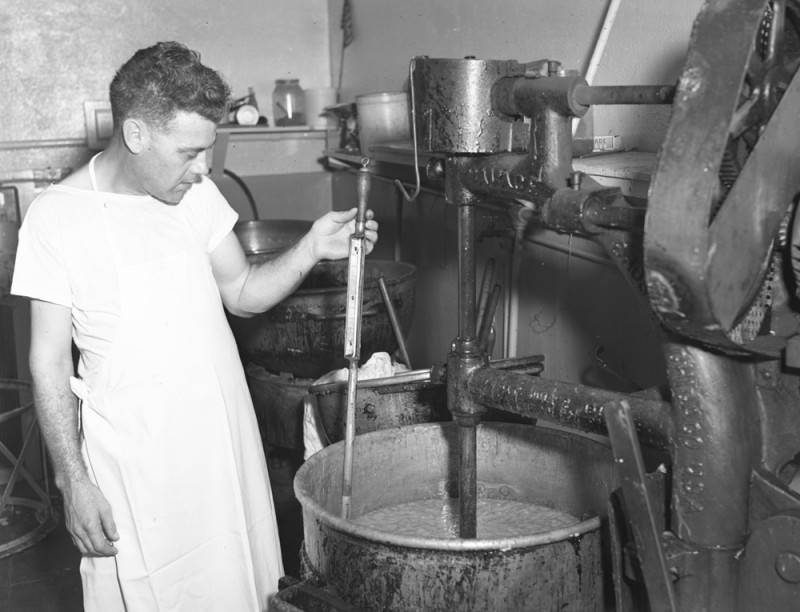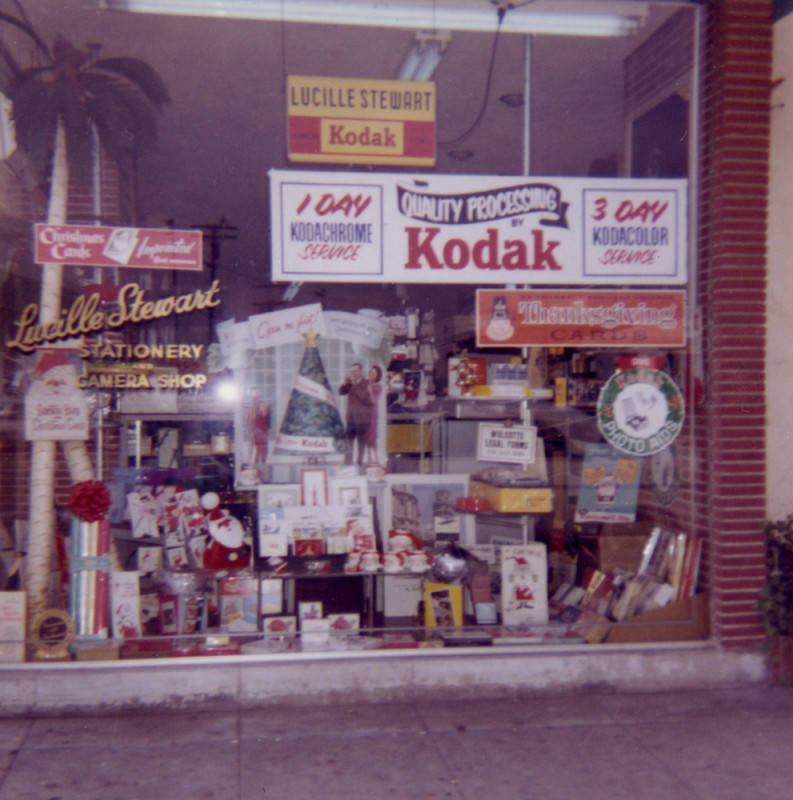 Via: Los Angeles Public Library