"We're freaks, that's all. Those two bastards got us nice and early and made us into freaks with freakish standards, that's all. We're the tattooed lady, and we're never going to have a minute's peace, the rest of our lives, until everybody else is tattooed, too."
― J.D. Salinger, Franny and Zooey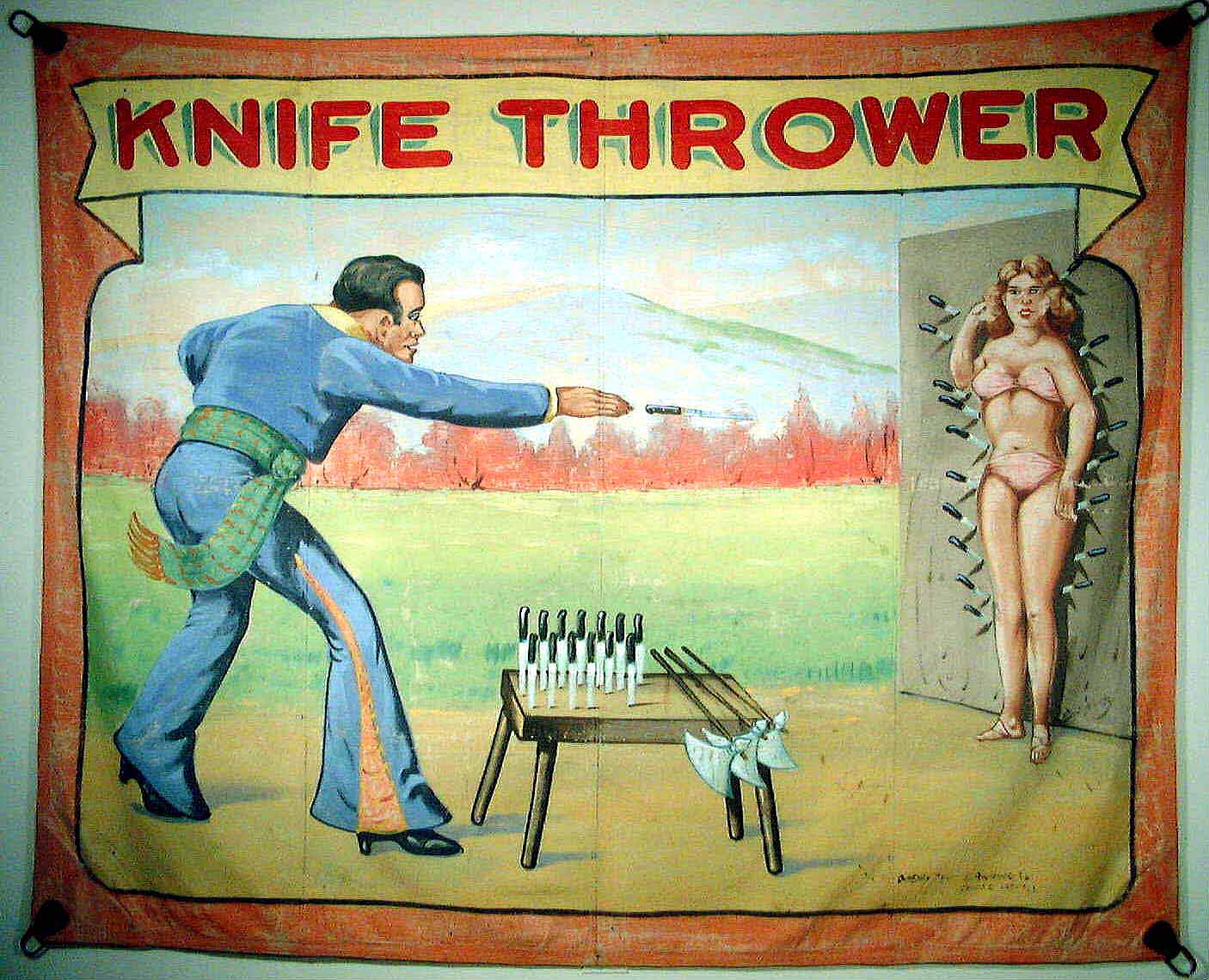 Fred G. Johnson's (1892 – 1990) banners were used to illustrate A Century of Progress for the 1933 Chicago World's Fair His artwork also advertised the Ringling Brothers, Barnum & Bailey and Clyde Beatty circuses.
Hired by banner painter Harry Carlton Cummins to clean equipment and stick up banners, Cummins taught Johnson how to paint them, which he did, producing as many as four a day. Like those painted movie posters from Ghana, the art is fast, subjective and made to deadline.
From the 1870s to the late 1960s, sideshow banners were regular sights at carnivals, circuses and travelling shows. The banners told of wonders to behold – mangled animals that defied nature, gargantuan humans, imperilled shapely women dolled-up in red and silver-spangles being pelted with knives – and the best bit was that the freaks and curiosities were all 'ALIVE' ,and yours to gaze a for just a few cents.
Most of Johnson's prolific output was lost to the elements and neglect. Some featured in a tribute to the art in July 1989 at the State of Illinois Art Center Gallery and the Rockford Art Museum in 1991. Like most things familiar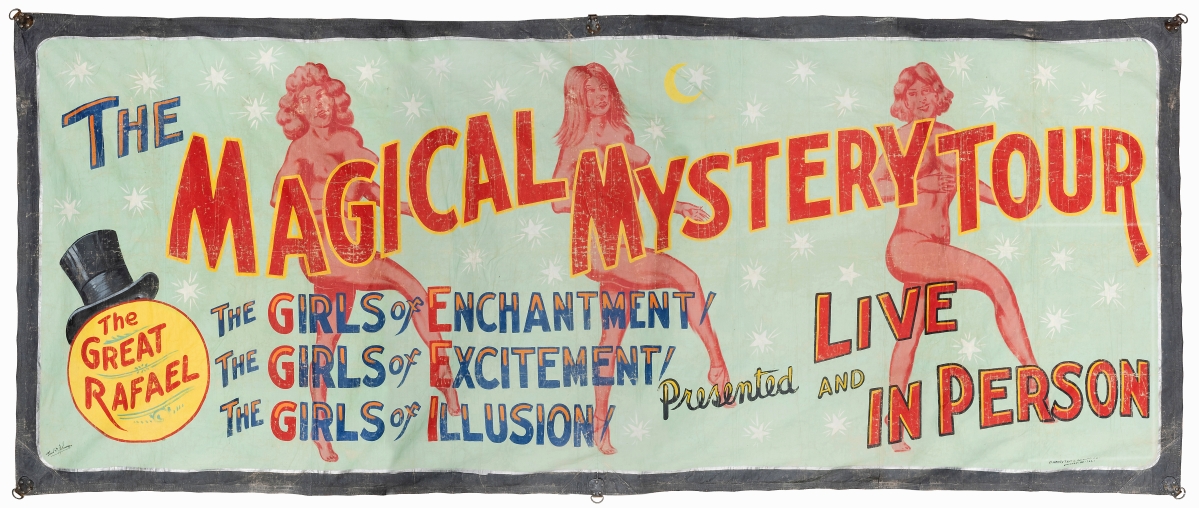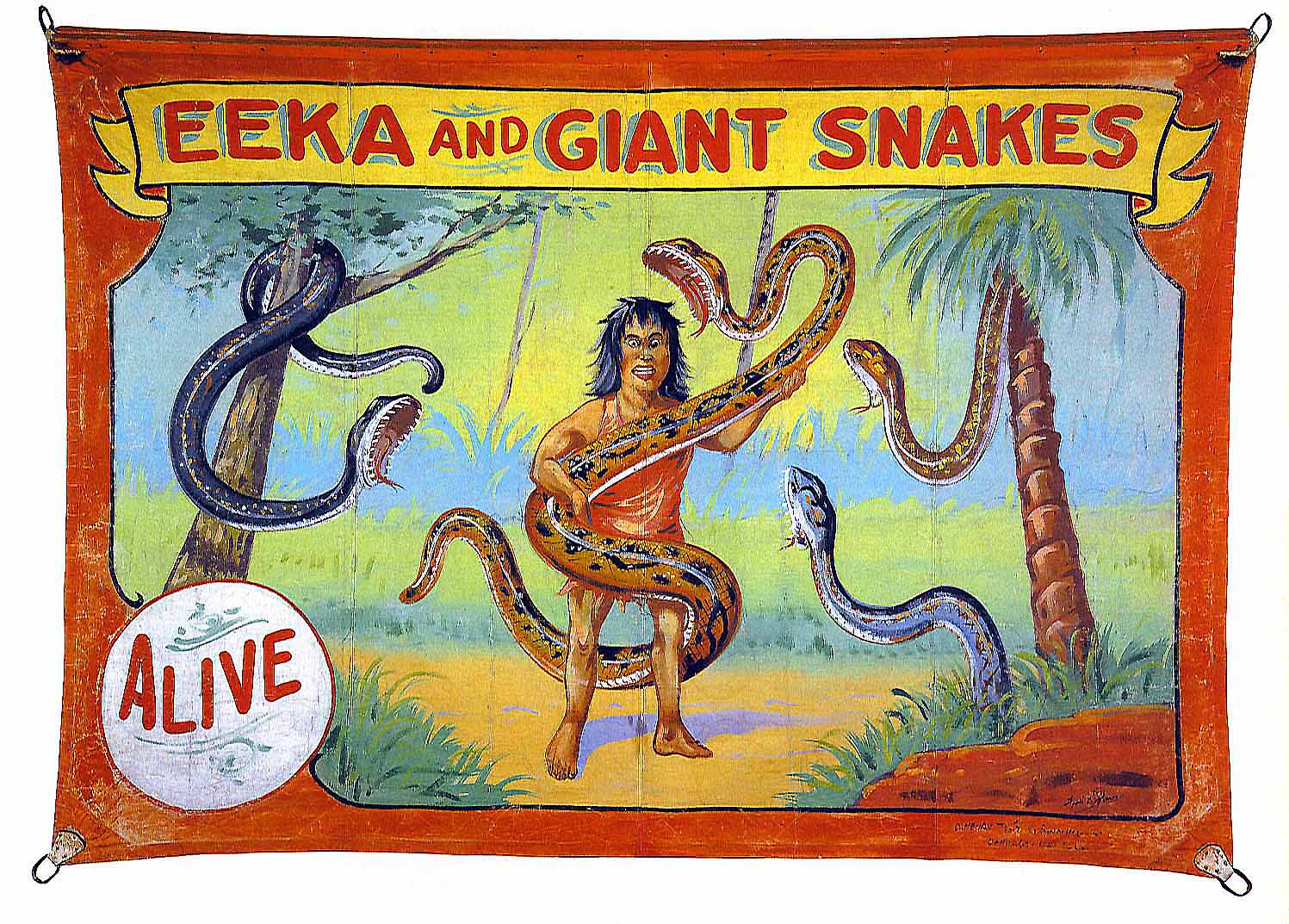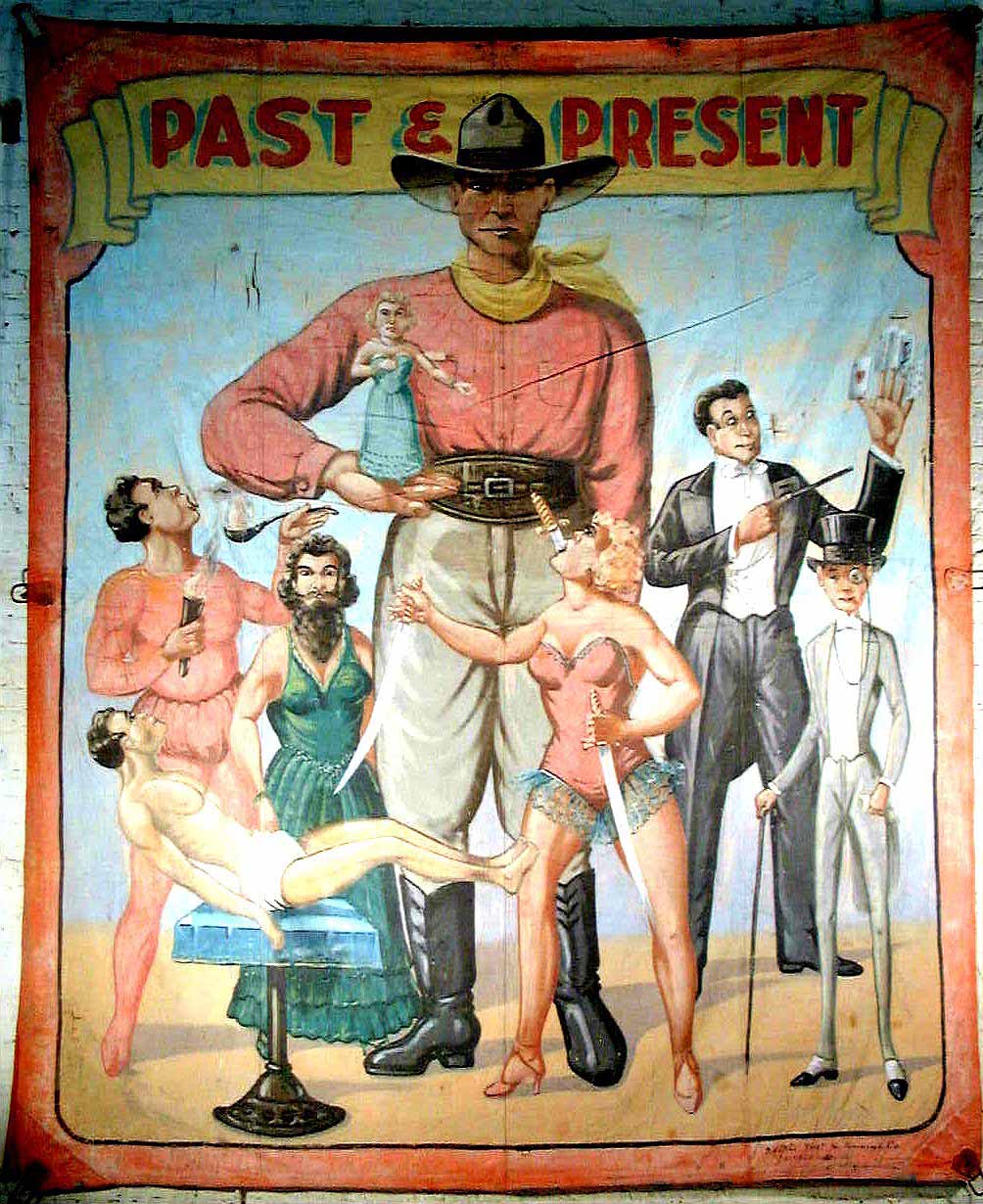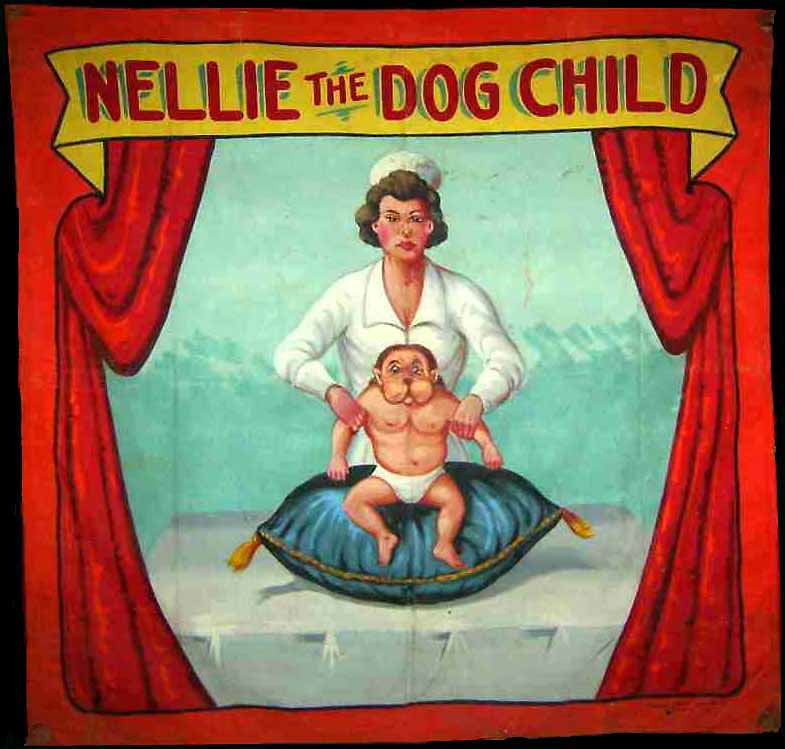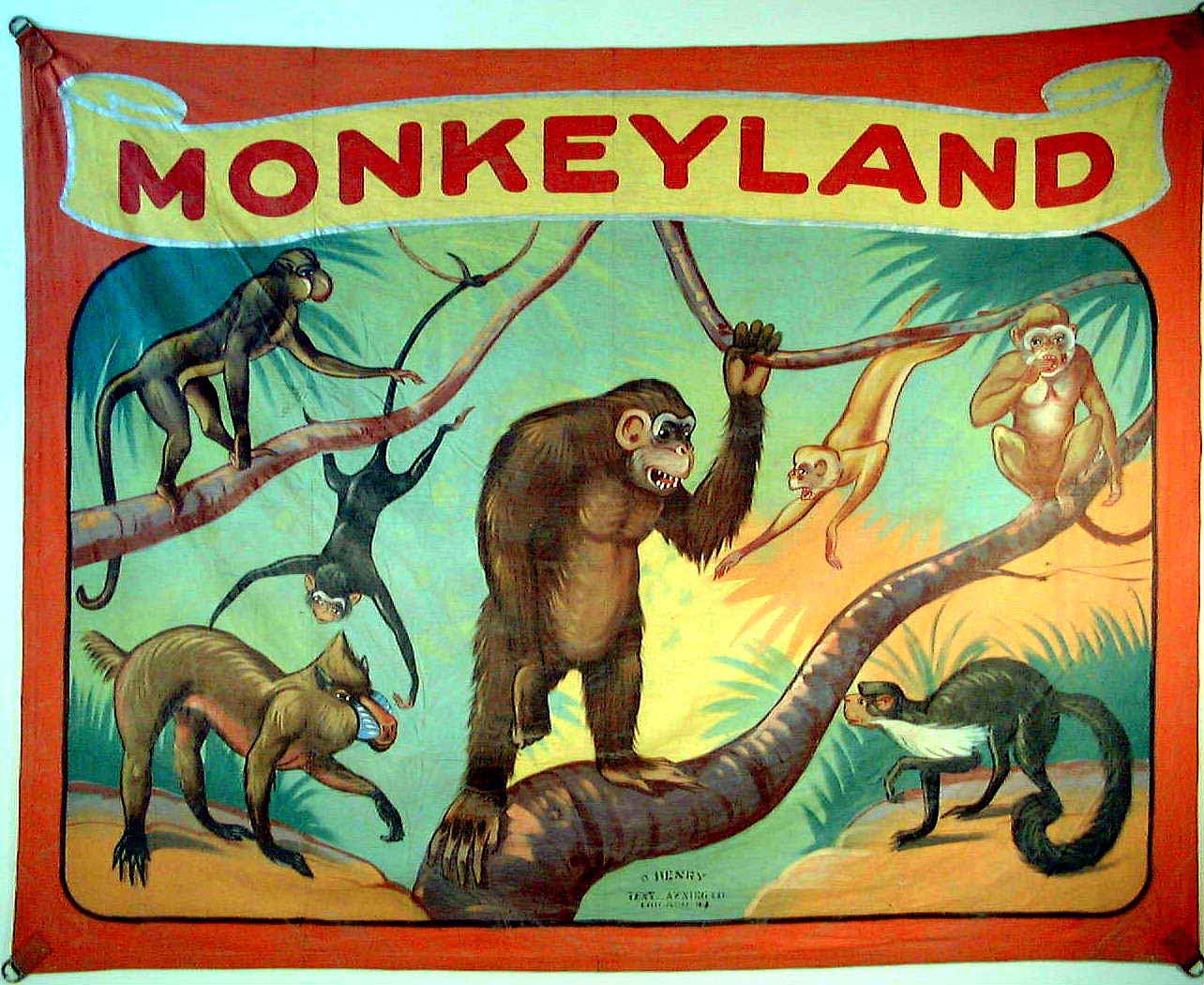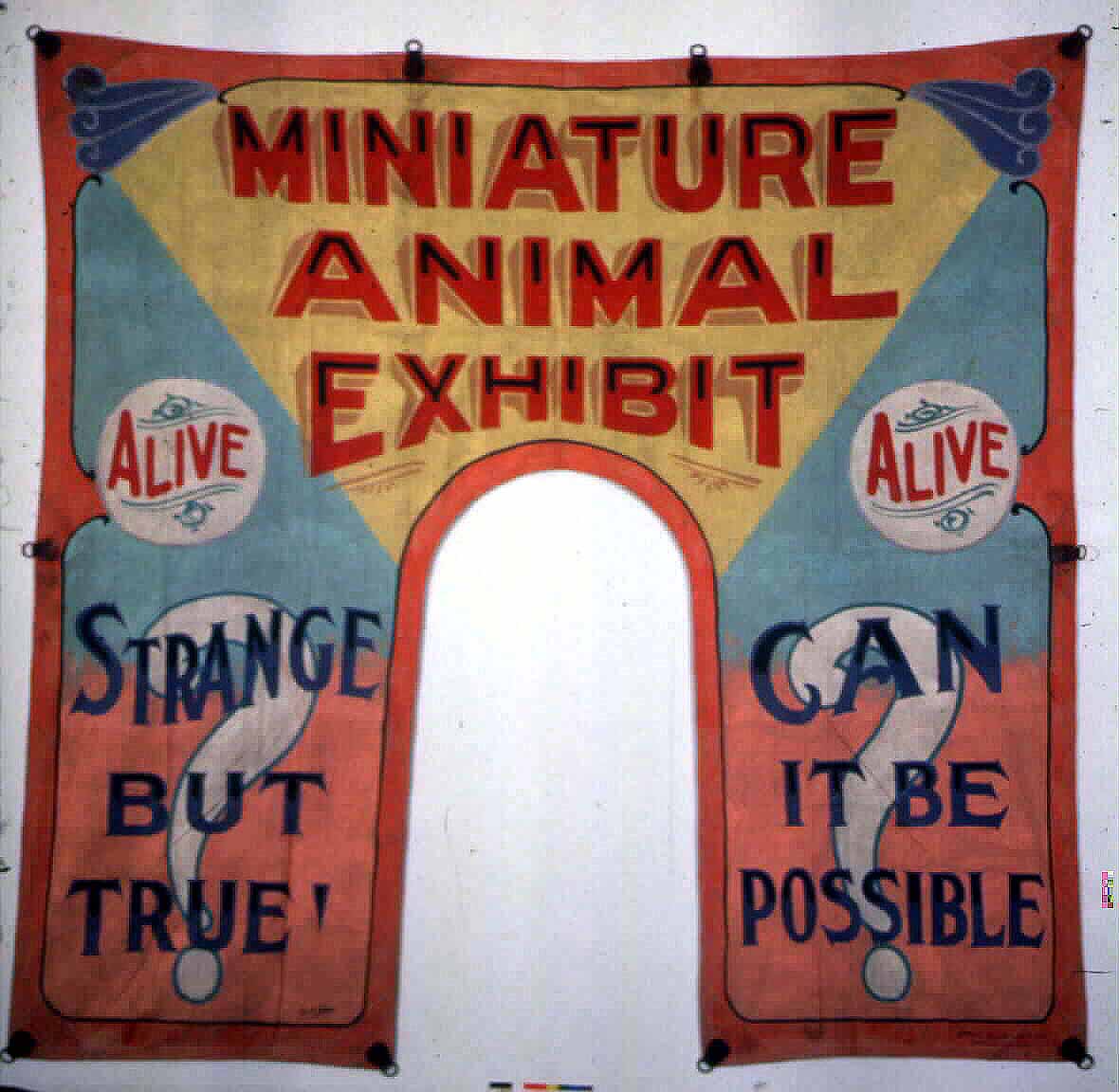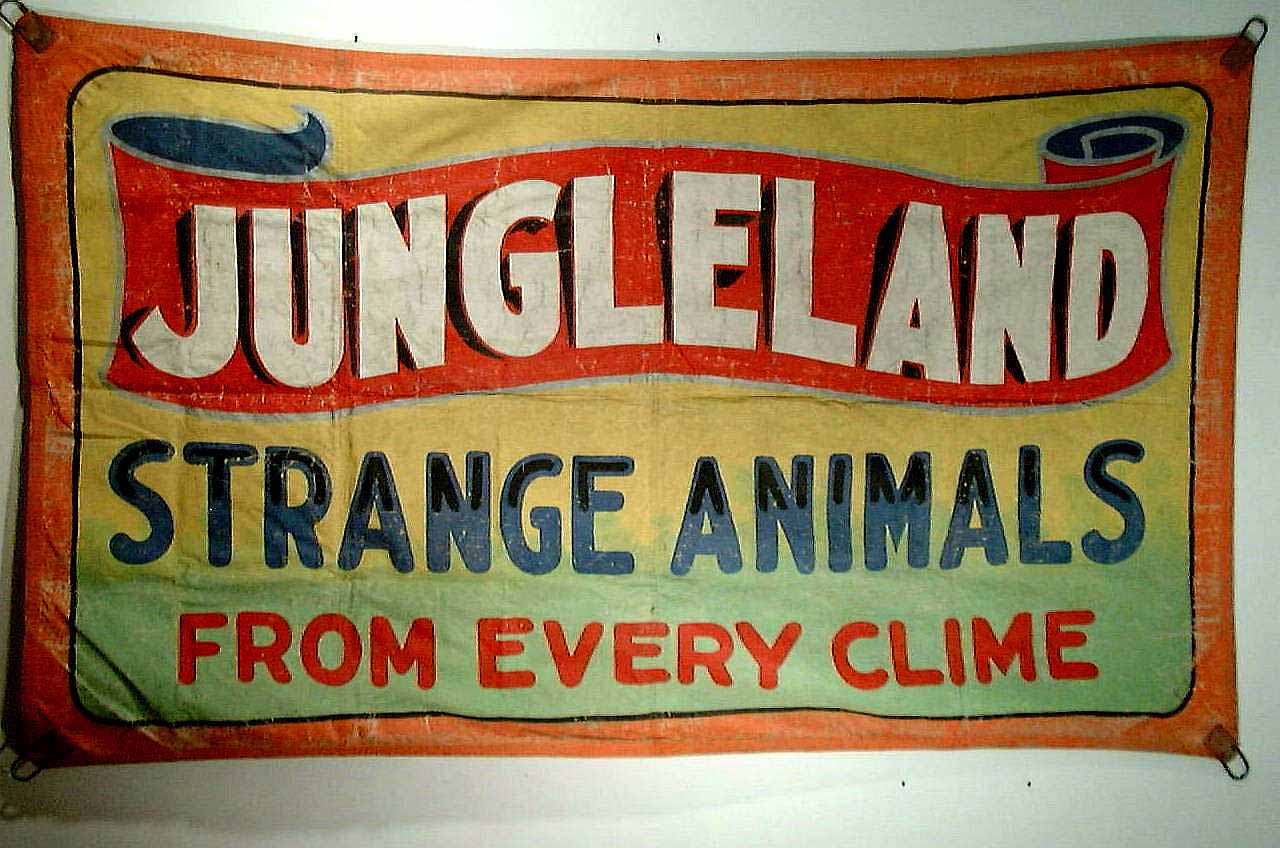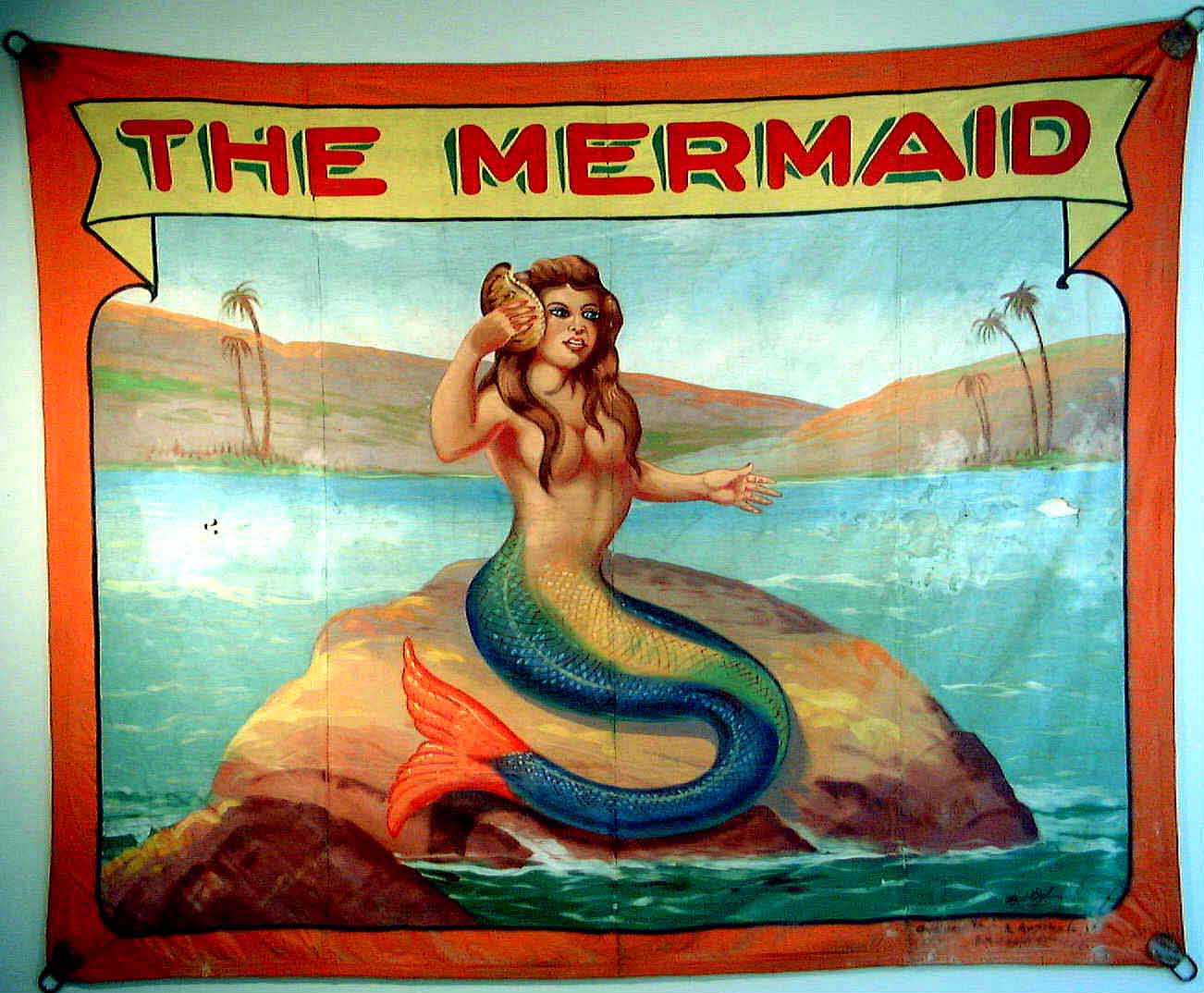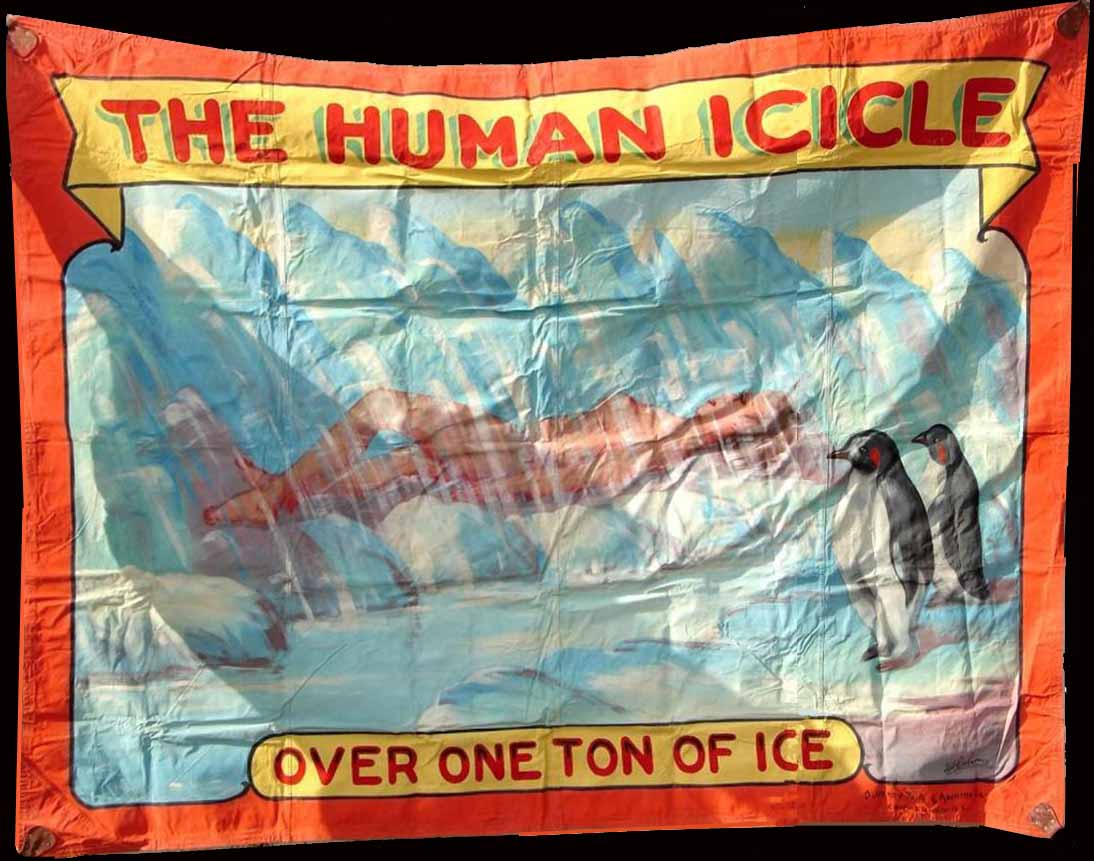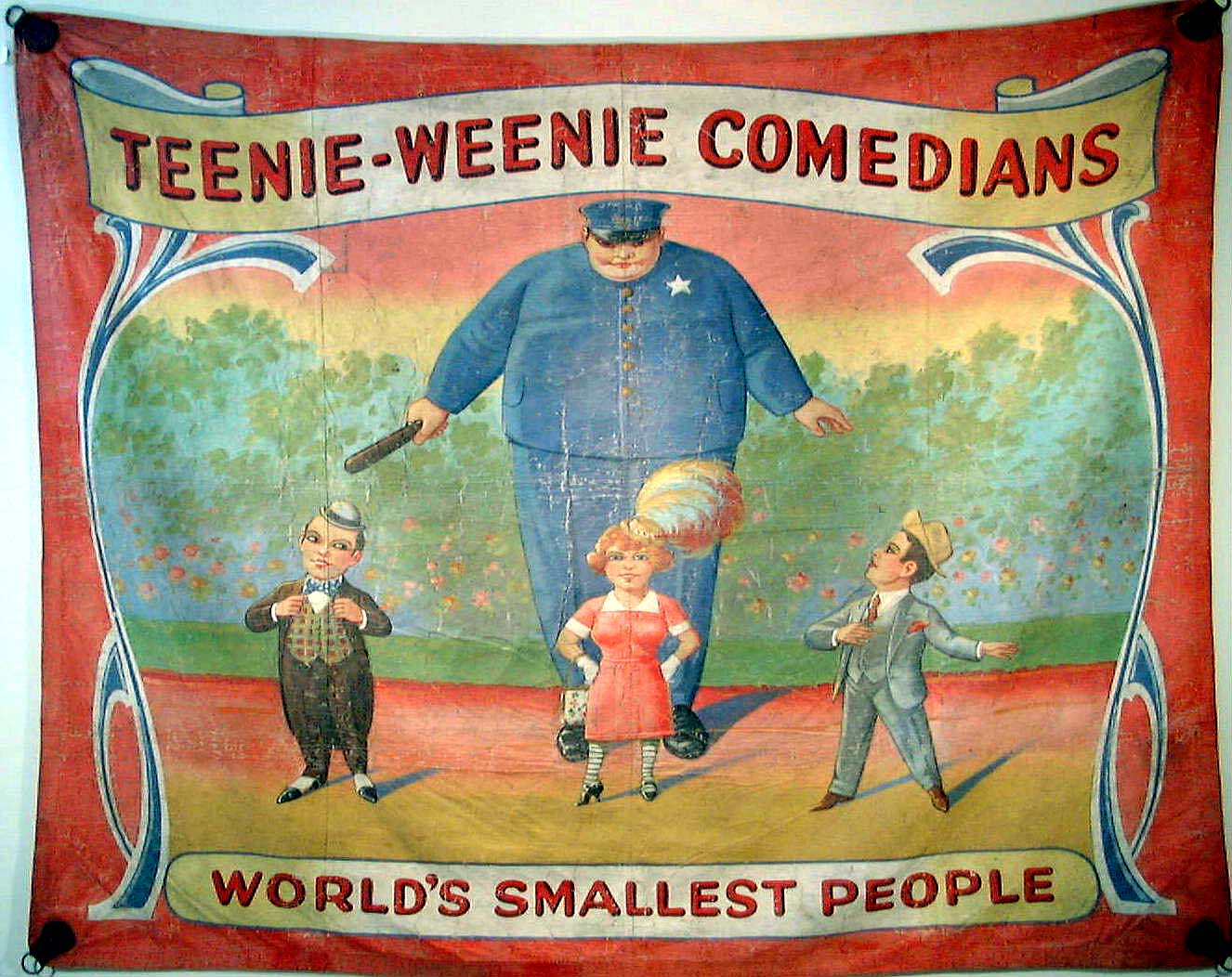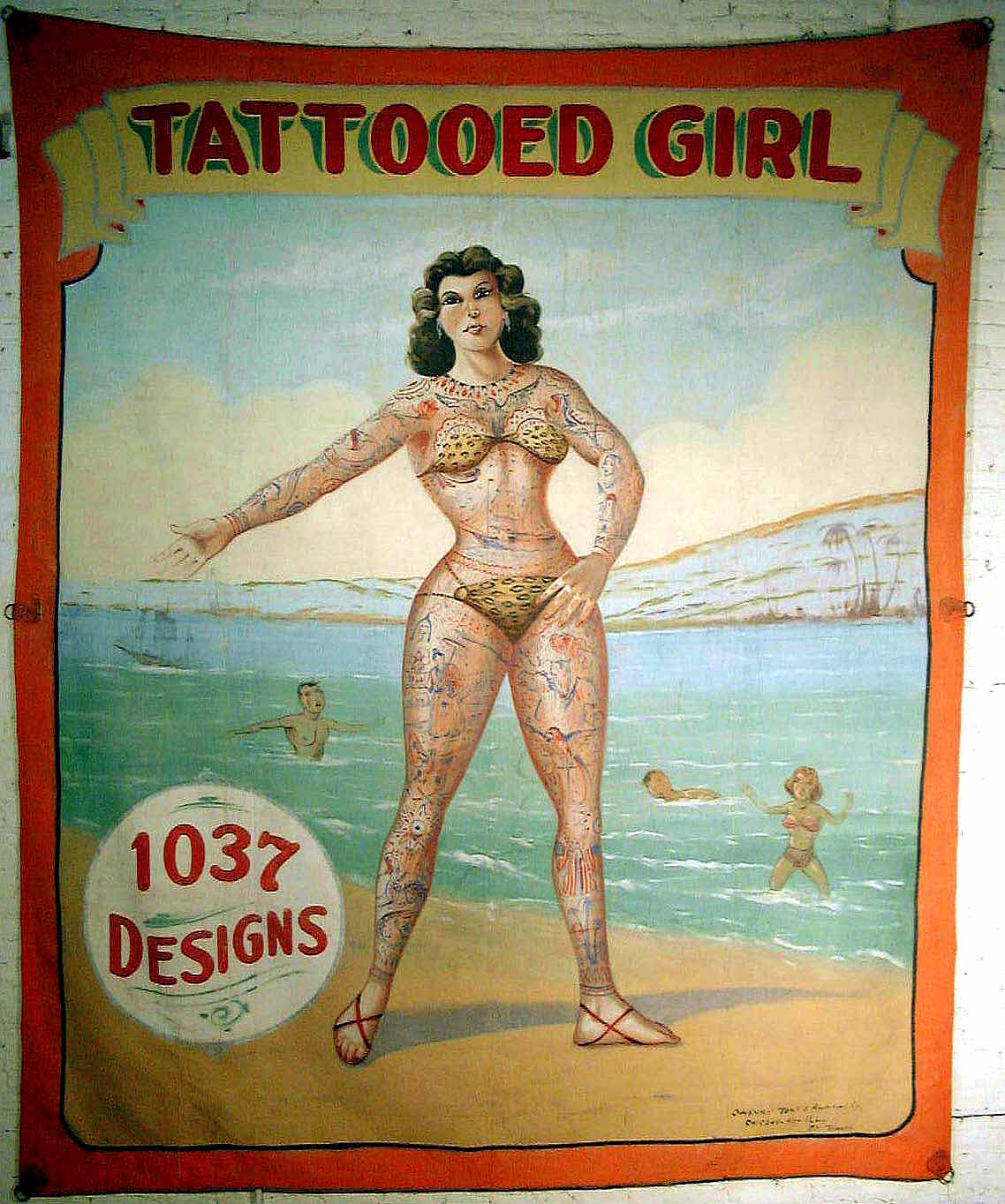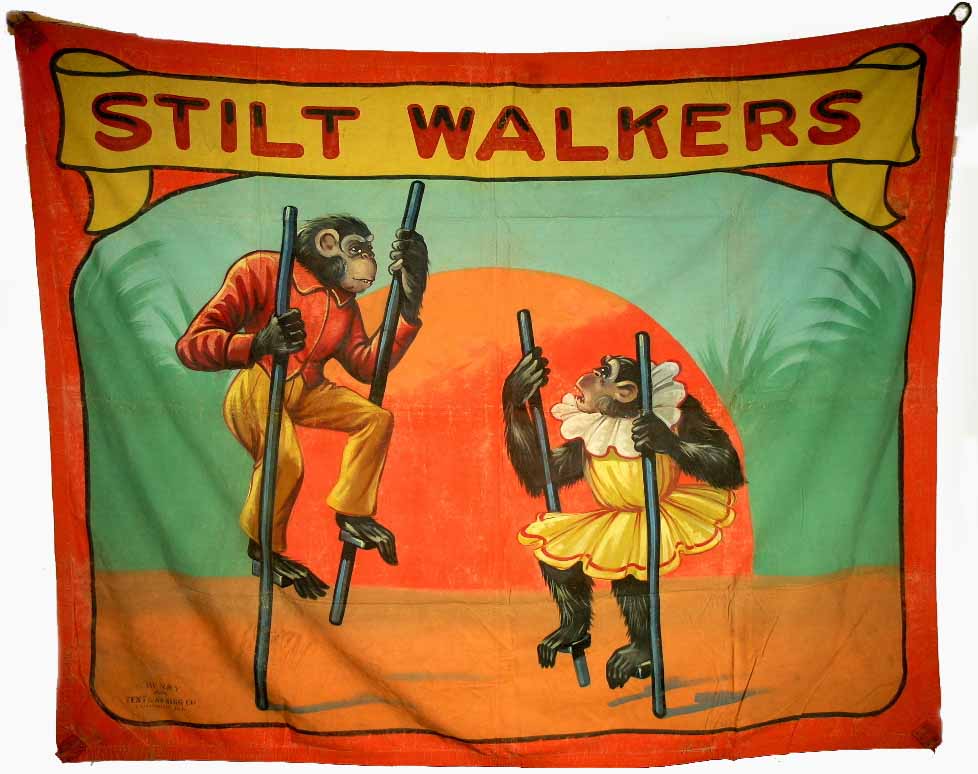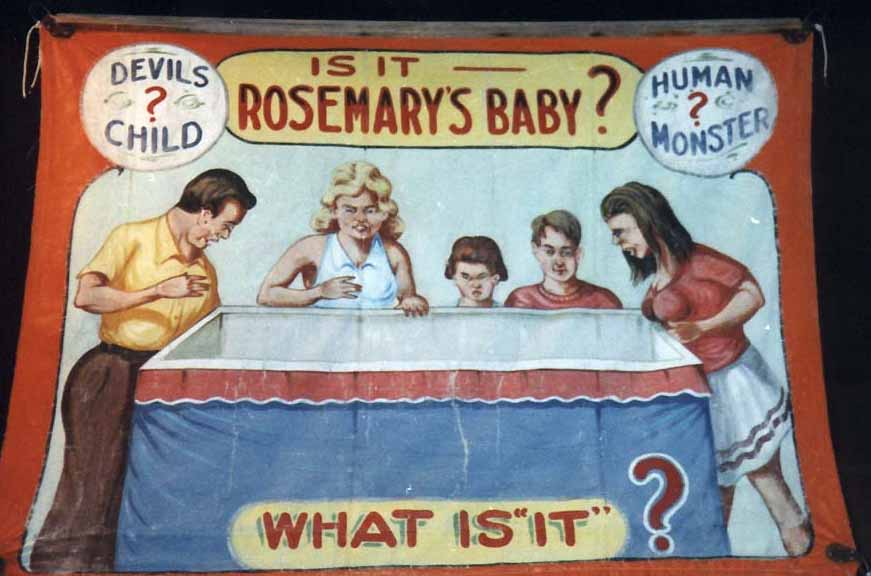 See more wonders of the stage in the Flashbak Shop.