"Why is your marvellous pencil
Sketching my blackamoor profile?
Though saved by you for good and all
It will be hissed off by the devil."

– Alexander Pushkin, To Dawe, Esq.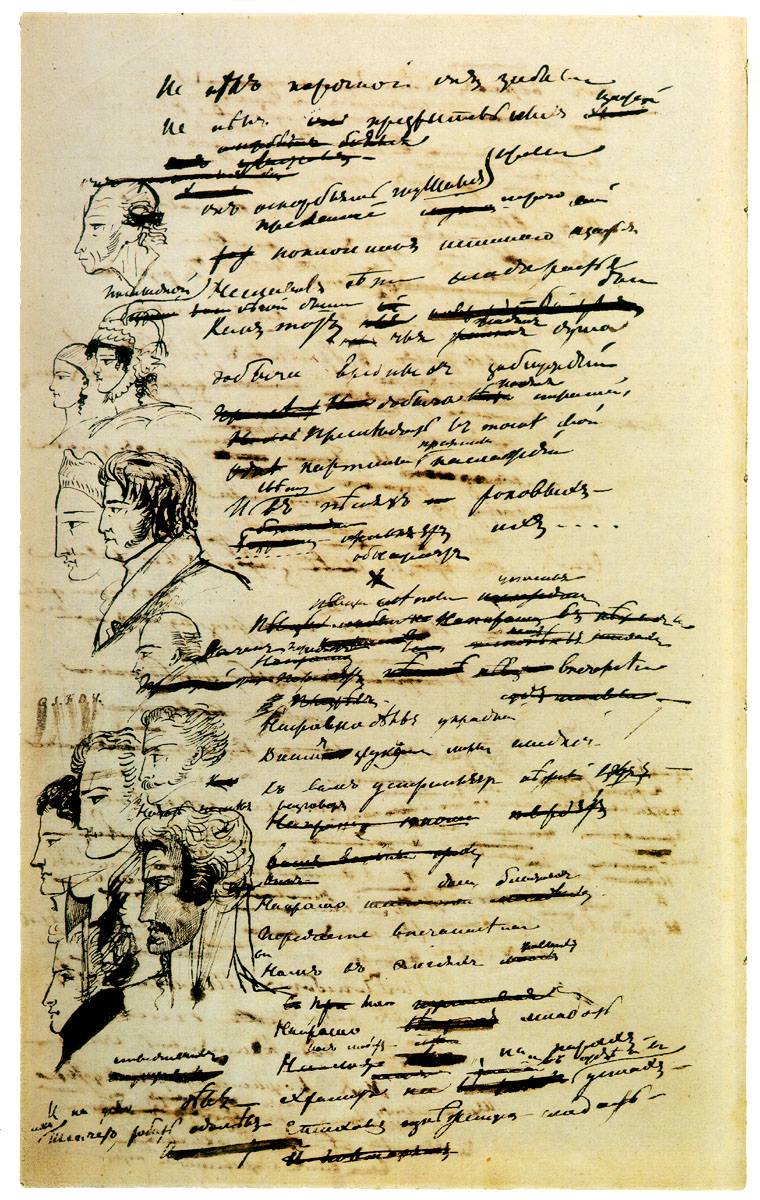 Russian poet, playwright, novelist and writer Alexander Pushkin 6 June (1799 – 1837) often sketched out his characters in his rough drafts, alongside their descriptions. The page above is taken from the second canto of his novel in verse, the refined and exquisite Eugene Onegin, its story and mimetic effects written between 1825 and 1832.
"Precision and brevity," Pushkin said of his writing. "Without these, brilliant expression serves no purpose." It might go for his drawings, too. The difference is that unlike his words that remain unknown to anyone who can't read Russia despite the best efforts of a myriad translators, Pushkin's drawings are universal.