Aleksandra Ekster (6 January 1882 – 17 March 1949), also known as Alexandra Exter, was a Russian-French designer and painter. A forerunner of Art Deco, these are Ekster's Cubo-Futurist, Suprematist, Constructivist costume and set designs for Russian theatre productions.
After graduating in 1906 from art school in Kiev, Ukraine, Ekster married in 1908 and left to study in Paris at the Académie de la Grande Chaumière. In the City of Lights, she hung out with artists Pablo Picasso, Georges Braque, Juan Gris, Guillaume Apollinaire and the Italian Futurists Filippo Marinetti and Giovanni Papini at the Bateau-Lavoir ("Washhouse Boat") in Montmartre – so named by the poet and painter Max Jacob for its resemblance to the laundry boats that worked the River Seine. She shared a studio with Italian intellectual and writer Ardengo Soffici.
In pre-war years 1909–14 Ekster travelled between Paris, Moscow and Kiev, taking ideas with her as she went. She experimented with new art forms at the first and second of Volodymyr Izdebsky's eponymous celebrations of the avant-garde, the Izdebsky Salons (Odessa, 1909–10; Kiev and St Petersburg, 1910–11), and the first and last shows of the Union of Youth in St Petersburg (1910 and 1913–14). She exhibited in Paris at the Section d'Or (1912) and at the Salon des Indépendants (1912 and 1914), and in Rome at the International Futurist Exhibition (1914).
In 1916 Ekster took a job with director Aleksandr Tairov's experimental Kamerny (Chamber) Theatre in Moscow. Her sculptural, three-dimensional designs played with light and space, such as her bright sets for Oscar Wilde's Salome (1917) and dividing the stage into different levels for Shakespeare's Romeo and Juliet (1920–21).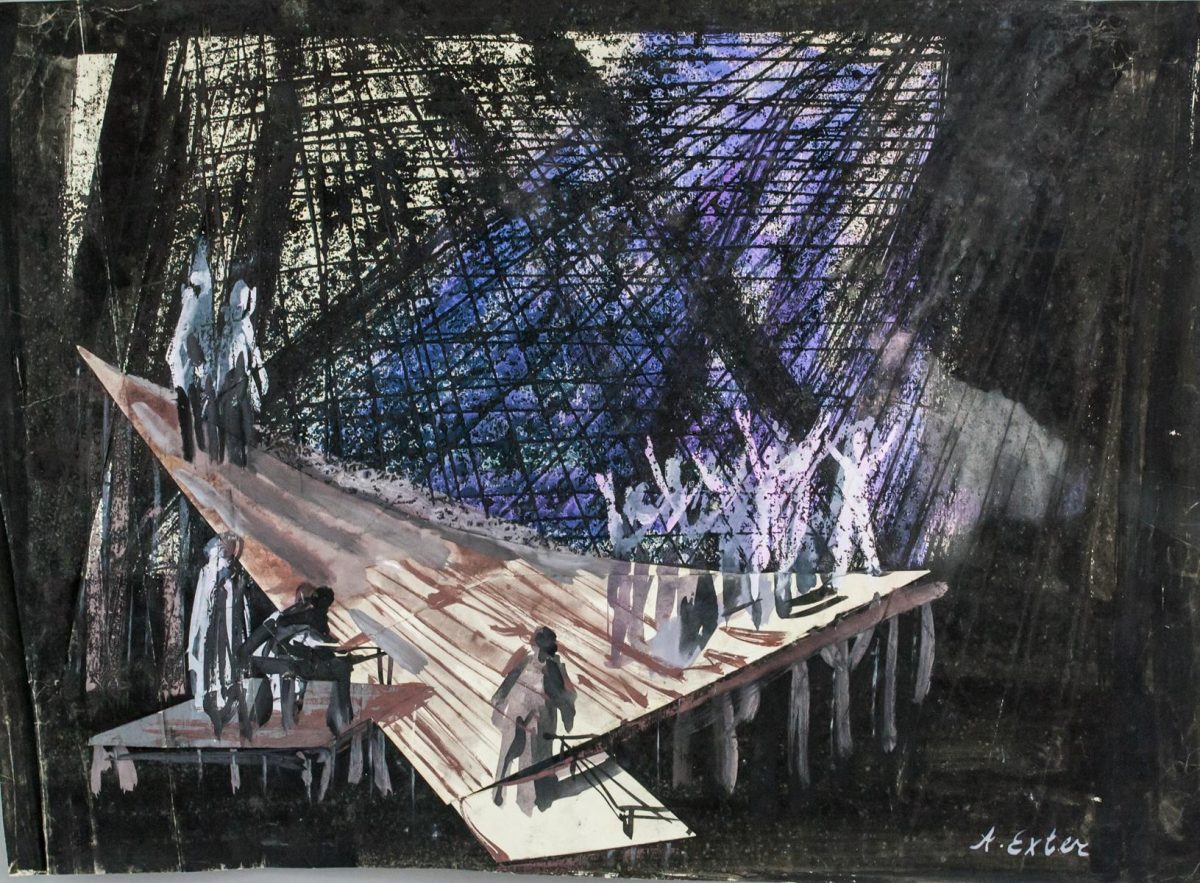 Alongside theatre work, she taught art to children in Odessa and to older students taught in Kiev (1918–21), counting Pavel Tchelitchew among her students.
In 1921 Ekster taught at Moscow's Higher Artistic and Technical Workshops (Rus. Vkhutemas), and began working in fashion design. In 1923 she began designing sets and costumes for scenes in Aelita (aka Queen of Mars), a science-fiction film based on the novel by Aleksey Tolstoy.
A year later Ekster returned to Paris, teaching with French filmmaker and artist Fernand Léger and working in her own studio, creating theatrical puppets. In 1929 she created sets for the ballet Don Juan produced by Elsa Kruger in Cologne, Germany.
In 1933, she began producing beautiful and original illuminated manuscripts (gouache on paper), including The "Callimaque" manuscript (c. 1939, the text being a French translation of a hymn by Hellenistic poet Callimachus).
In 1936, she participated in the exhibition Cubism and Abstract Art in New York and had solo exhibitions in Prague and Paris. She was a book illustrator for Paris-base publishing company Flammarion from 1936 until her death in the Paris suburb of Fontenay-aux-Roses.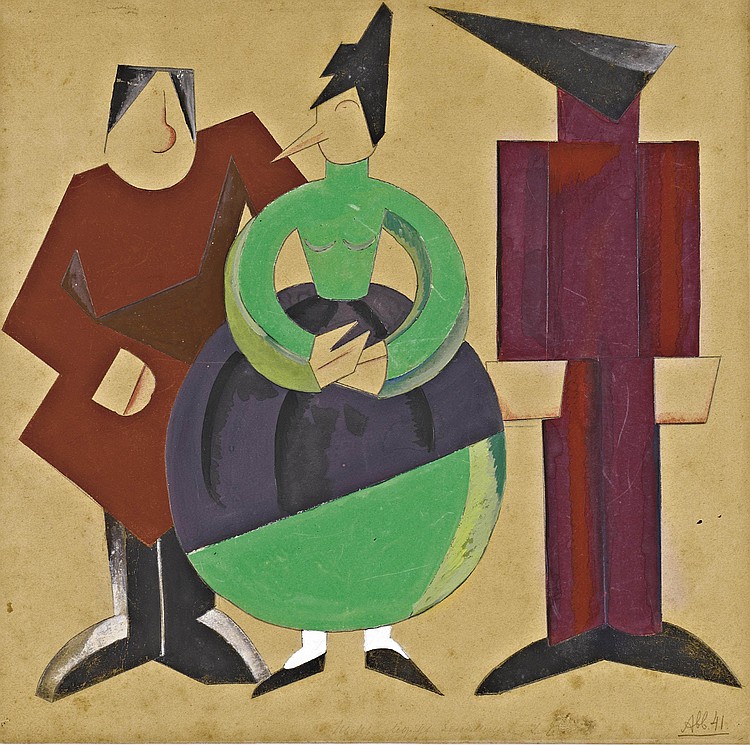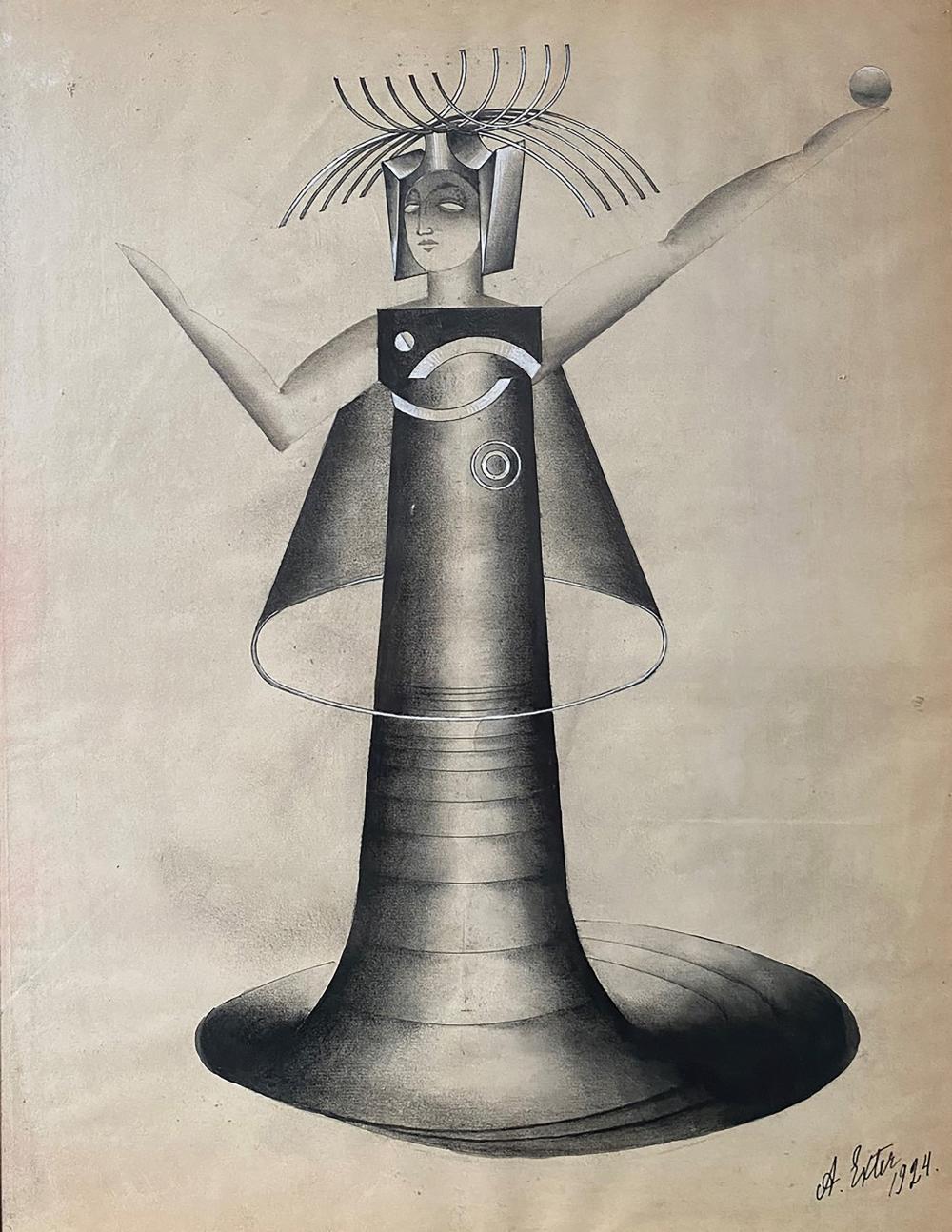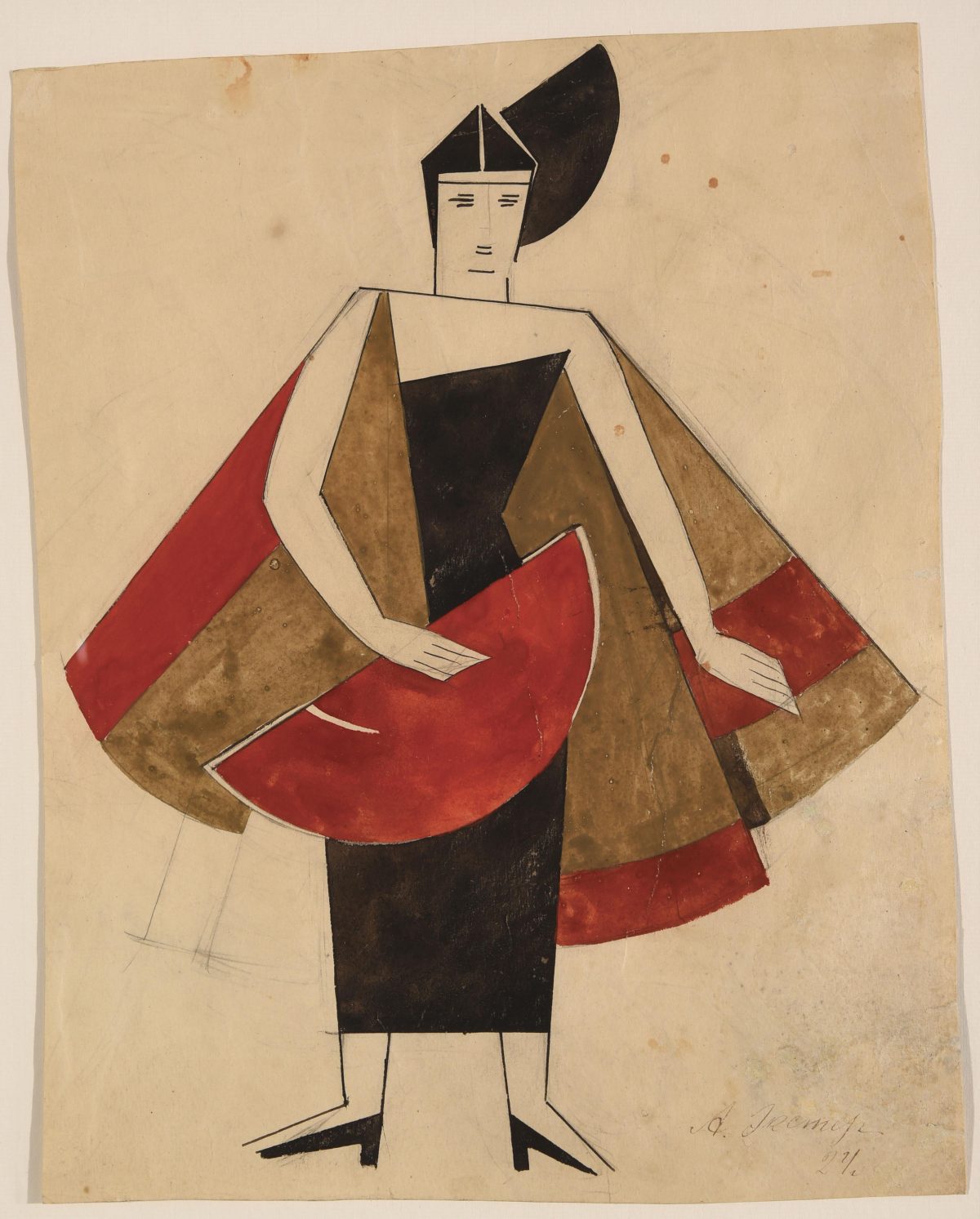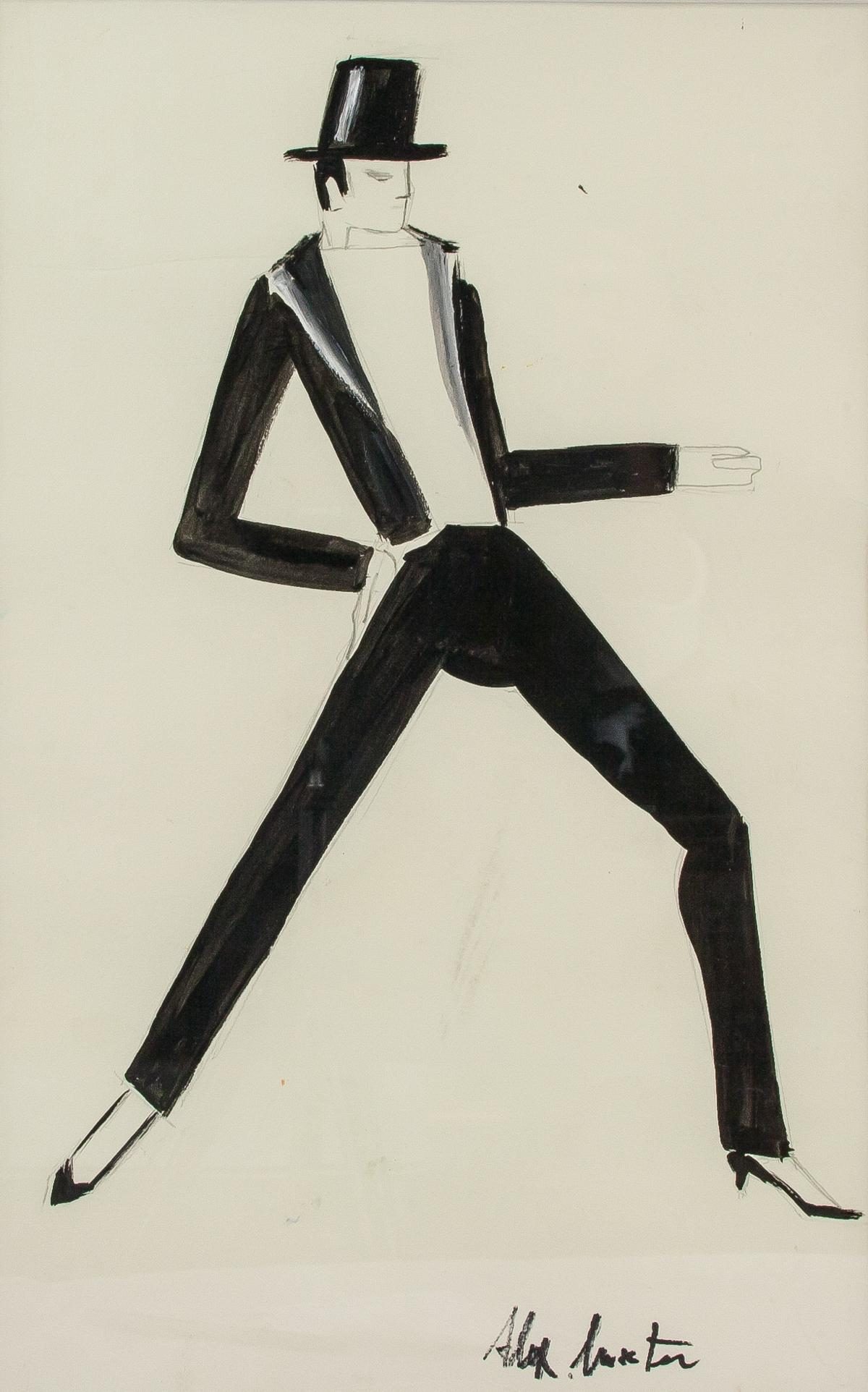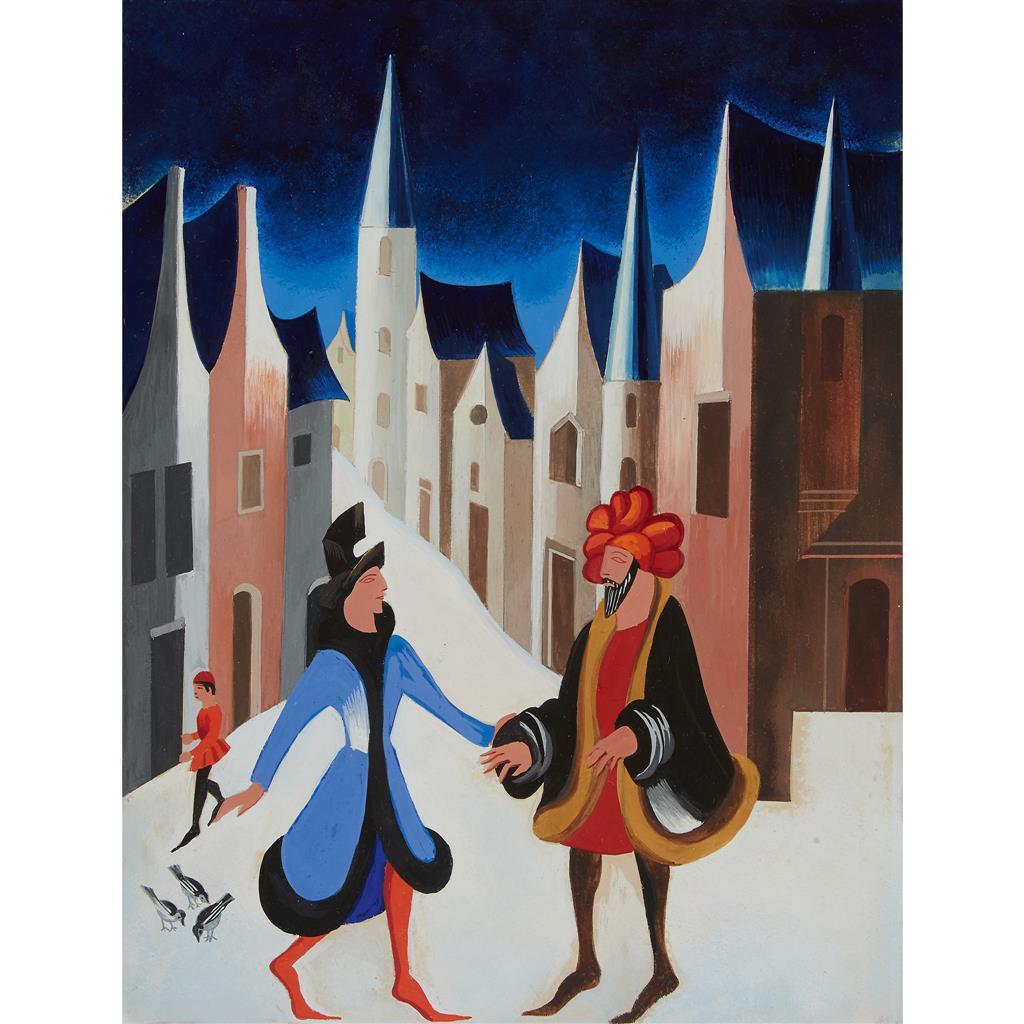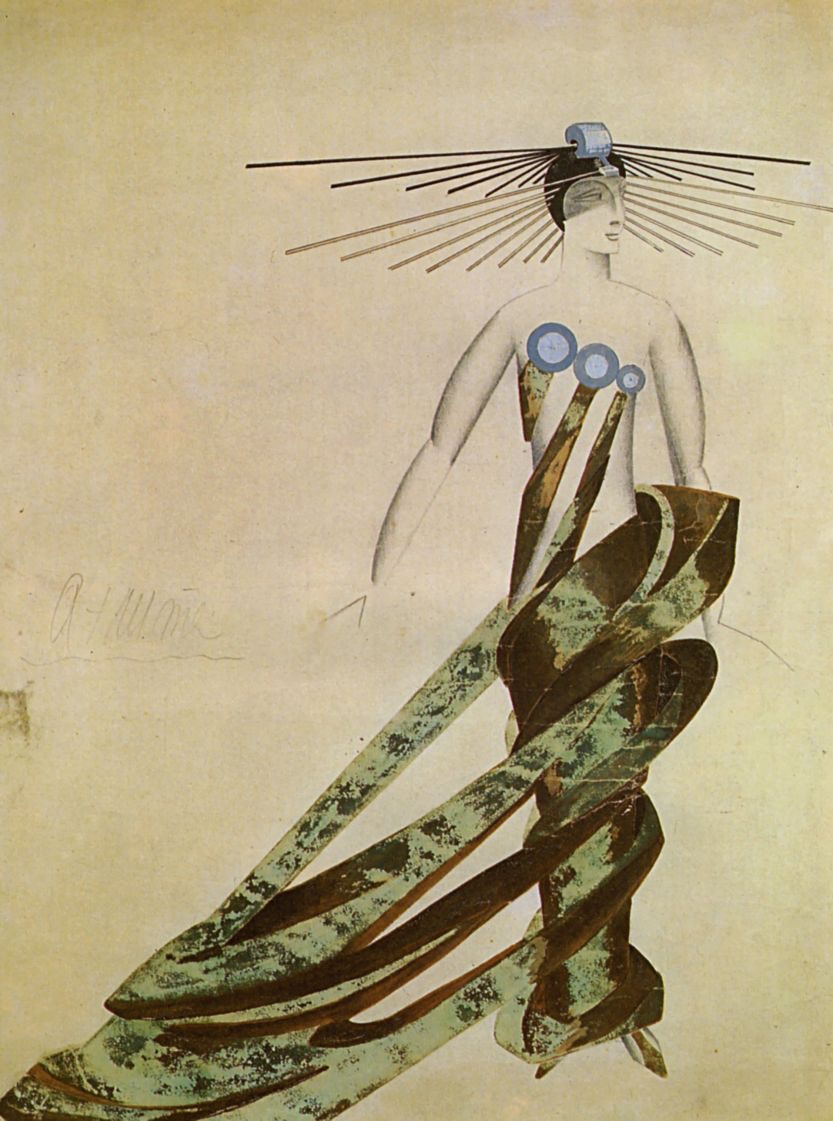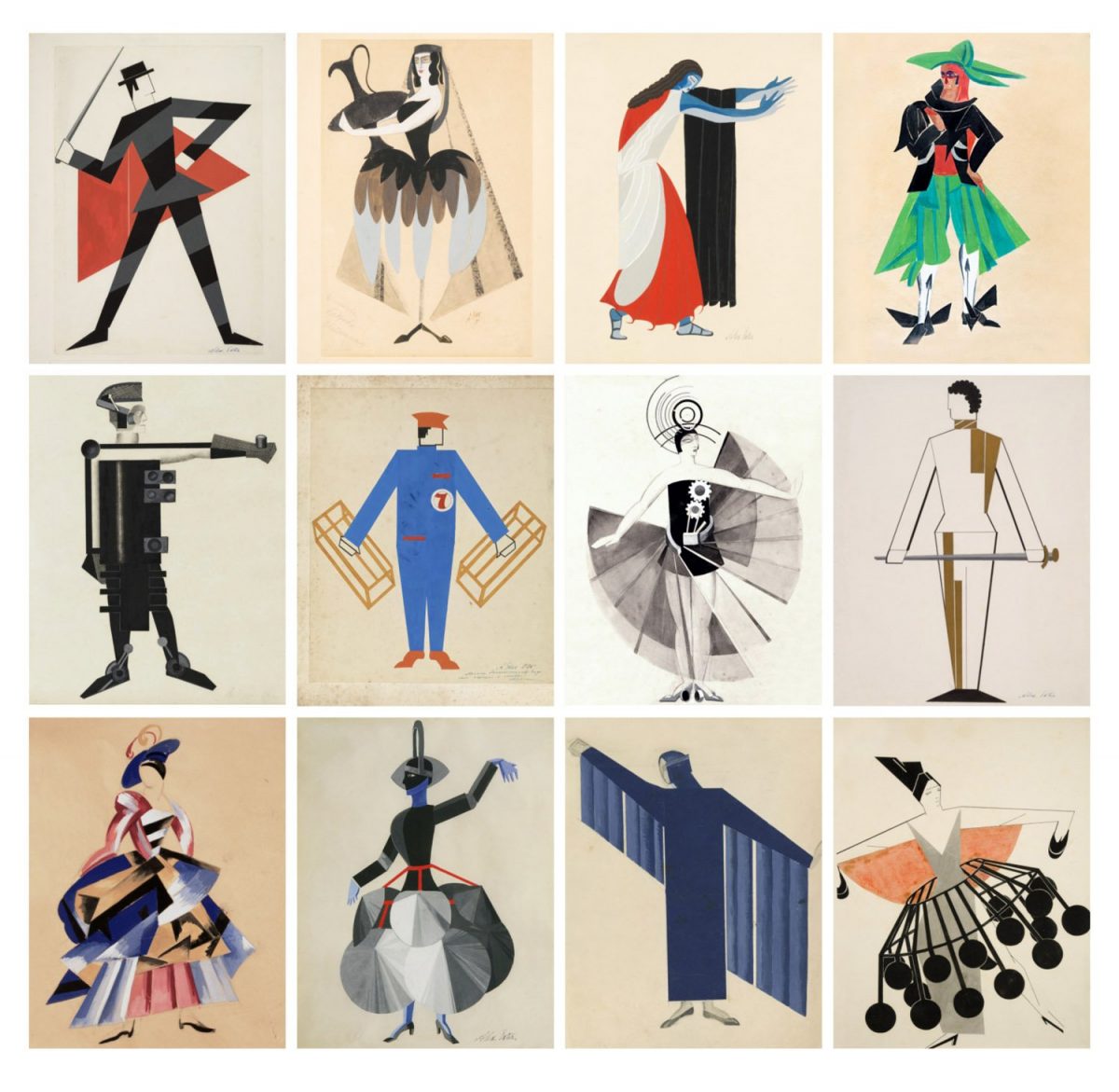 Buy Alexandra Ekster Prints and cards.