"Just living is not enough," said the butterfly, "one must have sunshine, freedom, and a little flower."
— Hans Christian Andersen, The Complete Fairy Tales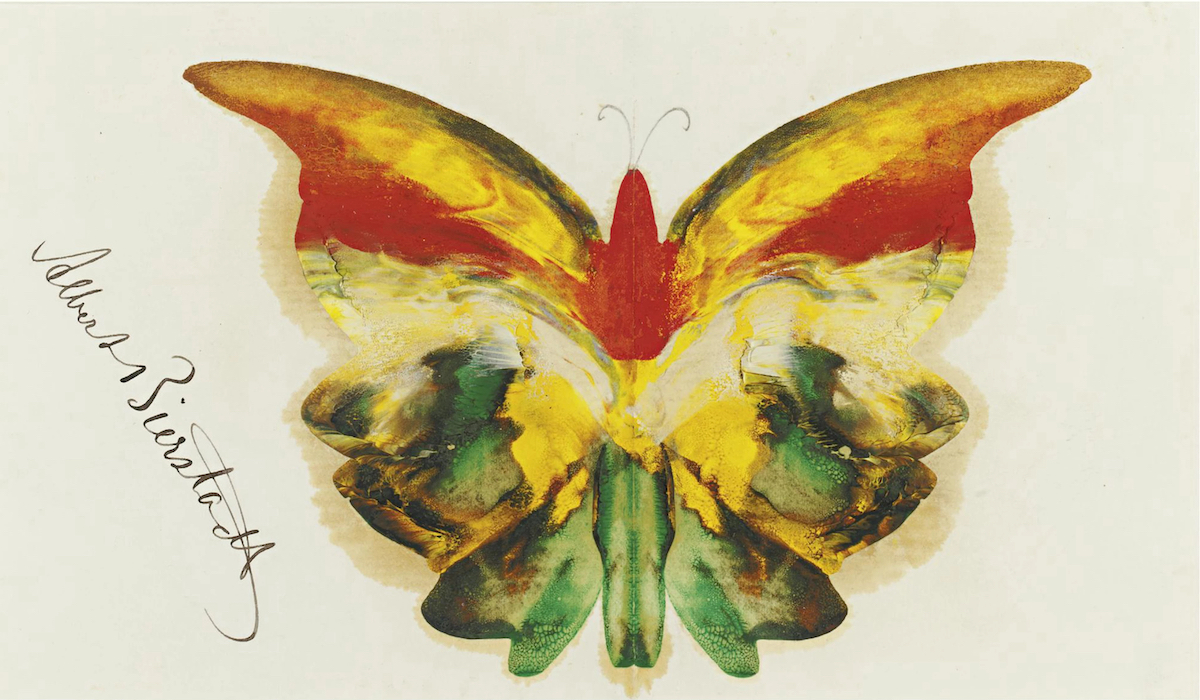 Albert Bierstadt (January 7, 1830 – February 18, 1902) was a German-American painter best known for his lavish, sweeping landscapes of the American West. He became part of the second generation of the Hudson River School in New York, an informal group of like-minded painters who started painting along the Hudson River.
When not painting sweeping vistas, Bierstadt would often give souvenirs to the many guests he welcomed to his home. Some would receive handmade keepsakes, like painted seashells and the beloved butterflies,  which are depicted here. About two dozen of Bierstadt's butterflies survive, each one signed and dated by the artist. In some instances, his work is inscribed with the recipient's name and the date of their meeting.
In 1892, a reporter attending an event hosted by Bierstadt recounted the artist's process for creating such works – of which she was a happy recipient:
"We women were so glad we were women that afternoon, for Mr. Bierstadt presented each lady with a souvenir. This is how he made them. We all clustered about the table and he took out a palette, a knife and some large slips of cartridge paper. Two or three daubs of pigment on the paper, a quick fold, and holding it still folded against a pane of glass, he made two or three strokes of that wizard-like palette knife on the outside, and hey, presto! a wonderful Brazilian butterfly or moth, even the veining on the wings complete! A pencil touch added the antennae, the artist's autograph was added to the corner, and now we each of us own a painting by Bierstadt."
Via: Gordon Hendricks, Albert Bierstadt: Painter of the American West; Sotheby's.
Prints of these beautiful paintings are available in the Flashbak Shop.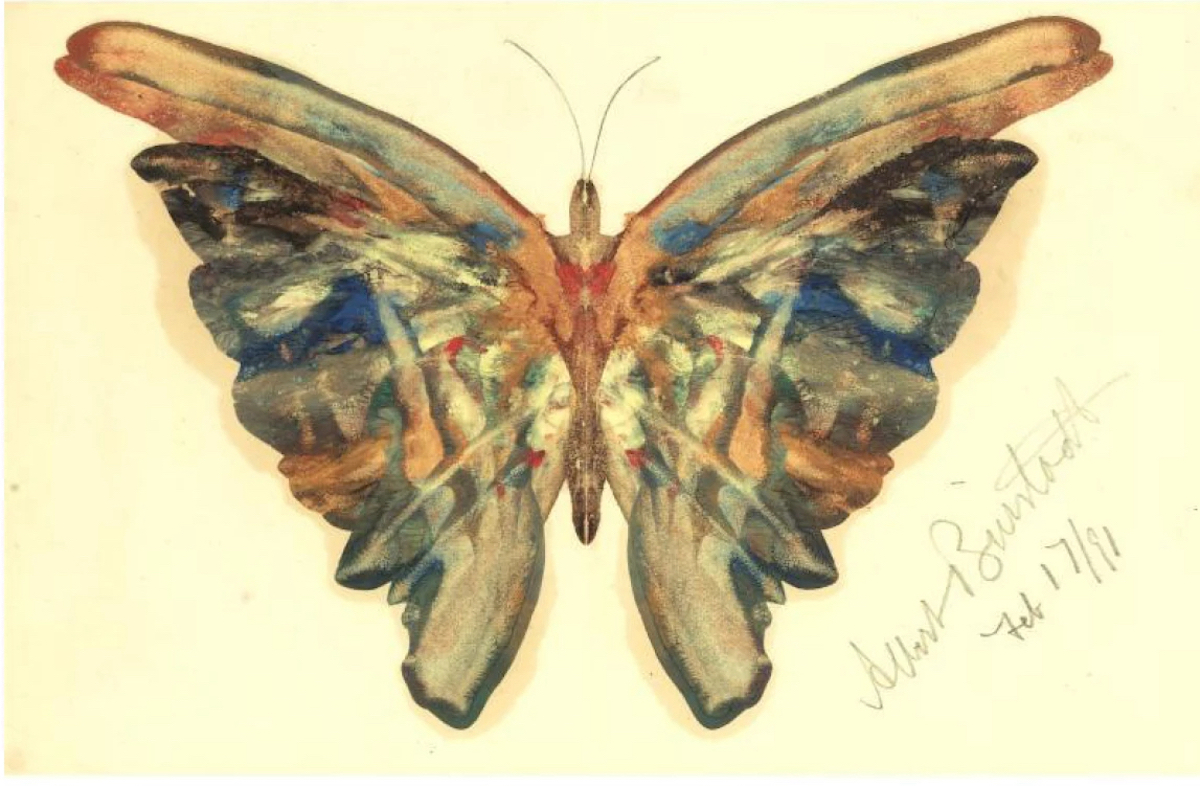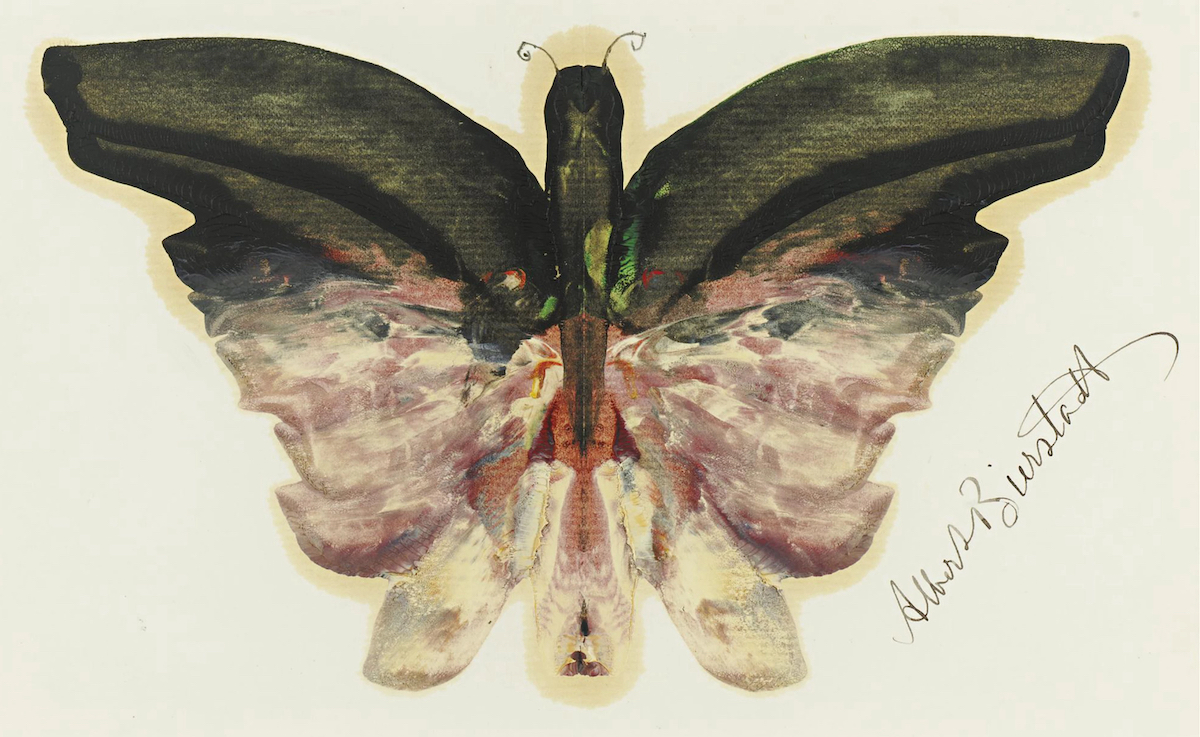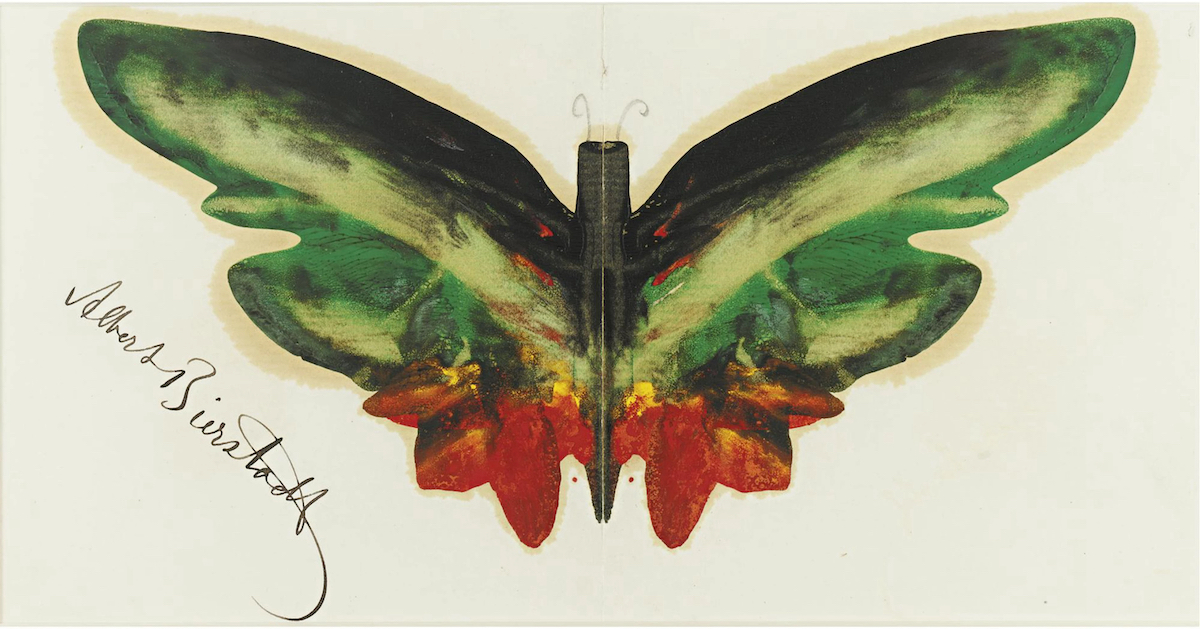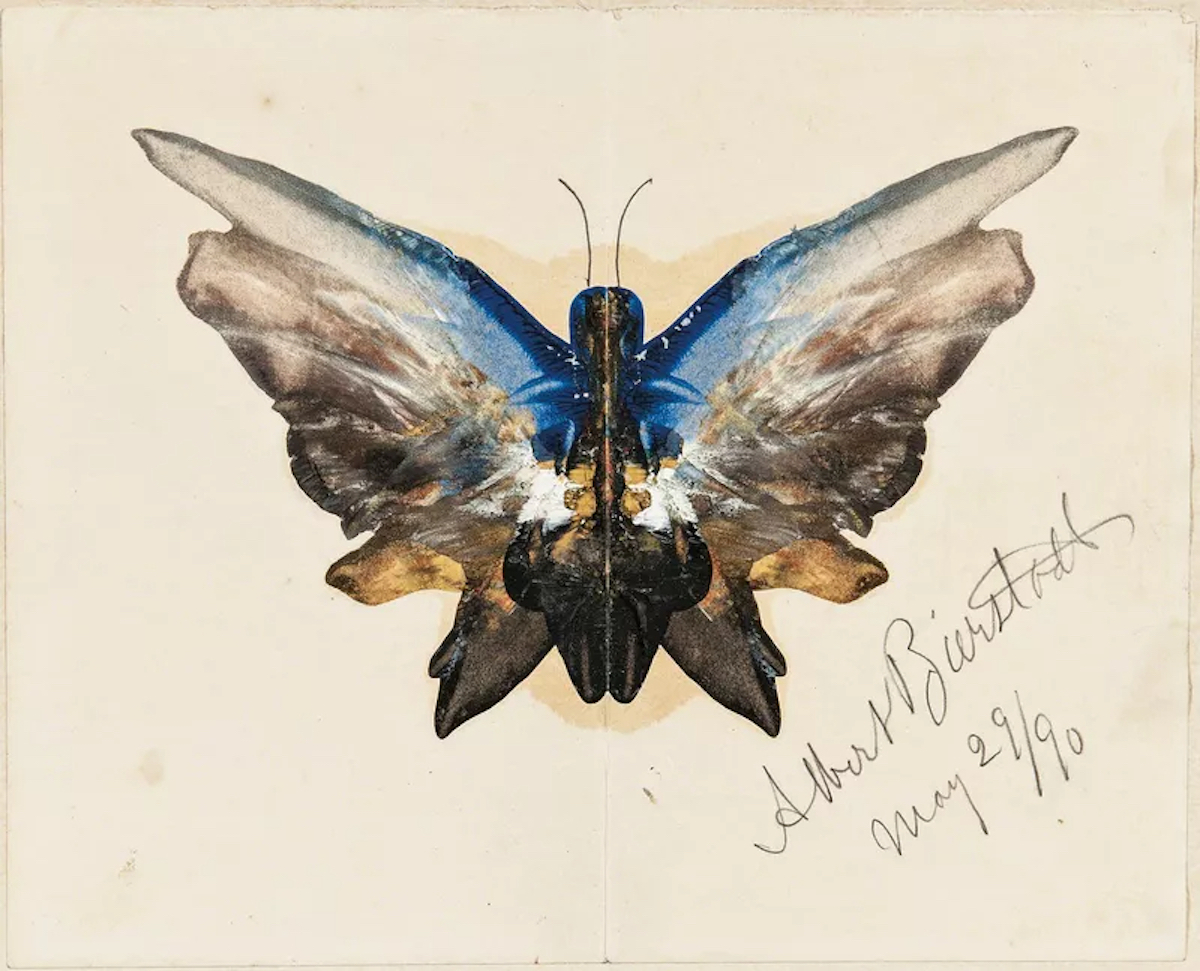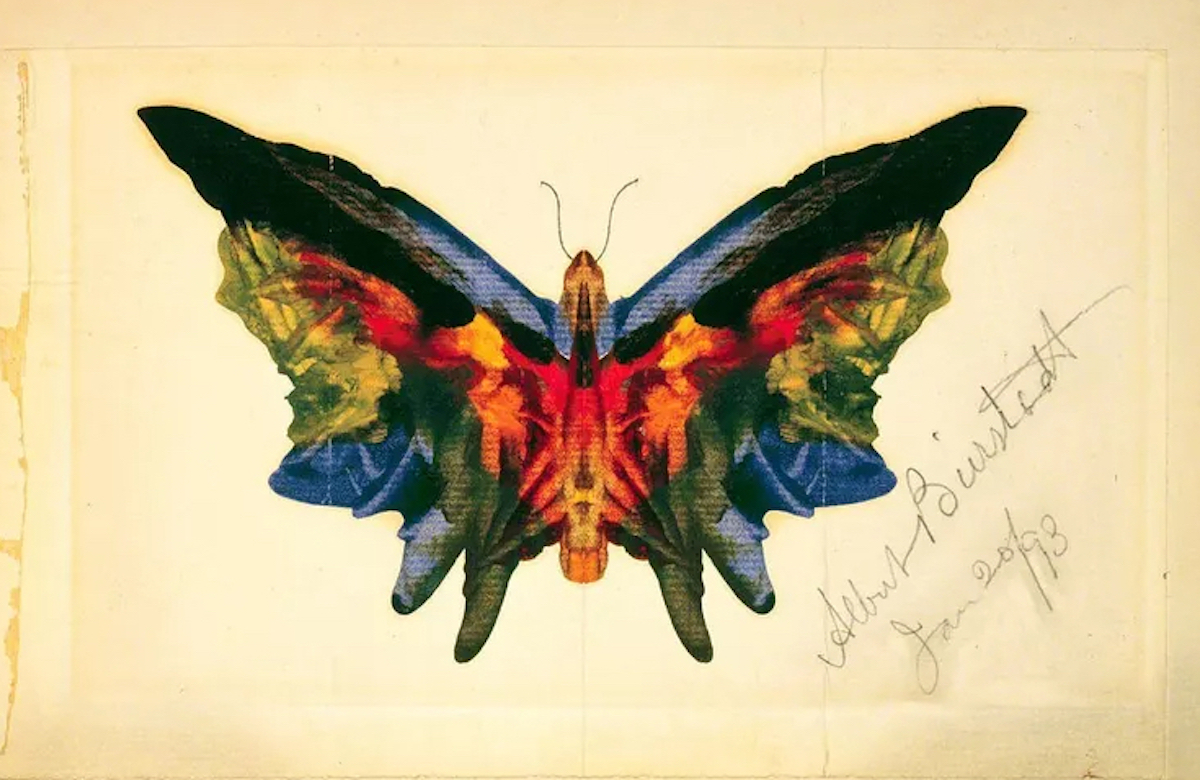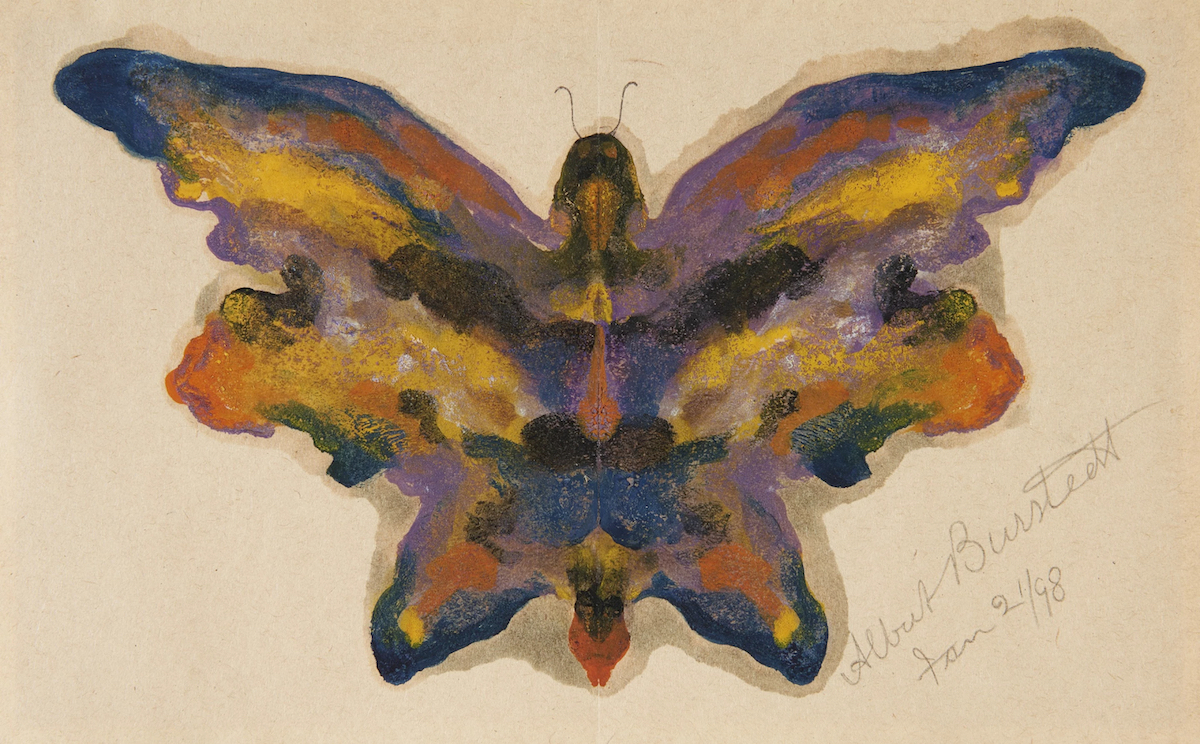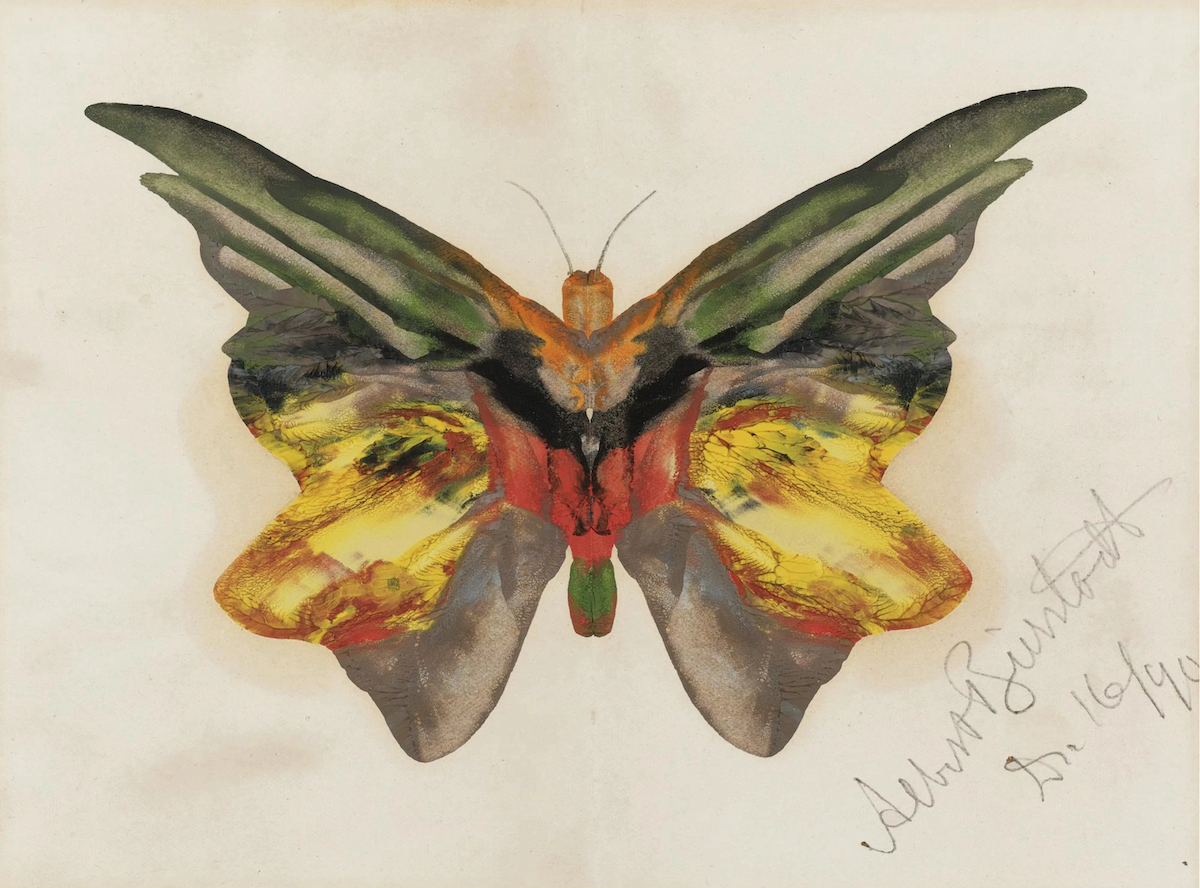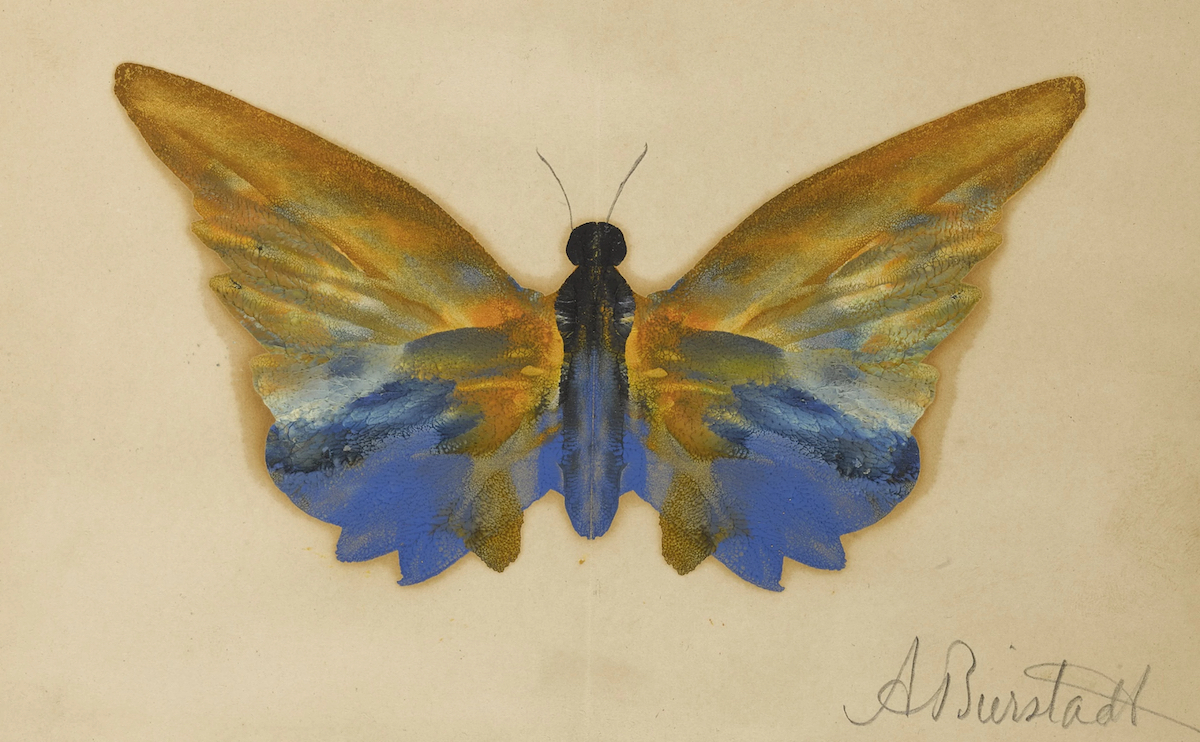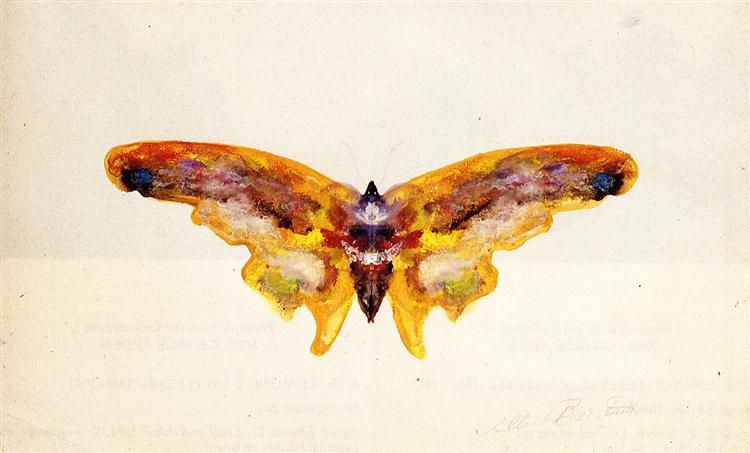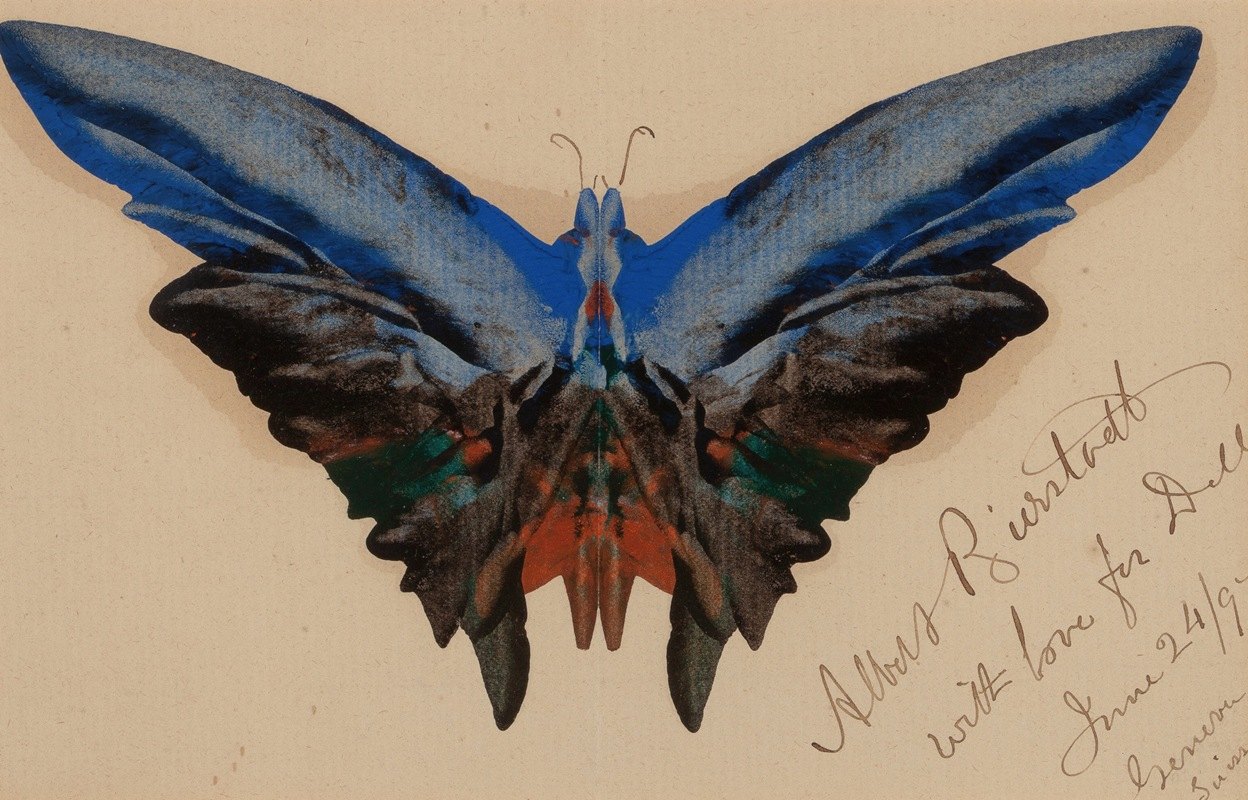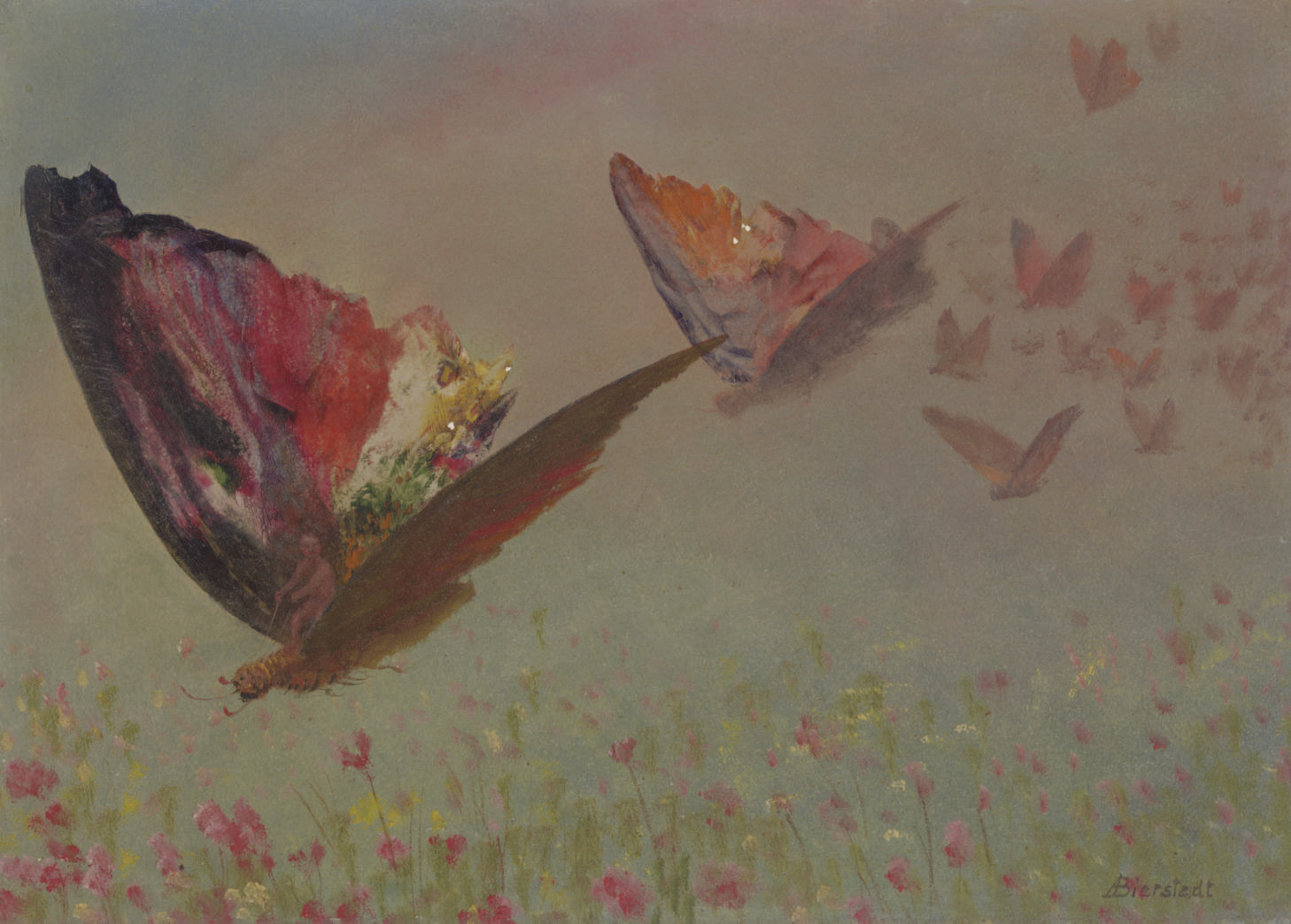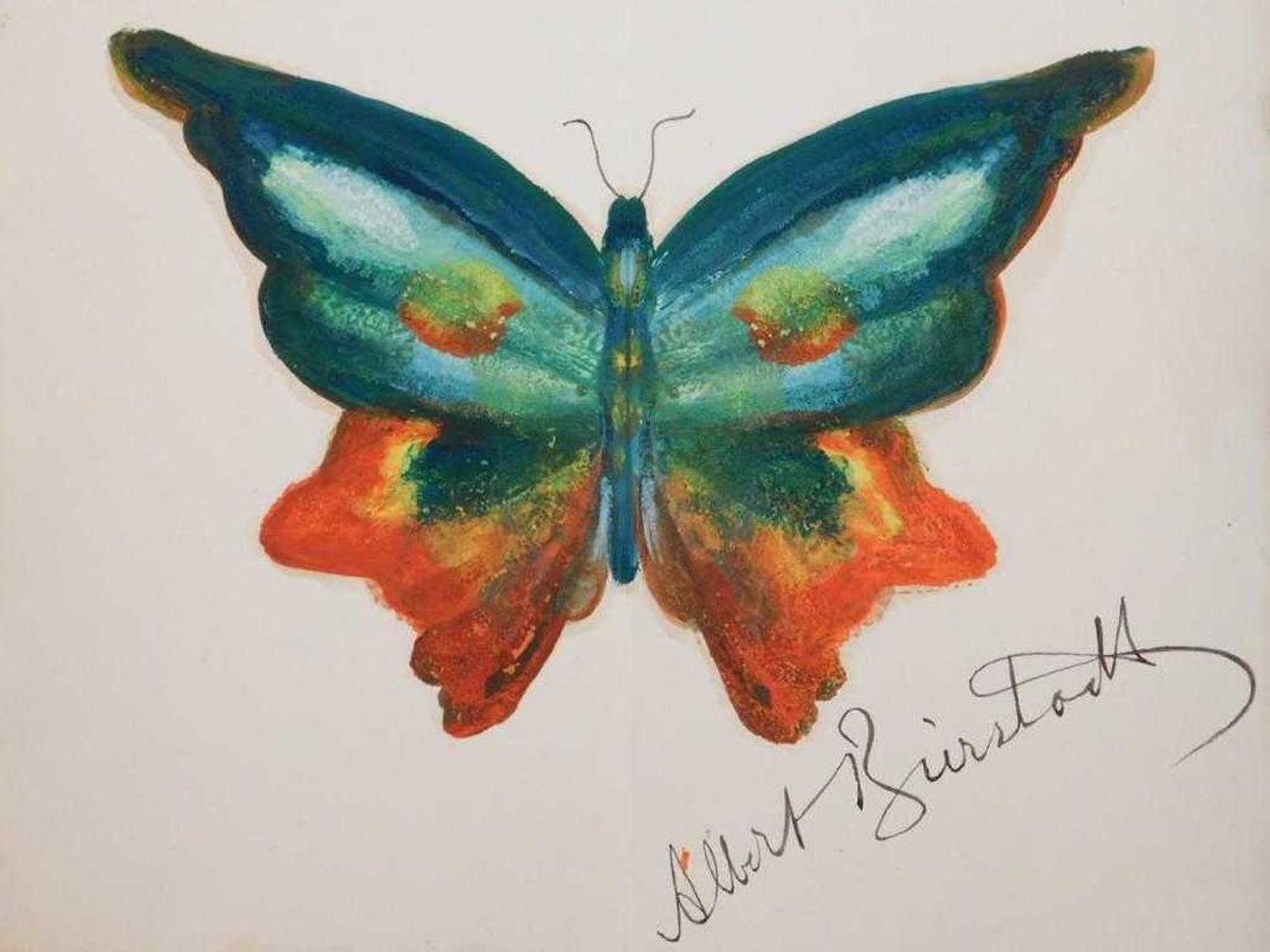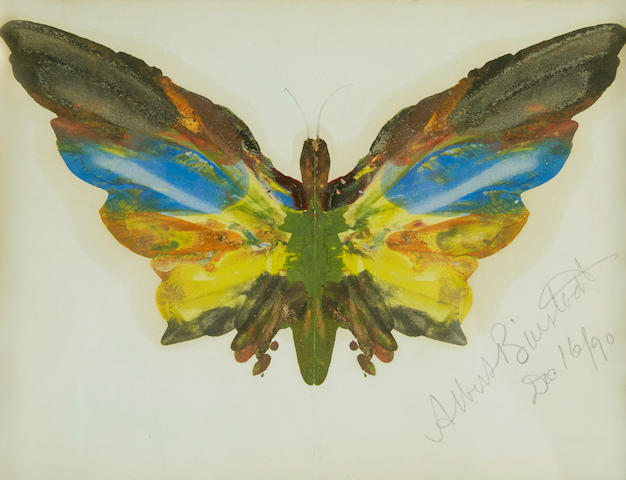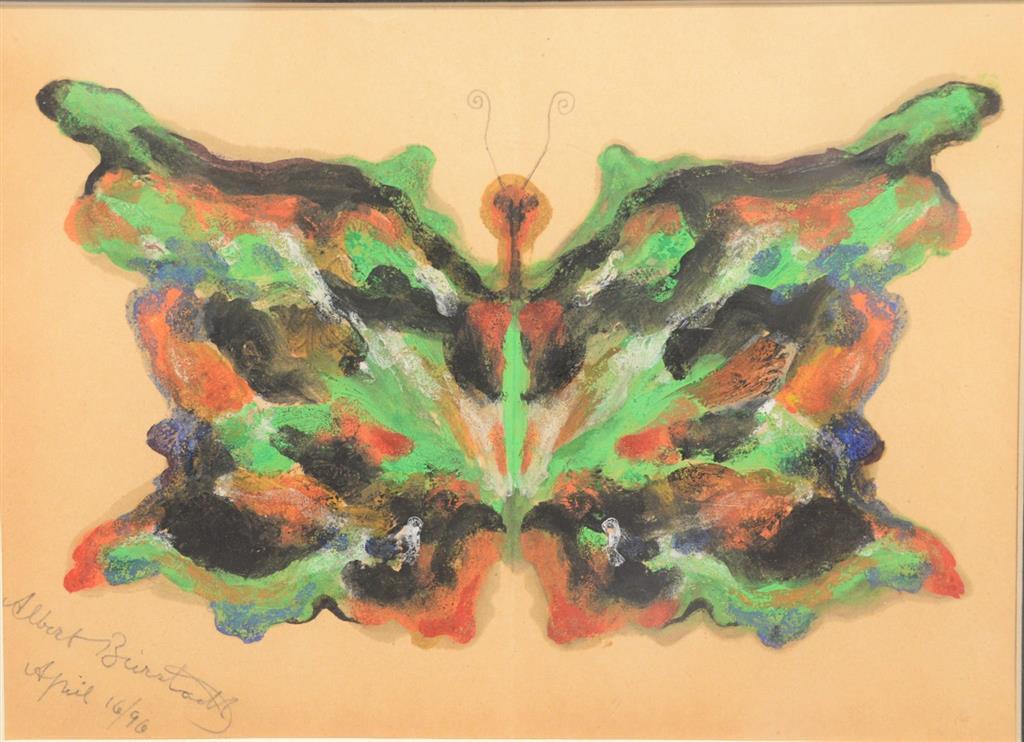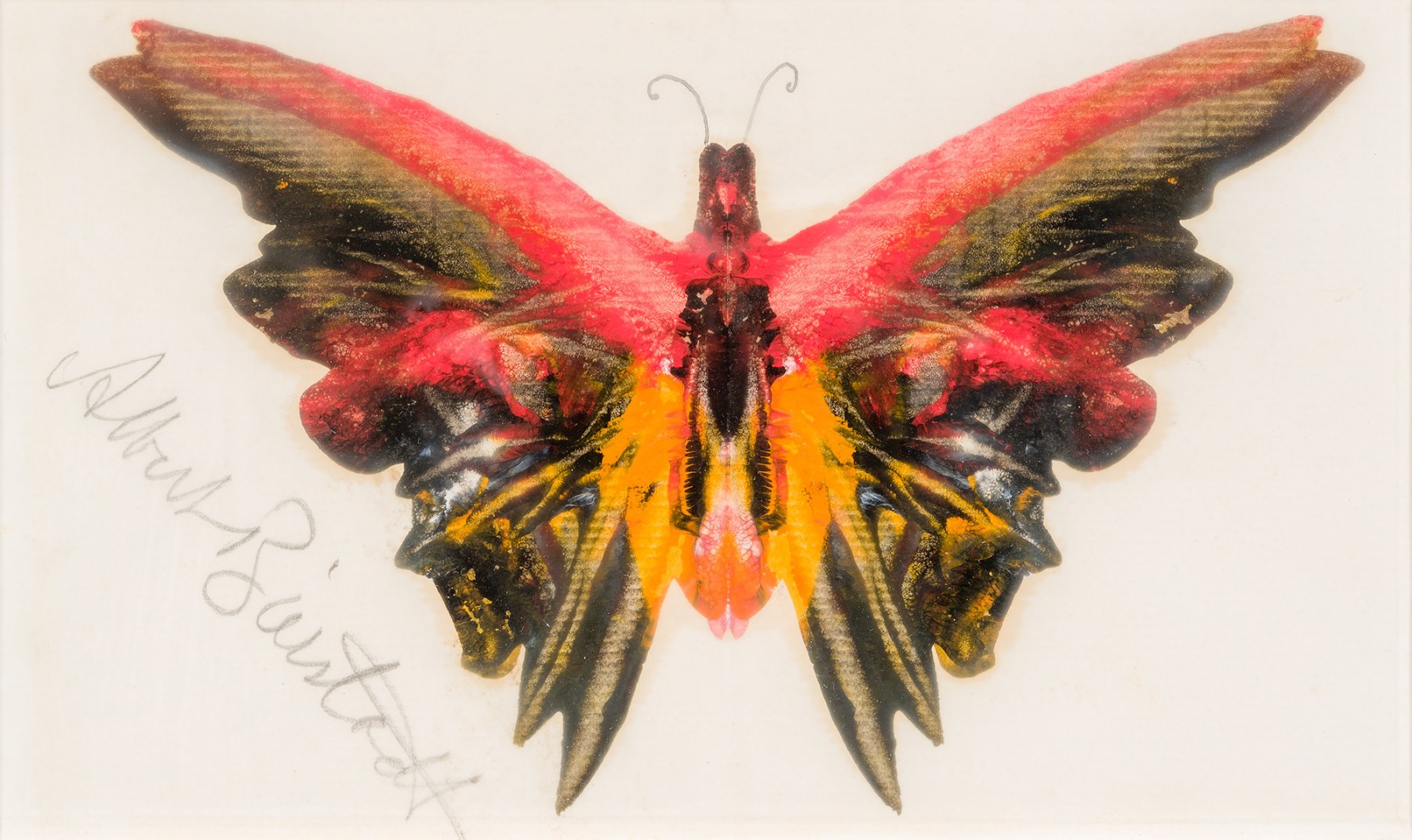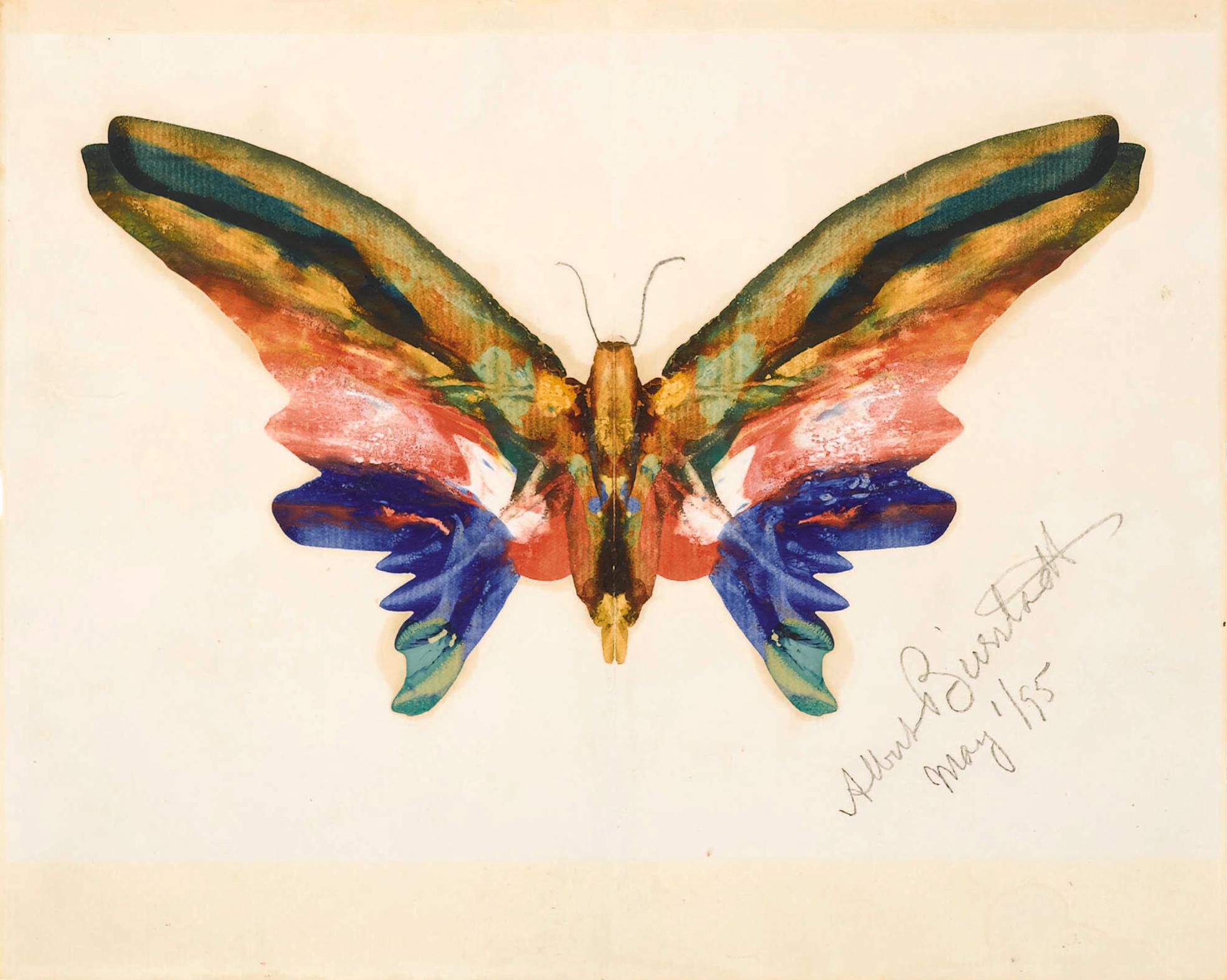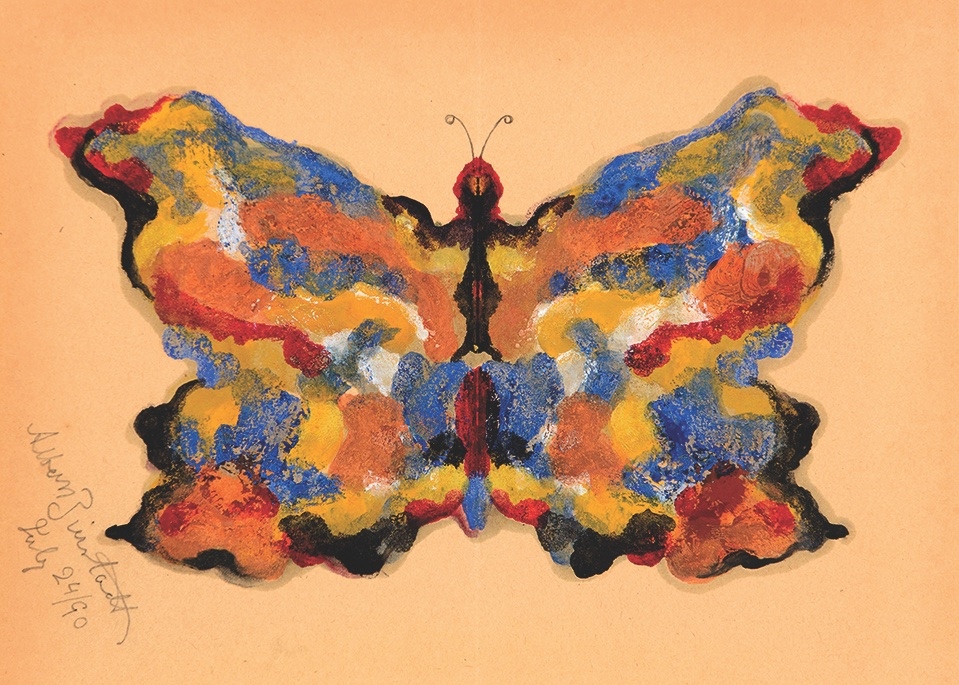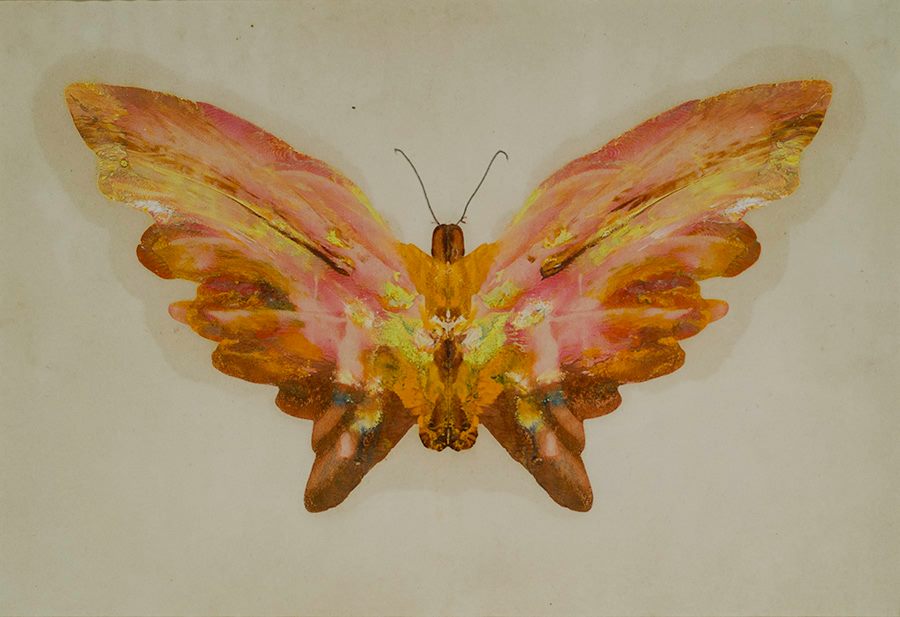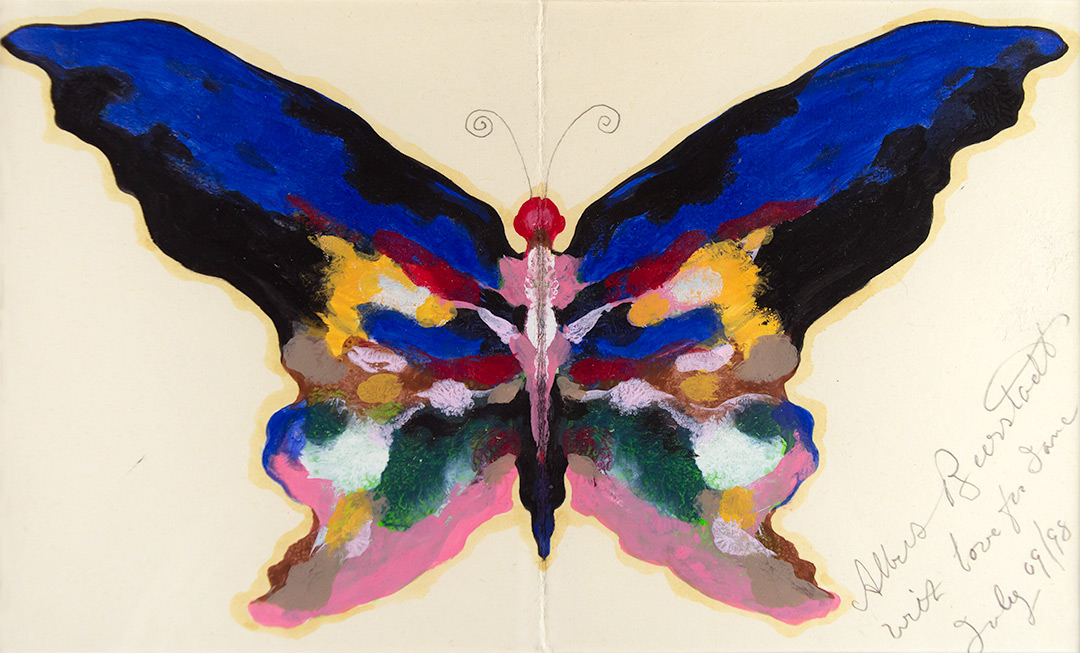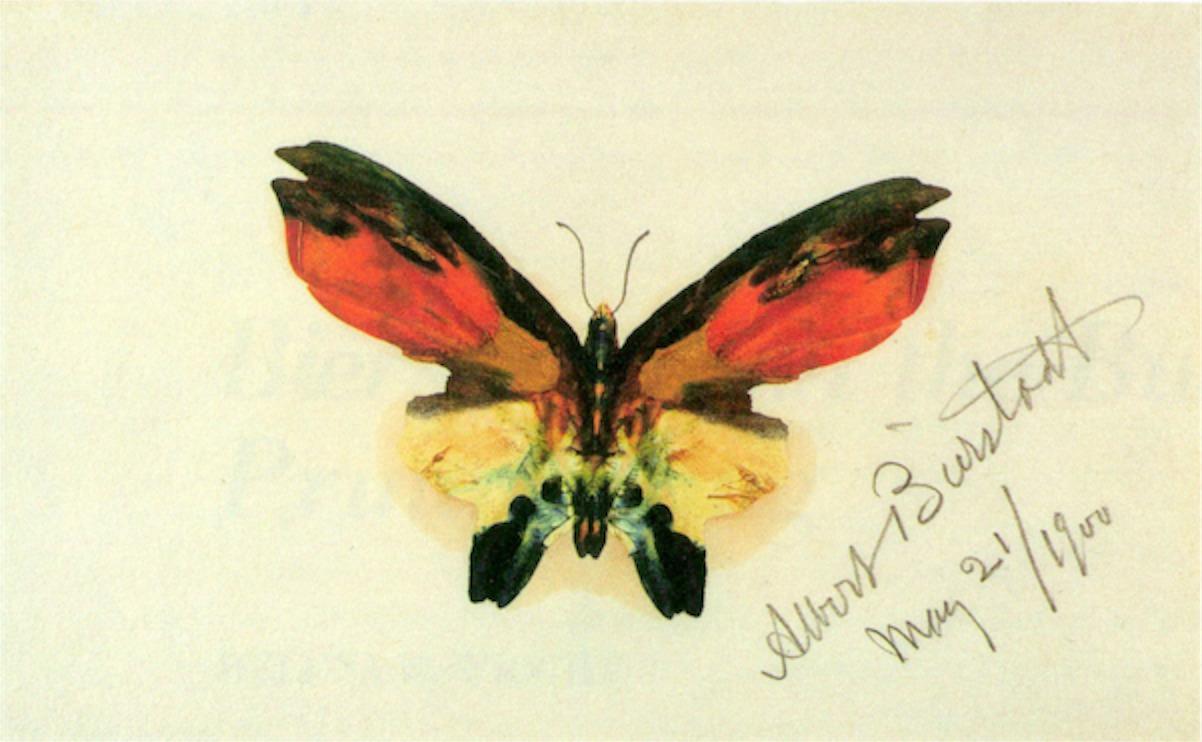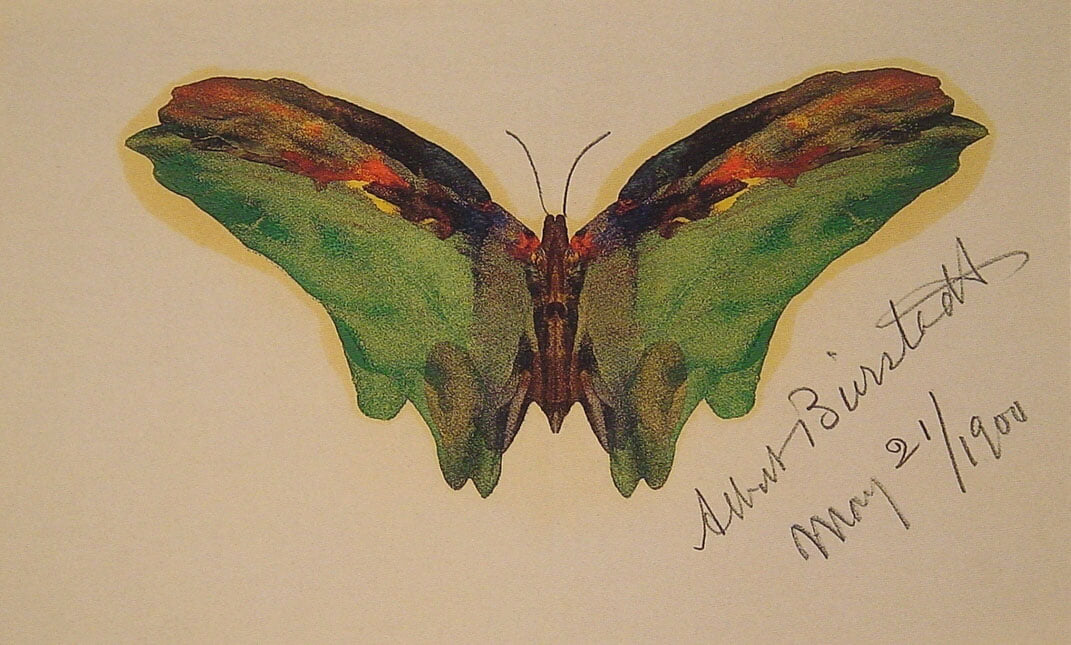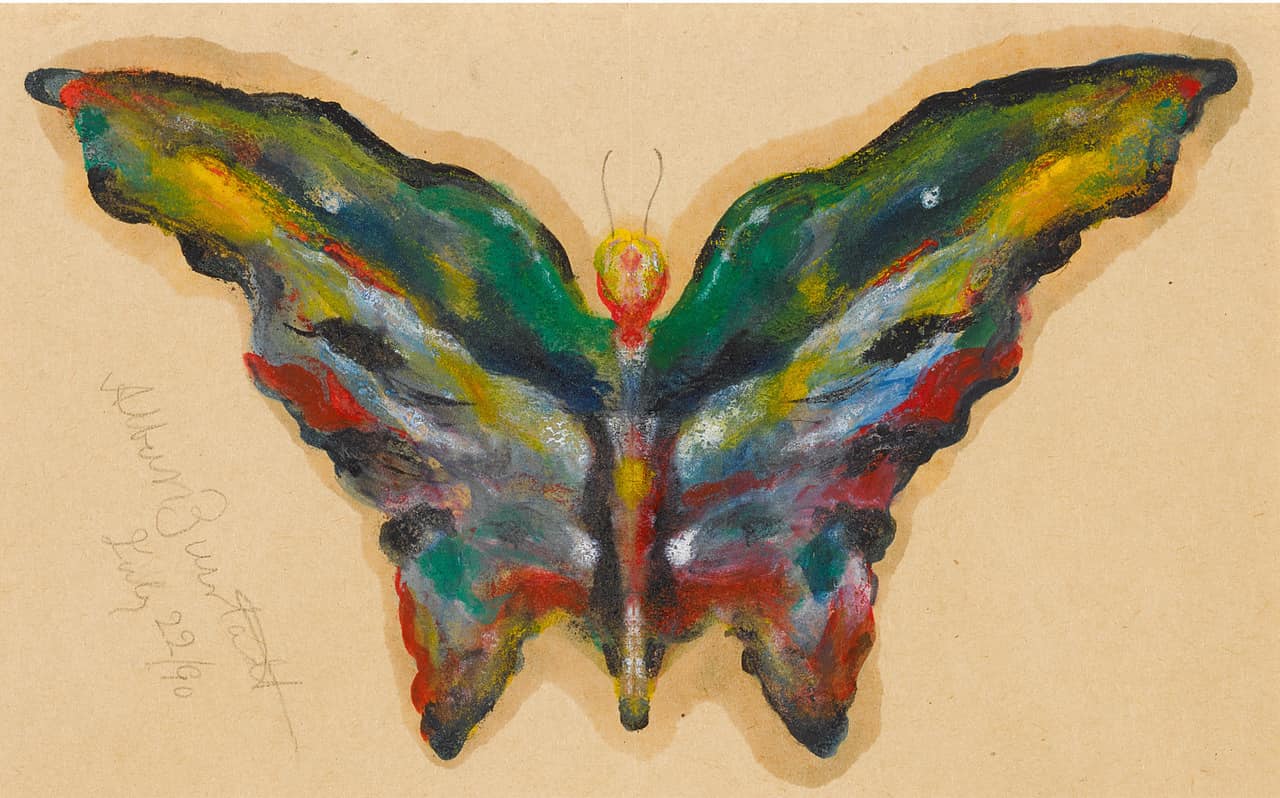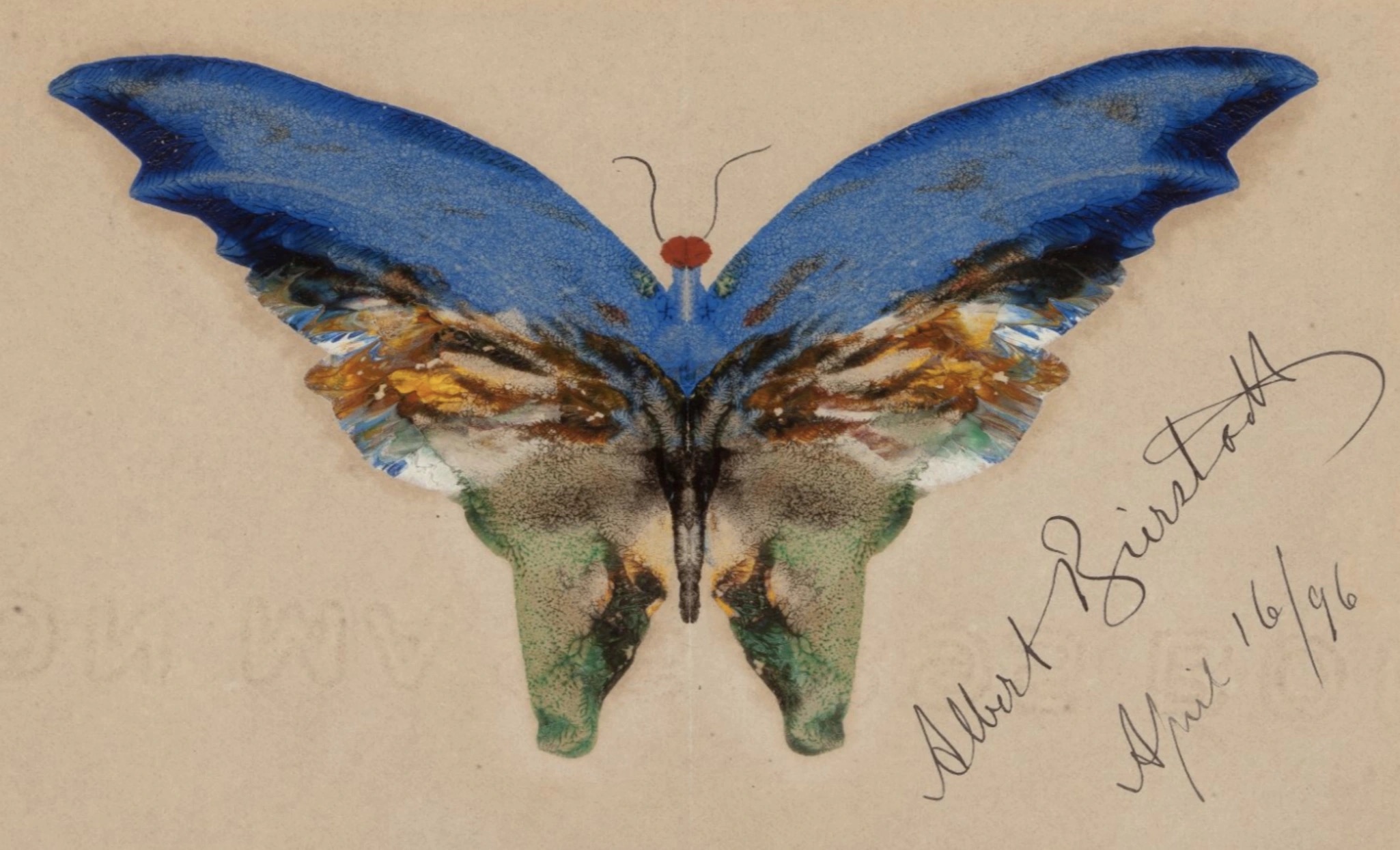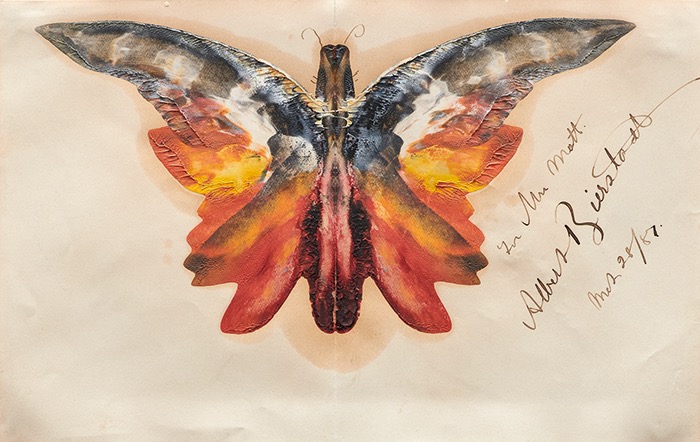 Fore more sensational butterflies:
Papillons: Lush Prints Of EA Séguy's Sensational Butterflies
Buy beautiful butterflies to brighten your home.