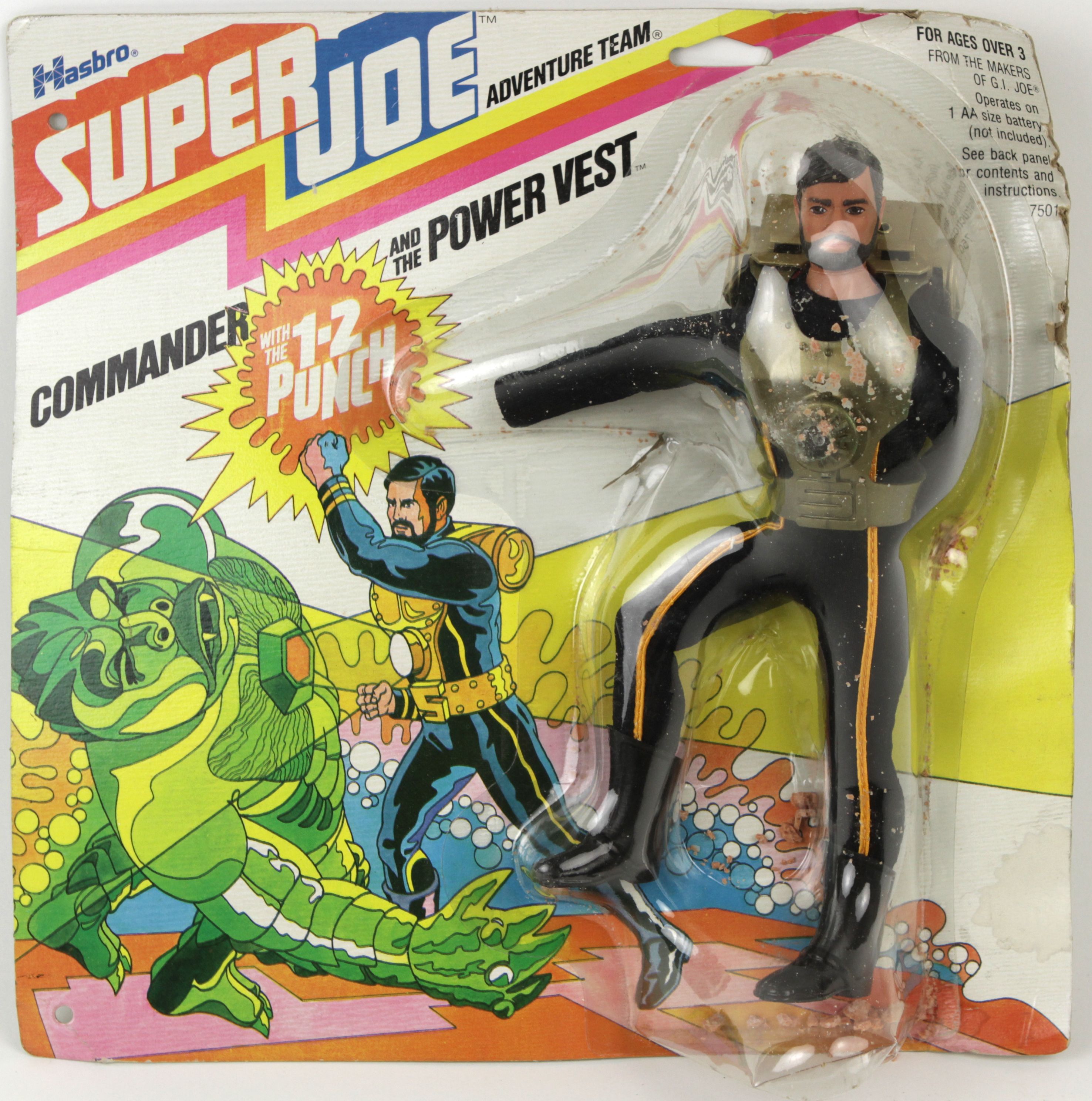 Growing up in the seventies, I absolutely loved the large scale G.I. Joe figures from Hasbro. I owned the Sea Wolf Submarine (with giant squid), the Adventure Team HQ, a swamp hover-craft (with manta ray), and many other toys from this era.
But here's the thing: I often used these nifty adventure sets to play more fantastic or science fictional games.
I wasn't really into war or straight-up action.
As a kid, I wanted outer space, monsters, aliens, and so on. So the G.I. Joe toys — many of which I gratefully received as hand-me-downs from my Uncle Glen — were awesome, but not precisely my cup of tea.
The reinvention of the G.I.Joe line — to a mini-figure paradigm –in the 1980s inspired another generation to collect Joe toys, but by then, I was starting to be embarrassed to be seen playing with toys.
So I lusted after those toys from afar.
But uniquely, Hasbro first attempted to reinvent the Joe line in 1977-1978. And it did so to be more in line with my stated preferences of the immediate post-Star Wars era.
Hence the arrival of Super Joe Adventure Team.  I did not have many toys from this line, but I had the most important one: The Commander.
This "Joe" was a bearded fellow in black jumpsuit, wearing a "power vest."
At age 8 or 9, I thought that Joe looked incredible cool.  The vest was removable too, so I could hang it up in the Adventure HQ when The Commander wasn't in action.
Other denizens from this universe — but which I never had — included an ally named Luminos and another called The Shield.
The villains in of the Super Joe-verse were "Darkon," Half-Man, Half-Monster, and Gor,the King of the Terrons. Apparently a giant Terron beast was also released too.
All these toys were awesome, and incredibly inventive.  But apparently kids of the day either wanted old school G.I. Joe toys or authentic Star Wars toys, not a hybrid of both, and the line didn't sell well.
I've always wanted to collect these figures as a adult, but they are of the same production style/make as the concurrent Woolworth's Space Academy line, which means their hands and arms fall off.  I'm sure that, forty years down the road, these toys have come to the end of their usable life.
Besides, they are mega expensive in 2016.
Nonetheless, here are some commercials from the '70s trumpeting the world of Super Joe. If you ask me, it's a paradise lost.