"We are slaves, deprived of every right, exposed to every insult, condemned to certain death, but we still possess one power, and we must defend it with all our strength for it is the last – the power to refuse our consent. So we must certainly wash our faces without soap in dirty water and dry ourselves on our jackets. We must polish our shoes, not because the regulation states it, but for dignity and propriety. We must walk erect, without dragging our feet, not in homage to Prussian discipline but to remain alive, not to begin to die."
― Primo Levi, If This Is a Man / The Truce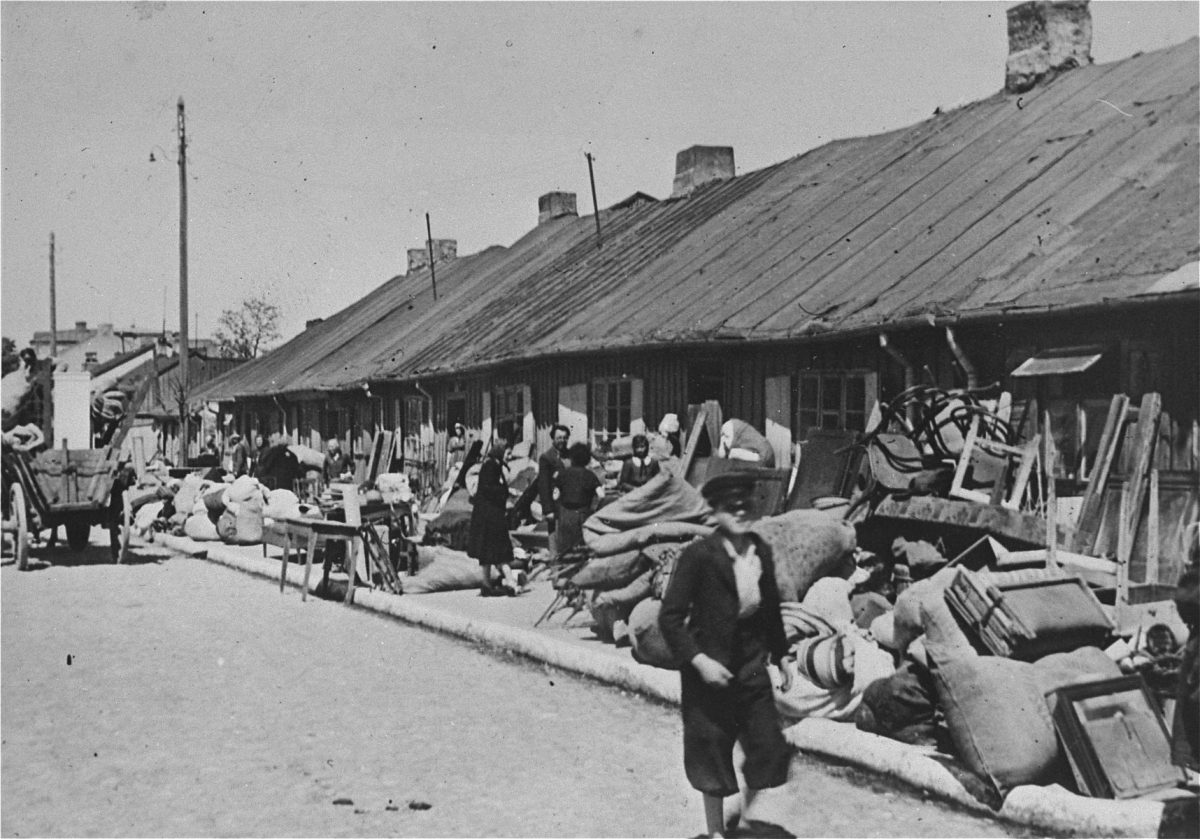 On June 16, 1940, German soldier and later Nazi Party member Wilhelm Hansen photographed the Jewish population of Kutno, Poland. A day earlier Jewish homes had been seized and emptied of people and possessions. Hansen took pictures as the Jews were forced into an abandoned sugar factory around 3km outside the city centre. Locked within, the Jews would live as best they could until one day in 1942 the Germans called out their names in alphabetical order and murdered them.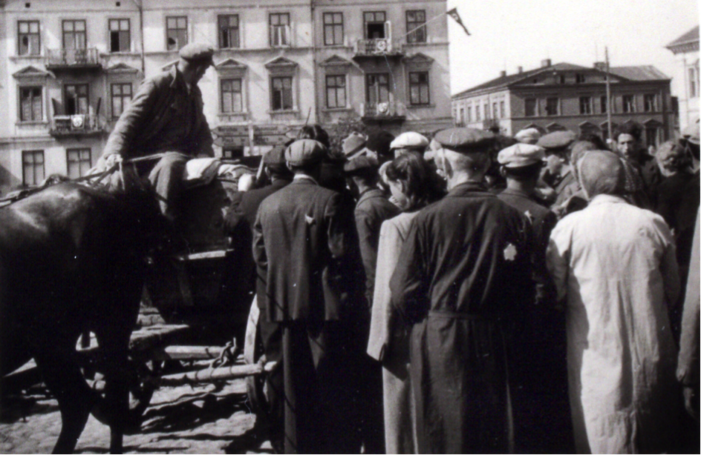 The Germans entered Kutno on September 15, 1939 and during the first months of the occupation the synagogue was destroyed, and many Jews were taken for forced labor. The Germans beat their captives. Jewish girls were routinely molested by the SS.  By June 1940, all Jewish enterprises were in the hands of the occupying forces.
As for the photographer, well, before the war, Hansen had taught geography, English and French at the Cathedral school in his native Schleswig. So much the ordinary.
We can see his photographs of the extraordinary because a collector dealing with Hensen's late sister's estate found the collection of 83 pictures and recognised their value. Julia Werner, an advanced doctoral candidate in history at Humboldt University of Berlin, noticed the photos at the Jewish Museum in Rendsburg, a small museum in the former synagogue of Rendsburg. She notes that Kutno had a Jewish population of 6,700 by the beginning of WWII – about 25 percent of the overall population.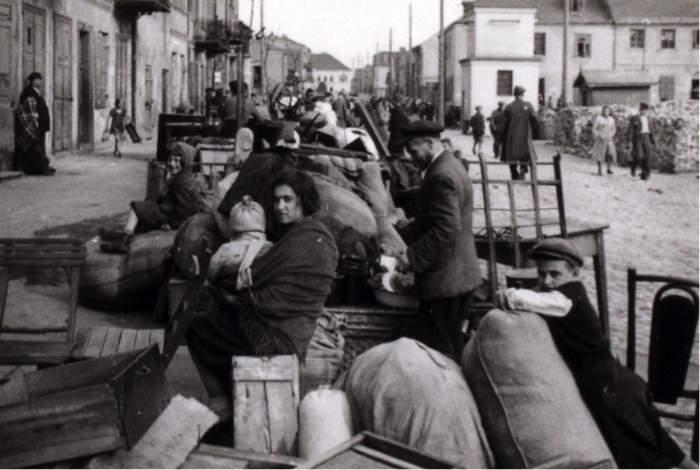 "It was on a Sunday, June 16 1940. They came out and ordered. It was on a Saturday night, almost Sunday. […] The Germans gave that order to the Jewish population that everybody has to report the next day to a certain place and this was called – it used to be a factory that made sugar – and it was called in Polish Konstancja. And over there that Sunday we were allowed to take whatever we could, you know…

"Furniture, whatever, you know, you couldn't take any dogs or cats, so furniture you could take along with you, you know, and tools, most things we left. While we were taking our stuff, they used to… the mayor from the city, his name […] his name I remember exactly…he was an SA man […] he used to wear that brown uniform with an Hakenkreuz and his name was Sherman and he was walking through the Jewish homes and he used to beat us and he used to take out everything, you know. Fast, fast, you know. He used to beat us over our heads …and fast fast…you know: schnell…

"I saw a Jewish fellow get shot, with my own eyes. He got too close to the wire, and the guard shot him, point blank. Never forget it."

– Gordon Klatsky (born in 1915, Lubraniec, Poland) and former resident of Kutno speaking in 1995 to the USC Shoah Foundation.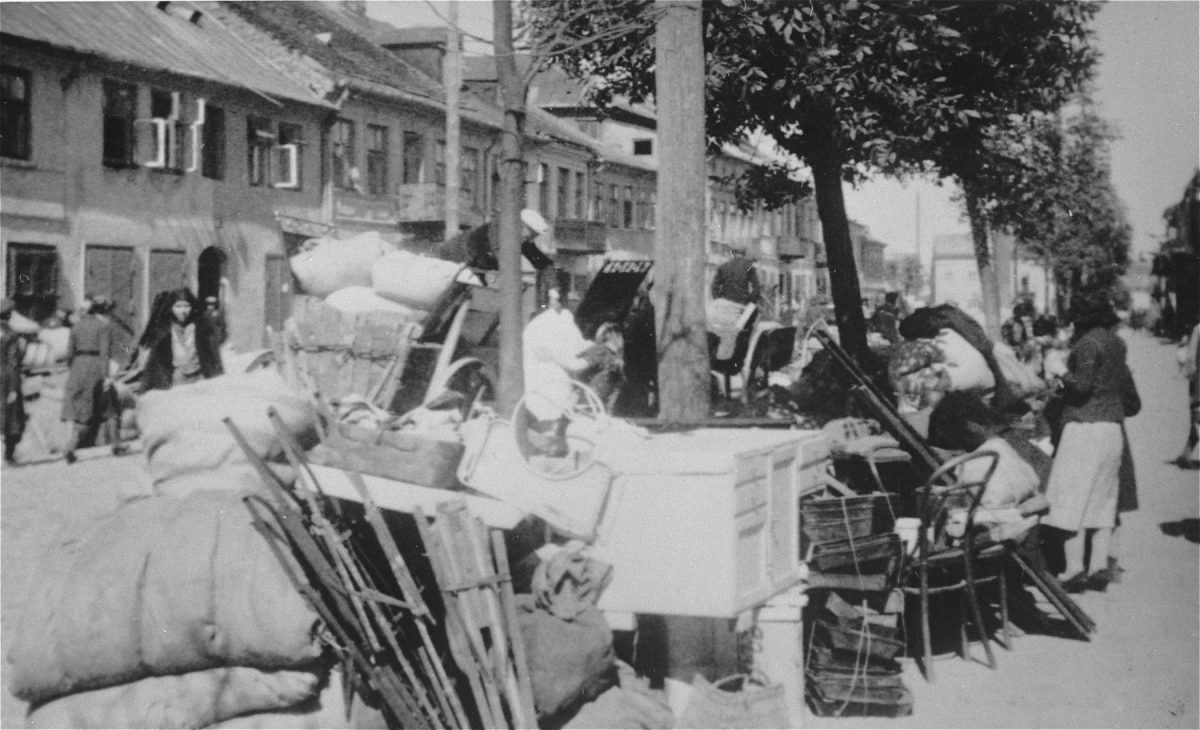 "…during the first months of the occupation the synagogue was destroyed, and many Jews were taken for forced labor… but the ghetto was only established officially in June 1940. Before that, the Jewish population increased considerably due to the constant influx of Jewish refugees from peripheral areas.

"With the ghetto's establishment, all the Jews were transferred to the grounds of the 'Konstancja' sugar factory… More than 7000 Jews were crammed into the grounds of the factory, several buildings of which had been bombed, forcing many of the new tenants to make outdoor living arrangements. The Germans surrounded the area with barbed wire and watchtowers. Thanks to efficient organization, black market business and smuggling, the ghetto prisoners managed to preserve a semblance of normality, apart from the terrible living conditions. However, from time to time epidemics broke out, and food was sometimes scarce.

"The ghetto was liquidated at the end of March/beginning of April 1942, with the deportation of all its inhabitants to the Chelmno extermination camp."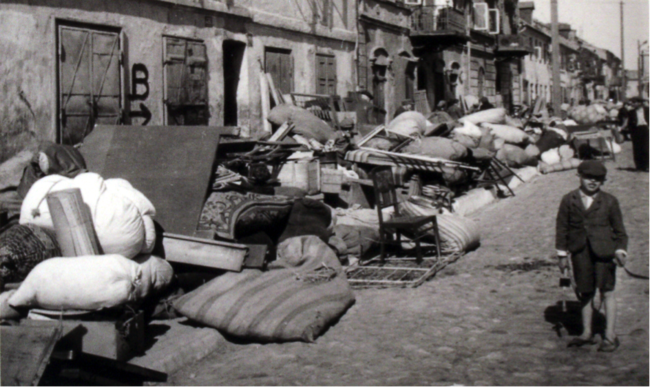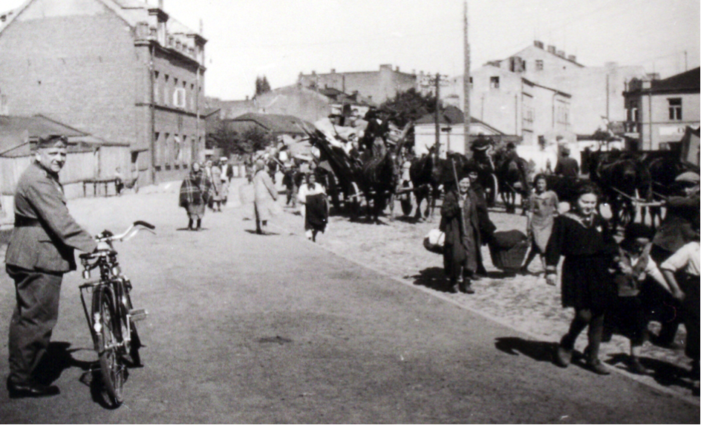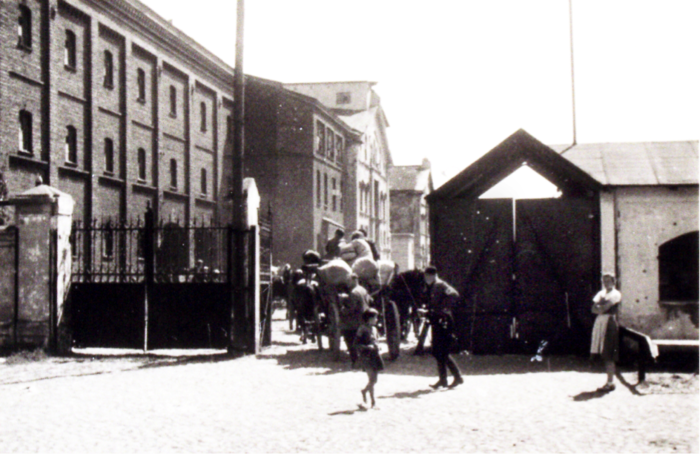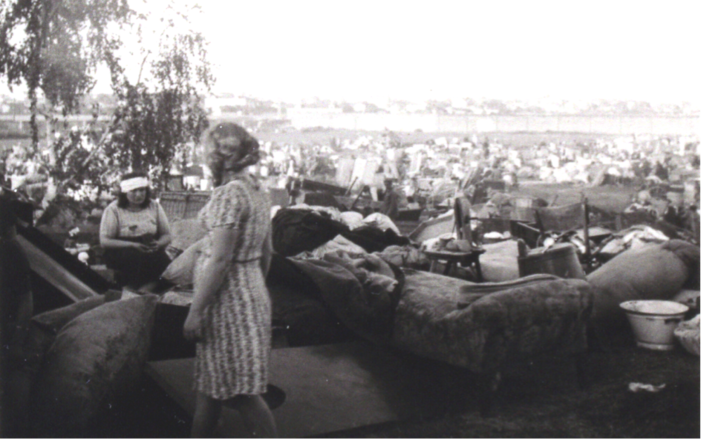 Via: Jewish Museum, Rendsburg, Germany, Slate