A run down of our favourite Bodice-Ripping vintage romance novels

Would've been a fine romance novel cover… were it not for the lame videoconference going on in the bottom corner.  And what's with the dashing hunk's left hand?  I understand it's in the shadow of her boob, but it looks… charred.
No special consideration…. Jeb just fired his weapon indiscriminately.  Many were killed.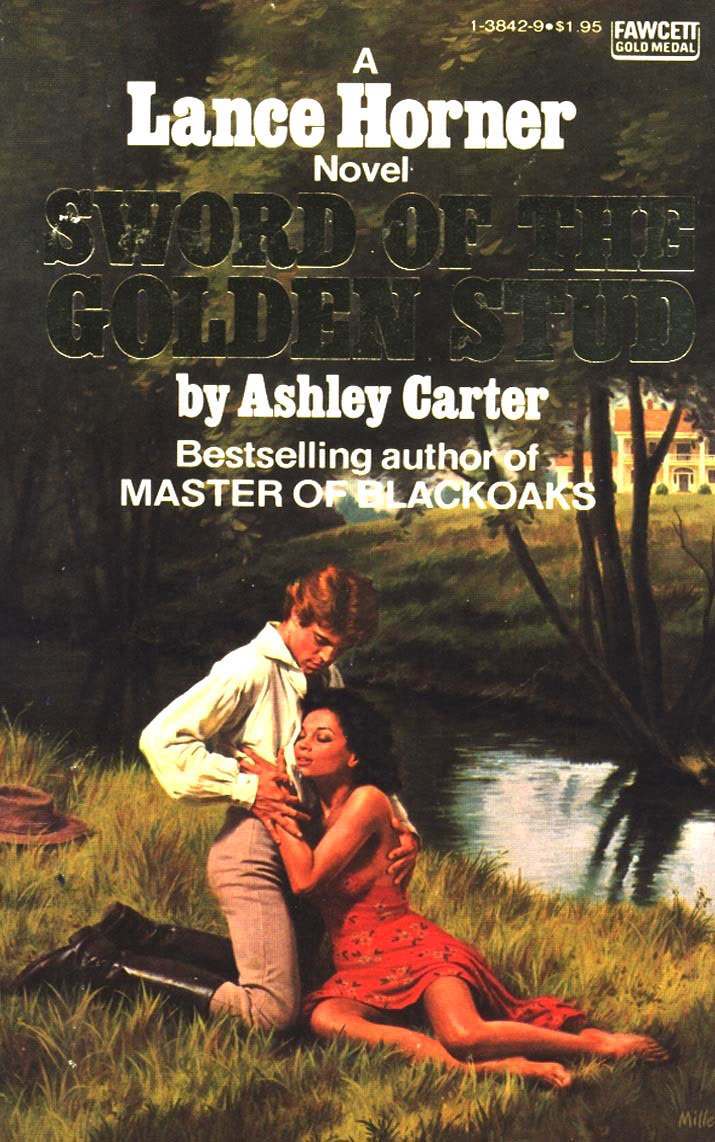 "Sword of the Golden Stud" – I love how romance novels use innuendo and flowery descriptions to make things sound better and mask the sleaze.  "Penis of the Blonde Guy" just doesn't have the same ring.
"White women and brown men – ravished bodies and tortured souls – cruel lusts – mighty conflicts – a whole people in torment….. a brutal saga of Mexico in Transition."
Wait – what? That last part – in a few words, it went from steamy sex to Mexican history lesson.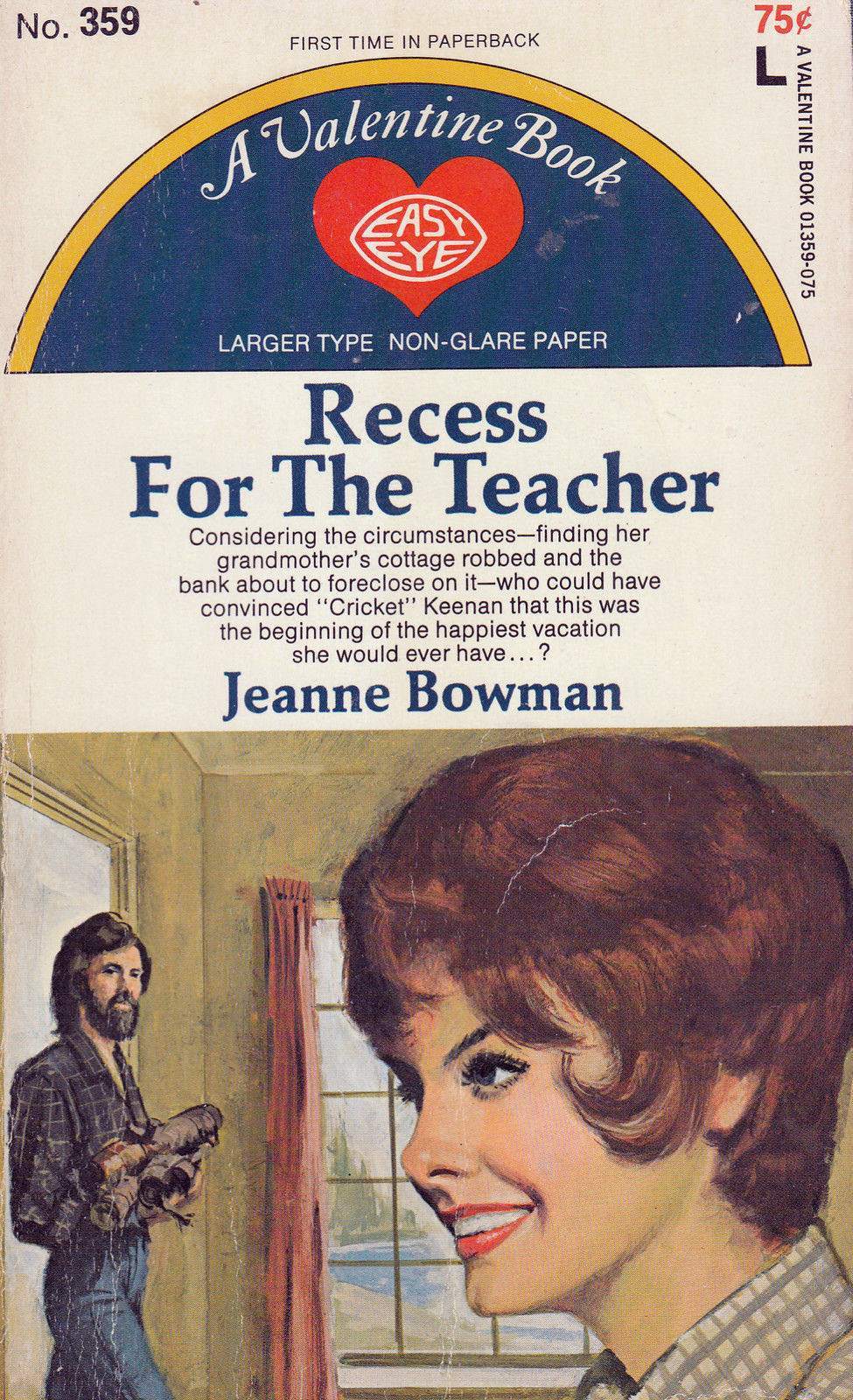 If I am picking up on the phallic symbolism here correctly, it looks like "Cricket" is about to have a happy vacation indeed.
Yes, blow that house down. Blow it hard.
And the innuendo keeps coming…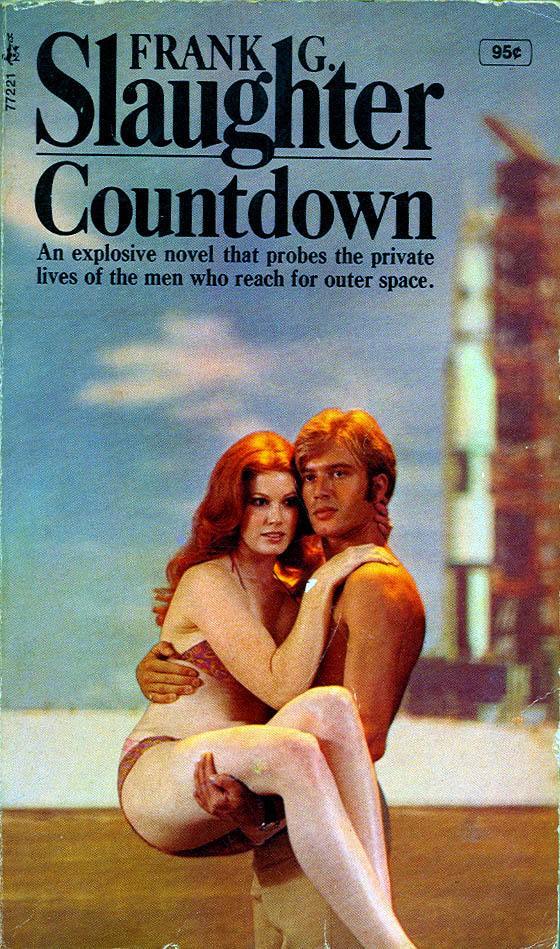 "An explosive novel that probes the private lives of the men who reach for outer space."
Is that an Atlas booster in your pocket, or are you just glad to see me?
"Probe" and "Space" See what they did there?
Oh, my head.
Two timeless classics by Carrin Rafferty.  "Matt was a man of the streets" – you can tell by the rips in the jeans.   Meanwhile, his lady stands behind him looking positively mental.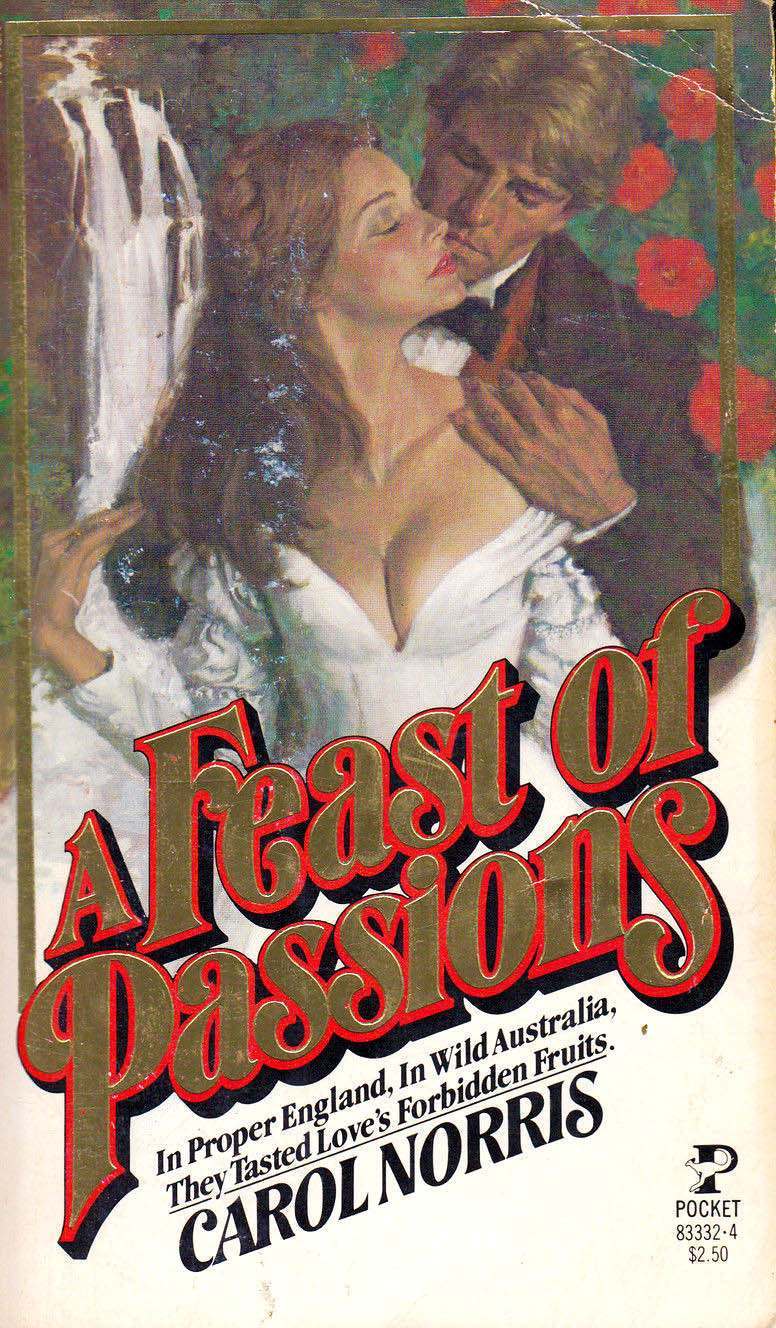 "In proper England, in wild Australia, they tasted love's forbidden fruits."  And in fat America they took those fruits and deep fried them.  Delish.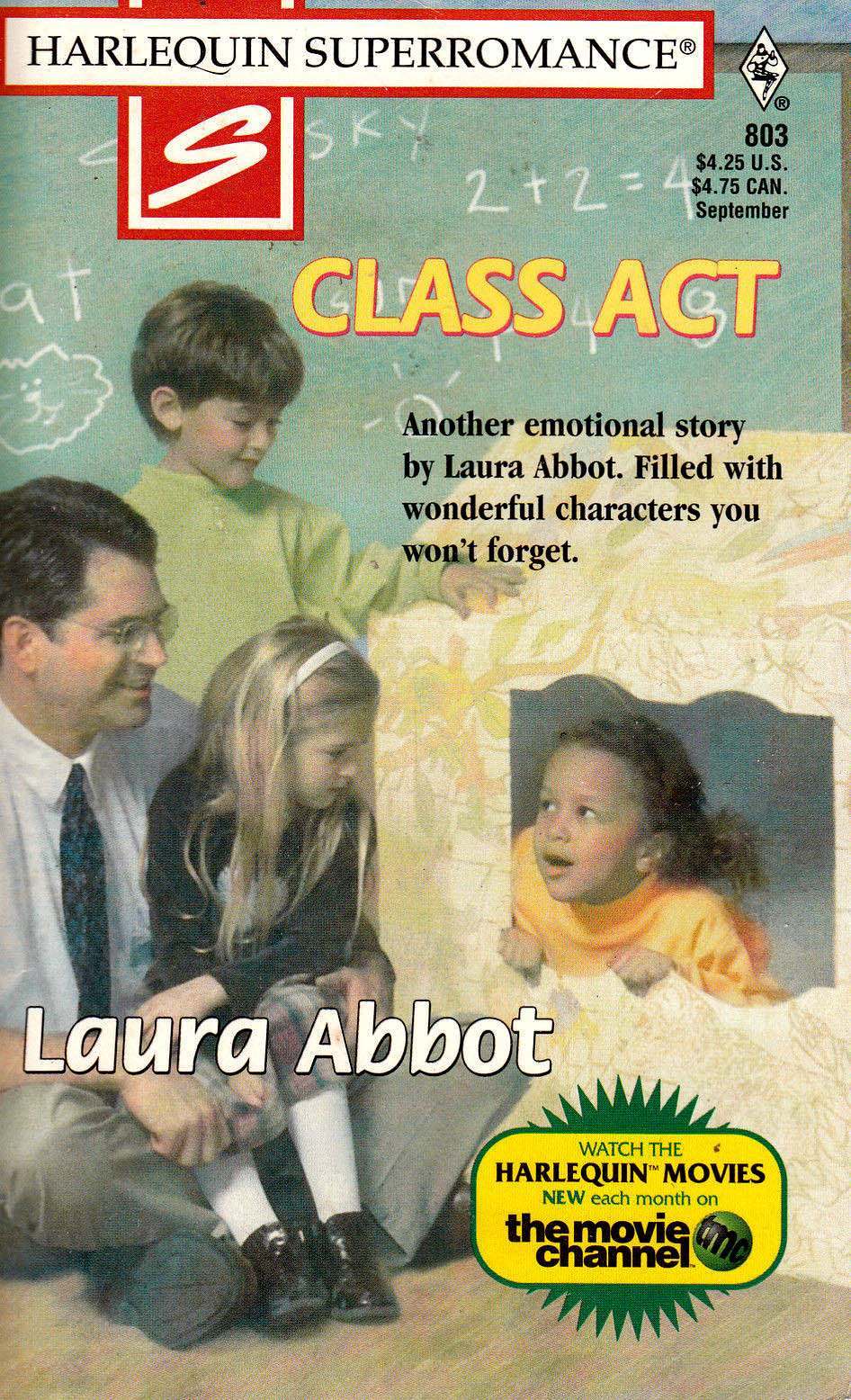 Yeah, this is awkward.  I'm sure the story itself is innocent enough, but a Harlequin romance novel cover should never feature a grown man and small children.
"Give me your answer do"…. in case you're wondering, is not grammar-gone-awry.  It's from the old song "Daisy Bell (Bicycle Built for Two)".
You might remember it as the song HAL 9000 sings Dave in 2001: A Space Odyssey.
Lass, the small intrusive man.
Oh, wait.  I read that wrong.
Yes, I know it's about a society ball, but you call a romance novel "The Last Ball", and another connotation can't help but come to mind.
Another ill-chosen title…
A charming story of prostitution among the oil derrecks.
"He made her dream of sultry nights and rumpled sheets, but would he be there when morning came?"…. to help wash and fold those rumpled sheets.  It was the least he could do. Bodice-ripping reading at its best.
For having just given birth, this woman looks positively ravishing.