'Hi, Paul…thanks,' writes Dr David Kopp, a reader who sent us this terrific letter he received from the actor Gregory Peck (April 5, 1916 – June 12, 2003).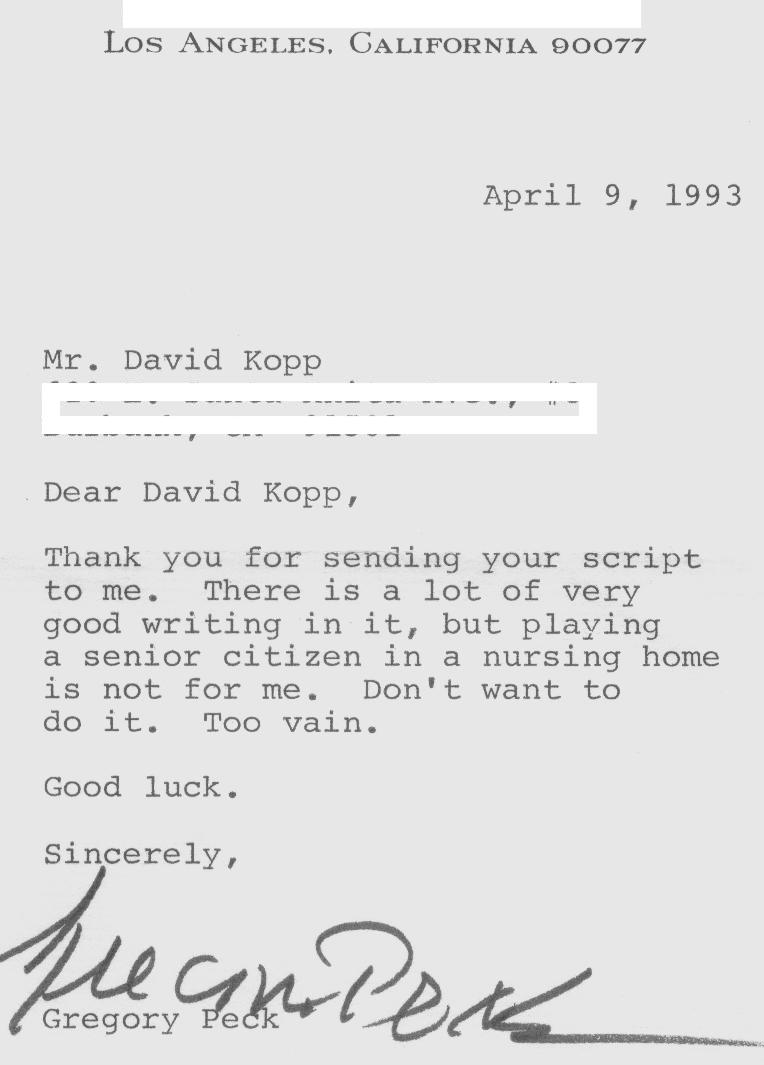 Transcript:
Dear David Kopp

Thank you for sending your script to me. There is a lot of very good writing in it, but playing a senior citizen in a nursing home is not for me. Don't want to do it. Too vain.

Good luck.

Sincerely,

Gregory Peck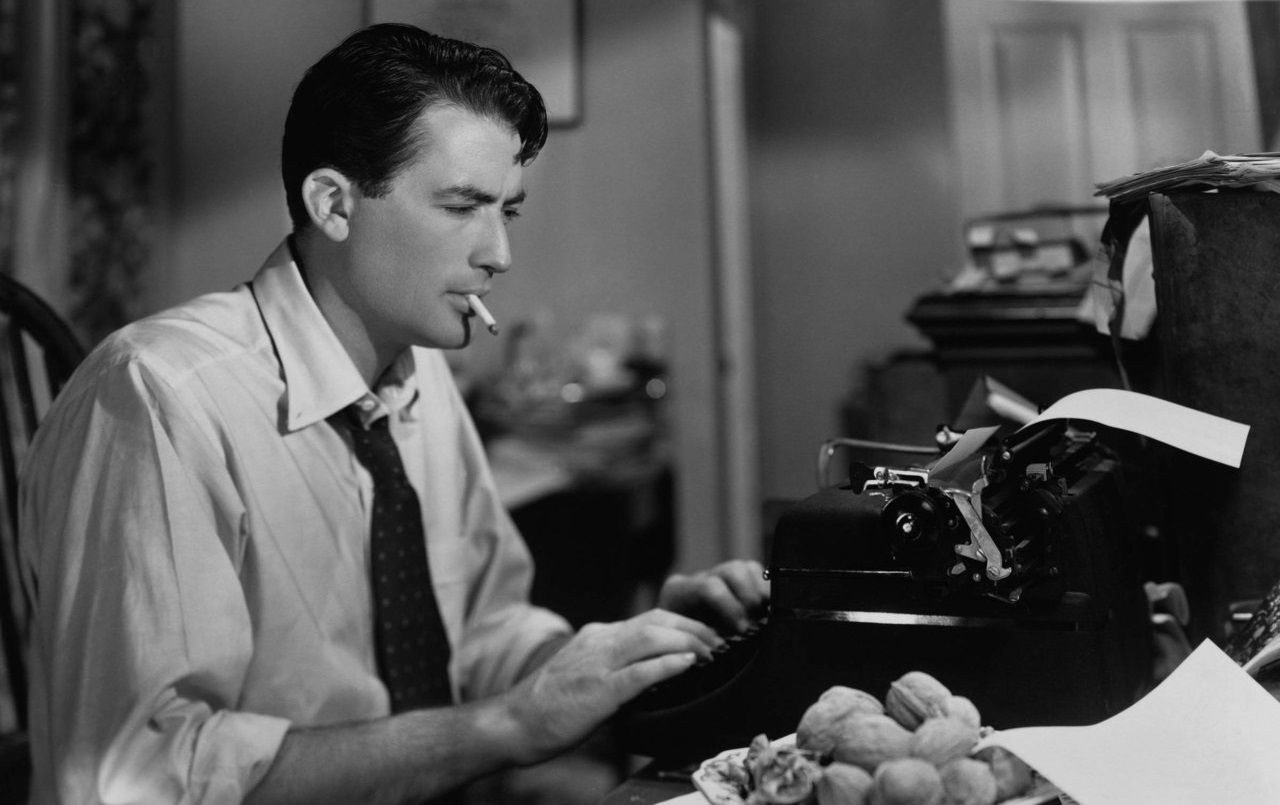 David tells us what happened next:
Well, I was new to LA at the time and thought I'd give screenplay writing a crack – doesn't everyone in LA? Gregory Peck was responding to the letter I wrote about casting him as the "old guy" in my teleplay. As you can see, surprisingly he responded! What a class act he was.  While I ended up getting an independent contract from the Tonight Show with Jay Leno, sending in bits for his monologue, I gave up comedy writing and went into academia. Now, I make my graduate students suffer with my opening monologues!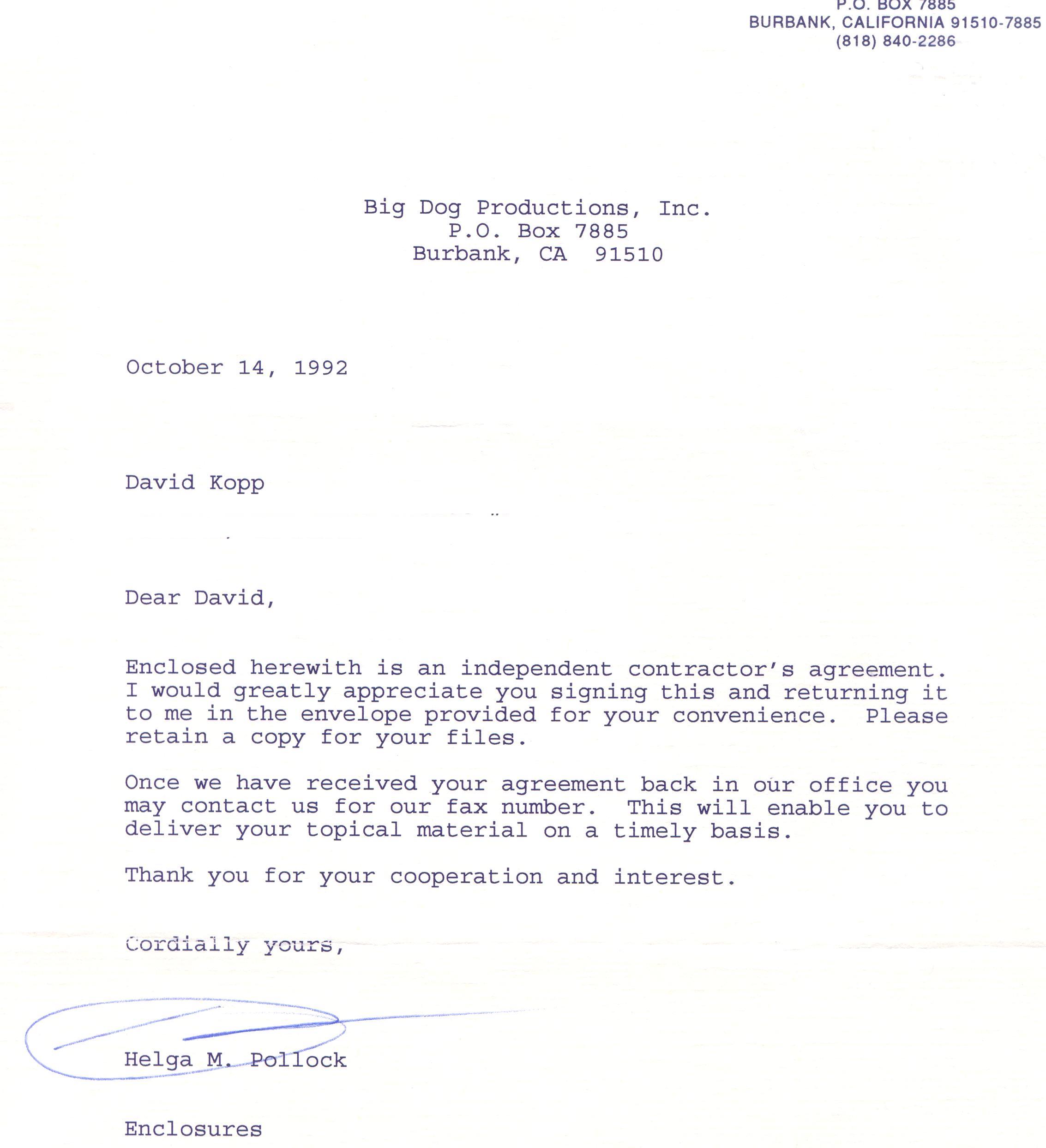 If there's anything you want to share (or sell) – letters, photos, videos and artefacts – please get in touch via our contact form.