Frank Horvat's pictures of seductively seedy Paris nightlife in 1956 are glorious. His pictures of London a year earlier captured a city with a hard edge on the cusp of a cultural revolution. Amongst that gallery are these picture of two boys fighting on a Lambeth Street.
Does anyone know the road seen in these pictures? Is that you looking on as two lads enjoying the sport? Is that you fighting?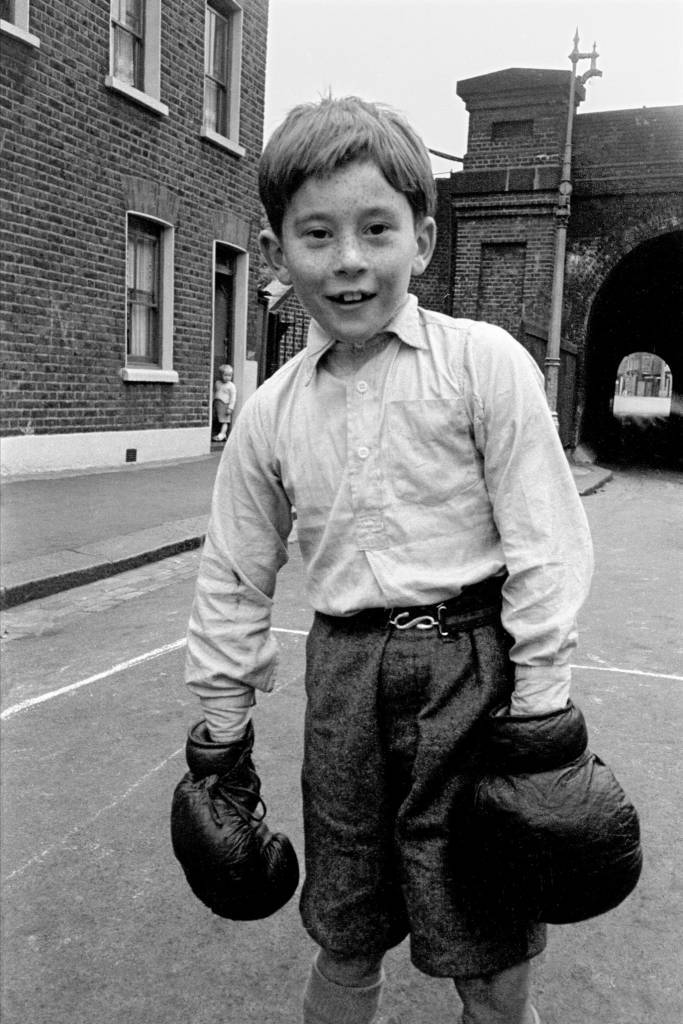 Boxing in the 1950s was huge. Floyd Patterson, Rocky Marciano and Jake LaMotta were some of the world-famous names. In Britain, Randy Turpin won the world Middleweight title by defeating the great Sugar Ray Robinson in London.
Terry Allen was, at various times, British, Commonwealth, European and World flyweight champion.
Boxing was a participation sport, taught in British state schools. In 1962 it stopped. It wasn't banned. It was no longer fashionable. If you wanted to box, you had to join a boxing club.
Boxing was never outlawed in British schools, despite the best efforts of a physician and Labour MP called Edith Summerskill, whose anti-boxing campaign in the late Fifties and early Sixties won widespread support but lost several votes in the House of Commons. The votes may have gone against Summerskill, but the spirit of the age was with her all the way. The times were changing. Memories of the war were fading. National Service had ended. The manly virtues were going out of style. Many people believed that boxing in schools was a relic of our more violent past.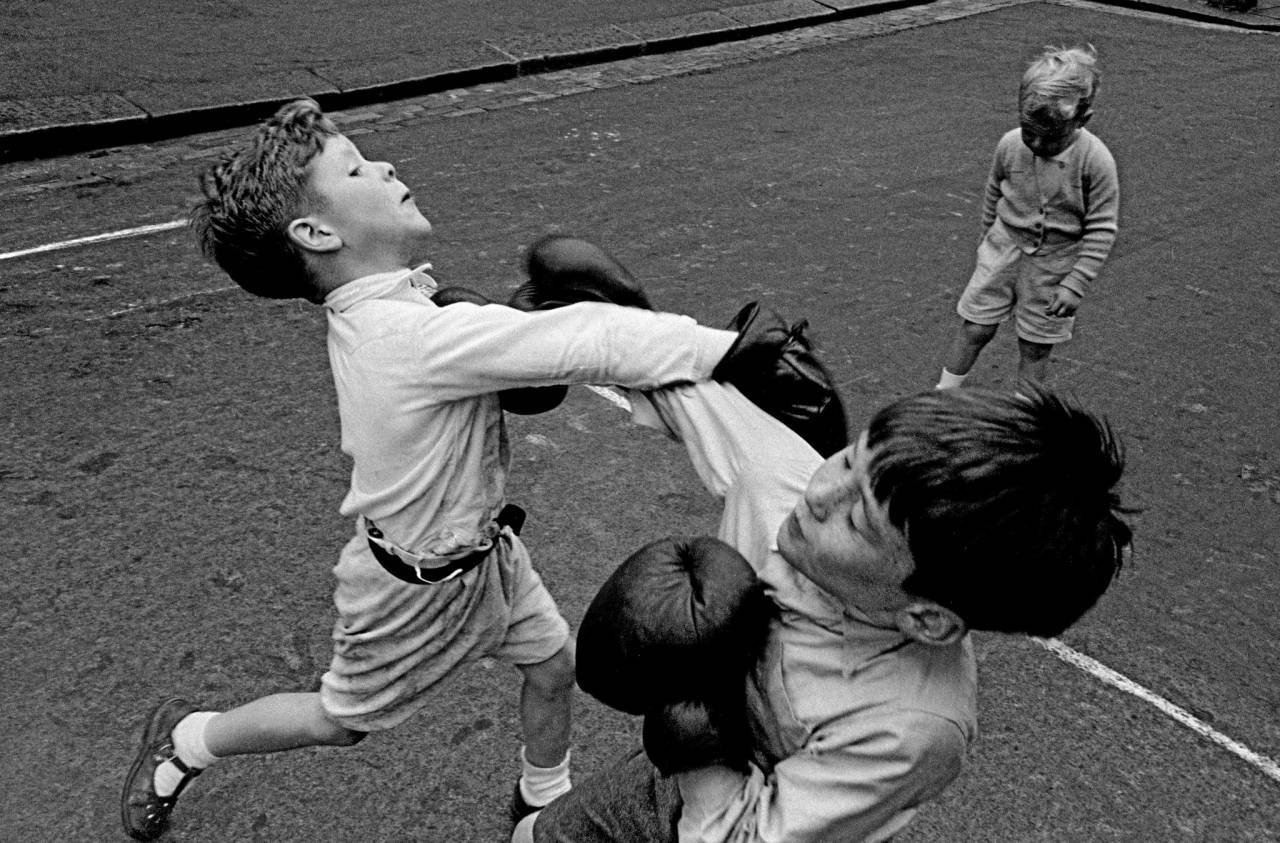 Dr Edith loathed boxing. And what she did not like must be banned.
"Can anybody sensibly suggest that the screaming crowd round a boxing ring is having implanted in it the fine qualities of pluck, endurance and restraint? We are told by those in this business that the sole object in view is to give the spectators a display of a sport regulated by rules calculated to ensure the maximum enjoyment of boxing techniques. If that is so, why are these bouts accompanied in the newspapers and on the radio by a commentary deliberately phrased to emphasise the brutal element?" – Dr Edith Summerskill, Member of Warrington – December, 17 1960
In reply:
"One could go on for ever quoting examples of sports which are dangerous to the public. If we go far enough and follow the thing to its logical conclusion, playing for absolute safety, we shall finish by being allowed to play only dumb-crambo and tiddleywinks.

"There is another aspect to the subject, the benefit to the young. Boxing keeps them fit. It keeps them off the streets. It takes them away from their flick-knives and smoking and puts them into the gymnasium. It is there that they develop self-reliance, self-control, courage and chivalry, and the ability to keep their tempers. They learn another very important thing, that if they have to fight they must fight in one place only, in the ring, against an evenly matched opponent.

"Boxing is the most popular sport on television and I refute the right hon. Lady's suggestion that our public is becoming sadistic. I have done my best to show how we on the British Board of Boxing Control avoid all the evils alleged by the right hon. Lady and to defend professional boxing which others are trying to destroy. How easy it is to pull something down. It is not so easy to build it up again" – Lieut-Colonel Sir Walter Bromley-Davenport , Knutsford
Summerskill would later claims that watching violence breeds violence:
"Does the Postmaster-General think that frequent displays of professional boxing which glamorise brutality implant fine qualities in our young people?"
It might have been an early example of a moral panic. The young and working classes were not able to think for themselves. They were a riot waiting to happen. They needed controlling. It's pretty much how today's elite view football supporters.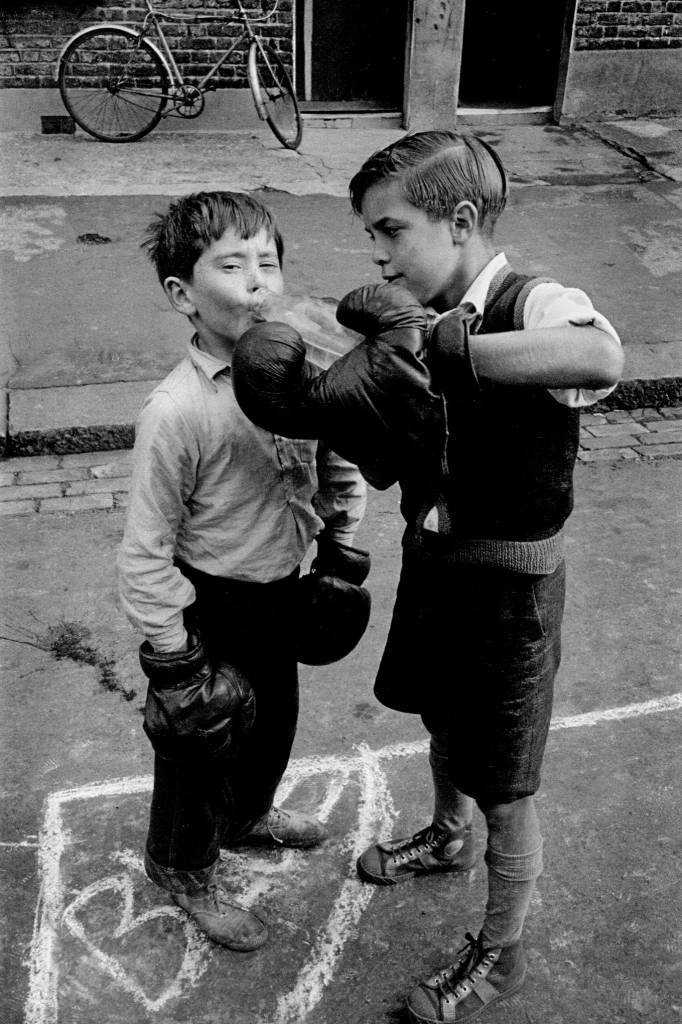 Boxing was a 'noble art', a force for social cohesion to build a lad's self confidence.
Some of the best people liked to box.
It also attracted rougher elements.
What was it about twins and boxing? Have their been studies?
The stars came to see and be seen at the bouts.
Anyone who wanted to could box. Well, not girls, obviously. They're soft for the manly pursuits (see here, here, here and here.) But boxing chimpanzees were fine.
Boys will be boys – and boys must not be girls.
John Ryder's father was a miner. John wanted to be a ballet dancer. Ridiculed and rubbished by his peers, derided as less than a real man by many, John took up boxing to prove that grace and power are not mutually exclusive.
In 2000, film fans flocked to see Billy Elliot, Lee Hall's story of the son of a coal miner who dreams of becoming a ballet dancer. Billy's dad sends him to the gym to learn boxing. Any similarities between events in the movie and real life and purely coincidental. Really.
Let's bring back boxing in schools.
Someone should have a word with the adults: the kids are alright.
Box on!