Disco always had a tendency toward the audacious and get "crazier than a fish with tits" as they say.  So it should come as no surprise that there are more than a few odd and obscenely tacky disco album covers out there.  We'll try and reign it in a bit, and limit ourselves to just those records that specifically have the word "disco" on the cover.  Some of these exhibit average levels of spastic kitsch; whereas others are completely off the reservation.  Enjoy.
1. Daddy's Disco – Rüdiger Wolff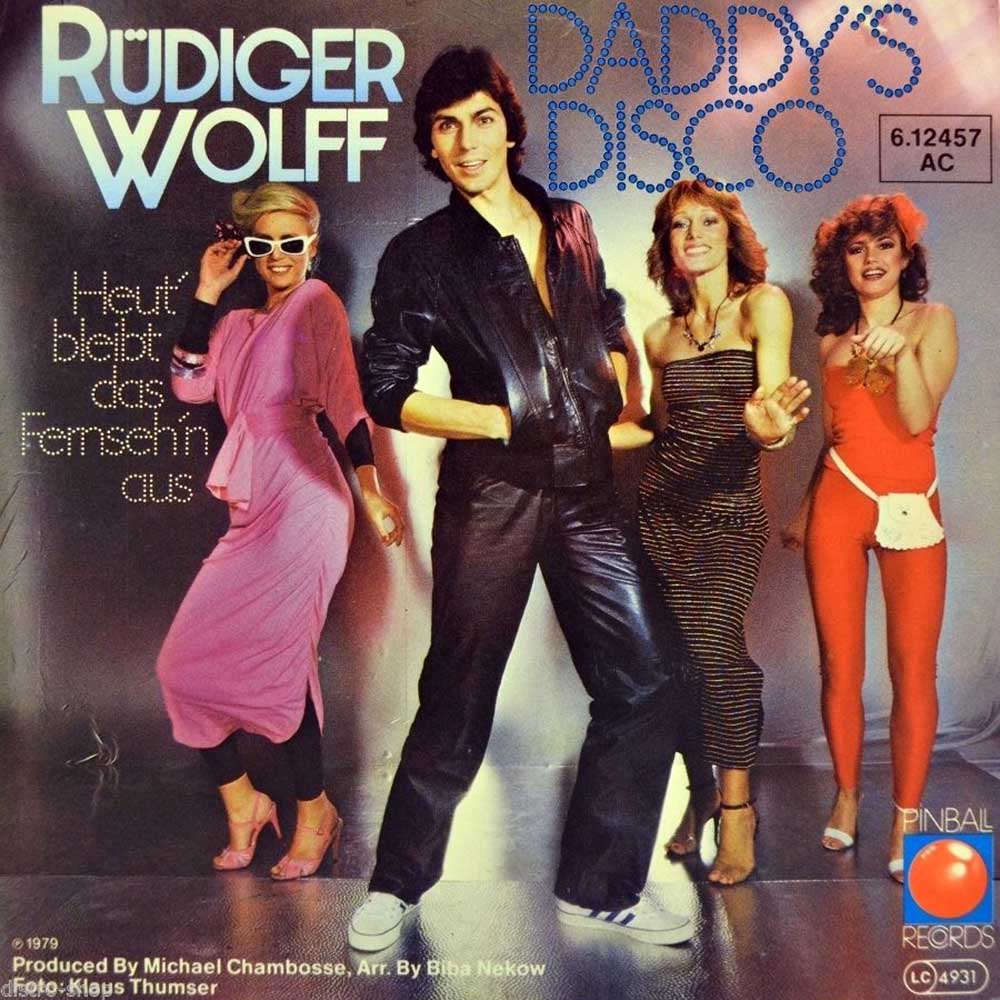 You have to love those disco styles, such as these from the JC Penney Spring-Summer Cocaine Fashions.
2. What Shall We Do When the Disco's Over? – The Richard Hewson Orchestra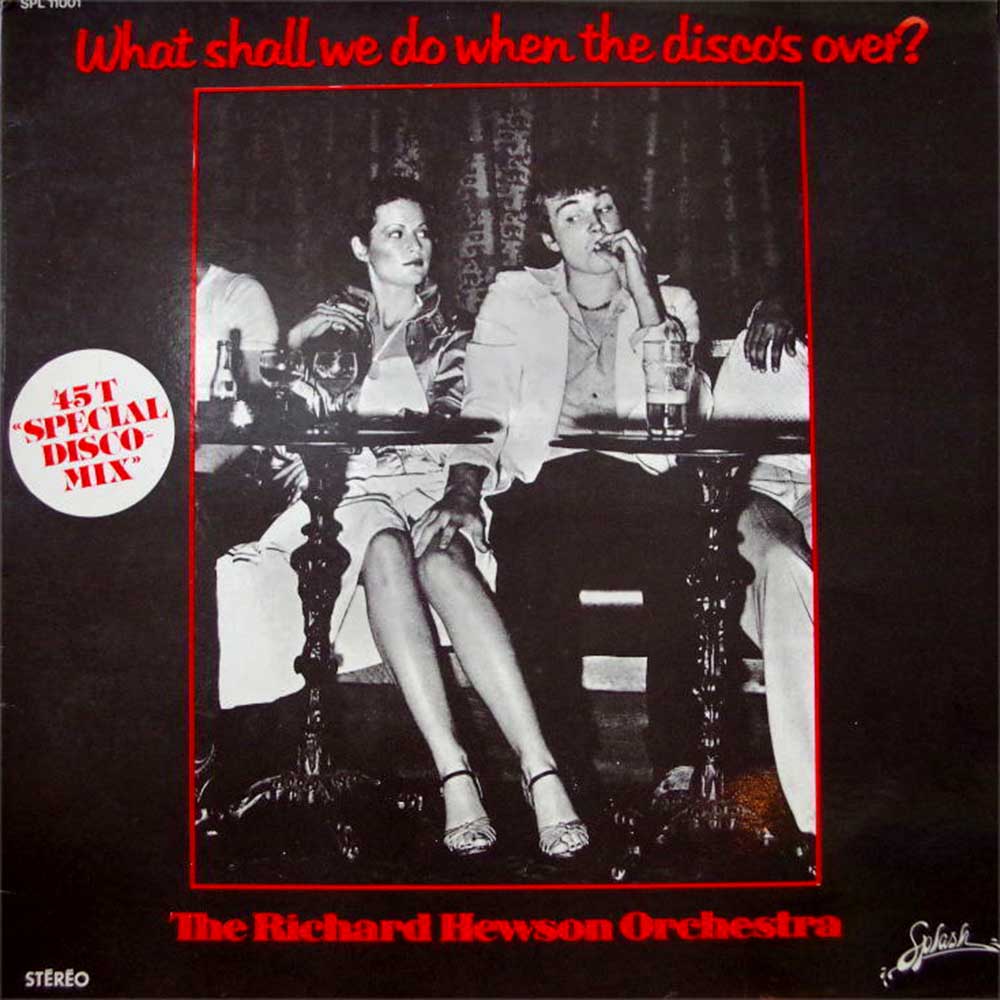 "What Shall We Do When the Disco's Over?" – Baby Boomers still have not satisfactorily answered this question.
3. Disco Bambina – Heather Parisi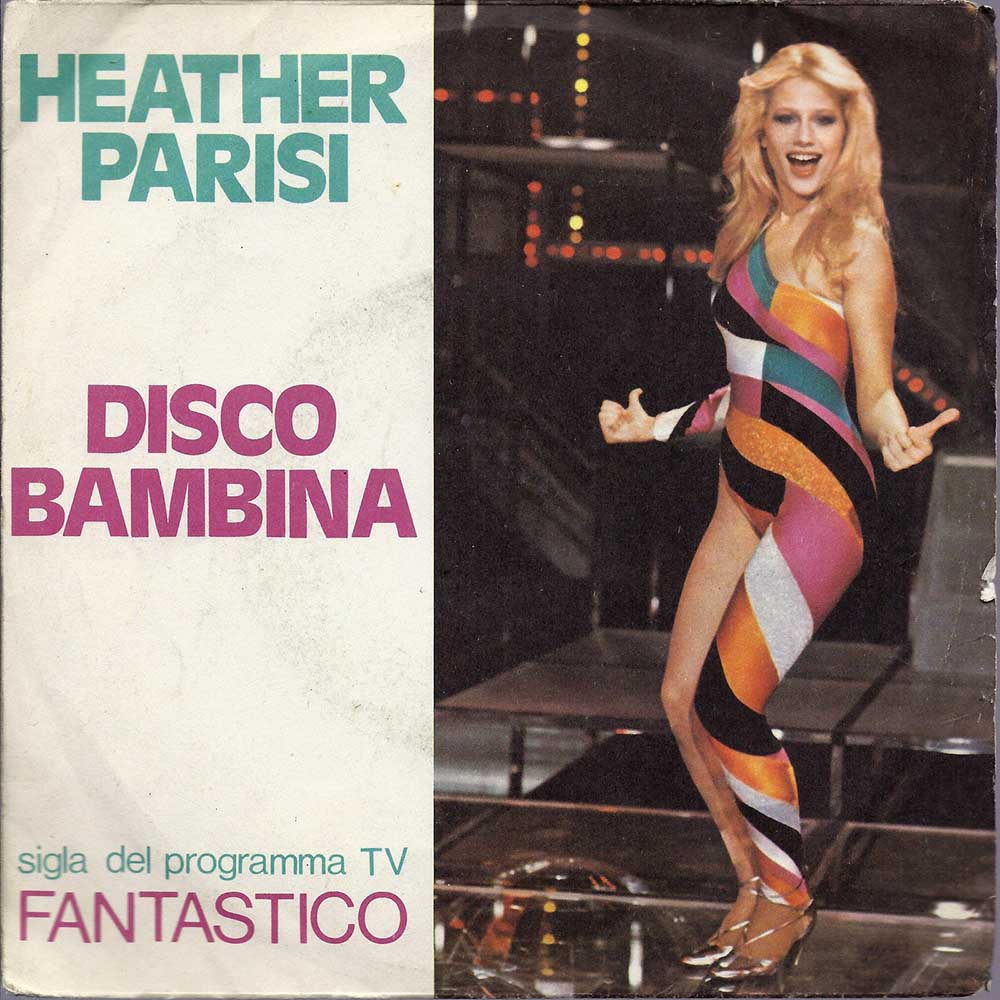 Heather is sporting a leotard that can only be described as "50 shades of crazy".  Plus, the thumbs-up posture reminds me of Elaine's famous bad-dancing on "Seinfeld".
4. Borinquen Disco Party – Titti Sotto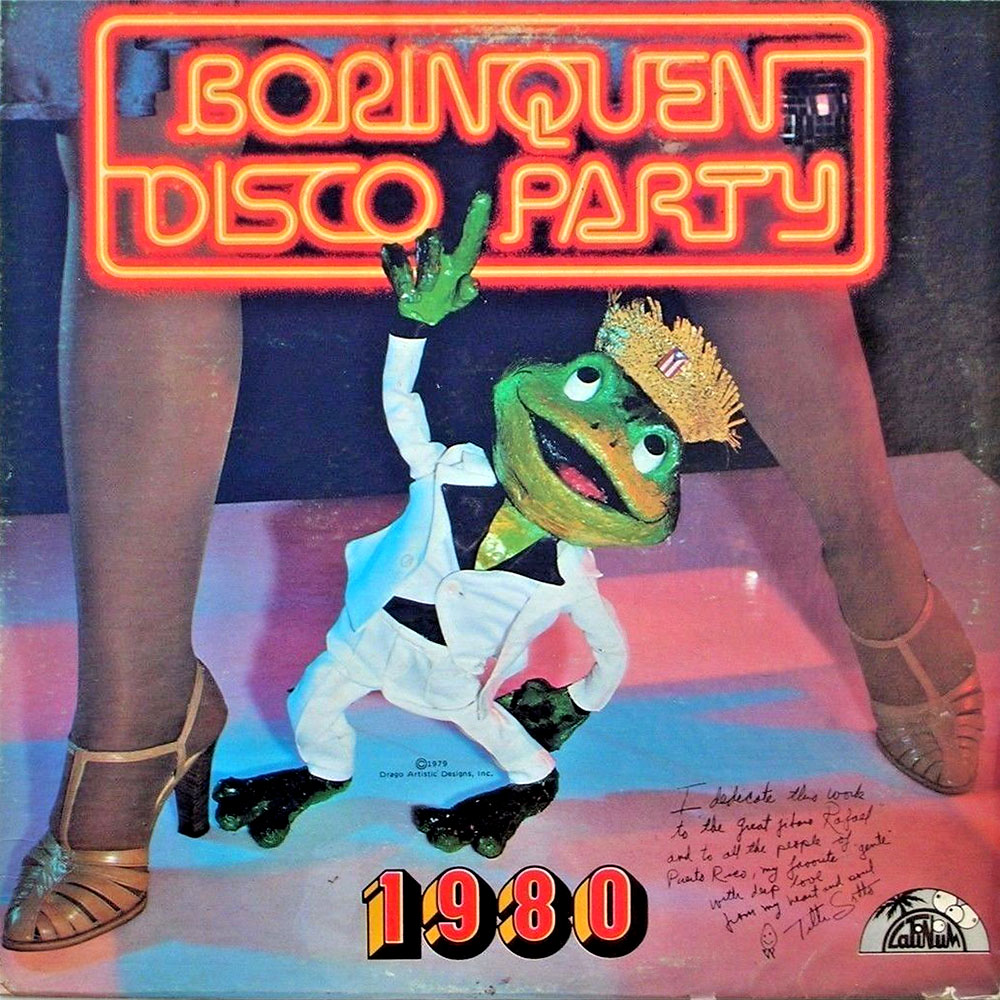 Just a frog looking up a disco dolly's dress.  Nothing to see here.
5. Les Plus Grands Succes DISCO – Martin Davis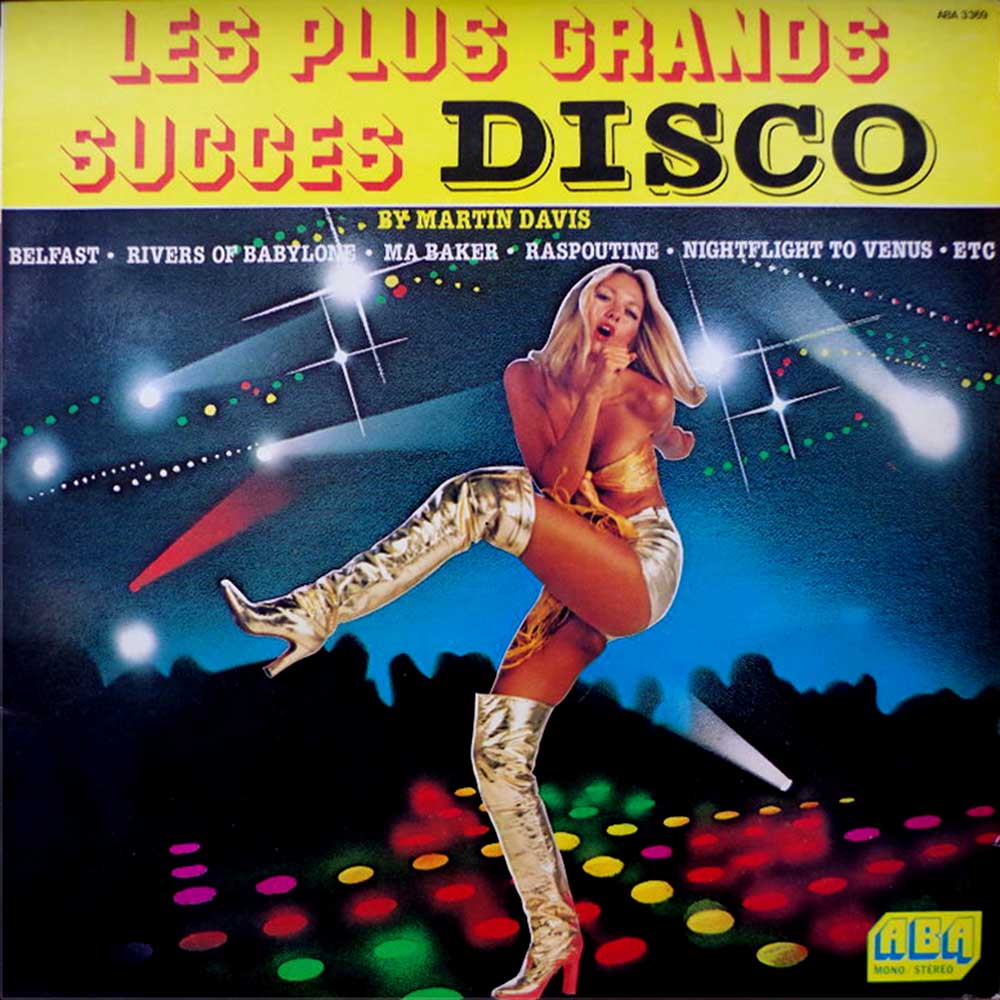 I love those thigh-high silver boots – and that gesture could mean she's pretending to hold a microphone or….
6. Discopedia Vol. 2 – Mirror Image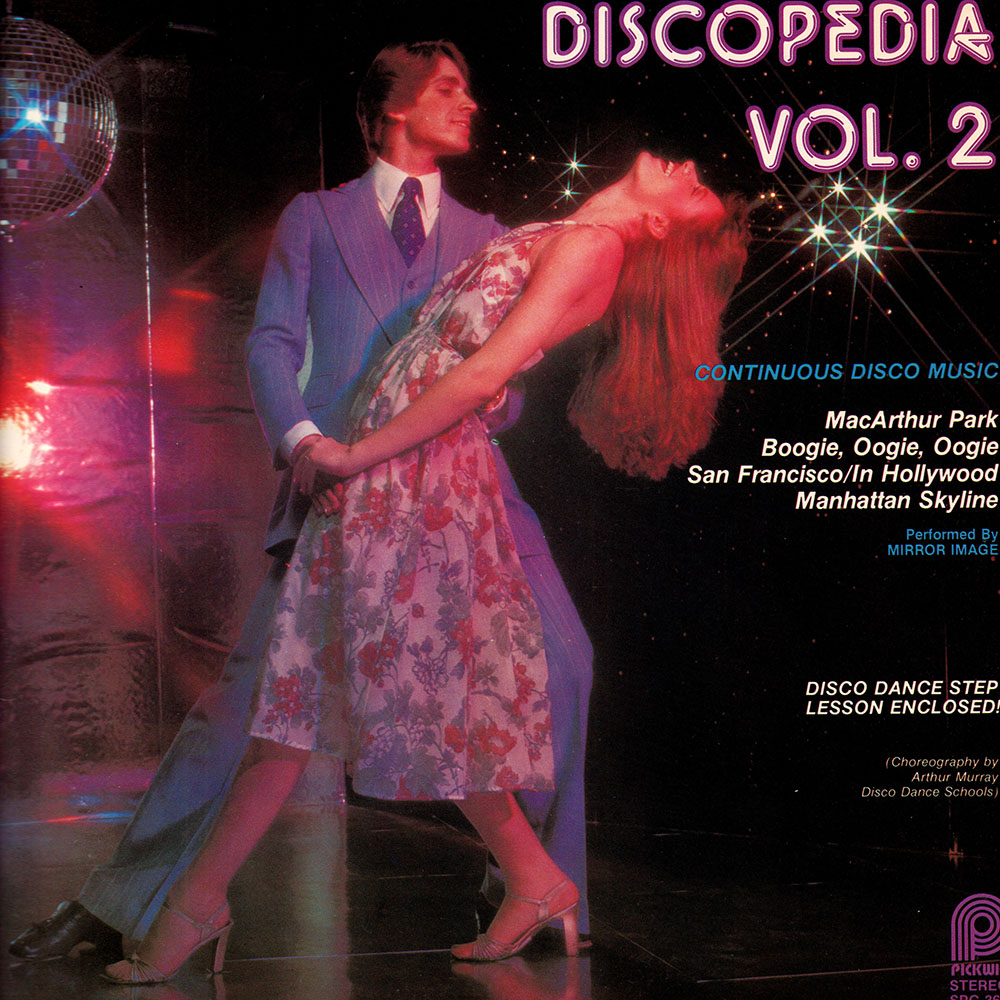 For those wanting to learn the ways of disco – "disco dance step lesson enclosed".
7. Tarantella Disco – Cosa Nostra Disco Band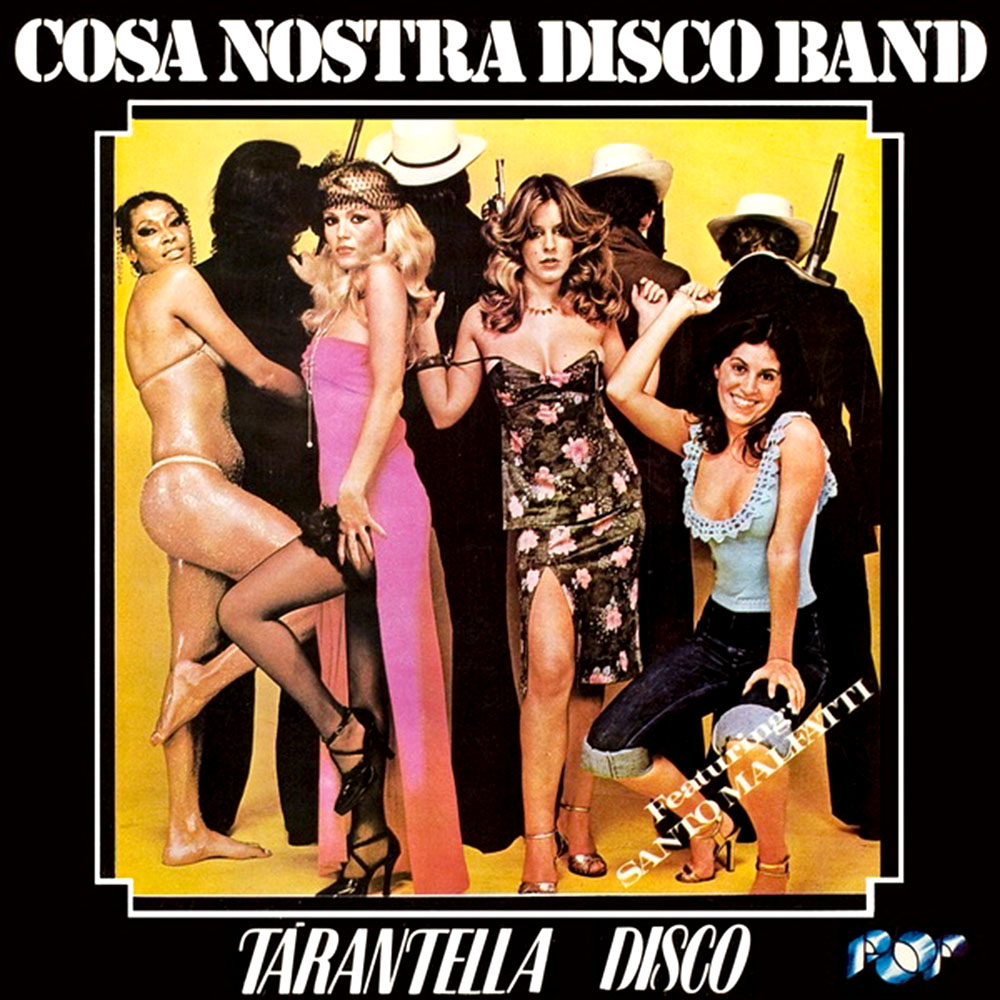 Here's a band that embraces disco's cocaine connection.
8. Disco World – Various Artists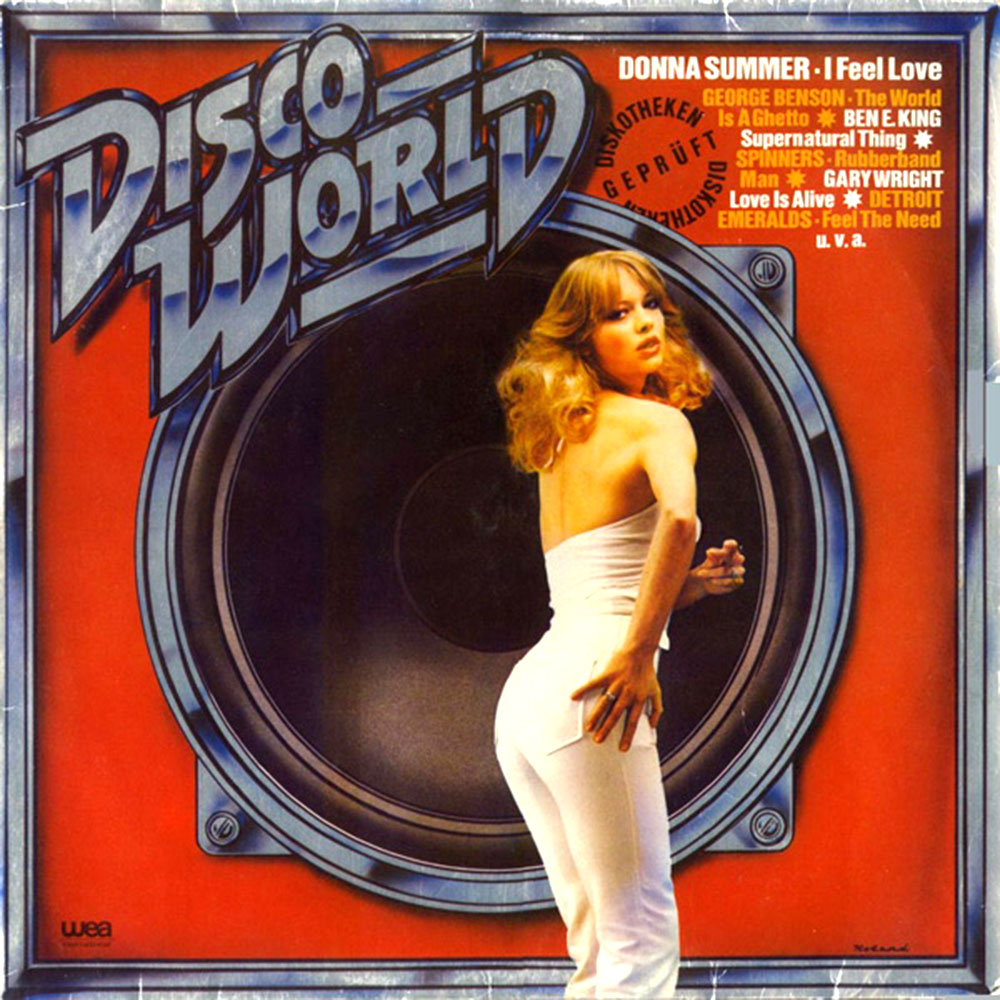 9. Disco Double Gold – Various Artists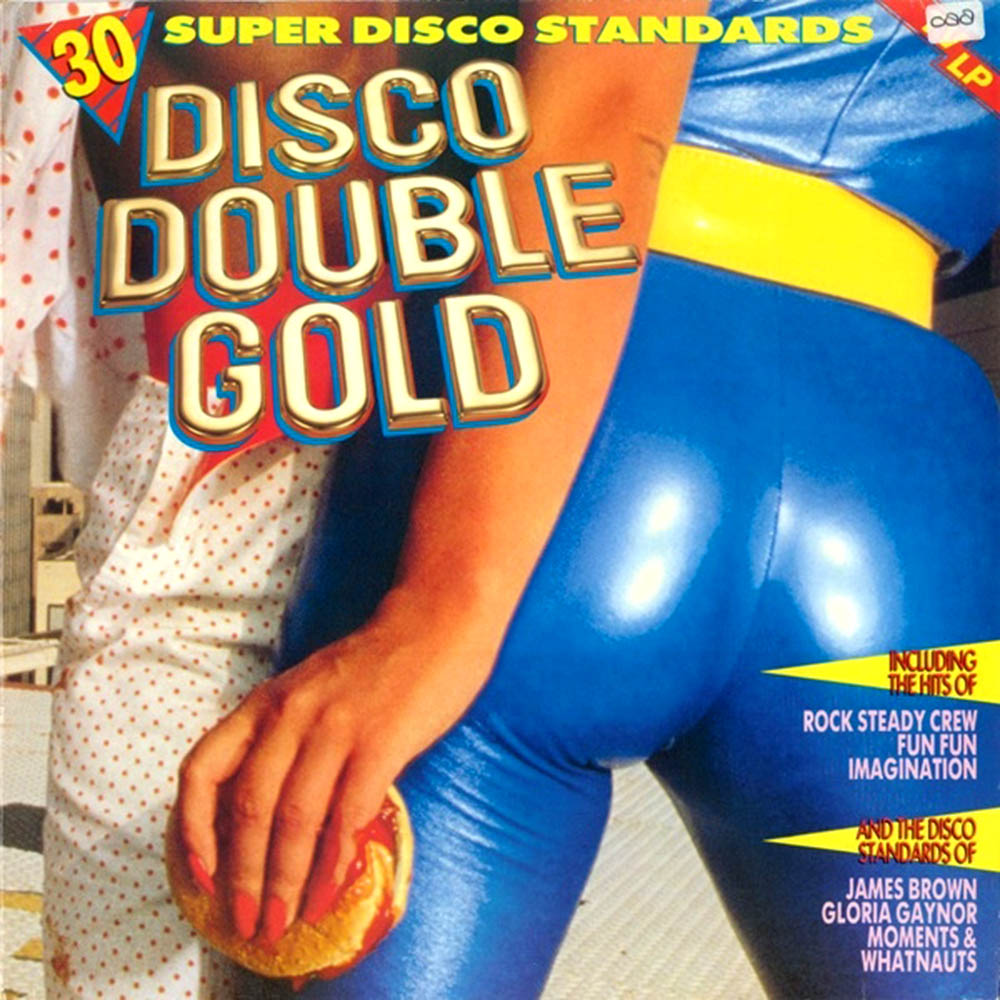 Why does this album cover feature a woman holding a hamburger oozing ketchup?  When it comes to disco compilation LPs, it's probably best not to ask too many questions.
10. Do It For Me – Disco Jennifer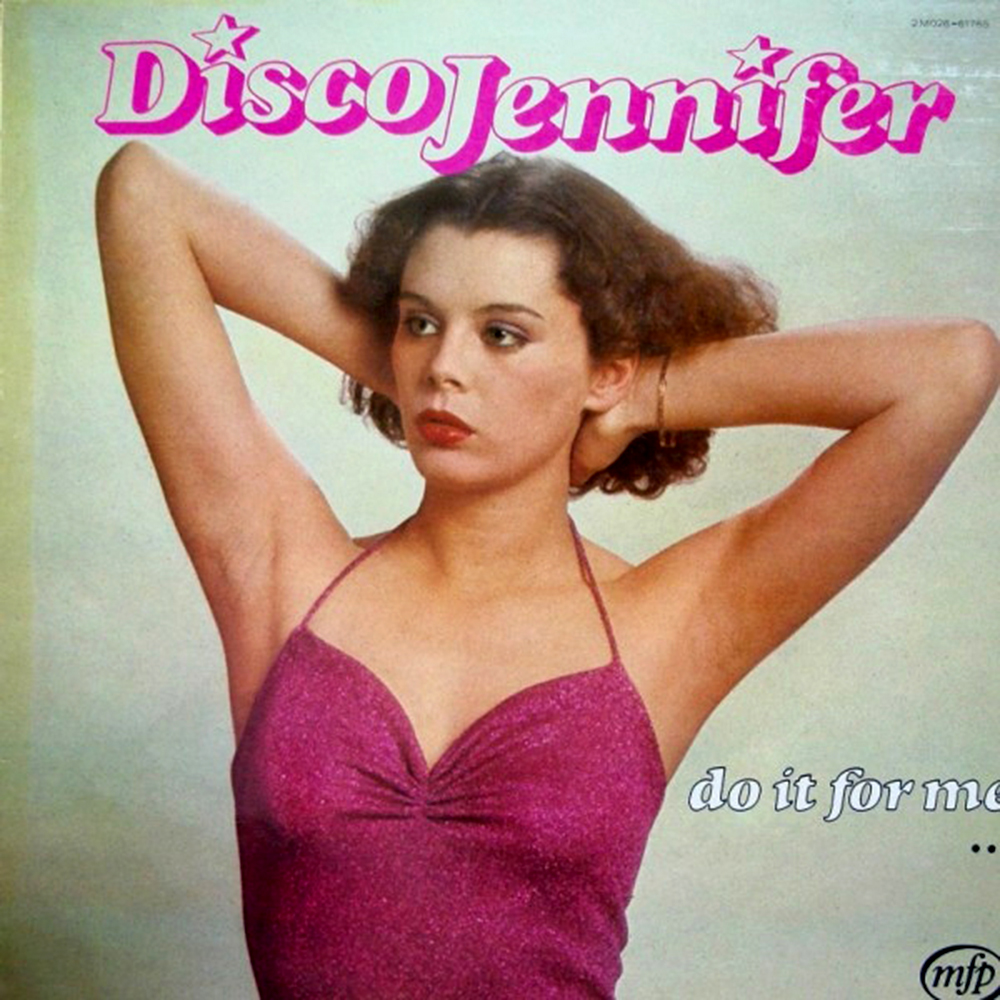 Disco Jennifer isn't asking; she's demanding you do it for her.  I'll let you speculate as to what "it" is.
11. Disco Love Affair – Mystic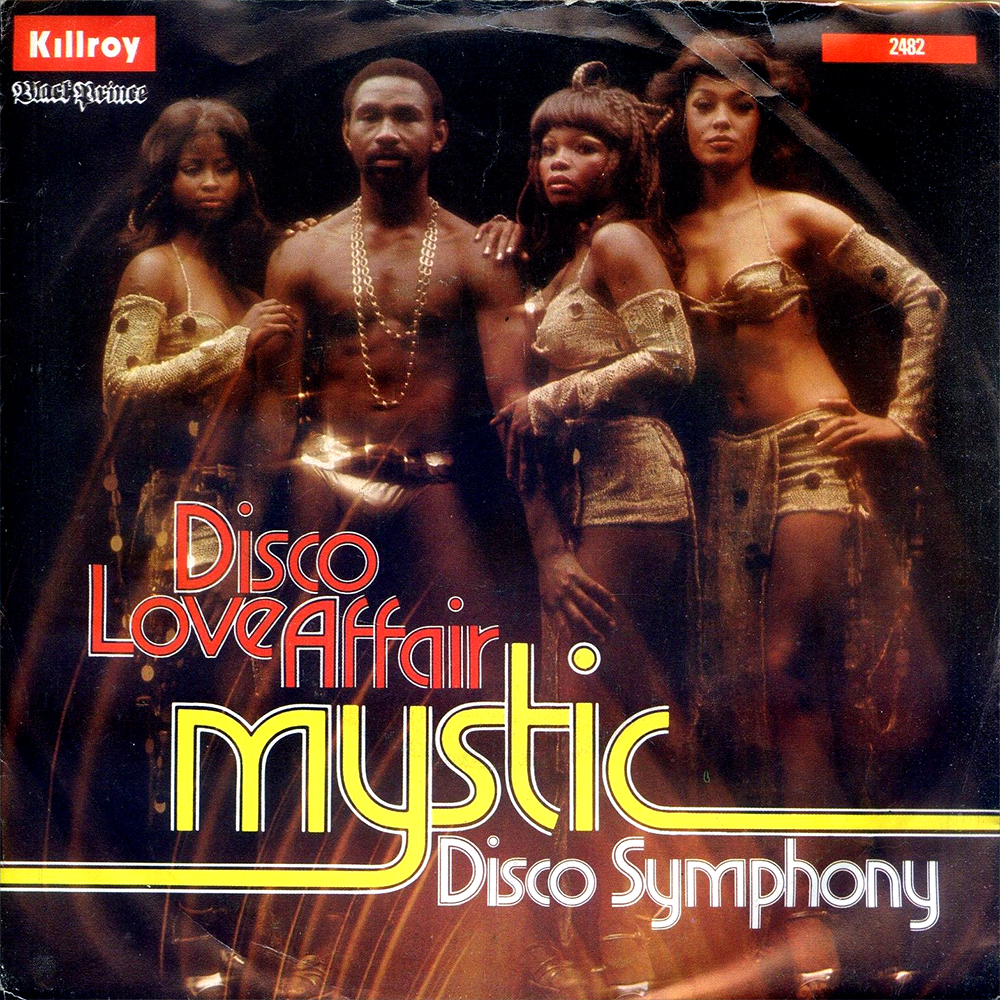 When a gold lamé speedo isn't an odd or unusual fashion choice, you know things have gone off the crazy scale.  Such was disco.
12. Disco Shock – Various Artists (Finland)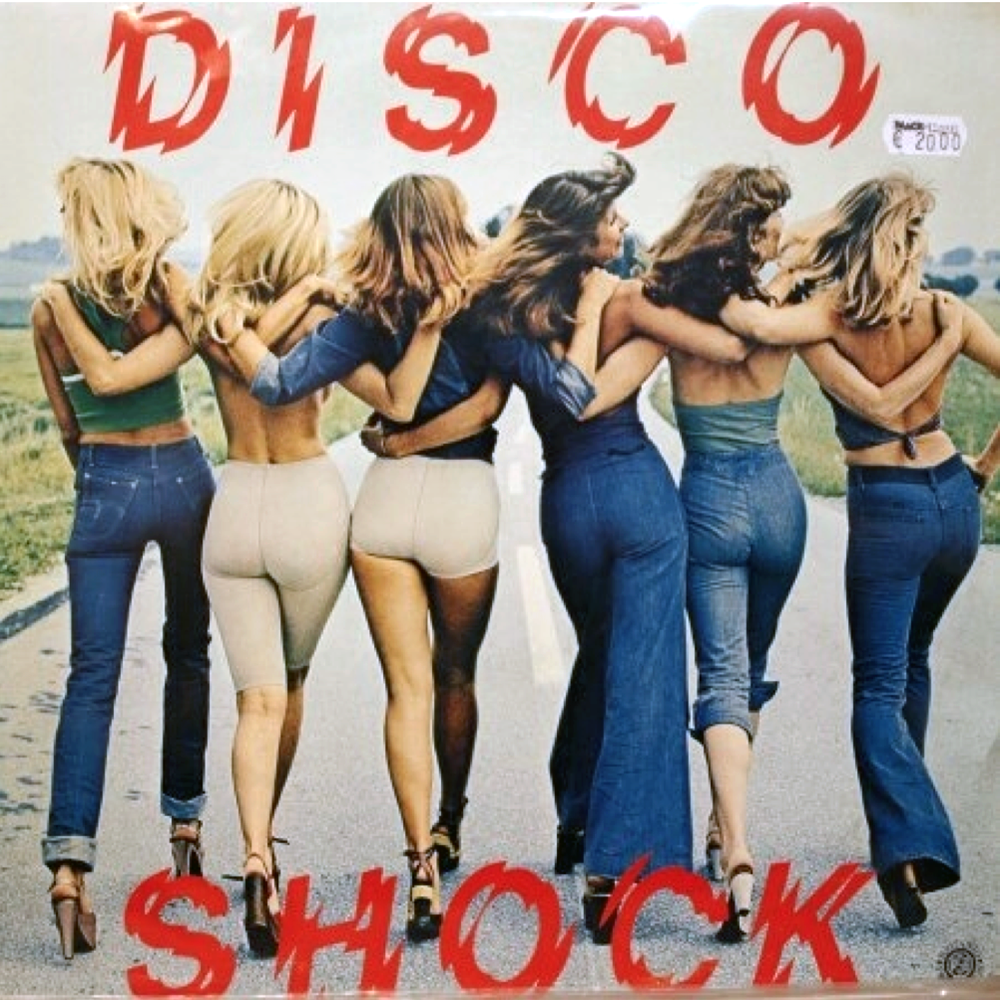 13. Cookie Disco – Sesame Street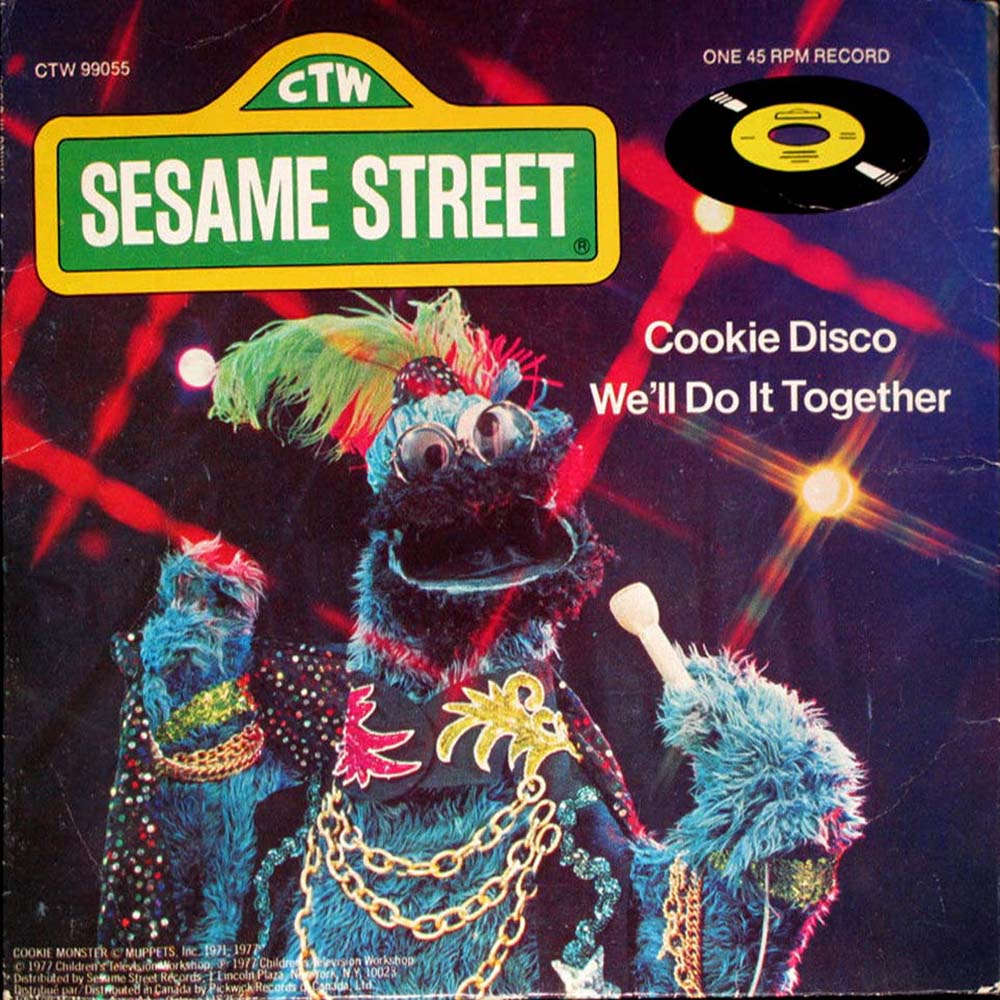 There were a number of reasons disco fell out of favor in the early 1980s.  Perhaps the biggest factor was the complete over-saturation.  When even Sesame Street is cashing in on the disco gravy train, you know the days are numbered.
14. Disco Fever – Various Artists (Brazil)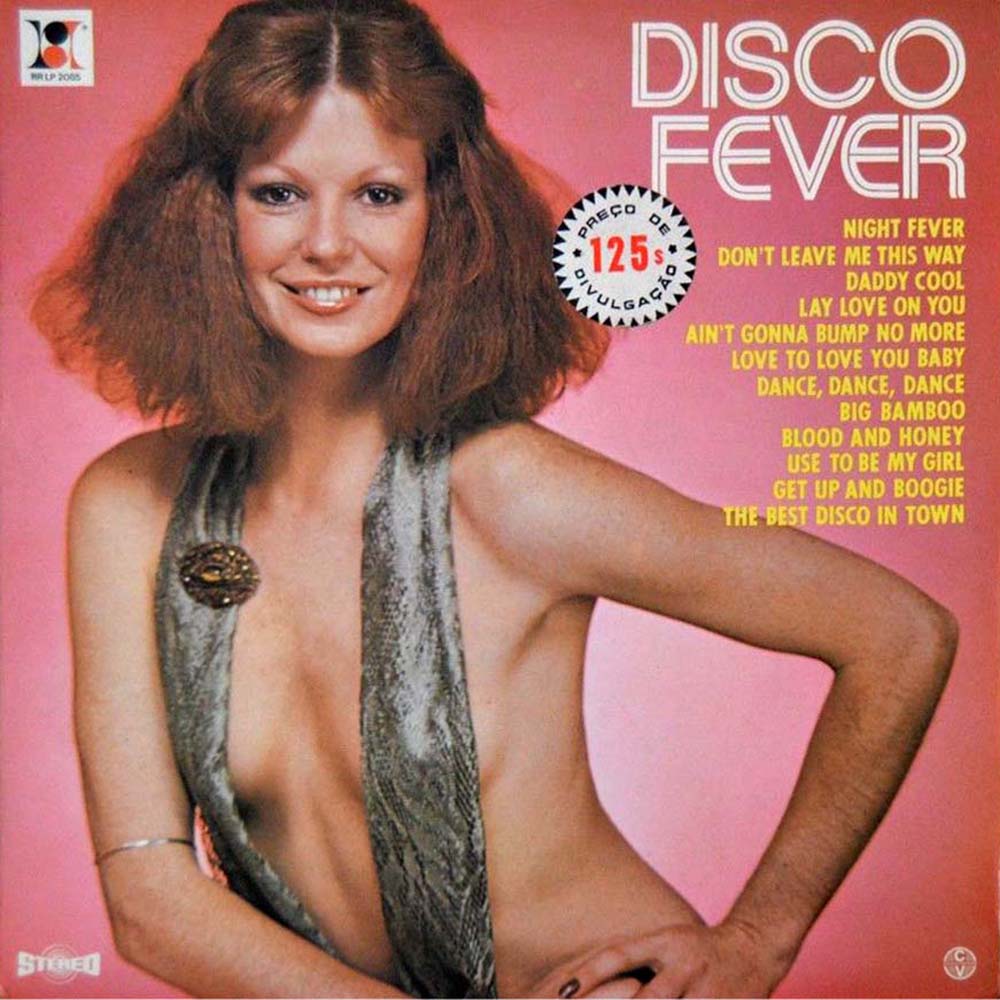 Is it just me, or does her forearm look a bit… mannish?
15. Discoboom – Various Artists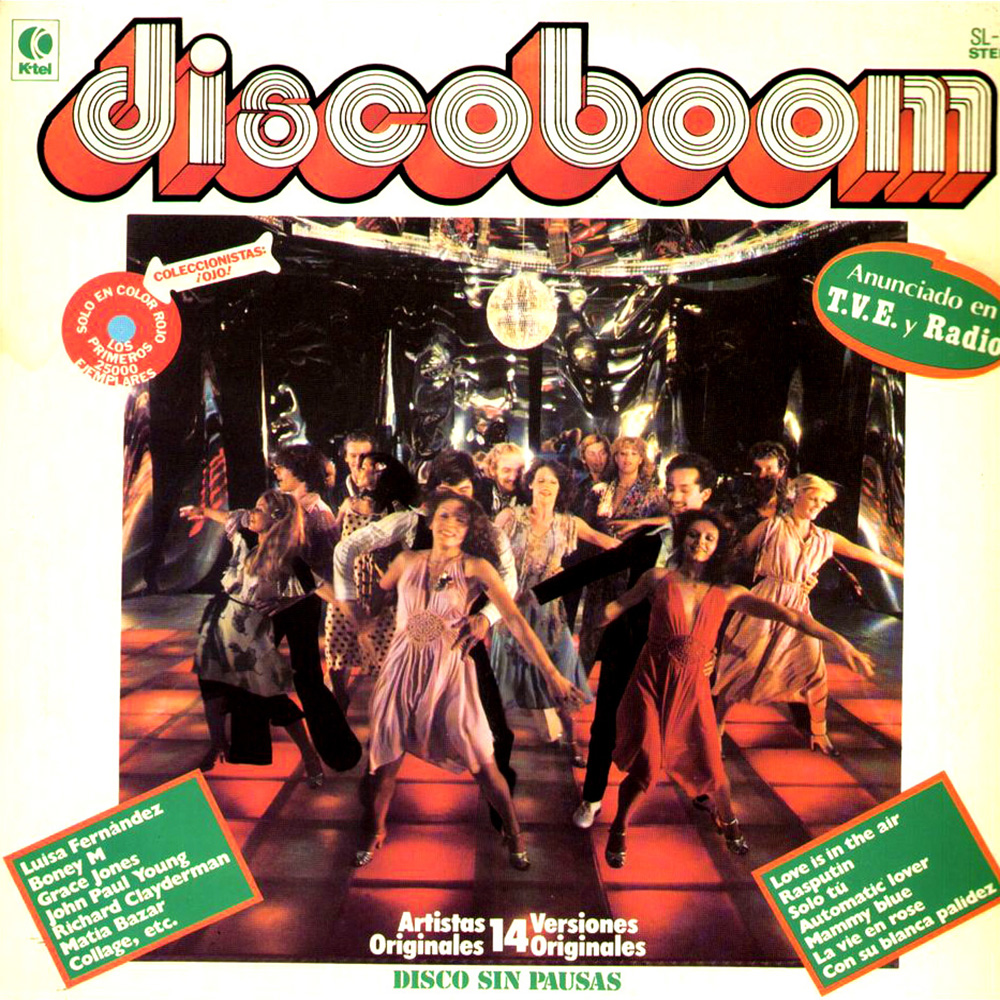 16. D.I.S.C.O. – Ottawan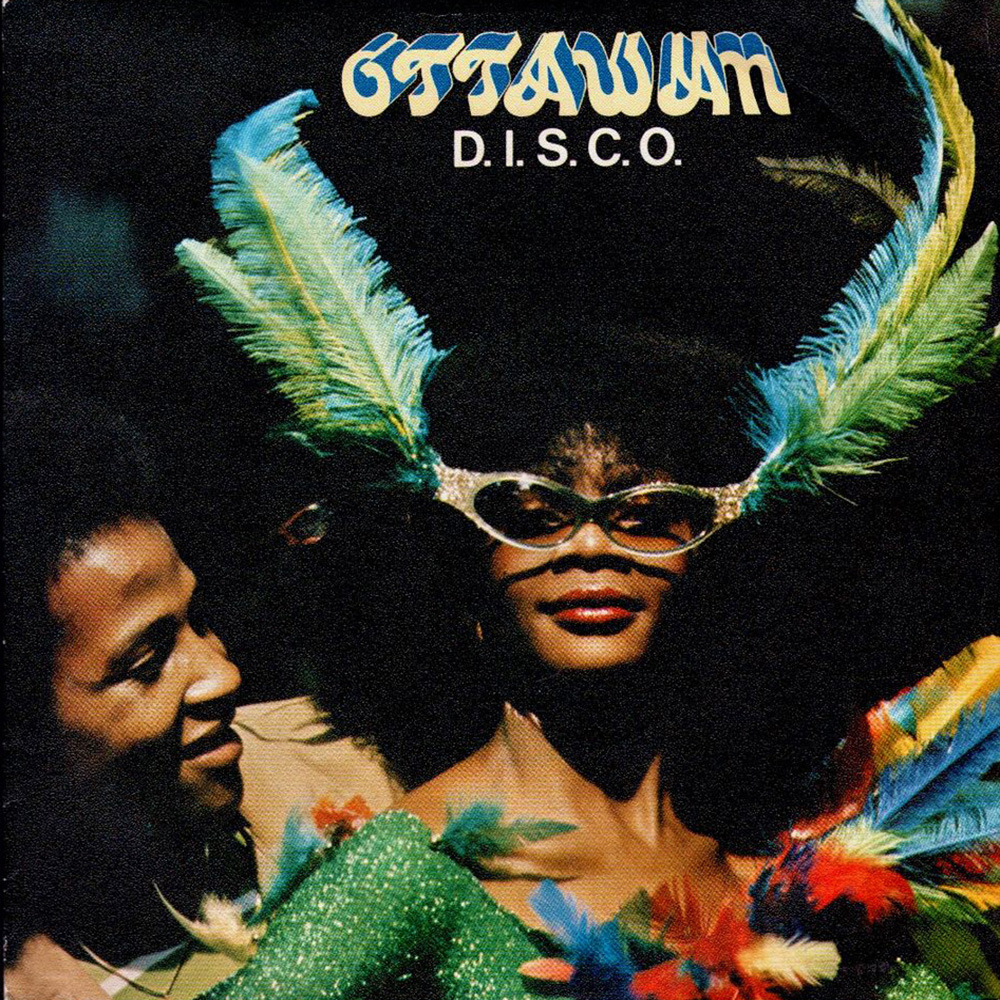 The French band Ottawan tells us that disco is an acronym for: "She is D, delirious / She is I, incredible / She is S, superficial / She is C, complicated / She is oh-oh-oh".
17. Disco Dynamite! – Various Artists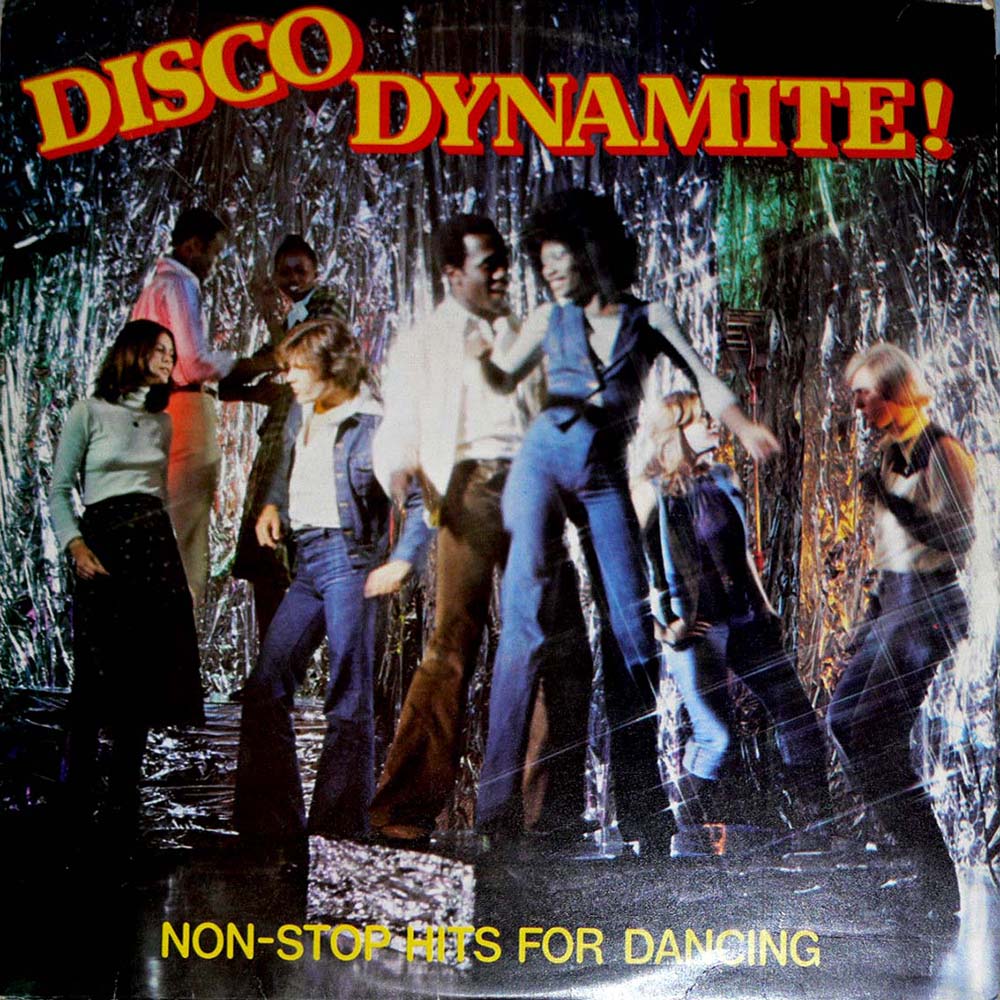 18. Superman and Other Disco Hits – The Doctor Exx Band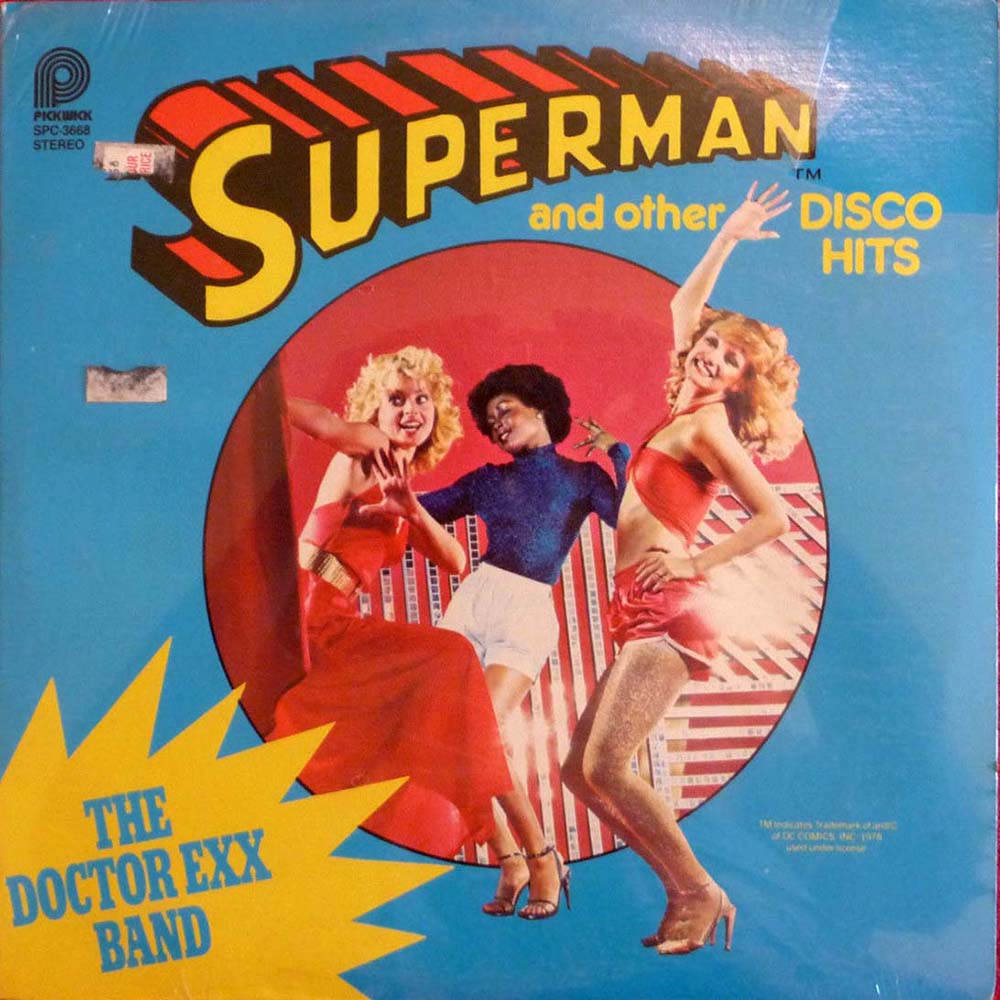 From the back of the record: "Doctor Exx's band is get on down disco dynamite! Over thirty driving players plus laser hot synthesizers that take you on a non-stop trip. From Superman groovin' out of sight to spaced out goodies like Star Wars and 2001 Themes. The big heat of hits from the big screen. Let's get it on!"
Featuring the Superman inspired classic – "Lois Gets Down"
19. Westbound Disco Dazzlers – Various Artists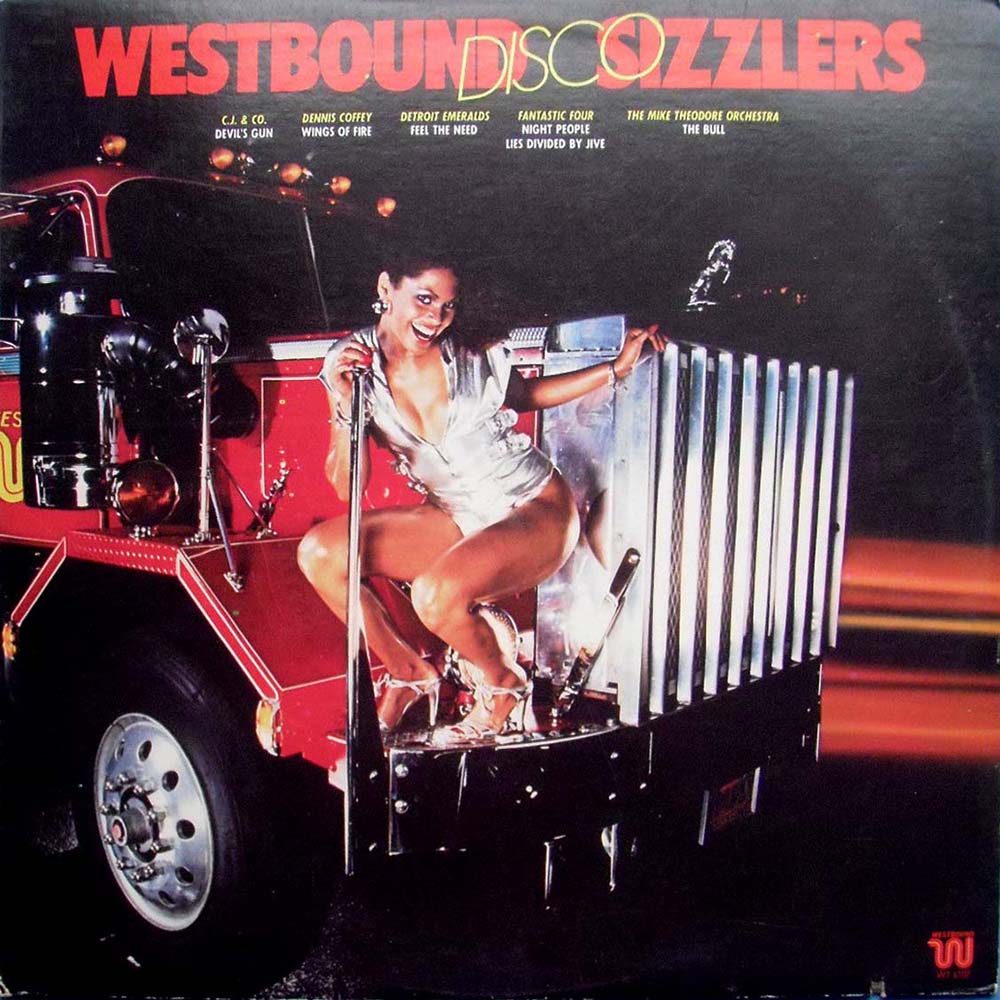 20. Quisqueya Disco Party – Tito Delgado Y Su Orquesta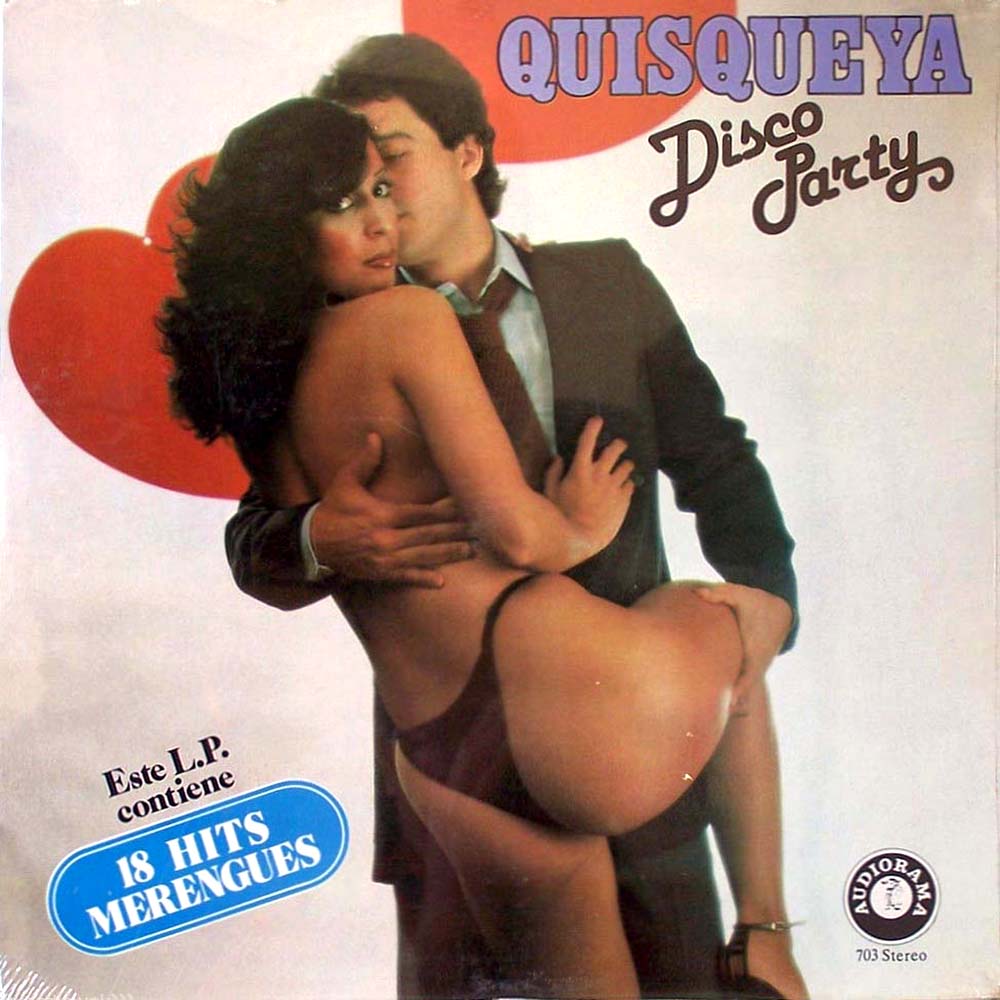 Fact: Puerto Rico has the best disco parties.
21. In the Navy – Irwin the Disco Duck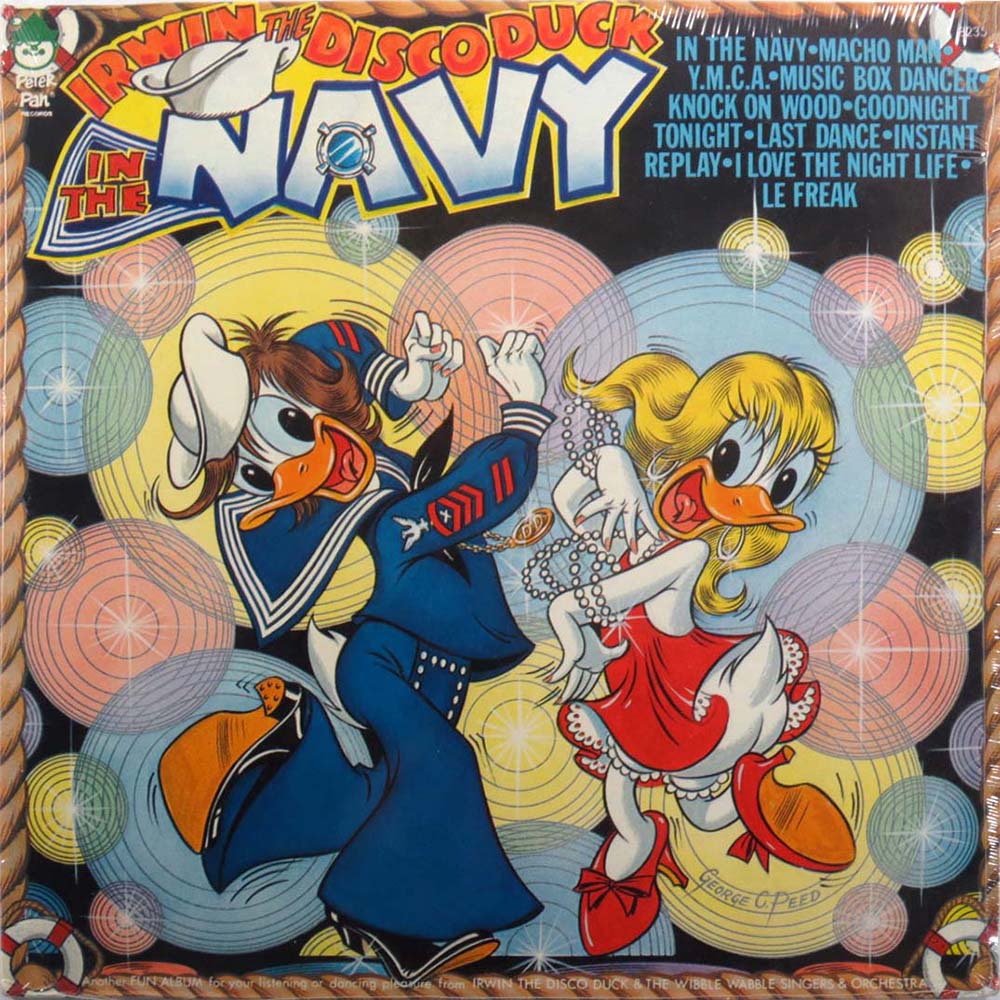 Irwin the Disco Duck (inspired by Rick Dees' godawful novelty hit, "Disco Duck") was voiced by the same guy that voiced Scrappy-Doo, perhaps the most hated Saturday morning cartoon character of all time (followed closely by The Great Gazoo).
22. Disco Saturday Nacht – Eine Kleine Disco Band
I've forgiven Germany for WWII… but not for this record.  Some things are just unforgivable.
23. Captain Kirk's Disco Trek – Keys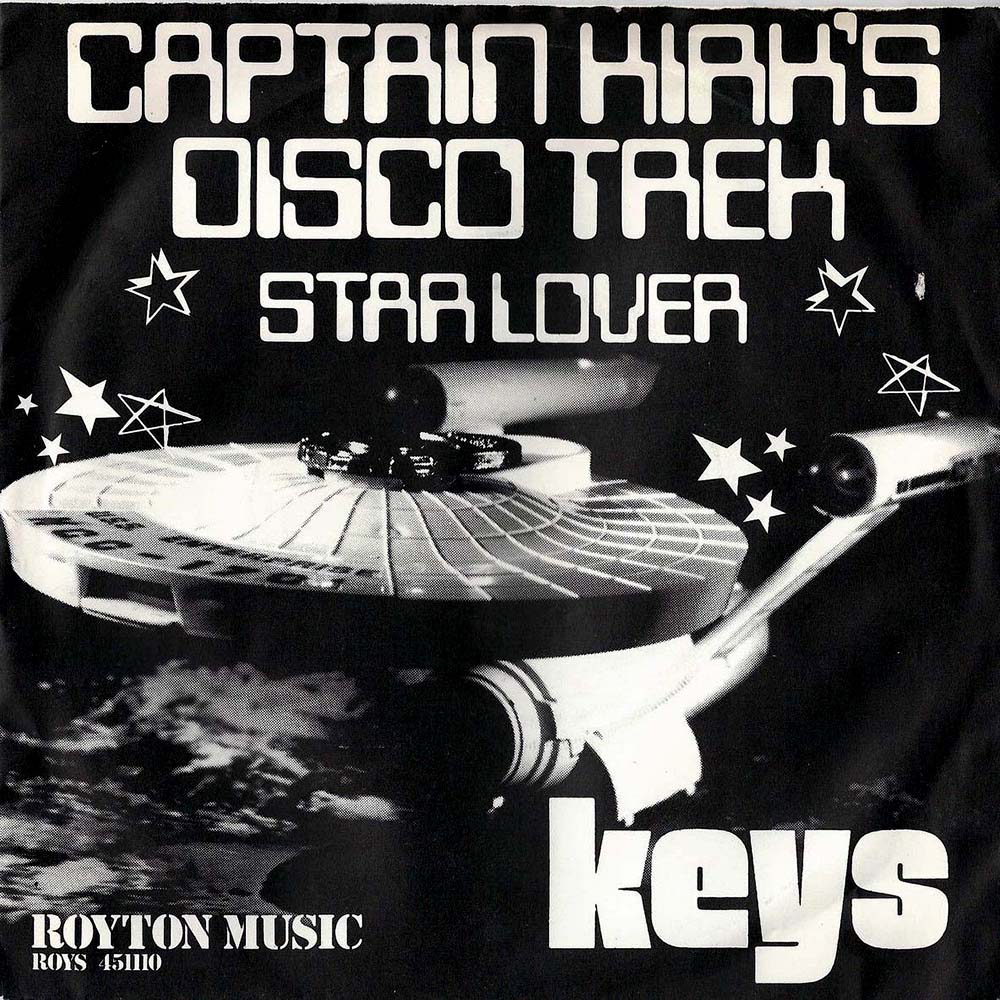 24. Discomania – Café Créme

A disco medley of Lennon/McCartney compositions – "the disco album that swept the European continent".
25. Disco Radio Action – Various Artists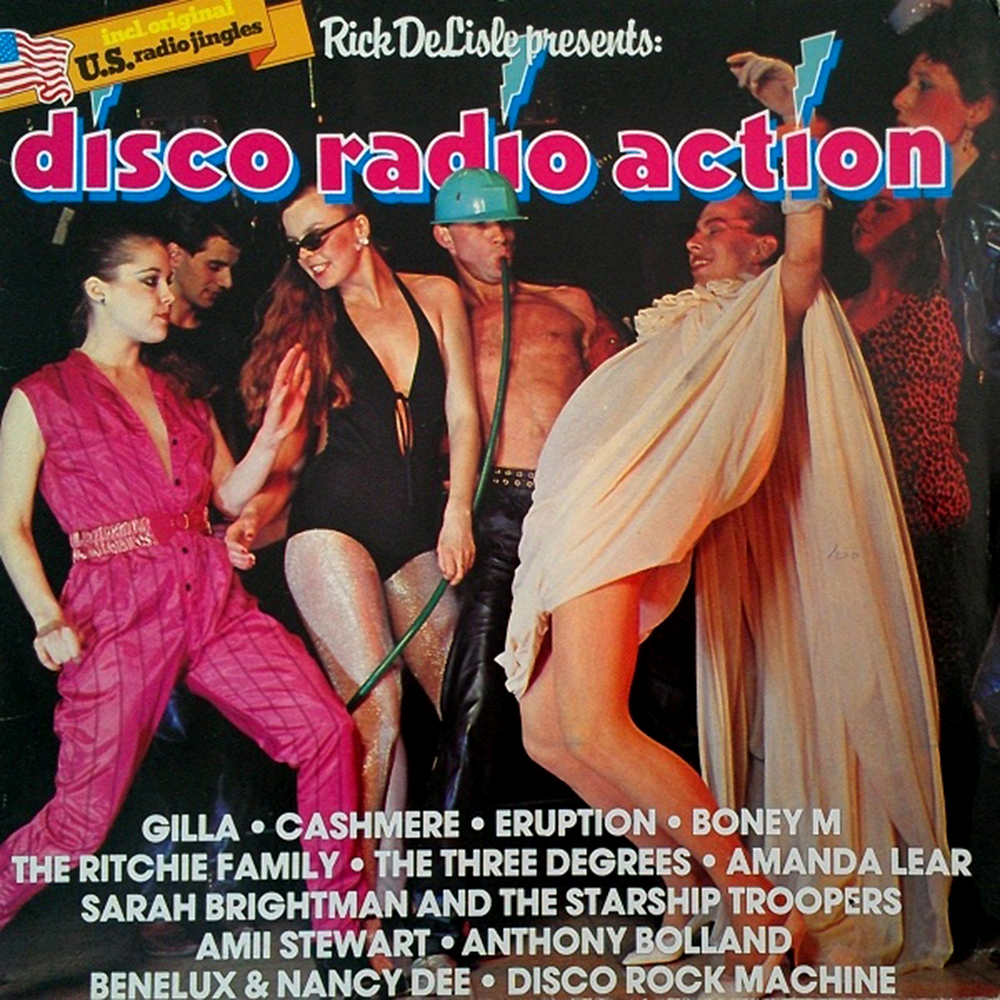 There's just a rainbow of crazy here.   I think it's fitting we end this with a construction worker sucking on a garden hose. Cheers.