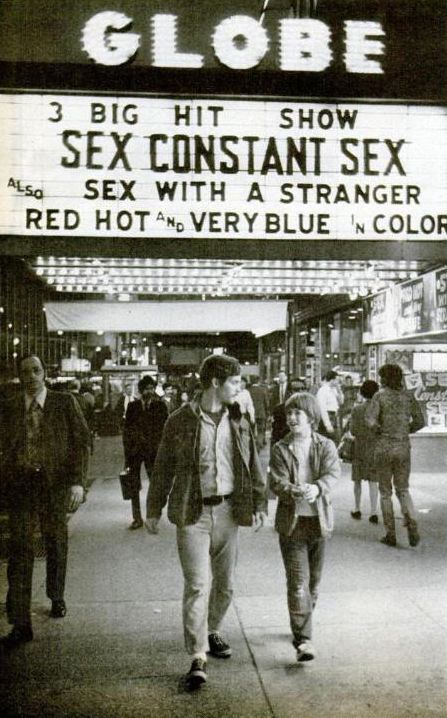 WITH the 1970s came a tidal wave of sleazy movies to local drive-ins and cineplexes.  Its impetus: a combination of the new youth culture's uninhibited attitude and drastically loosened legal restrictions.  Sure, there had always been back alley burlesque, but now Deep Throat was playing downtown and breaking box office records.  Times they had changed.  And by "changed" I mean "become indescribably filthy".
Indeed, the censors were asleep at the wheel in the 1970s, and the Grindhouse Theater subsequently flourished in this glorious atmosphere of sexual liberation and lax legal codes.  This climate also ushered in the Golden Age of Porn – when the filthiest of filthy proudly emblazoned their marquees up and down Main Street.
So, let's honor this period, in all its shameful glory, with a gallery of sleazy marquees – snapshots of a time when dirty movies made it big.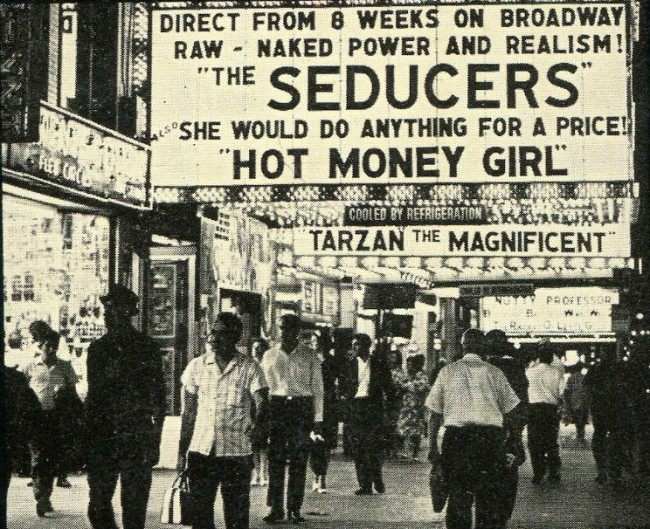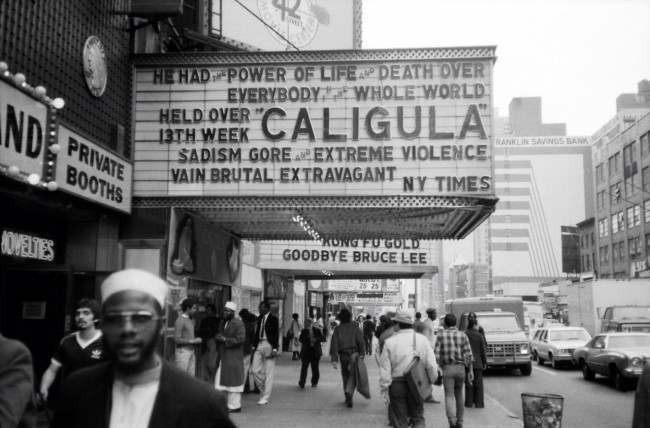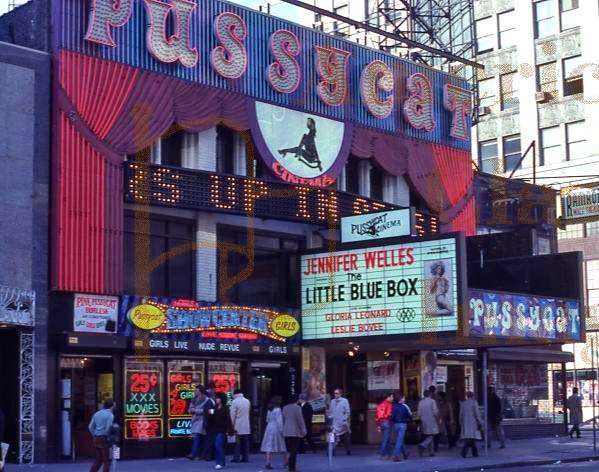 A disclaimer:  Painting the 1970s as a period of ubiquitous tolerance is an easy trap to fall into, but it isn't accurate.  There was plenty of resistance to the new cinema sewers.  The mindset of the US and many western nations had definitely tipped to the more tolerant side, but by no means was there universal acceptance.
That being said, it is the only time in the history of American cinema where pornographic films were semi-legitimized. "Porno chic" was in full effect – Behind the Green Door was shown at Cannes and Debbie Does Dallas and Deep Throat were raking in untold millions.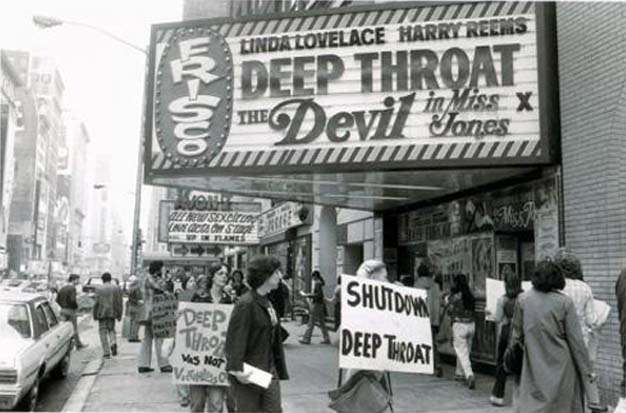 Deep Throat was made for about $23,000 and was released in 1972.  The movie quickly became the most profitable movie of all time (and still is today), pulling in over $600,000,00!  Although, the numbers vary because so much fell into the hands of organized crime (who profited from the seedy movie houses).
In the 1970s, it was a commonly expressed belief that the porn industry would actually meld with Hollywood. Bob Hope was even making jokes about it:
"I went to see Deep Throat 'cause I'm fond of animal pictures. I thought it was about giraffes." [insert laugh track]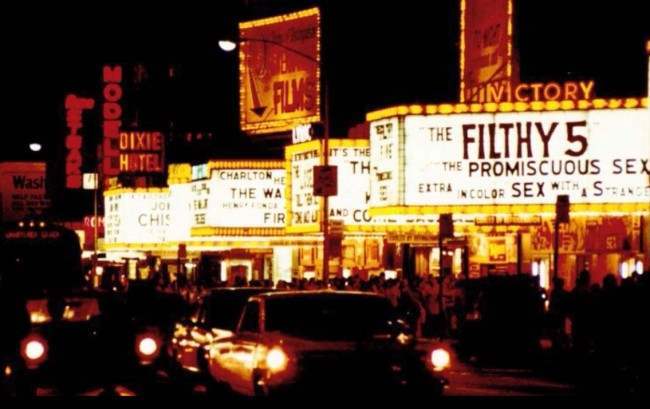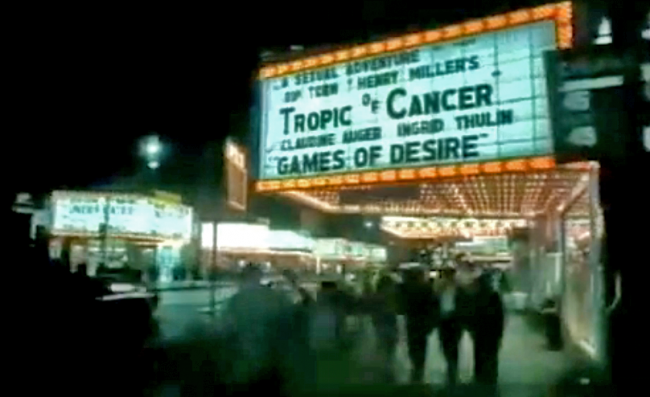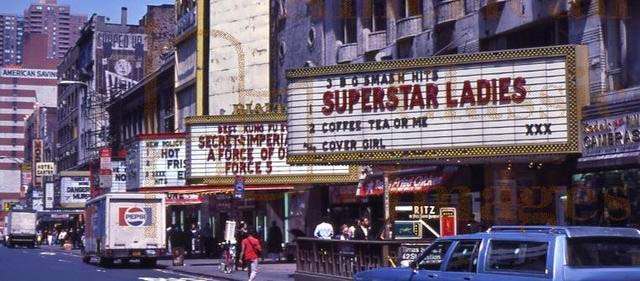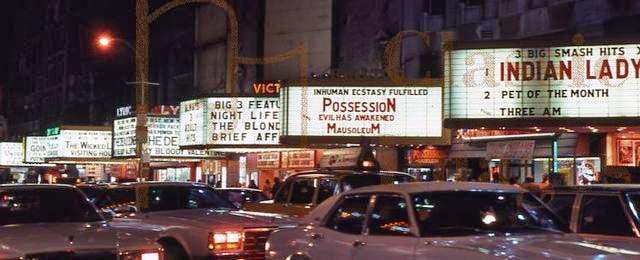 The X-rating was being applied to British films years before it arrived in the US.  Once in the States, American film distributors applied to their own products these unofficial subcategories:
Soft X – female nudity, no male frontal nudity, no sex real or simulated

Hard X – male & female frontal nudity + simulated sex

XX – actual sex

XXX – "This one goes to 11"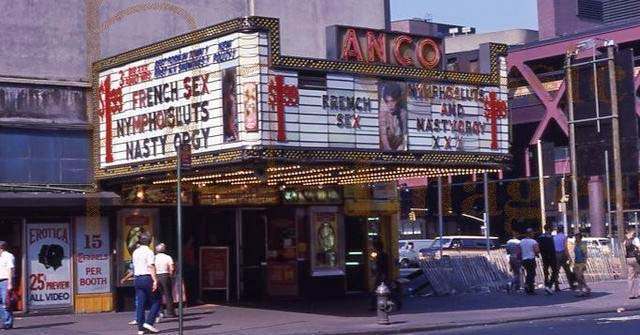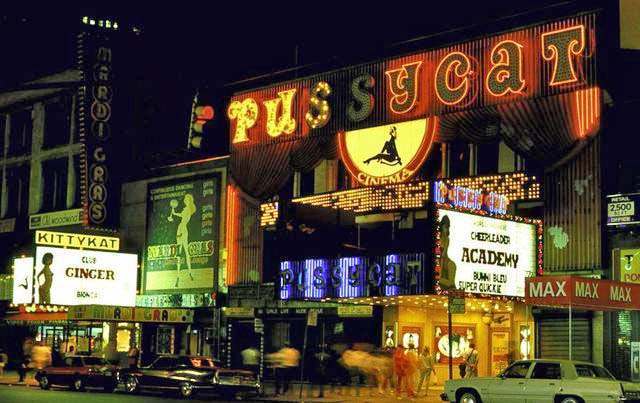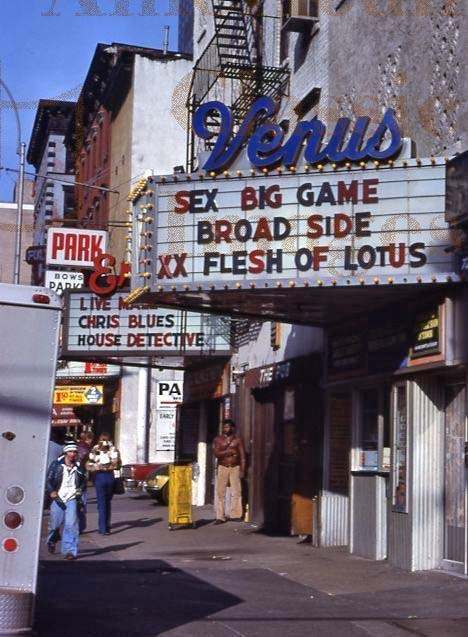 But all "good" things come to an end.  The 1980s arrived.  Reagan made absolute war on naughty movies, making it a legal nightmare to peddle sinful celluloid.  His attack dog, Ed Meese, made it abundantly clear to anyone making money off of pornography that he would go completely medieval on their ass.
What determined if something was pornographic?  If it gave Ed Meese an erection it was illegal; if he remained flaccid, it was okay.  It was very scientific.
It's also important to note that it wasn't as if Reagan cast a hypnotic spell over a nation; the resentment towards these theaters of ill repute had been there all along.  The Gipper tapped into that demographic and systematically brought down the adult movie theater market.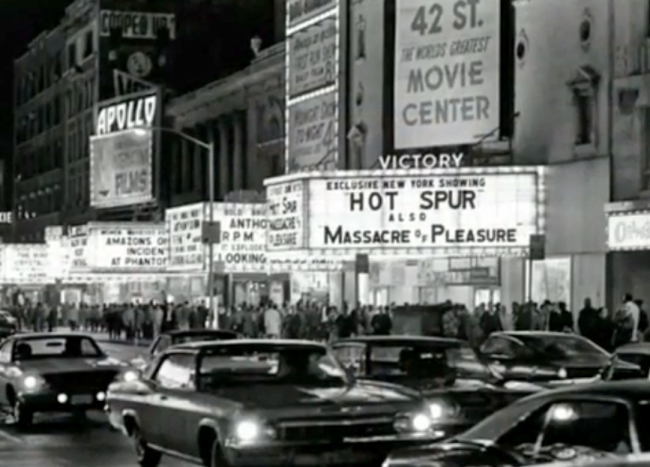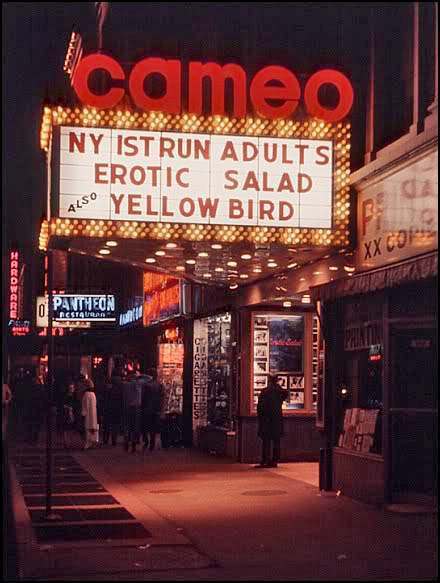 It wasn't just the Feds that put the kibosh on seedy movies.  The nail in the coffin came in the form of video-cassettes, which made watching dirty movies a whole lot more convenient and free from public shame.  Seemingly overnight, the grindhouse and XXX theater had become nothing more than shameful memories.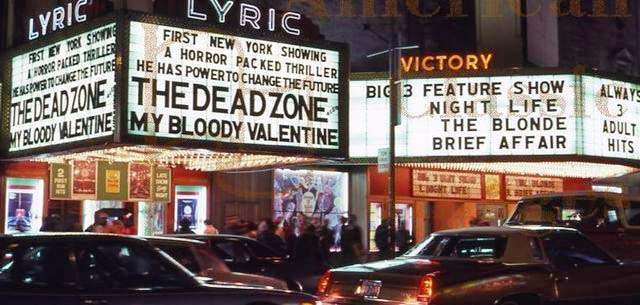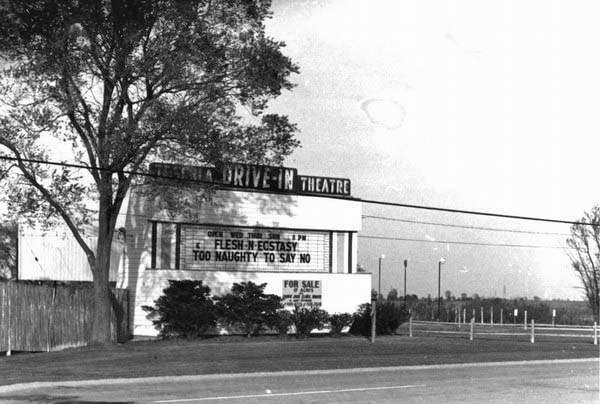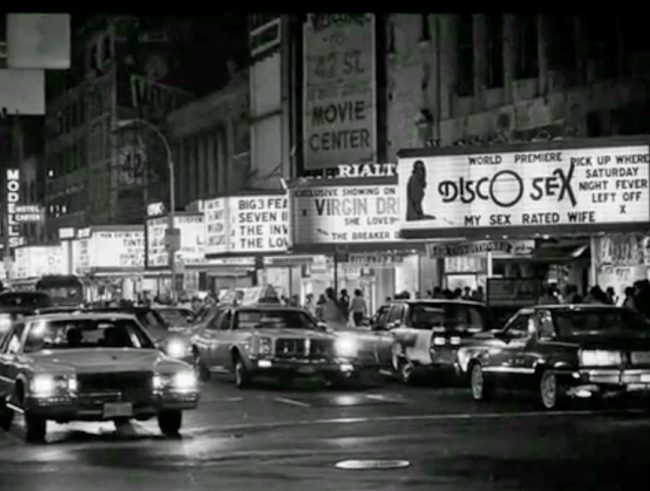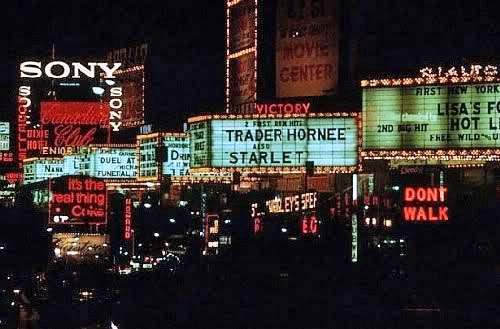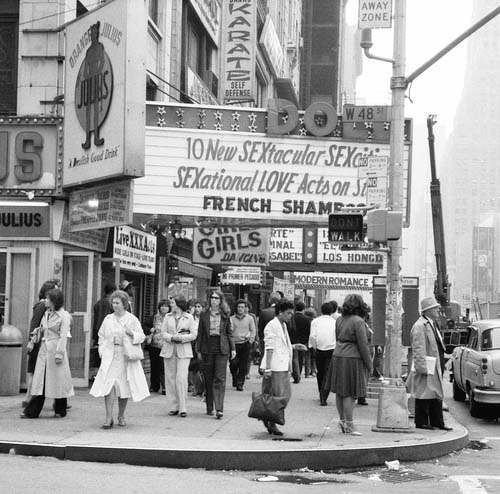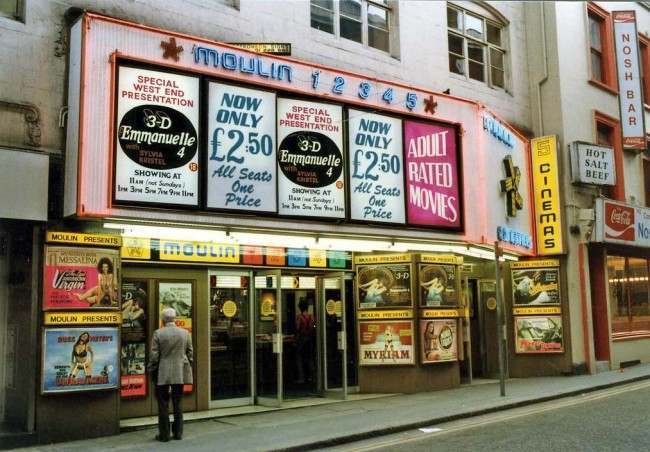 It was not an uncommon sight in the late 1980s to see these once proud dens of iniquity overgrown with weeds, but still waving their marquees of smut.  The doors have since closed, but the wicked titles of a different age never came down.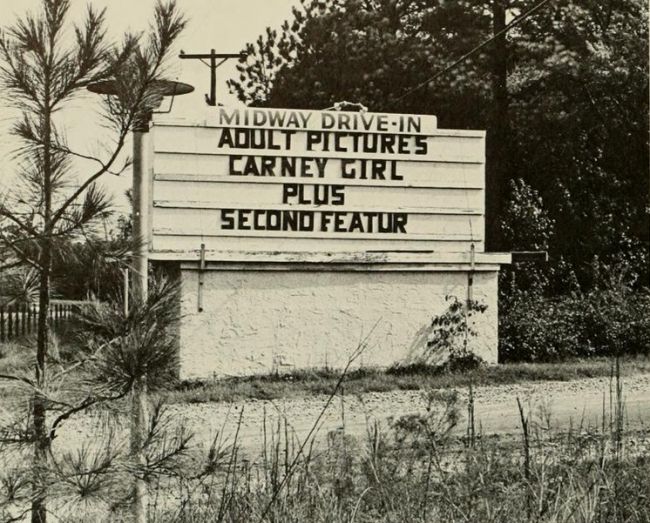 THE END