HERE is a smorgasbord of vintage cookbooks featuring some of the most unappetizing gastro-abominations ever put to print, and some that are just downright peculiar. Whether they leave you scratching your head or holding your stomach, they're all interesting to behold.  Bon Appétit!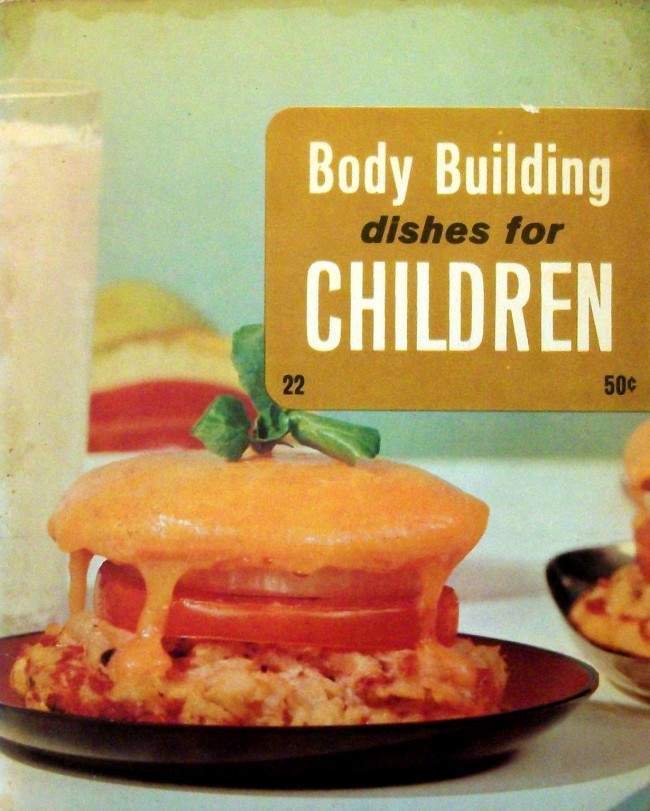 This looks like somebody vomited on more vomit.  Even the sprig of foliage at the top can't make this appear edible – but at least there's a gigantic glass of milk to wash it all down.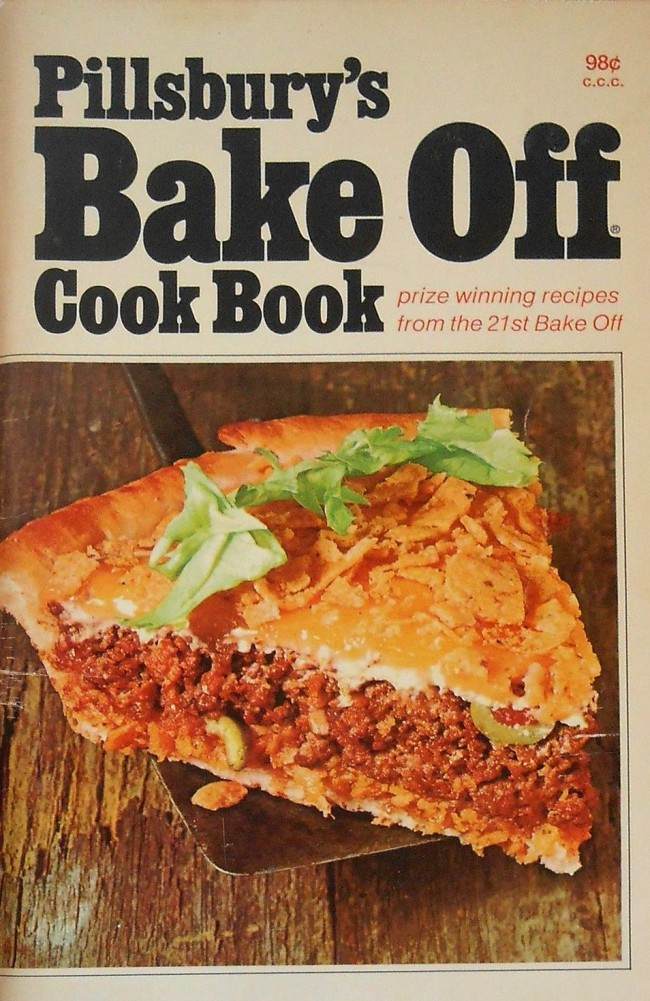 Even when I zoom-in, that green tubule emerging from the meat looks like a larva of some kind.   It's probably just an olive slice, and quite frankly the least of your worries with this mess.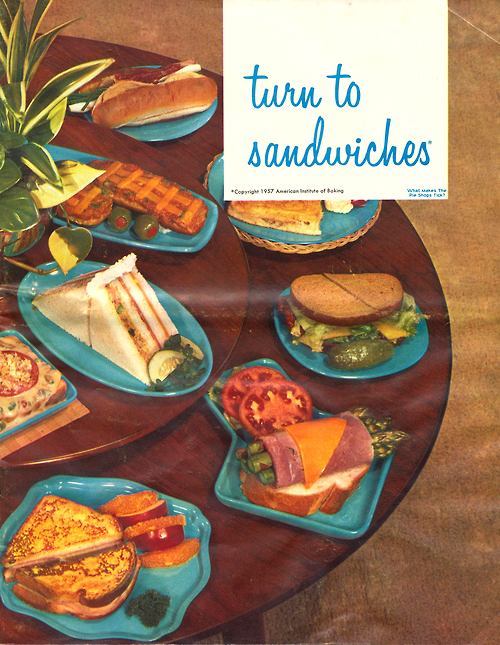 In your hour of need, turn to sandwiches.  When friends and lovers have gone away, the sandwich will always be there for you.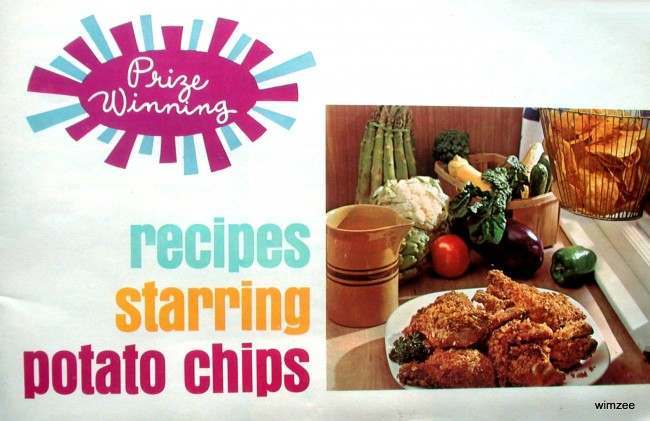 They're not fooling anyone with that cornucopia of fresh produce.  These are "recipes starring potato chips" – vegetables from the garden are there merely as backdrop.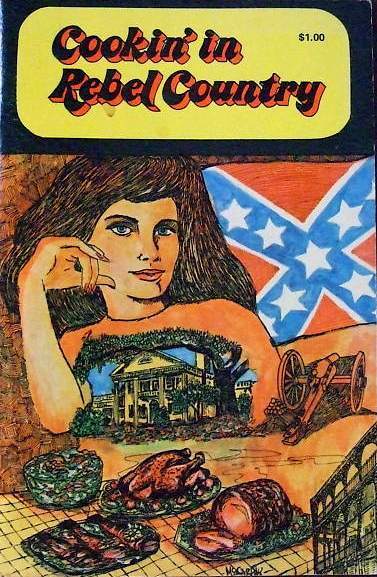 This cookbook is full of great recipes for any occasion: easy sandwiches for picnics on the slave plantation,  finger-foods for seceding from The Union, and hearty dinners after a long day of racism.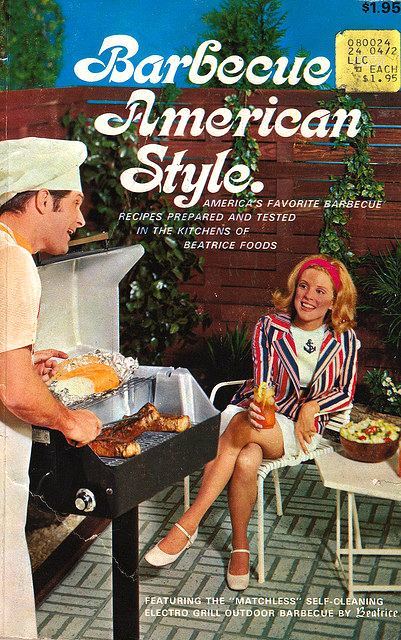 A man grills slabs of fatty meat while his adoring wife watches on:  The American Dream perfectly encapsulated.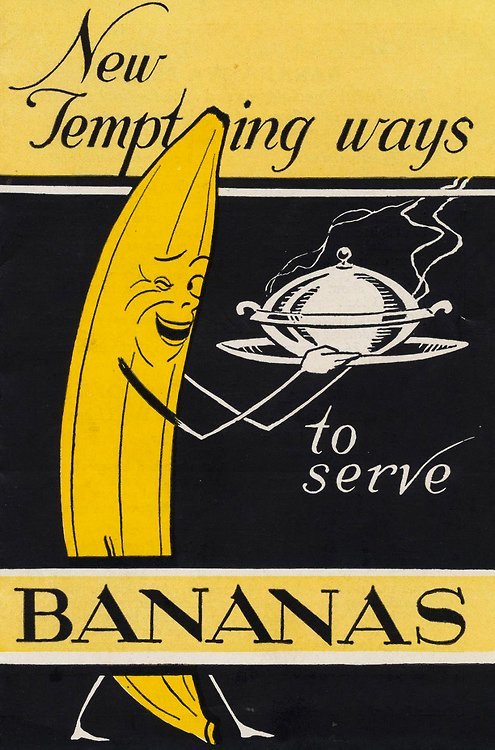 I'm not entirely sure why, but this giant winking banana is giving me the creeps.  Perhaps it's the fact that he's carrying a pot of fellow banana.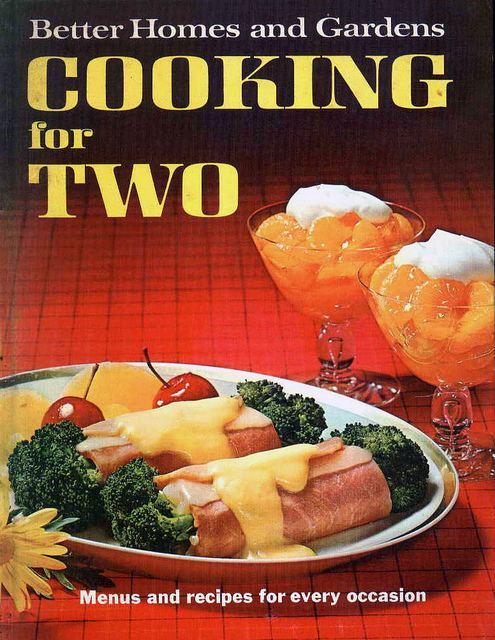 Does Hollandaise sauce really go with Maraschino cherries? Do you hold it by the florets to nibble on the ham?…. So many questions, so little time.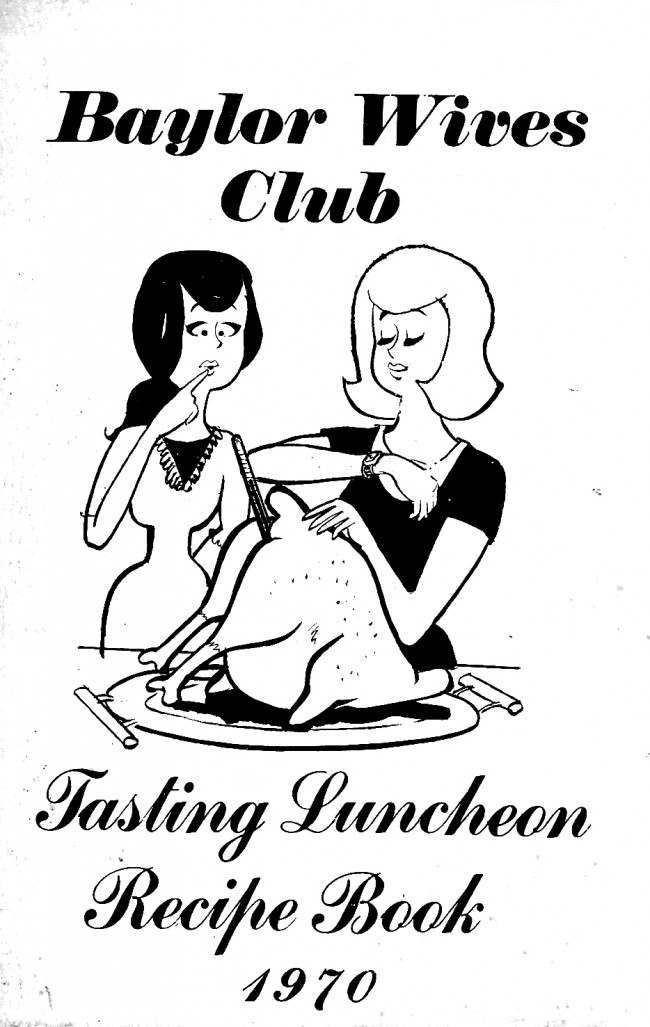 Um, yeah.  The winking cannibal banana was less troubling than this.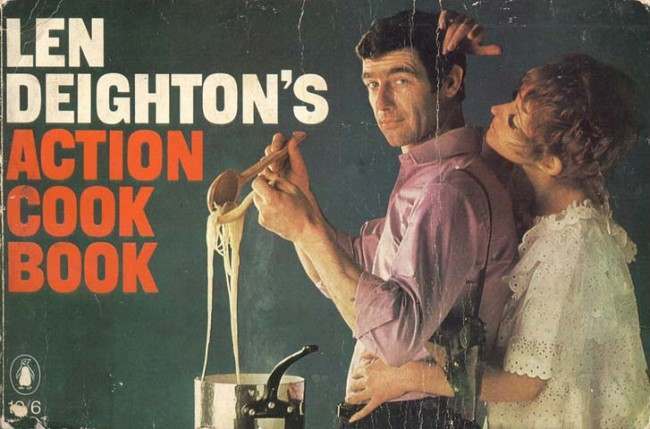 Deighton is famous for his Swinging Sixties spy novels, particularly The IPCRESS File.  Deighton also was a big time culinary enthusiast and wrote what is probably the manliest cookbook in history.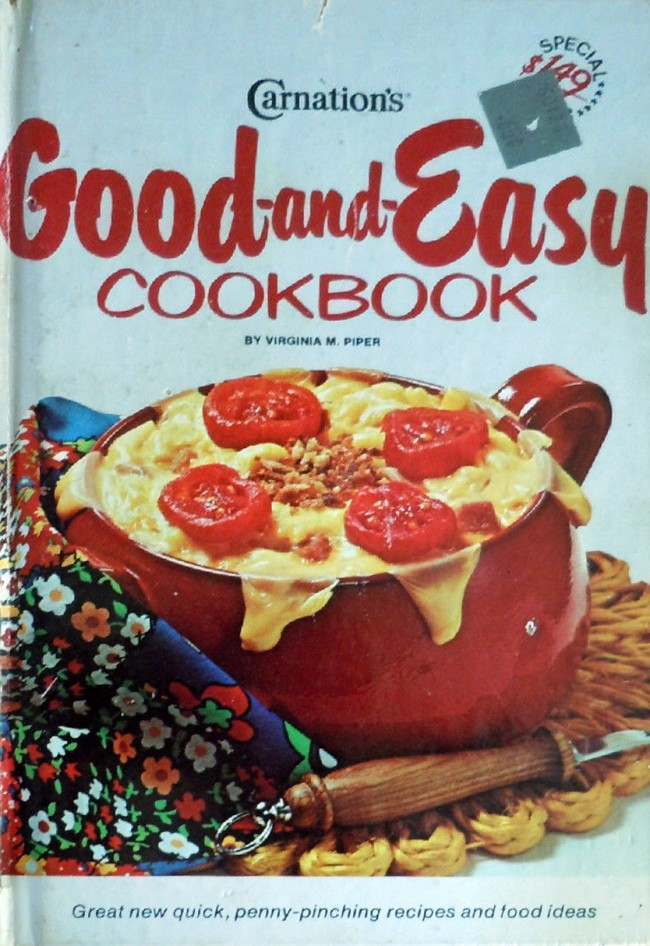 There are no words.  Just waves of nausea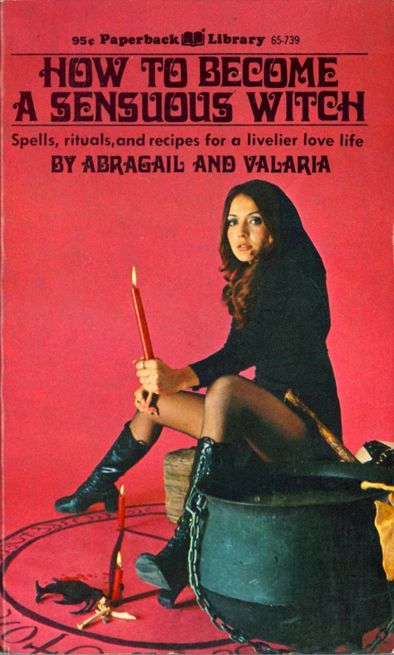 "…recipes for a livelier love life" which apparently involve blood sacrifices and pledging your eternal soul to Satan.  That seems a lot of effort – maybe just order pizza instead.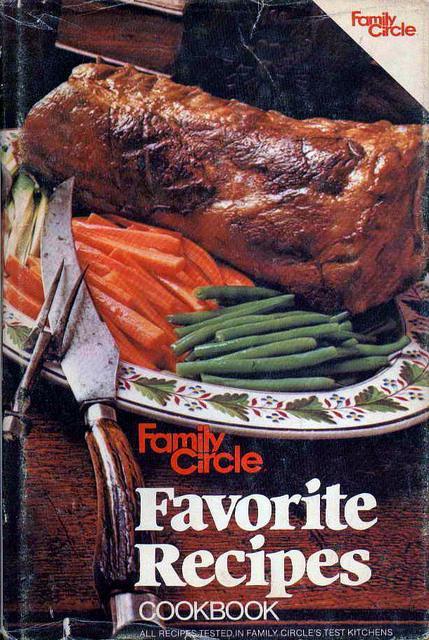 Sweet Lord! Get a load of that massive slab of meat! It looks like something Fred Flintstone would eat.  This is what a nightmare looks like for vegetarians.  I can only assume the knife is resting on the plate as a counter-weight to offset the mass of that tremendous shank of gristle and bone.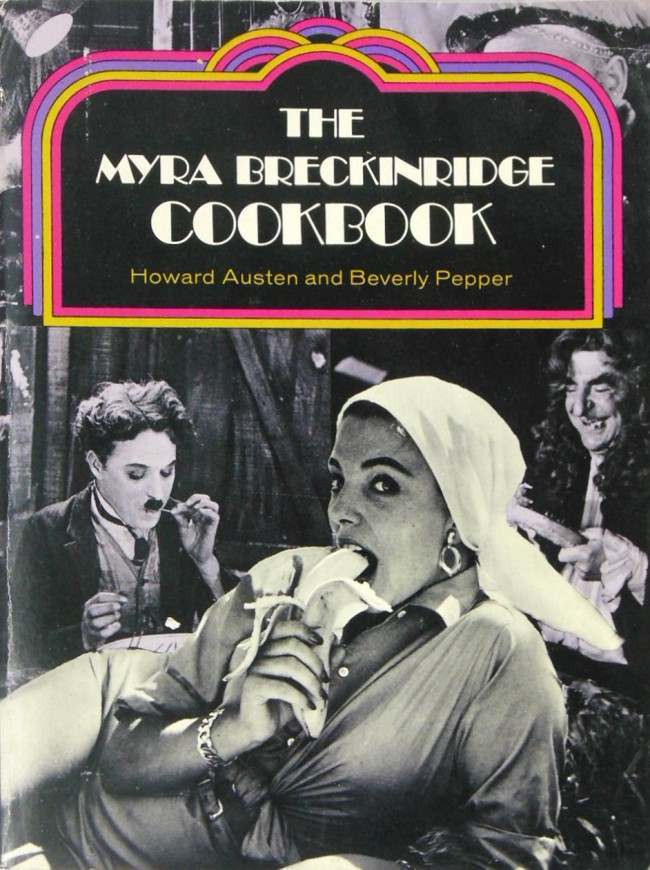 Myra Breckinridge, a book dealing with transsexuality and deviant sexual practices, seems an odd choice to have an accompanying cookbook.  Although, I understand the "Cumin Covered Cock" is quite good (not a joke – it's in the book).  File this under "only in the 70s".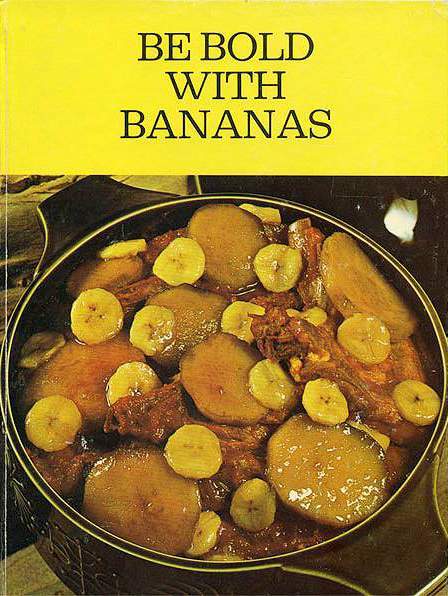 Actually, on second thought, be timid and apprehensive with bananas.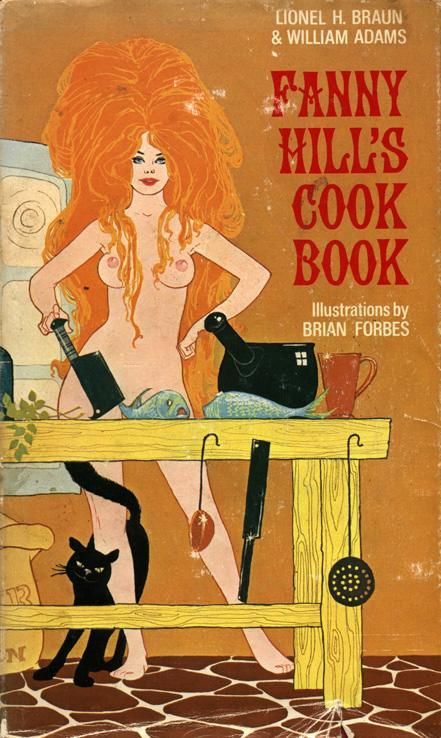 Got a hankering for some "Whores d'Oeuvres"? Craving a "Hot Bitch in a Blanket"?  I recommend Fanny Hill's Cook Book (1970) which contains these recipes and more.   (Although, having a naked whore in the kitchen is probably a bit unsanitary.)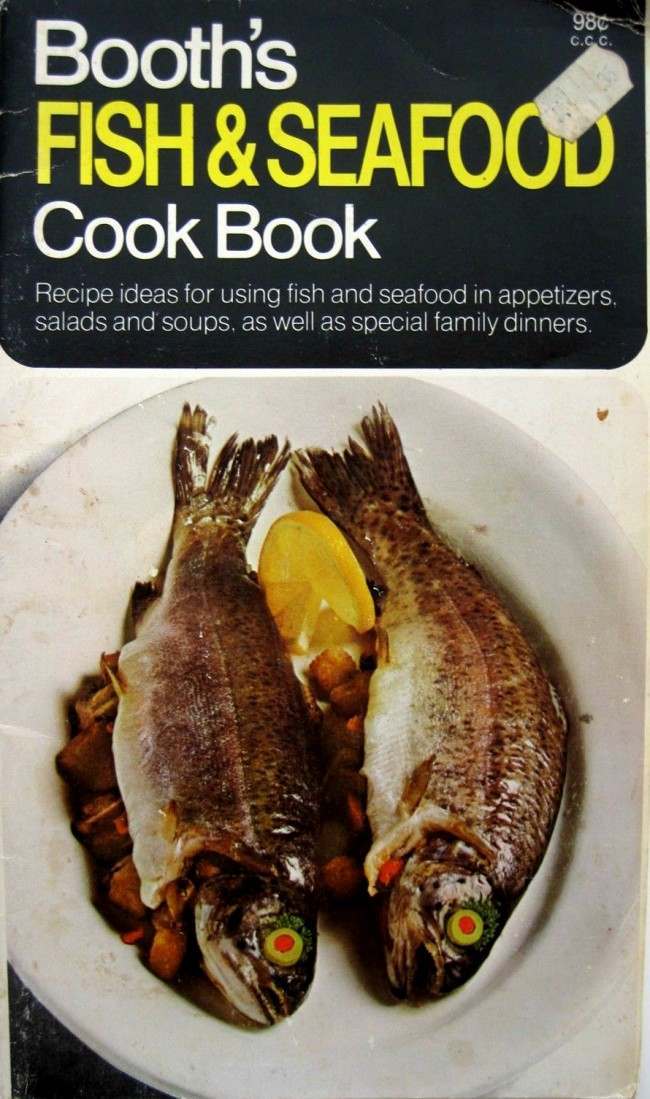 Using olive slices for eyes is a nice tough.  And by "nice" I mean "frightening".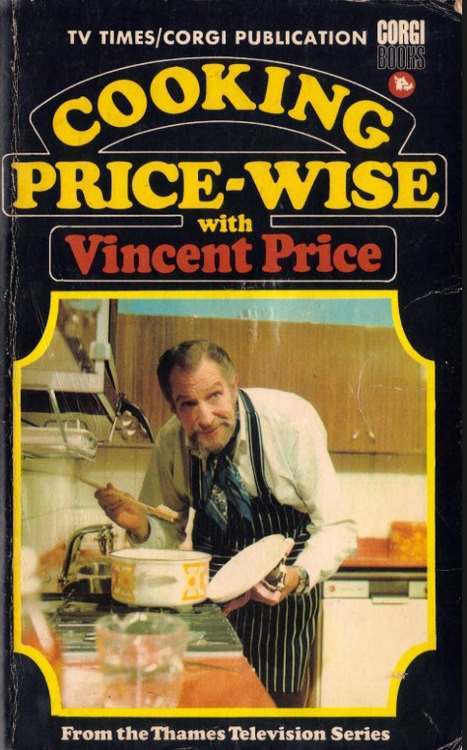 Yes, I know Price was an art connoisseur and culinary master.  However, nearly every film I've seen him in, he's a maniacal fiend liable to have something very ghoulish in that crock pot.  His cooking is not to be trusted.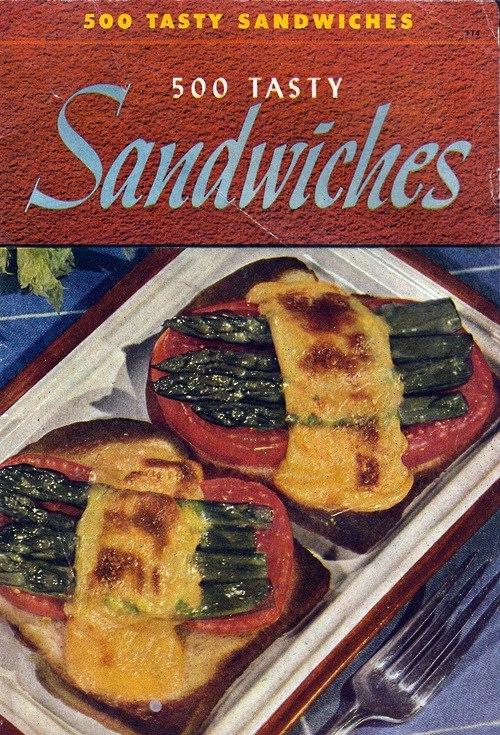 Of the five hundred sandwiches, they chose these gastro-anomalies to place on the cover.  This does not bode well for the remaining 499.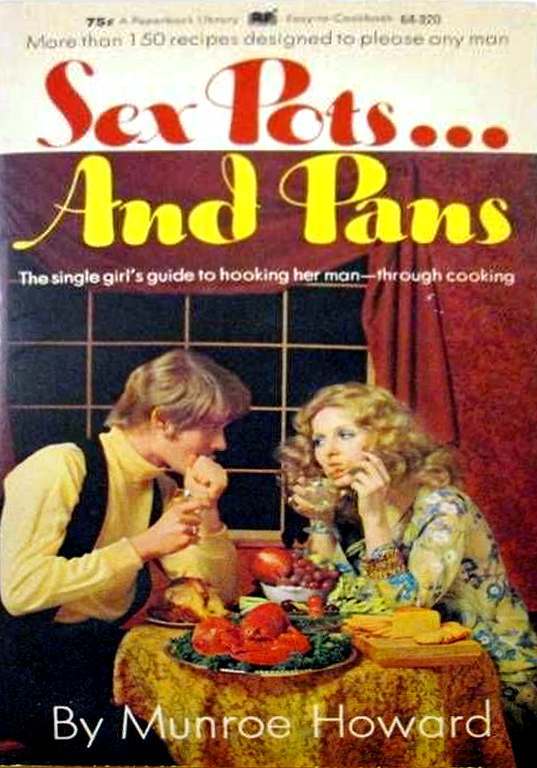 I've saved the best for last.  Here is the only cookbook you'll ever need.  "More than 150 recipes designed to please any man…. The single girl's guide to hooking her man – through cooking".