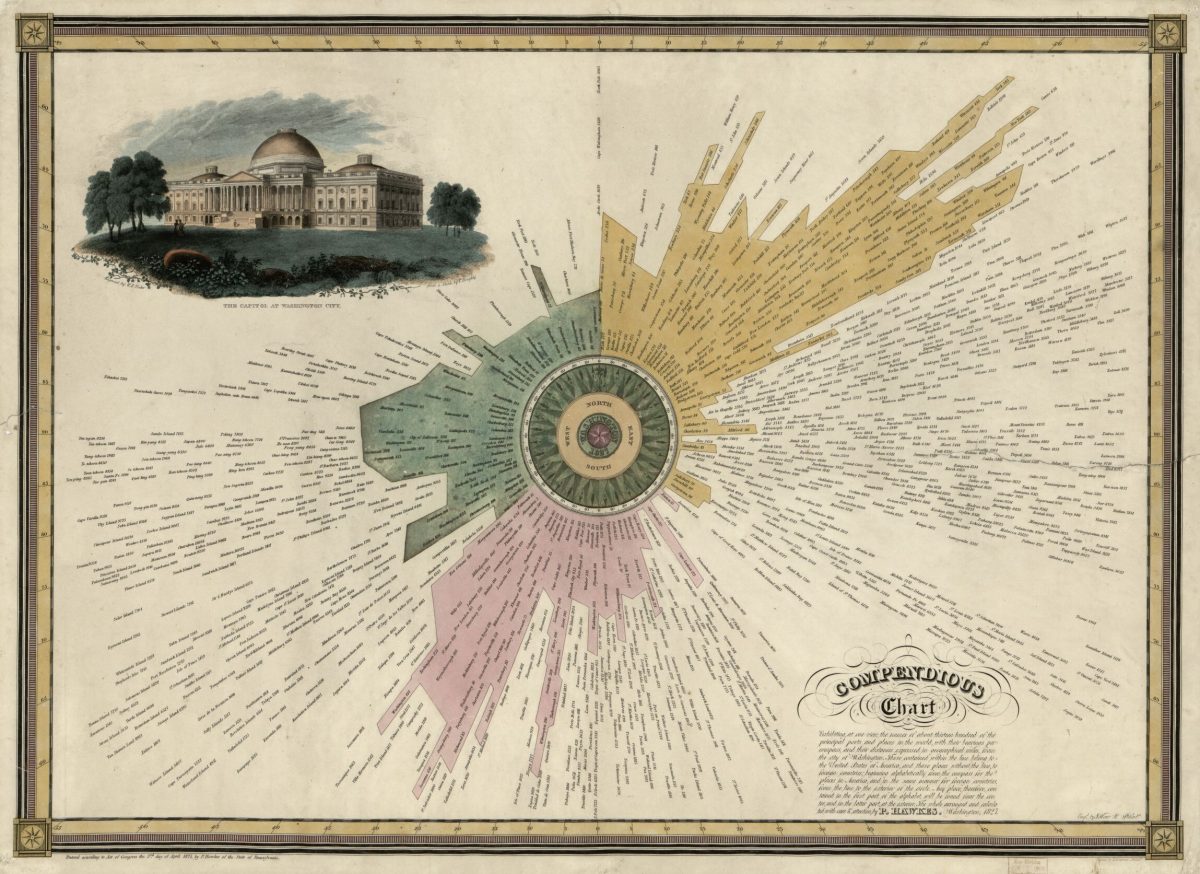 This "compendious chart" map of 1827 shows the distances and compass directions of about 1300 "principal ports and places in the world" from the central point of Washington DC – the city being the very centre of the globe and global affairs.
A few words explain the map:
Exhibiting at one view the names of about thirteen hundred of the principal ports and places in the world, with their bearings per compass, and their distances expressed in geographical miles from the city of Washington. Those contained within  the line belong to the United States of America, and those places without the line to foreign countries, from the line to the exterior of the circle. Any place, therefore, contained in the first part of the alphabet will be found near the centre; and at the latter part, at the exterior. The whole arranged and calculated with care and attention by P. Hawkes Washington 1827.
The spelling of "centre" points to the map's British roots. The spelling 'centre' was popularized in Britain by Samuel Johnson's Dictionary of the English Language (1755).
This map and more will be for sale via our shop – which is coming soon.
As featured in: The American Companion, Or, A Brief Sketch of Geography: Which Points Out the Climate, Latitude, and Longitude, Bearing Per Compass, and Distance in Geographical Miles of Each Place, from the City of Washington : Together with the Length of the Longest Days and Nights, and Conversely
Via: Library of Congress