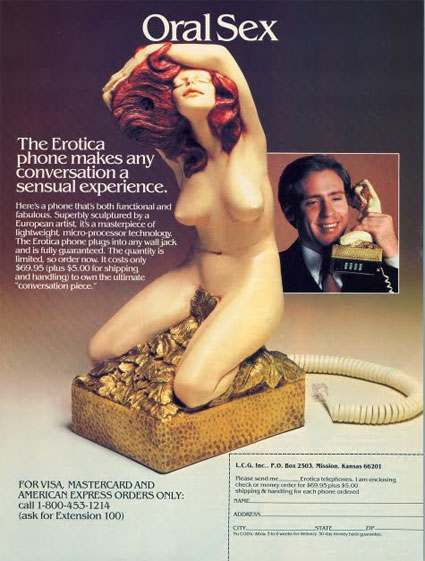 Phone sex in the 1980s was more obvious than now. And proud to be so. The Oral Sex Phone is all over the internets. And it is a wonderful device.
"Here's a phone that's both functional and fabulous. Superbly sculptured by a European artist, it's masterpiece of lightweight, micro-processor technology. The erotica phone plugs into any wall jack and is fully guaranteed. The quantity is limited so order now. It costs only $69.95 (plus $5 for shipping and handling) to won the ultimate conversation piece."
Thrill as your kids nestle their cheeks into a plastic bosom and chat to grandma. This one's a keeper.
Spotter: The Frisky, Gizmodo, Copyranter