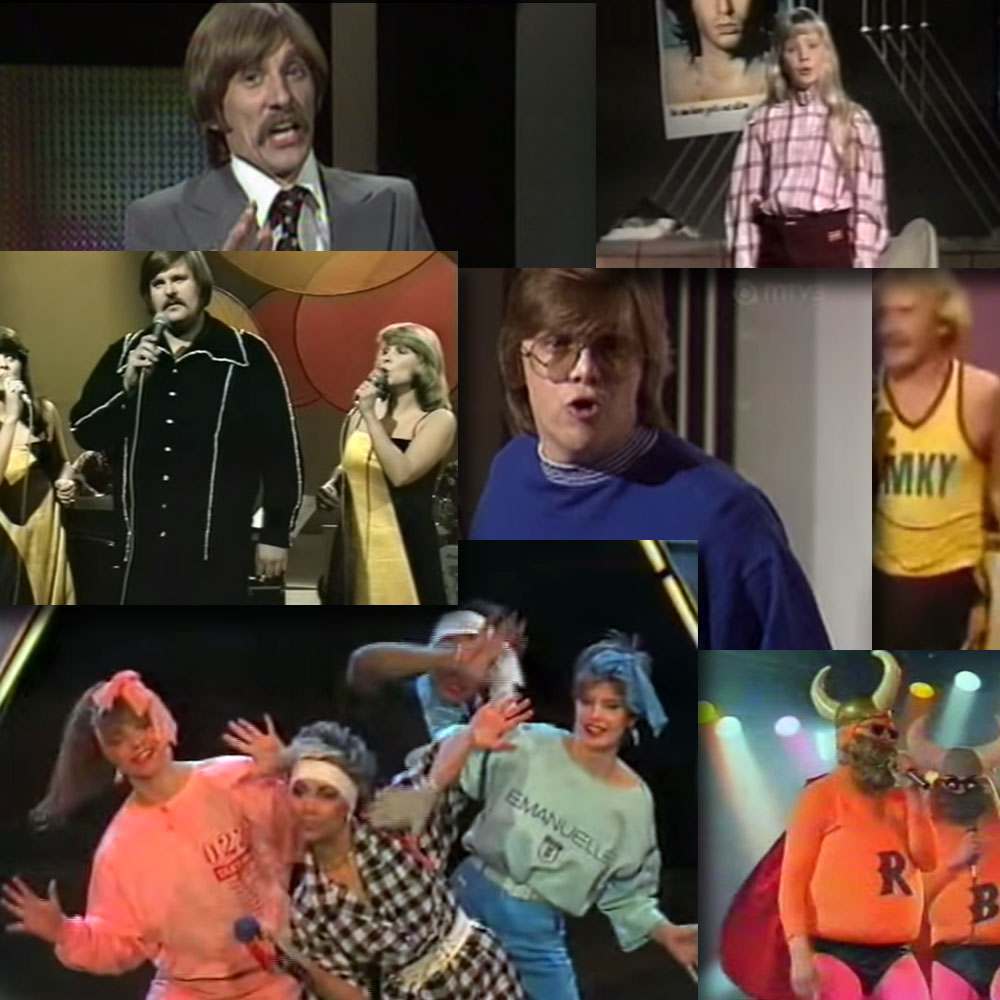 FINLAND is the Land of the Midnight Sun; but in the 70s and 80s it was The Land of Batshit Crazy Songs and Incomprehensibly Bad Choreography. As these videos illustrate, dancing was done with an absolute poverty of rhythm and skill. And what the Finns lacked in dancing, they made worse by singing.
Of course, I say this with tongue firmly planted in cheek (you'd be hard pressed to find a country without its share of musical embarrassments in the 70s and 80s). That being said, these are so insanely awful they are surely the cream of a very dubious crop. Take a look and listen – I guarantee you'll be sorry you did.
With nearly 3.5 million views on YouTube, you may have seen this video already. The choreography is madness, the lyrics are awful "How can I be sure you're not pretender?!")… yet, I can't stop watching it.
This Finnish cover of The Village People's "YMCA" (Young Men's Christian Association (YMCA) = Nuorten Miesten Kristillinen Yhdistys (NMKY) in Finland). The short shorts, the spastic dancing, the knee-high tube socks…. It's almost too much to take in at once. I recommend watching in increments with frequent breaks.
This is how they did the "Robot" in Finland… by moving as awkwardly as humanly possible.
What in God's Holy Name is going on here? I know it's from 1989, I know it's Finnish, and I know that my mind has been irreparably scarred.
Please share this piece of Finnish insanity; don't be selfish – the world needs to see this.
Because you can never have too much Mikko Alatalo.
Plump Fredi has a nice voice, I suppose. It's the giddy bouncing that makes me uncomfortable.
Words fail me. As with nearly all of these, I'm left slack-jawed and asking, "What did I just see?"
The audience seems utterly unimpressed by this creepy girl's performance. Not sure the significance of the lovebirds among the Jim Morrison poster… but then, I haven't an explanation for any of the videos in this list. Probably best left a mystery.
I stand corrected. I take it all back. The Finns are dancing machines that cannot be stopped! Finland: Land of Disco Dynamite!