IN the 1960s, Sainsbury's began selling own-label groceries. The packaging was marvellous:
Like these cornflakes from 1968.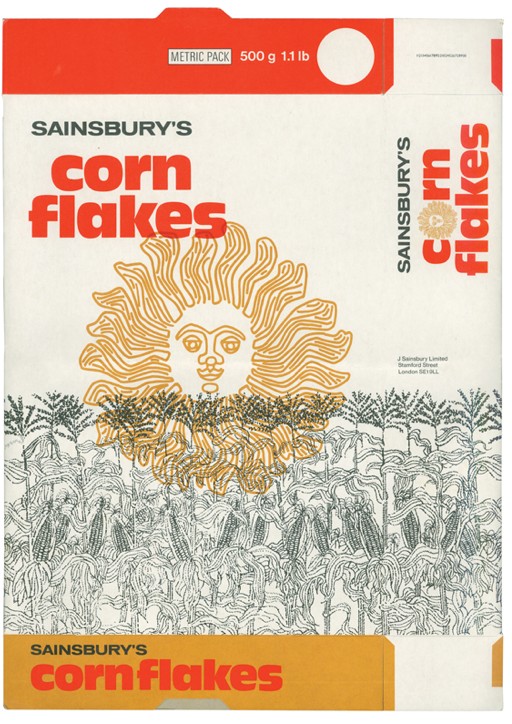 And these Ritz crackers: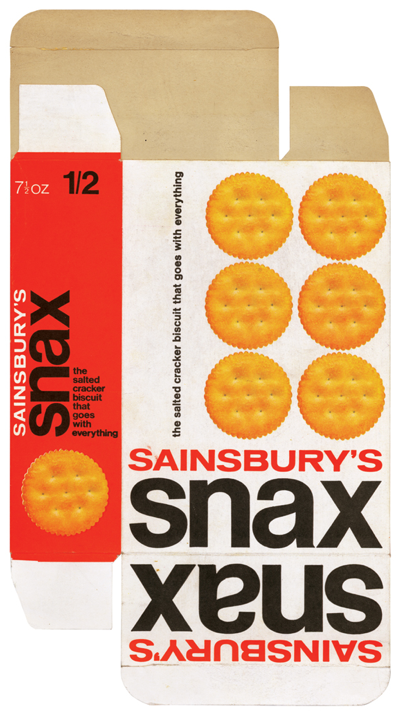 You can find out more in the book Own Label: Sainsbury's Design Studio, 1962-1977:
In 1962, when Peter Dixon joined the Sainsburys Design Studio, a remarkable revolution in packaging design began. The supermarket was developing its distinctive range of Own Label products, and Dixons designs for the line were revolutionary: simple, stripped down, creative, and completely different from what had gone before. Their striking modernity pushed the boundaries, reflecting a period full of optimism. They also helped to build Sainsburys into a brand giant, the first real Super market of the time. This book examines and celebrates this paradigm shift, which redefined packaging design, and led to the creation of some of the most original packaging ever seen. Produced in collaboration with the Sainsbury family and The Sainsbury Archive, the book reveals an astonishing and exhaustive body of work. A unique insight into what and how we ate, the packaging is presented using both scanned original flat packets and photographic records made at the time by the design team. An essential book for graphic designers and those interested in the culture of consumerism, these designs remain fresh and relevant today. This feast of nostalgia taps into the fond memories of a generation brought up on these beautifully packaged goods.
Lard, ginger beer and wonderful pale ale (ask grandpa), via TrunkRecords: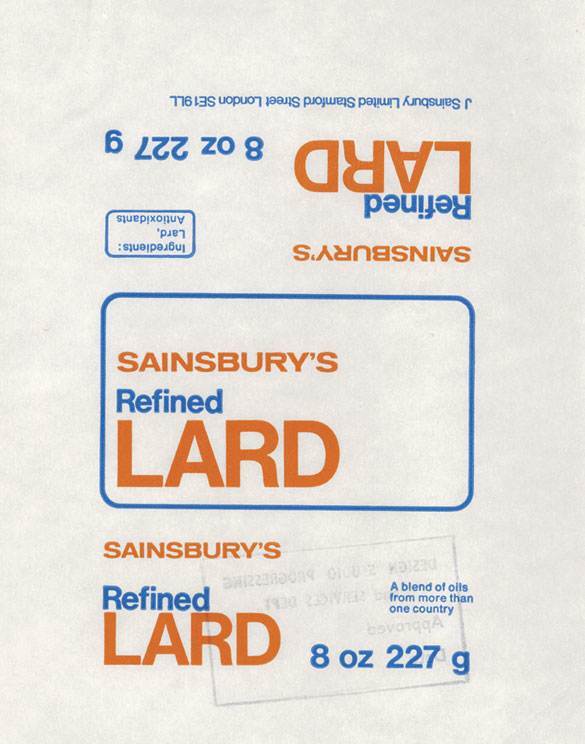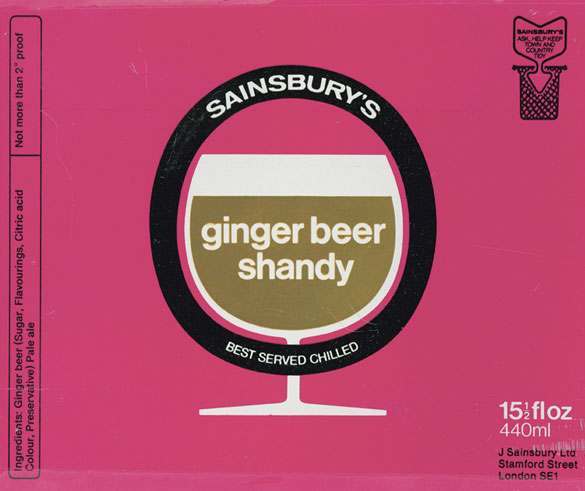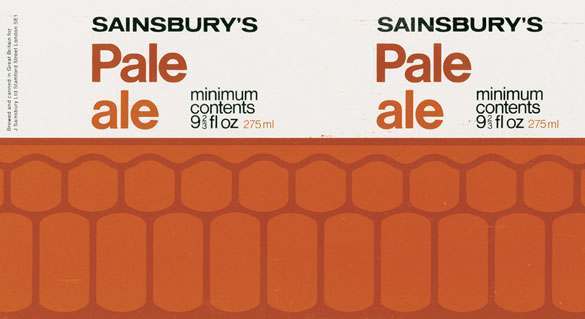 The Creative Review noted Doxon's vision:
"If you have a big batch of red labels one side and a big batch of green labels the other, then it's best to design a white label with stark typography, which would then stand out from the other brands," says Dixon of his approach to making sure shoppers noticed the own label goods on the shelves of its newly-opened 'supermarkets'.
Bitter Lemon via LukeHoney: