WHEN Villarreal fans taunted Barcelona's Dani Alves by throwing him a banana, it was not entirely surprising.
Spain does, after all, have a history of this kind of racist goading, including such notable incidents as the monkey chanting directed at England players during the 2004 international in Madrid….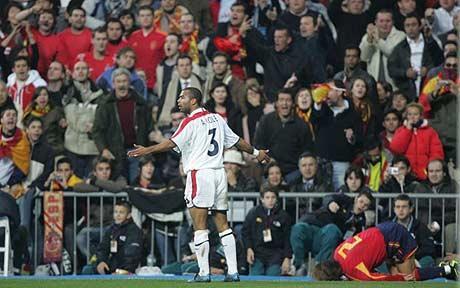 …and the abuse aimed at Lewis Hamilton during the 2008 Grand Prix, which ranged from the venomous to the downright bizarre…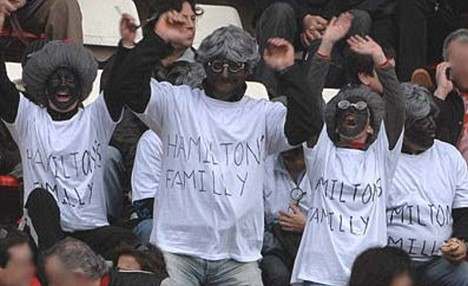 Alves was faced with what we at Anorak call a Barnes-Quinn Dilemma. When insults hurled at you in the form of tasty comestibles, do you dismiss or consume?
John Barnes back-heeled a banana thrown at him by Everton fans at Goodison…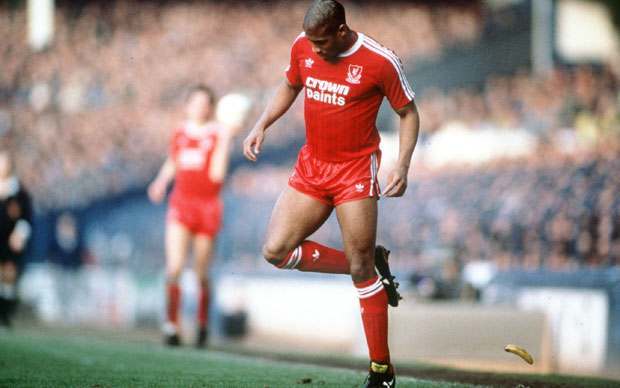 …while cube-shaped striker Mick Quinn famously ate a pie that was tossed his way, and even celebrated his prowess in the title of his autobiography, Who Ate All The Pies?…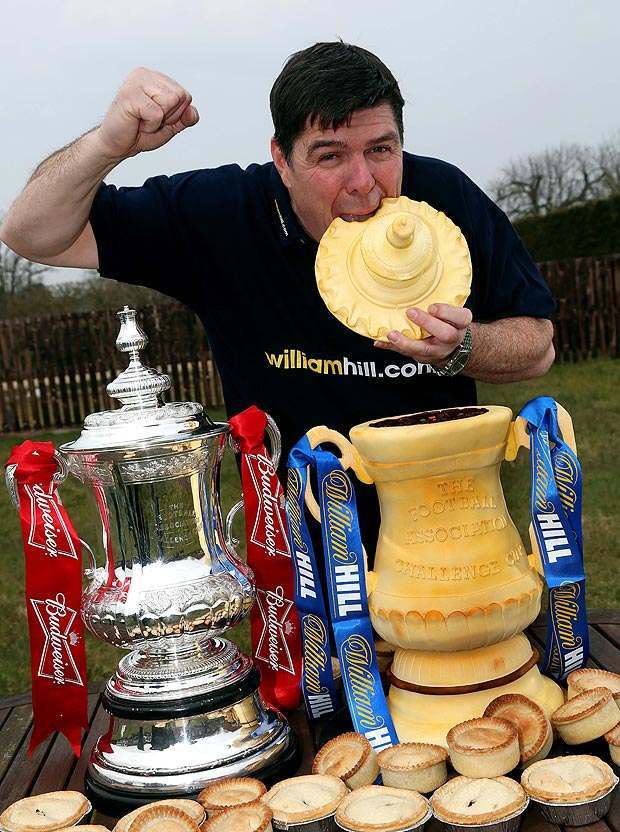 In the event, Alves went for the Quinny option, and dispatched the fruity barb with some panache.
Alves has been racially abused throughout his career in Spain. 'I don't know who threw the banana but I want to thank him,' he said after the game. 'It gave me the energy to put two more crosses in for our goals.'
On a lighter note, here's a Top Five Unusual Things Thrown From The Crowd.
5th: Chicken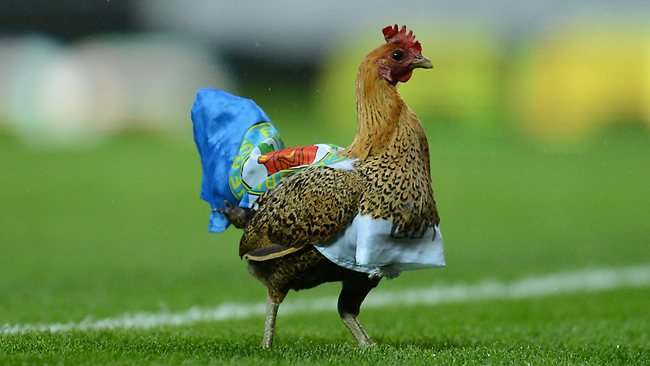 The place: Ewood Park.
The event: Blackburn Rovers fans' protest against club owners and millionaire chicken farmers, the Venkys.
4th: Octopi
Not a common sight at football matches admittedly, but a well established tradition in ice hockey. Since 1952 every Detroit Red Wings home game in the play-offs has been marked by the throwing of octopi onto the ice.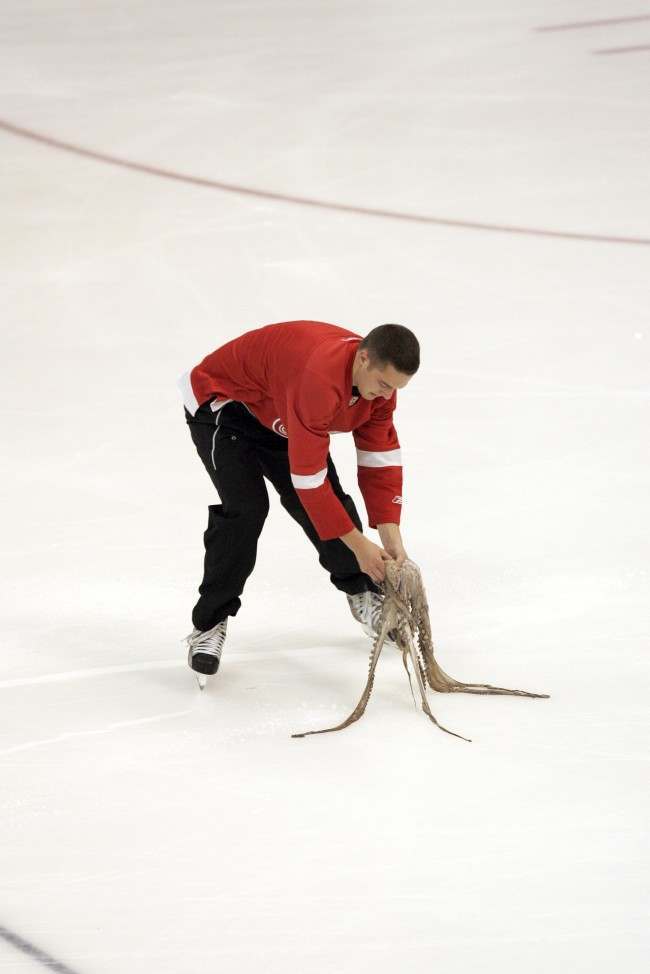 And here are some rats in Florida.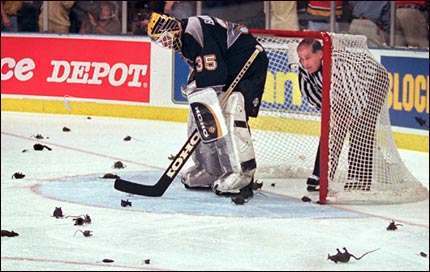 3rd: Pig's head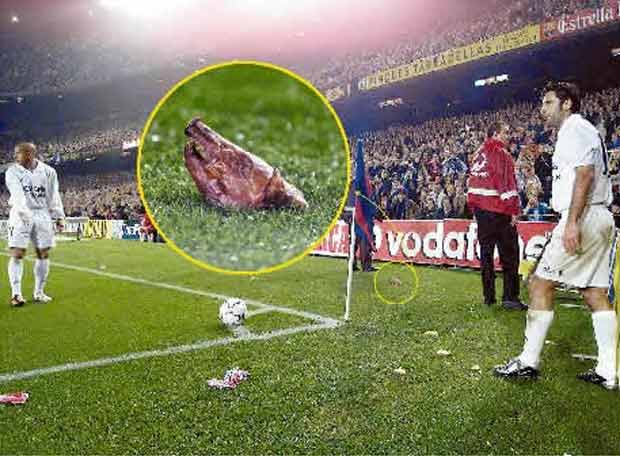 When Barcelona legend Louis Figo signed for arch-rivals Real Madrid, there was fury at the Camp Nou. He was greeted on his return by a pig's head (as well as a blow-up doll and the usual bottles).
2nd: Beach Ball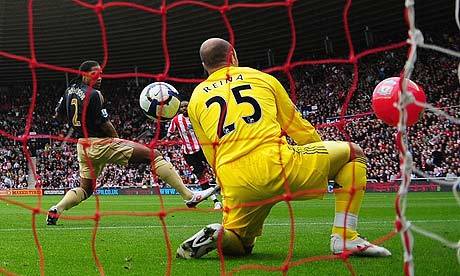 Liverpool fans paid the price for their boisterous celebrations when a beach ball thrown from their section caused Darren Bent's shot to ricochet past Pepe Reina, giving Sunderland the lead.
1st: Grenade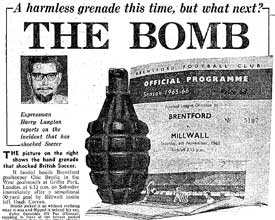 In 1965, a league match between Brentford and Millwall was held up after Lions fans lobbed a hand discovered a live hand grenade into the Brentford goalmouth. A policeman put it in a bucket of sand and took it to the station, where it was discovered to be a harmless replica.
Not such luck in this Iranian derby game…